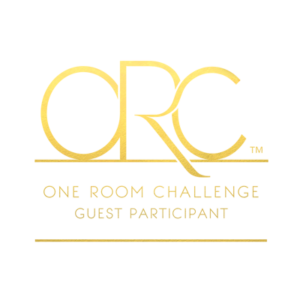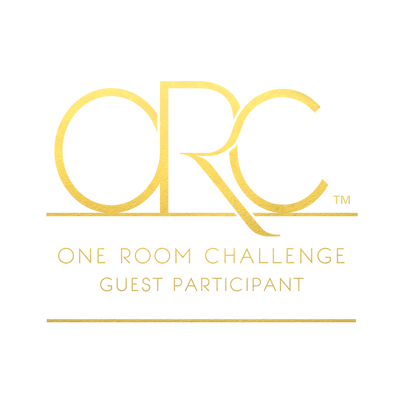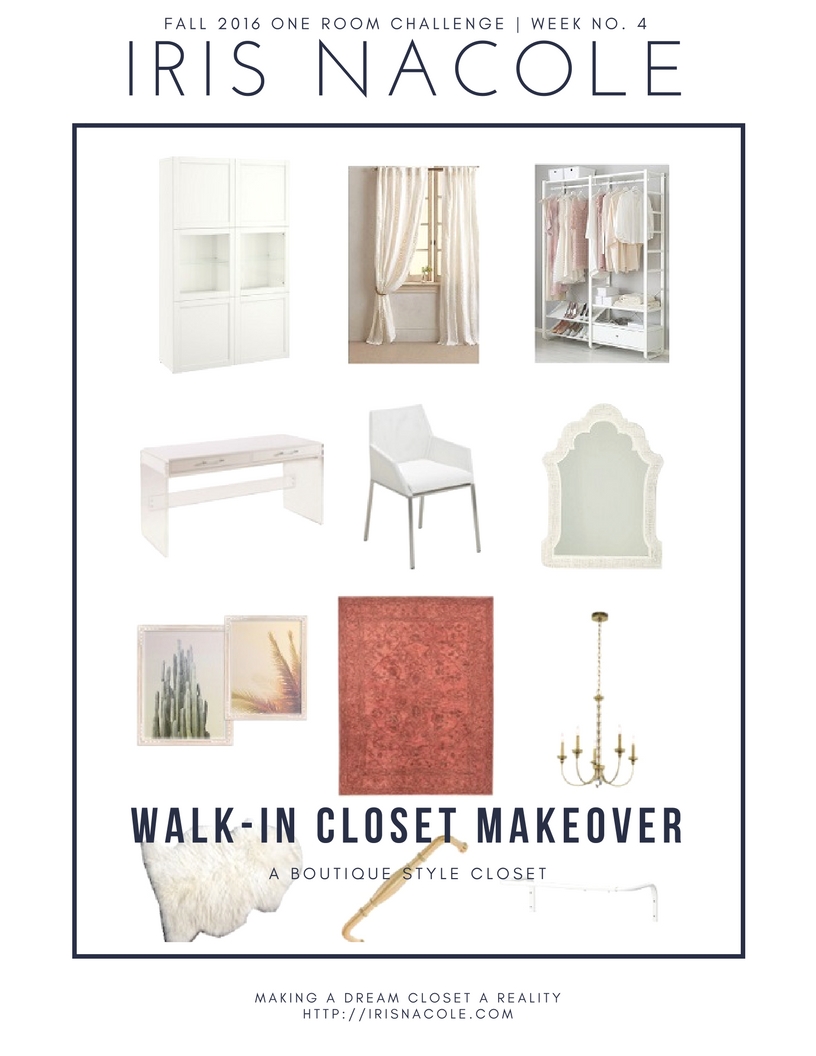 Welcome back friends!  It's week four of our boutique closet makeover, and I'm starting to panic!  I must get this makeover done by week five, for so many different reasons, so it's game time around here!  If you are just joining us, welcome!  Be sure to follow the links below to see our plan and progress over the past few weeks!  Also visit this link to see our past One Room Challenge makeovers! 
Catch up here!
This week's post is mostly about some of the details I chose for the space, such as hardware, curtains, and the mirror.  Plus a small peek at the progress we've made over the past week.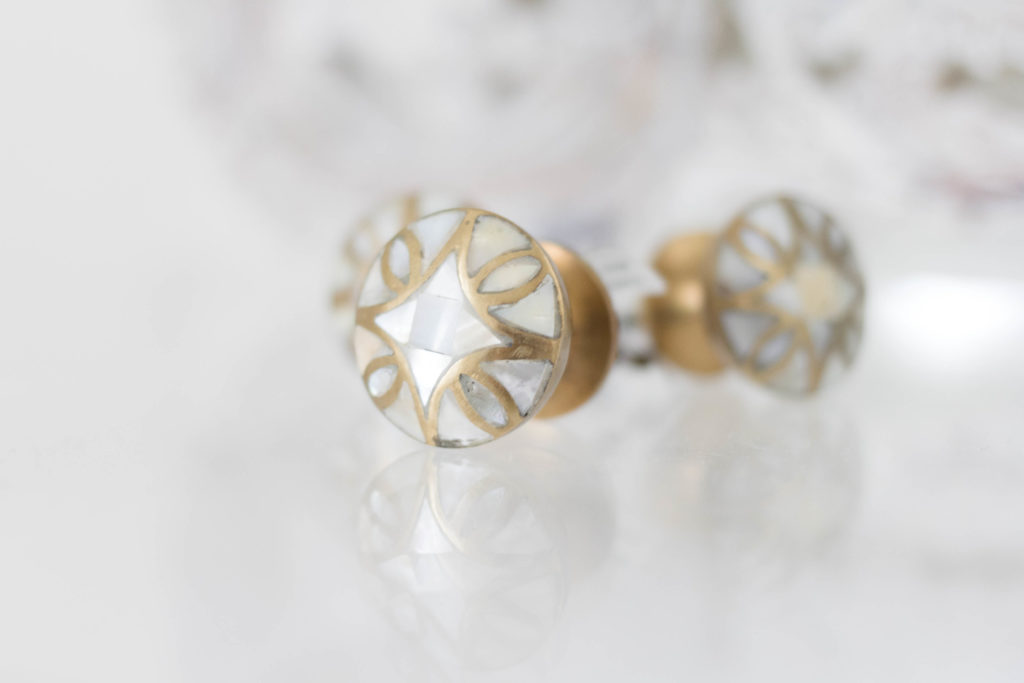 These Anthropologie knobs stole my heart the first time I saw them, and with some urging from my husband I made the decision to go ahead and get them.  Thank you John!  Check out my One Room Challenge Boutique for links to the product!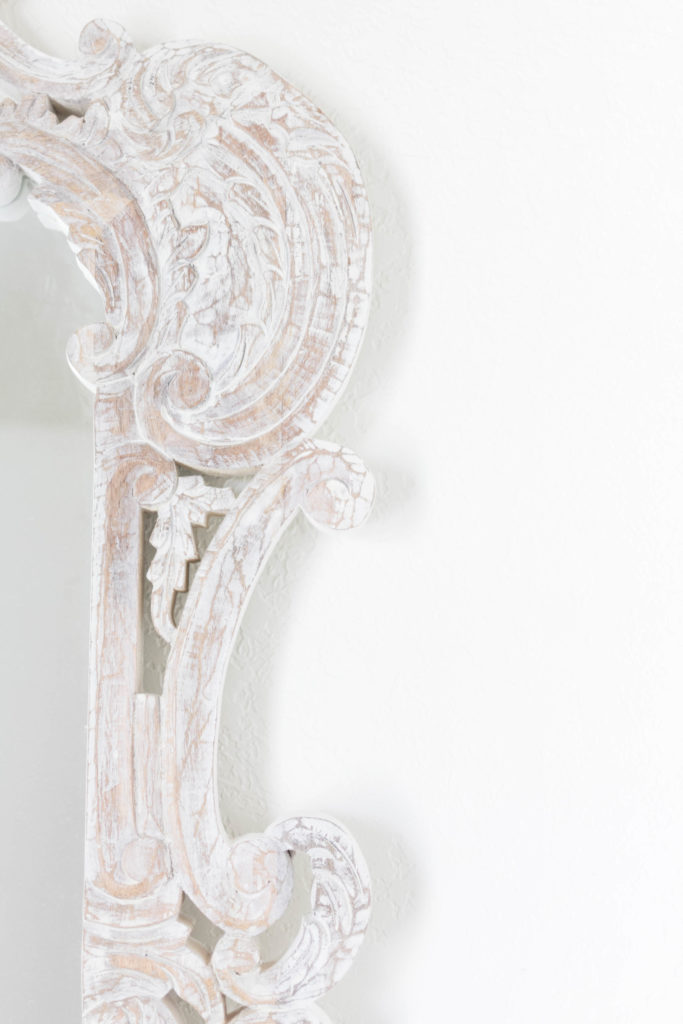 I've actually had this mirror sitting in my entryway for about two-three months now.  I found it on a trip through HomeGoods, and knew it was the perfect addition for the space.  It's not hung yet, so I keep praying we get it up without breaking it.  Wish us luck!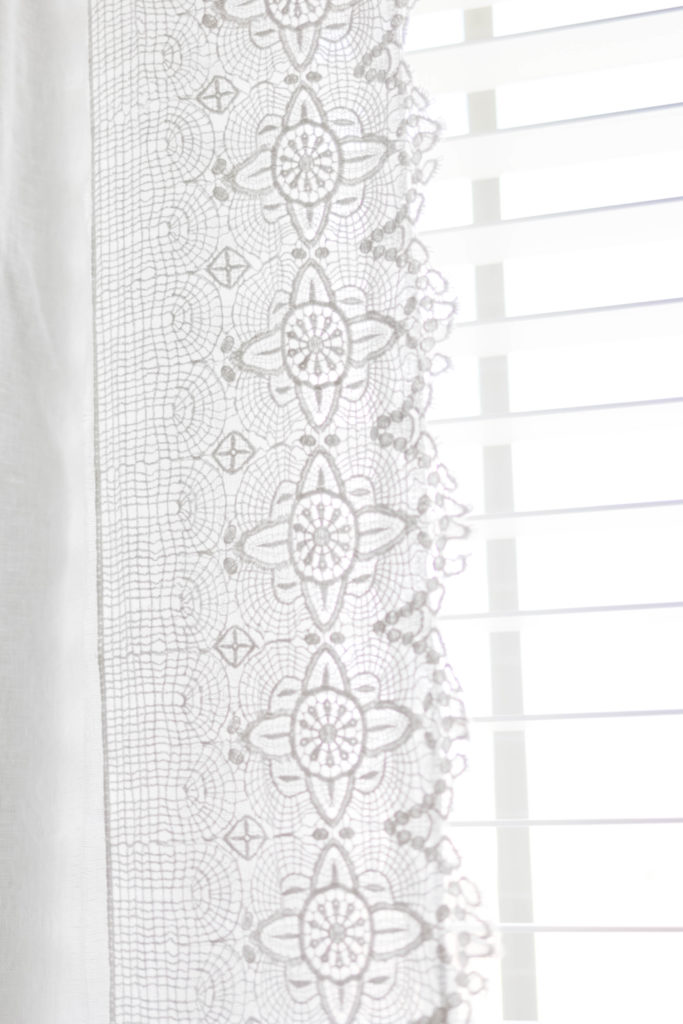 The same goes for these curtains.  I came across some from Anthropologie a few months ago that were way out of my budget, but kept the style in mind just in case I passed some as I was out and about.  Sure enough, HomeGoods had a small inventory of curtains similar to them a couple of months ago, and for half the price I would have paid at Anthropologie, so of course, I didn't leave them behind.  Love the look they add to the space, and can't wait to show you more of them!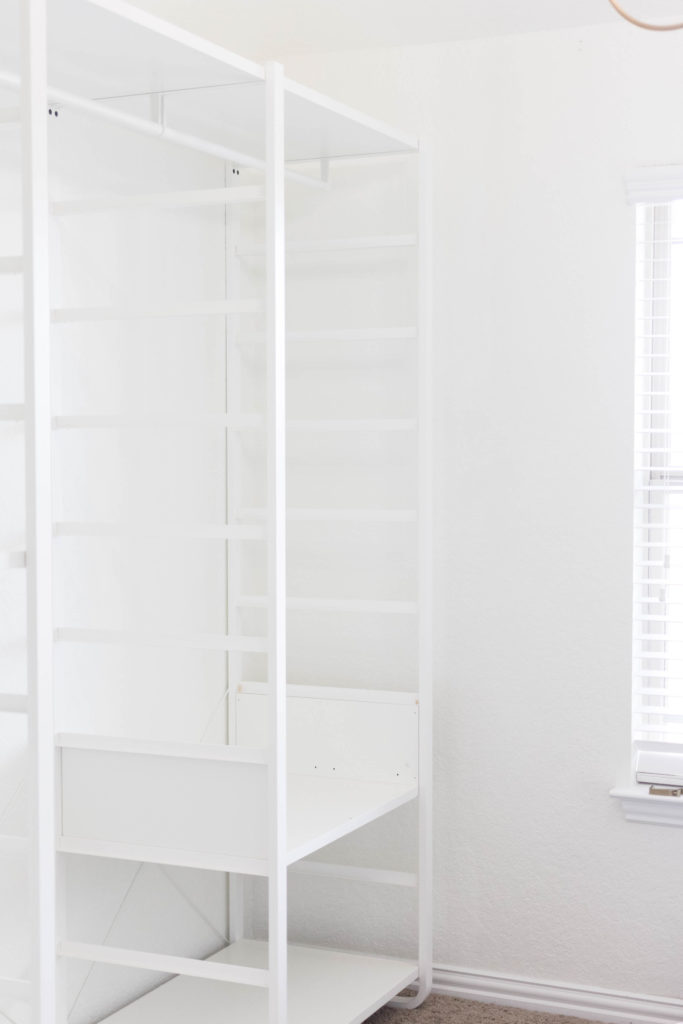 And finally, our Ikea Elvarli closet system is up.  I woke up one morning over the weekend, and just went to town assembling it.  With a little help from John later in the day, we got the entire system up and ready to go.  You can't see them in this picture, but we added drawers to the unit, that add so much more storage, and really make this thing look great!
So here is where I'll leave you this week.  Next week I'll probably give you a sneak peek at the final reveal, and of course, week six will be full of pictures to feast your eyes on!  For now, I'm going to get back to work.  I have no time to lose!
Until next week friends!
-Iris
One Room Challenge Boutique-All things to help you recreate the look for yourself!
Recent Posts