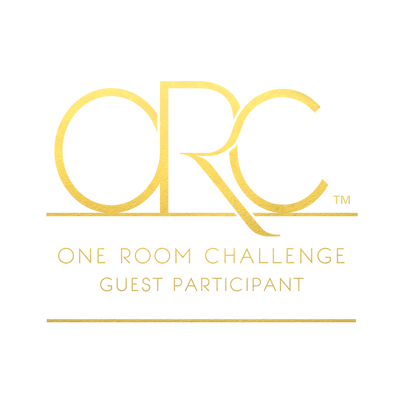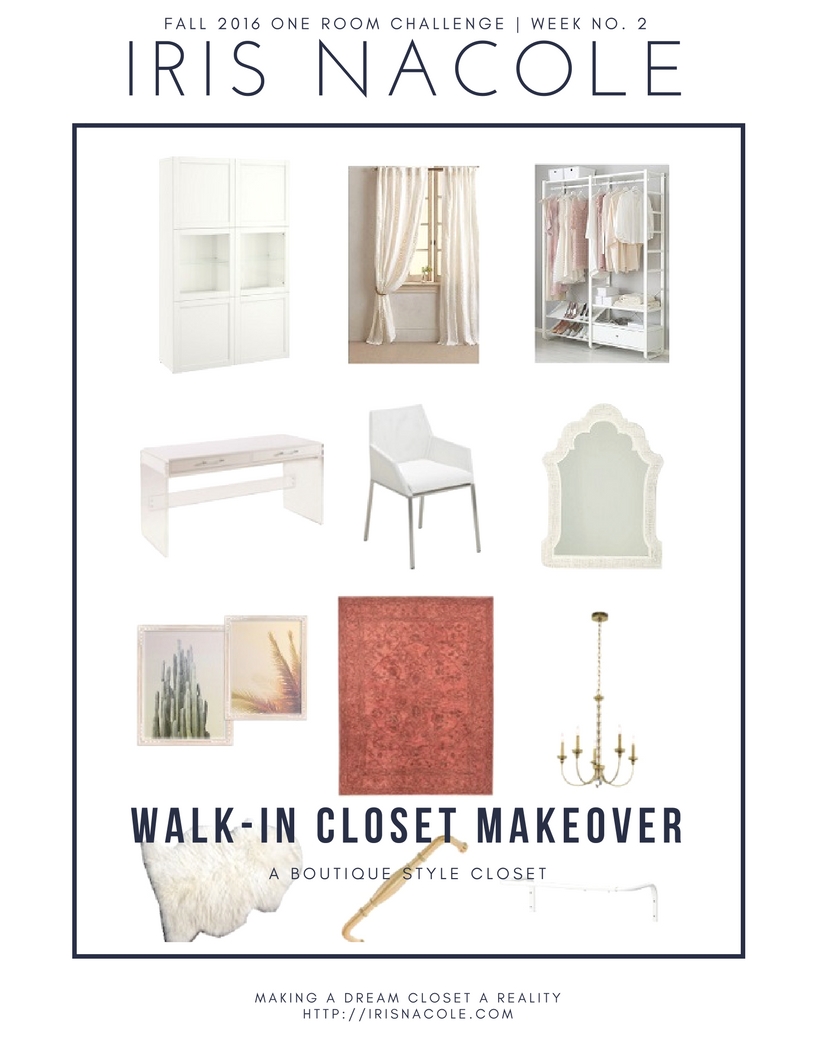 And just like that a whole week has passed.  I'm telling you, it's never going to sink in just how quickly these days fly by during this challenge.  This is my fourth, and I still manage to be surprised by it!  Welcome to those of you new to IrisNacole.com, and welcome back to those of you that have been following along!  If you missed last week's post, follow the link to catch up on the plan, and to see my past makeovers for the One Room Challenge.  Also click over to my One Room Challenge Boutique, which is filled with furniture, lighting, and decor items to help you recreate the look for yourself!
We didn't get a whole lot done this past week.  I think with all of the other renovations going on in my home I felt a bit tired of it all, and unmotivated to get to work right away on this one.  I ended up waiting until the weekend to have my husband help remove "the beast" from the closet, to make room for the new closet system.  We actually managed to do it in good time, and without any major injuries too!  It's funny, I built that sucker myself, inside that closet, so as we were disassembling it all those memories came flooding back to me.  It was sort of a sentimental moment for me, removing it, but I also a bit freeing too.  I think I unconsciously tied so much of my postpartum depression to that thing that it may have been unknowingly haunting me this whole time.  So out with the trash those memories and feeling go.  This is a new start, and new me, and a new room with new possibilities!  I can't wait to get more of this space done!
Next up on the list of things to do is filling the five million holes left by the old wire system that was installed before I built "the beast" and covered them up with it.  I though I'd never see them again, and so I didn't make an effort to fill them at the time.  Jokes on me!  I plan to get that done in the next couple of days, as well as deciding on a paint color.  I am leaning towards white, mostly because I am so drawn to that look right now, but I am playing around with an idea in my head to give the space a bit more character.  I think a faux brick accent wall would really make the space come to life.  I also suggested to my husband that we rip out the carpet and install white wood flooring.  I'm not sure he's on board with that idea, but I'll be asking about it again soon to make sure.  Haha!
So not much was done, but I have more motivation this week to make great strides towards the finish line, so hopefully next week will be full of wonderful updates for y'all to read.  In the meantime, be sure to follow along with me on my Instagram account to see behind the scenes of this makeover on InstaStory.  This past week I shared a before of the space as well as the process of us taking "the beast" apart.  I'm sure I'll be sharing more as the weeks go on.  Here's a look at all of that for those of you that missed it.  Of course, I only ask that you don't judge me for the mess.  Mmmhmm…please?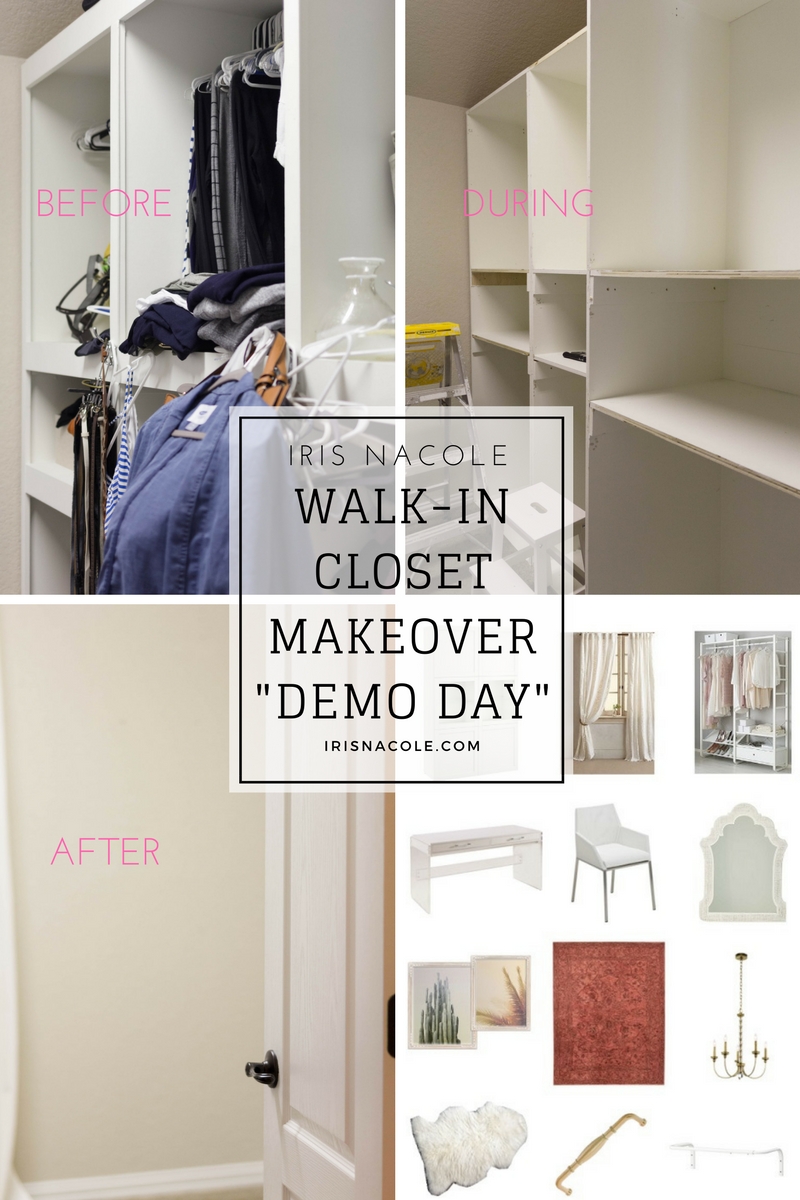 Shop My Closet!
Affiliate links used.  If you were to purchase any of the items I have suggested to you here on this page, Iris Nacole, may receive compensation at no cost to you.  As always, I appreciate your support of my blog!.
Before you go, have a look at these beautiful fall/winter blouse options I recently came across!  This piece used to be a staple in my closet, but has slowly disappeared since staying home.  I just didn't find the need for one with the lifestyle I had been living, but I'm hoping to add a few back into my wardrobe this fall/winter.  Hopefully you like these, because I think I'm about to order some for myself!
Also, be sure to visit Calling it Home to see even more One Room Challenge spaces, being shared by Featured, and Guest Participants.  
Until next time friends!
-Iris