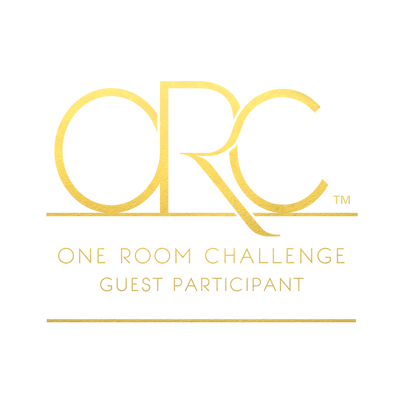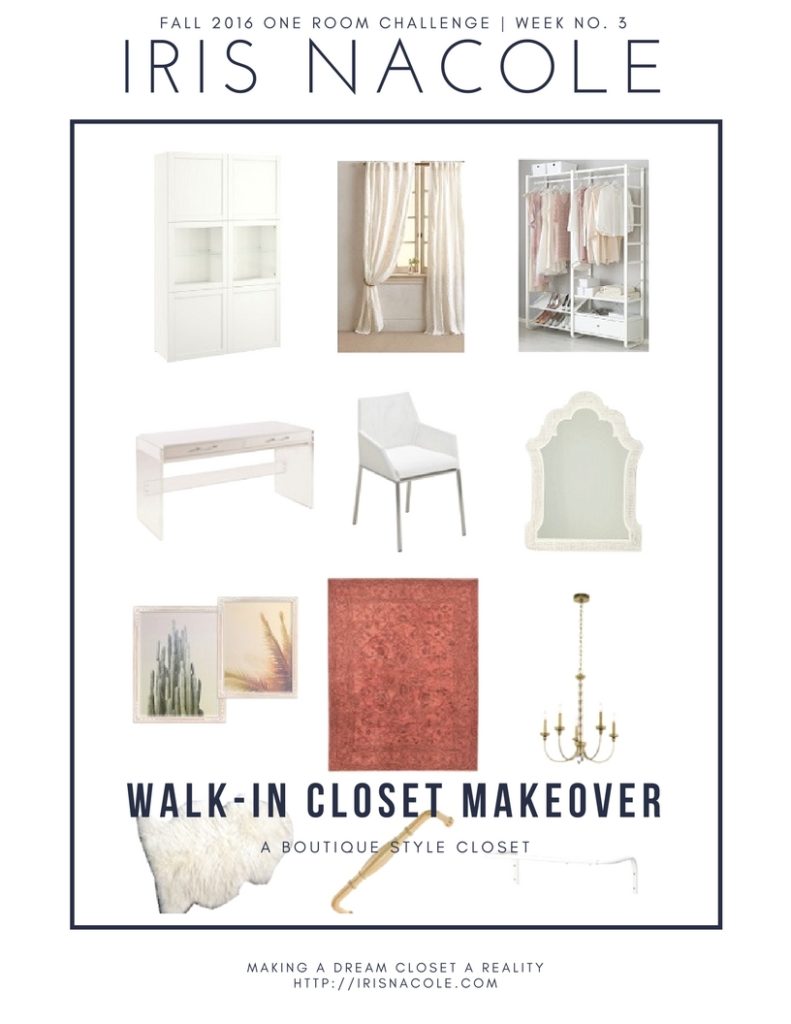 Hey there friends!  Welcome back to week three of my One Room Challenge closet makeover.  Good news!  We actually made some progress this week, and we are on our way to completion!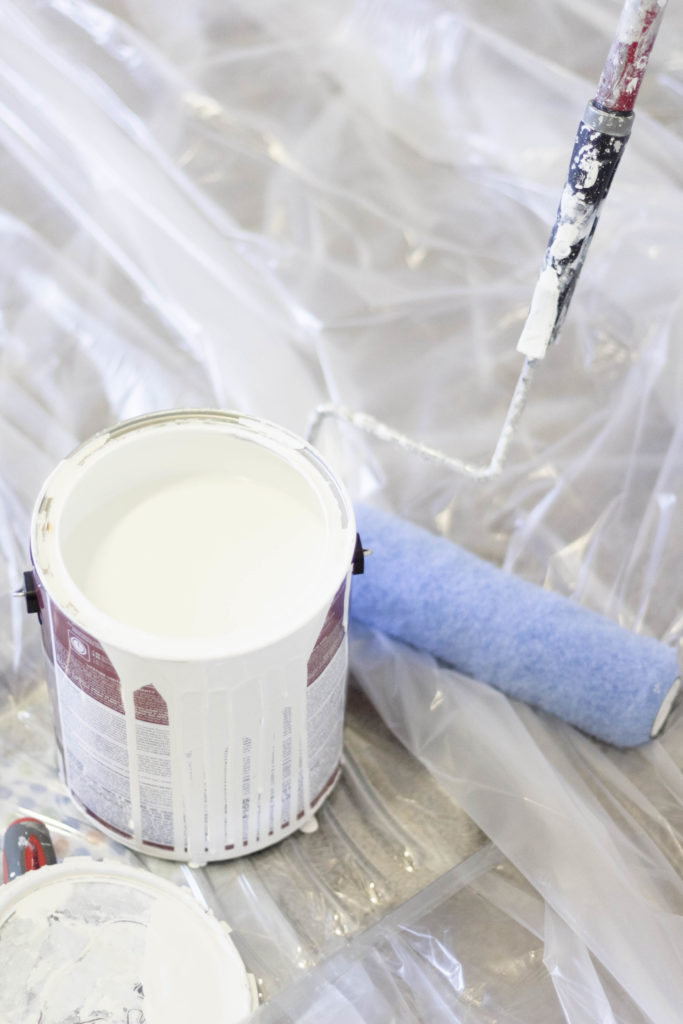 First, we removed a good chunk of the contents from the closet, and painted the walls Benjamin Moore's White Dove.  Since our local store is nowhere near our house we had the color matched at The Home Depot and mixed in Behr paint.  We had used this color in our son's bedroom (reveal coming soon) recently, so we knew it would be the "perfect" white for our house.  I did deviate from the plan for a hot second, and almost painted the room a pale pink color instead, but I ended up chickening out and going with the white instead.  In the end, I'm happy I stuck to the plan though, because it looks great!  I still have a bit of the room left to paint, and then I'll be done with that for this project.
I decided against upping the budget for the feature wall and flooring.  Since we have a few other projects going on, I really want to save the money for them, as well as a fun family trip we are planning.  Priorities before wants win in this case.
If we live here long enough though, I just might make those plans come to fruition one day.  Until then, I think what I will get done during this makeover will still make a satisfying impact in the space.
So back to the painting.  Since one side of the space was completely painted, we went ahead and put up some of the storage units.  I'm still working on completing that, so I don't have any pictures to share,  but I did share a lot of this week's progress on Snapchat, and InstaStories, so if you aren't following me on either, be sure to look me up (IrisNacole) and add me as a friend.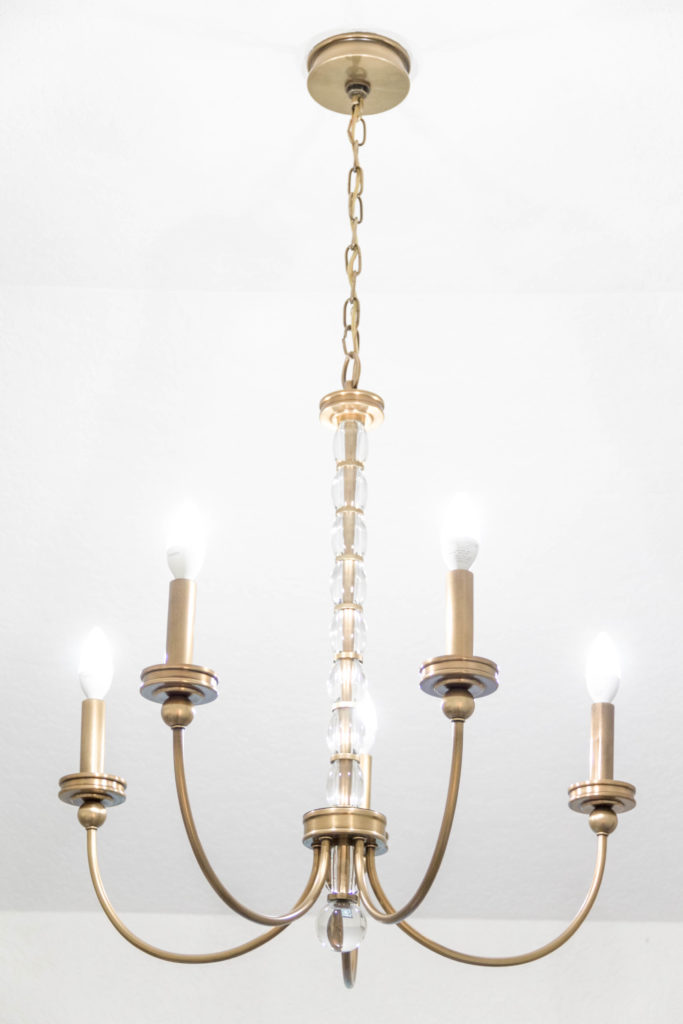 The other thing we managed to get done was to have this light hung.  My husband is getting really good at replacing the lights in our home.  Thank goodness too,  because I wouldn't be able to do it myself. I hate messing with anything electrical, which is sort of ironic since I was raised by an electrician.  Haha!
I can't believe how amazing this light is, and even more so the price I paid for it!  Under $200!  It was a Joss & Main find that came at just the right time.  I really felt like it was fate!
So next week should be even more interesting.  I might even be giving some sneak peeks!  Until then, if you haven't already, be sure to have a look at my One Room Challenge Boutique for a compilation of products to recreate this look for yourself!
Until next week!
-Iris
Recent Posts: