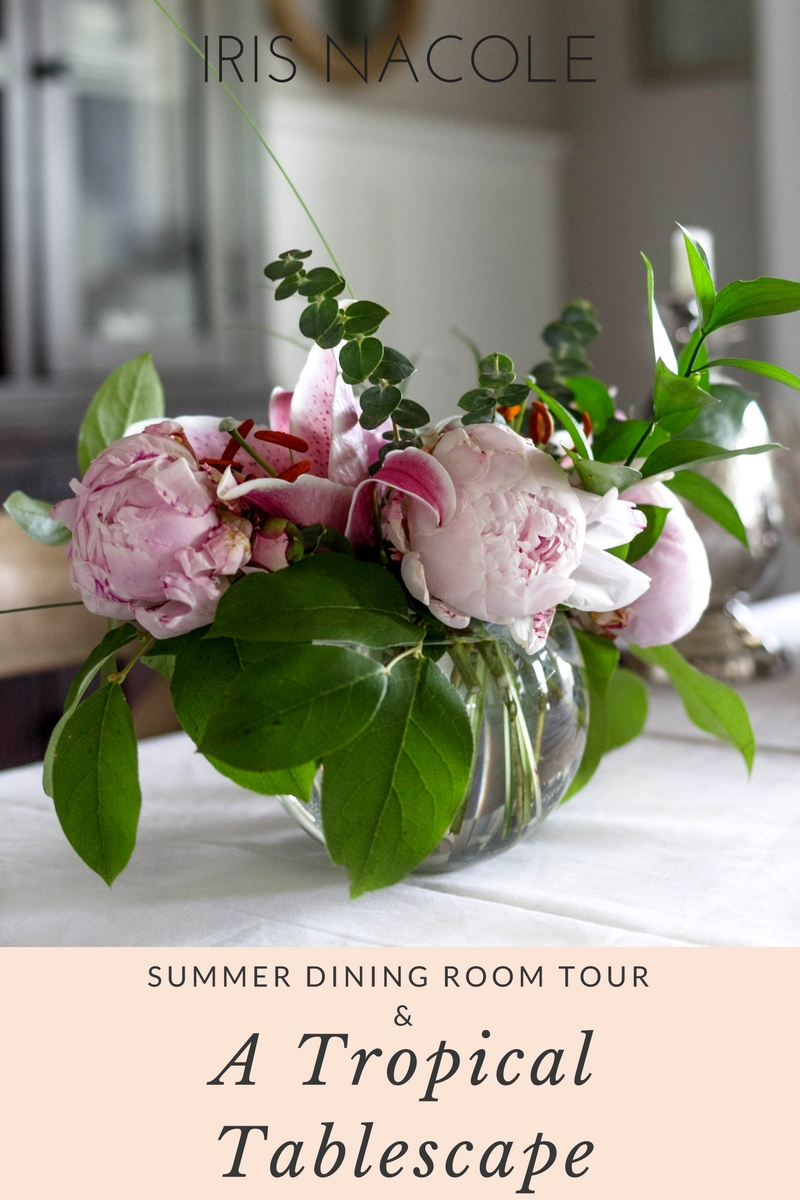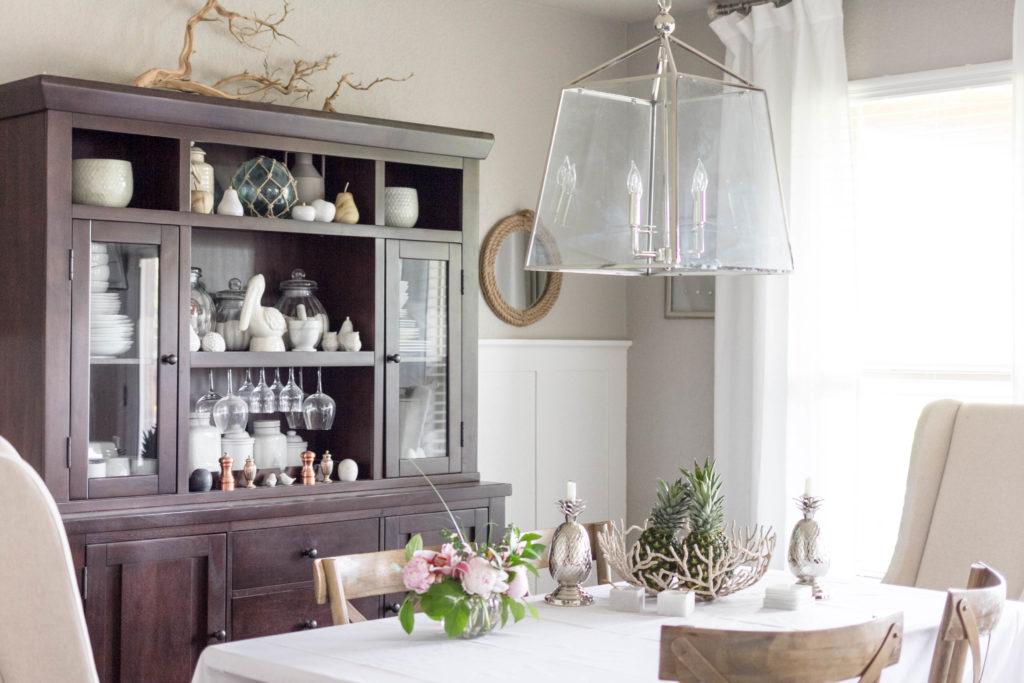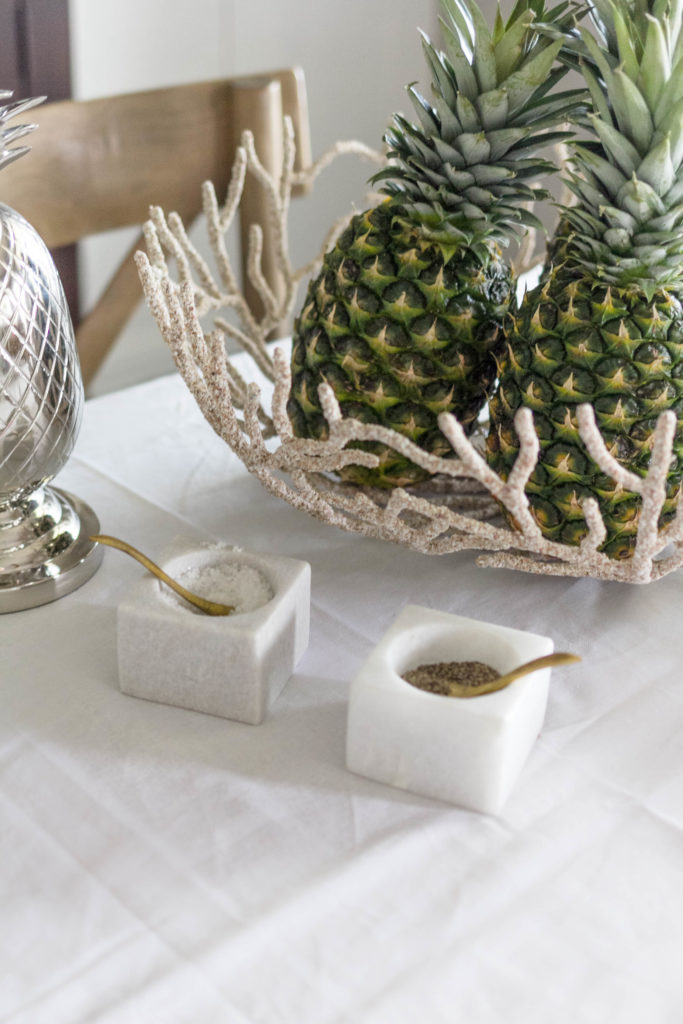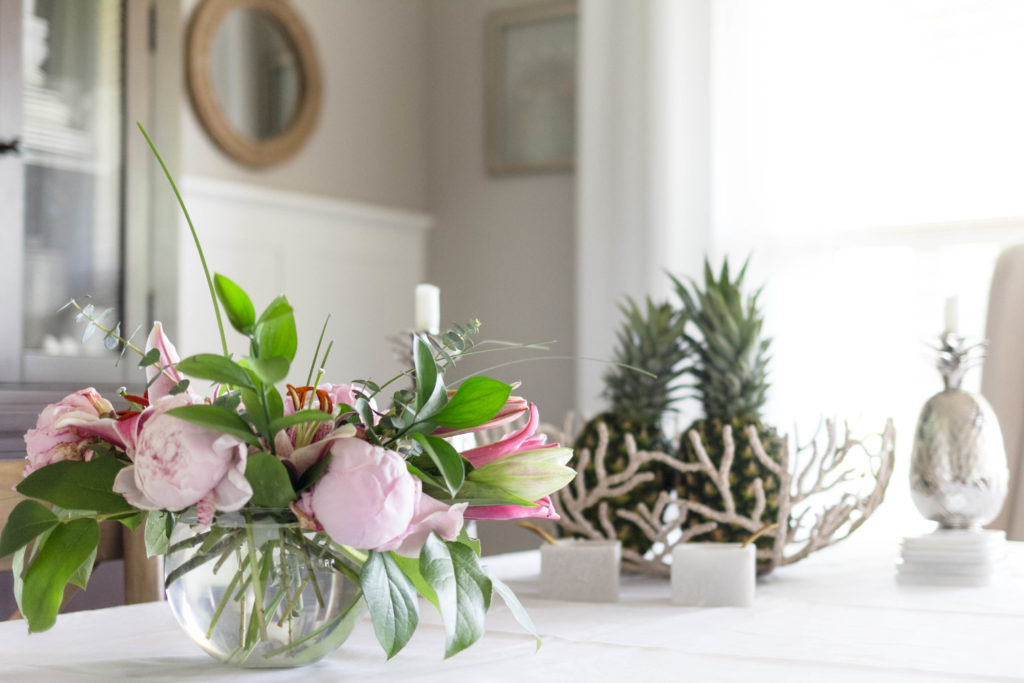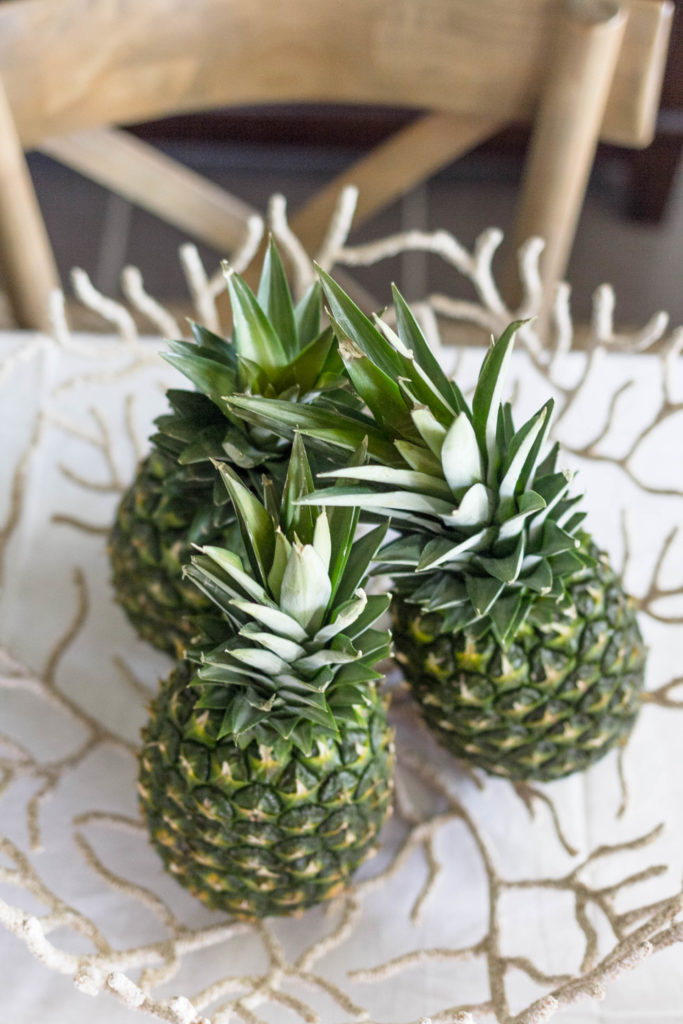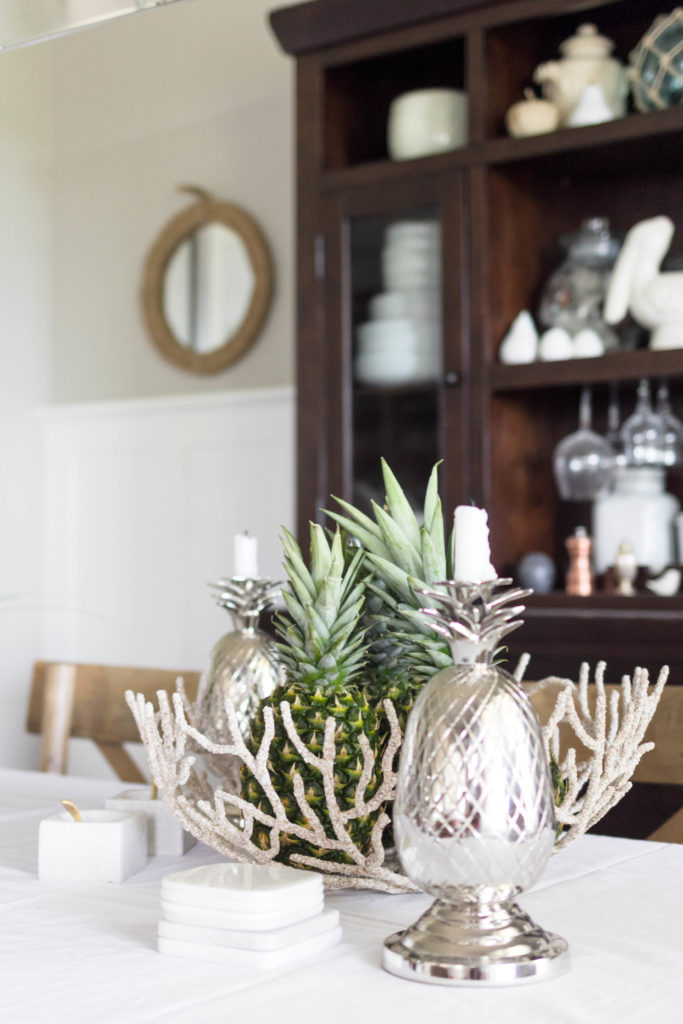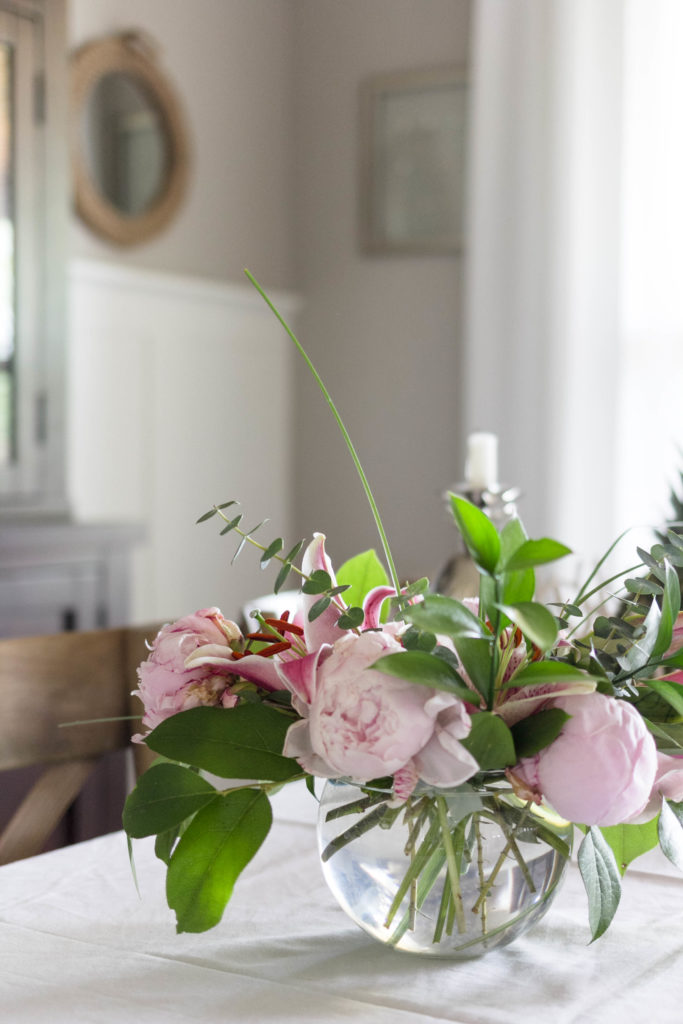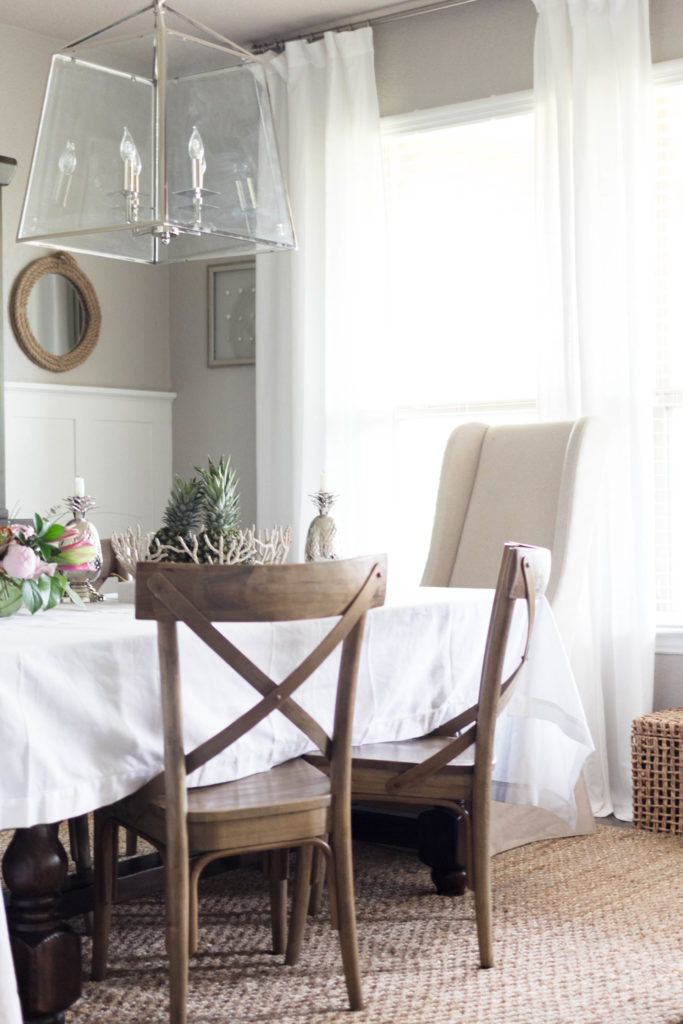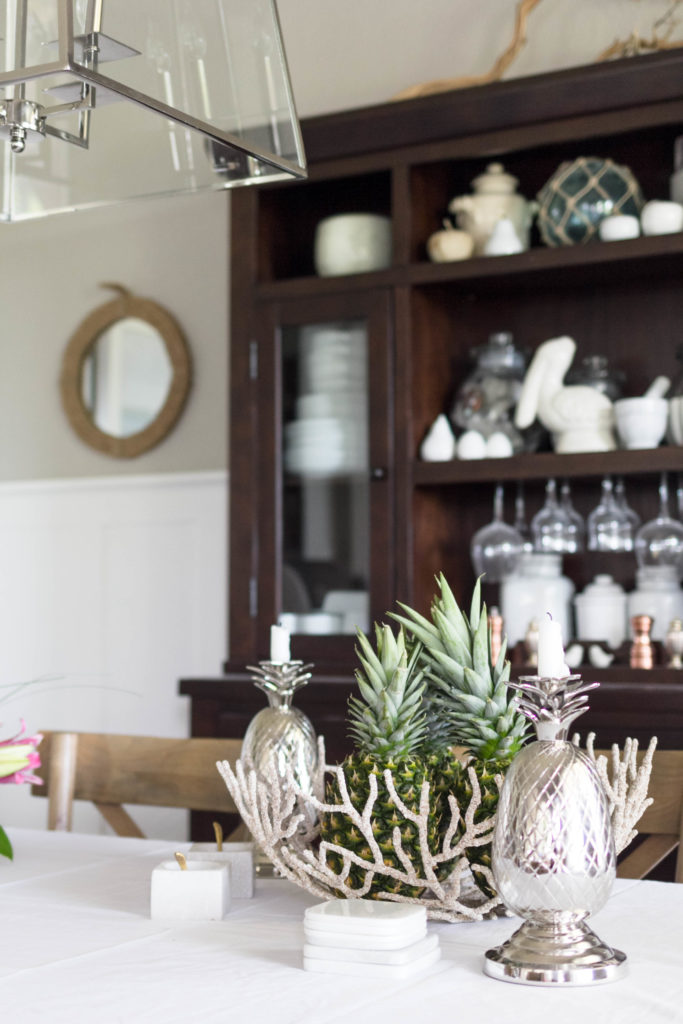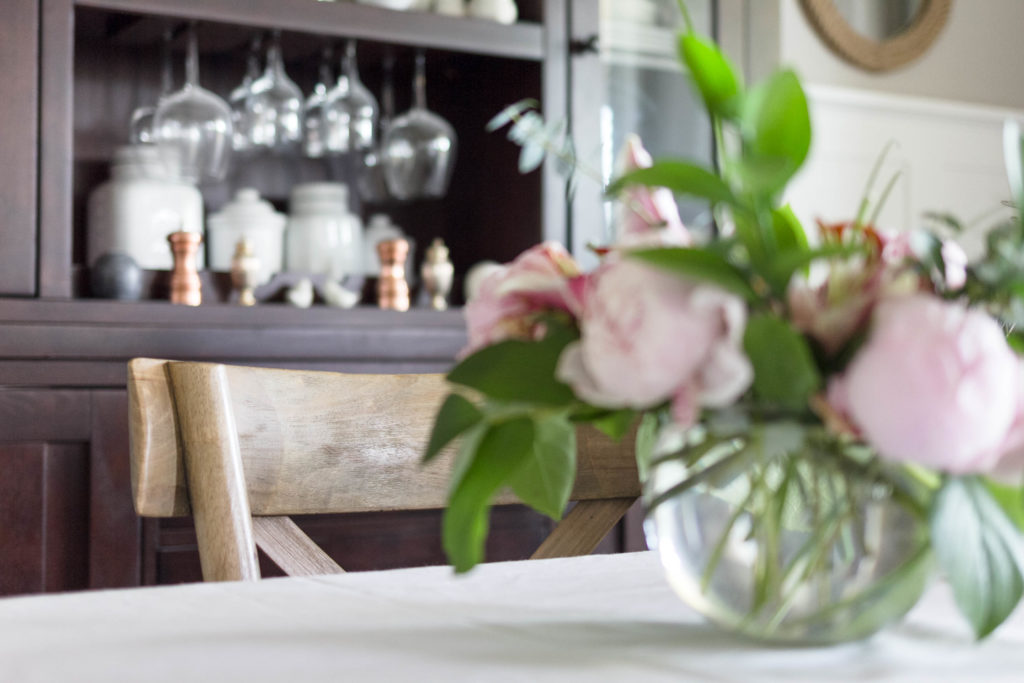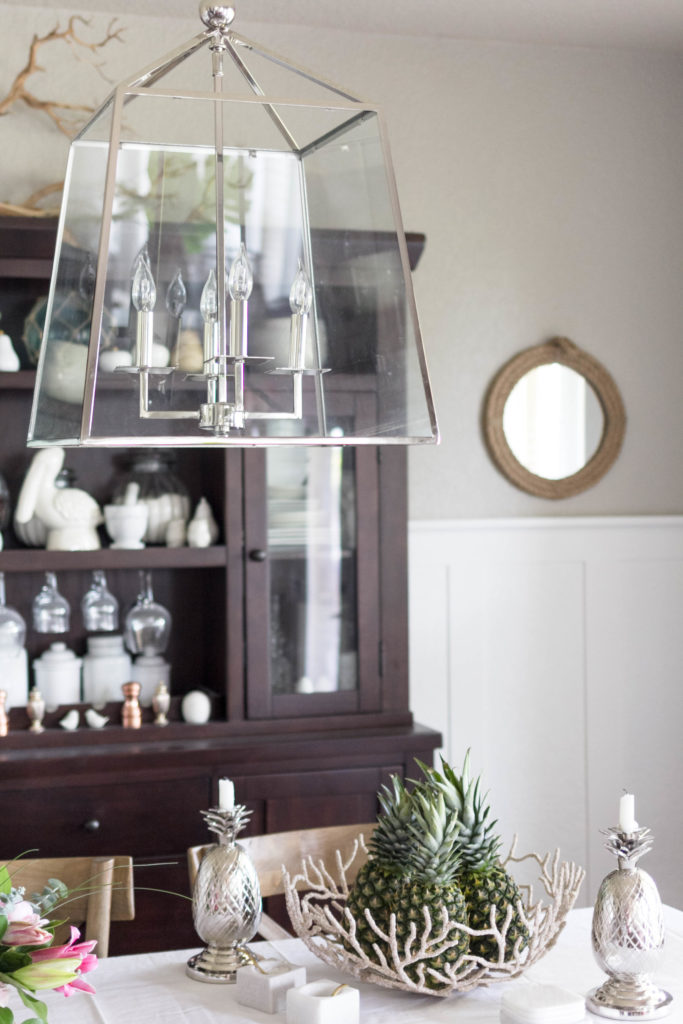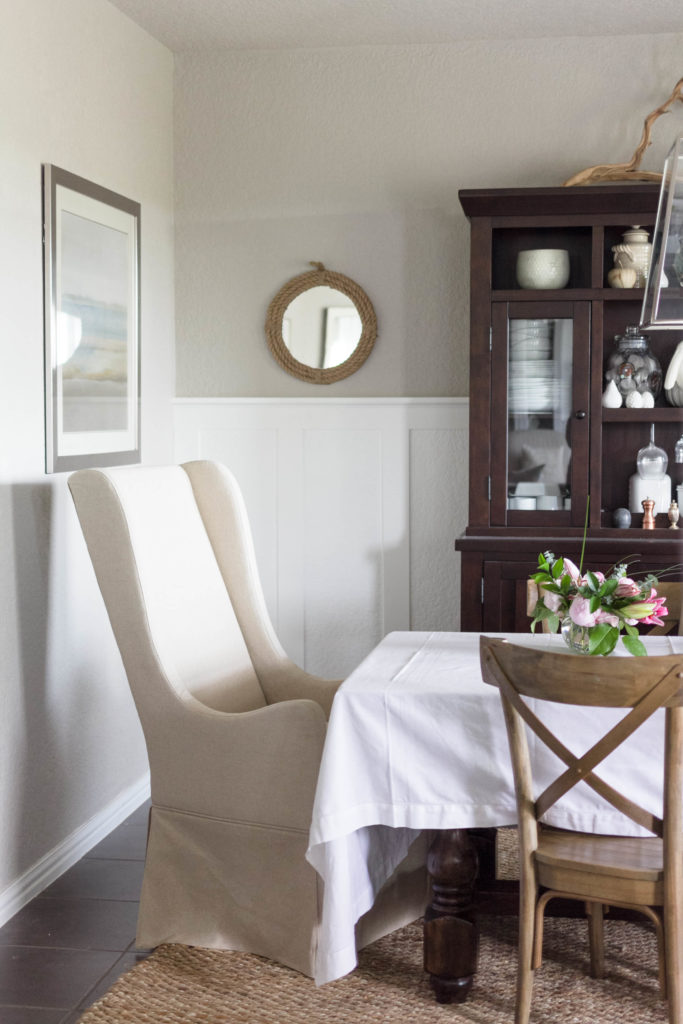 We are in a constant state of change around here recently, and soon our dining room will take on an entirely new look.  That's why I decided to keep my decor simple in the space this summer.  A cute floral display, white tablecloth, and some tropical decor pieces are all it took!  I actually love the simplicity of it all, which seems to be the theme this year, but I have a feeling that once Halloween comes around  I'll jump right back into my excessive decorating state until January 2017.  It's sort of thrilling really.  I love to decorate for the holidays, and with all of the holiday decor making an appearance around the stores I frequent, I am extremely excited to get to it!  How about you?  Too early?  Is it just the blogger in me that is ready?  I feel like last year with the Home Depot Style Challenge, I was ready for fall in early July.  Crazy right?!
I'll be upfront.  I've already started planning and purchasing for the holidays and I am LOVING what I am doing this year!  I hope to bring you those posts a bit early in the season just in case you get inspired by my ideas and want to create them for yourself!  I really hope you do, since that's why I write this blog in the first place!
Eek, how did I get so off topic?  Let's get back to the dining room shall we?  I think it's so funny how plans can evolve if you take your time designing a space.  When we first moved into this home I was in a hurry to decorate, and furnish all the spaces we could manage.  Looking back on it all I wish I hadn't done that.  I wish I had taken the time to get to know the needs of our family before doing that because as we enter this new phase of our dining room makeover I can look back and see this space decorated two different ways already. That makes three sets of furniture in a span of five years.  I don't know about you, but I think it's a bit crazy, and I'm slightly mad at myself for not being satisfied with what I have already.  The reason for this makeover is so that the space blends with the new style in rest of the connecting areas. Since it's an open concept and the spaces flow it's starting to stick out like a sore thumb, and it's driving me crazy!
I'm also going through a bit of a style evolution.  I'm making decorating decisions that will allow my personal style to span a few different ones instead of being driven towards one only.  From the minor changes that I've already made, I know I'm on the right track, and I feel more satisfied with the spaces as they are changing than I have in the past with previous makeovers.  Again, I think it's because I really have a vision for our home now, and I know that these new changes are ticking the boxes to complete the look.  I really can't wait to be able to share it all with you!!
If you like the current look of our dining room, here are some decor options to get the look yourself!
This post contains affiliate links.  If you were to make a purchase based on my link/suggestion, IrisNacole.com will receive compensation.  All opinions are my own, and as always, I share only my most favorite things with y'all.  Thank you for supporting IrisNacole.com! 
Thanks for stopping by!
-Iris
Recent Home Makeovers