How many of you are napkin ring obsessed like me? I can't resist those darn things! Recently I was sitting and thinking about what sort of crafts I'd like to do for Thanksgiving and Christmas, and that's when this idea popped into my head. I had seen the plain galvanized napkin rings at the Target dollar spot for most of the fall season, and though they were neat, I felt like they were just too darn plain for my taste. Ha! Of course they were the perfect things for this project, so I hurried back to see if they still had any in stock, since most everything is being moved out for Christmas items. They had ONE package left. Just what I needed! I came back home, and got to work immediately, pulling supplies from my craft closet. Luckily, I had it all on hand already. I love when things work out like that, and even better, it took only THREE easy steps to complete the project!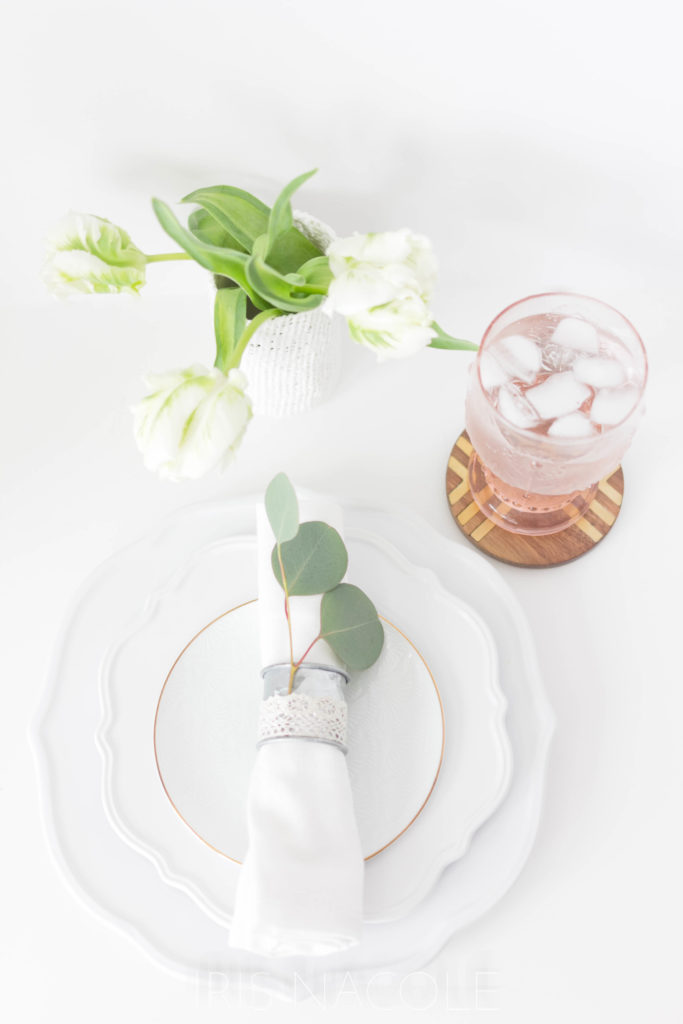 Here's what you'll need to make some for yourself: (Affiliate links used.)
Eucalyptus (fresh or dried)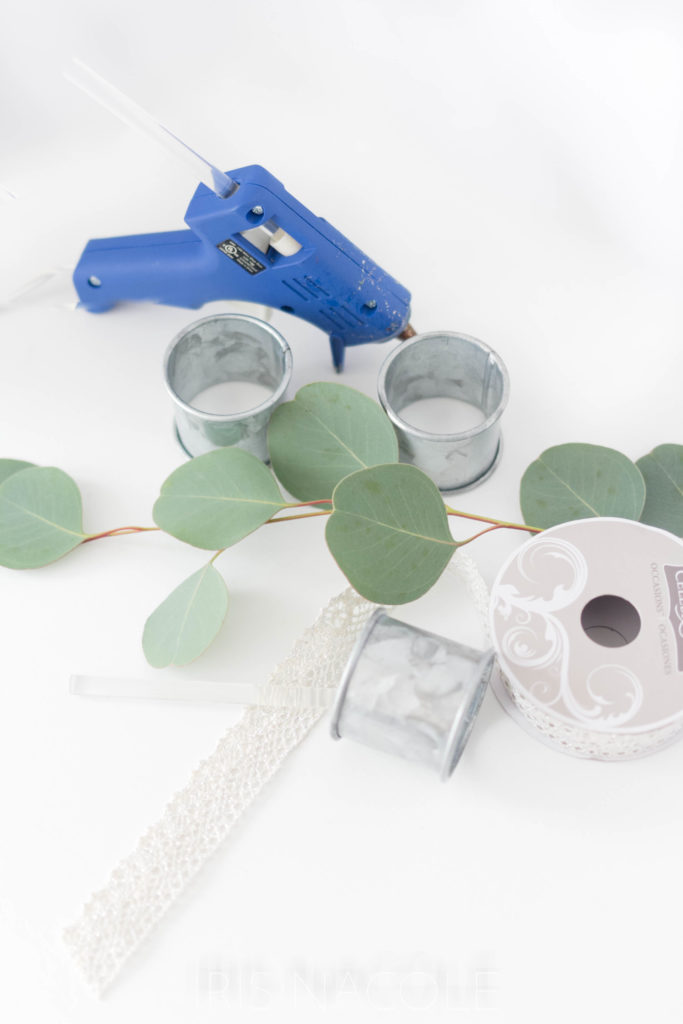 Step 1. Snip your Eucalyptus stem into smaller sprigs. One for each napkin ring.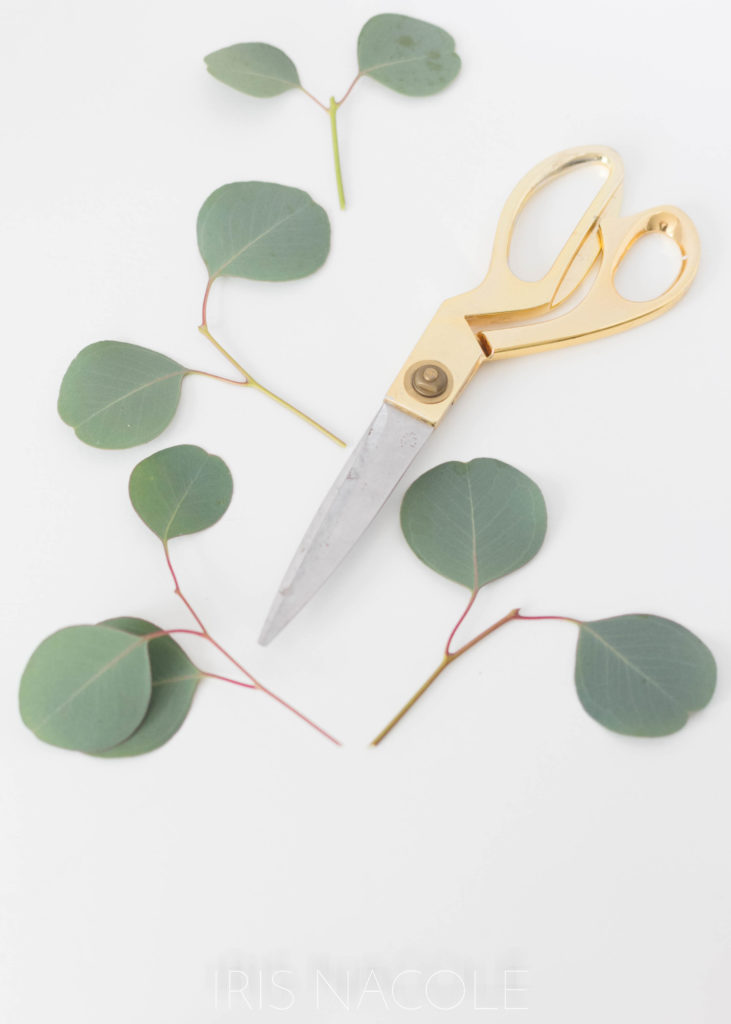 Step 2. Hot glue the eucalyptus to your napkin ring. Let glue dry.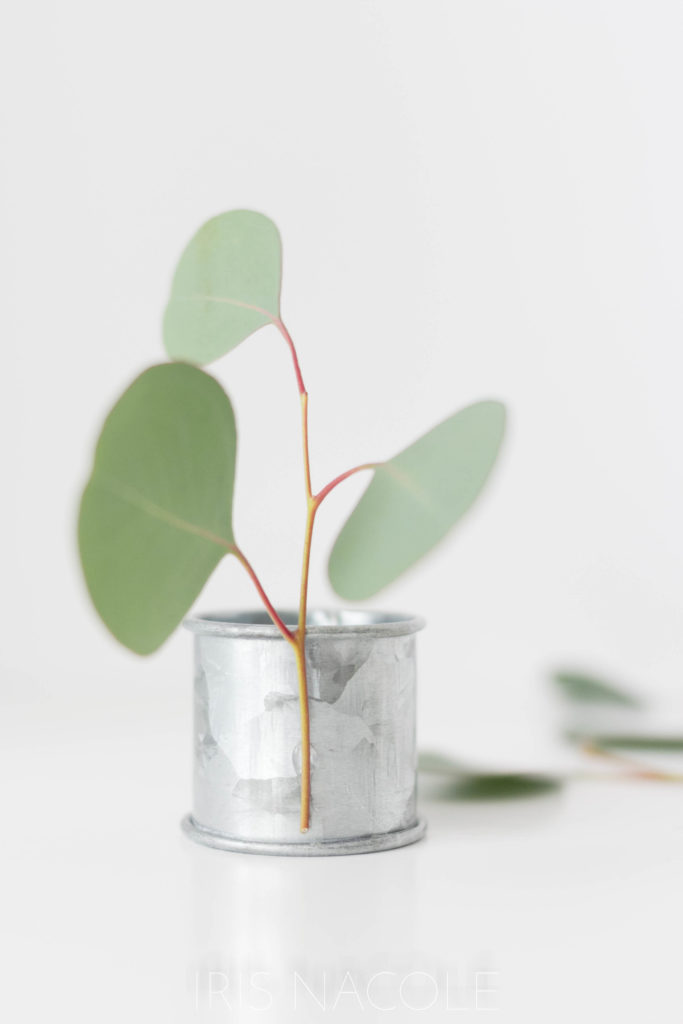 Step 3. Hot glue your lace ribbon to the napkin ring, making sure to wrap the ribbon around the eucalyptus. Cut remaining ribbon off.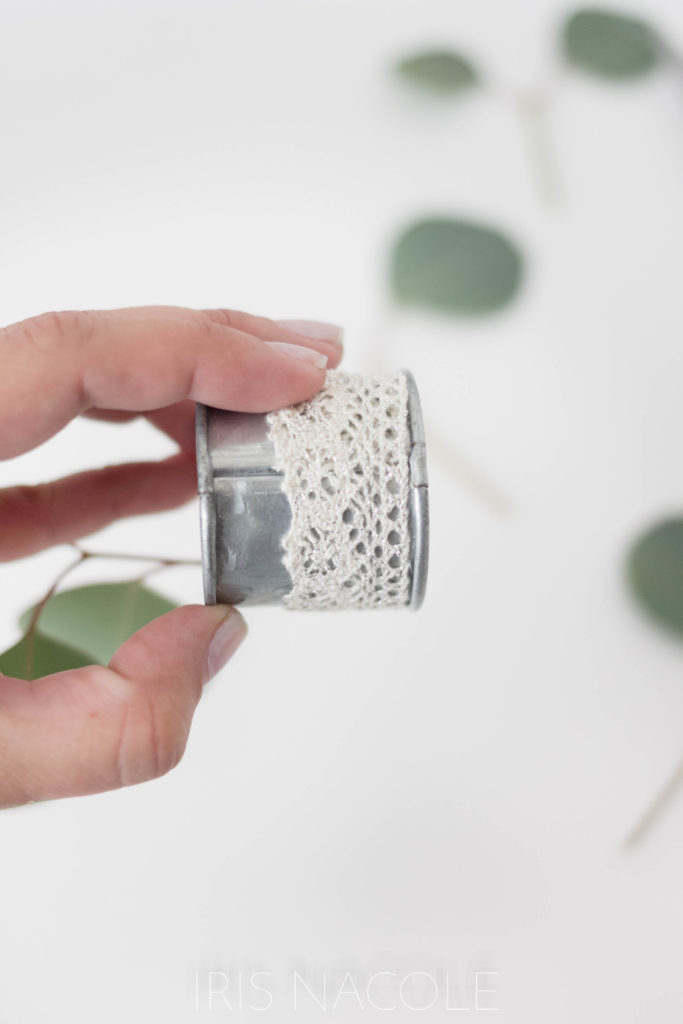 Simple, and beautiful, don't you think?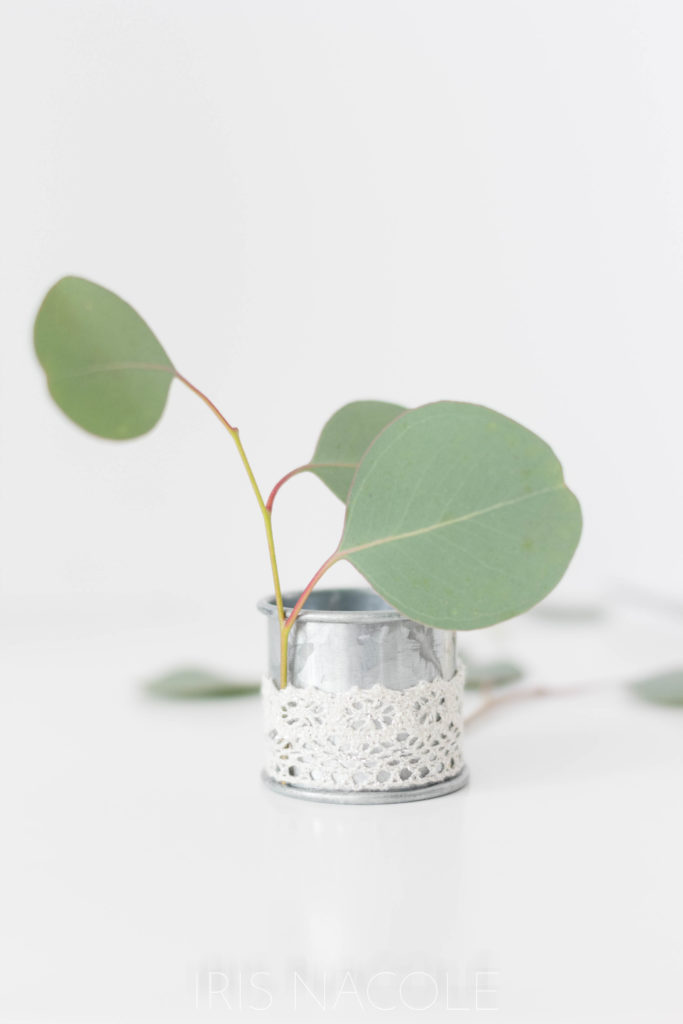 I do, and I can't wait to use this for my own place settings one day. I think it would be the perfect idea to use any time of the year, but especially for Thanksgiving or Christmas dinner!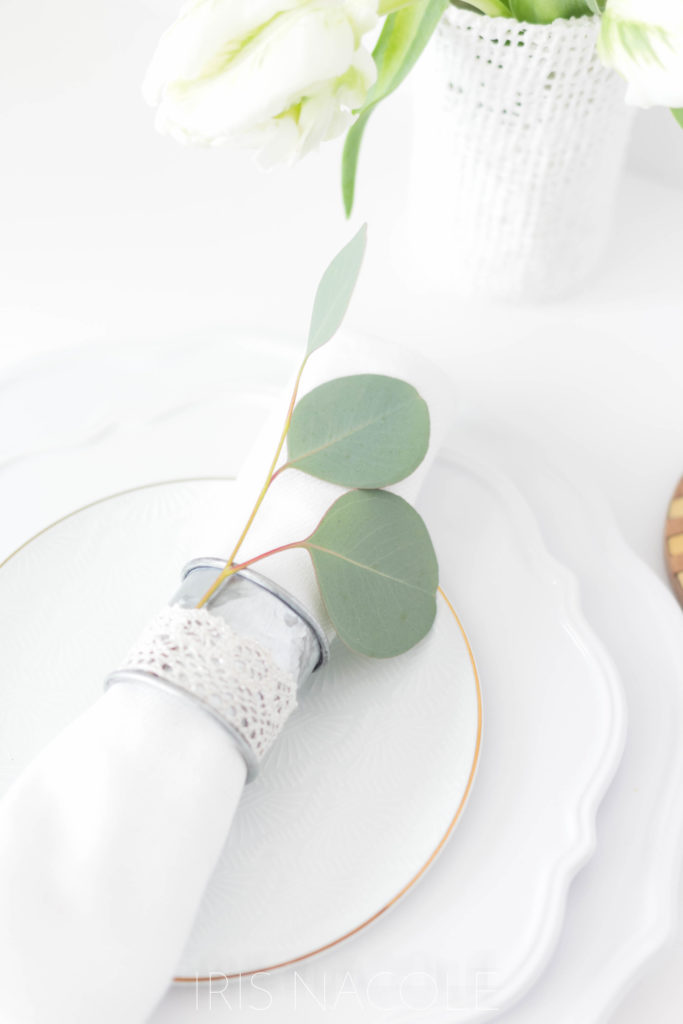 I hope you liked this tutorial! If so, please save it to your Pinterest, or share it with your friends, to help get the word out about this easy DIY. Thanks so much, friends!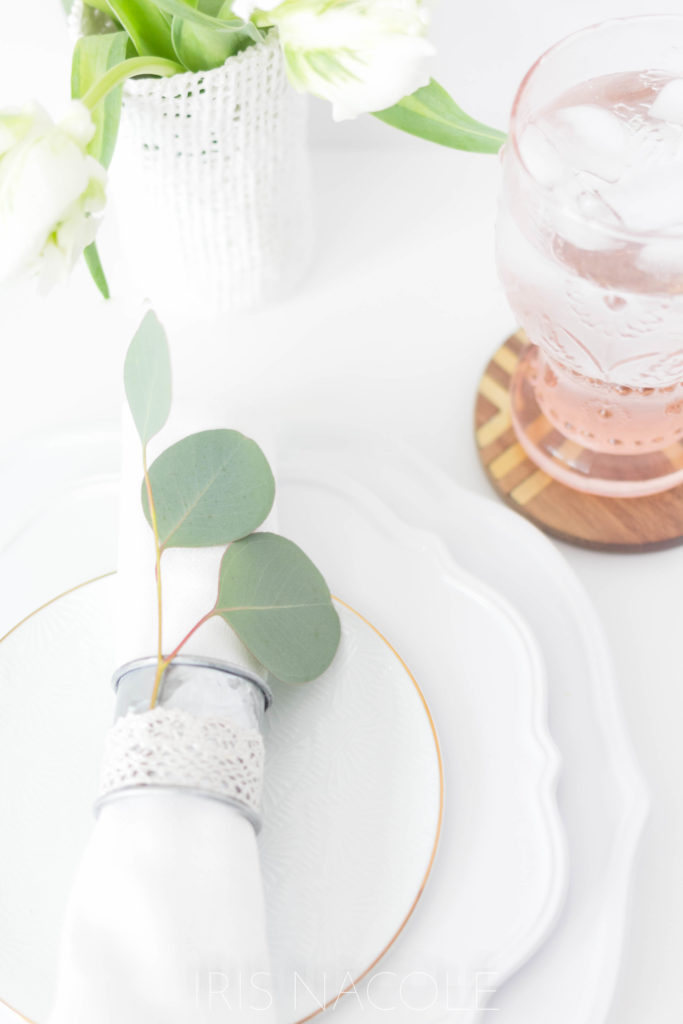 Until next time!
-Iris
Looking for supplies? Get it here!

PIN THIS!