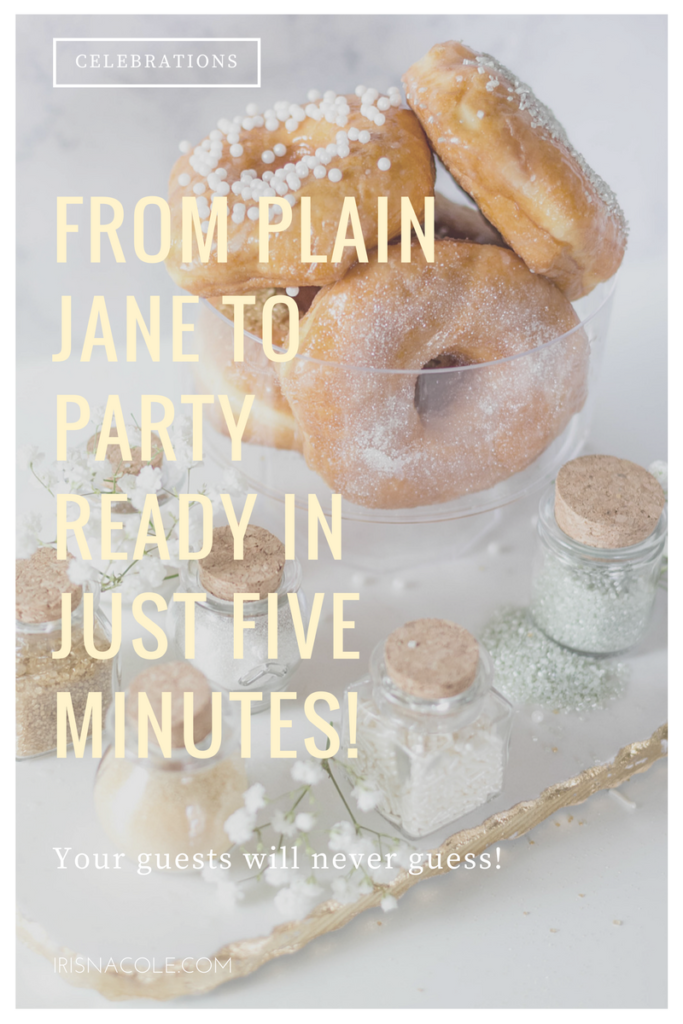 Friends, today you are in for a treat!  My friend Cat, of the blog Pocket of Posies will be celebrating her birthday soon, and she challenged some of her friends to come up with a few different adult appropriate birthday party ideas.  Seven of us, including Cat, have accepted the challenge and I really think you are going to love what everyone has come up with!  I was originally drawn to the idea of party balloons with floral accents, and blah blah blah, since I didn't make it happen.  Instead I came up with something that I think is even better!  A glazed donut hack that is sure to fool your guests, and leave you with a big smile of your face.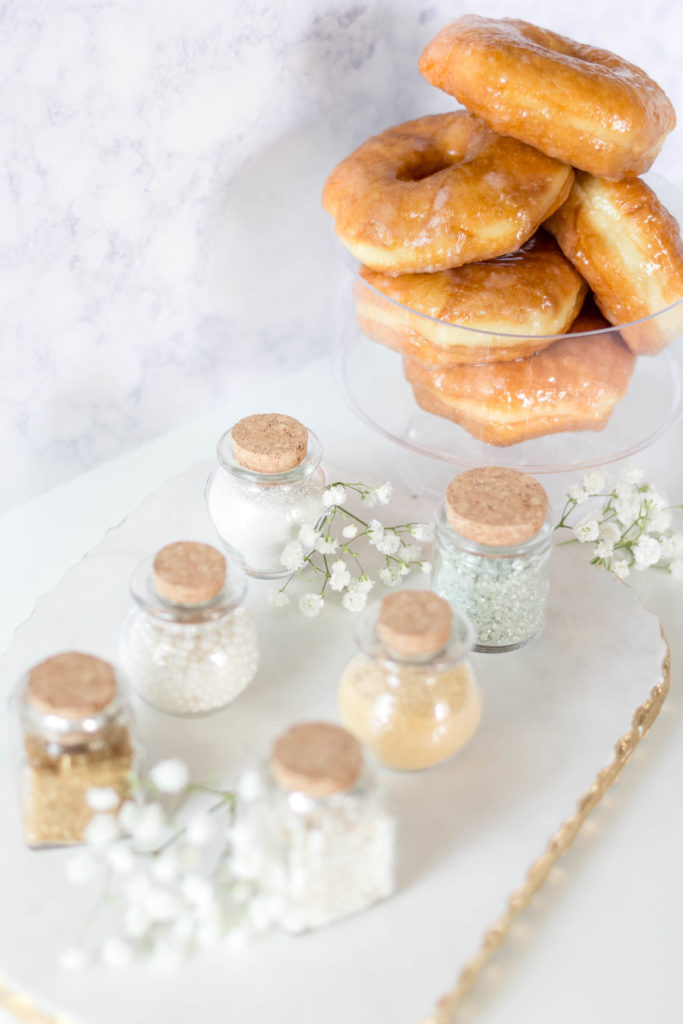 All you need to do is pick up some delicious glazed donuts from the grocery store, and some beautiful sprinkles to adorn them with!  I found a six pack of sprinkles at Hobby Lobby for just under $7.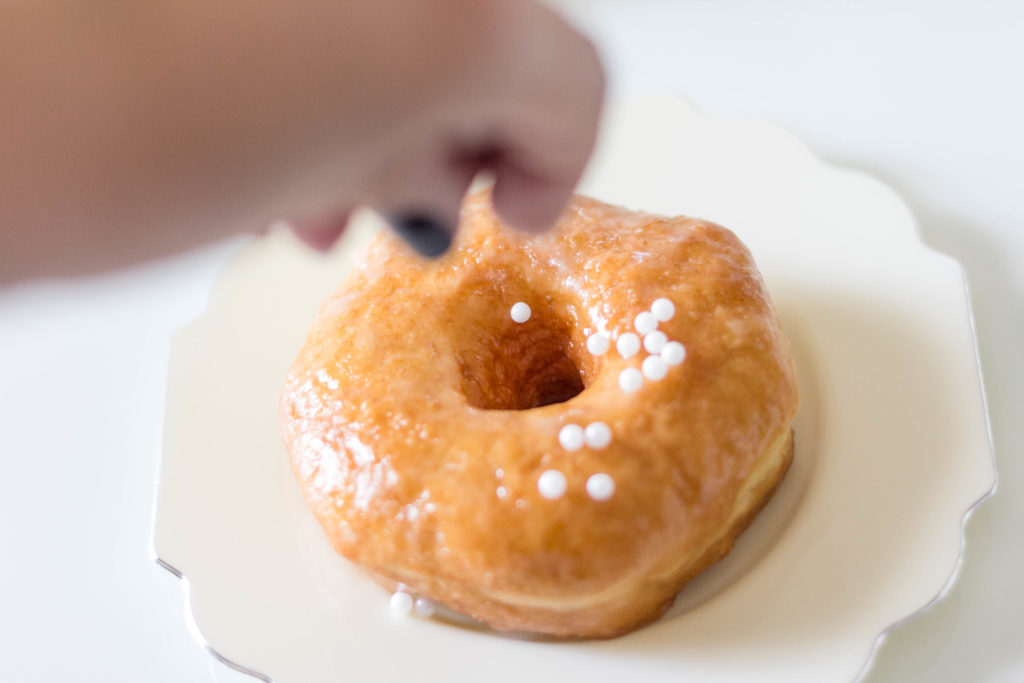 Mix and match the sprinkles, or dedicate one sprinkle to each donut.  It's your choice, and either way it'll be beautiful!  Once you are done, display them in a container or lay them out for easier access for your guests to choose from.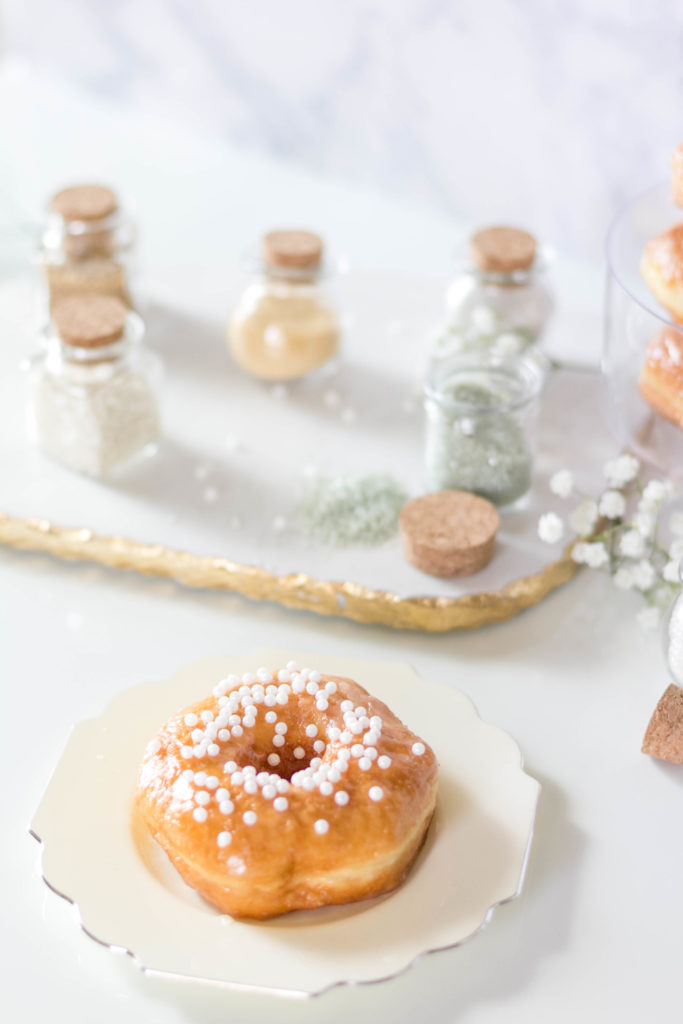 I also think this would be a fun party activity for you and your guests to complete together.  Each person gets their own donut to decorate.  I know I'd enjoy the activity, and I really hope you and your guest will too!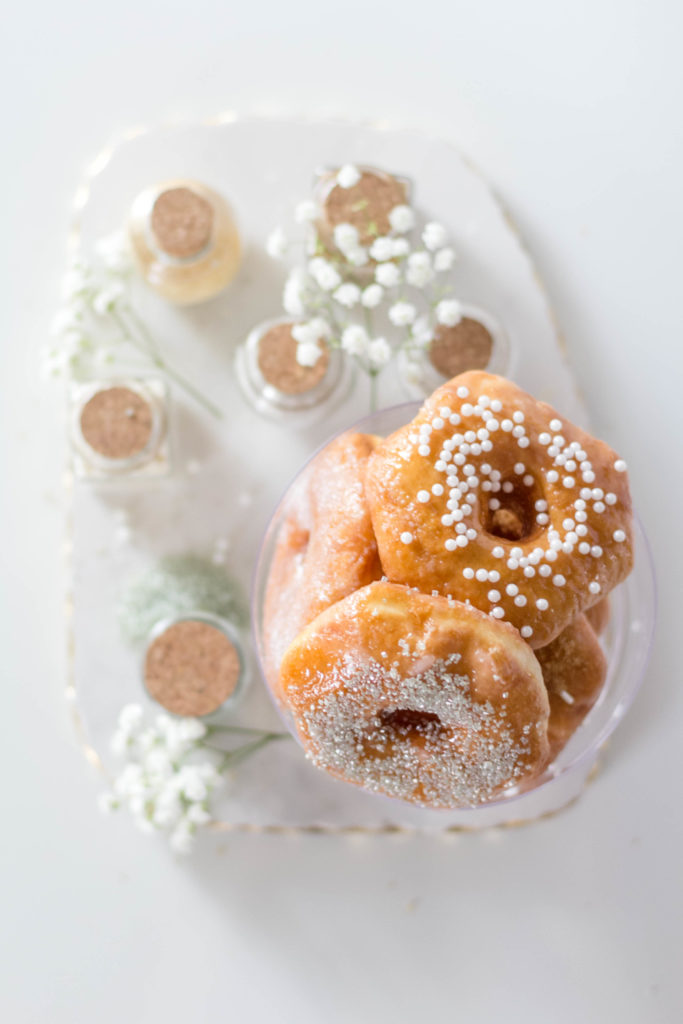 Pin This!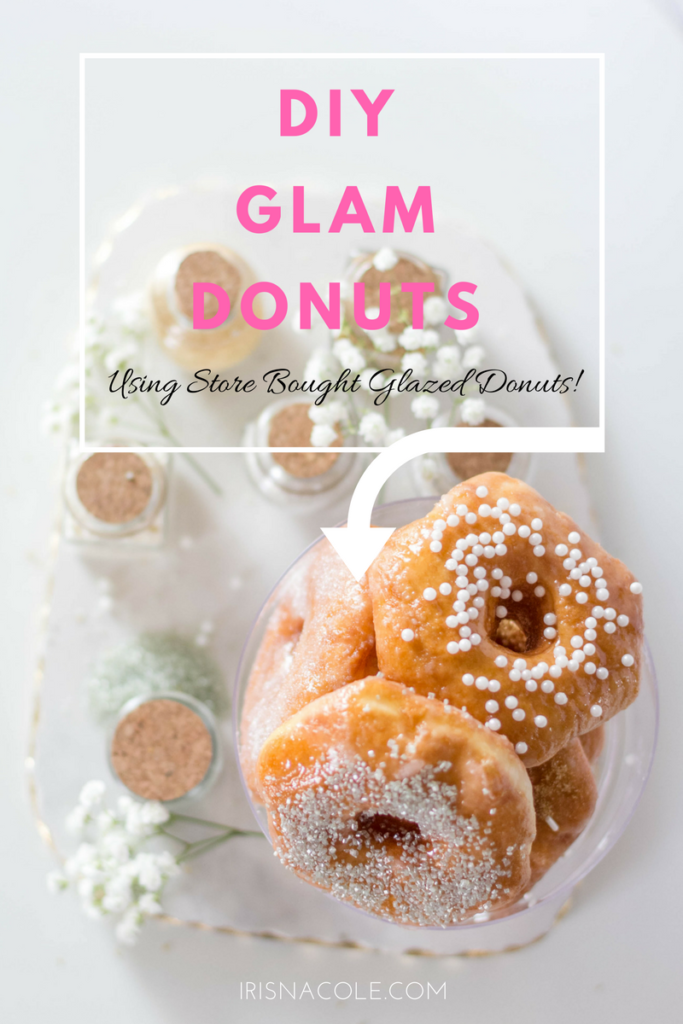 Shop the post!
This post contains affiliate links.  If you were to make a purchase based on my link/suggestion, IrisNacole.com will receive compensation.  All opinions are my own, and as always, I share only my most favorite things with y'all.  Thank you for supporting IrisNacole.com! 

Now head on over to the other participants blogs to see what they have come up with!  Thanks for stopping by!
-Iris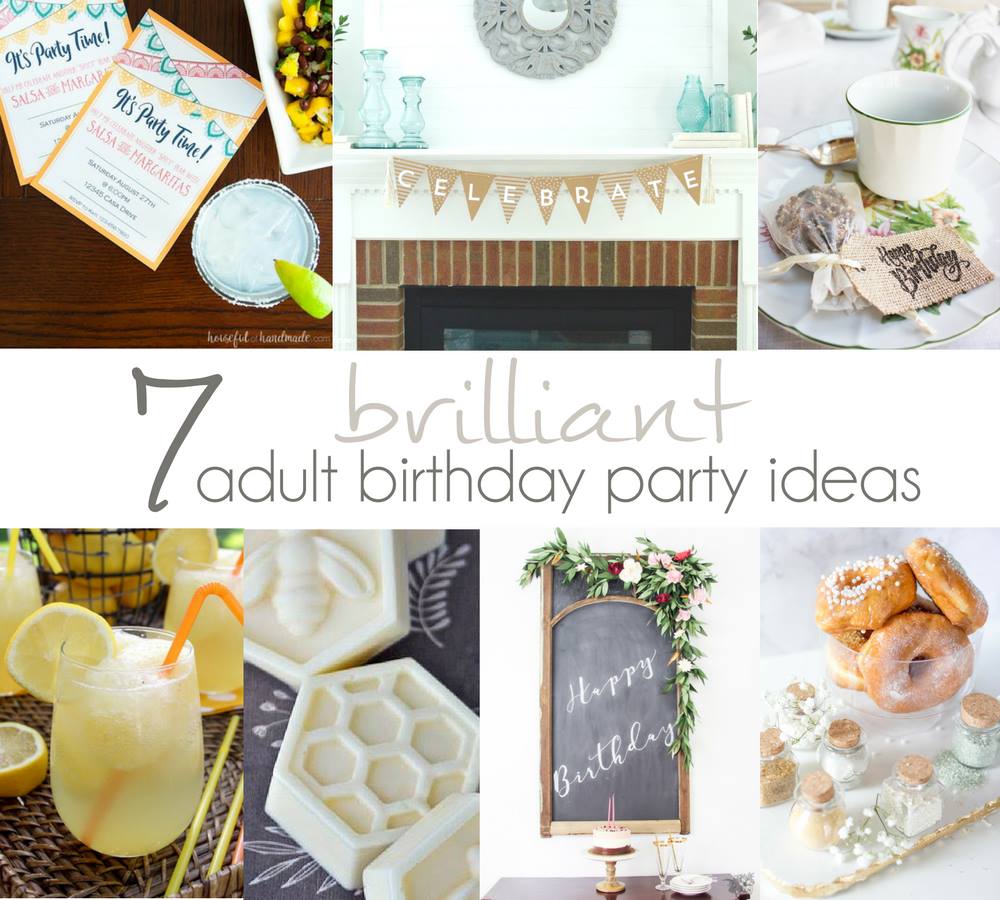 House full of Handmade – Salsa and Margarita's Invitation

Little Bits of Home – Celebrate Birthday Banner
Simple Nature Decor Blog – Eco Friendly Birdseed Party Favors
Love Create Celebrate – Adult Tropical Slushie
2 Bees in a Pod – Scented Bee Soap Favors
Pocketful of Posies – Paper Floral Garland
Iris Nacole – Doughnut Hack, From Plain Jane to Party Ready