Hey there, friends!  I wanted to pop in today with an update on our New Year, New Room Refresh Challenge.  The playroom is coming together, finally!  We painted the room over the weekend, put together the new bookshelves and attached them to the wall, and arranged the furniture the way I had originally planned.  I had a moment where I decided to rearrange the room, but ultimately that didn't work out.   I really need to trust myself more!  We are down to the wire, waiting for our overhead light to be delivered.  It was on backorder and expected to ship out today actually.  I'm hoping that it will make it in time to share with y'all next week, because it's going to look so good in here!  Other than that, well we have to continue cleaning, decorating, and adding the toys back into the room.  Oh, and the doors need to be hung on the barn door railing!  I did complete the smallest of makeovers to my son's existing IKEA kitchen.  As you can see, I added a backsplash using some leftover tongue-n-groove planks.  It took about thirty minutes to cut it down to size and nail it on to the back of the unit.  I'm leaving it raw, because I love the look in conjunction with the rest of the pieces in the space.  I have see some really amazing makeovers of this particular piece, so if you're interested check Pinterest for even more inspiration.
I've also got to get to OfficeMax to print out the poster and photos I'm using the room.  You can see the ones I'll be using in the mood board below.  The alphabet is going to be framed in a large black frame, and I found some cute natural wood frames on sale at Michael's that I'm going to frame the other two in.  I can't wait to see them up and displayed! You can find the prints on Jenny's Print Shop, if you are interest.
Once all is said and done, it's going to be so nice to stand back and admire our work, and to see our son having fun in his new space.  It makes all the work worth it!
I have some good news for those of you following along with the challenge.  Some of the participants are sharing room reveals today, and some of us, myself included, will be sharing our room reveals next week, so you aren't left empty handed today.  Scroll down to the bottom of the post for links to the other participant's blogs.  I hope you enjoy all of their hard work and beautiful rooms!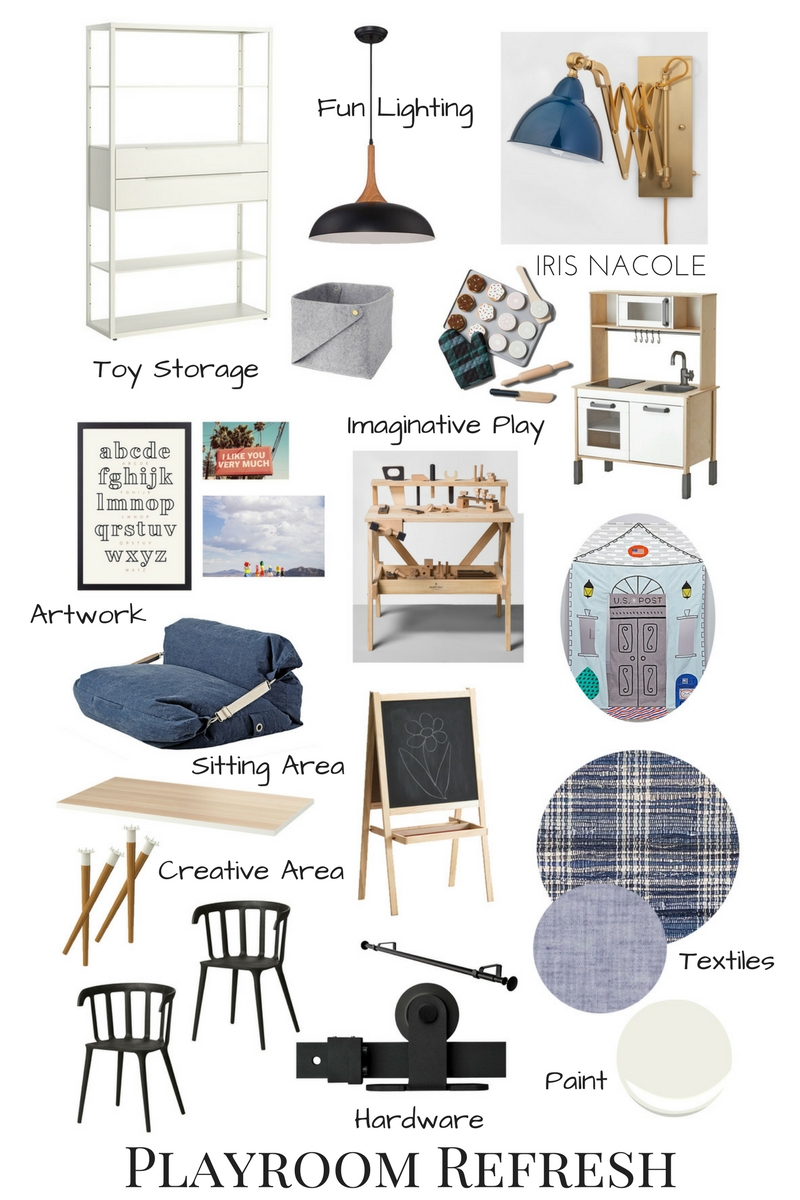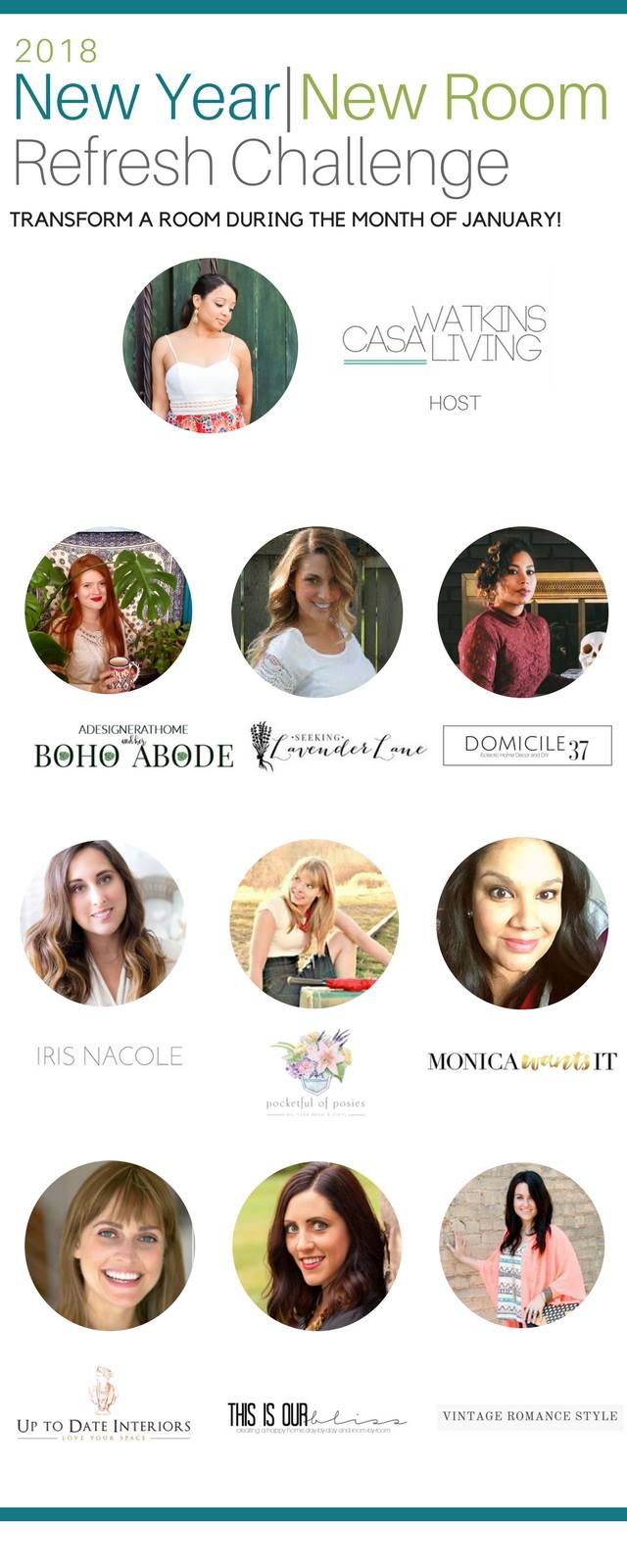 Casa Watkins Living // A Designer At Home // Seeking Lavender Lane // Domicile 37 // Iris Nacole // Pocketful Of Posies // Monica Wants It // Up To Date Interiors // This Is Our Bliss // Vintage Romance Style
Be sure to link up your own room refreshes below!  Need an extra week like some of us?  We will have this link up next week too!  Stay tuned for more room reveals next week!
Please remember to ONLY link up posts related to the New Year, New Room Refresh Challenge below.