Summertime! It's almost here y'all, and for some of us, we've already started to enjoy it, despite the calendar. In hopes that I can help you prepare, I've gathered up some beautiful summer entertaining essentials for you to enjoy. Use them around the house all summer long, or plan for them to be used during your next summer get-together. It's your call, and either way, I think you'll love them!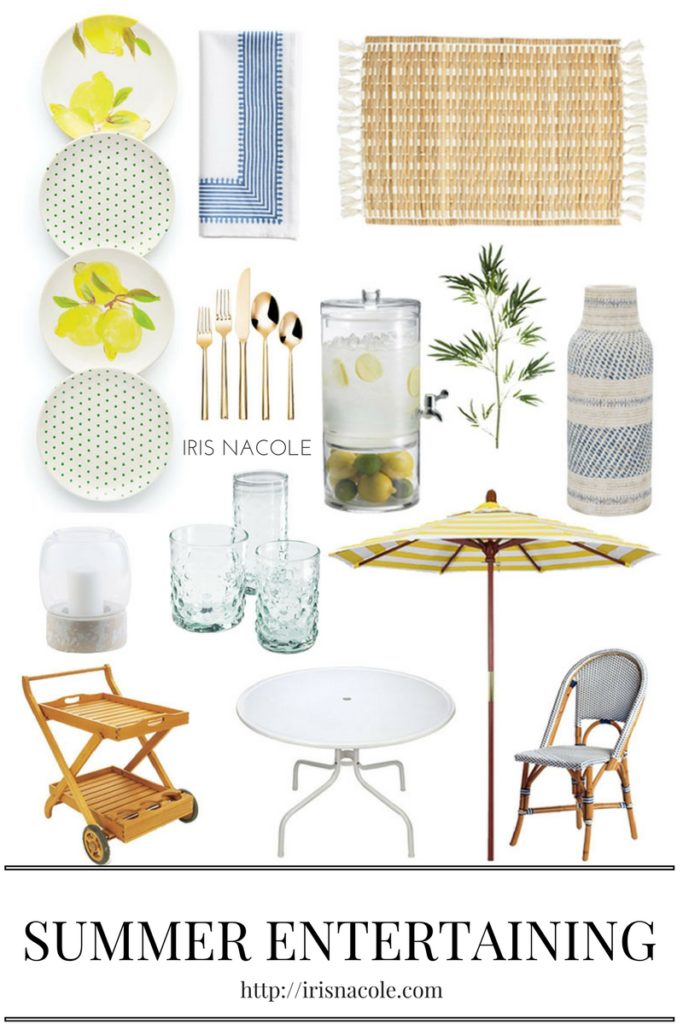 I'm loving the classic combo of blue and white. It lends to the coastal/farmhouse feel that I love, and with pops of yellow and green it has such a refreshing feel. You'll be seeing more of these colors throughout my home this summer. Fun fact! I think I'll actually get around to sharing a home tour soon! I'm so excited to share that with y'all since it has been a while since that has happened, and so much has changed.
First up on the tour is most likely going to be our outdoor spaces, and I think you'll see that it heavily influenced the items I picked for you today. After trying a couple of different layouts throughout the years, I've finally managed to find the perfect ones for each space! Ah, the beauty of design!
Back to these beauties! Scoop these items up by clicking on the images in the grouping below. For your convenience, you'll be taken directly to the item listing.
Affiliate links included. Thank you for supporting IrisNacole.com!
-Iris