Welcome back to the Create and Share Challenge, hosted by Pocketful of Posies and Creatively Homespun!  It's been a while, huh?  Well we're back with a new challenge this month, Shibori!  Guess what!  I loved it!  I had long been too intimidated by the process to try it without reason, yet once I got going on this project I found that it was super simple, and yet still has the possibility of being pretty tedious depending on the look you are hoping to achieve.
So what is Shibori? Well I had to look this up to give you the best explanation.  According to Wickipedia, Shibori is a Japanese manual resist dying technique, which produces patterns on fabric.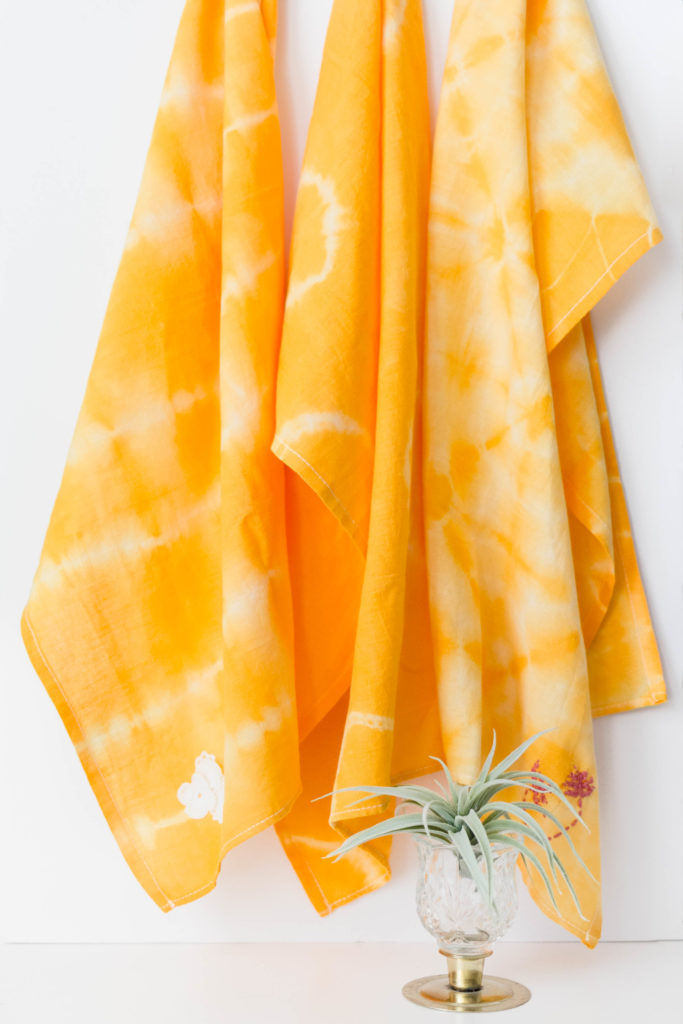 Since this was a beginner level project for me, I chose to try my new skills out on tea towels.  Now a lot of shibori projects that you'll see involve indigo dye, but I wanted to work with something a bit more bright, and available to me, so I visited my local craft store and picked up some orange fabric dye.  As you can see, one packet was super cheap, and since I already had the flour sack towels on hand from a previous trip to the craft store, I had pretty much all I needed to get going.
Not everyone is a "crazy craft lady" as I call myself, so here's a list of what you'll need to gather to prepare for this project.
Supplies: (Affiliate links.)
A Bucket (Size depends on project so plan accordingly.)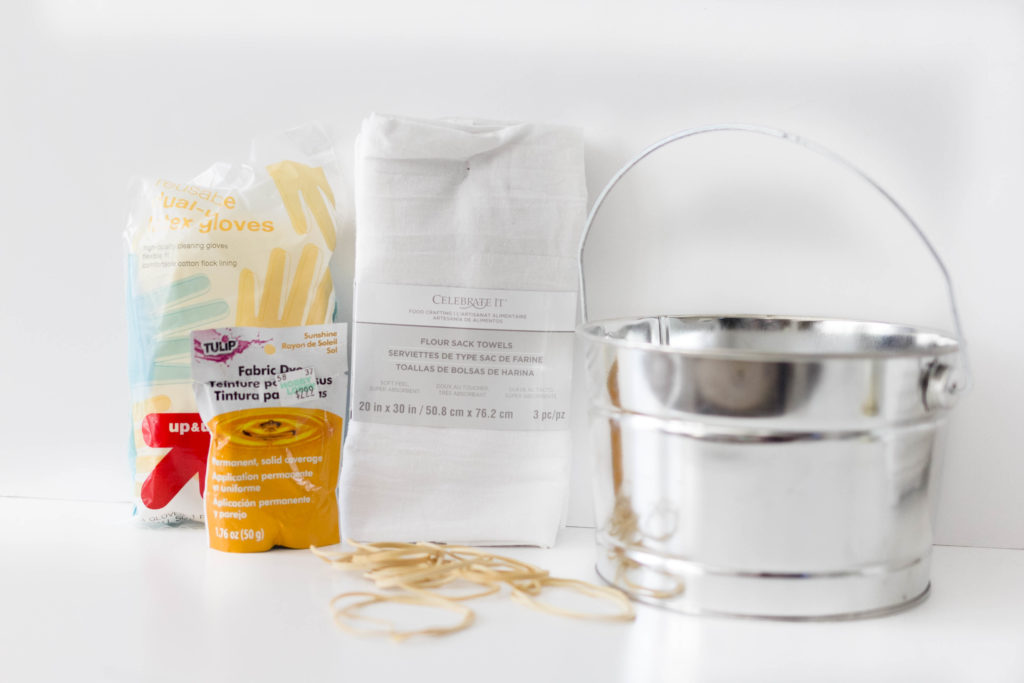 Step 1: Fold your tea towels accordion style.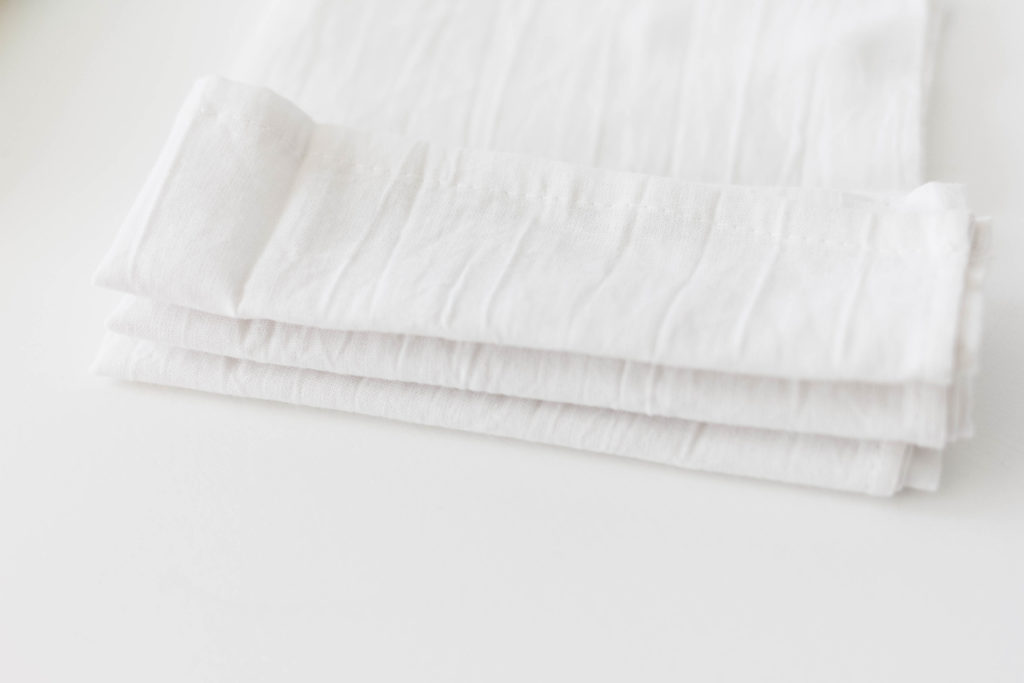 Step 2: Wrap folded towel with rubber-bands.  Have fun with this!  Everywhere you place a rubber-band will create a pattern on your final product.  You may want to refer to Pinterest for helpful ideas to achieve certain looks.  I ended up just winging it, and I tried three different types of placements and ended up with three different but cohesive and beautiful towels in the end.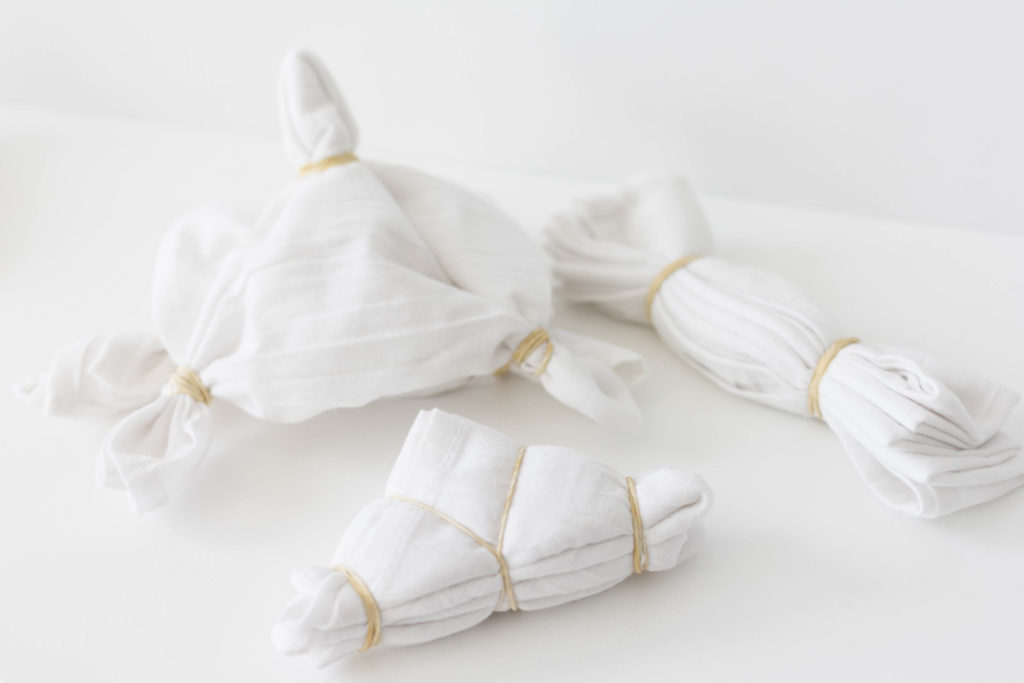 Step 3: In an area you are comfortable with possibly making a mess, fill you bucket with the required amount of water.  My packet called for a gallon bucket, but since I didn't have one on hand at the time I used a smaller one and filled it about 3/4 full.  Following the directions on the dye packet I added salt to the water and mixed it.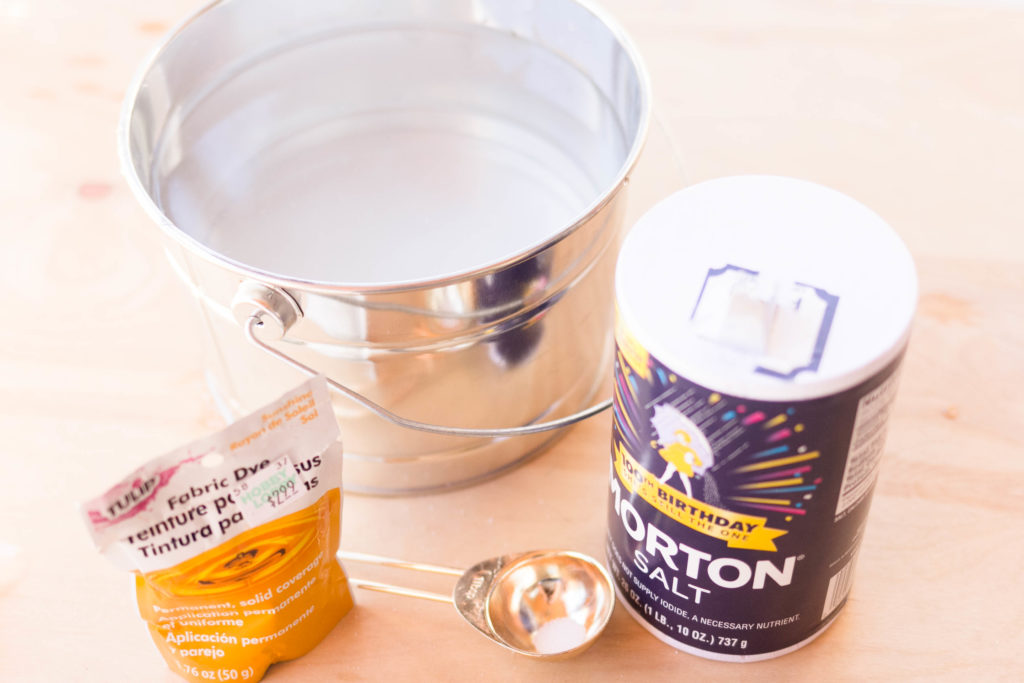 Step 4: Mix in your fabric dye, and stir until it dissolves.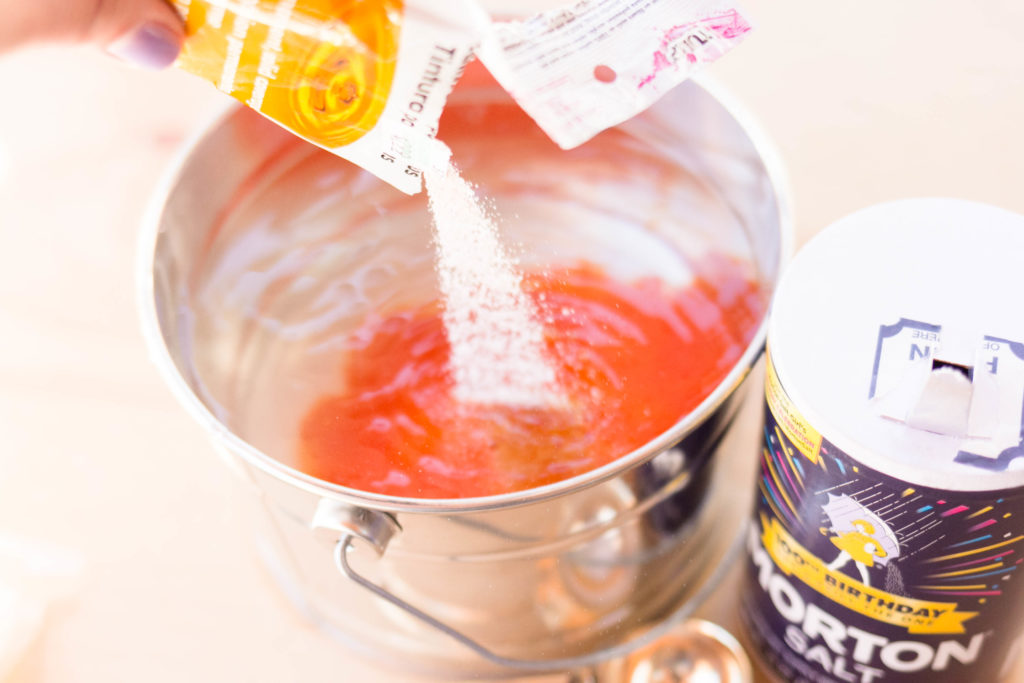 Step 5: Submerge your fabric.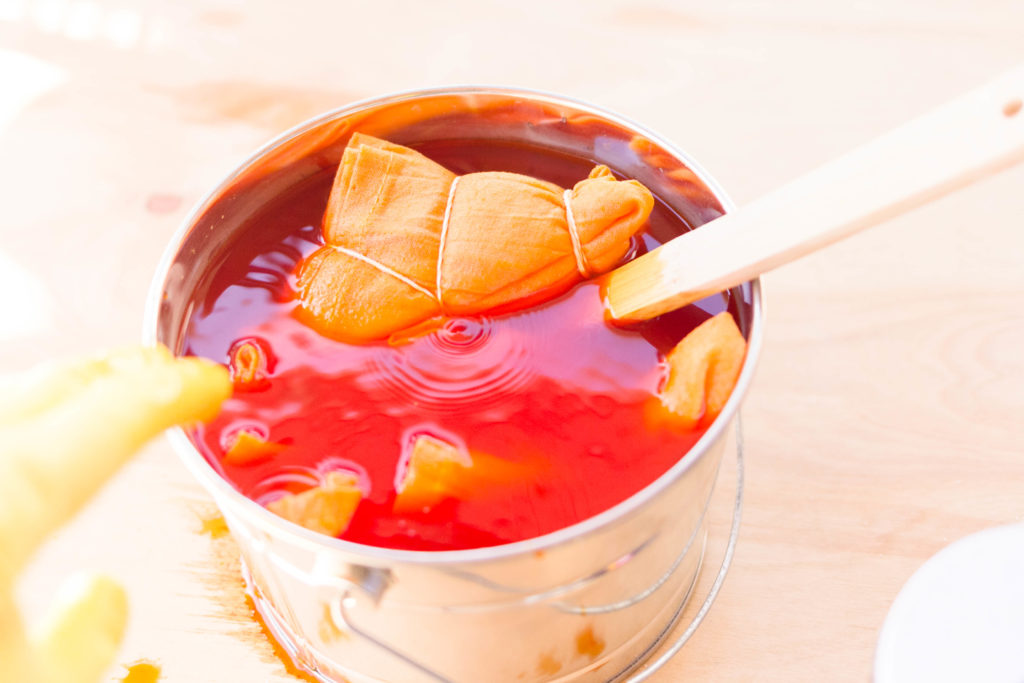 Step 6: Stir your fabric in the dye.  My particular dye called for 15 minutes of constant stirring.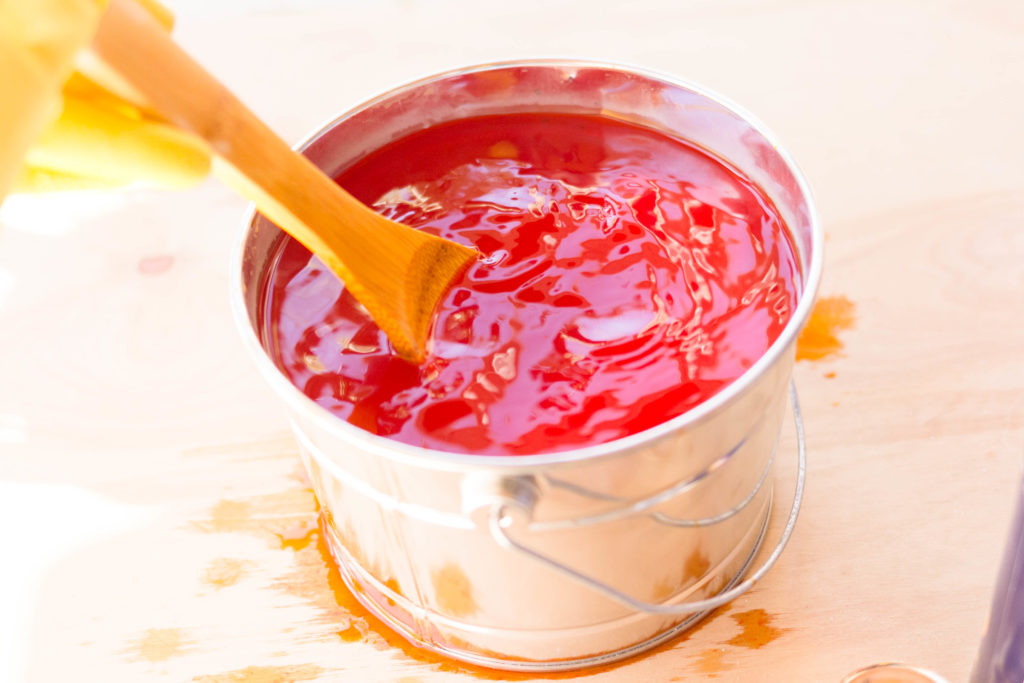 Step 6: Let fabric sit for 45 minutes.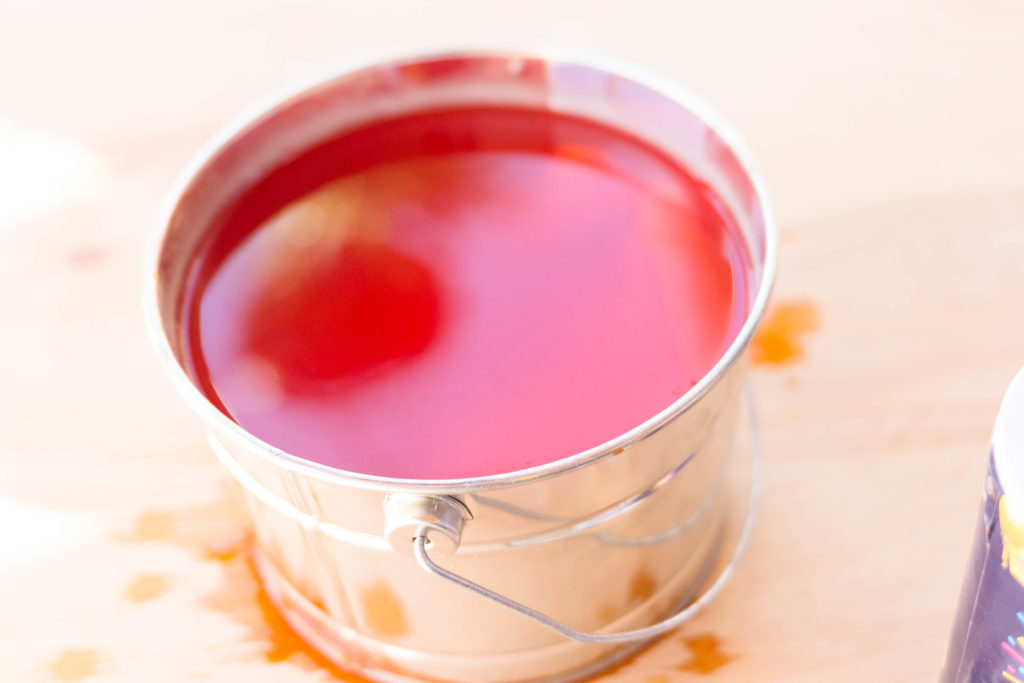 Step 7: Sorry I didn't take pictures of this, but you should remove your fabric from the bucket.  Remove all rubber-bands from the fabric, and rinse your fabric in cold water.  Once that is done you should wash your fabric in warm water.  I set mine in my washing machine on a full cycle to make sure I got all of the extra dye removed.
Step 8: Let fabric dry away from extreme heat, and sun exposure.
Once they are dry, you may want to iron your fabric.  My towels were pretty wrinkly before doing that myself.
And that's it friends!  I now have three super cute towels to use this summer!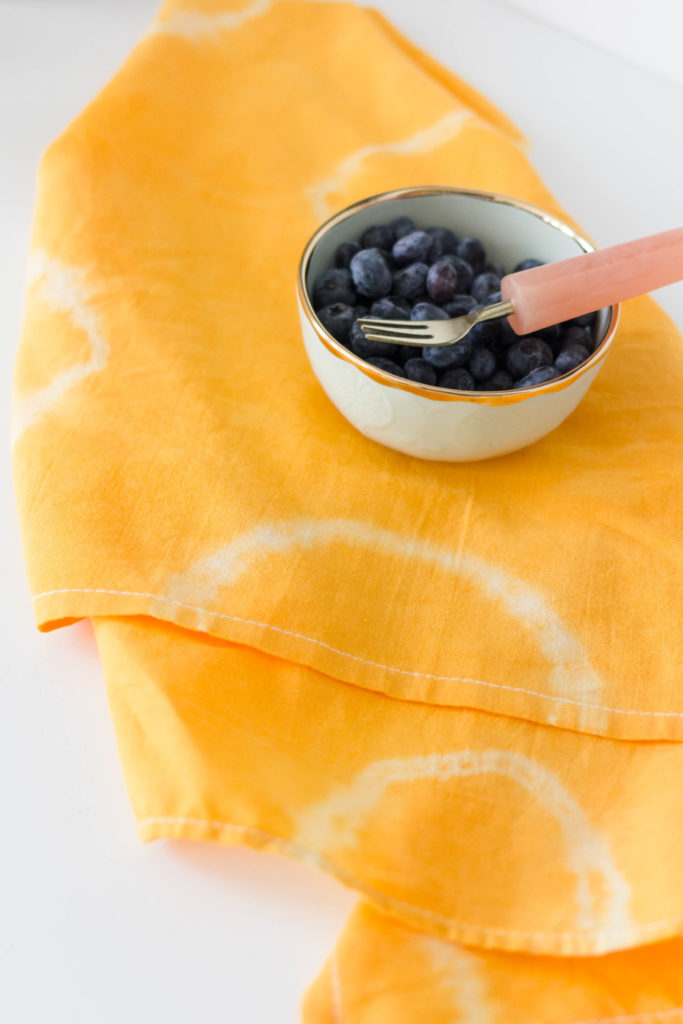 Oh, and because I can't leave well enough alone, I ended up stitching on a little floral design onto one towel, and gluing (fabric glue) a couple of adorable crochet flowers to another.  I'll have to be more careful with these since they will most likely not hold up as well if I don't, so keep that in mind when making your decision on weather or not to embellish them.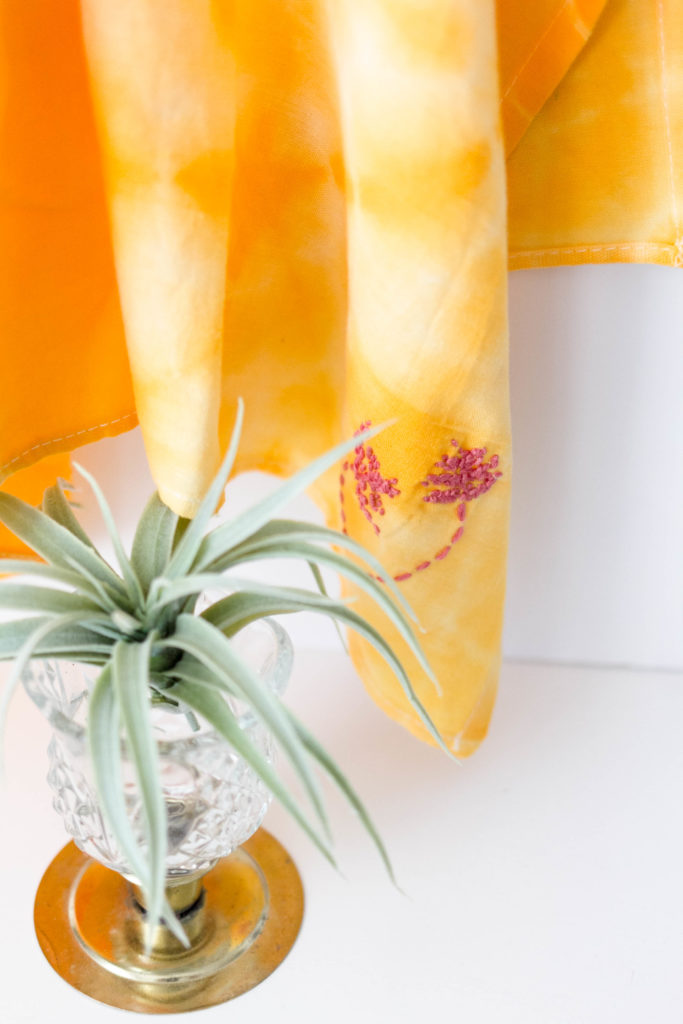 Thanks for visiting!  Be sure to check out the rest of the ideas shared by the Create and Share Challenge team here!
DIY Shibori Drop Cloth Pillow – Twelve on Main
Create and Share Challenge: Shibori- A Tea Towel Tutorial – Iris Nacole
Shibori Dyed Euro Pillows and Small Batch Shibori Dye Recipe – Pocketful of Posies
DIY Shibori Table Runner – Lovely Etc.
Arashi (Pole Wrapping Shibori) Dyed Lampshade – The Kim Six Fix
Shibori Table Cloth and Tote Bag – DIY Beautify
-Iris