Whew!  We finished this makeover just in time!  I am telling y'all, every time I start one of these makeovers for the One Room Challenge, I think I'll have plenty of time to do this or that, and then somewhere along the way I realize that six weeks doesn't, and has never, meant six full weeks of work.  It's more like five to ten days of work fit into whenever we have time to dedicate to it during the six weeks.  The fact that we worked so hard, managed many other aspects of our life, and still got this space done in time for the big reveal is nothing less than a miracle, and oh so satisfying!

Y'all, I have to give credit where credit is due.  I may have designed this space, and styled it too, but if it weren't for my husband jumping in to save the day after I hurt my back, by painting the entire space, working on the shiplap, helping to get some of the pictures hung on the wall, and putting the furniture back into place, we wouldn't be having this conversation today.  Y'all may not know it, but he isn't really a "handy" guy.  He doesn't care for the art, but I do, and because he loves me he has in turn made a huge effort in getting to know how to do these things along with me.  I couldn't ask for a better partner, and our home is a direct result of that effort being made by the both of us to make this our dream home.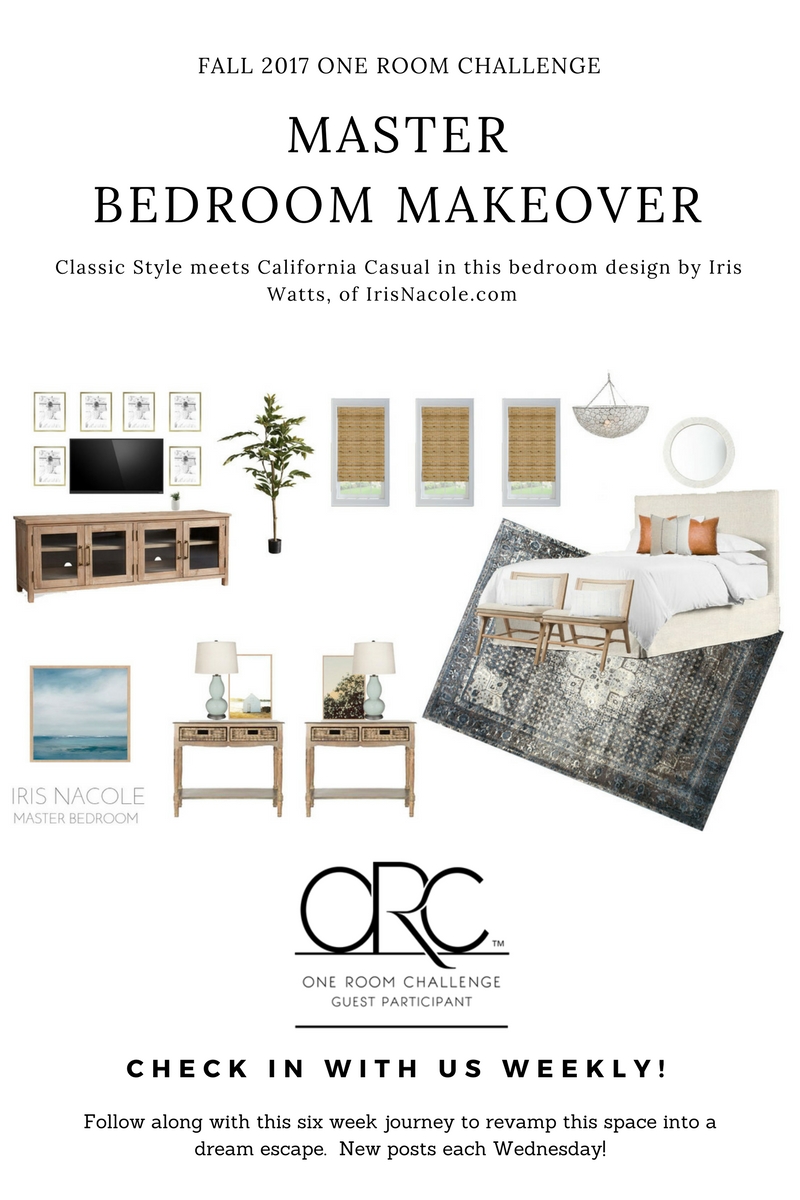 It may be a slow process, but it's one of the most satisfying thing for me to see something that existed only in my head come to life in front of my eyes.  Even better now that I can take advantage of it everyday!  My ultimate goal was to create a serene space to lay my head each night.  A place that no luxury vacation hotel room could challenge in my mind, and y'all, I think I did just that!  I'm ready to jump into that fluffy bedding, and cozy up!
Have a look at the space and let me know what you think!  I hope y'all like it!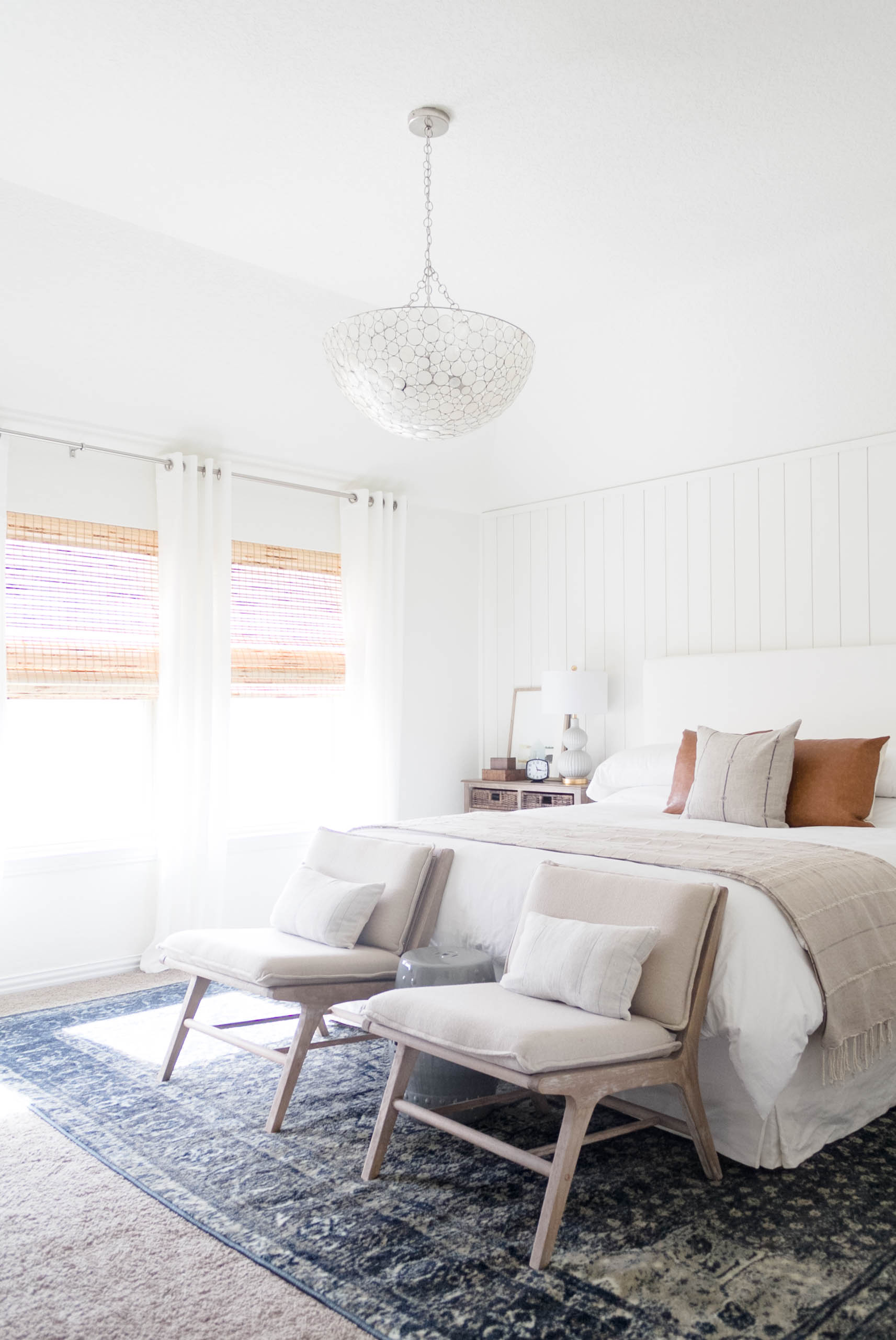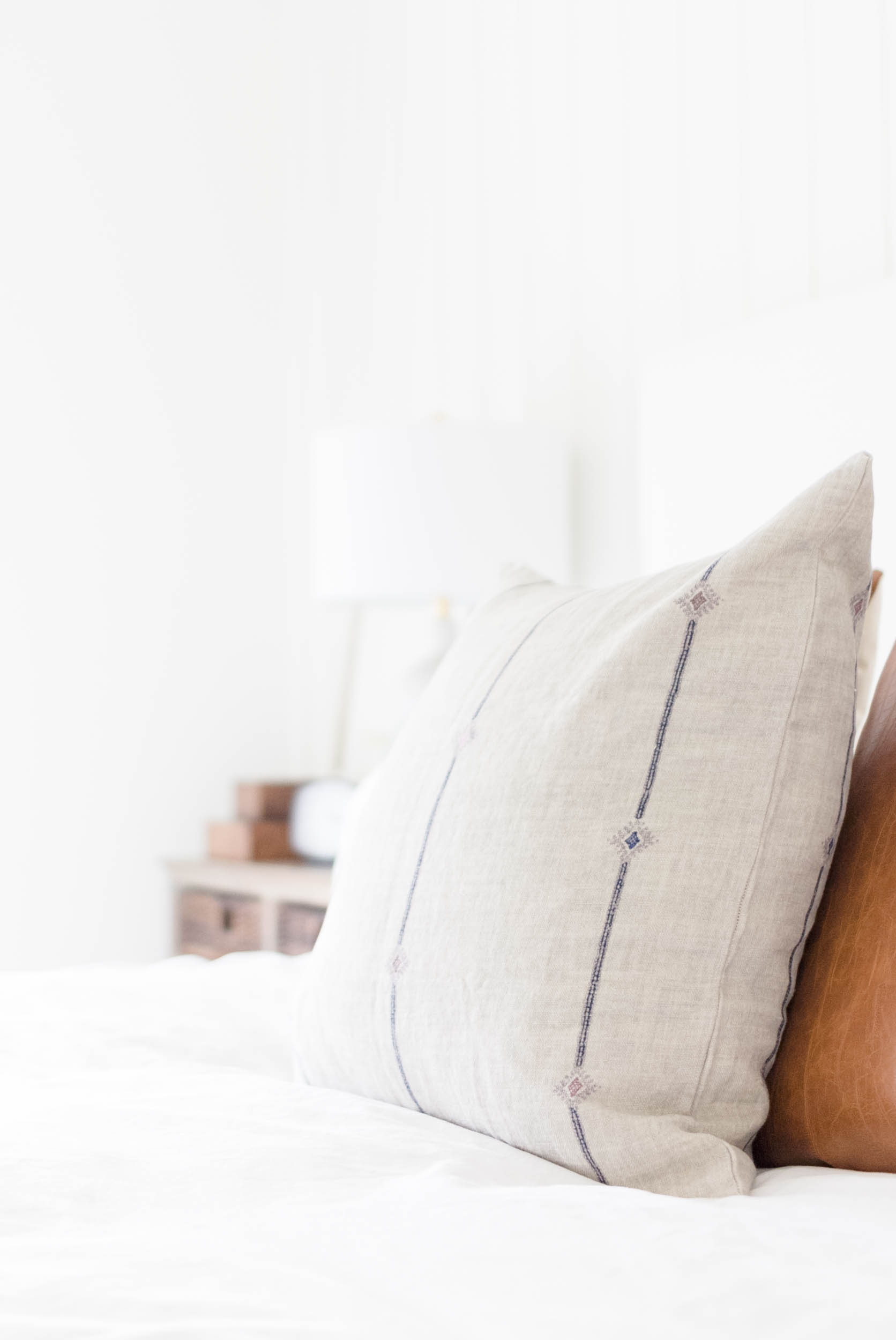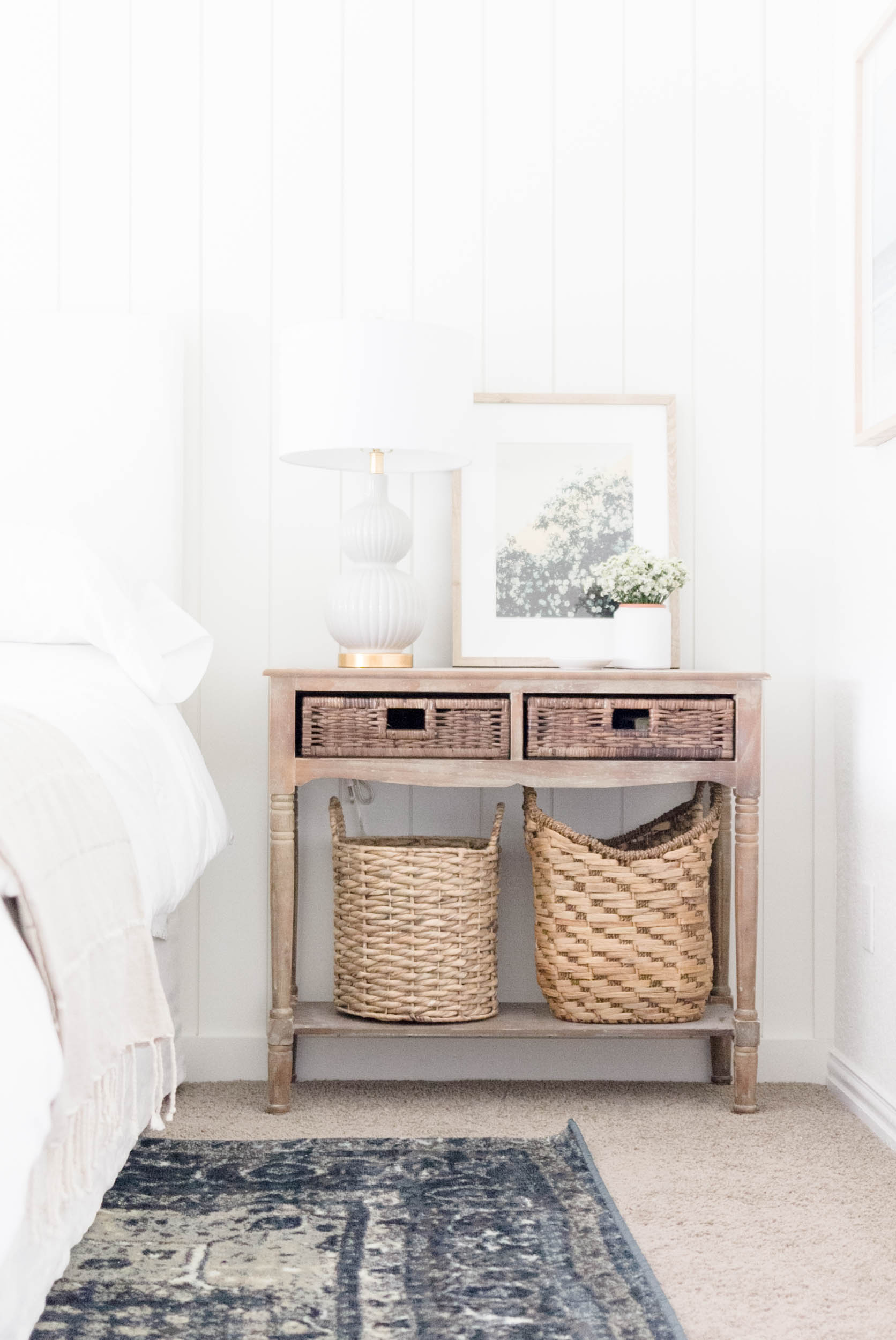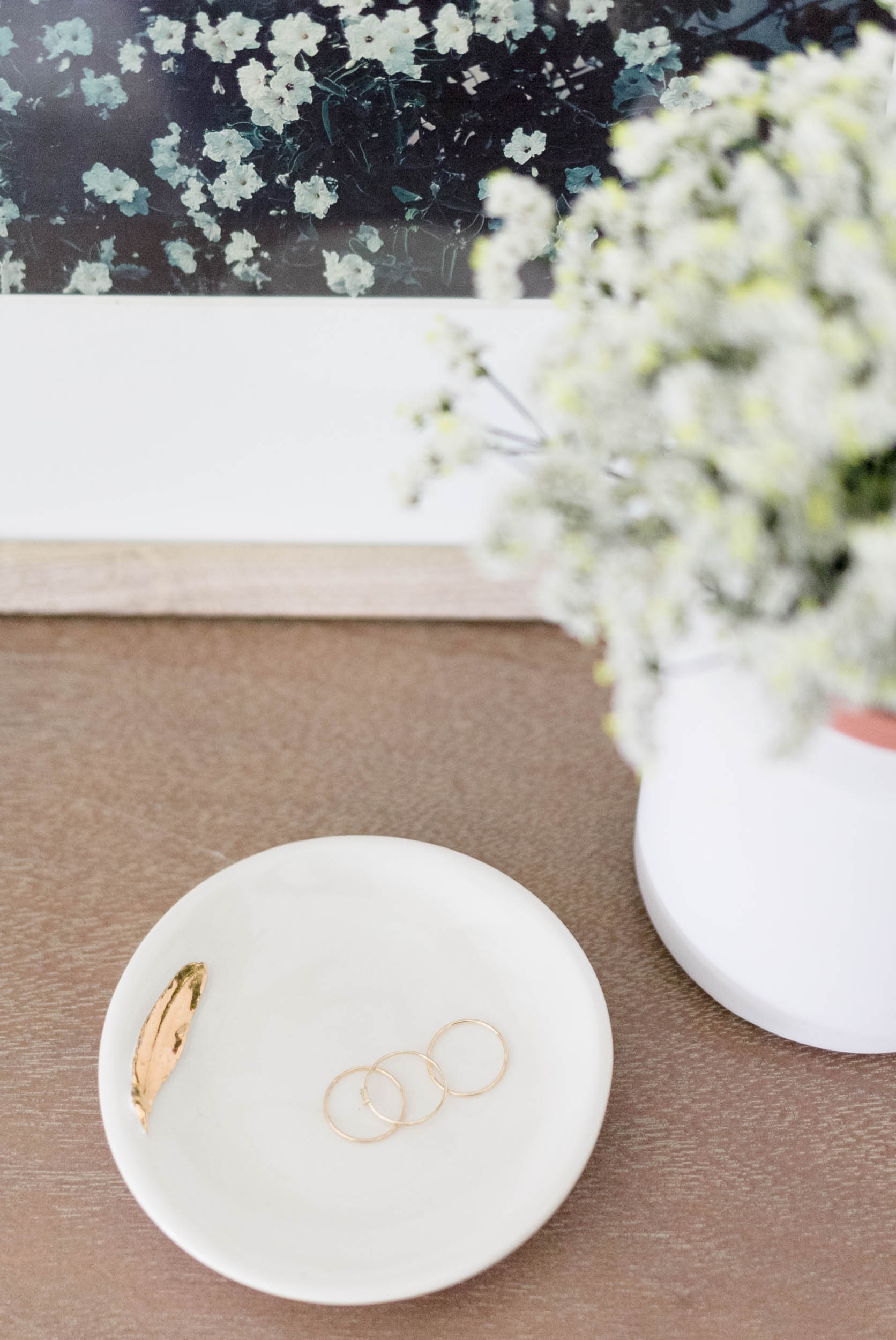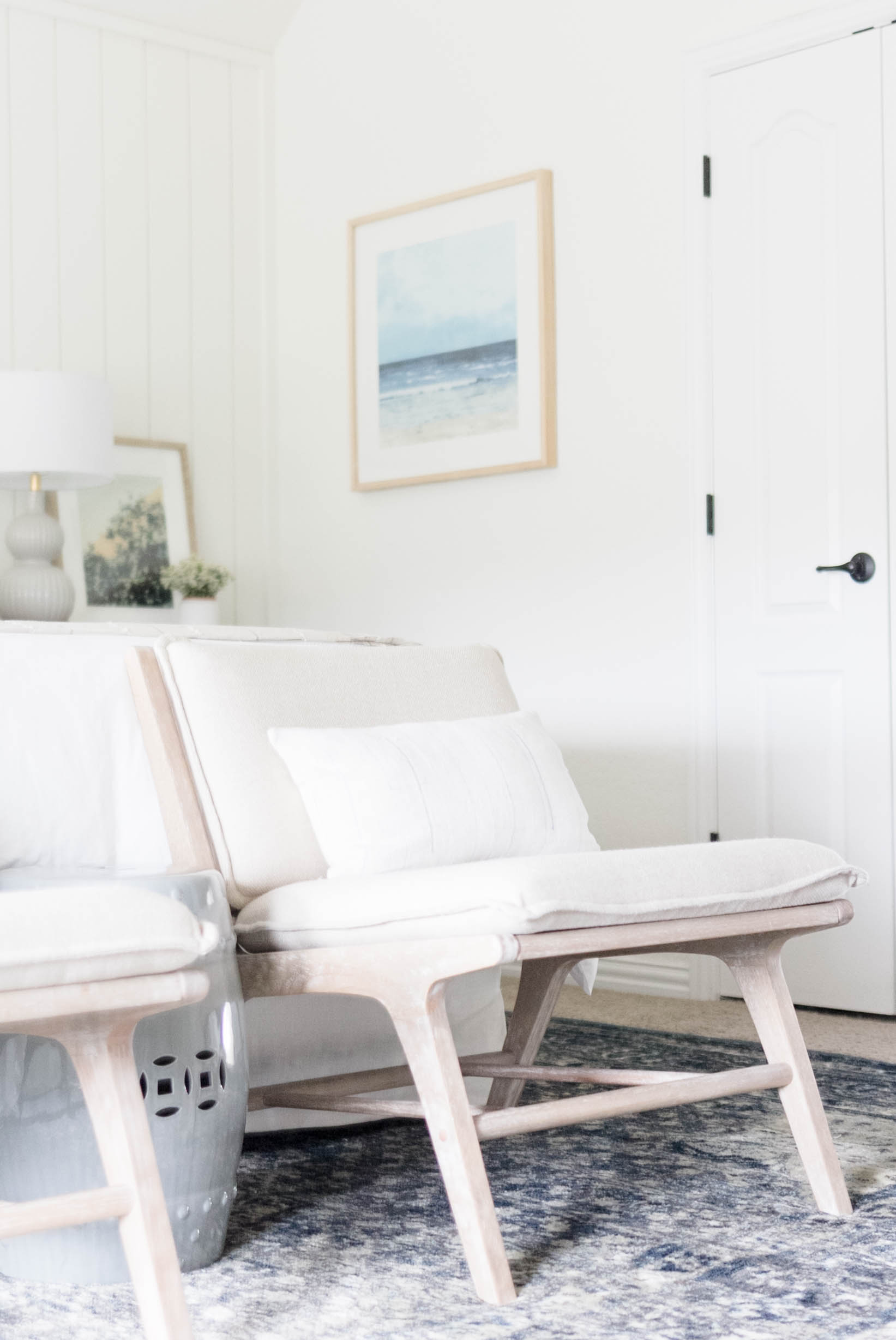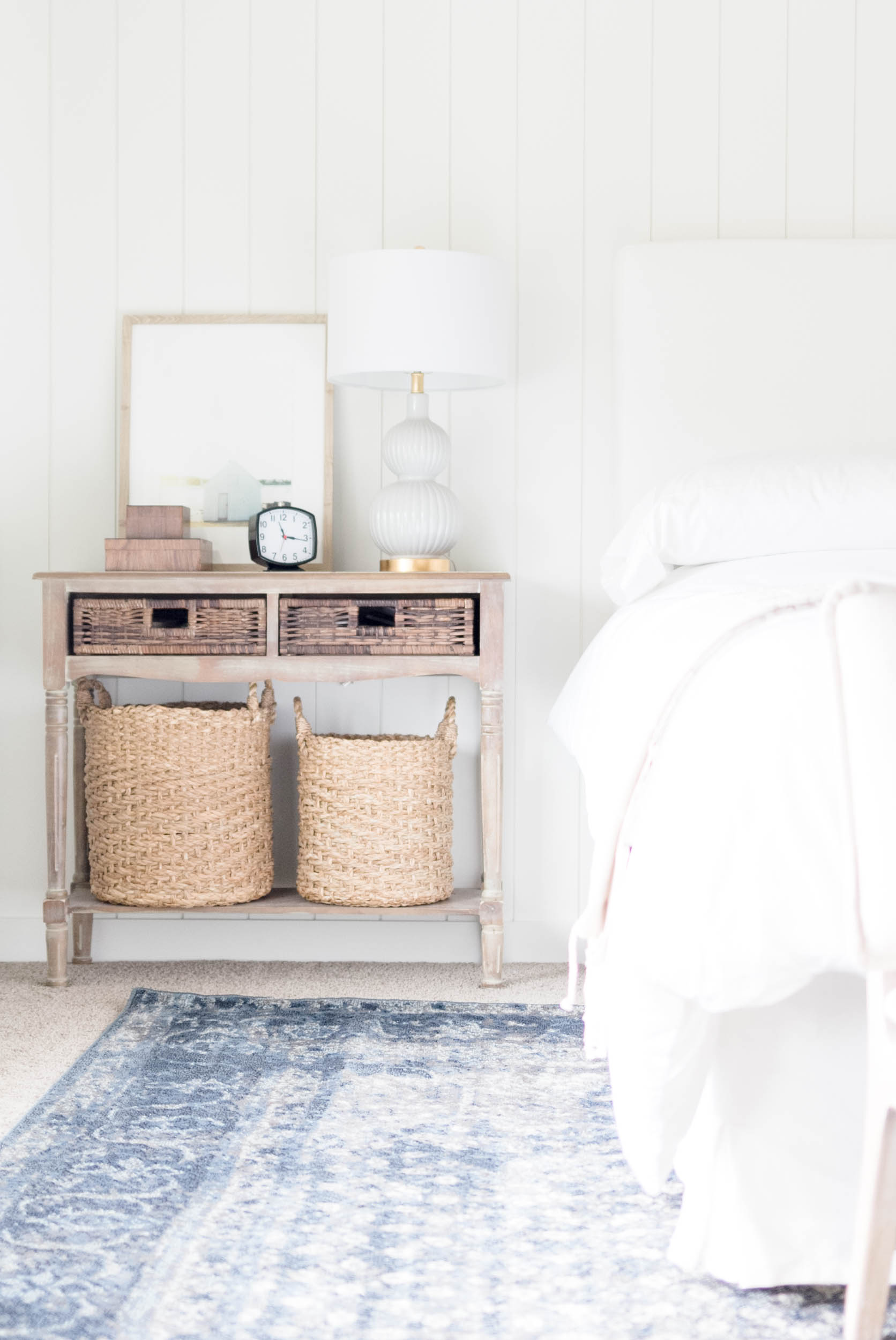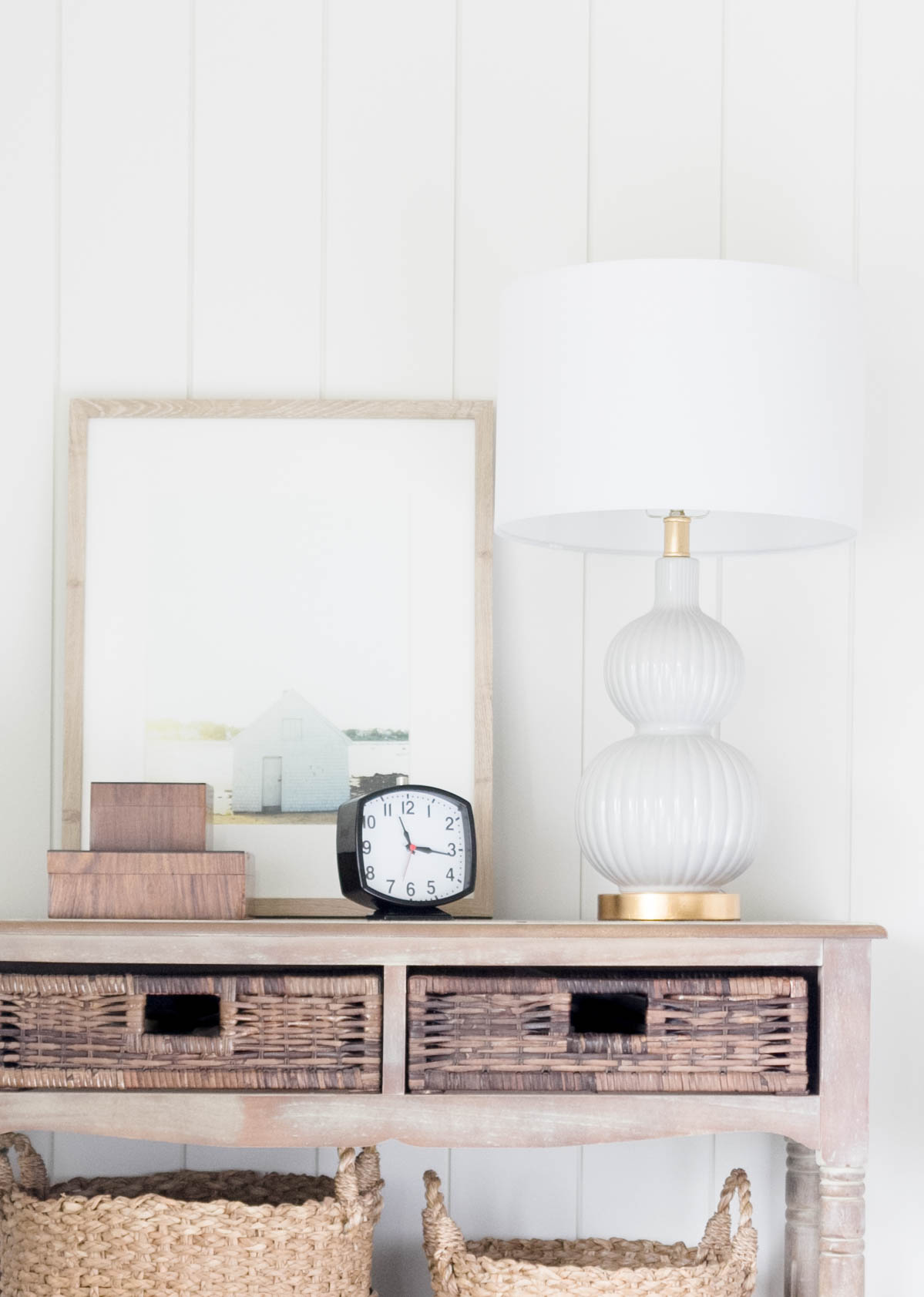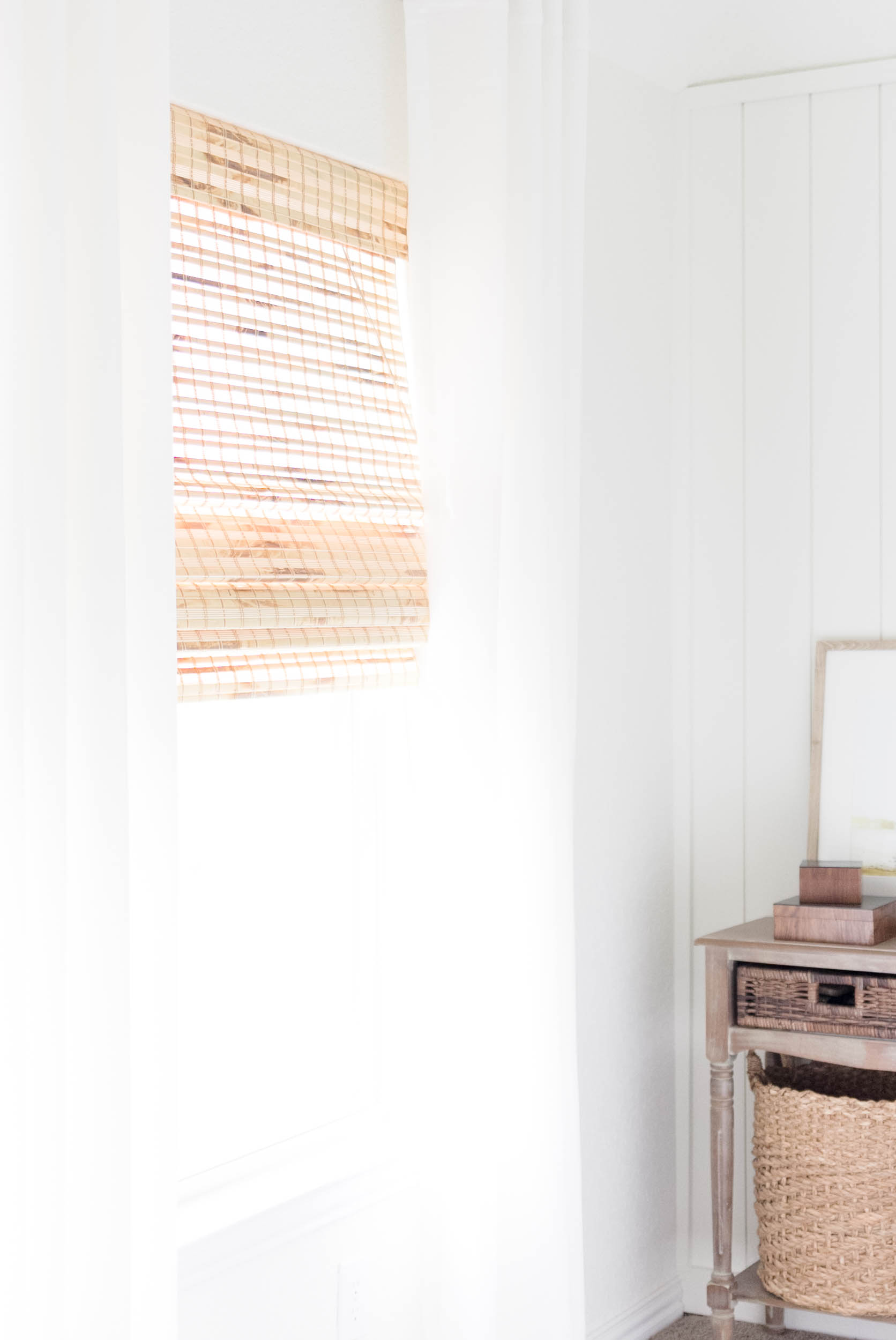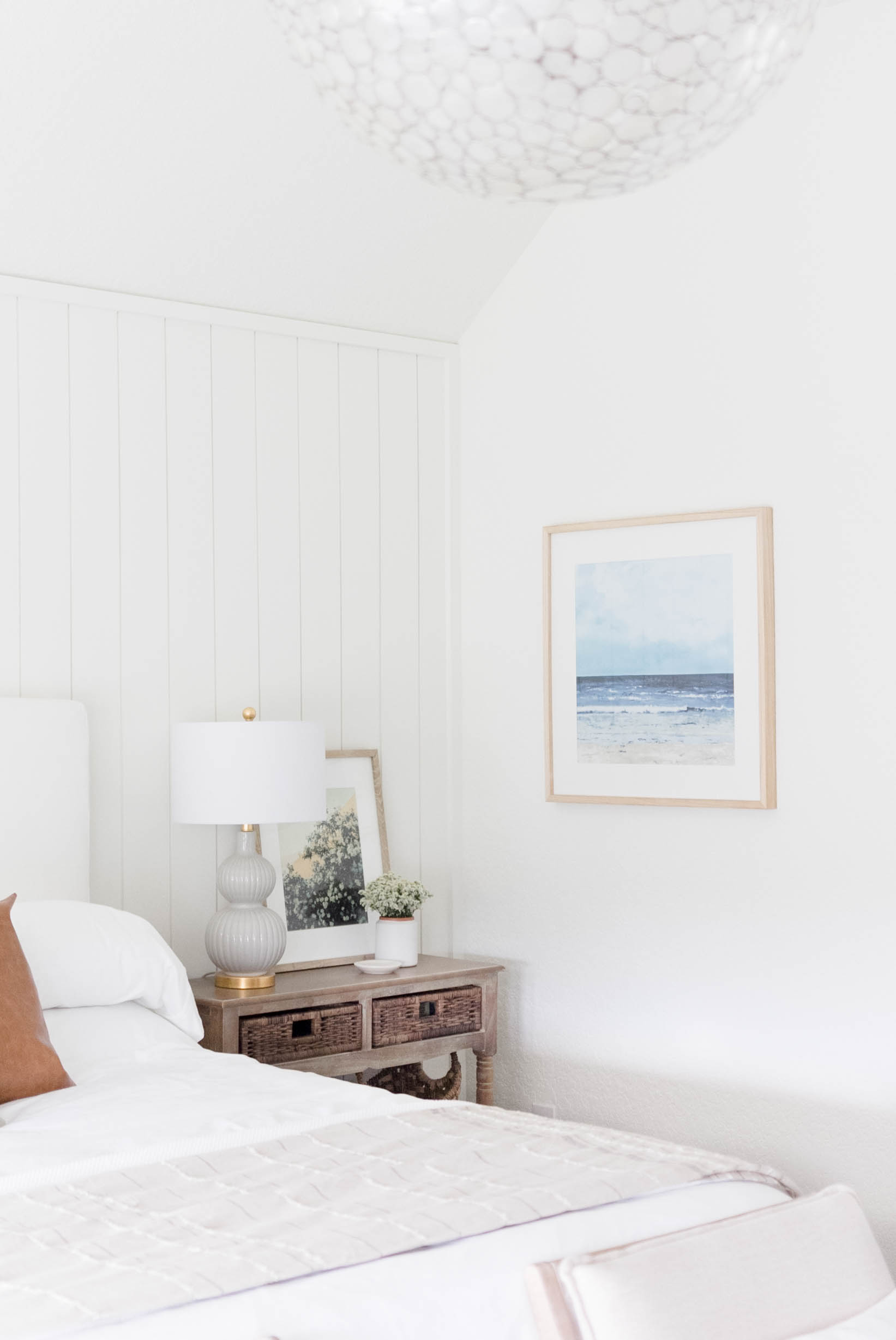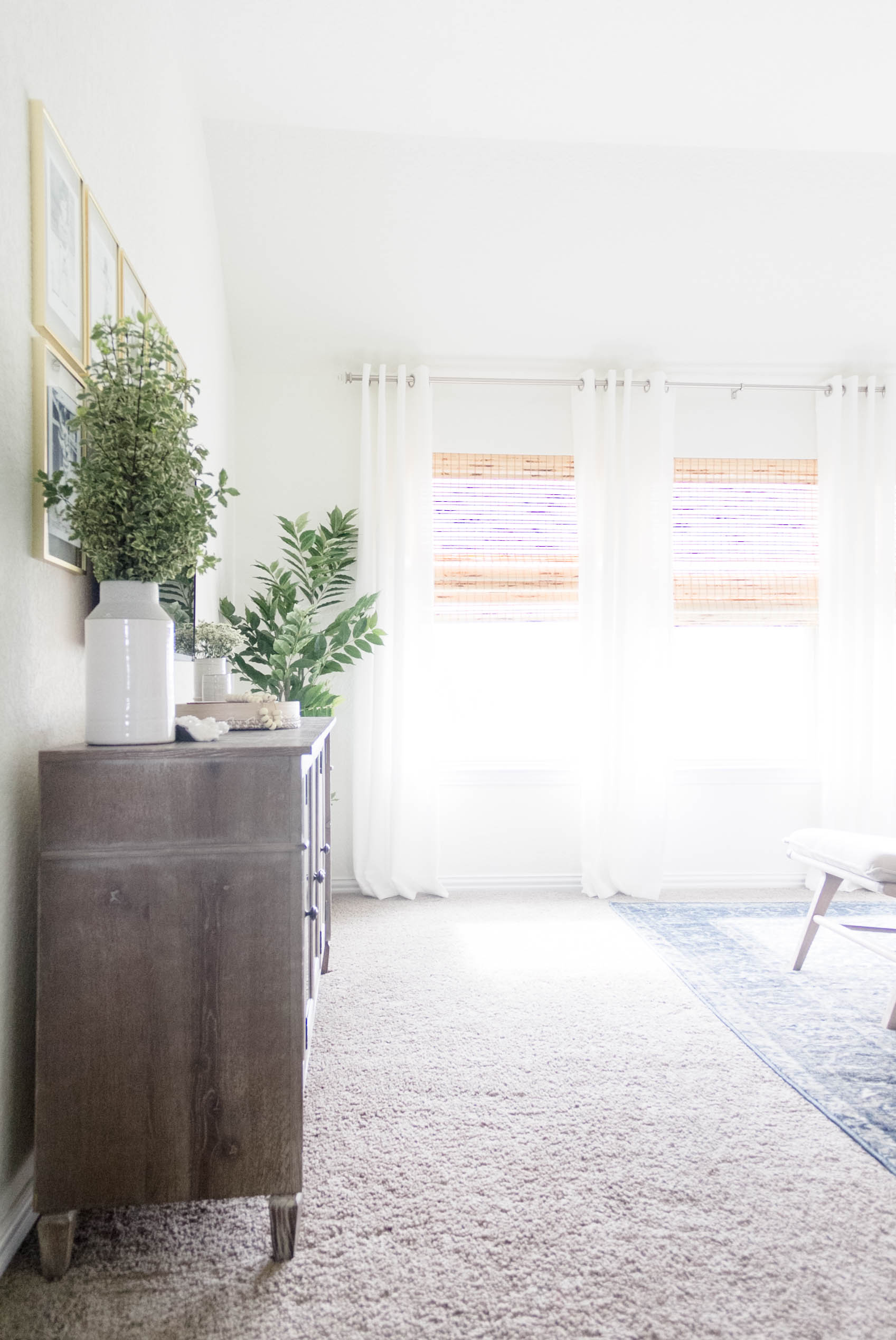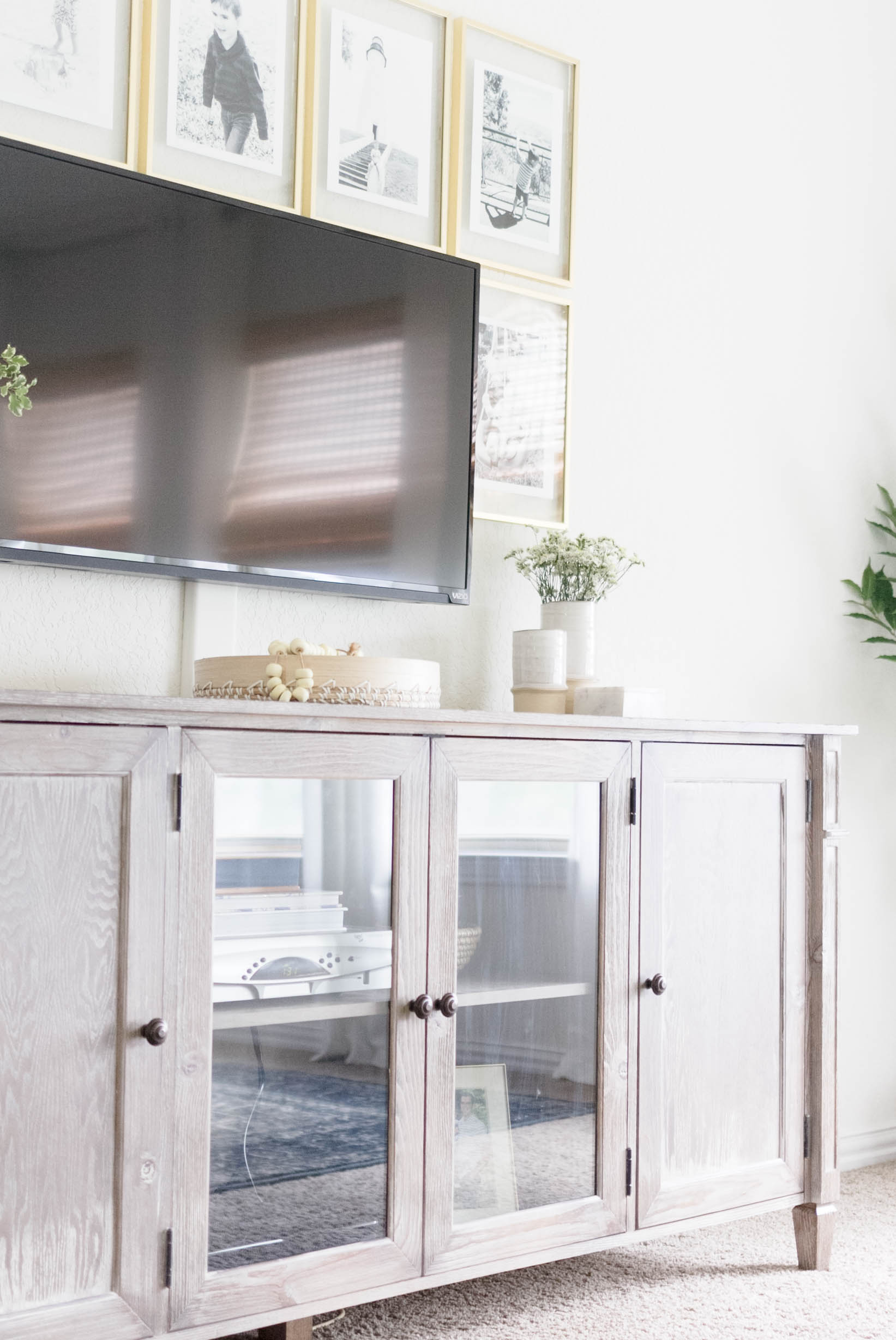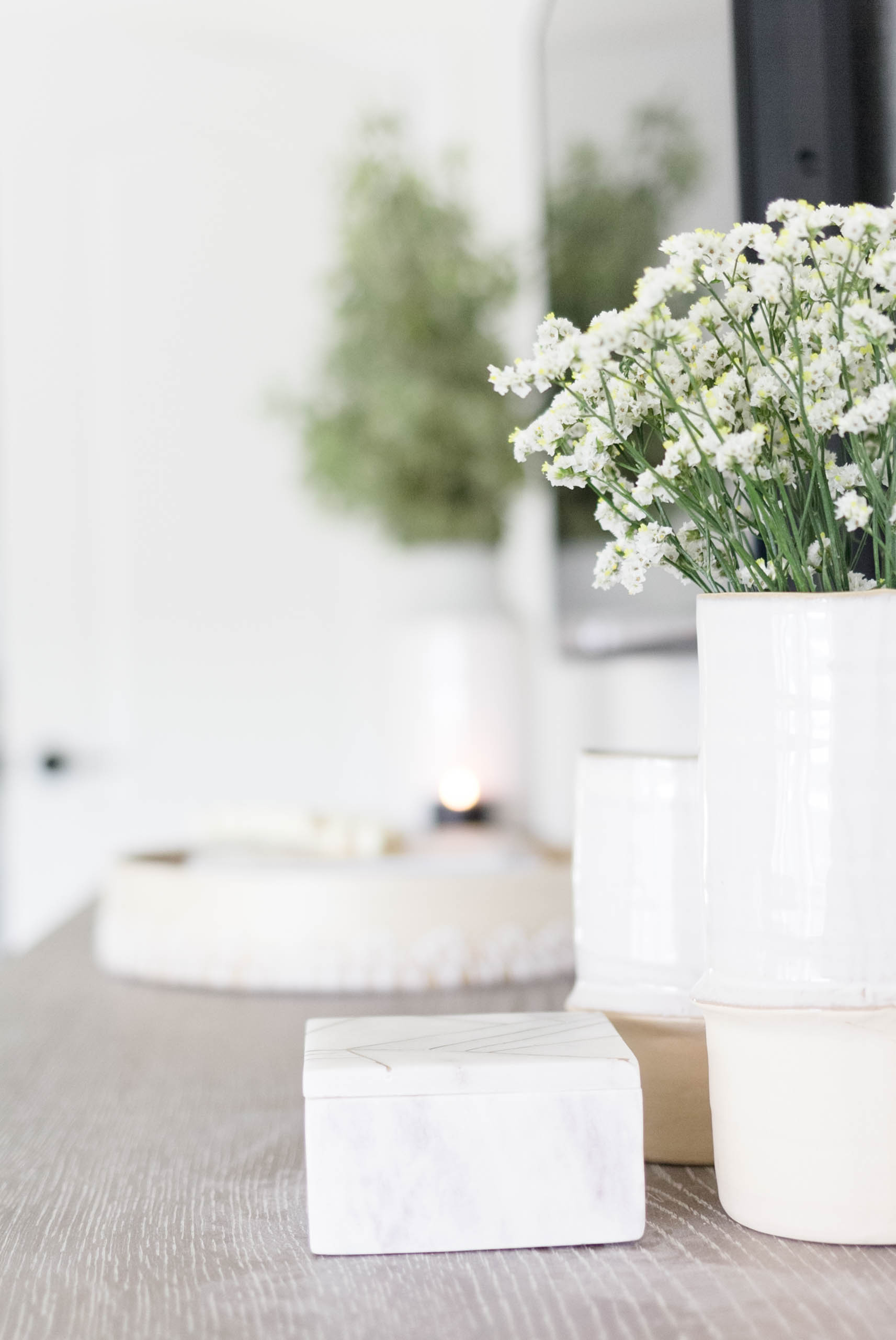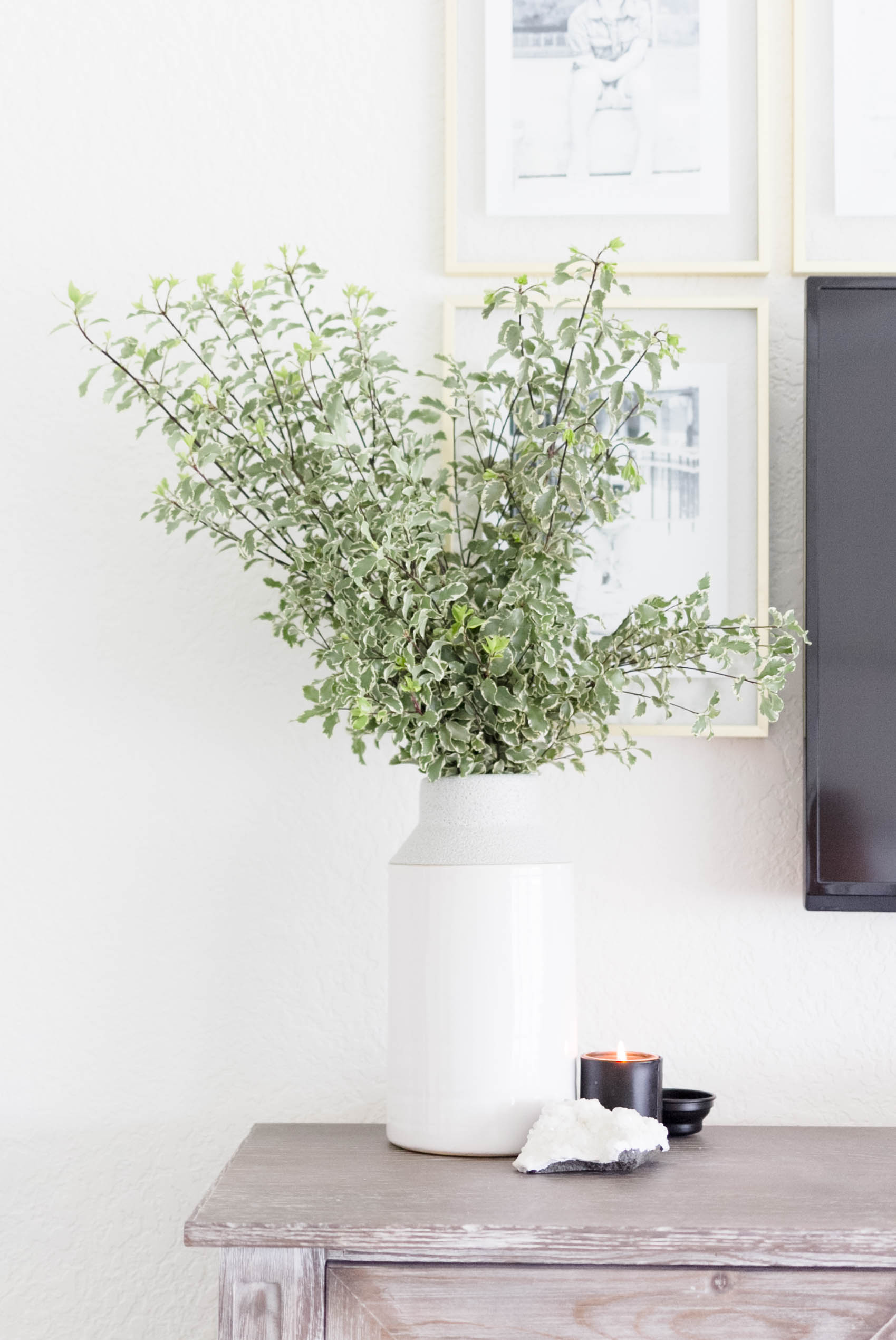 So that's one more space checked off the list of things to do around the house, and now we're on to the next project!  Be sure to stick around for a couple more reveals and holiday tours of our home, soon.  Also, I'll be back for the spring One Room Challenge, and hopefully this time it'll be an even bigger makeover to a space that I've been dreaming about since moving into this house!  It'll depend on what's going on in our lives at the time, and of course the budget, because I don't want to compromise on my design.  We still have plenty of places to share so whatever it ends up being, I hope you'll either stick around to see, or make your way back to us during the challenge.  Thank you for following along, and for the encouragements!  At times, I felt like it was a lost cause with me being out of the game for most of it, but y'all kept me going.  Thanks to Linda of Calling it Home, and House Beautiful for hosting this challenge and keeping my decor wheels turning, season after season.  Be sure to head to Calling it Home to see the featured designer's spaces revealed, as well as all of the linked up participants spaces.  I already know there are some amazing spaces being shared!
Until next time, friends!
-Iris
Source List: (Affiliate links may be included.)  

Slipcovered Bed-Restoration Hardware
Media Cabinet-HomeGoods
Large Art-HomeGoods
Small Art Prints-Jenny's Print Shop
Wooden and Gold Frames-Target
Pillows-McGee & Co., Etsy (IntlThreadsCo)
Lamps-HomeGoods-Similar here. 
Baskets-HomeGoods
Stool-HomeGoods
Curtains-HomeGoods
Bedding: Pillowcases-Target, Comforter-HomeGoods
Decor-HomeGoods, West Elm