Hey y'all!  I'm going to say, I am SO thankful for the extra week in this challenge.  We need it!  I can see all the pieces coming together very soon, but we still have some manual labor to complete first.  Scroll down to see what we were up to over the weekend.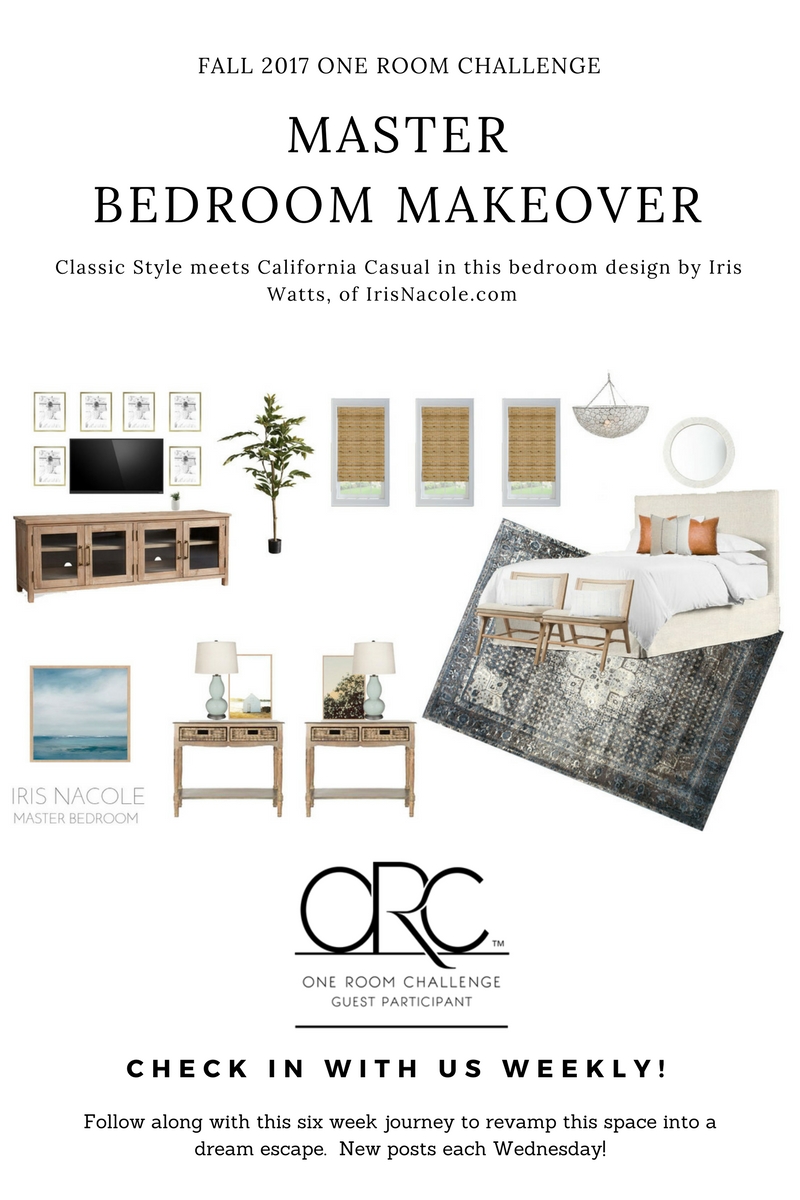 My husband painted the walls, while I sat, because of my silly back.  He did a really great job, and even though we have a strip down the middle of the room that still needs to be painted, I think we're going to pull it off!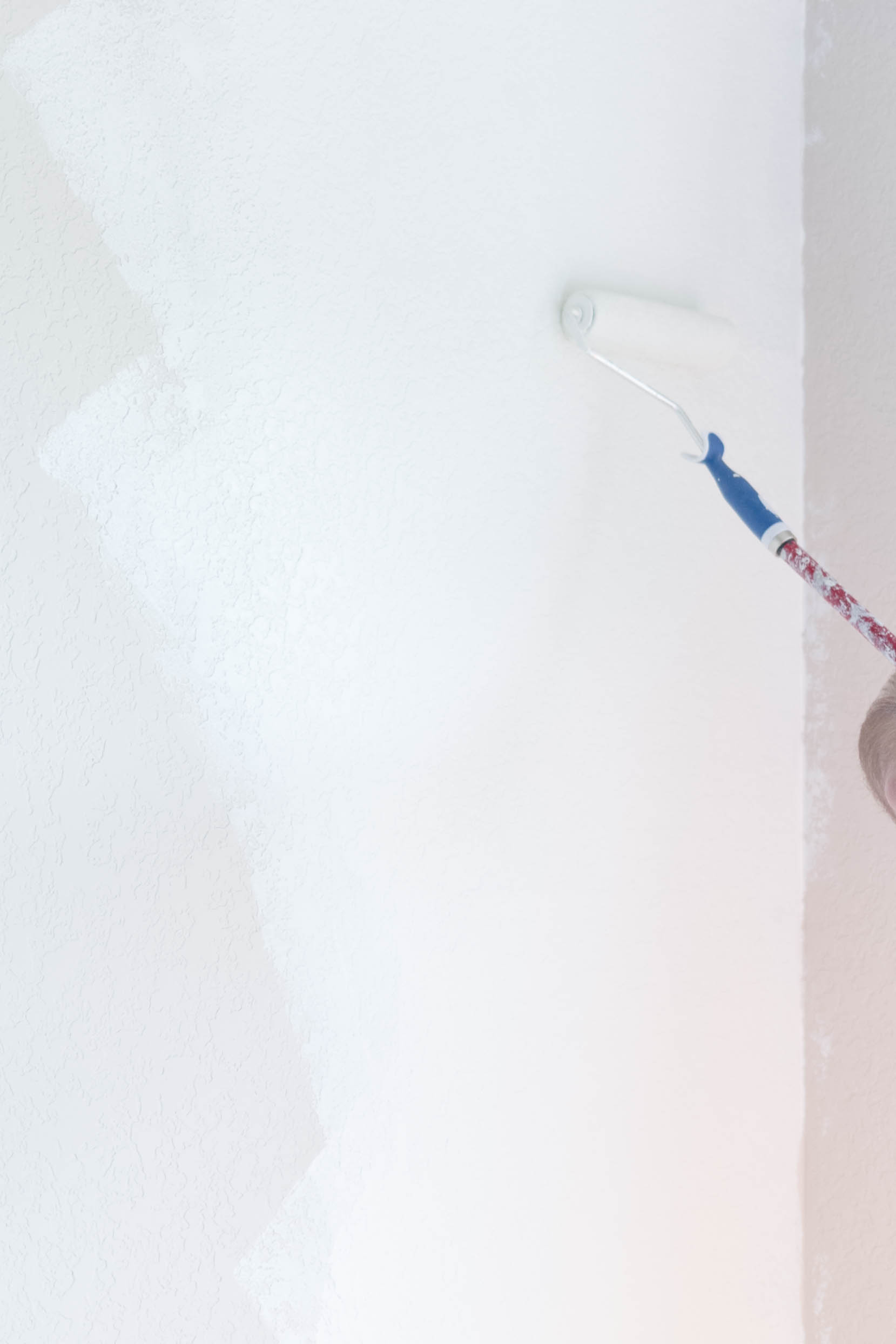 Because I couldn't keep myself out of the game, I got up after all the shiplap was installed and filled all of the nail holes.  I'm glad to say that after we painted it, you can't see many of the holes!  We had a few spaces that needed to be sanded down, but due to distractions we forgot.  We will go back and take care of that this next weekend.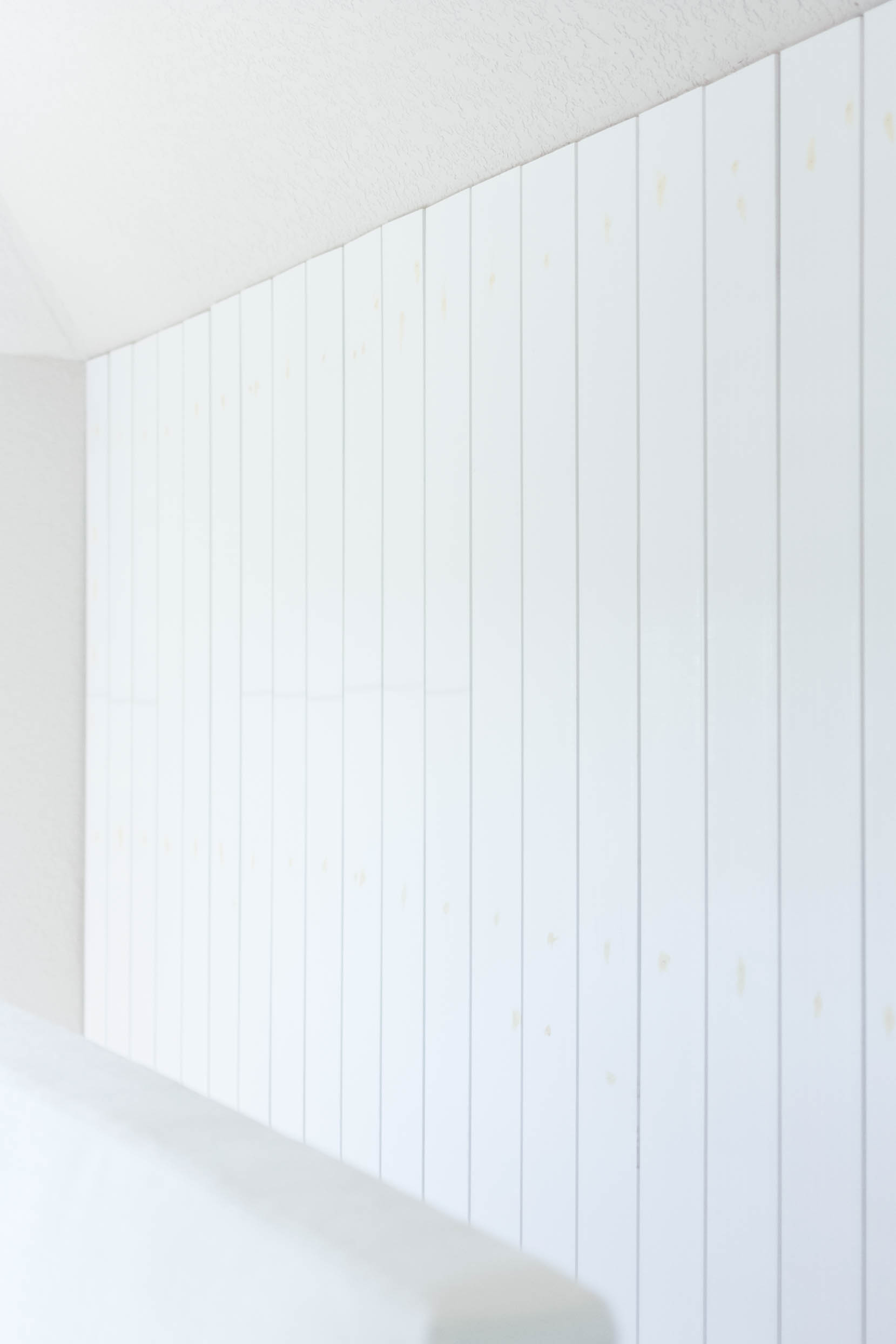 I also decided that there was no option but to add new baseboards and trim to this area.  Whoever did the drywall in this house seriously sucked at their job.  We never noticed just how far the line floated down until we were cutting the wood to install.  You should see the far wall, where the last board meets it!  Oh my goodness, that's going to take some creative work to make it look right.
So that's where we are at right now.  Tune in to the blog next week to see the space in all its glory.  We still need to pick up photographs, blinds, and hang the TV onto the wall.  Once that's all done, all that is left is styling the space.  We can do it!
Until then!
-Iris