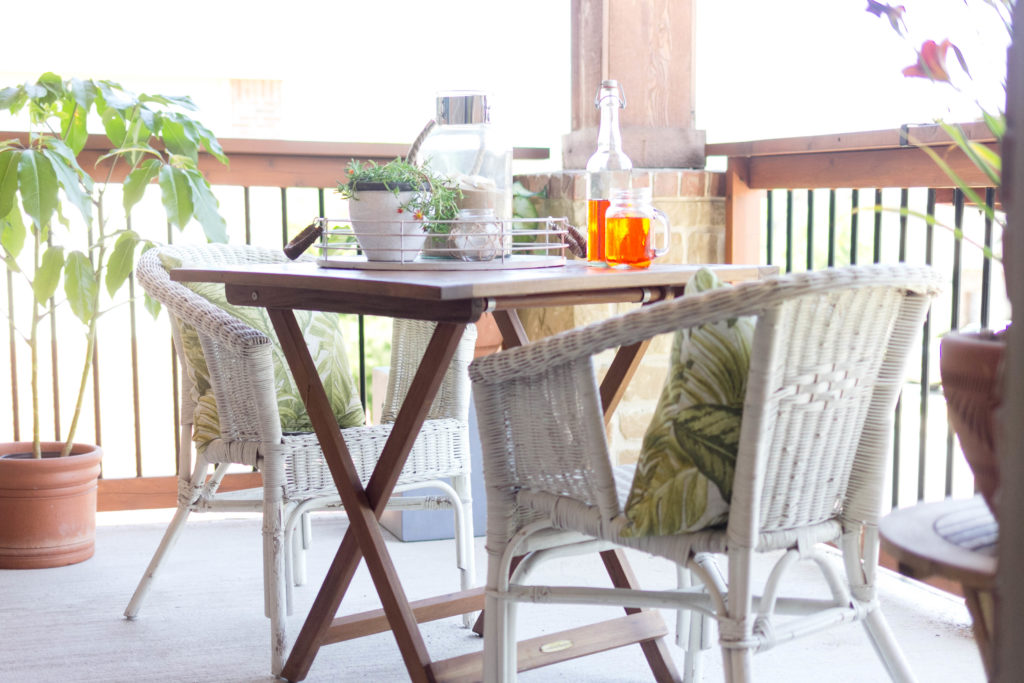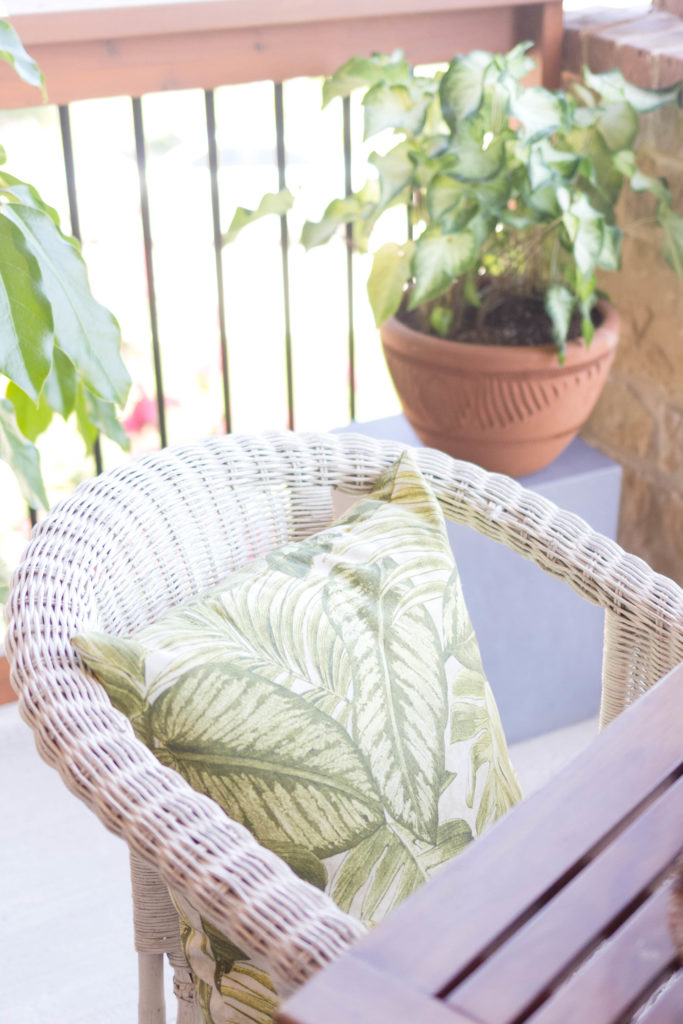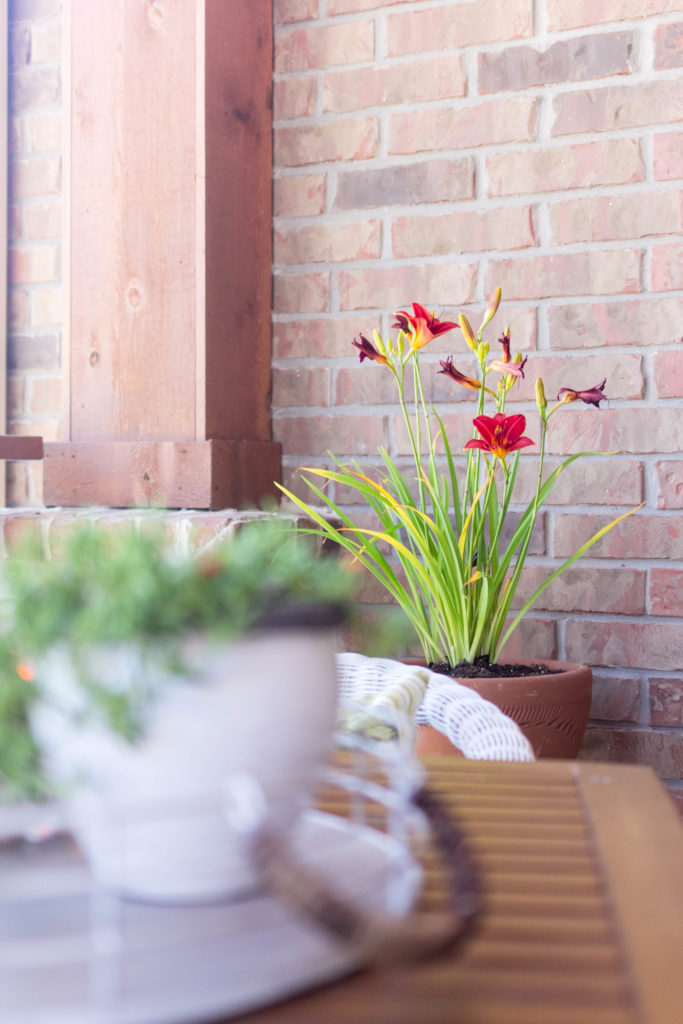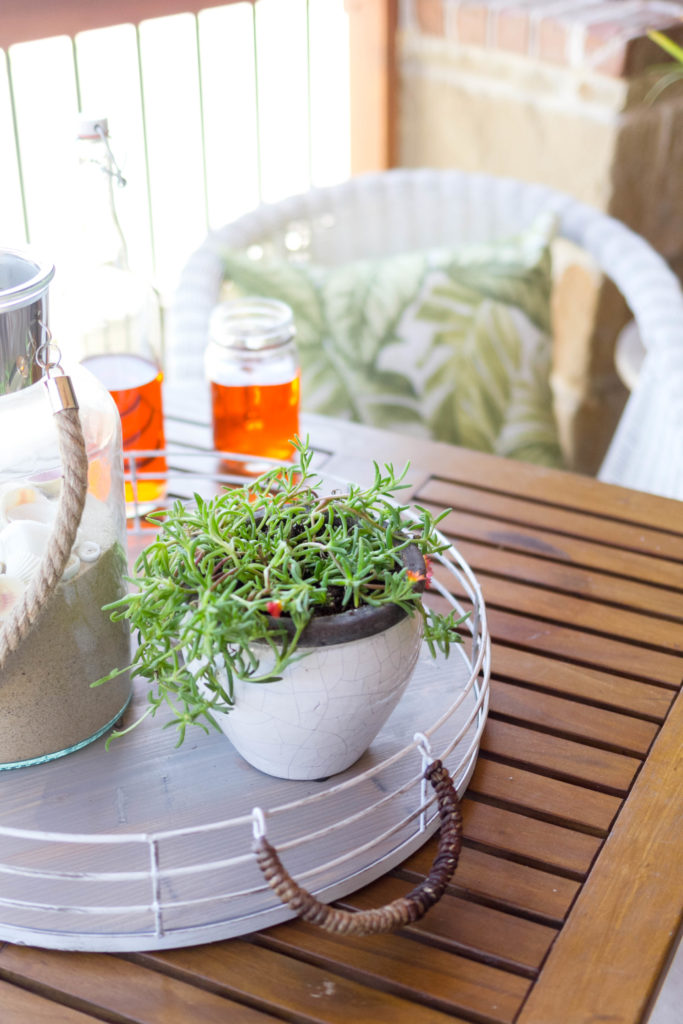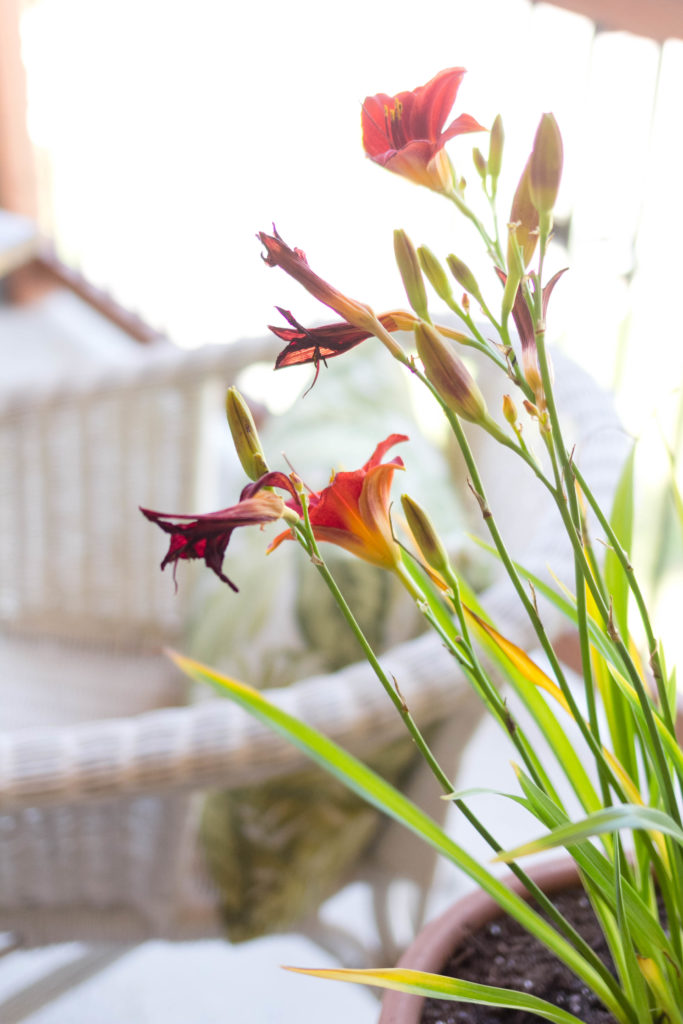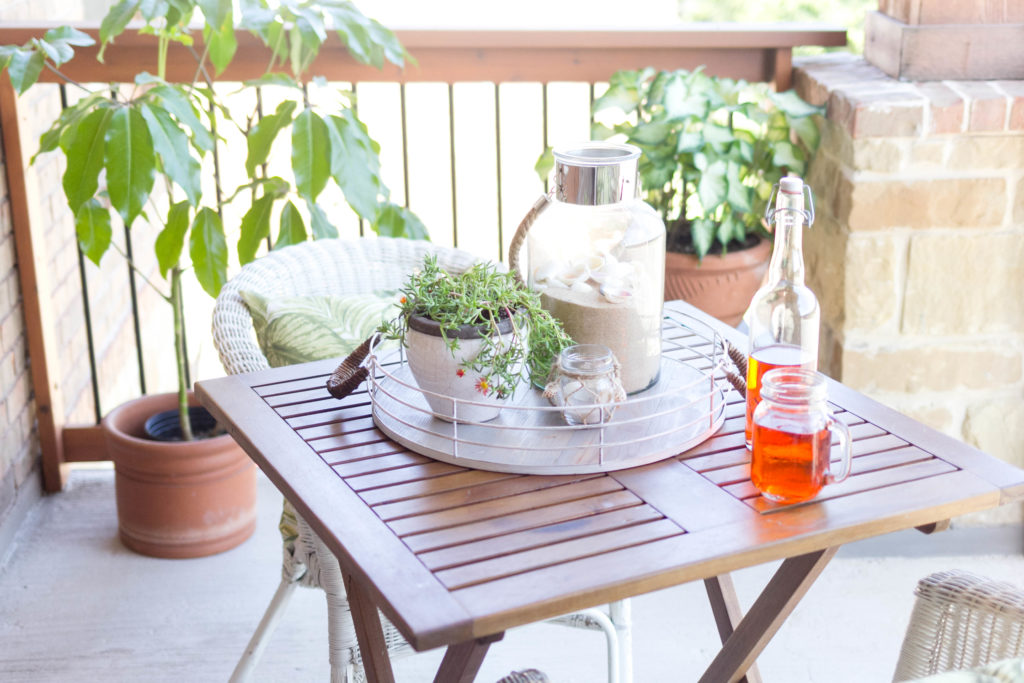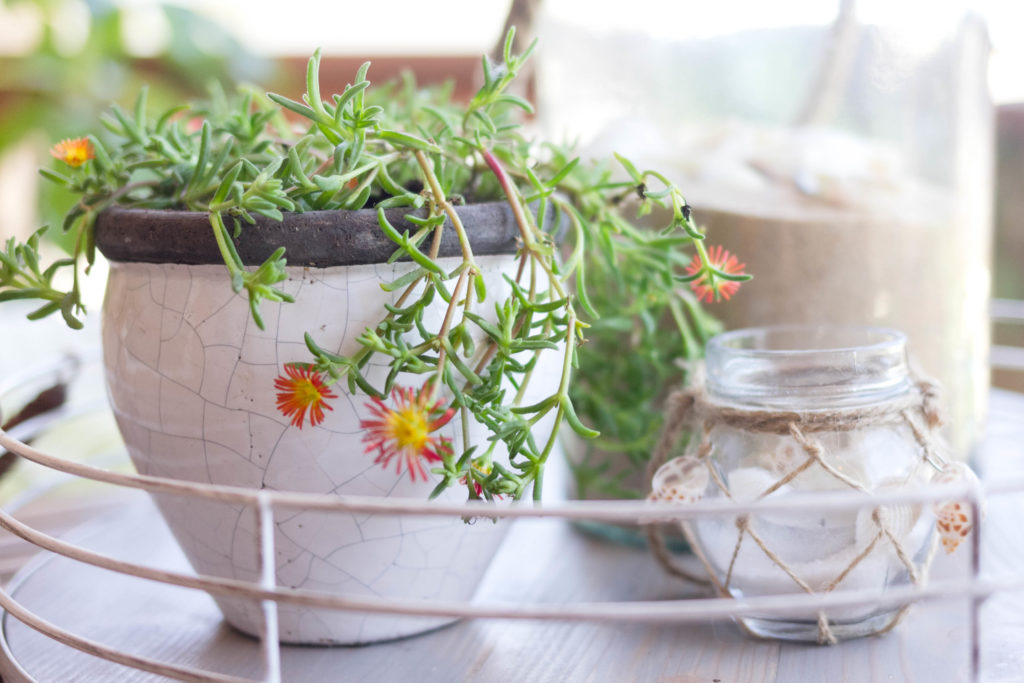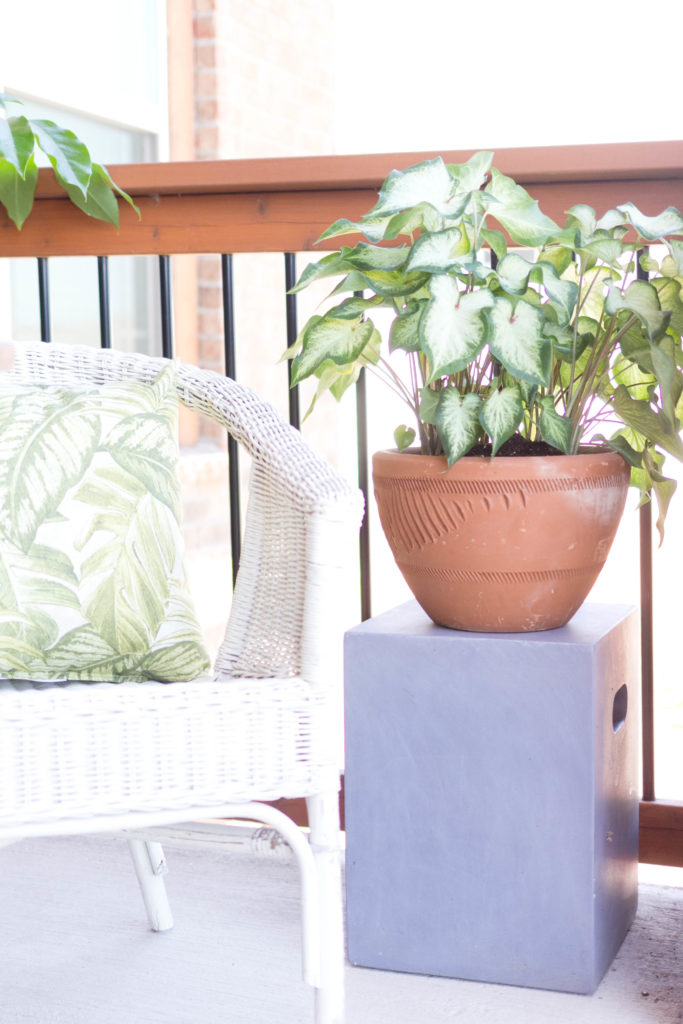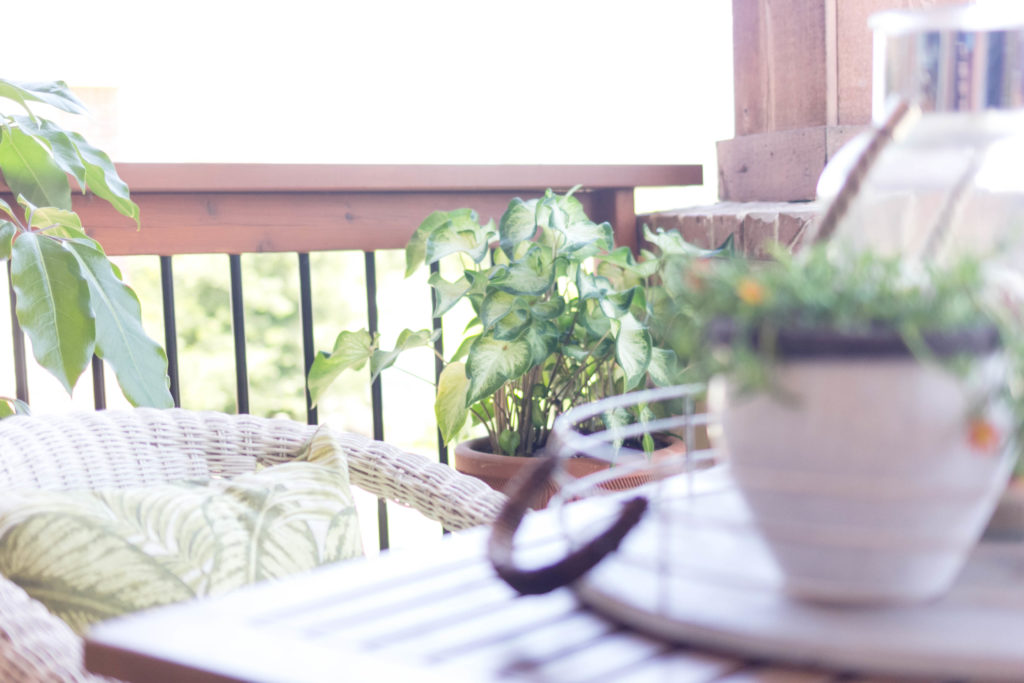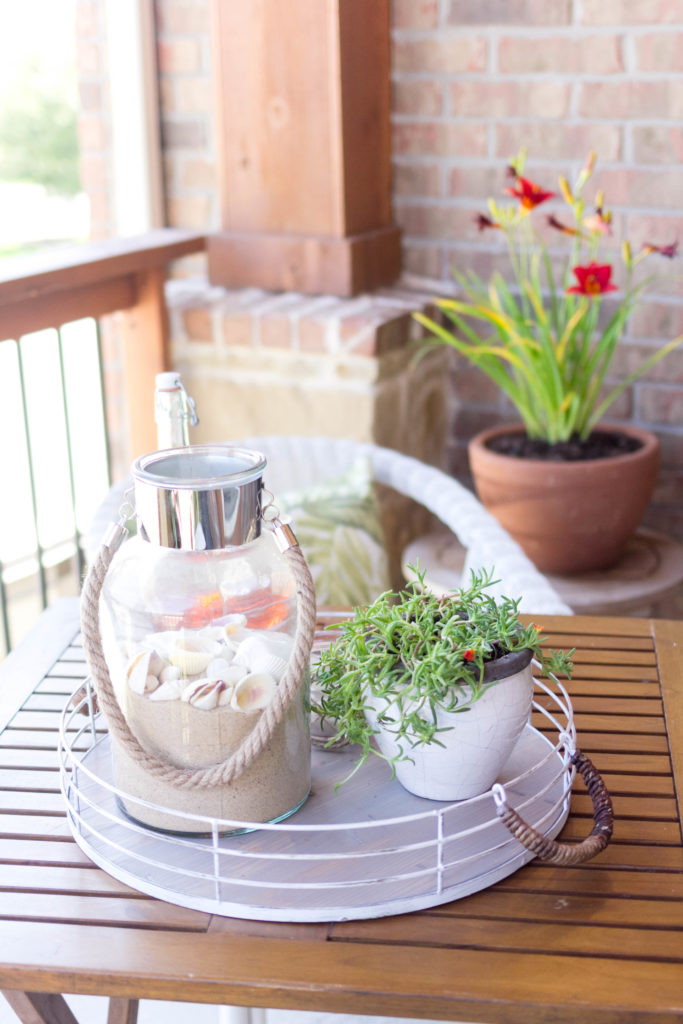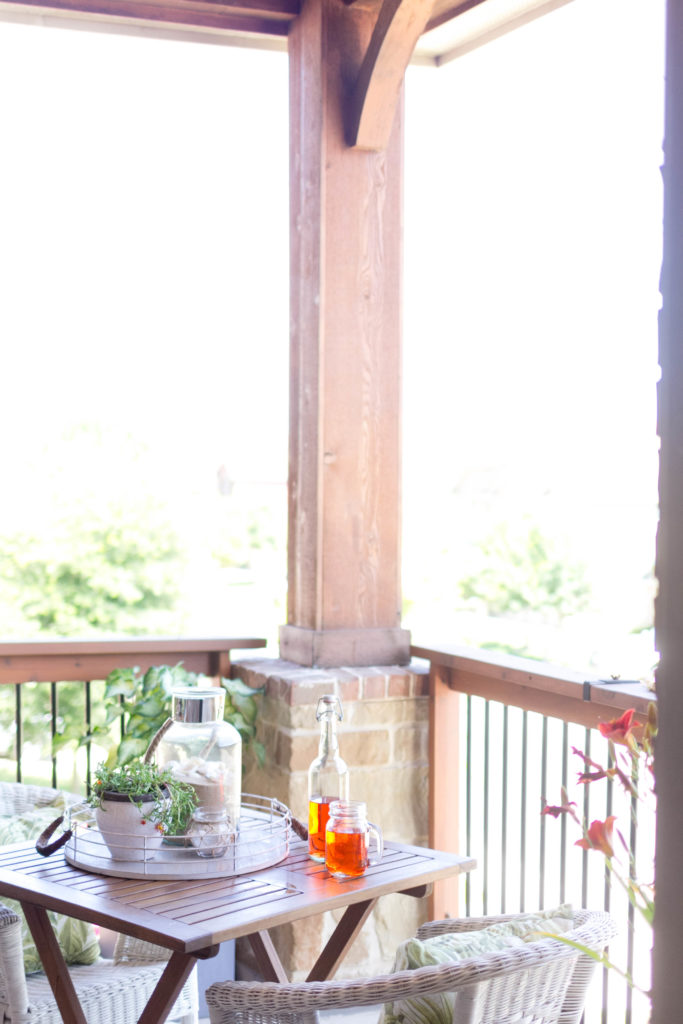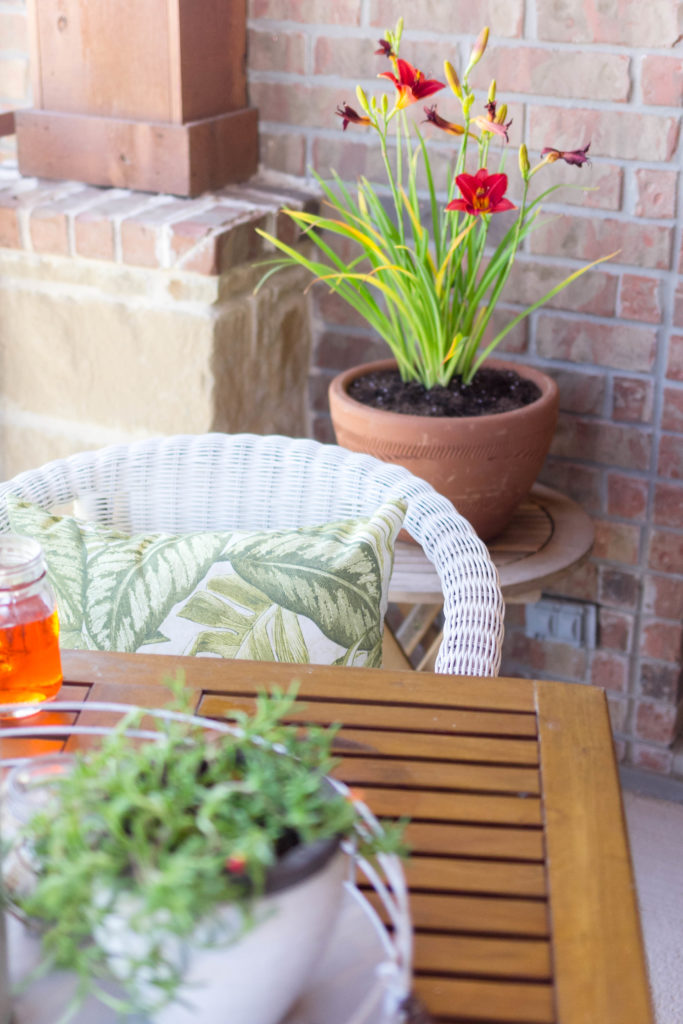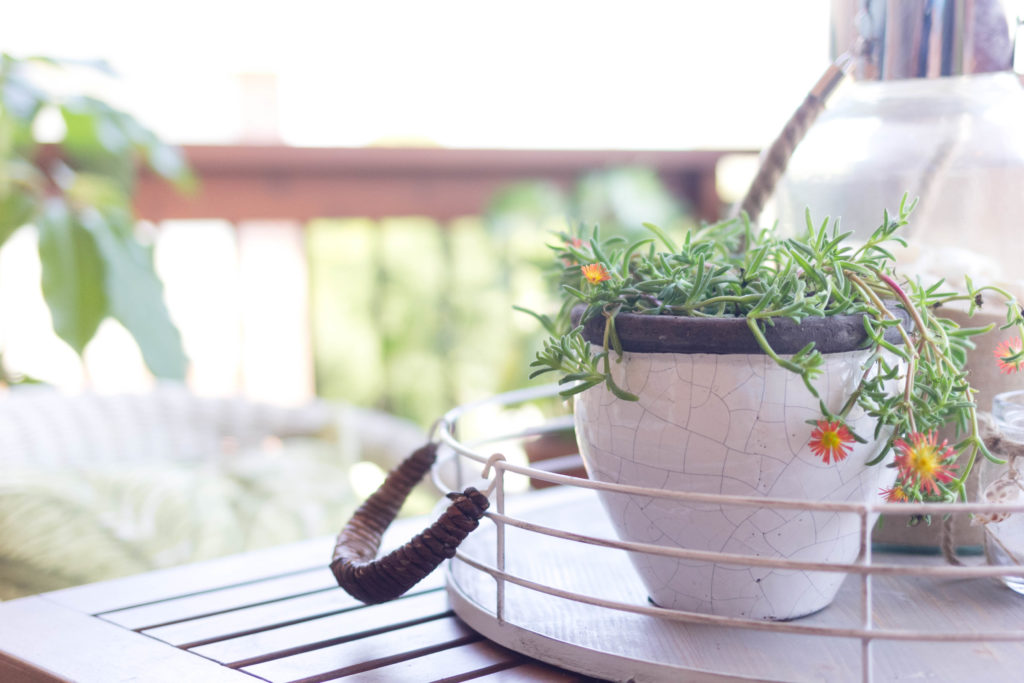 This post contains affiliate links.  If you were to make a purchase based on my link/suggestion, IrisNacole.com will receive compensation.  All opinions are my own, and as always, I share only my most favorite things with y'all.  Thank you for supporting IrisNacole.com! 
Get the Look!

Hi friends!  I'm sharing our balcony makeover today as part of the Garden Tour I'm participating in this week.  My balcony needed a bit of sprucing up, since we rarely use it and haven't put much effort into making it a place that we'd want to be.  It's part of the front elevation on our home, so our neighbors get a good view of it from the street as they walk/drive by each day.  I feel bad that it has been such a bland space to look at all these years, but no more!  Today it's a tropical oasis for my family to enjoy and hopefully my neighbors too.
Using many of my existing outdoor pieces I created a small sitting area surrounded by tropical plants, and summery decor pieces.  I have to say, I'm surprised that it came together so easily and so nicely too!  I was thinking of pouring a bit of money into the space, but I couldn't really come up with a clear idea of what to do with it other than to just update the existing layout, which obviously wasn't working for us.  I ended up scratching that idea and started designing the space based on the outdoor furniture pieces we already owned but weren't currently using.
A small folding table surrounded by two white wicker chairs with tropical pillows for added comfort, create a nice setup for my family to enjoy during the cooler hours of these summer days.  Surrounded by tropical plants the space takes on a tropical ambiance which I had hoped for.  Being as I had no real plan when I started, this space came together with much less effort that I had ever thought!  Now when I wake up in the morning and look out to this space I'm no longer greeted with a rundown, boring and undesirable view, but rather with an invigorating, and inviting space that calls to me like a siren.  I just know we will be enjoying this balcony space even more now!  I hope y'all like it!
Now I'd like to invite you to view the rest of the outdoor spaces being shared for the Garden Tour.  Enjoy!
-Iris

Summer Garden Tour & Outdoor Spaces Blog Hop
Monday
Tuesday
Wednesday
Thursday
Friday
Follow Along with all the garden tours by following #gardentourbloghop