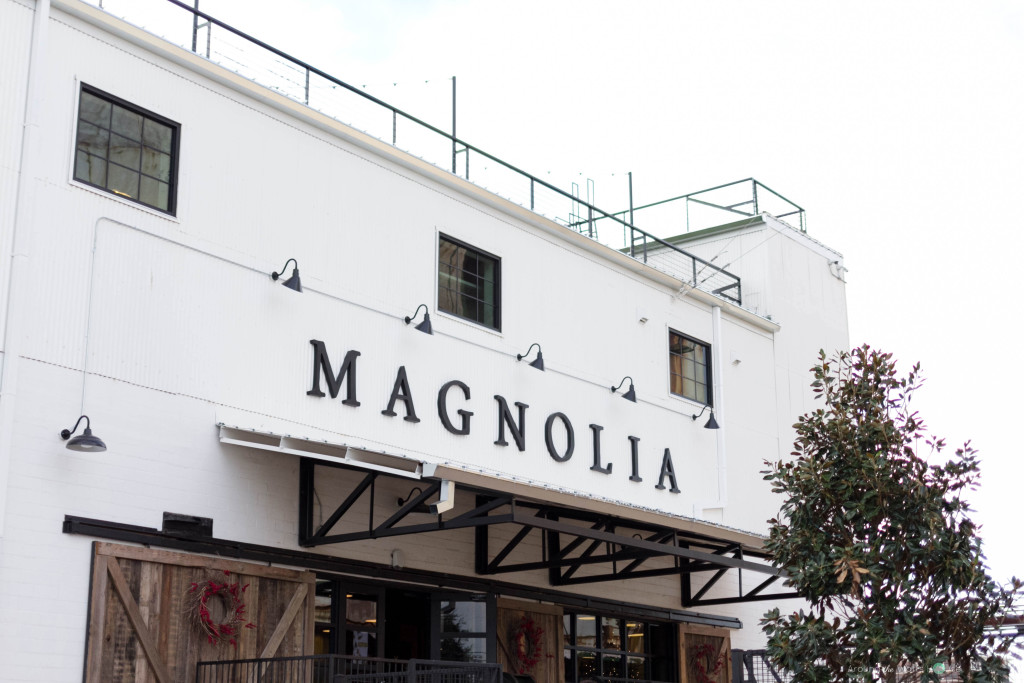 I was sitting in the car, after four days of driving across the country to take care of some family business.  We were on our way back home, and I was tired, but this little buzz of excitement was taking over.  After all I was headed to visit Chip and Joanna Gains' Magnolia Market at the Silos!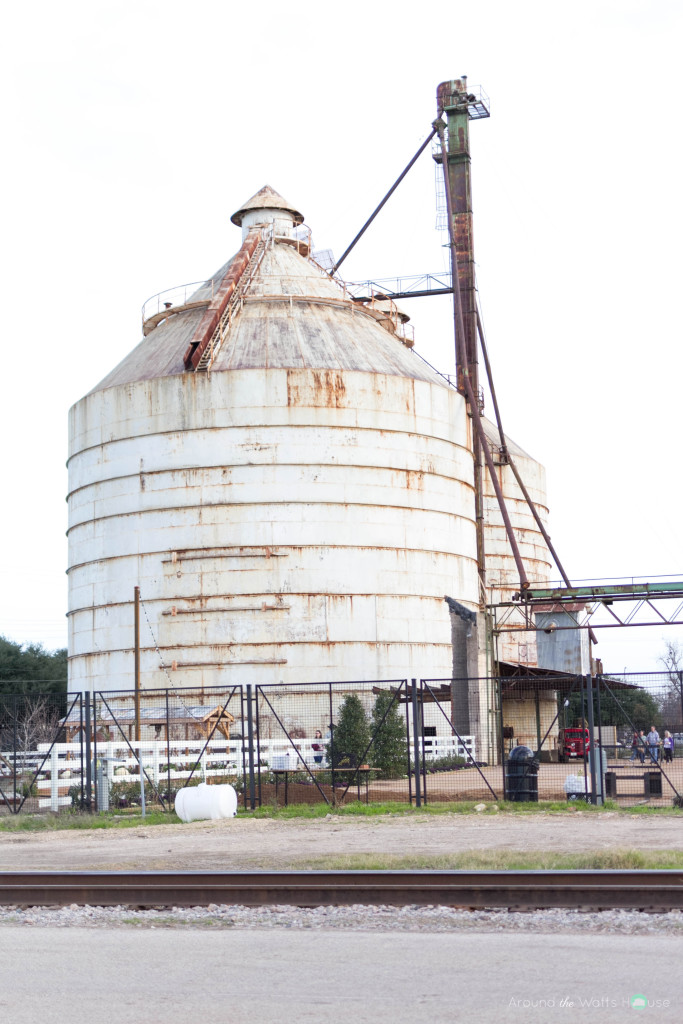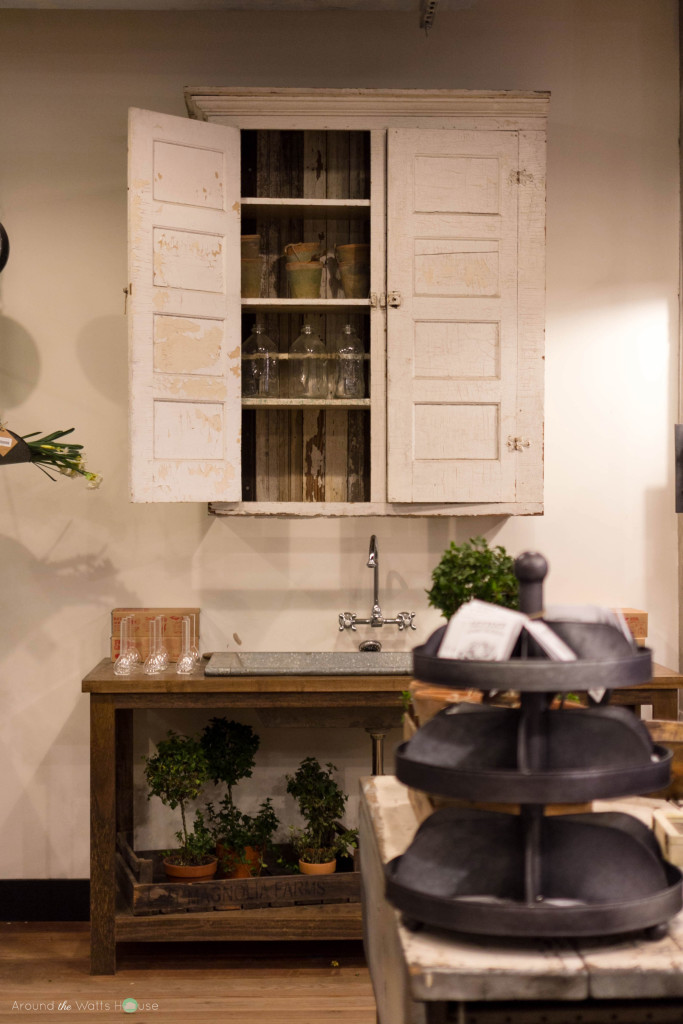 After what seemed to be the most physically and emotionally exhausting trip of my life, I welcomed this little buzz of excitement, and with each mile marker we passed the excitement grew.  By the time we pulled into the gravel parking lot I was about to bust out of my seat and run into the place.  Haha!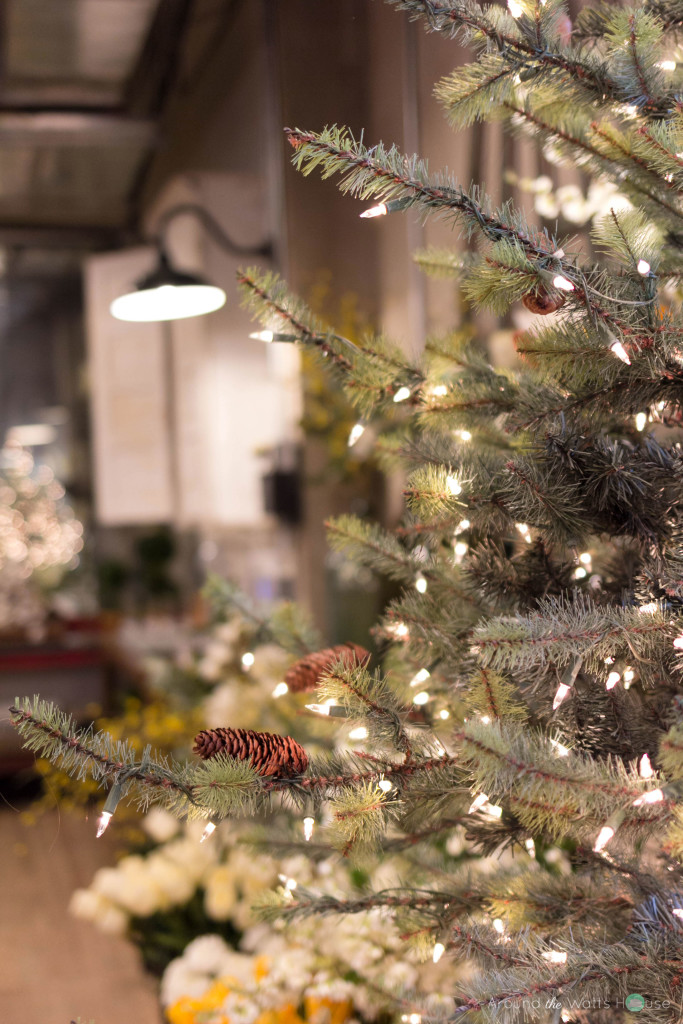 I managed to contain myself, but quickly exited the passenger side of my vehicle, and promptly took out my camera.  I wasn't going to miss the opportunity to capture this experience!  As we headed towards the front of the store, I was in awe of the beauty of the silos in person. Preserved for all to enjoy, they towered over us in all their glory.  I recently learned that when Joanna was negotiating with the owner of the property to buy it from him, she promised him that she would honor the grounds' history, and only make necessary improvements and updates to complete her vision.  After many offers from others that wanted to tear this space down, those seemed to be the magic words to make this deal go through, and so Chip and Joanna were given the go ahead with her vision.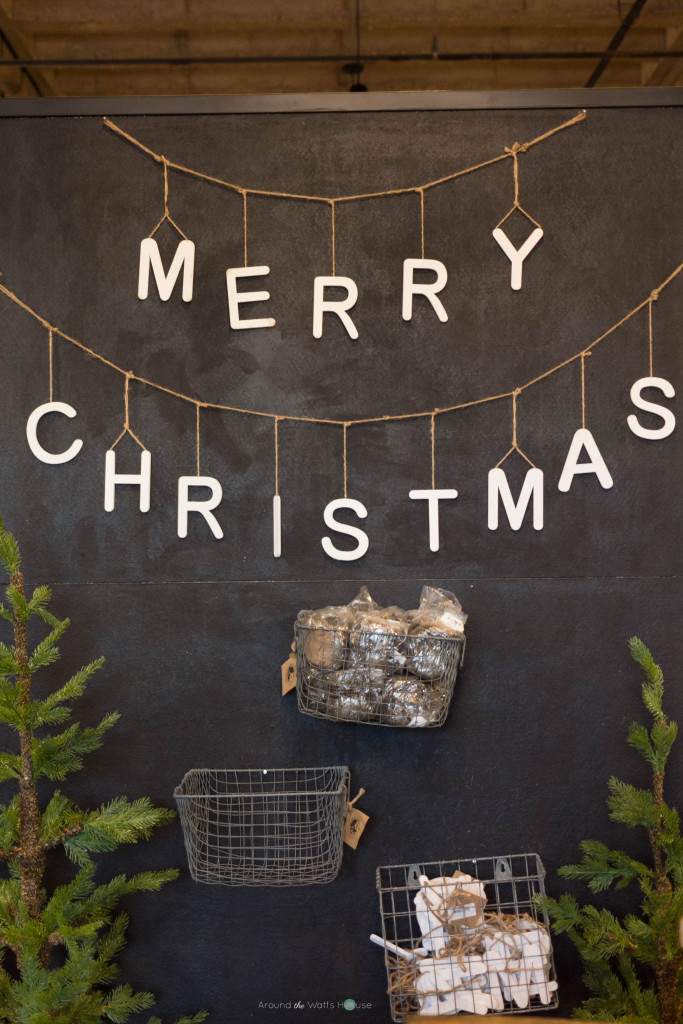 Lucky for us, Chip and Joanna are as good as  their word, and transformed this space to be not only a store, but a place for families to gather and enjoy.  You will understand more as this story goes on.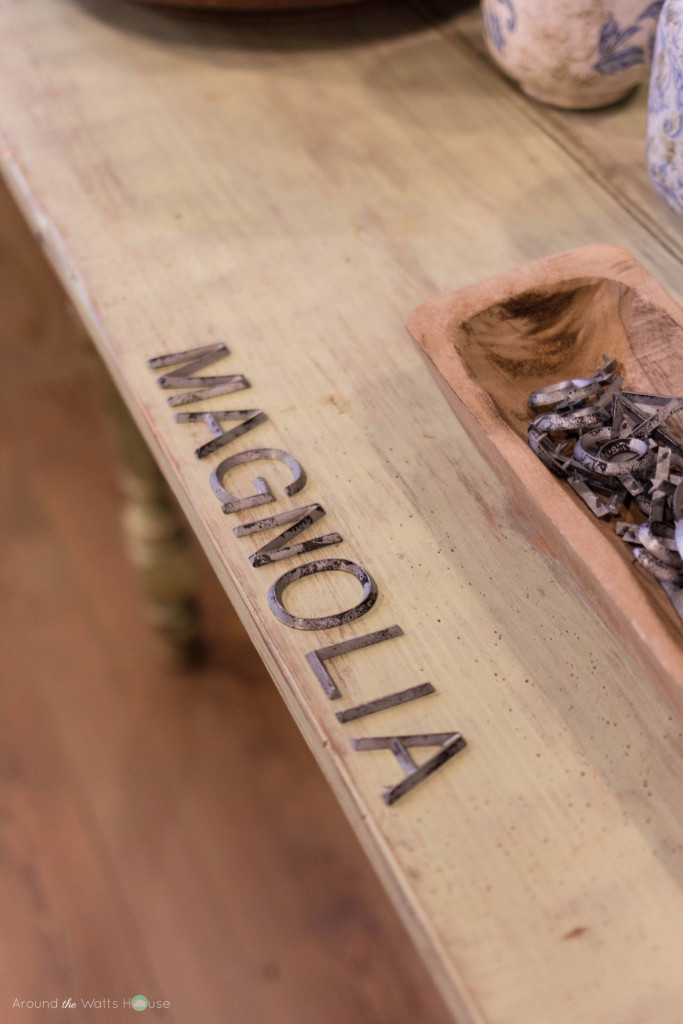 As I rounded the corner I could feel the excitement in me growing.  Honestly, I've been a fan of Chip and Joanna's long before their show Fixer Upper.  I remember reading an article about Joanna and her decorating skills way back when I was rocking my little one to sleep one day.  Her talent, drive and family values struck a chord with me, and I was hooked.  When I realized she would have a show, showcasing her work along with her husband I knew I'd be an avid watcher, and I have been.  The chemistry between Chip and Joanna are what really captures me.  The adoration he shows towards her, his silly personality, and her quiet acceptance, with the little funny jabs here and there, are too good to miss.  They remind me of my grandparents, which is a huge compliment to anyone in my life, due to how high I hold those two.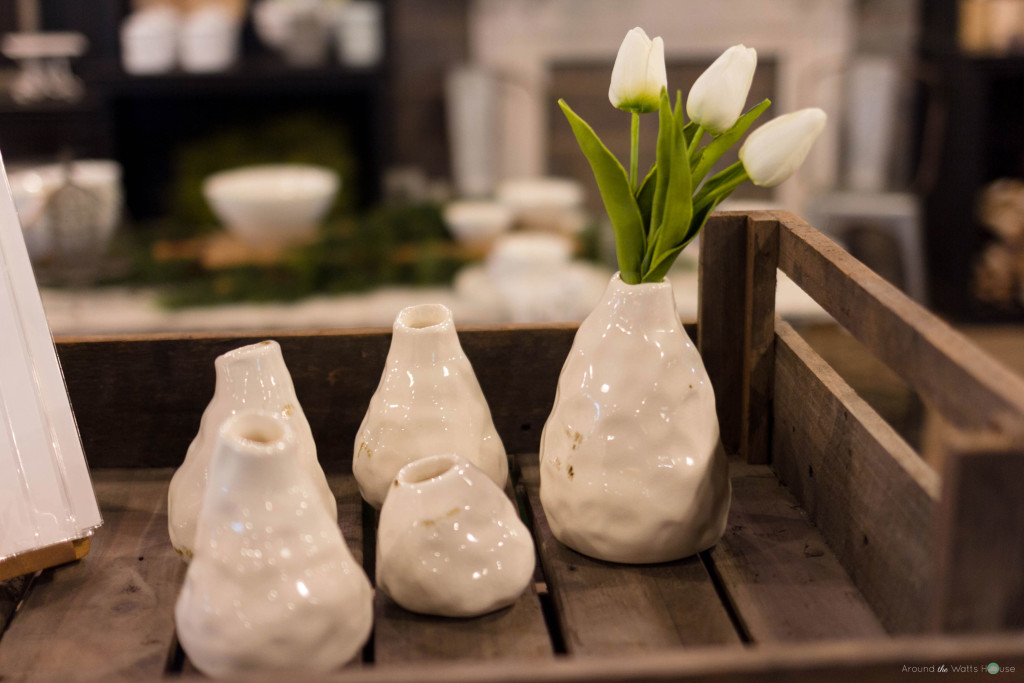 On top of all of that of course, are the gorgeous transformations of the homes they work on.  I'm not one to claim that farmhouse is my only style, but I have a great appreciation for it, and with each home Chip and Joanna tackle, my appreciation seems to be growing more and more.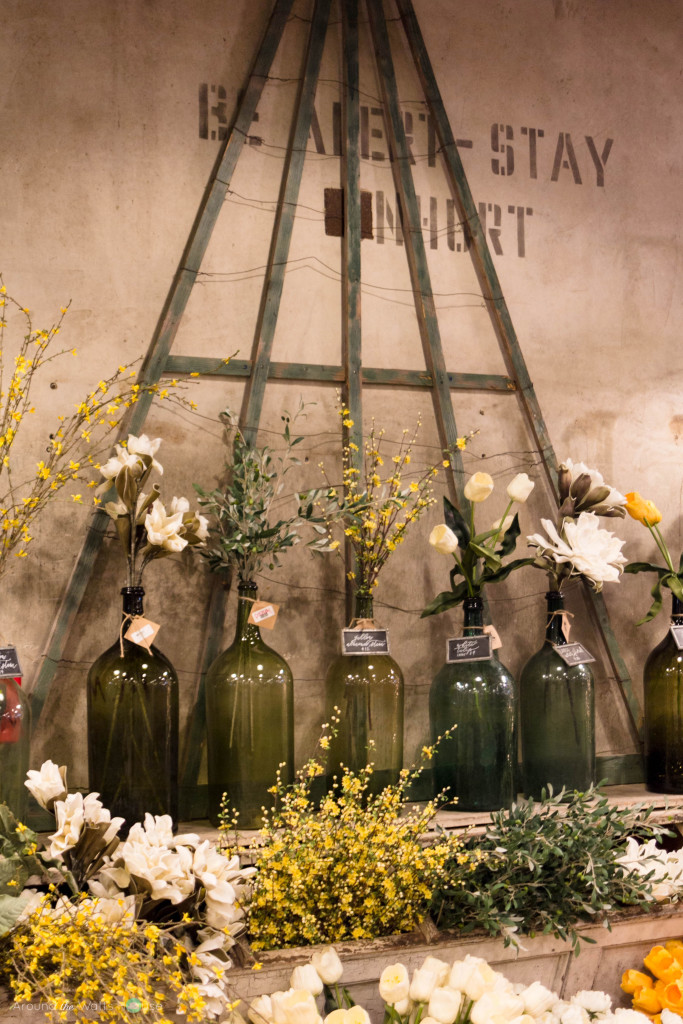 So back to the Silos.  The simplicity of the space is overwhelmingly gorgeous.  With large black letters spelling out MAGNOLIA across the front, you know you are in the right place, and what is inside is about to wow you, but oh boy, you just don't know how much!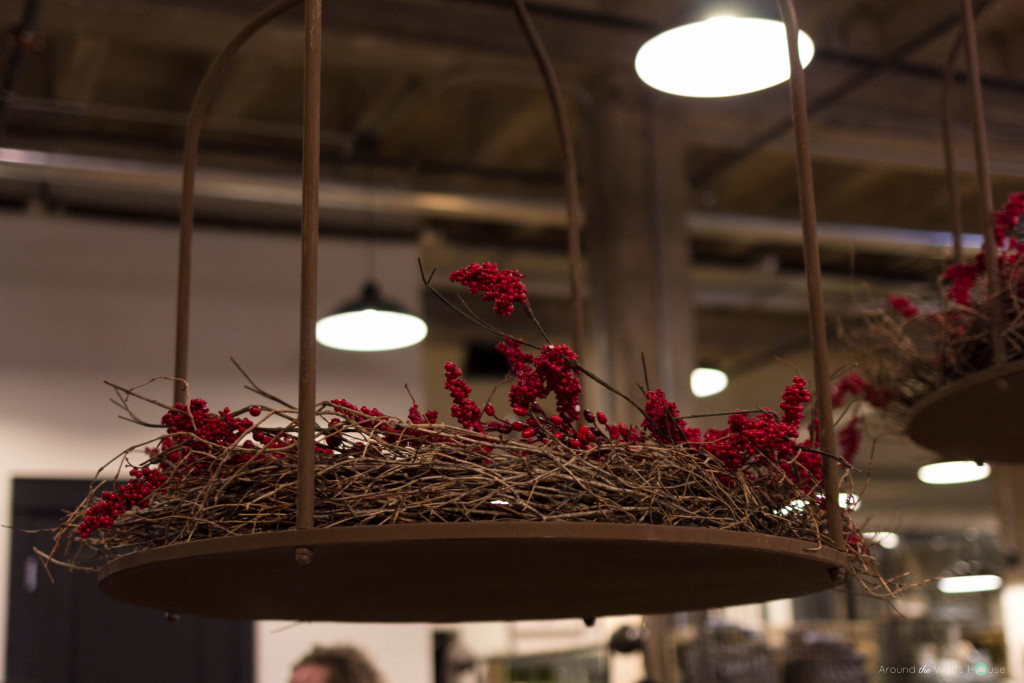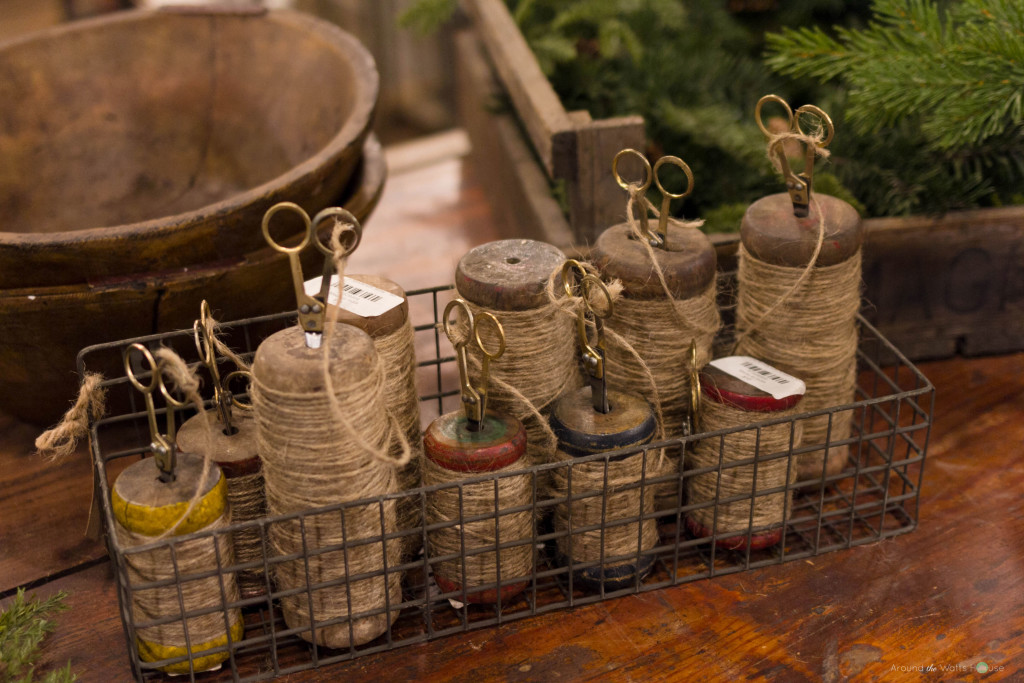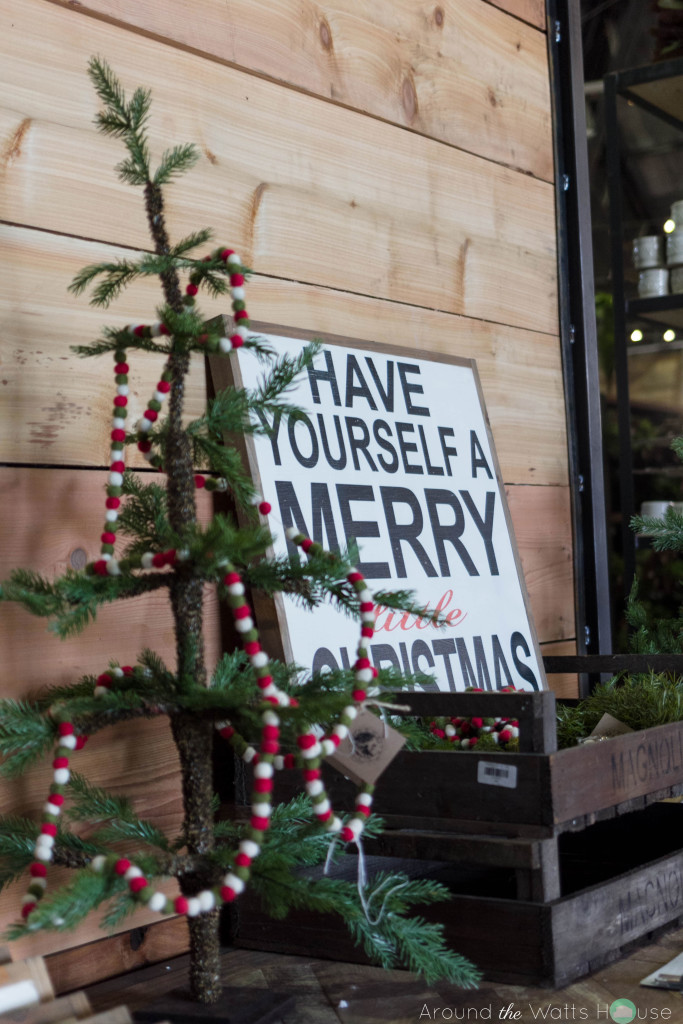 As I walked through the front doors, an employee stood to greet me.  We exchanged hellos, but my eyes quickly wandered off to see the beauty that stood before me, and soon after my body followed.  Not one space was left untouched!  Every item was displayed with quiet intention, creating so many vignettes for this little budding designer/photographer, that my heart went pitter patter.  Normally one to be shy, I pulled my camera lens cover off and started snapping away.  I got a few funny looks, but hey, I saw plenty of cell phones being held up too, so I knew I wasn't alone.  Maybe they were looking at me more for the goofy grin that never left my face while I shopped around.  Haha!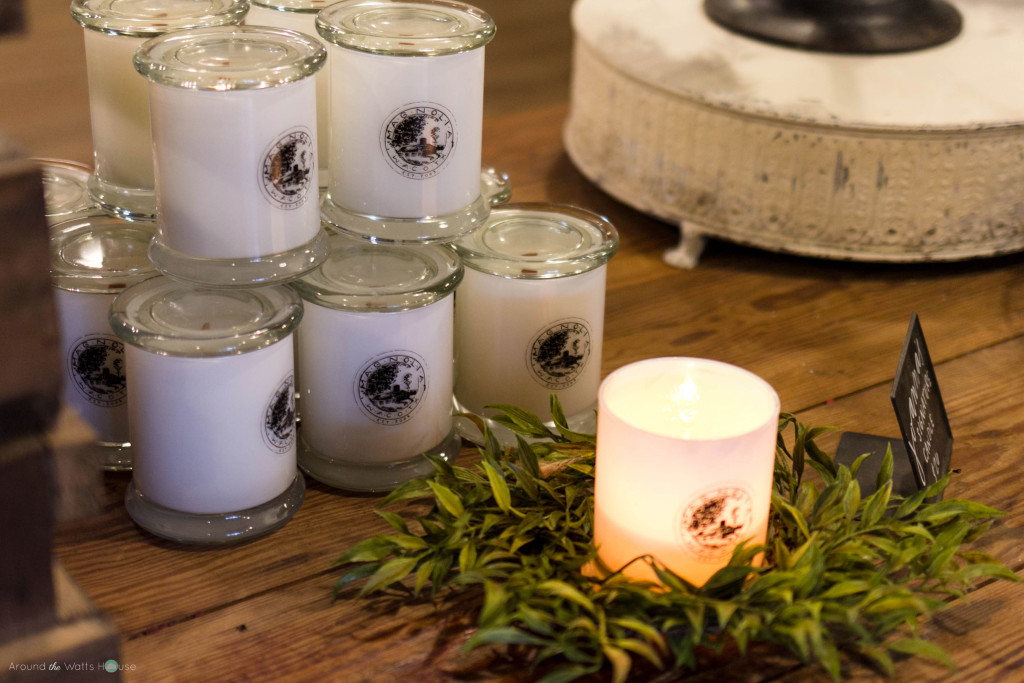 The scent off Joanna's Signature Candle wafted through the air, adding to the welcoming atmosphere. The weathered wood floors, built-in cabinetry, beams throughout, and of course the display tables which I was pining over, really create the sense of home inside of a retail business.  Along with the salvaged items being used as displays, which I have no doubt that Joanna had a part of, you are sure to want to call a moving company and have your home packed up and delivered to the store and never leave.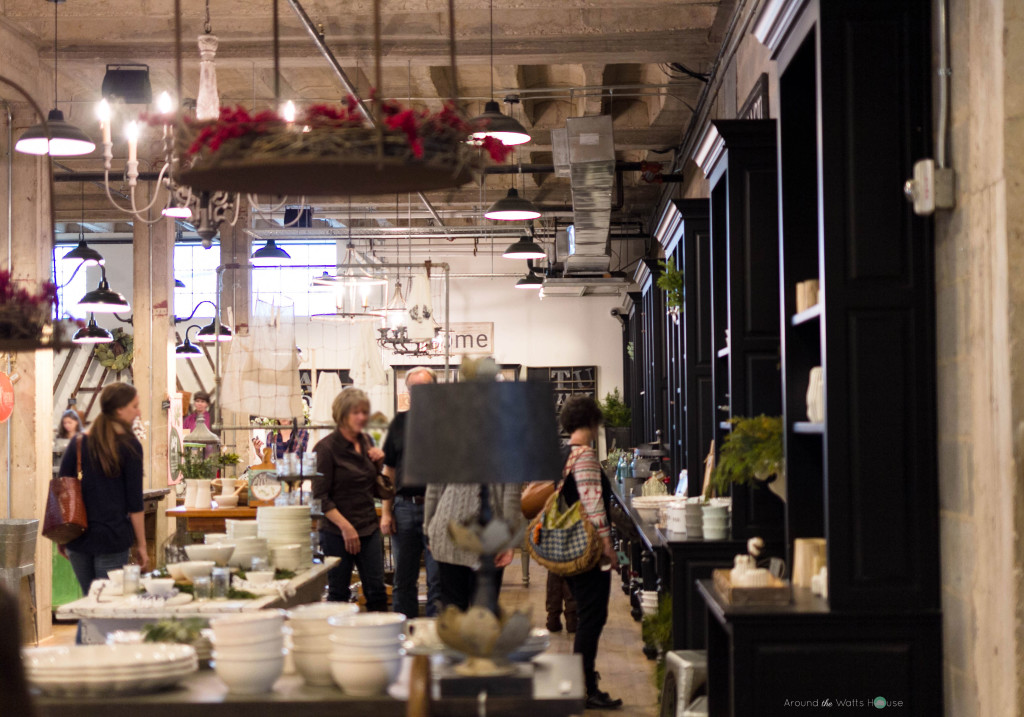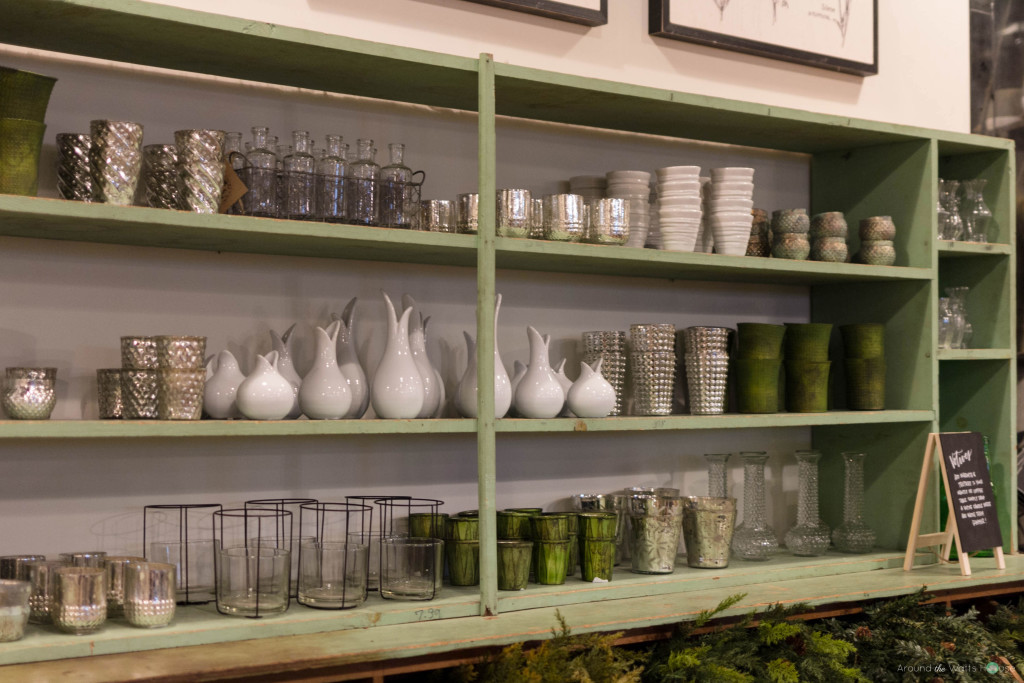 Reminding myself I am not a millionaire I had to refrain from picking up every item I saw to take home with me.  Then I had to run through my formula for purchasing, which is:  Do I need this?  Does this work with what I have in my home already?  Will I use it this year, or will I have it packed away out of sight?  Can I afford it?  Haha!  That last one should come first, right?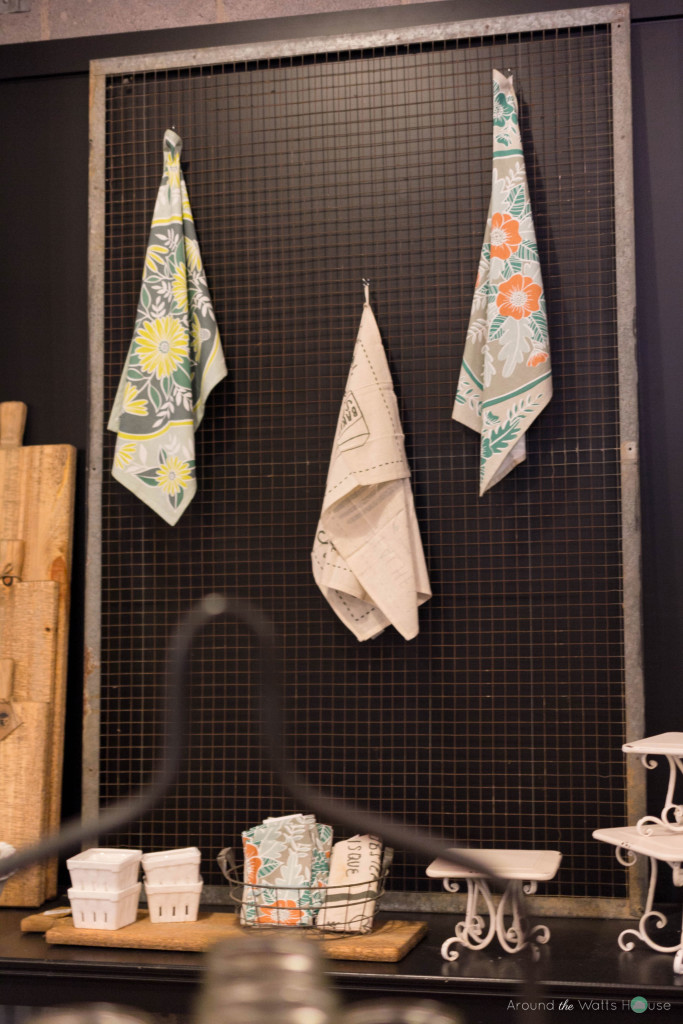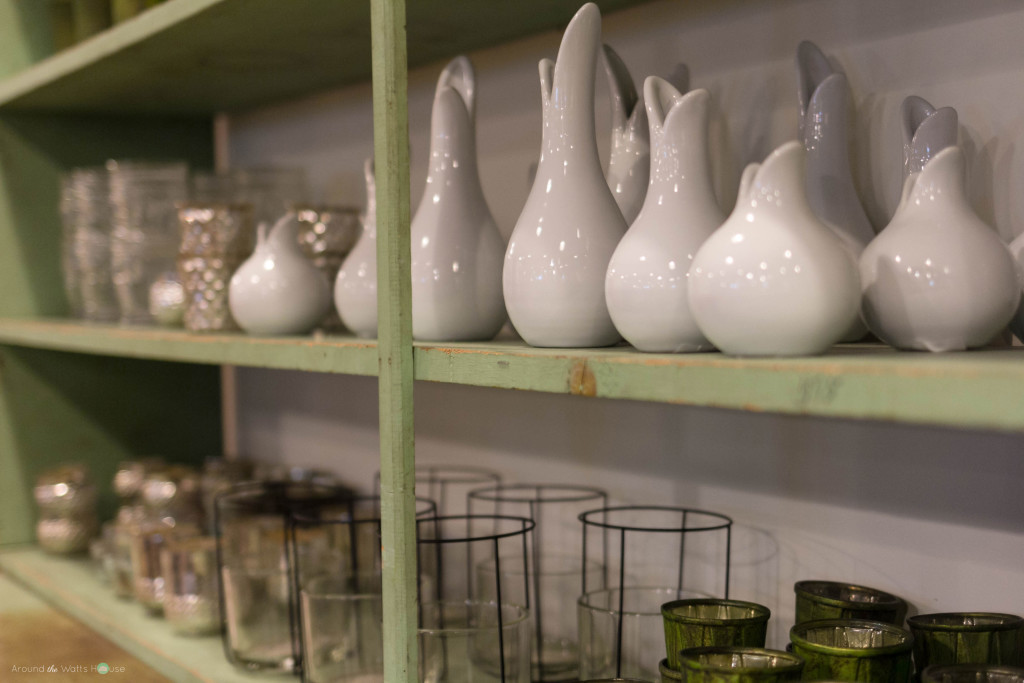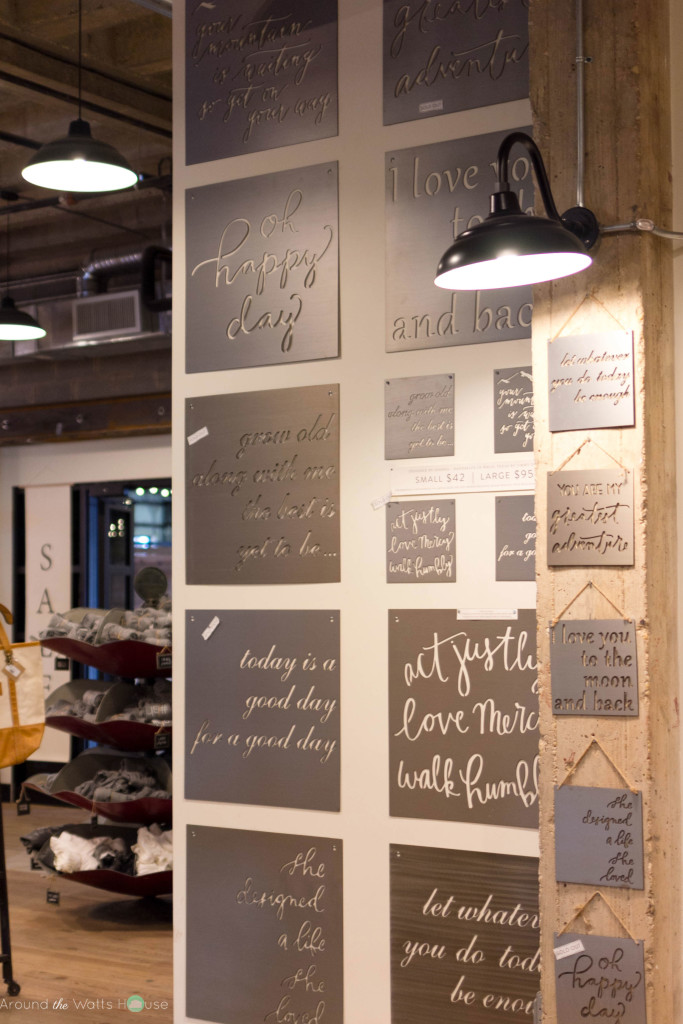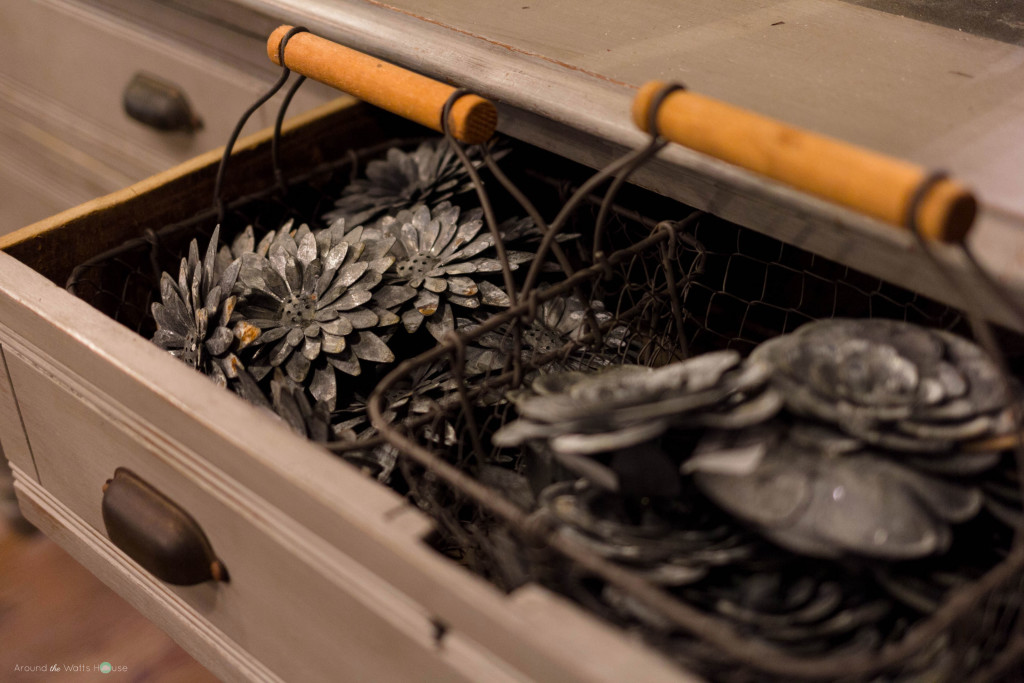 I managed to narrow it down to about ten items.  All things that I'll be showcasing throughout my home in the next few months, but I'm still kicking myself over some of the purchases I didn't make.  Luckily Waco is only a few hours away, and of course the online store is always an option so I just might take advantage of it if they have those items for sale.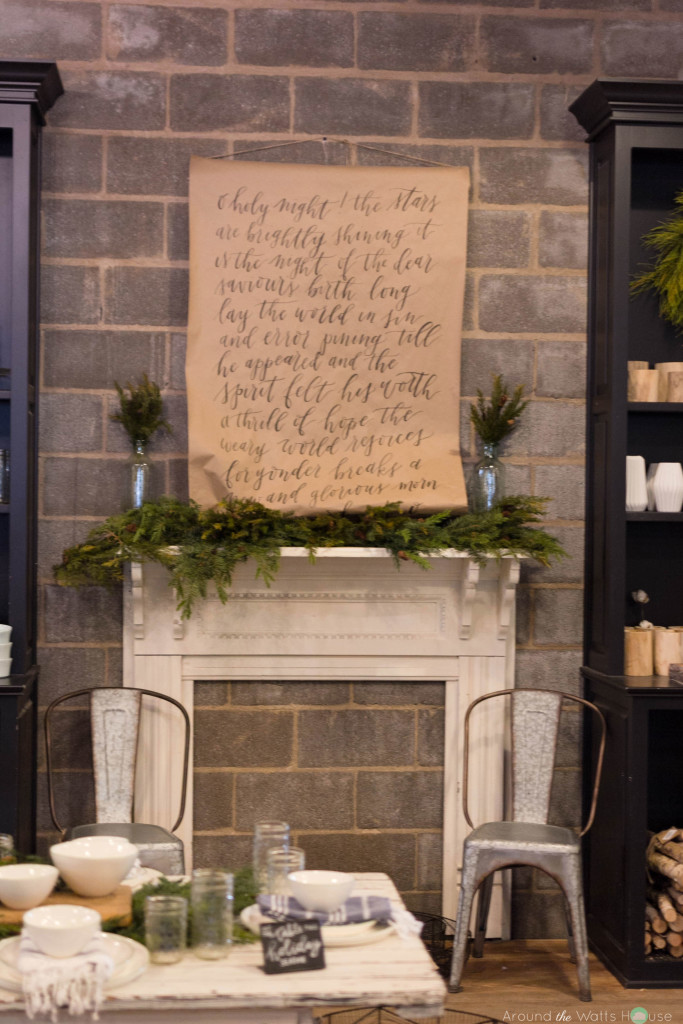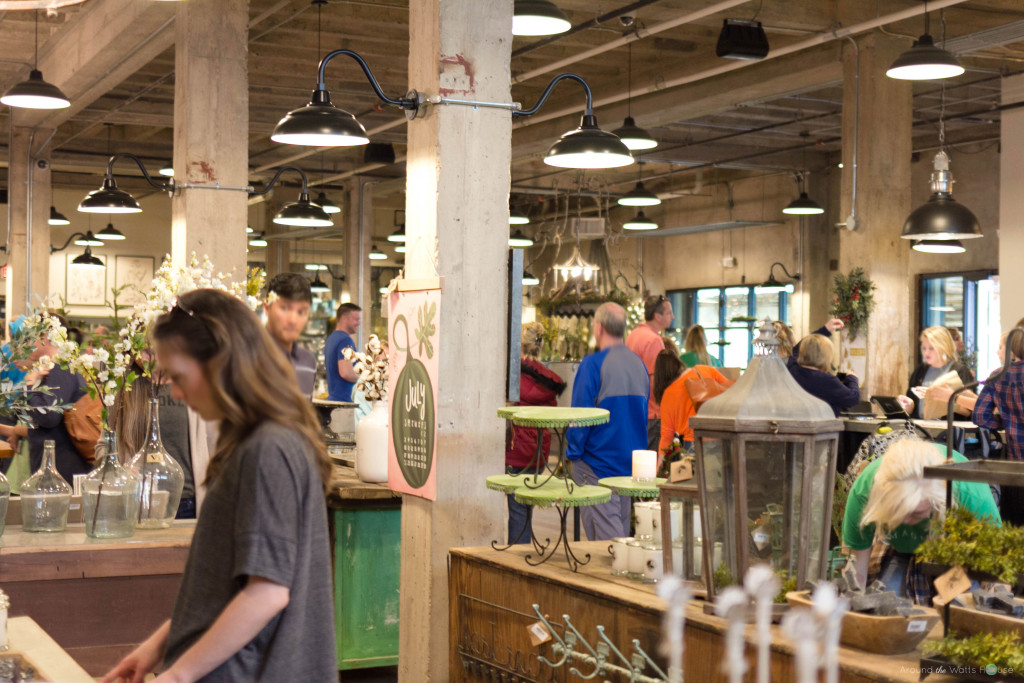 As I was checking out, my family magically appeared again.  My son wanted to run around, and since we had been in the car for about five days at that point, my husband had felt taking him outside would be a good idea, and it was!  Chip and Joanna haven't forgotten about the rest of the family, and seem to welcome you to stay as long as you'd like by creating an outdoor play area for the children, bringing in food trucks, and setting up an area for families to sit, eat, and enjoy themselves.  Yet again, their value of family shines through, and you just have to love them for it.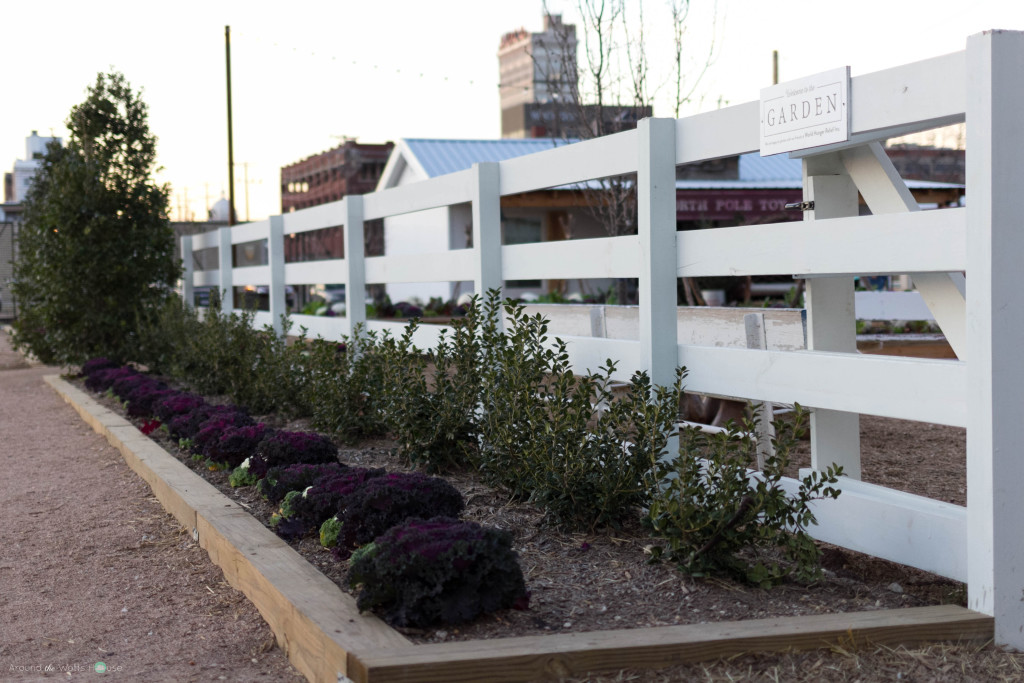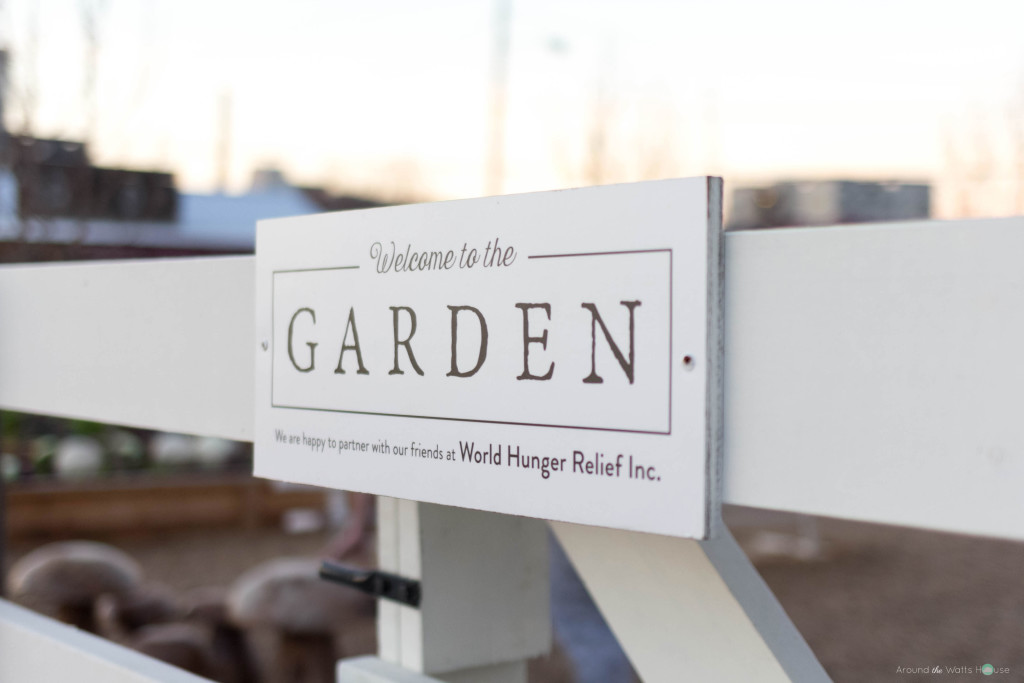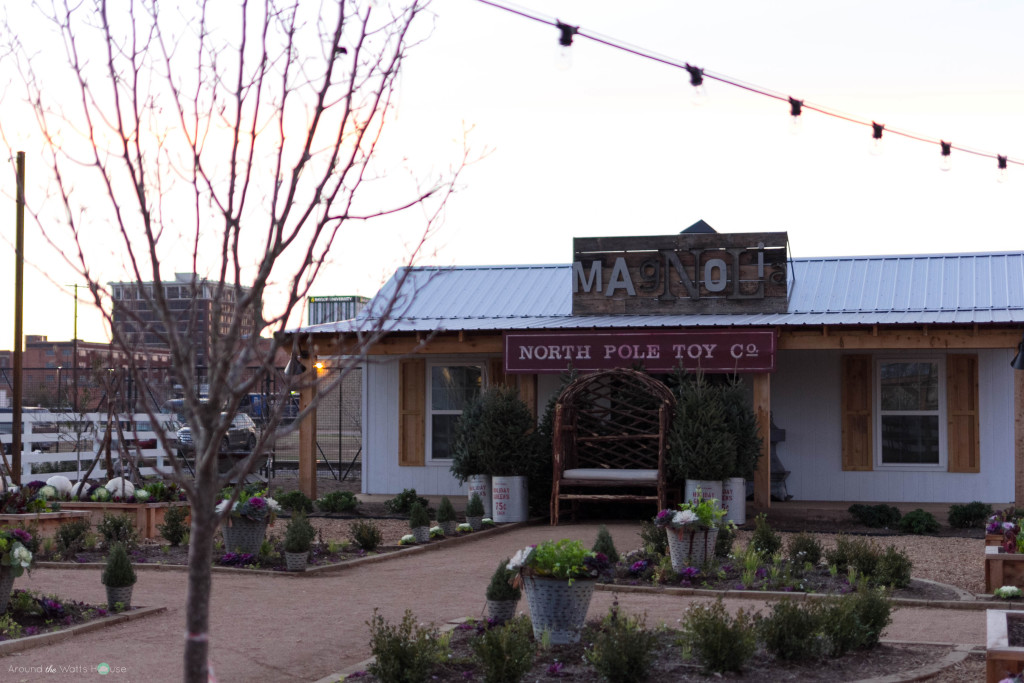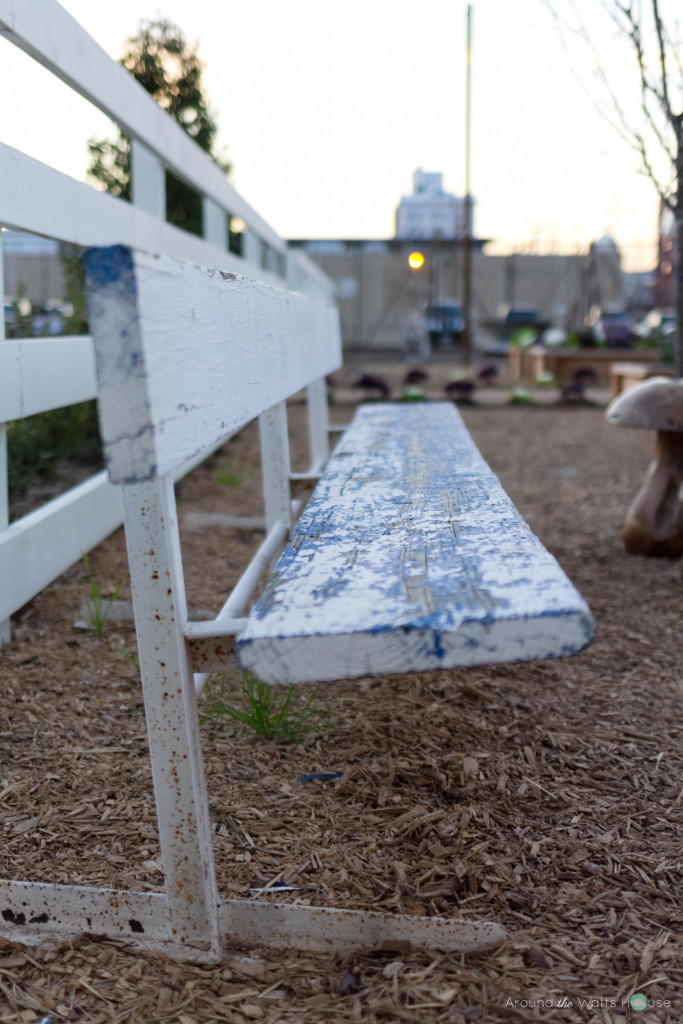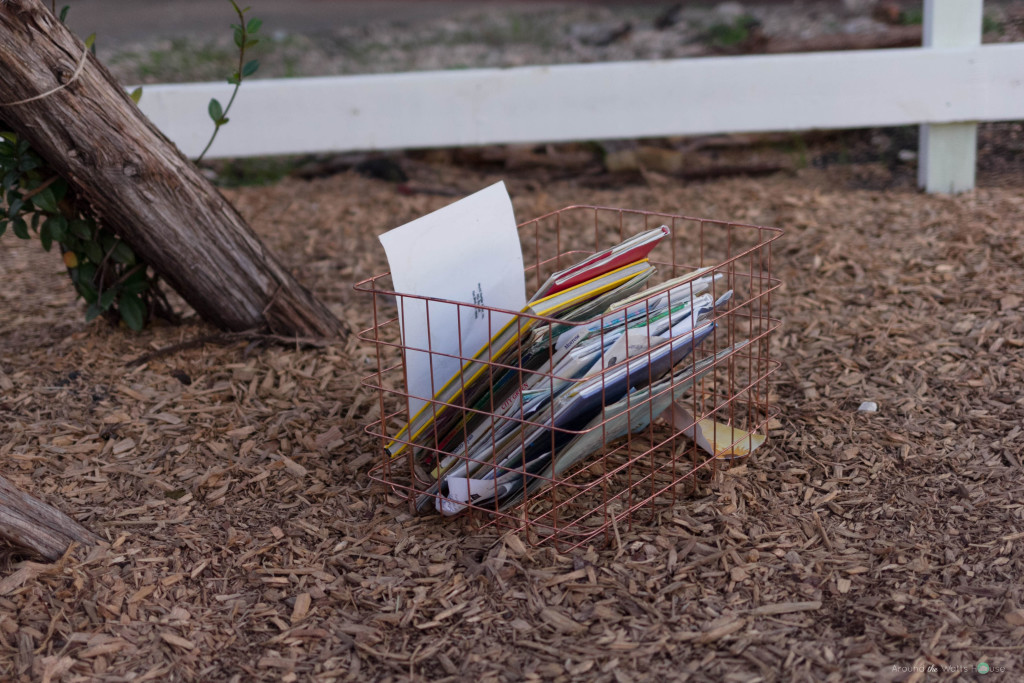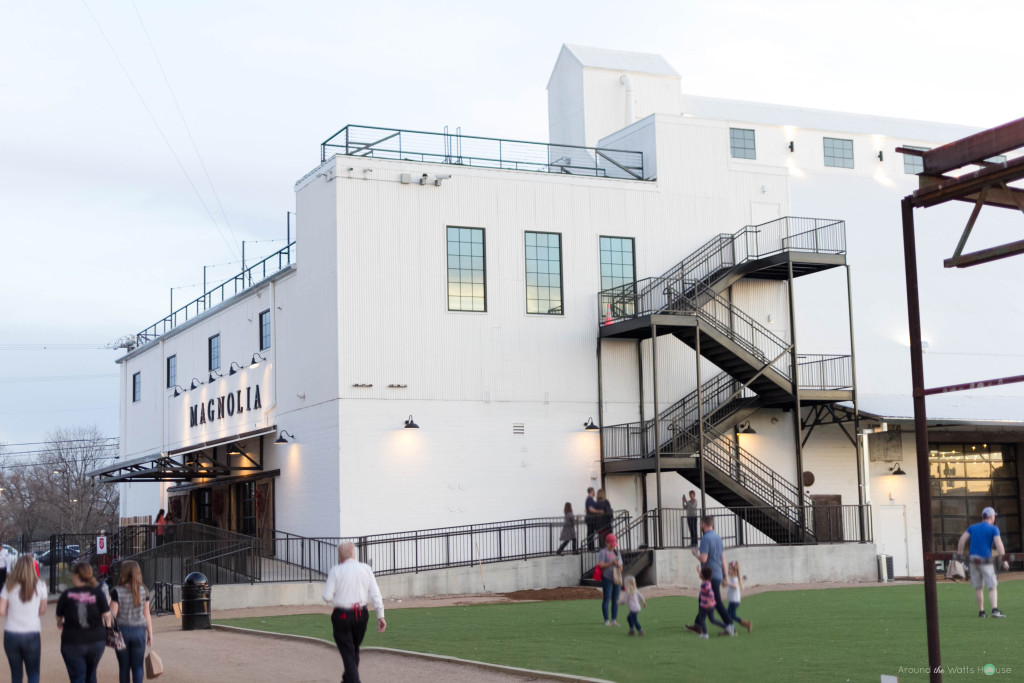 Also outdoors, you will find the Magnolia Garden.  I didn't get to explore this space as well as I had hoped to because of time constraints, but I was able to snap a few pictures to share with y'all!  I was really taken with the white fence for some reason.  Makes me want to get out a bucket of paint and get to painting my own fence white one day!  Inside you will find a few benches to take a seat on, as well as a covered sitting area to shade yourself under.  Good thinking since Texas is known for it's blazing sun, and heat.  In the corner you will find a "tee-pee" with over-sized stone mushrooms as seating, along with a small basket of books for you to sit and enjoy with your children.  My son really enjoyed that spot!  Looking around you will find a few other places to sit, and some set up as a great space to take a picture, which I saw plenty of visitors taking advantage of.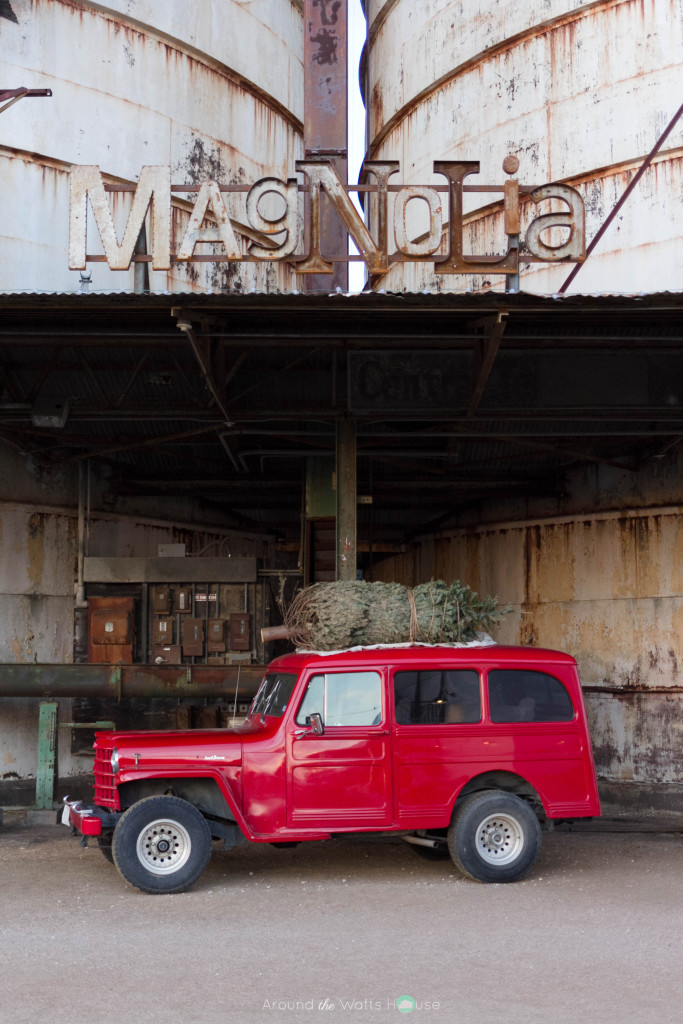 Overall, my trip to Magnolia Market at the Silos was even better than I had expected.  The prices were comparable to Pottery Barn and Anthropologie, and sometimes even better, but the best part of it all was the atmosphere, and just getting to experience their talent first hand.  I'm sure you'll agree with me if you ever get a chance to visit yourself.  I'm excited to make a trip back in the spring/summer to see what sort of decorations Joanna comes up with, and to see the new bed and breakfast too.  You can be sure I'll be taking my camera along for the ride again for that one!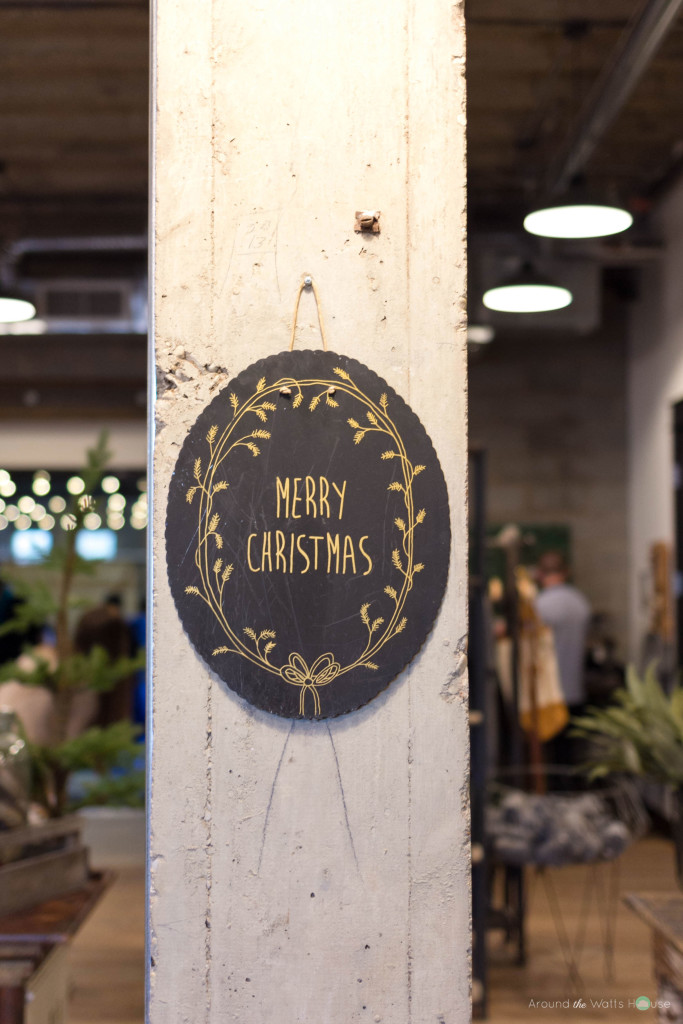 Merry Christmas & Happy Holiday's, friends!
-Iris