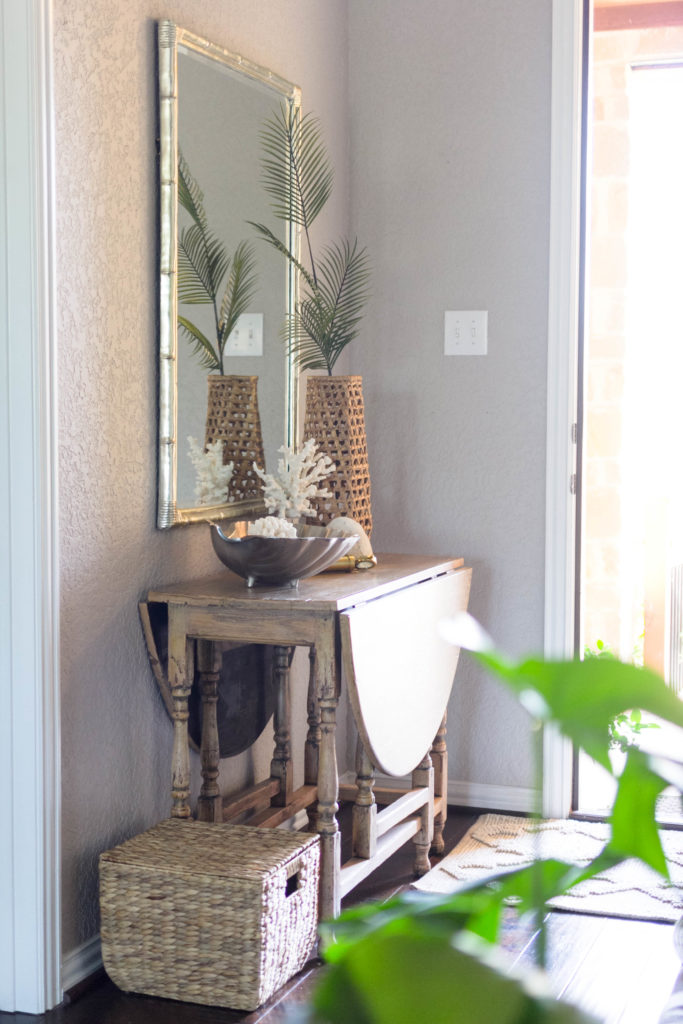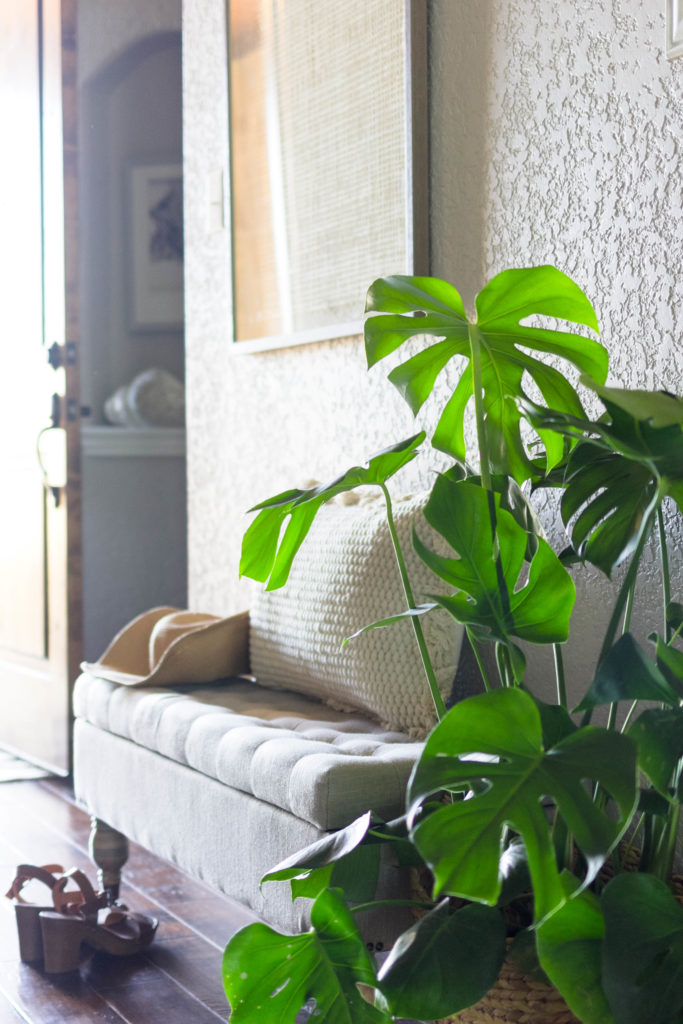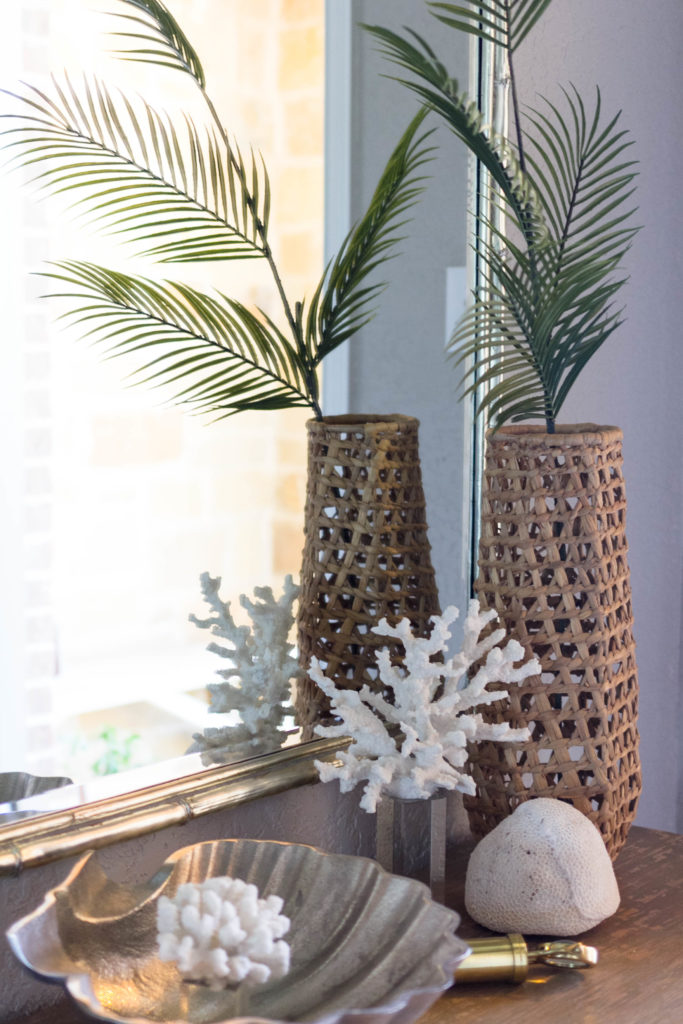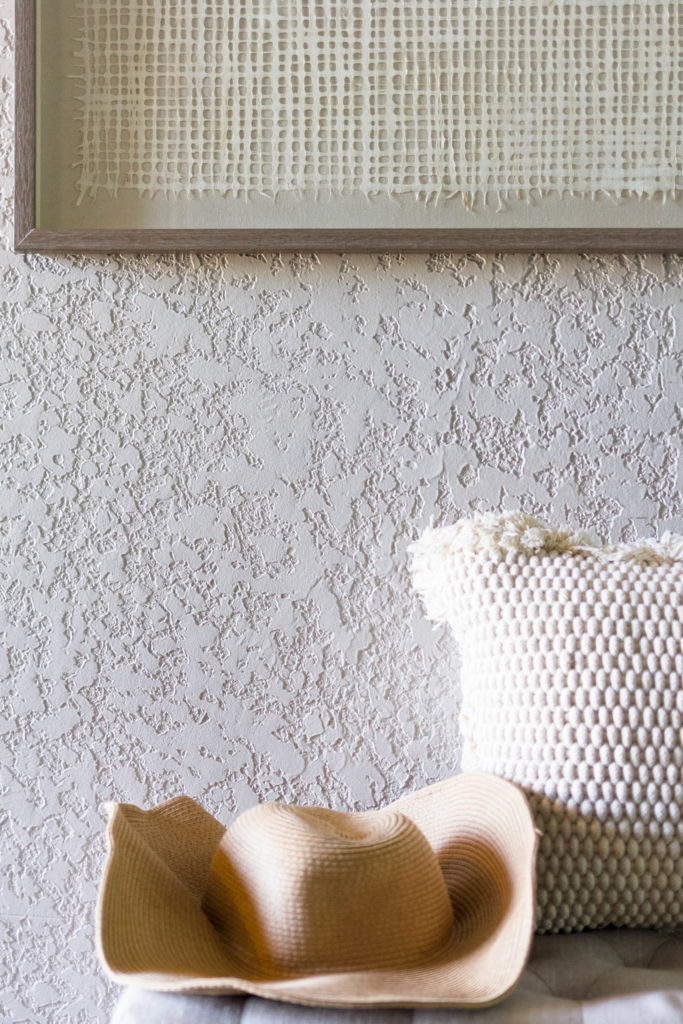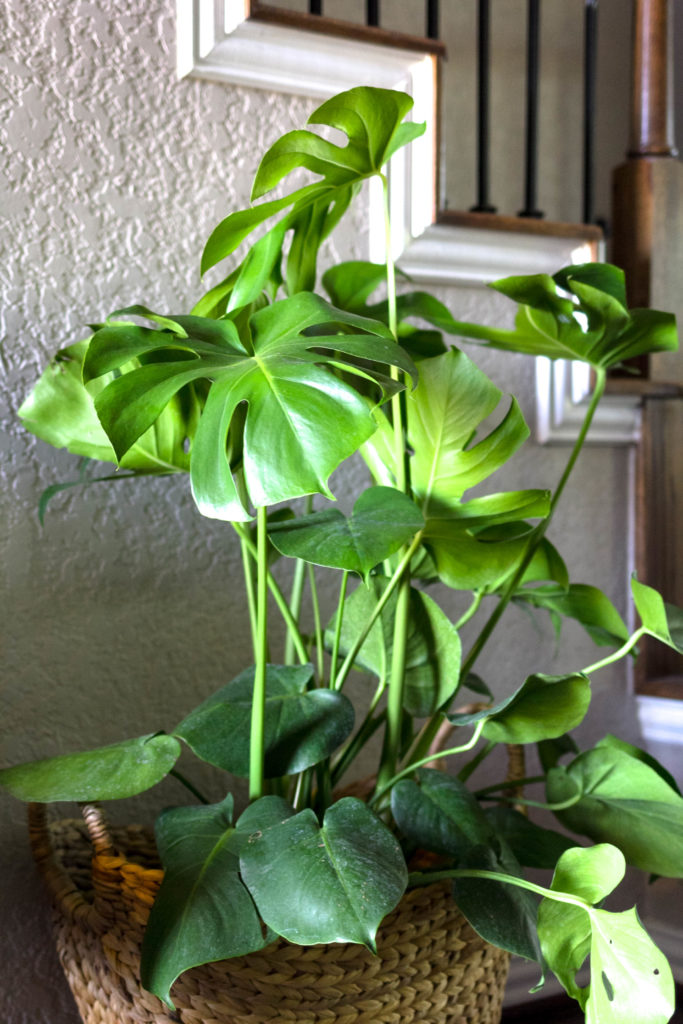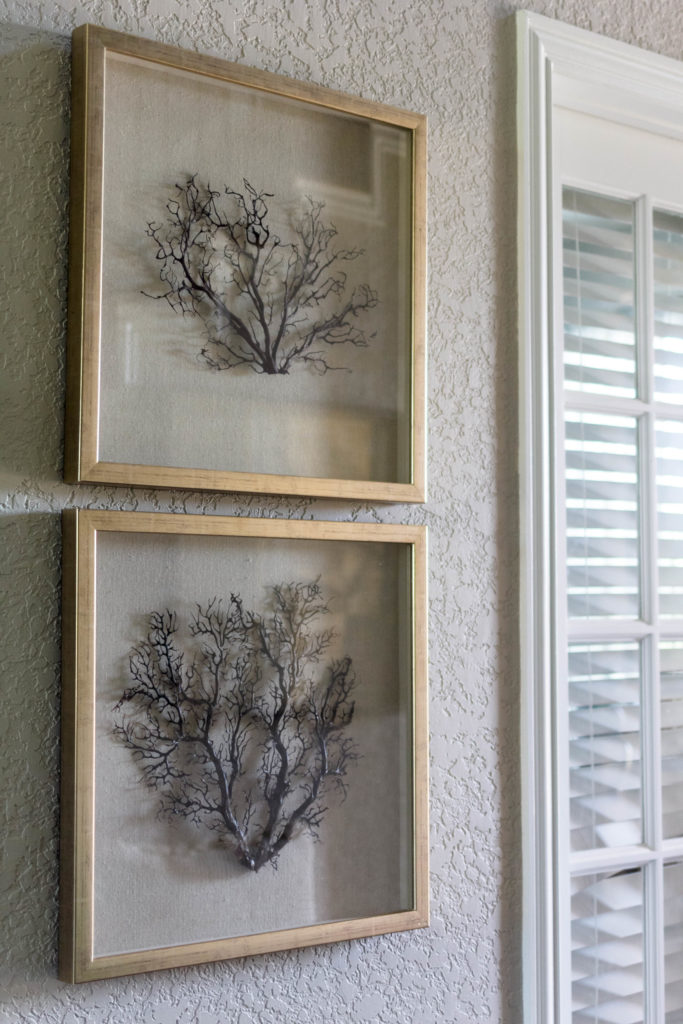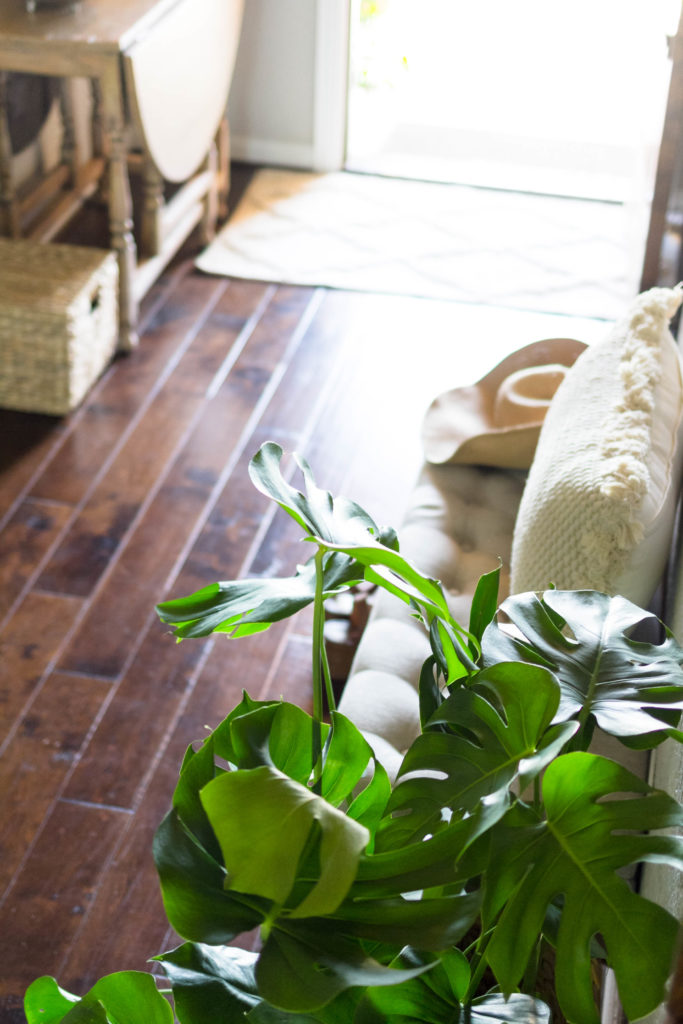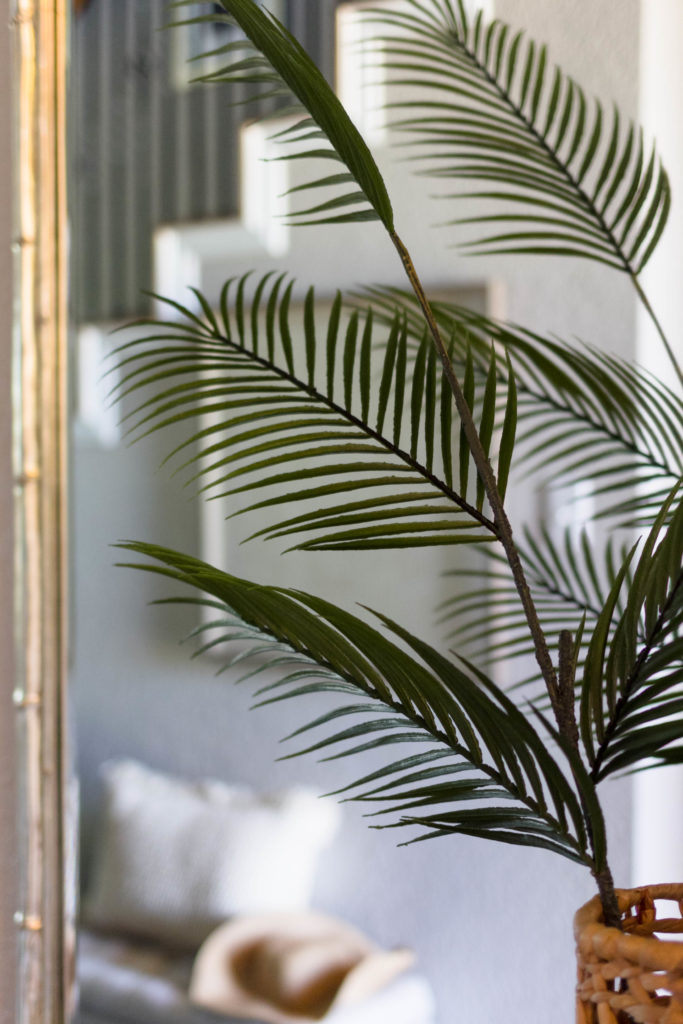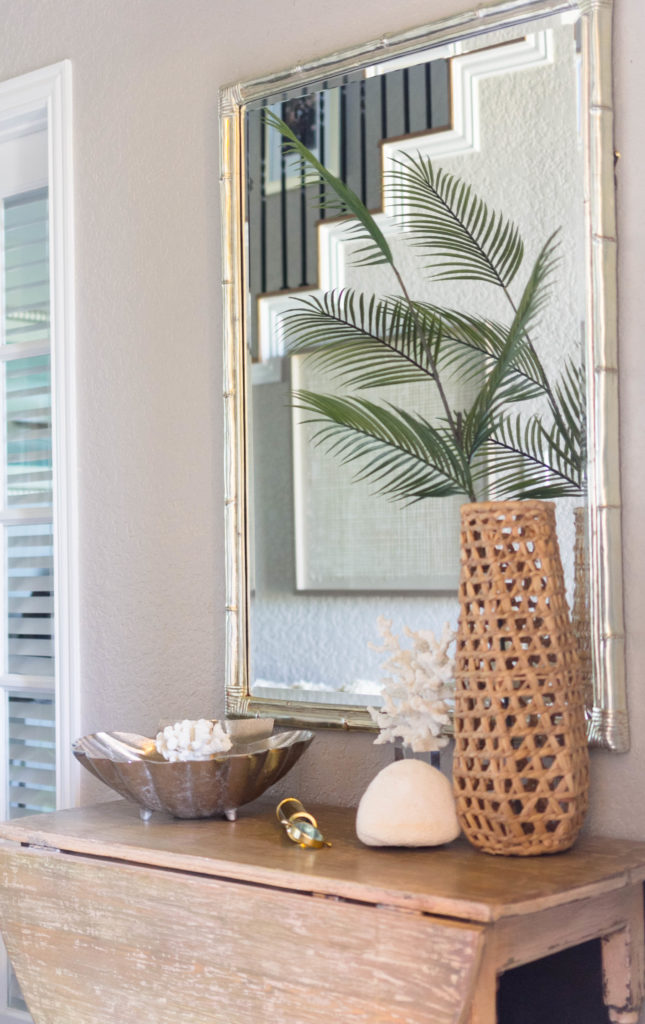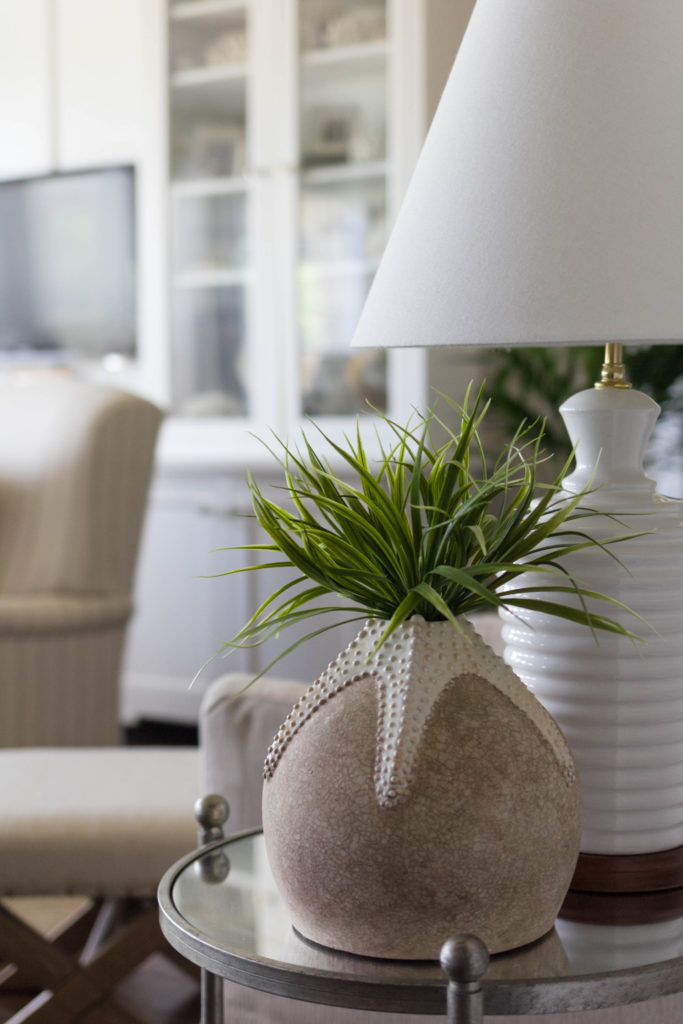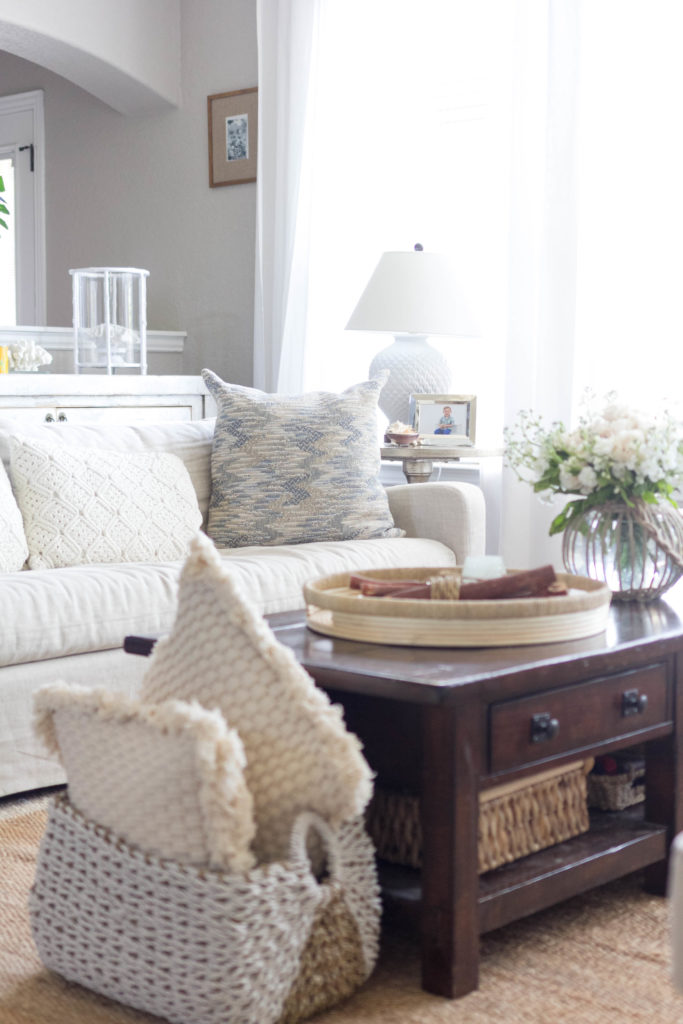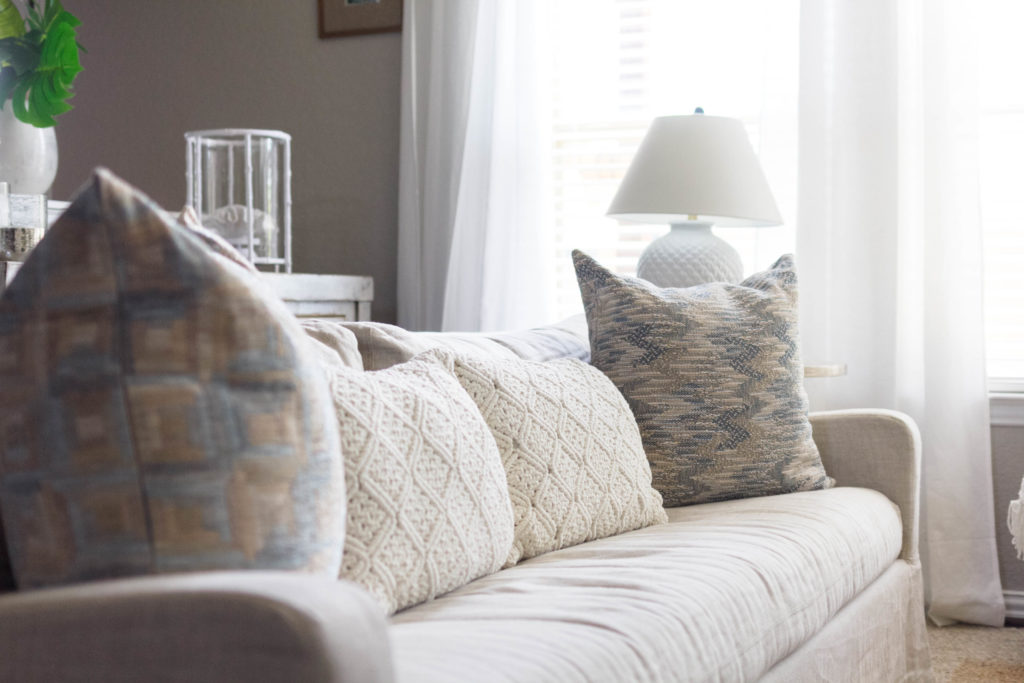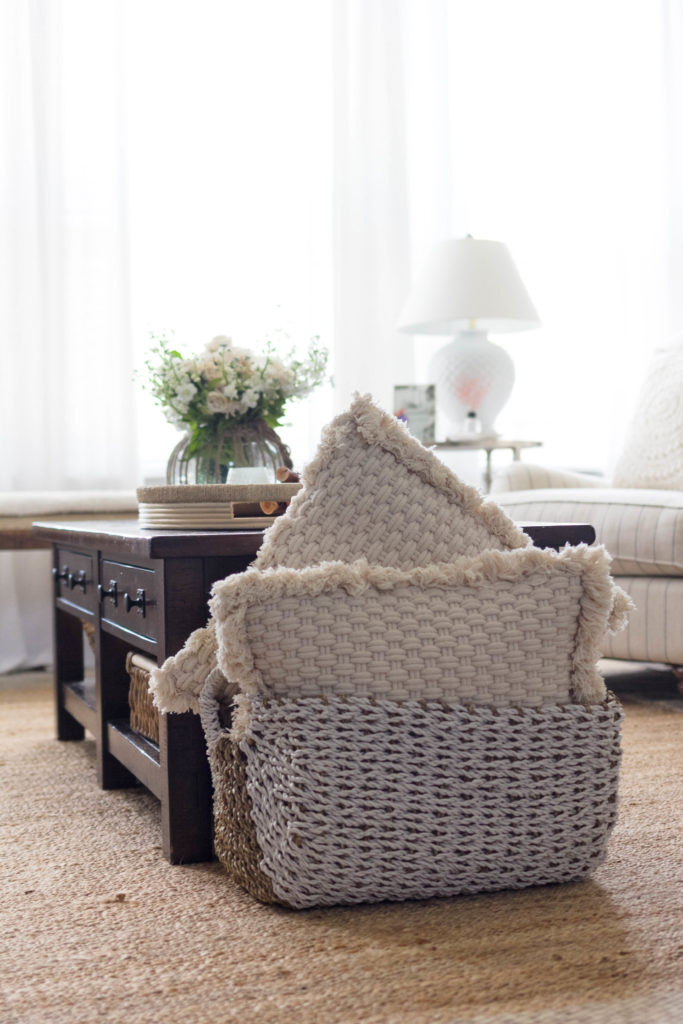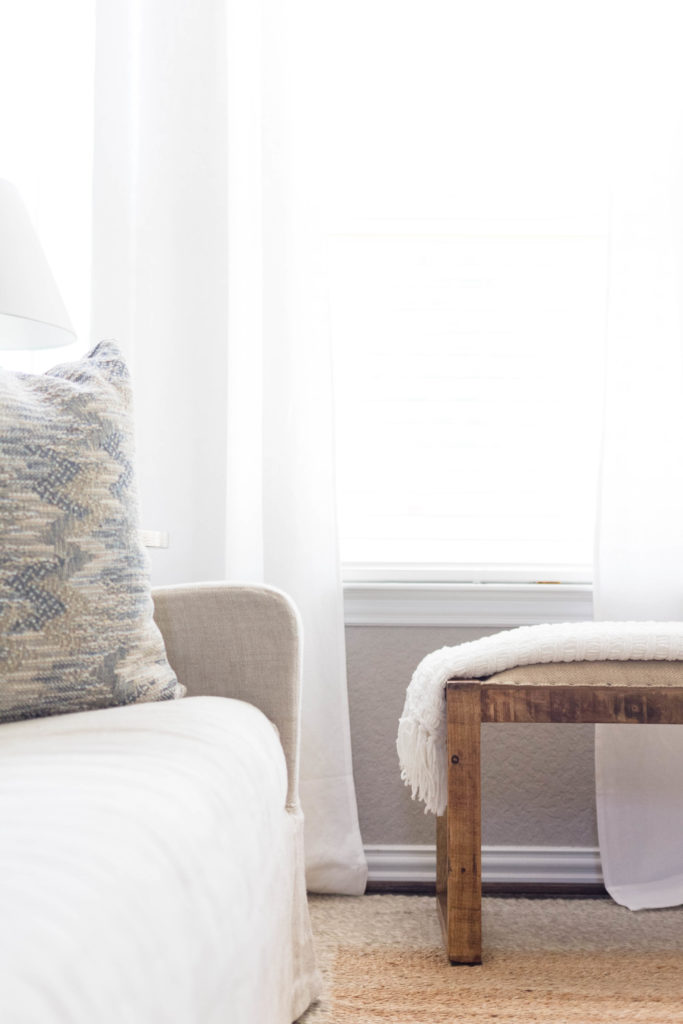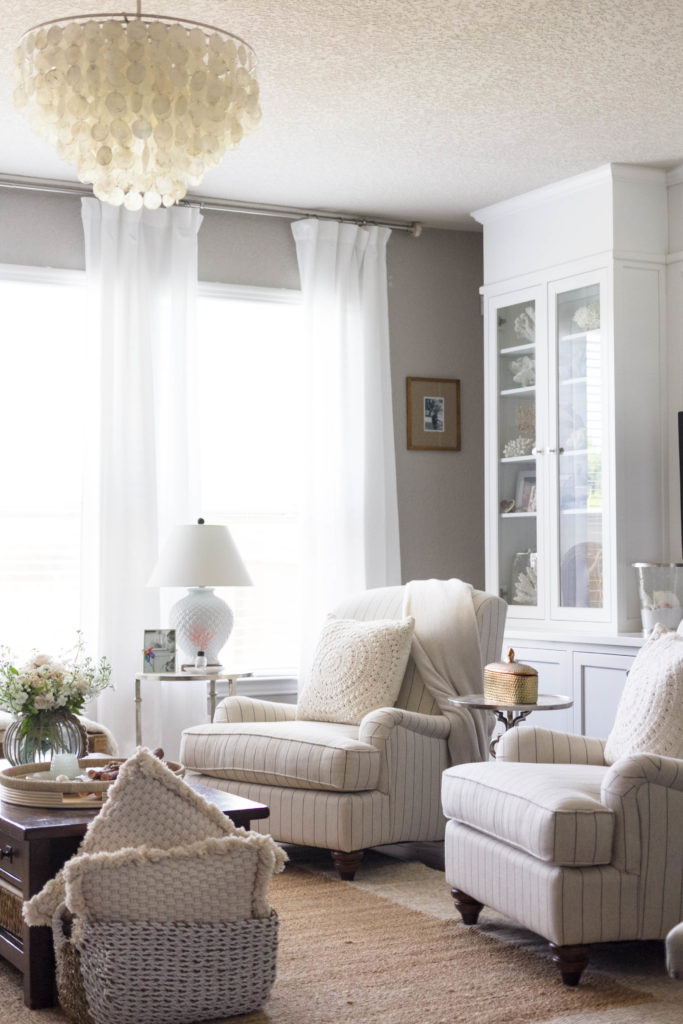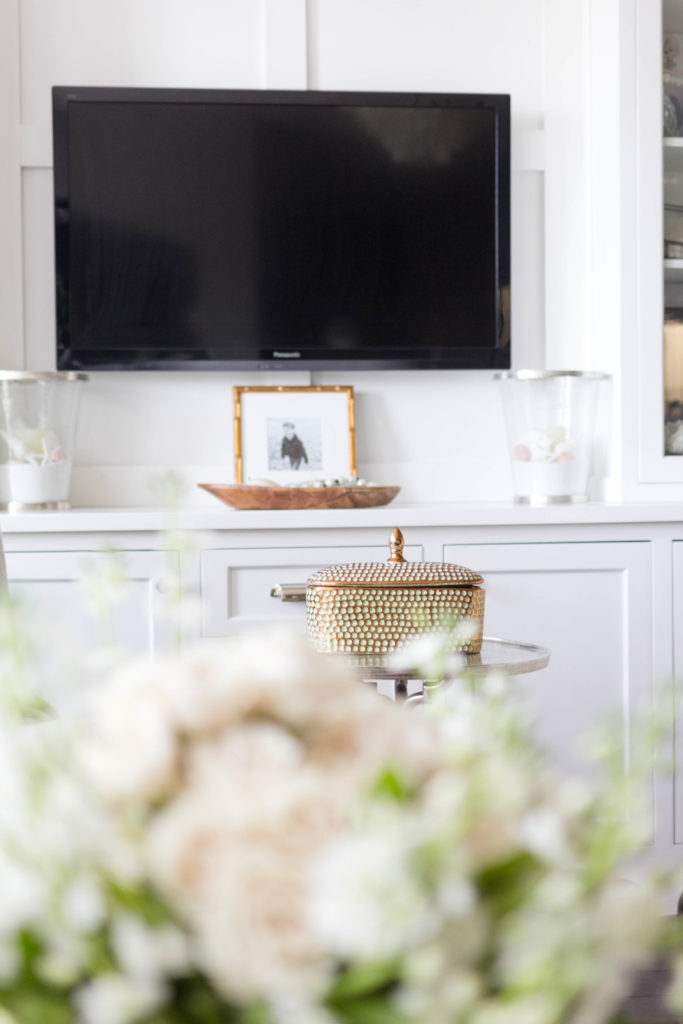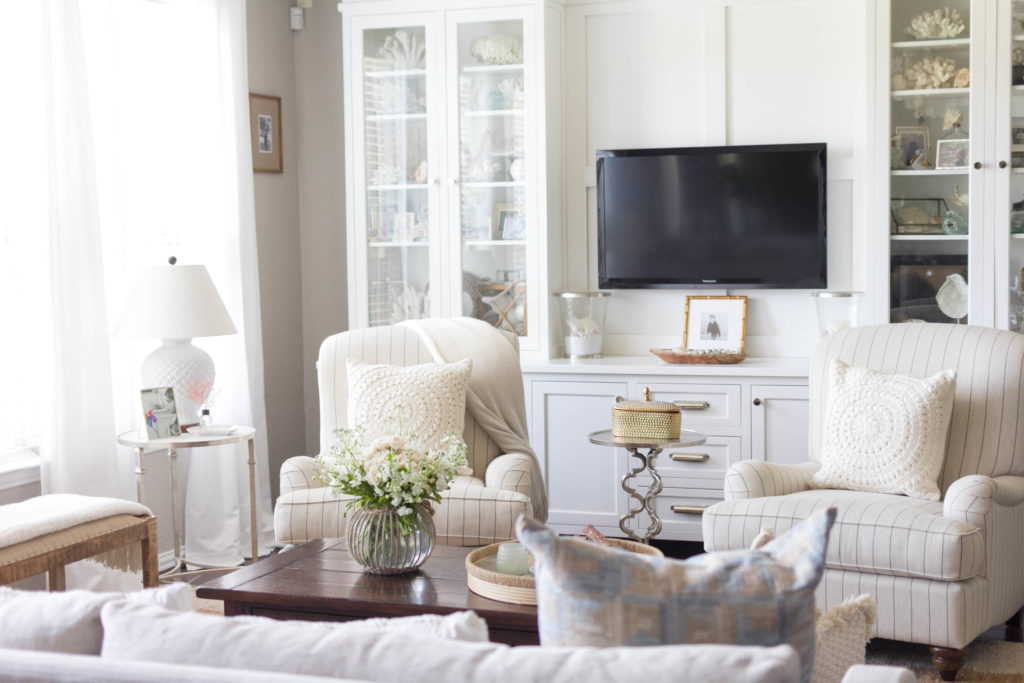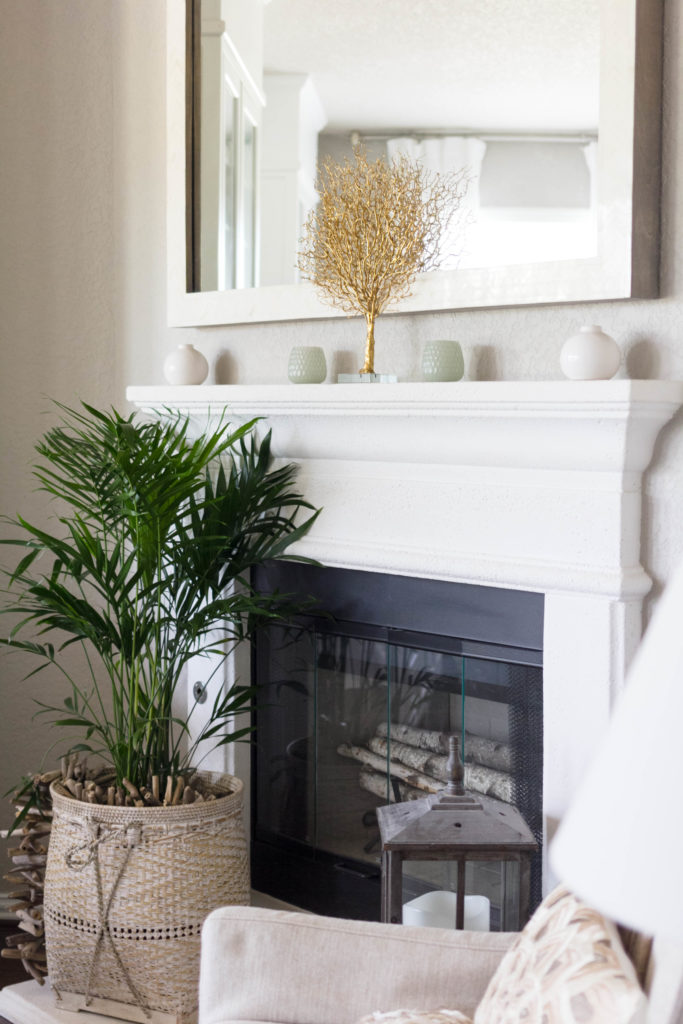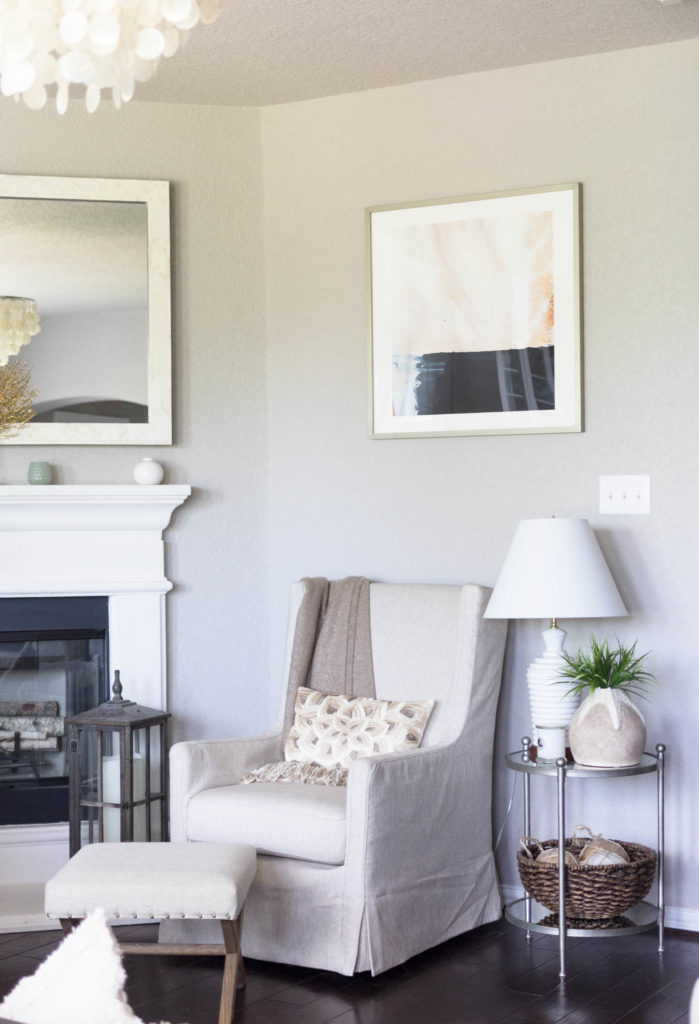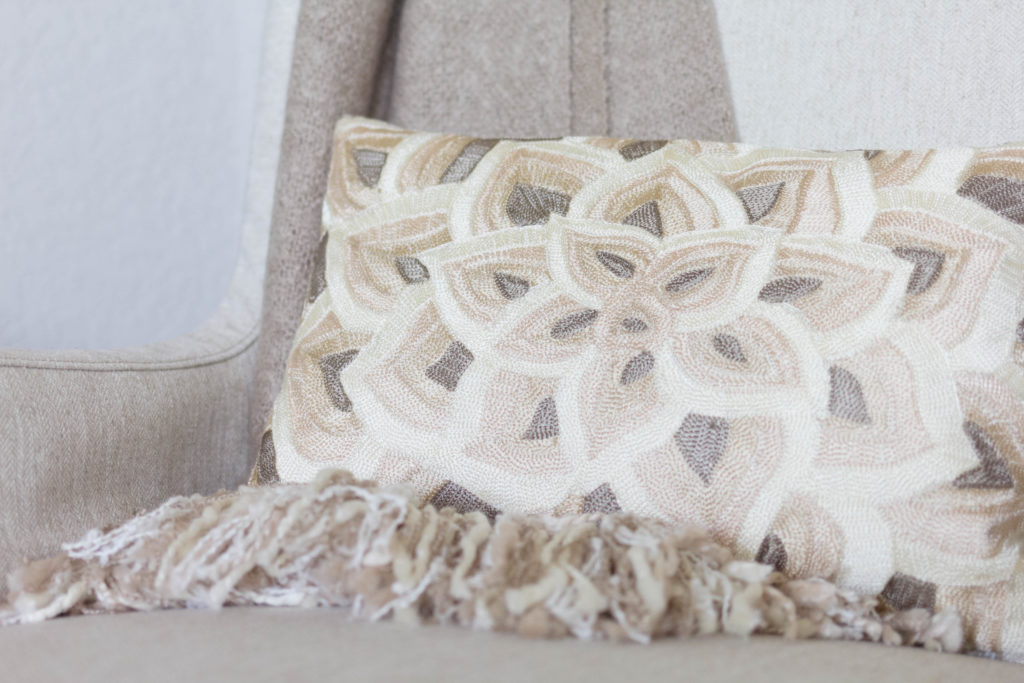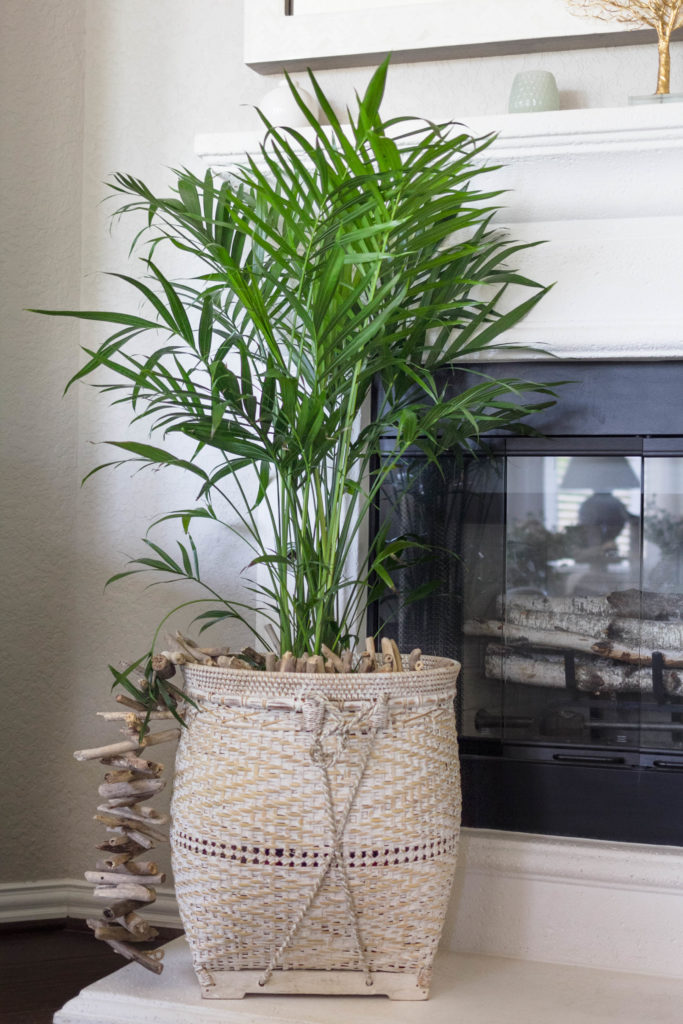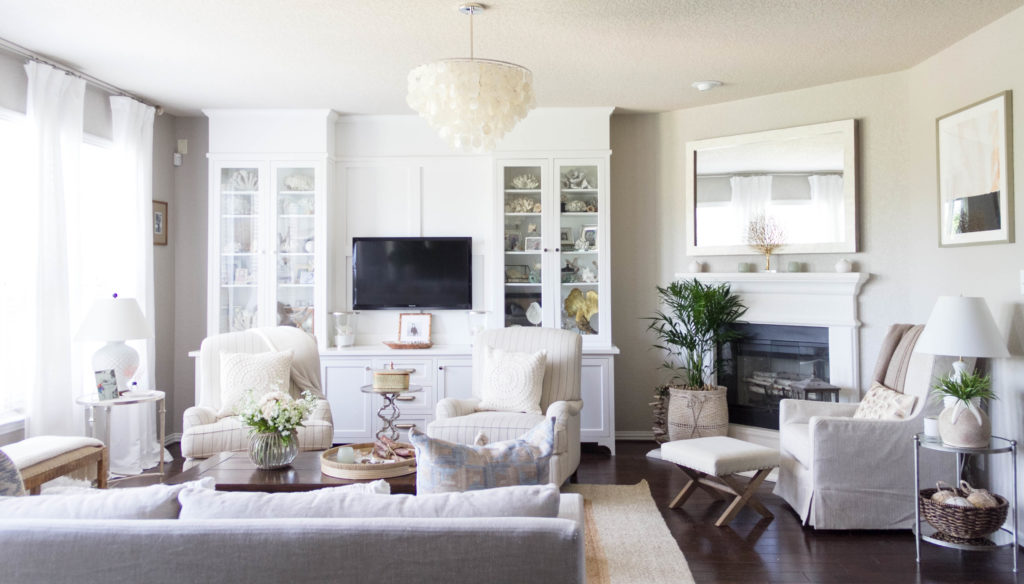 I'm so excited to have you join us today for our summer home tour!  As an added treat, my friend Meg of Green With Decor invited me to share our home with y'all, along with twenty other of our blogging friends in a summer home tour hop!  Be sure to scroll down to link over to all of the participants homes!  So I have to tell you,  I've been frantically picking up toys, shifting extra furniture pieces, and cleaning these space to get them photo ready for the tour today.  We've been going through a kitchen renovation that I'll say has been surprisingly ridiculous considering the size of the project, but that's a story I'll tell at a later date so stay tuned.  We've also been planning for a smaller renovation in our powder room that we will be starting soon.  We've already purchased some of the pieces for that space, some of which have been living in the delivery boxes downstairs in our living room and entryway.
I've gotta be honest, I'm pretty much over all of the extra mess, and can't wait for the kitchen renovation to wrap up, and to at least start this next one so I can have a nice and clean space again.  I almost don't even know what that's like anymore since the extra seems to have made its way upstairs, and now I'm walking over piles of stuff there too.  So what's the point of all of this blabbing  It's me saying these spaces aren't like this right now in real life for me my friends.  Actually, they will be for about three or four days, and then things will slowly creep back into these pretty and clean spaces and I'll be going crazy again when they do, so for now I'm going to enjoy it, and when it does happen, I'm going to look at these pretty pictures and remind myself of what it can and will look like again one day.
The entryway is midway through a decor transformation that I have had in my head for some time now.  The old setup was nice, but I was always challenged with having that long console table to decorate, and little space to sit and get ready.  The next phase of the transformation will include some extra seating and storage for all of our daily items, I just have to settle on the design and figure out if I am willing to spend some money to hire a professional to complete the project or if I want to tackle it myself as a good old DIY project.  At this point I'm so exhausted I am leaning towards a professional, but for now the way I have this space decorated works well for us, so I have a bit of time to make my mind up about it.  Oh and to save some money for it too.  If only it really did grow on trees!  Until that happens, or we finally make a decision to move forward, a pretty piece of art, one of my existing tufted benches, and a live palm plant fill the space.  I'm loving it!
The small drop-leaf table was something I stalked for about two months at my local HomeGoods.  It started out being priced insanely high, and I could only hope that nobody would be crazy and buy it before it went on sale and I could snatch it up for myself.  The price dropped after a month, but was still too high for my liking, so I pretty much gave up hope that it would be mine.  Luckily though, on a whim one day after much debate on how much I was really willing to spend on such a beautiful piece, I visited HomeGoods and wouldn't you know it, it was on sale, priced even lower than the last time I had gone!  A quick call to John to make sure it was okay to purchase it, and it was mine!  The moral of this story?  Stalk your furniture pieces until you get what you want people!  Haha!
Once the table was in its new home, I decided it was time to go ahead and start the transformation, and in doing so I needed a new mirror.  I had been eyeing so many bamboo framed items, and really wanting either a picture frame or mirror in that style, and found a beautiful one on sale at Pottery Barn.  Instead of ordering it online we went to the store to see if it truly was all it looked to be online, and it was.  So it came home with us too, and up it went.  To round out the decor I added some coastal decor pieces, and a faux palm in a natural fiber vase.  For someone who loves decor and design as much as I do, to see it all come together made me really giddy.
Moving on to the living room.  The major pieces are pretty much the same.  I finally ran across a new bench to place in front of the windows, so that's new, and the little side table between the two chairs is new too.  Both of those are TJ Maxx/HomeGoods finds.  Gotta love those stores!  I'm still looking for a smaller rug to layer under the coffee table, but I haven't found the perfect one just yet, so that'll be something on my "to find" list for the space.  I wanted to create a really comfortable, airy, coastal feeling space, and to do so I chose to decorate with pastel colors of blue, pink, and orange.  They are all very subtle, and can be found throughout in the decor items I chose.
John can vouch for me, I've been watching the Golden Girls for just about all my life, and recently, as in the past year, during each viewing I'd point out furniture and decor that I felt was making its way back into style.  The dining set, the art frames, the cushion colors, wicker chairs, the plants throughout, all things I had been noticing slowly popping up in many different genres of decor.  For myself, I knew I'd be adding a few pieces to our home since it was obviously striking a chord within me.  I think I was able to pay homage to that in this space, while keeping true to my signature style, and  I'm pretty sure that with a few more makeovers to come, you'll be seeing some more of that style throughout our home.  I look forward to updating you all as we make progress in each of these areas.
Monday
Green With Decor
Iris Nacole
My Life From Home
Refashionably Late
Tuesday
Seeking Lavender Lane
The Weathered Fox
Q-Schmitz Home Design + DIY
Our House Now a Home
Wednesday
Twelve on Main
Little Bits of Home
Beauteeful Living
My Creative Days
Thursday
Architecture of a Mom
Two Purple Couches
The Tale of an Ugly House
2 Bees in a Pod (house 1)
Friday
Simple Nature Decor
2 Bees in a Pod (house 2)
Lehman Lane
Farmhouse 40
-Iris