Welcome to the first of a few holiday decorating posts, here on Iris Nacole! If you're just joining me today via the "Deck the Halls" blog hop, welcome! I'm so glad you chose to stop by today! Thanks to those of you that have returned to the blog as well! Today I'm sharing our dining room, which we recently renovated. With a few things left on our to-do list to truly complete this space, I was left with an opportunity that I wasn't going to pass up. We have been going back and forth between adding shelving onto the shiplap wall, or leaving it bare. I like both ideas honestly, and with them still bare I was able to display a variety of wreaths across the wall adding a whimsical look to the area.
If you've been following along, you know that I've been going on a "less is more" journey this past year. For so long I decorated the house to the nines, or at least tried to, stressed myself out about it and spent way too much money and time doing it. I just can't bring myself to do it anymore, at least not right now, so once I got the wreaths up on the wall, I decided that it would be my focal point, and complimented it with very simple decor placed throughout the space to complete the look. Of course, I couldn't help but to add a small Christmas tree to the mix, but that was just to keep the eye moving across the space.
The table is decorated with a simple tablescape, easy to navigate around during the times we sit down to eat. I thought it would be cute to corral our holiday plates in a round wire basket, along with our gold flatware in a ball jar, displayed along with a set of cloth napkins. I also gave our centerpiece careful thought. With the wreaths displayed directly behind the table, I didn't want my centerpiece to overpower them. I used a few faux juniper sprays displayed inside a glass vase, which gives just the right amount of color to the table, and compliments the wreaths.
The space is visually stunning and inviting, with the spin of calm that I so desperately need these days. It didn't take long to complete it either, so if you're looking to save some time, but wow your family, this is the way to go! Plus the day-to-day living that will go on around it, will be so much easier to manage until it's time to put it all away.
Wow! Who knew I had so much to say about this? Hopefully that wasn't boring to y'all! I always want to give you an insight into my thought process, as well as explain the look as much as possible, but I know that seeing can be much more informative, so I hope you enjoy the photographs of the space, and take away some inspiration that way too!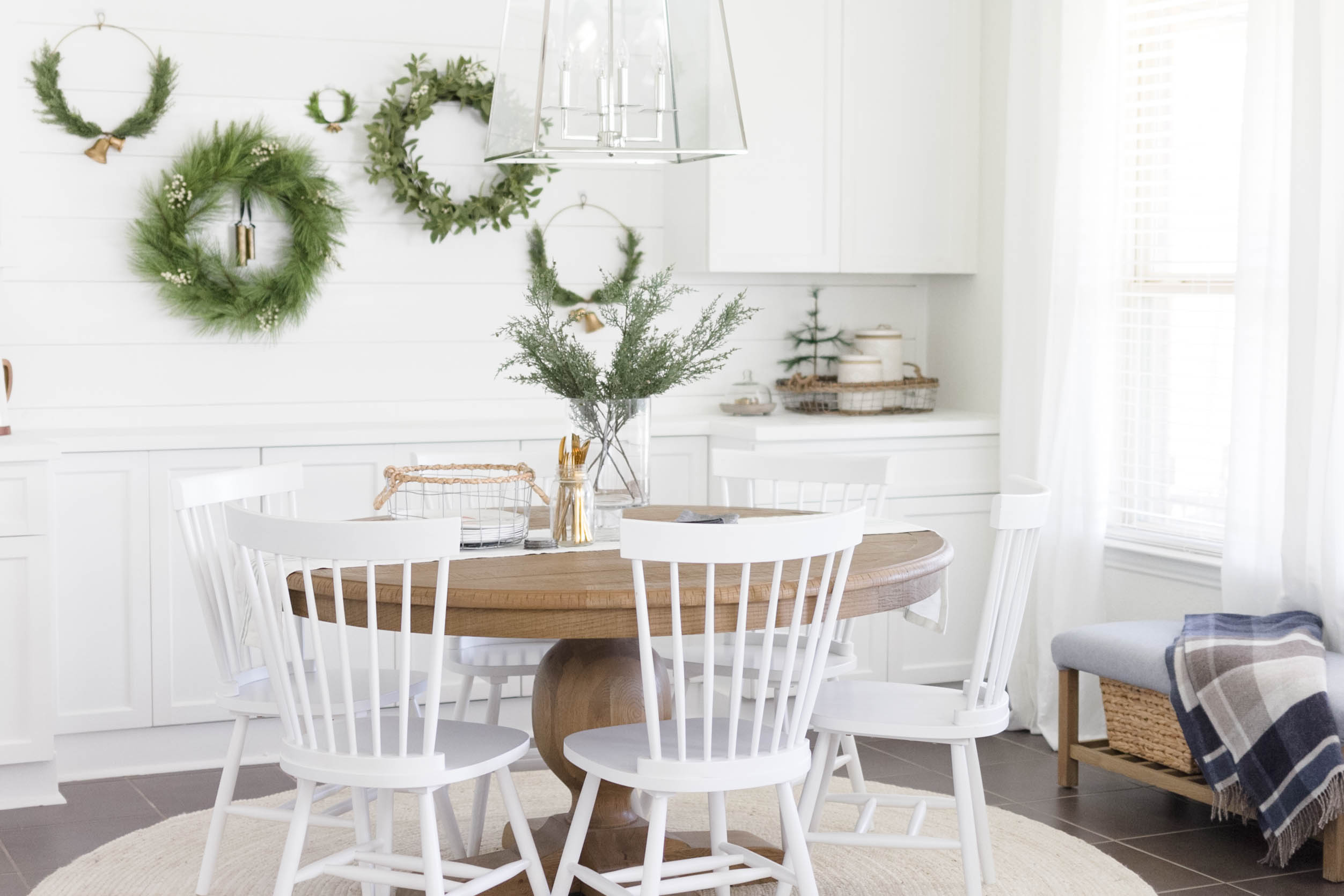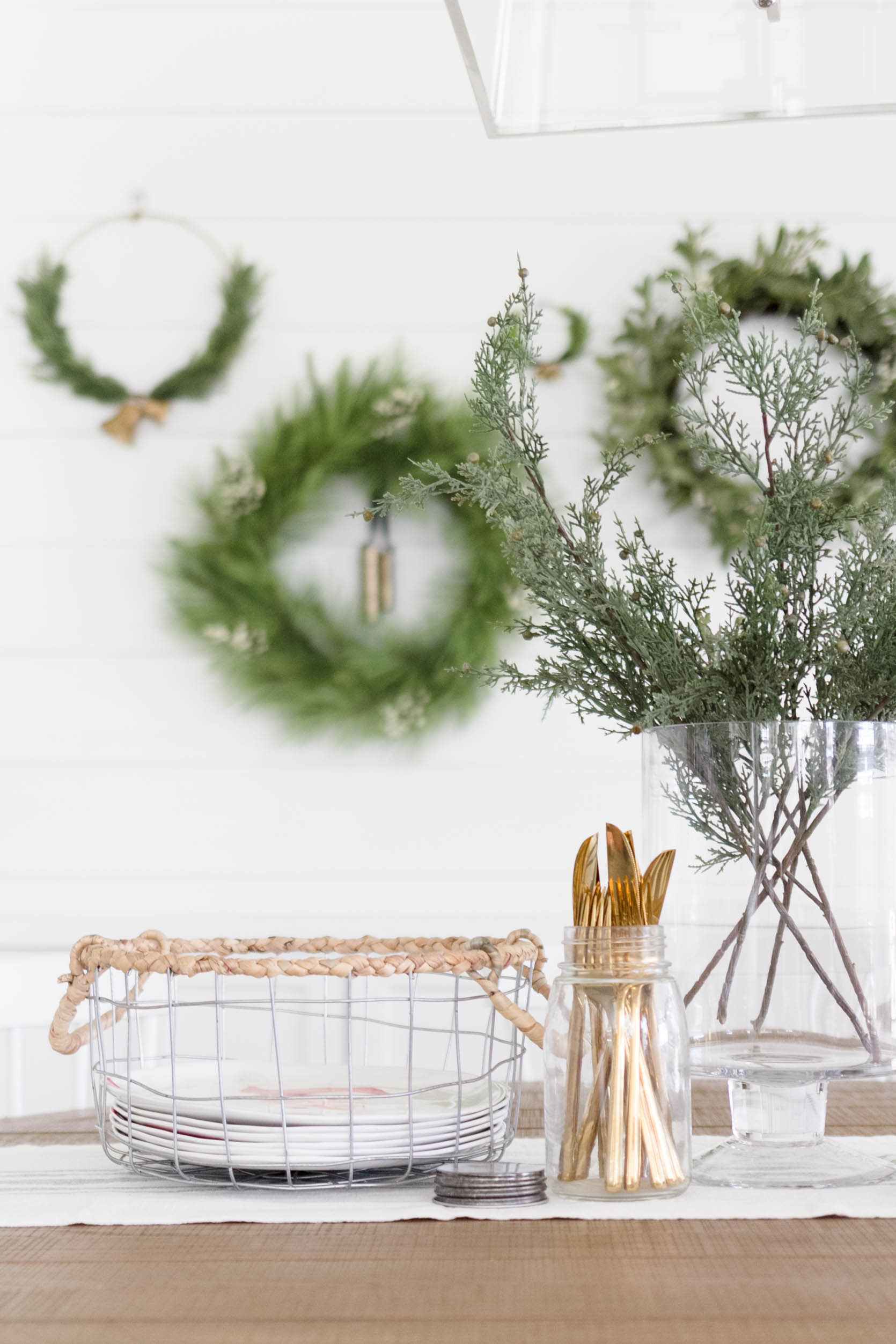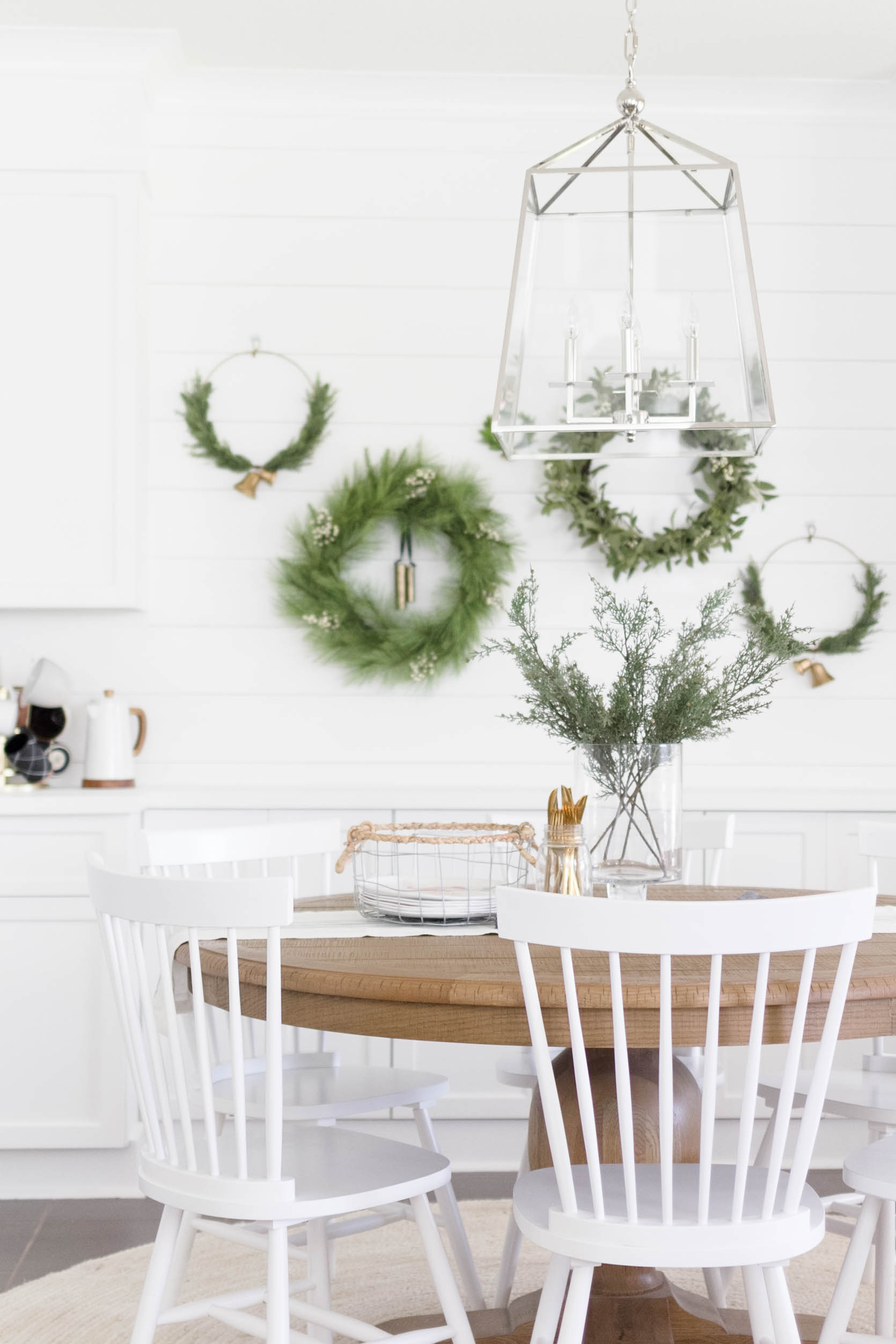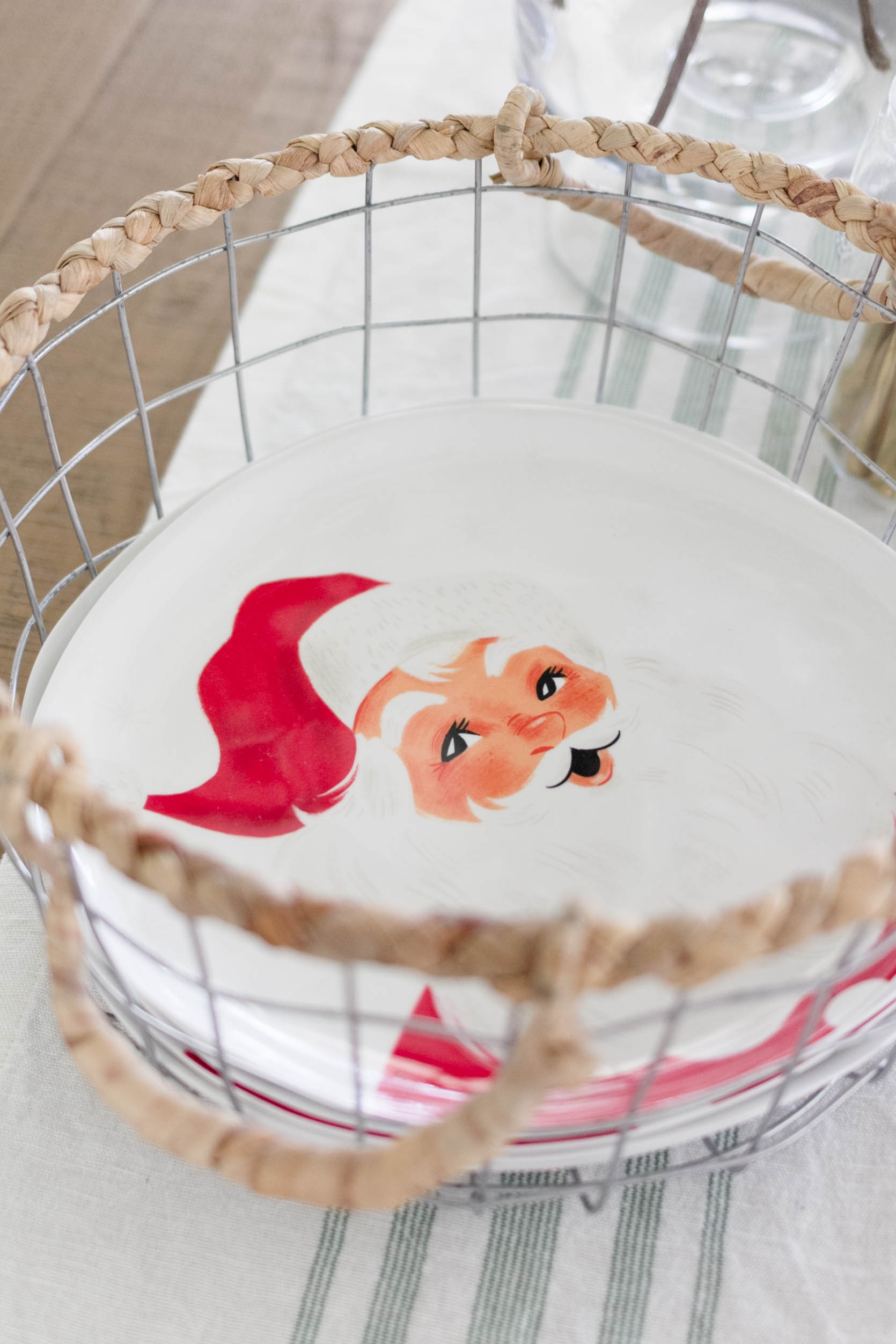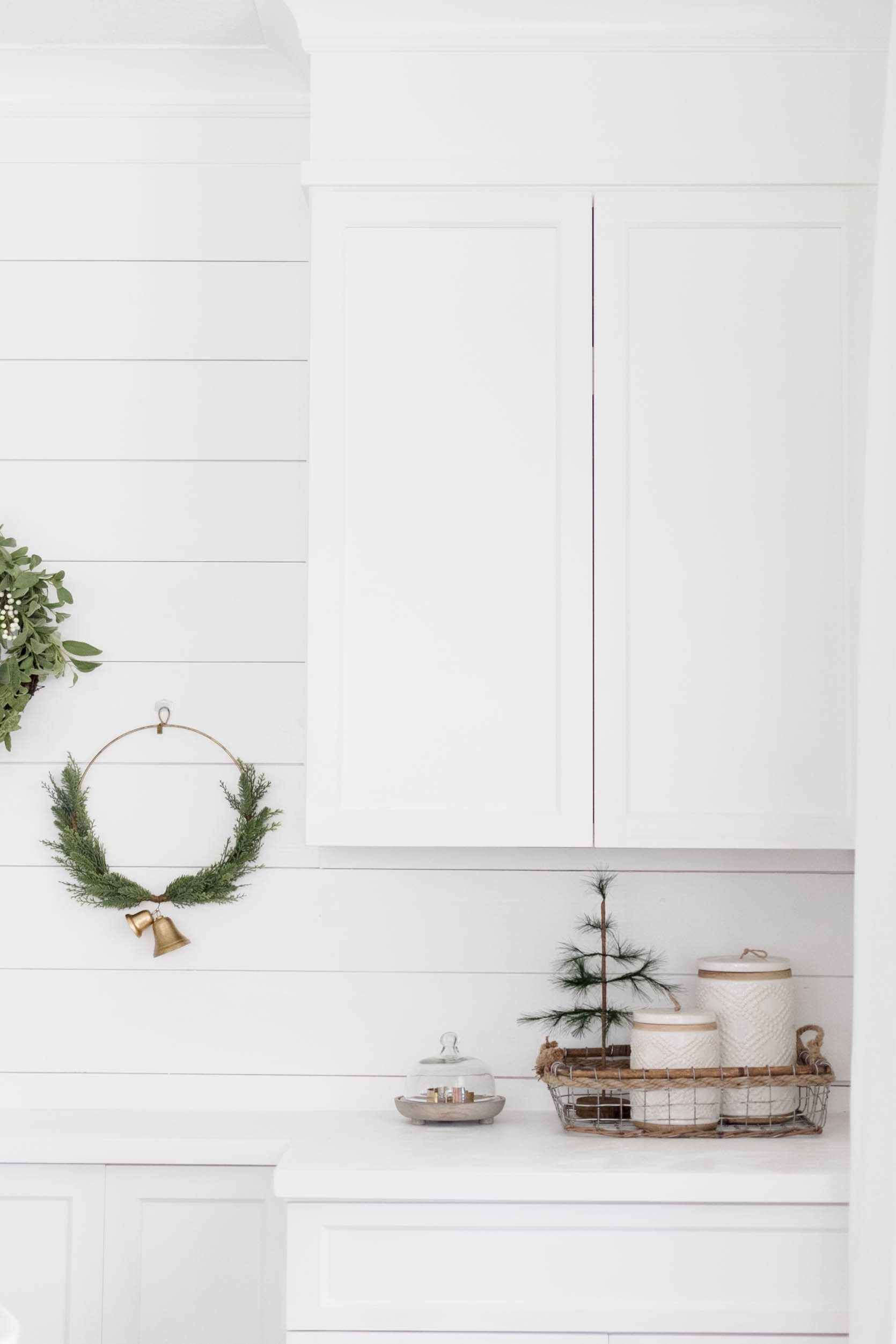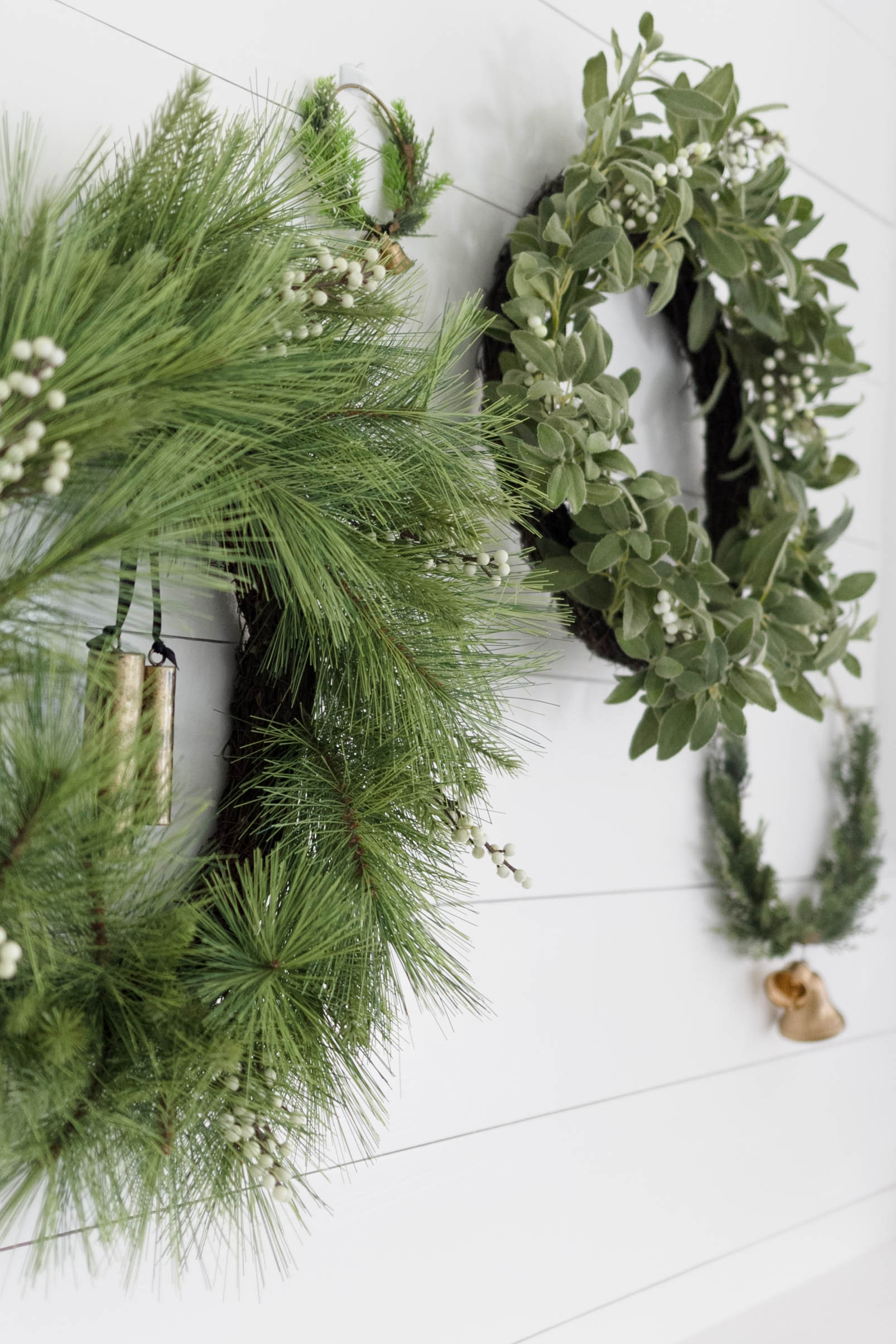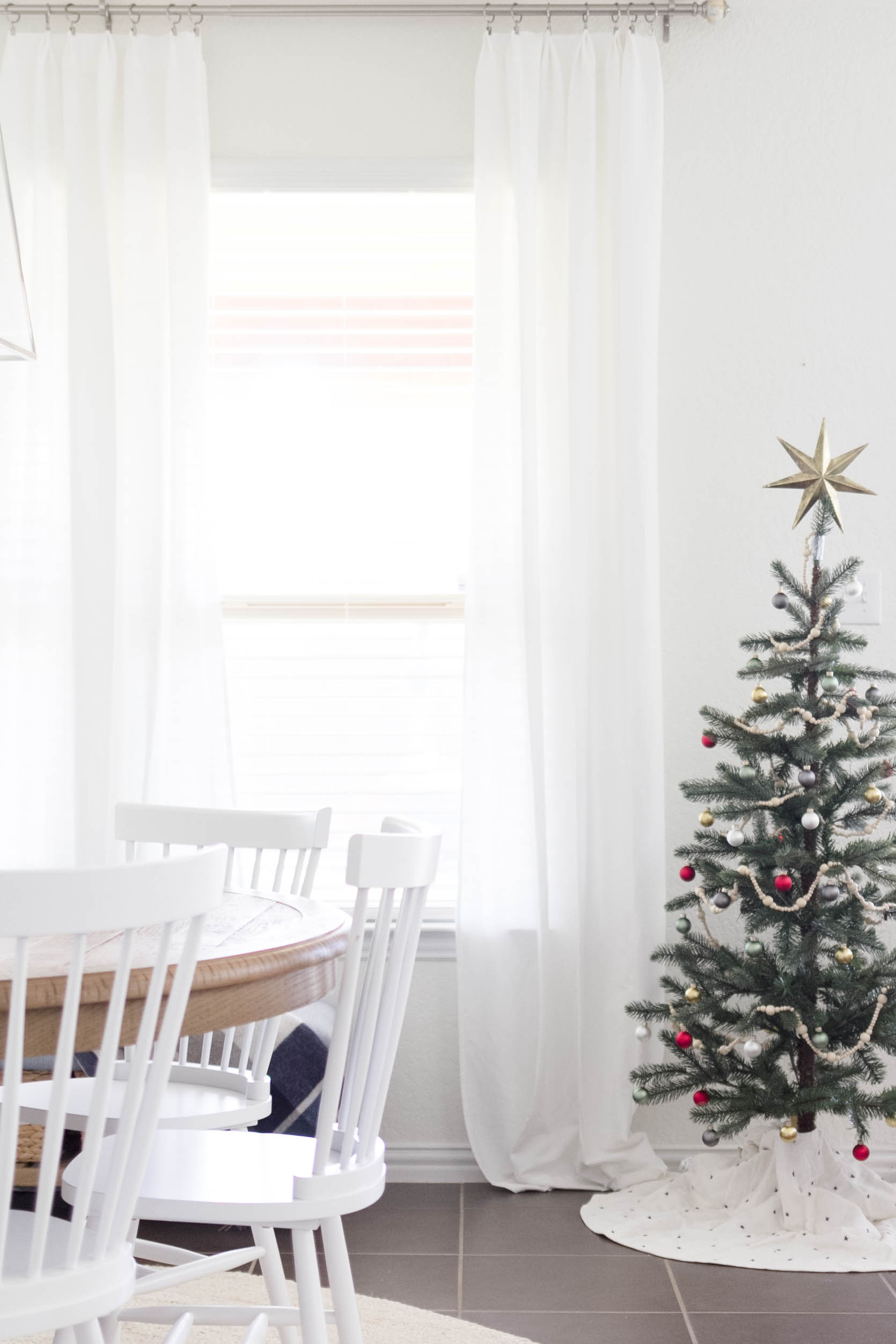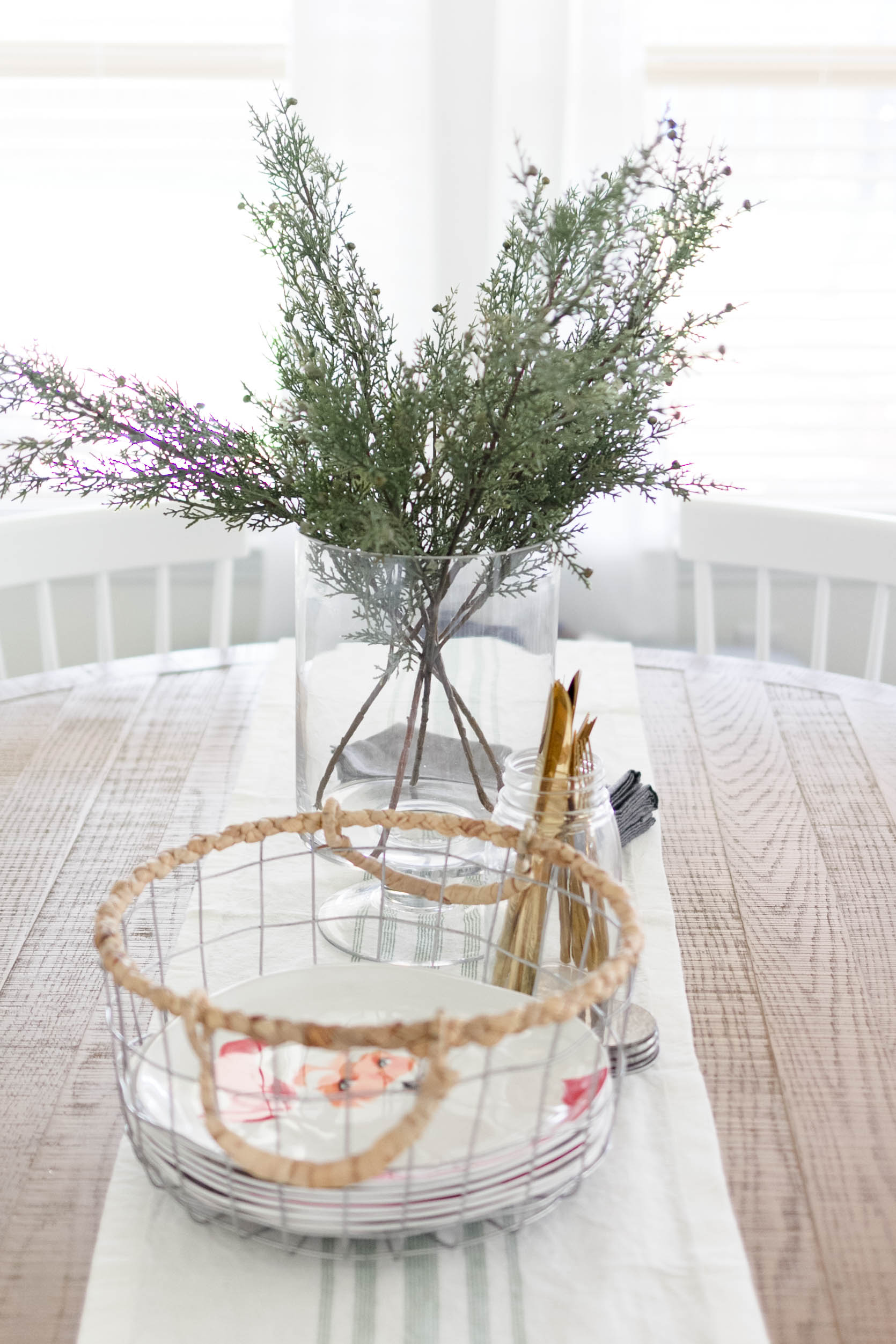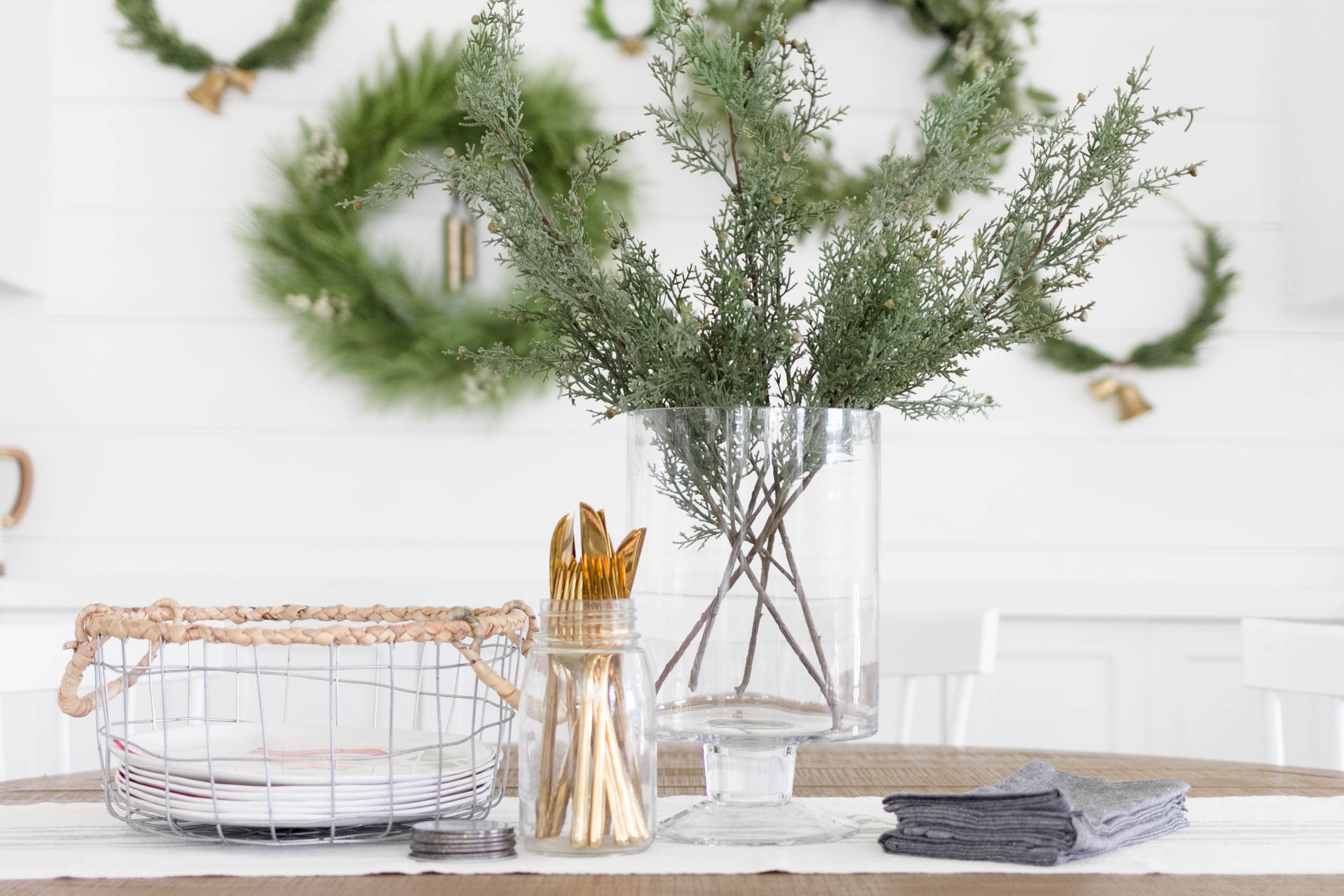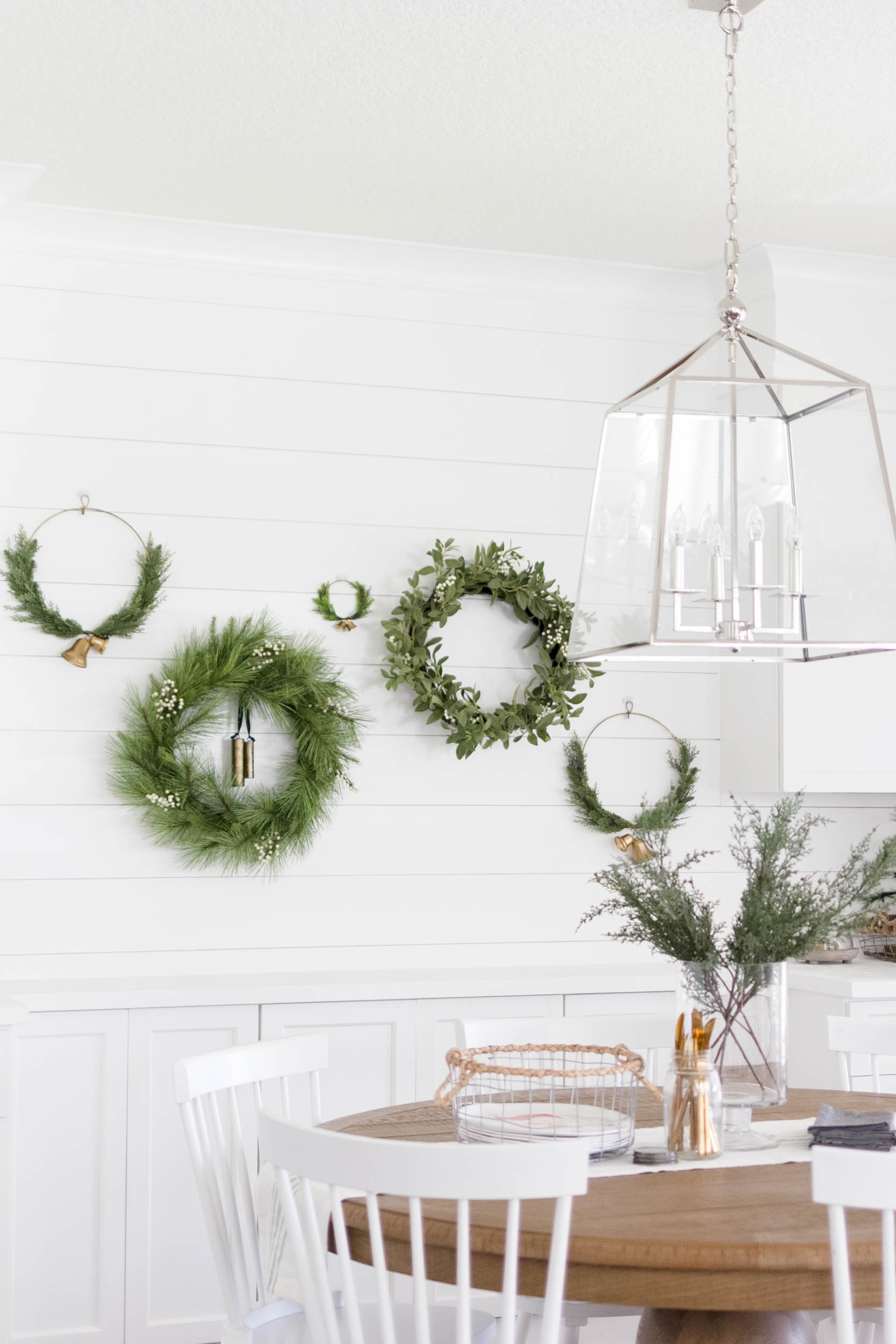 Shop the Post! (Affiliate links included.)

Before y'all go, please take a little bit of time to visit my fellow Instagram/Blogging buddies, who are part of the "Deck the Halls" blog hop I mentioned above. You're going to love all the inspiration from this talented bunch!