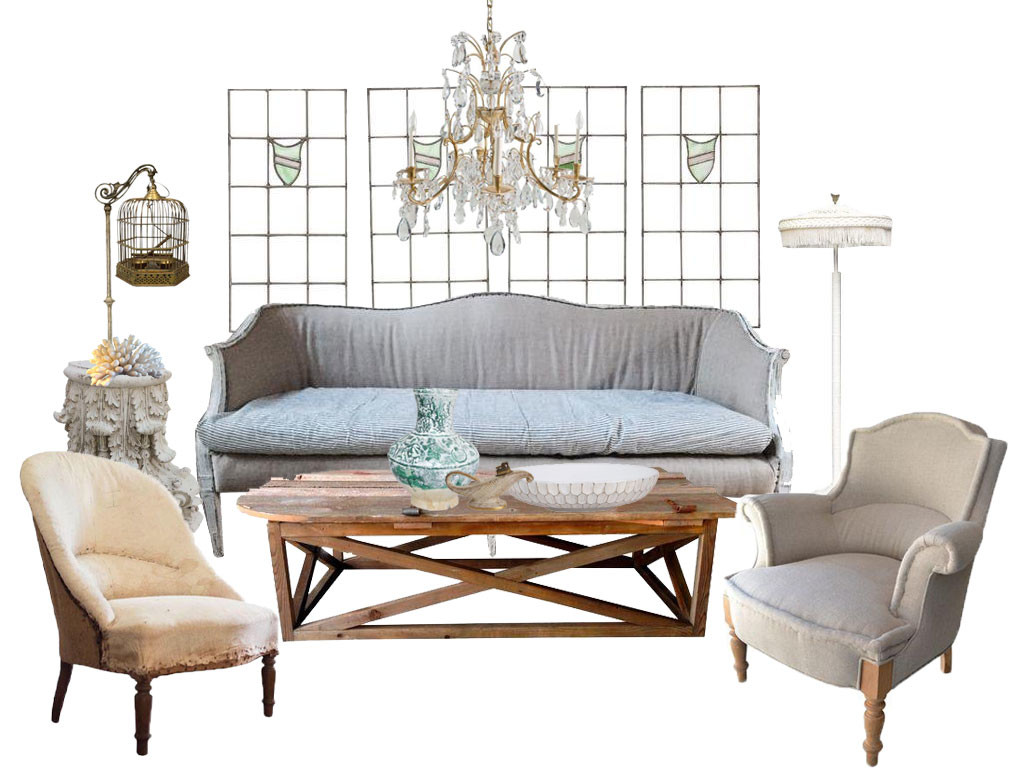 If you know me at all, you know that I love a good challenge.  I'm naturally competitive, even if their is no "winner".  So when the good people at Chairish contacted me, asking me to view their collection of Shabby Chic products, and come up with a mood board of my favorite pieces, I was immediately game.
The great thing about Shabby Chic is that it can go in so many style directions.  For example, this deconstructed chair makes a great addition to this romantic setting, yet it would fit right in if I had chosen to create a very industrial style mood board instead.  You could say the same of all these pieces.  Just choose your personal style and go for it!
As I was scrolling through the products on Chairish.com to create my mood board, I found that many of the pieces jumped off the page.  I was in creative heaven!  I had so many ideas come to mind that I wanted to share, but eventually decided to create a living space that I could see in my own home.
My personal style can't really be defined by one label, but if it were to be labeled it would read as such: Traditional-Coastal-Farmhouse-Chic.  See what I mean?  I appreciate so many styles of decor!
That's what is so wonderful about Chairish!  With the website set up for individual sellers to present their unique products in one convenient location, it's like visiting the most amazingly collected flea market of your life from the comfort of your home.  For those of us that appreciate vintage pieces, but are not always able to find them in person this is a great alternative too.  Want to know something even greater?  You can make offers on the pieces you love, just like you would in person at a flea market, and the seller has the option to accept or counter.  With brands spanning from Chanel to Herman-Miller, you can find all sorts of quality items!
I want to thank the team at Chairish for giving me the opportunity to participate in their challenge.  I encourage you all to visit Chairish.com to see the goodness for yourself.  Just follow the links below to view your favorite pieces from this set.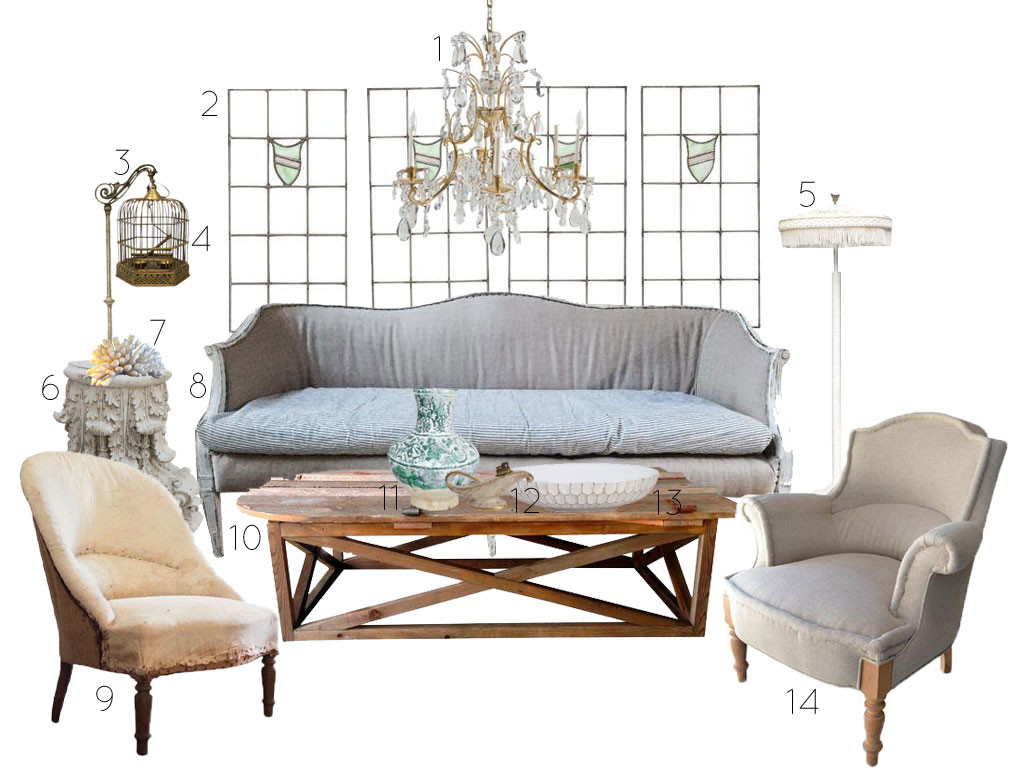 1/2/3/4/5/6/7/8/9/10/11/12/13/14
-Iris