This post is sponsored by Cutting Edge Stencils. All opinions are my own.
I just love these Create and Share challenges (hosted by my friends Stephanie and Cat)! They keep me on my crafty toes, and around this time of year, when I'm usually ready to just sit back and relax, it has done it again. This month we got to work with Cutting Edge Stencils, and were challenged to create a home decor item with the stencils provided to us. Having worked with them before, I knew it was going to be a fun experience. I easily came up with this cute little holiday crate idea for our annual outdoor Christmas tree. It has been a tradition for us to go our and search for a small tree for our front porch for the last three years. I think it look adorable in the crate! How about you?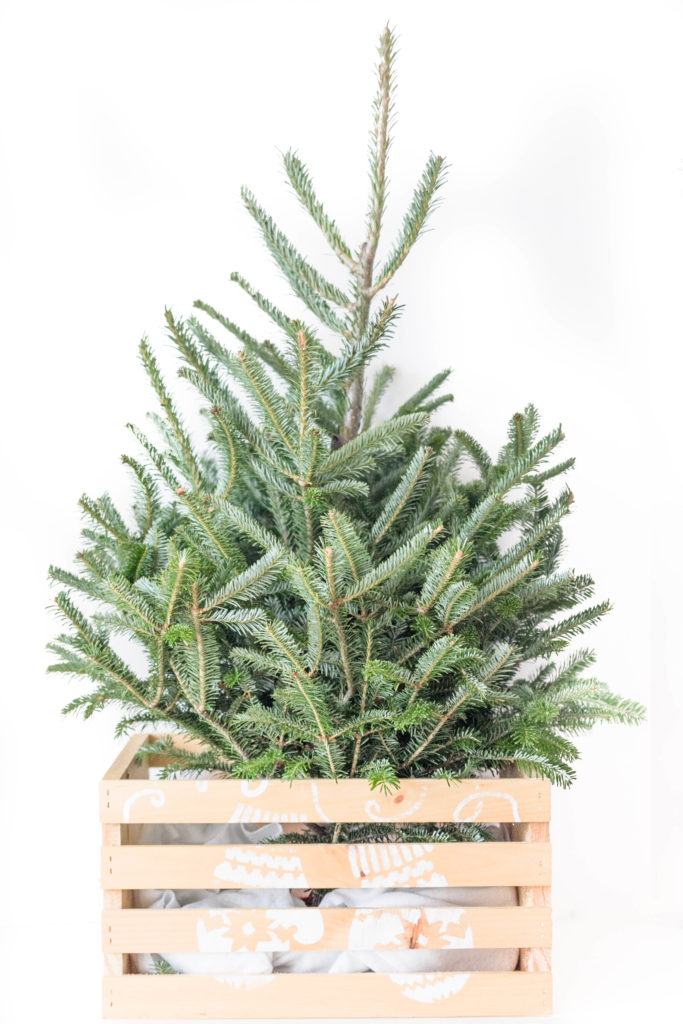 Here's how to make your own. It's as simple as 1-2-3!
Supplies:
Chalk Paint
Sponge Brush
Wooden Crate
Step 1: Position your stencil onto the crate. (Secure if needed.)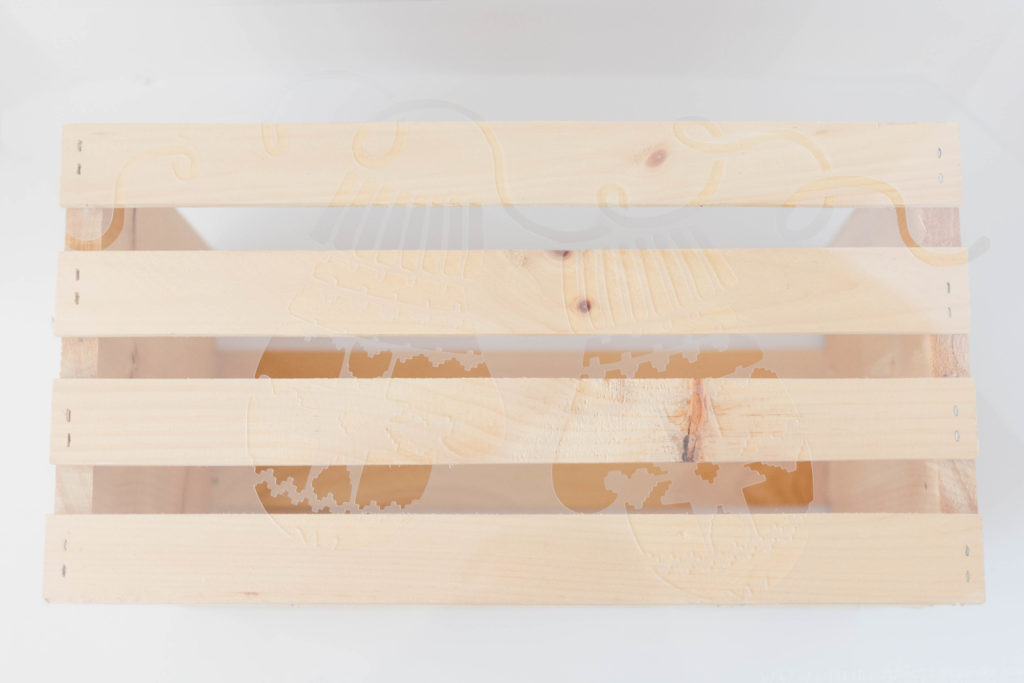 Step 2: Using a sponge brush, dab your paint into the negative space of the stencil and surroundings. Dabbing will give the paint a worn look, which is the look I am going for.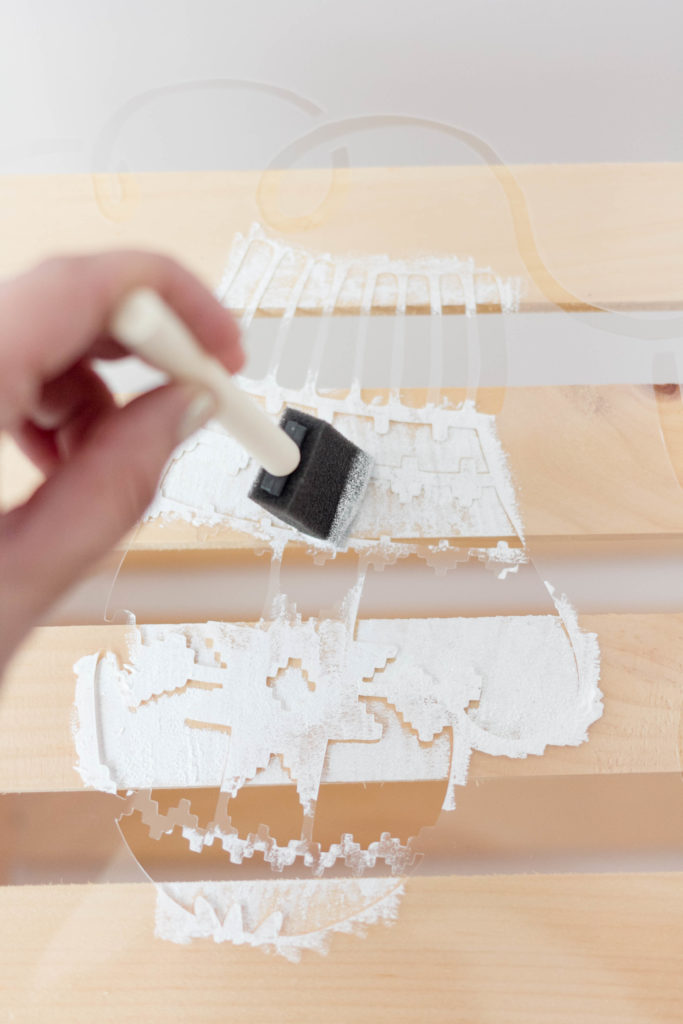 Step 3: Remove stencil and let paint dry.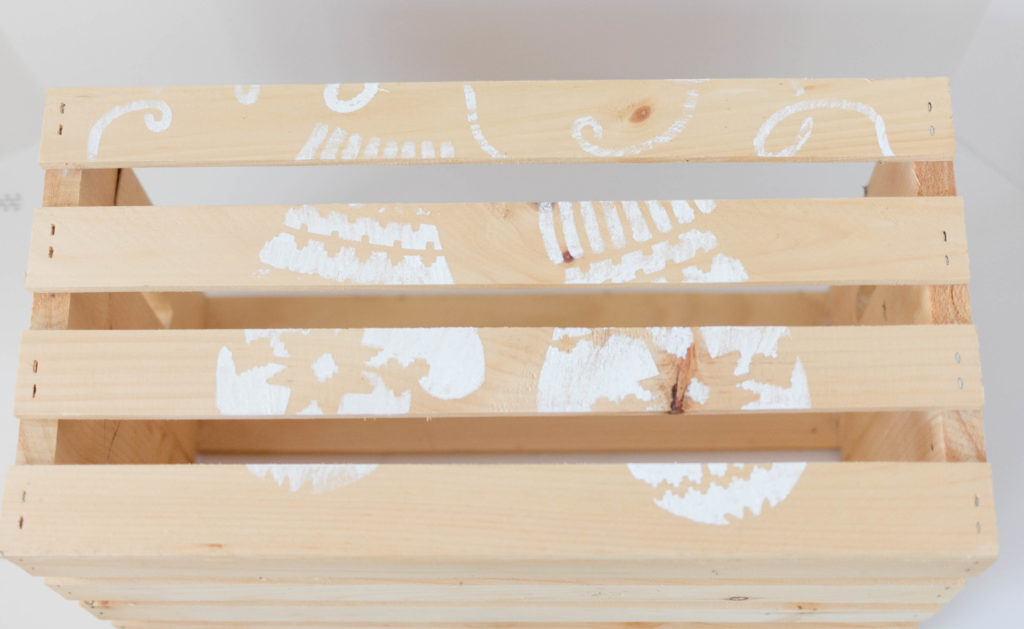 Enjoy, and be sure to scroll down for links to all of the other Create and Share participant's projects! Also, since this is probably going to be my last post before Christmas, I'd like to wish you all a very merry Christmas!
-Iris
Pin this!