This post is #sponsored by The Home Depot.  As always, all opinions are my own.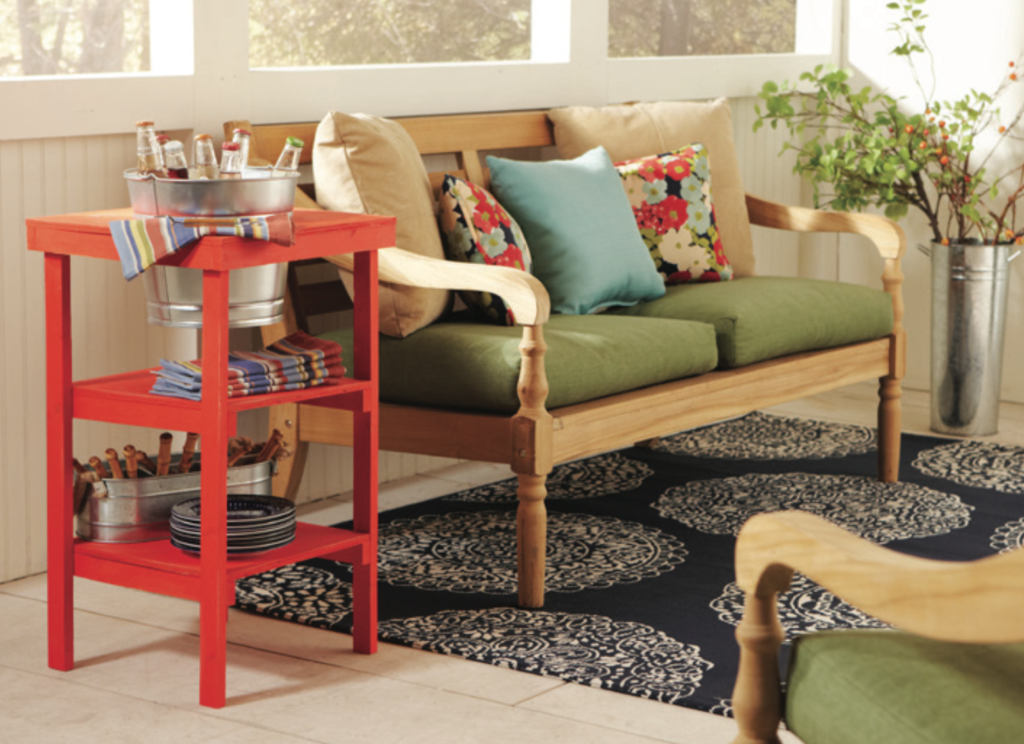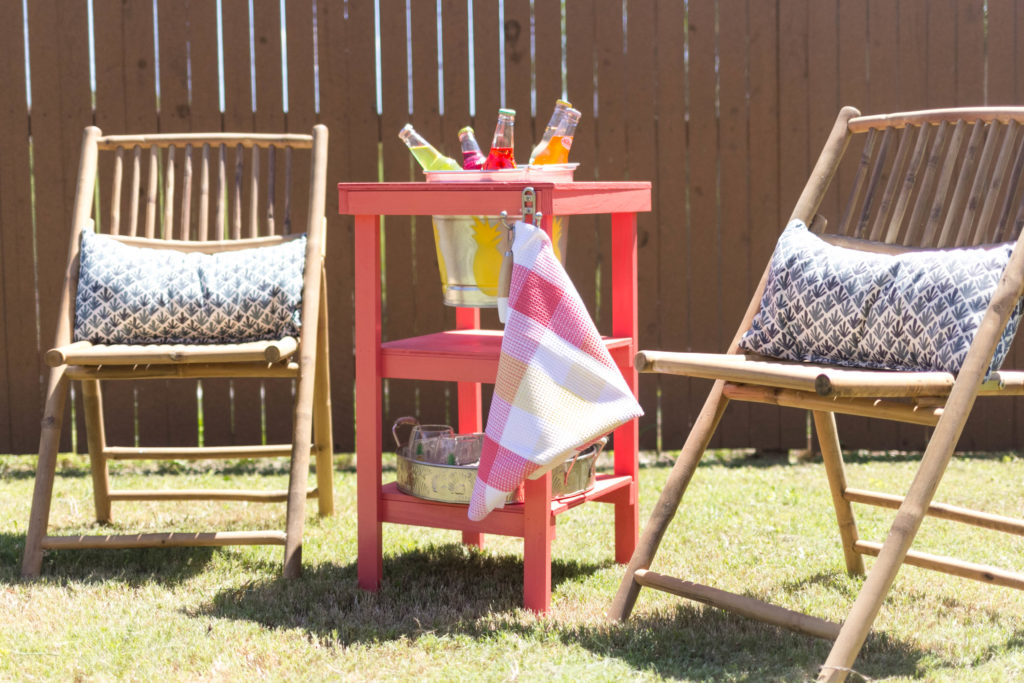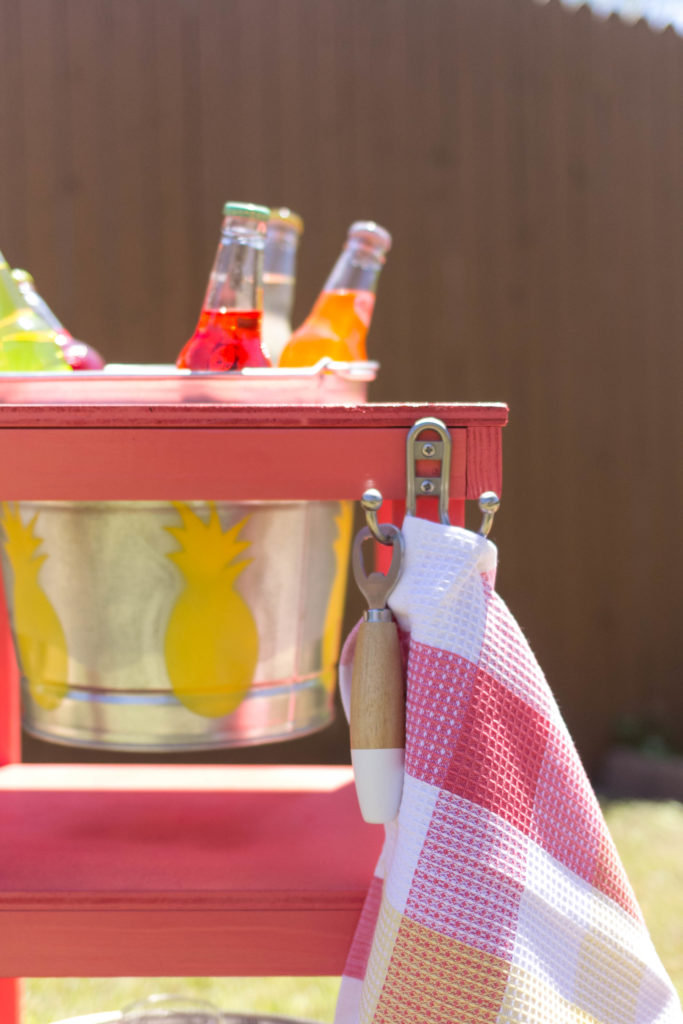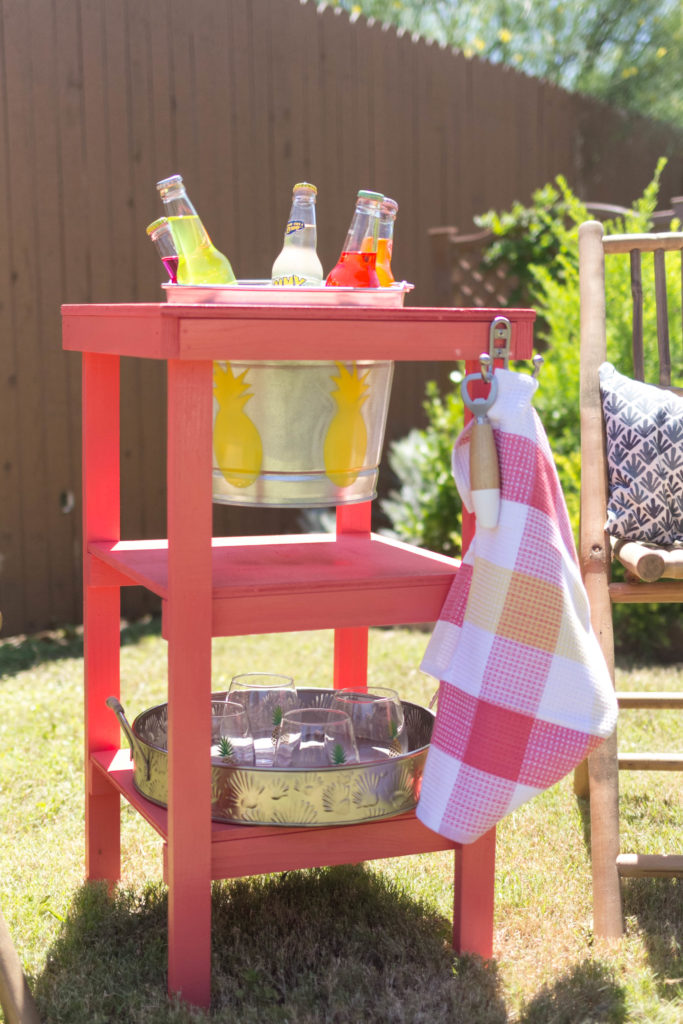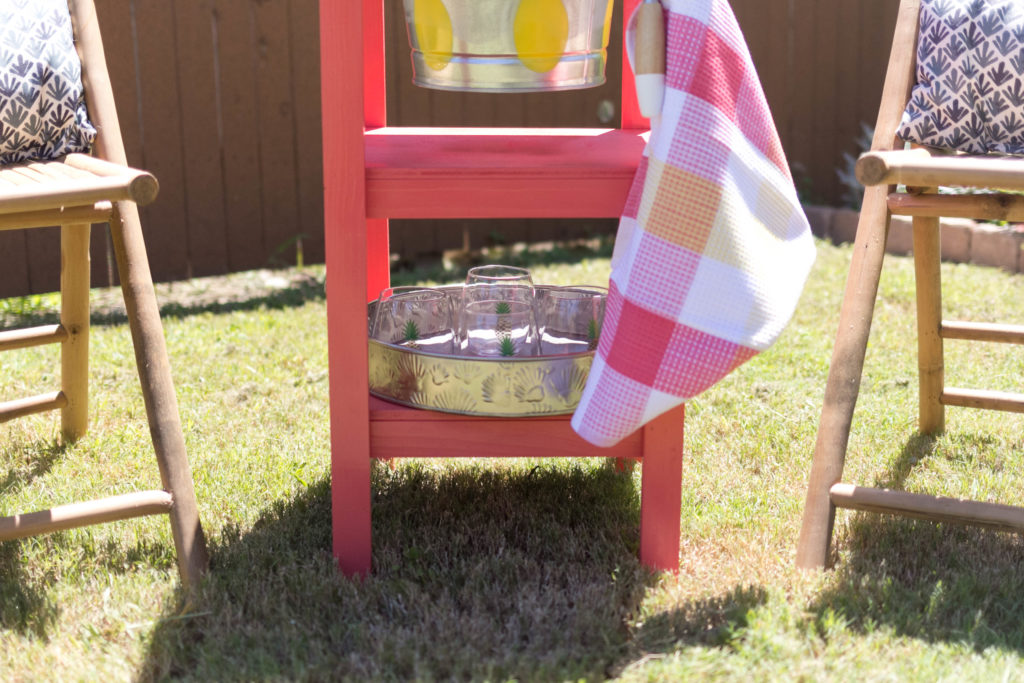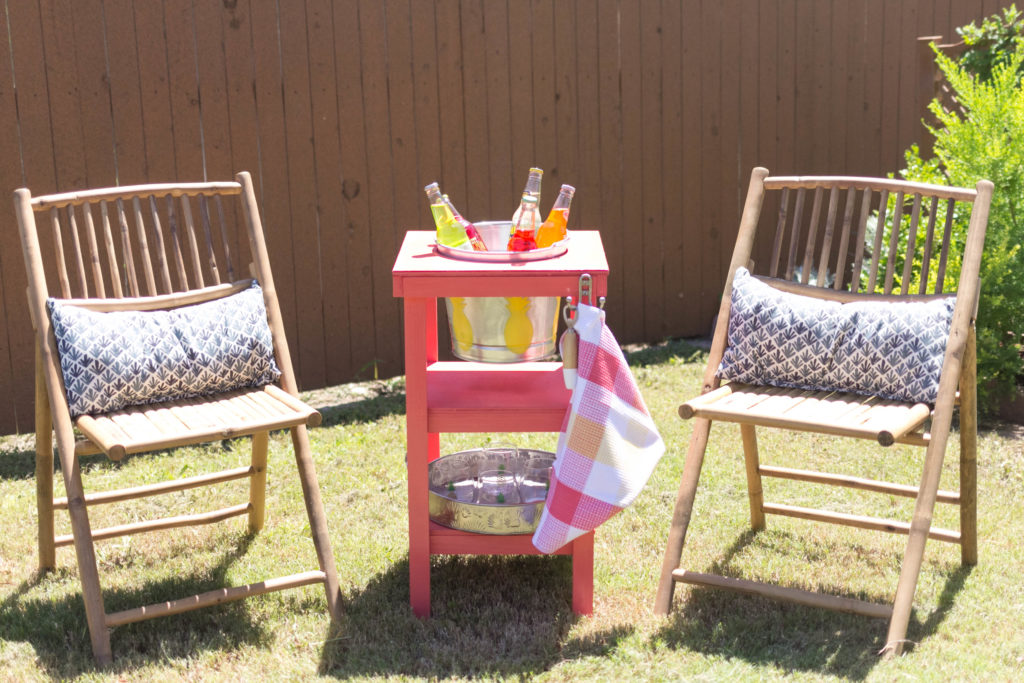 I'm so excited you could join us today for our big reveal of the beverage station we made for the Home Depot's Do-It-Herself ("DIH") Workshop (#DIHWorkshop) for the month of June!  Naturally when I started to plan out how I wanted to customize it I gravitated towards the idea of it being painted white, but luckily for me, my dear husband's suggestion to make it a bolder color won out, and I ended up picking out this beautiful shade of coral instead.  It was just the punch of color I needed to lead me to my next idea, which was to add some cute pineapple shapes to the ice bucket.  Obviously by now you know about my current obsession with pineapples, so I was over the moon when the DIY project turned out better than I had imagined.
Since we plan to use this little lady on our back porch and in our yard when necessary, I thought adding a little double hook to the mix to hold a towel to wipe down the ice cold drinks, as well as a bottle opener for those non twist top beverages was a good idea.  Why go searching for either when you can have them right at your fingertips?  I layered in a galvanized tray on the bottom shelf to hold drink glasses for those of us that prefer to drink out of glasses instead.  Plus it's the perfect place to stash those bottle caps when you pop them off!
I was actually pretty amazed at how quickly and easily I was able to put this beverage stand together!  At first glance it seems like a lot of pieces, but once you get started, I'm telling you, it's over before you know it, and you're ready to enjoy your work!  The size of the beverage stand makes it the perfect addition to any sitting area as you can see from the pictures above.  Moving it around as needed is super easy too since it's pretty light, so don't worry about having to leave this baby in one place!
I hope you're interested in making one of these too!  Remember, The Home Depot is hosting a free demonstrative DIH Workshop this month on Thursday, June 16, 2016 / 6:30 PM-8:00 PM.  Be sure to register to attend at your nearest Home Depot and see exactly how to make your own beverage stand!
Now I'd love for you to have a look at all of the different versions of this beverage stand that the June DIH Workshop team has made!  Just follow the links below!  Enjoy!