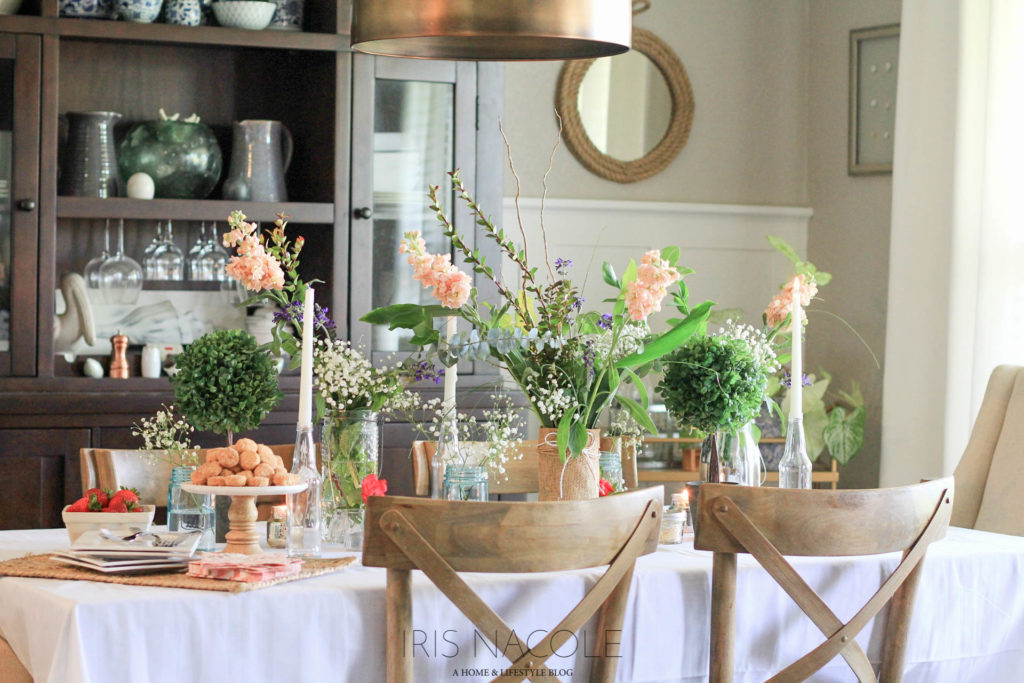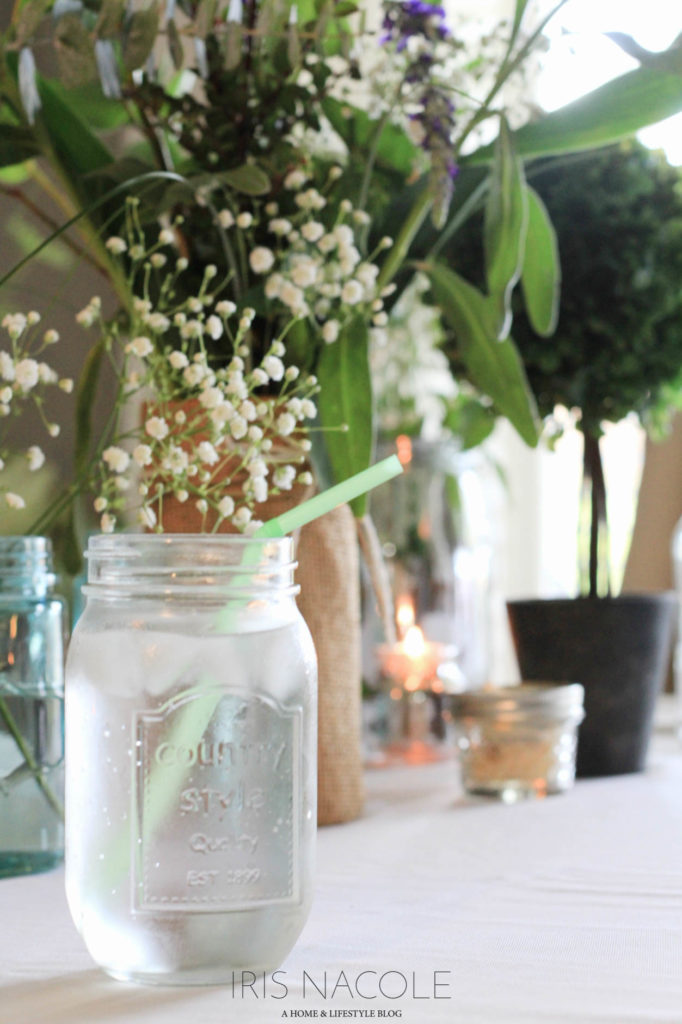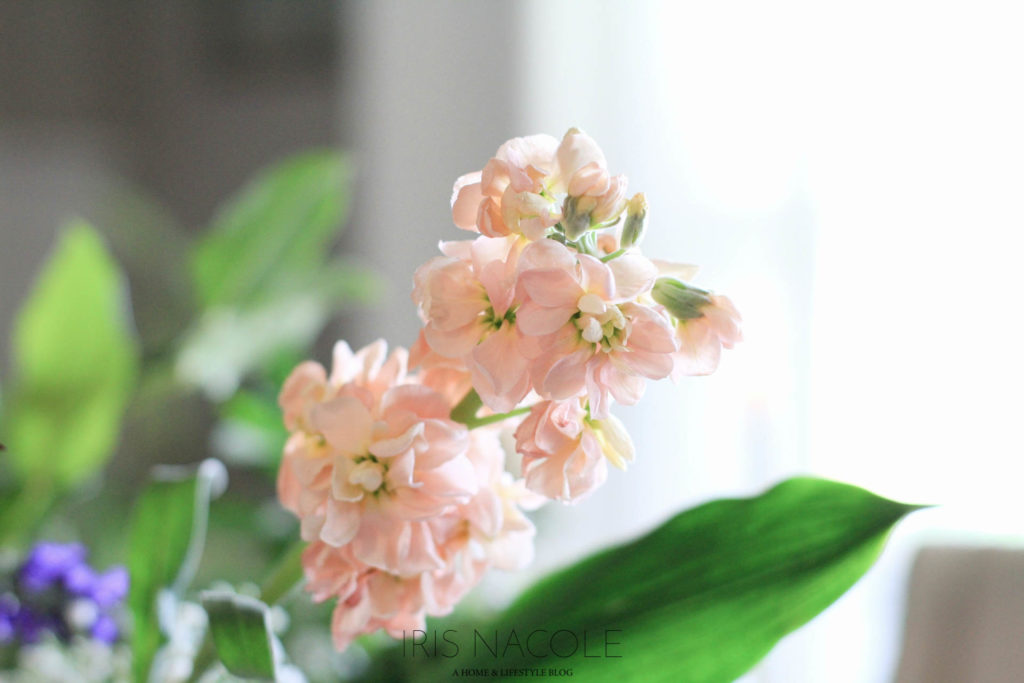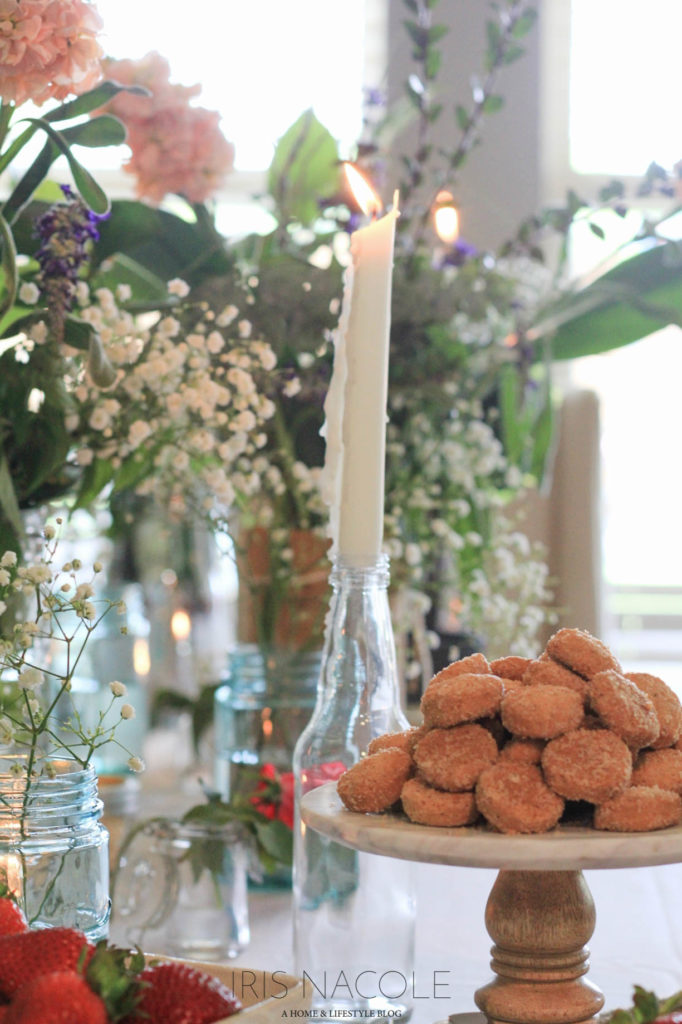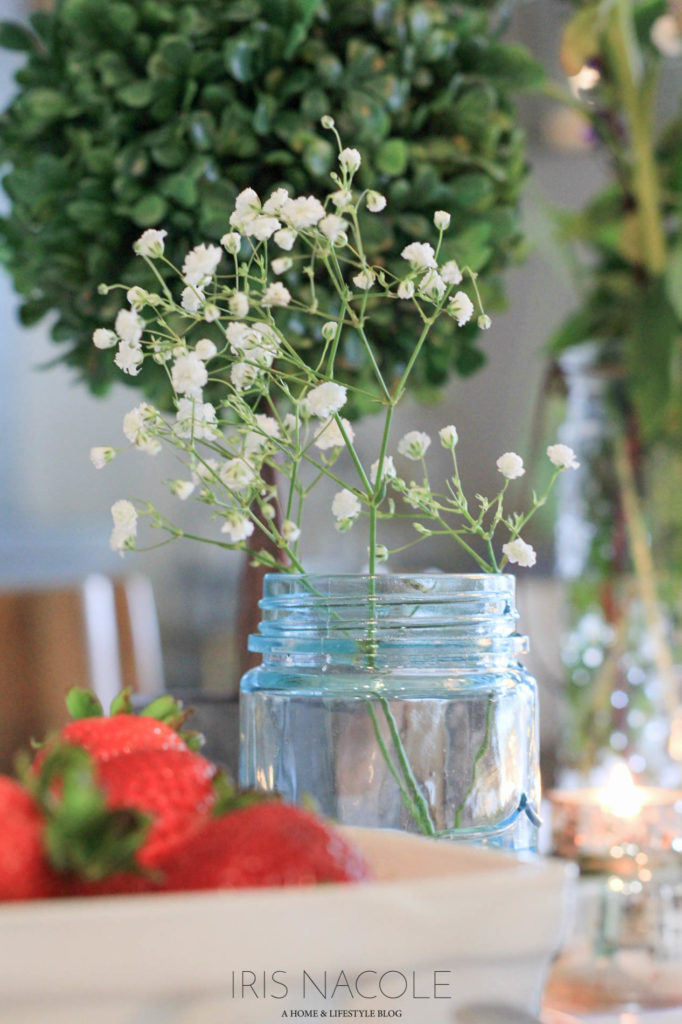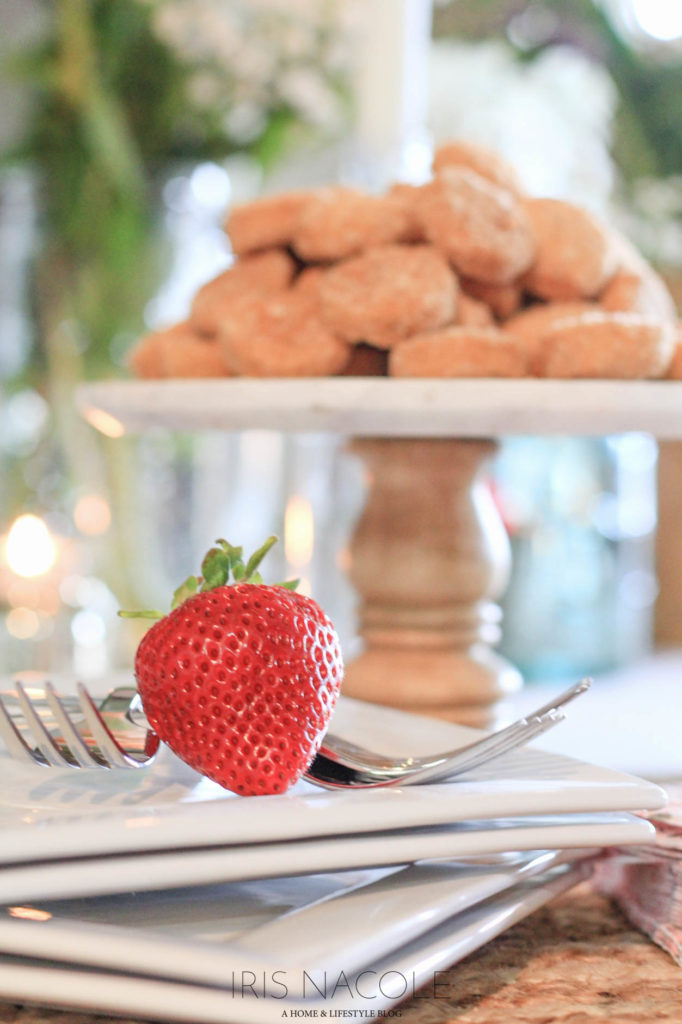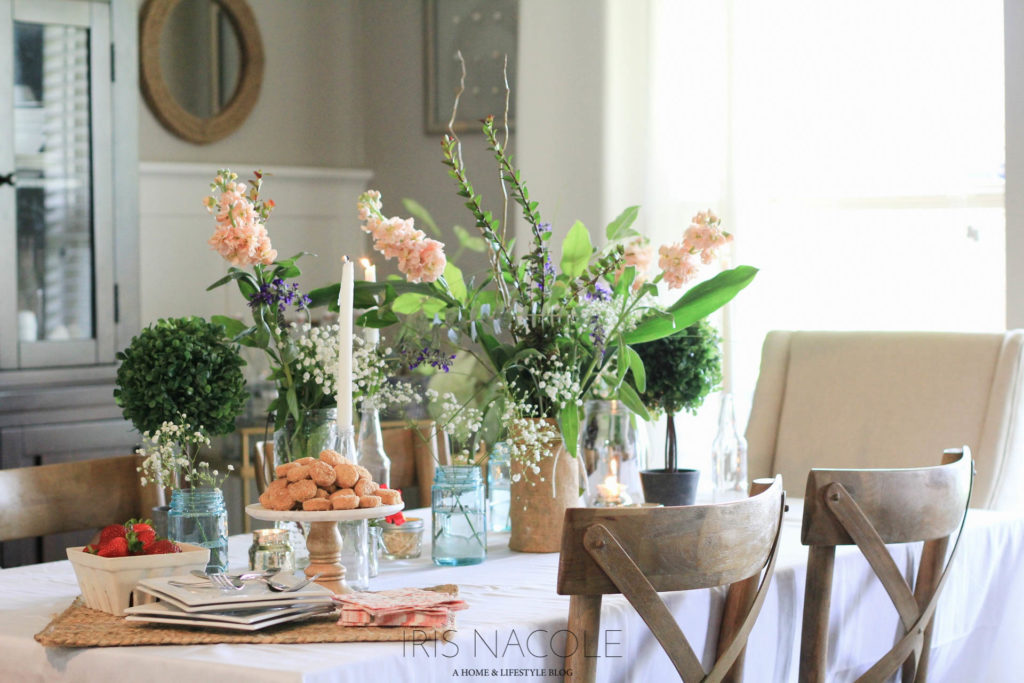 Welcome back, friends!  I should welcome myself back to the blog too, since I took a week off.  Things were hectic, we were sick, and I couldn't put a real sentence together easily, much less an entire post, so I decided to take a break.  The good news is that I'm extremely motivated to share this post with y'all today despite this silly cold.
If you know me on Instagram, chances you are aware of the many groups of Instagrammers hosting hashtag contests.  I like to play along for the simple fact that it's fun.  I love taking photos, so when someone tells me to go out and take a picture of x, y, or z, I am happy to accept the challenge.  One of the groups challenged their audience to create a "garden tablescape".  I thought, oh I can do that!  I can use the faux flowers from my Easter Tablescape, and figure out a few new arrangements to share."  Well, I did that, but guess what?  It was BORING!  I mean, it was pretty, but it was boring because I felt like I had already done it, which I guess I had.  I really wanted something fresh so I set out to challenge myself to do it for under $20.
Before I got sick, we went grocery shopping.  I bet that's where I picked up the silly virus in the first place.  Darn you grocery store germs!  Anyways, as I was browsing the produce section I saw that the floral section had a nice rack filled with pretty flower for under $5 a pack.  I took note of this because it's closer than having to drive to Trader Joe's (my preferred place to find fresh flowers), and knew I'd probably want to come back to take a closer look one day.  So today was that day!
We walked in warily, hoping to not catch any of those silly germs again, went directly to the flowers and sure enough, I found three packs of beautiful flowers, and filler for under $15!  Yep, that's right, $15!  I was sure the ones I chose would work with the flowers we have growing in our front yard, so I left it at that, picked up a few other items, and left as quickly as I could.  The jury is still out on whether or not we left with any germs.
We got home, and I went right to work.  Luckily for me, my little helper was cooperative.  Actually, I was required to take a couple of photos of him as I was shooting it all, but hey, that's my baby, I don't mind!
As I mentioned earlier, I wanted to stick to the garden party theme, and being from Texas I felt like using jars to play into this.  I've had most of them for quite some time now.  The blue ones I picked up about a month ago at the Target Dollar Spot.  I knew I'd end up using them one day, and two for $3 was a good deal.  I recently used the bottles with the candles for another table setting I did outside, so I just pulled them out and sat them on the table.  I have to be honest.  This was SO EASY!
To recreate the look, you will need a white tablecloth, and random shaped vases, or jars. Heck, lets just say random shaped containers! The amount will depend on the size of the table of course. I used three taller containers for the bigger arrangements, and three jars for the smaller ones.  Of course you need your flowers, and the topiaries, if you want to create the exact same look, though a few more arrangements would be just as pretty.  I decided to make the smaller arrangements out of Baby's Breath only.  I wanted it to be very simple, so that the focus would be on the larger arrangements. The larger arrangements consist of random flowers from our yard, some I purchased, and greenery. I'm sorry, I really don't know the name of them, otherwise I'd love to share.  If you have a flower garden you could easily find all of this there.   I wanted a bright pop of color throughout the space, so I took a couple of tiny jars and added a Knockout Rose to each, along with Baby's Breath, and a couple of leaves that had fallen from the greenery as I was making the arrangements. A few votives were placed throughout, because I love the look of twinkling lights, and visually it helps fills the space. That's all that went into this really. It costs me $15, and a bit of time to bring out some already owned jars and vases. I'm sure a lot of us can do that pretty easily, and if not, it shouldn't cost much to visit your local craft store and purchase a few jars to use.
I'm actually pretty excited that I did this, because we have Father's Day, Grandpa's Birthday, our wedding anniversary, the 4th of July and my birthday to celebrate in the next couple of weeks.  Yeah, I don't know what God was thinking allowing all of that to run together, lol, but hey, it's a festive time for us!
Thanks for stopping by!
~Iris
Linking up to the Your Turn to Shine Link Party & Friday Favorites Link Party.  Take a look!