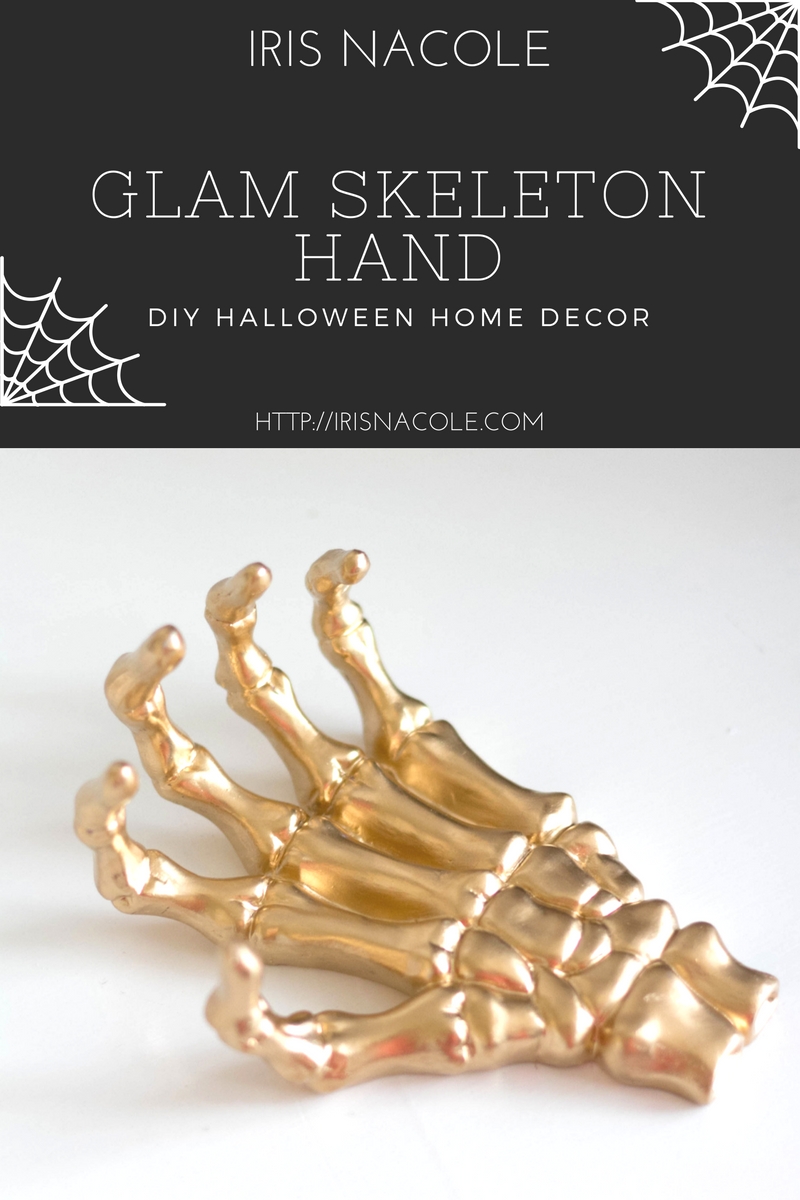 I love a touch of glam sprinkled about, so when I ran across a piece of decor similar to this gold skeleton hand while browsing a flash sale site I challenged myself to recreate the look myself.  Once I read the description, I knew I would be getting the same exact product but at more than half the price! (It was being sold for $25.)
Here's how you can get the look for less yourself!
Supplies:
Resin Skeleton Hand – ArtMinds Halloween Resin Hand -Found at Michael's, but they don't currently offer it on their site.  Item # 422867 ($3.99)
Liquid Leaf-Classic Gold ($5.99)
Small Paintbrush ( I had some on hand so I didn't have to buy any for this craft, but you can buy your own pack of brushes here for just $3.99. (When using Liquid Leaf, the bottle recommends that you clean your brush with Xylene.  I suggest using a disposable brush on this project to save on cost.  Of course, if you plan to continue Liquid Leafing objects it might be worth the money.)
Don't forget to use the store coupons to save even more!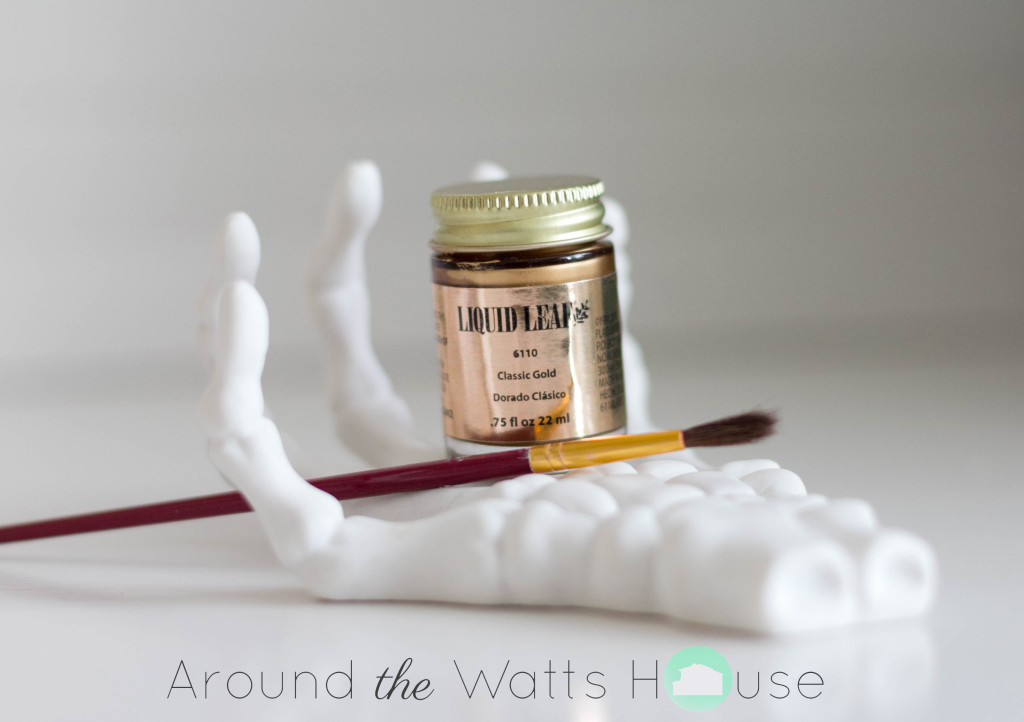 Load your brush with a small amount of Liquid Leaf, and start to paint your resin hand.  This shouldn't take more than a few minutes to complete.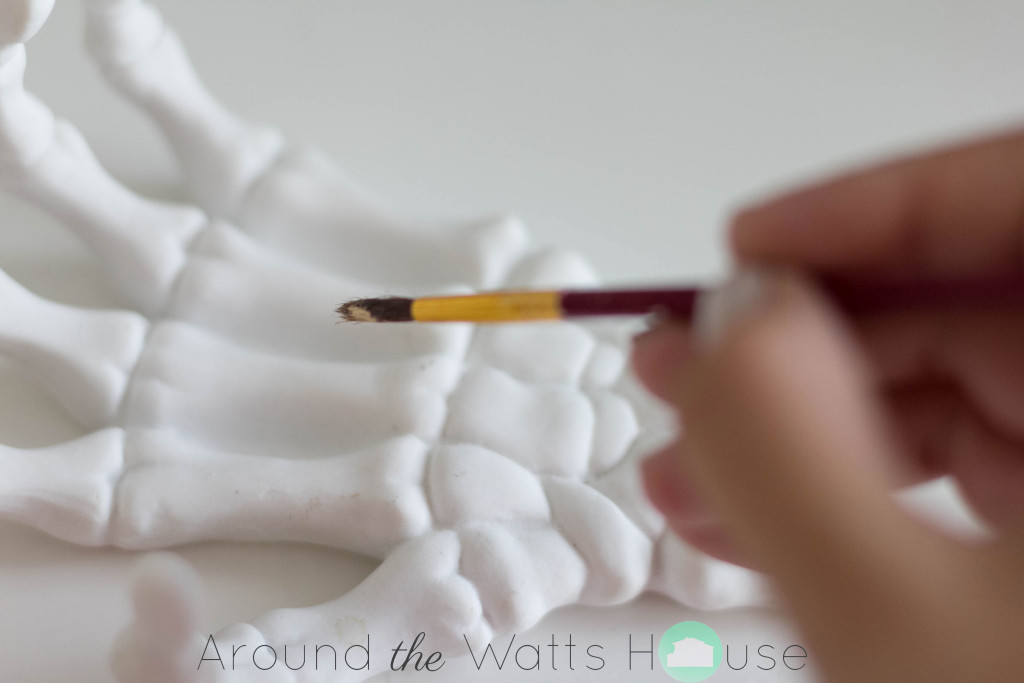 Once your hand is painted, you can choose to complete one more step, which is to seal it with clear acrylic spray in order to prevent tarnishing, or like me, you can leave it as is.  I don't plan on using this more than one month out of the year, so I think it should be okay.
That's all you have to do to get the look for less!  Enjoy it, friends!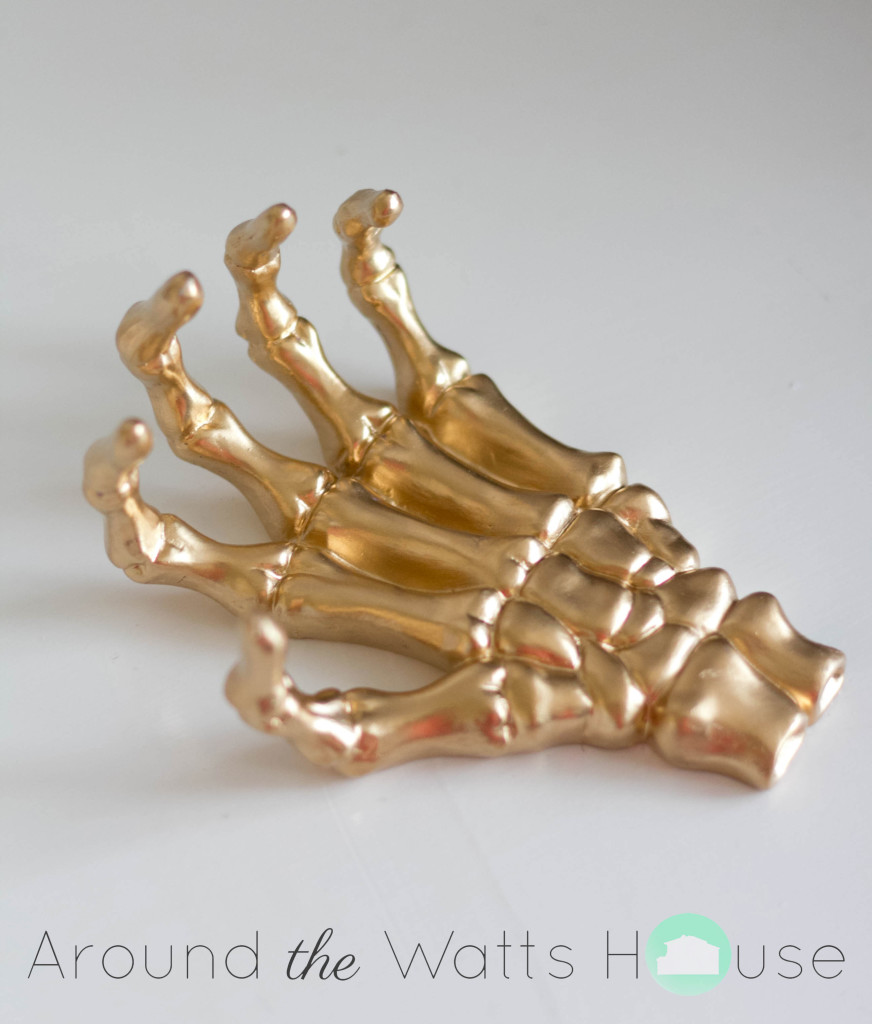 Will you be attempting to create your own Halloween Decor this year?  I'd love to see it!  Tag me @irisnacole on Instagram to show me!
-Iris