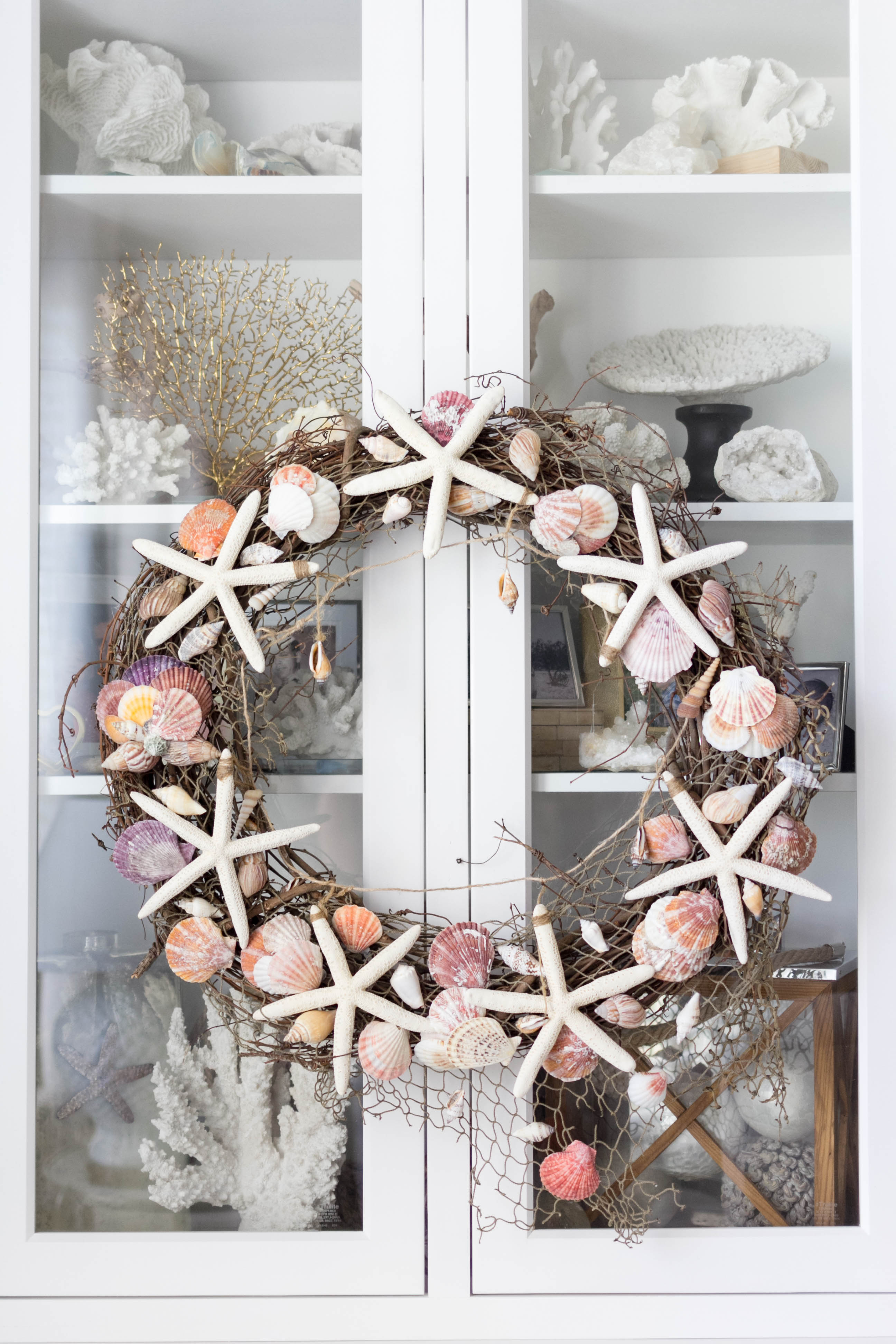 It's time for another installation to the "Inspired by DIY" series, and I'm so excited about this round!  We are finding inspiration from one of my favorite stores; Pottery Barn!  I've been such a fan of the style of decor, and the quality of the products I've purchased from the store, but sometimes I see things that are just too far out of the price range I'm willing to pay for it.  Such is the case with this wreath.  It's super cute and fits my decor style to-a-tee, but heck no am I shelling out (no pun intended) that much money for a wreath that I know I can make for less.
Here's how I did it, and how you can too!
Materials: (Be sure to take advantage of your craft store's customer programs and coupons to save money!)

Grapvine Wreath, Decorative Fish Netting, Starfish Garland, Bag of Landscaping Seashells (Not available online, but check Michael's for inventory.) Glue Gun, Glue Sticks
Steps: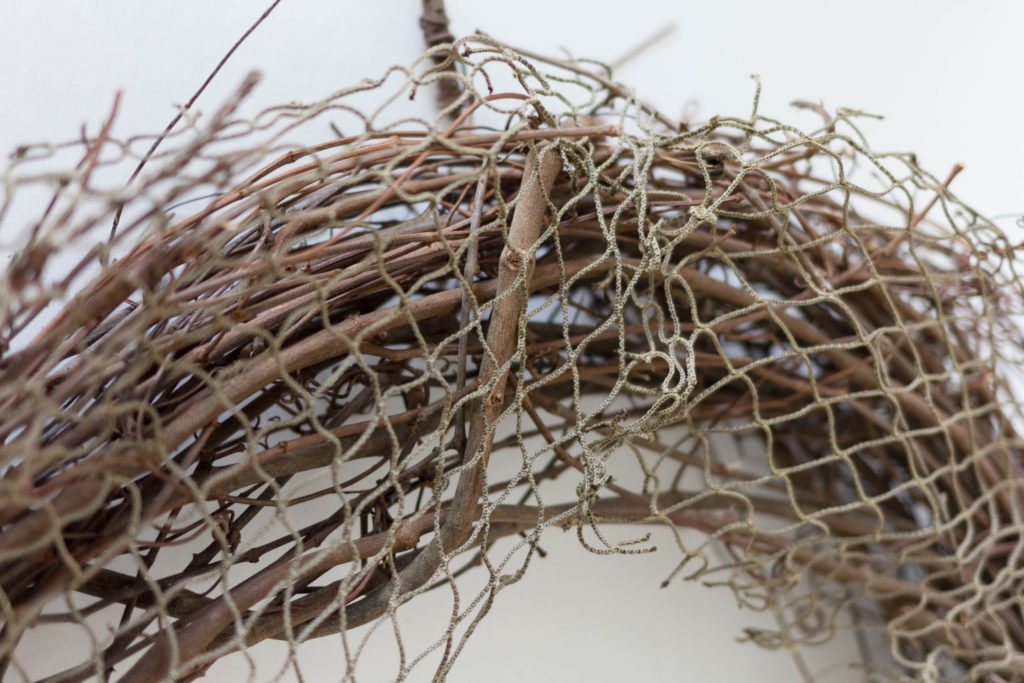 Lay the netting as desired over the grapevine wreath.  Attach using glue.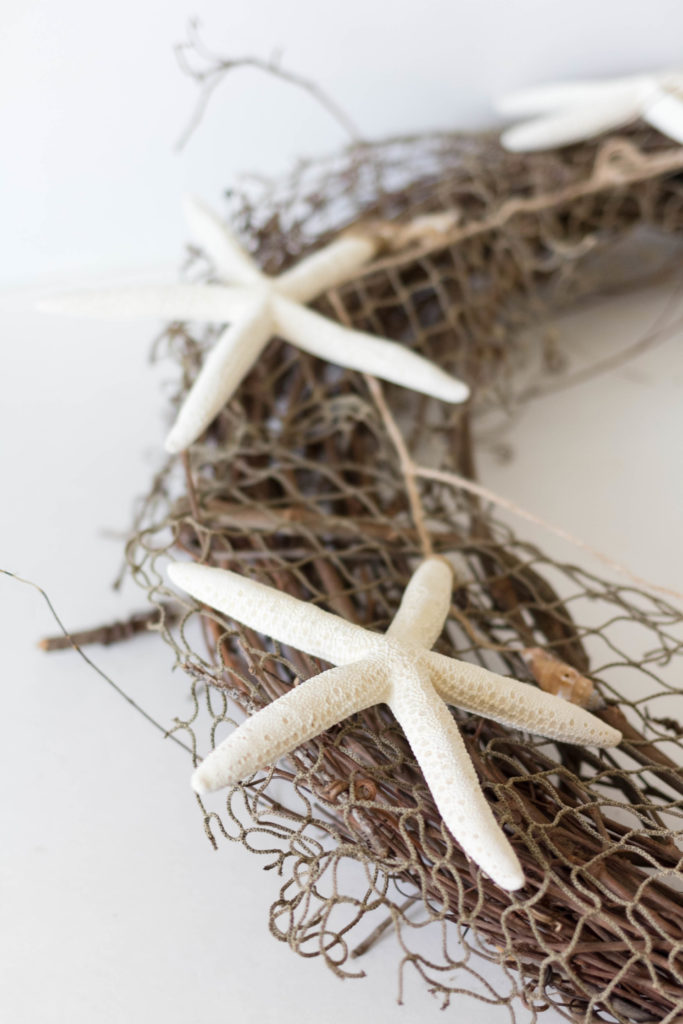 String Starfish Garland around the wreath.  Attach each starfish with glue.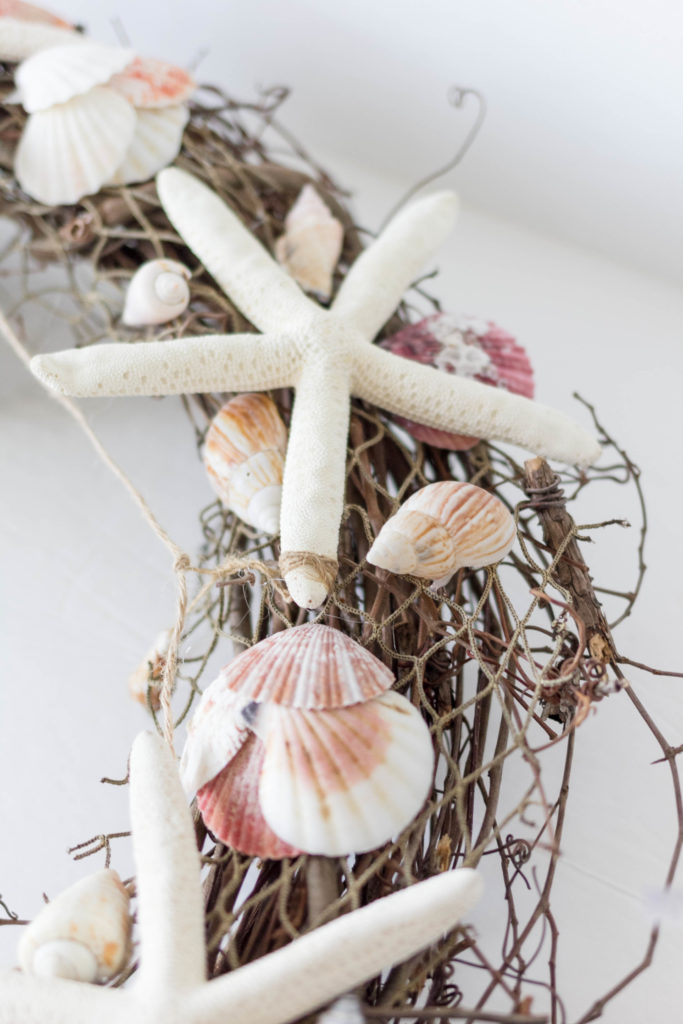 Place seashells throughout, as desired.  Secure each with glue.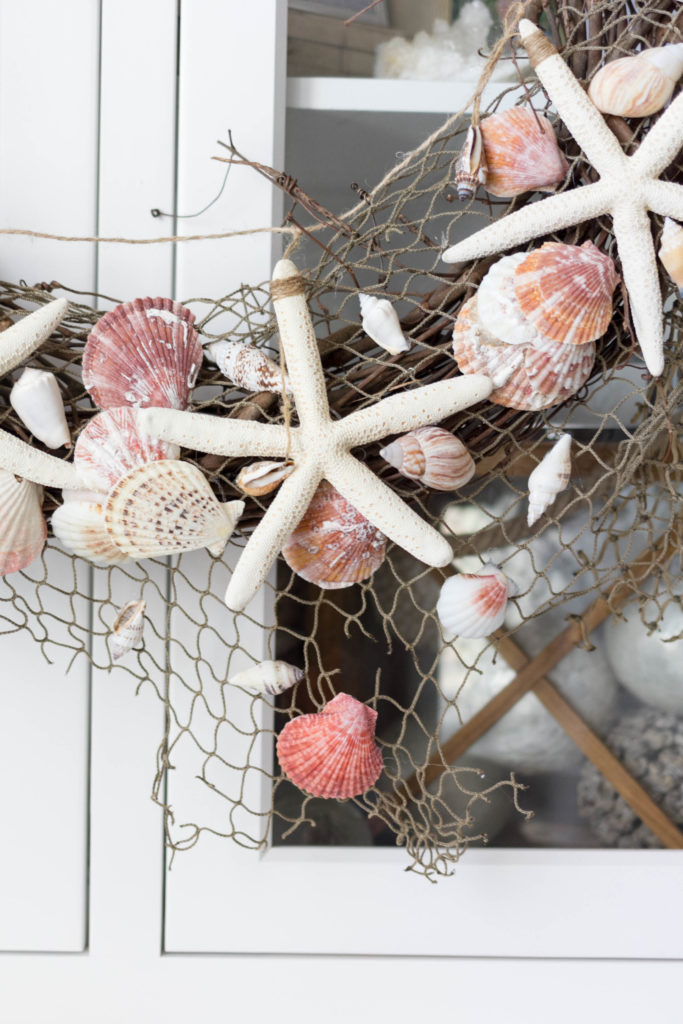 Hang wreath and enjoy!
So easy, right?!?!
-Iris
Pin this!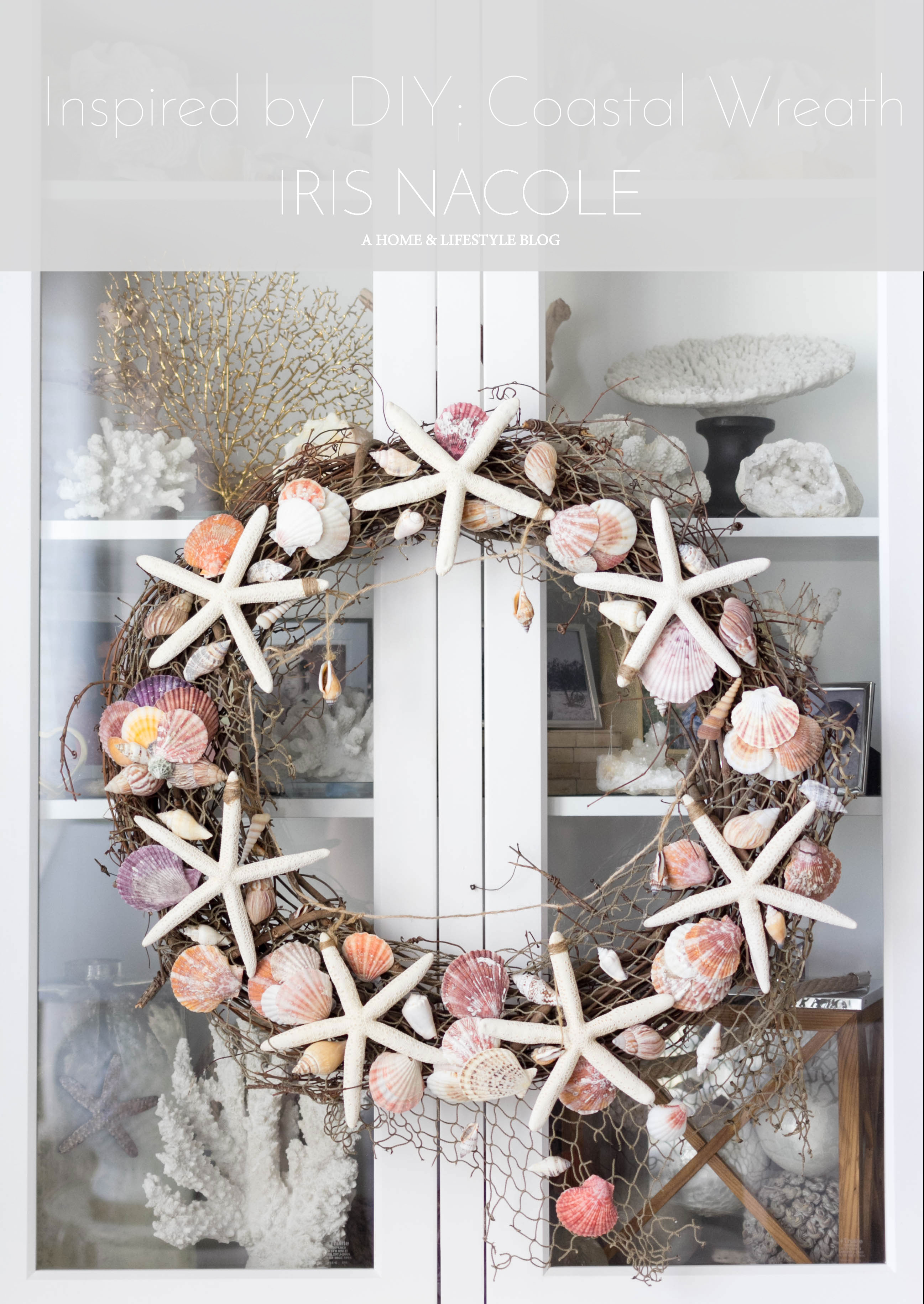 Be sure to visit all of the blogs to see what each of us created!
Pretty Practical Home // PMQ for Two // Iris Nacole // Suburban B*tches // This is Our Bliss
Up To Date Interiors // Monica Wants It // Maggie Overby Studios