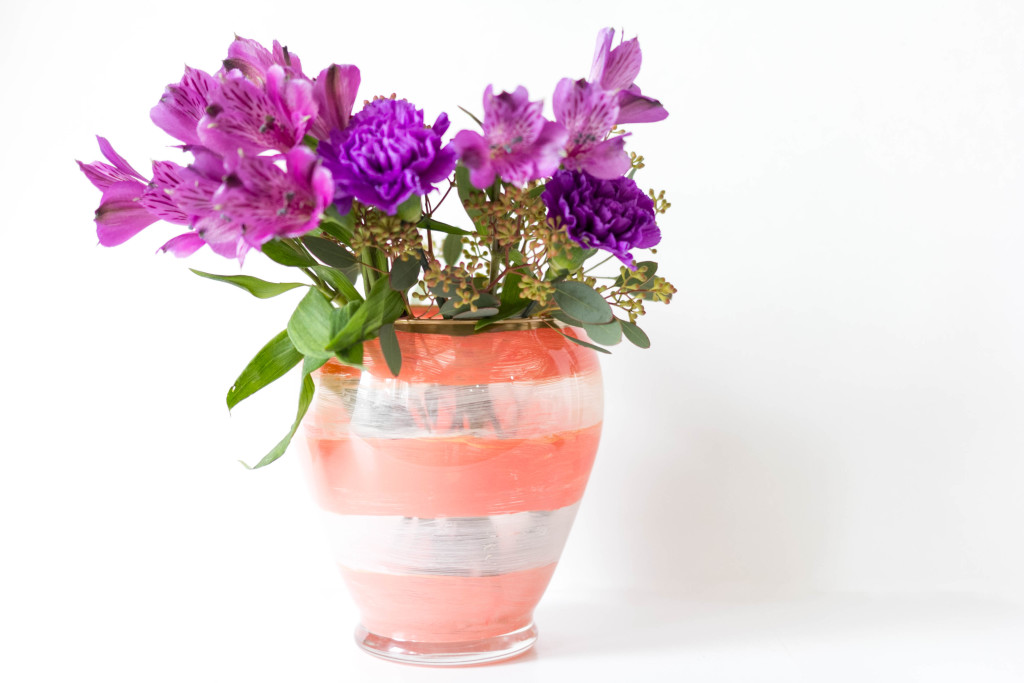 This is exciting news for me to share with y'all!  I've joined up with a wonderful group of bloggers to "knock-off" popular designer items in a continuing DIY series this year.  Our first challenge is to make our own Kate Spade inspired items.  We could choose across the board, but I wanted to tackle a particular vase that I fell in love with upon first sight; the Sunset Street Lux Rosebowl.
It's gorgeous, but way out of my budget for a vase!  For my own, I wanted to work with a pretty small budget, so I chose the following items to recreate the vase.
Supplies:
Glass Vase-Hobby Lobby $3.99
Enamel Glass Paint*-Hobby Lobby/Michael's  $2.29/$1.79
Liquid Gold Leaf-Hobby Lobby $5.99
Foam Brush-Michael's $4.99 (pack of 25)
Totol $19.05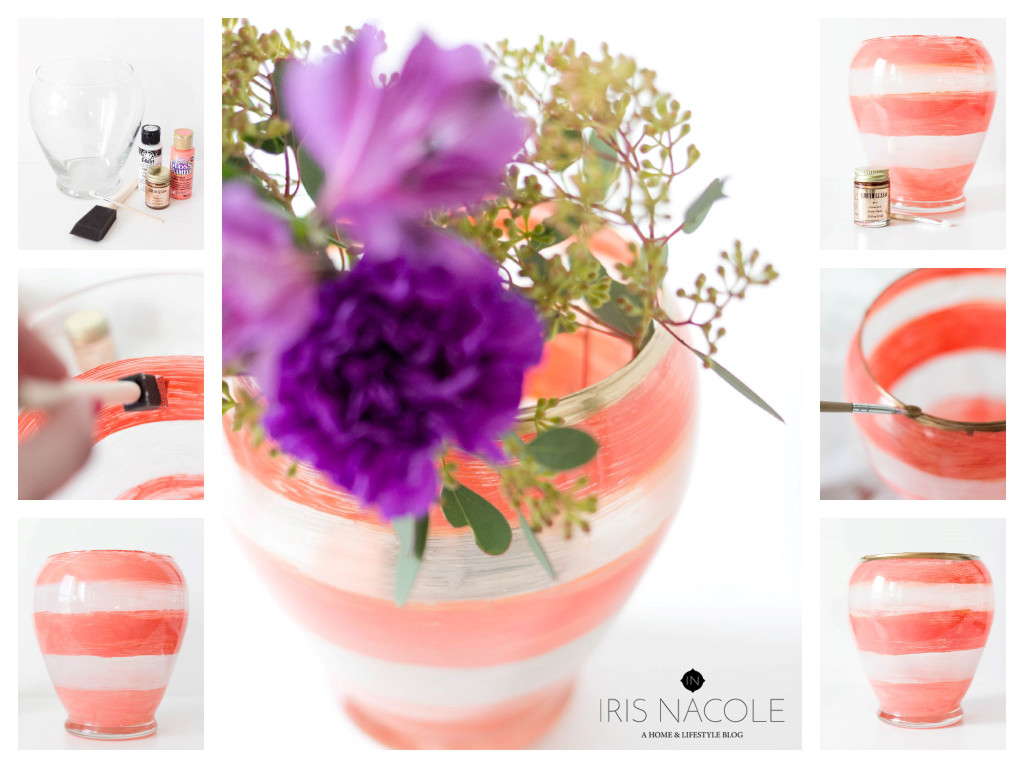 Instructions:
Start by painting the inside of your glass vase.  To recreate the look I needed to paint stripes alternating from pink to white.  I chose a coral color for my pink stripes and a frosted white color for the white stripes.  Instead of painting the stripes to be very opaque as in the original, I applied the paint on thinly to give it my own look.  I know, it's supposed to be a "knock-off", but I wanted to add a bit of my own style.  To achieve the opaque look though, just wait for the paint to dry for an hour and apply a second coat.  Repeat until you are satisfied with the look.  My stripes weren't perfect, but I actually enjoy that about it!
Once you're done painting your stripes let the paint dry for an hour.  At this point you can choose to let your paint cure naturally for about 21 days, or speed up the process by baking the glass in your oven. *Be sure to follow the instructions on your paint bottle if you'd like to bake the vase to avoid any disasters.*  I chose to bake it so I could use it right away, and by following the instructions everything turned out perfectly for me!
After the vase has cooled you will paint the rim with your Liquid Gold paint.  Notice I left this part until after the vase was baked.  It is flammable friends, so please don't do this before baking!!  I wanted to keep with the  distressed, not so perfect look of the vase so I let it drip down a bit and made a larger stripe around the rim.  Let that dry and you are ready to enjoy your new Kate Spade inspired vase!  Oh and in case you are wondering how much you are going to save doing this.  $160 friends!  I'll take it!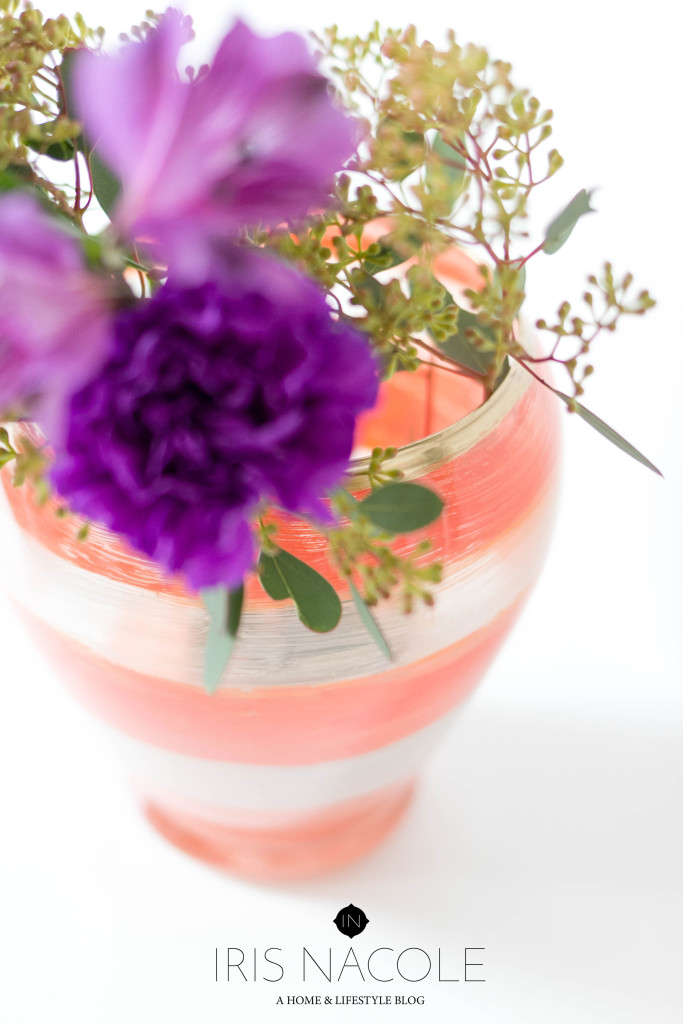 Take a look at what the rest of the ladies have been up to!
Shop the look here! (affiliate links used)