Welcome back, friends!  Thank y'all so much for all of the wonderful comments, and input into the design of my One Room Challenge space last week!  I am so excited to move forward with the challenge and share it all with y'all!  Last week I had a toss-up between using wallpaper or vintage rugs in the space.  So many of y'all loved the wallpaper, a lot of y'all liked the vintage rug idea, and quite a few of y'all liked the idea of both and encouraged me to go either way.  I've decided since our renovation list is long right now, I'm going to go with the vintage rug option.  As someone pointed out to me, I can always add wallpaper down the road if I ever want to.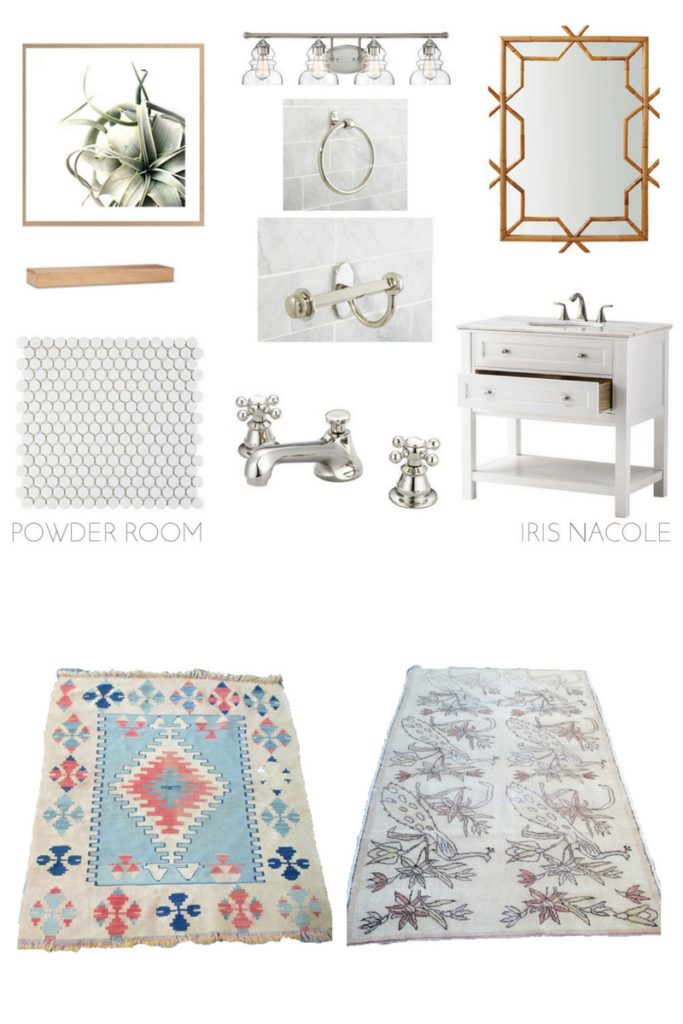 With that decision being made, I've been searching the web for the perfect vintage rug.  Somehow when I pulled together the two you see above, I didn't realize the size I truly needed, and found that these aren't an option. Darn it!  So I kept searching, and I came across SO MANY gorgeous rugs, but they were all too big for the space.  I need a rug that is less than 3′ wide, and less than 6′ long to fit the space perfectly, and that's apparently a hard combination to find in the vintage rug world, unless you want a tiny mat, to pay way more than you planned, if you are me, and/or to use something that looks like it has really gone through the ringer.  I've searched thousands of rugs, and I'll be honest when I say I have found some, but the ones I've found really don't "do it" for me, so I'm still on the hunt.
I also reached out to a general contractor last week, had him come by and discuss the project with me, and we ended up hiring him.  We have a tentative date of April 20th, and April 21st to get all of the work done, but until then I'll still be busy with making decisions and pulling together some of the supplies we need for the space.  I'm so excited that this is actually happening!  I'm not sure if I'm more excited about the built-in mudroom space or the actual powder room makeover!
Oh, and I also played around with ideas for the artwork in the space.  I loved the wallpaper, because it had pops of yellow, and I searched high and low and found this photo, available for download on Unsplash.com. (Special thanks to Ashley of Bigger than the Three of Us for leading me to this website.  It has been a wonderful resource!)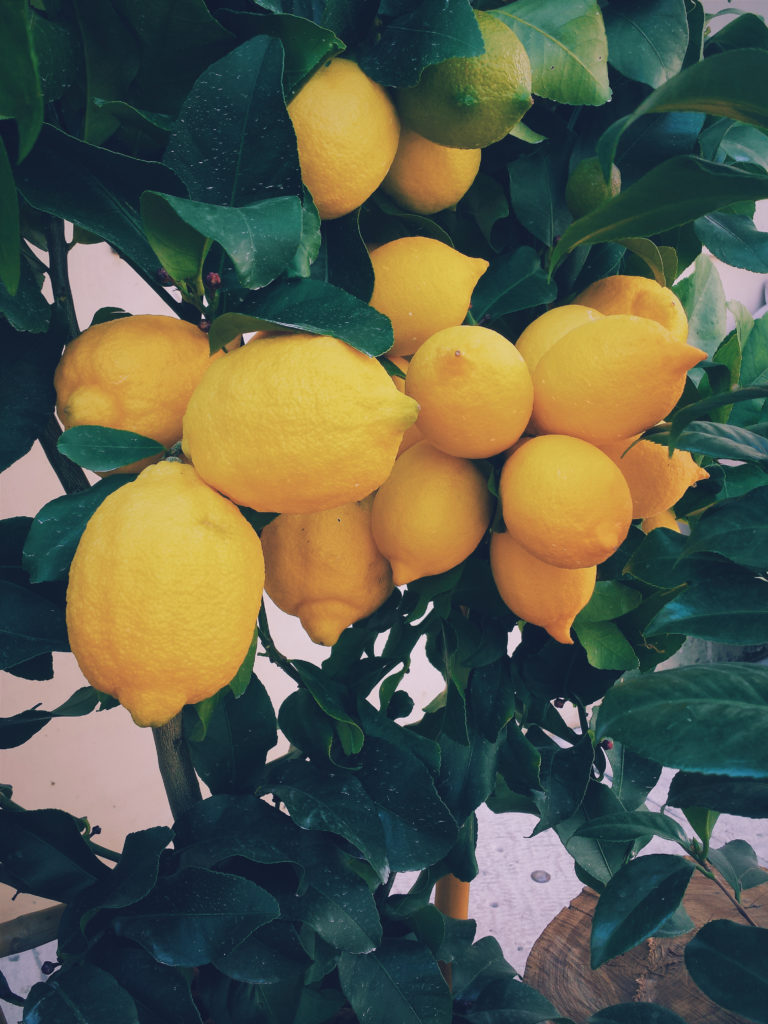 Would it be weird to have a picture of a lemon tree in my bathroom, because I'm really liking the idea, and I'm not sure if I'm crazy or not.  Haha!  Let me know what you think!
That's all I have for you today!  Again, thank y'all for supporting this little challenge, and if y'all haven't already be sure to visit the Calling it Home site to see how the other challenge participants are doing!  I saw so many wonderful projects planned, and can't wait to follow along with them all, myself!

Pin me!