This post is sponsored by Cost Plus World Market.  All opinions are my own.  For more information feel free to visit my disclosure page.  
I'm so excited to partner up with Cost Plus World Market to share with y'all how I'm transitioning from summer to fall in my dining room decorating my tabletop using their gorgeous collection of dining products!  The new collection includes a variety of organically designed pieces that transition well from season to season, and easily pair up with your existing dining pieces to create a fresh new look on your table.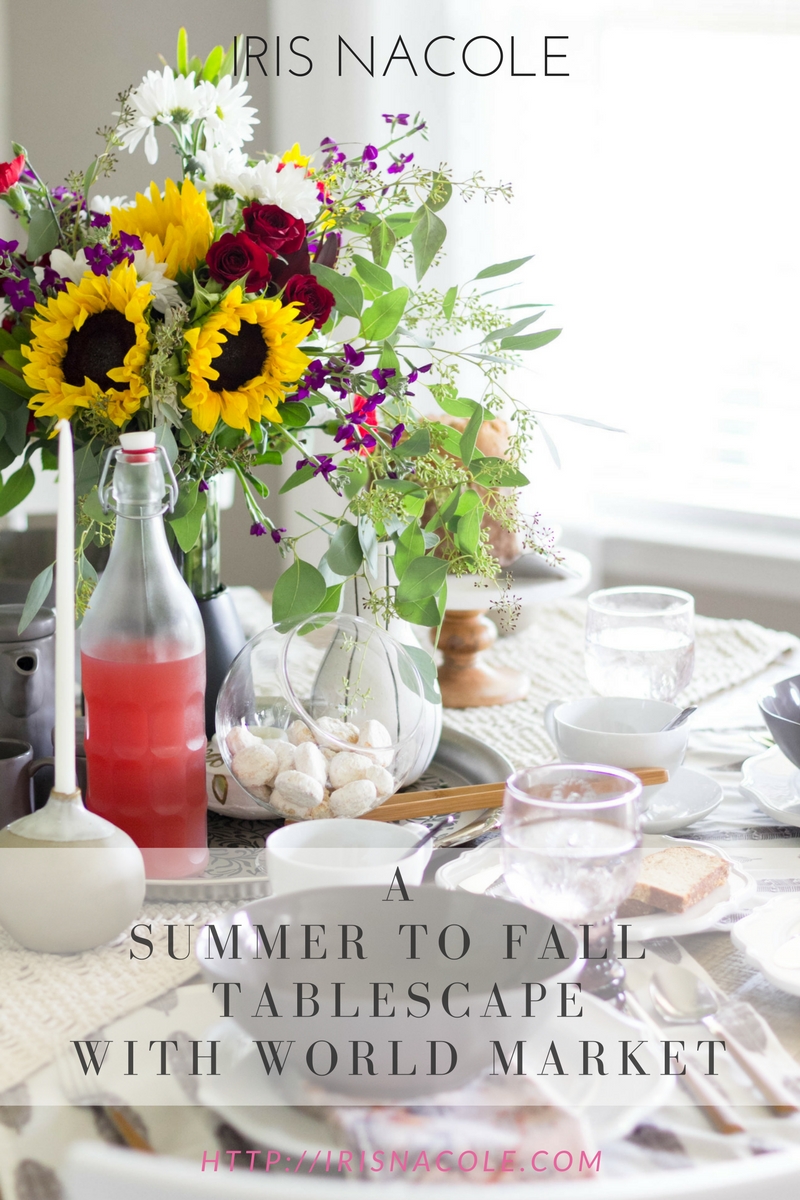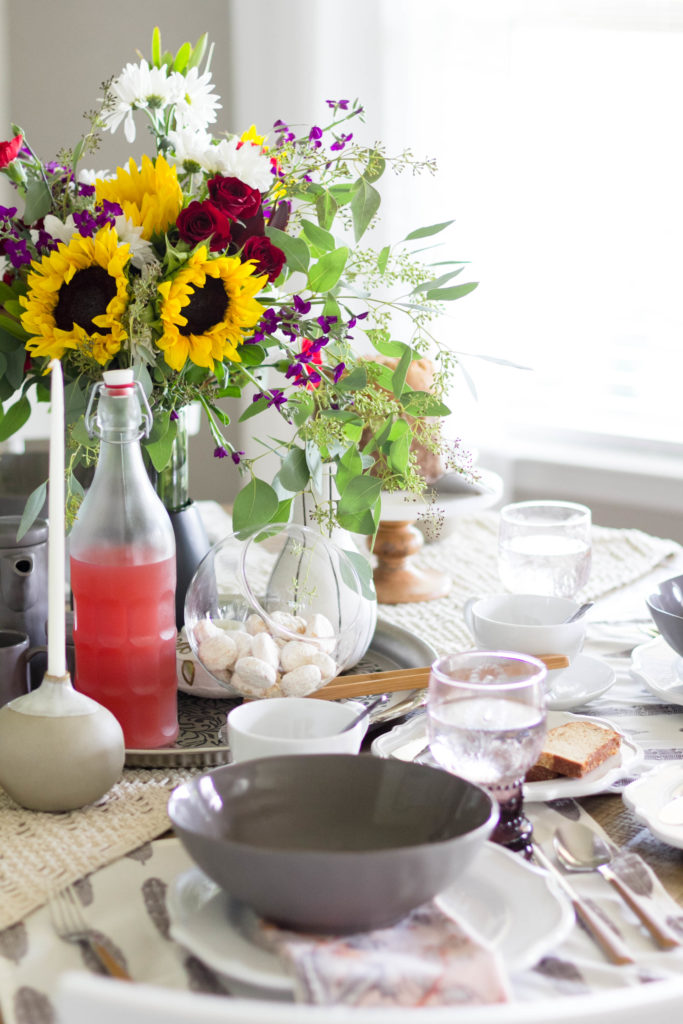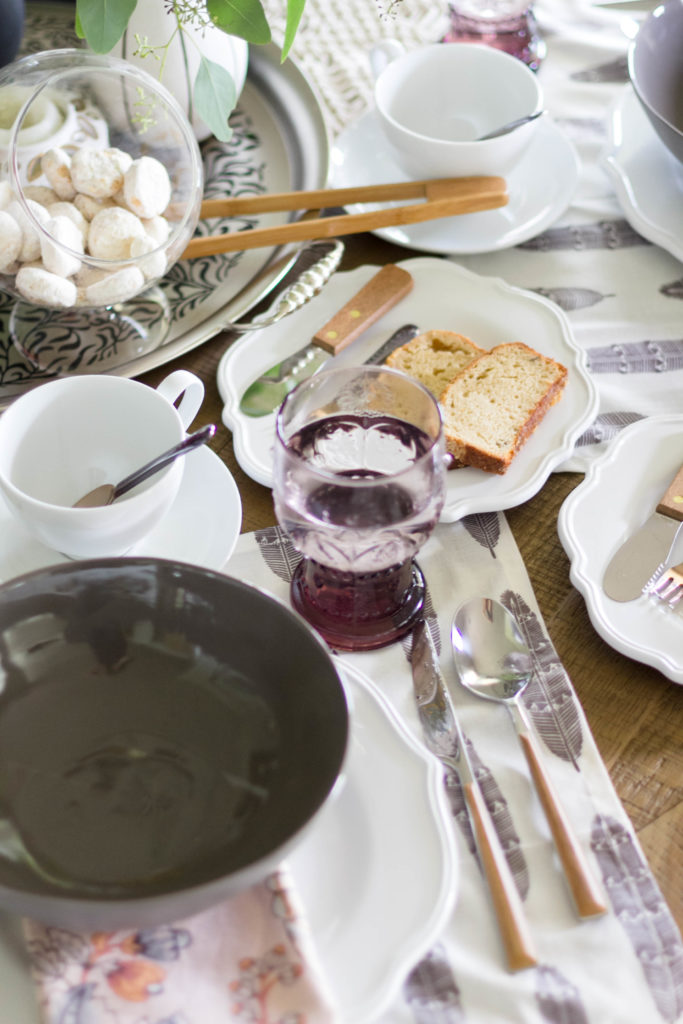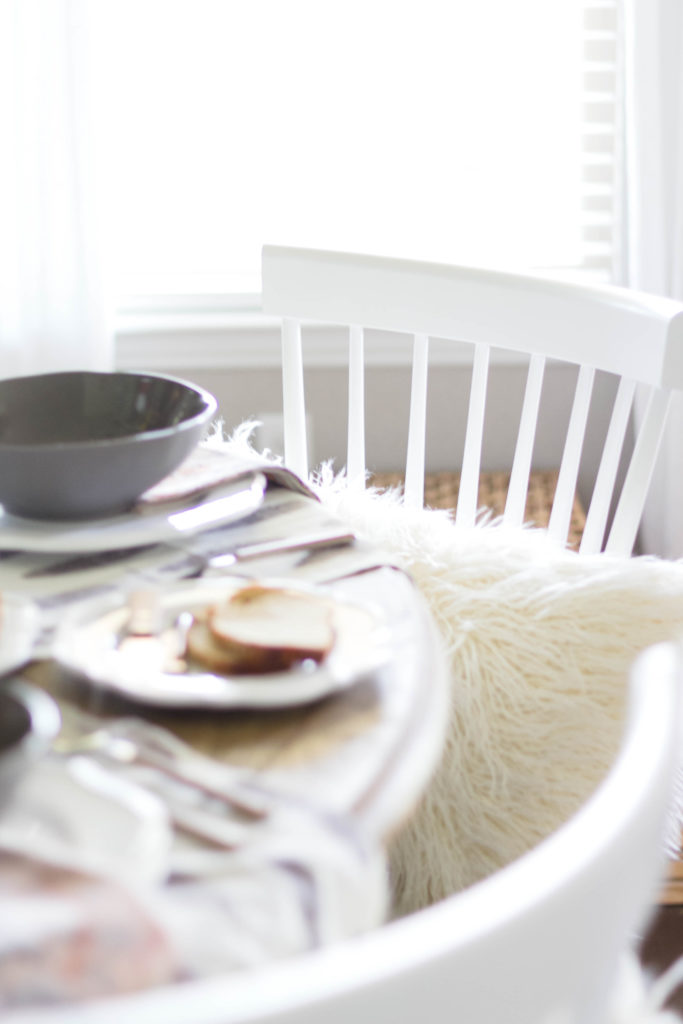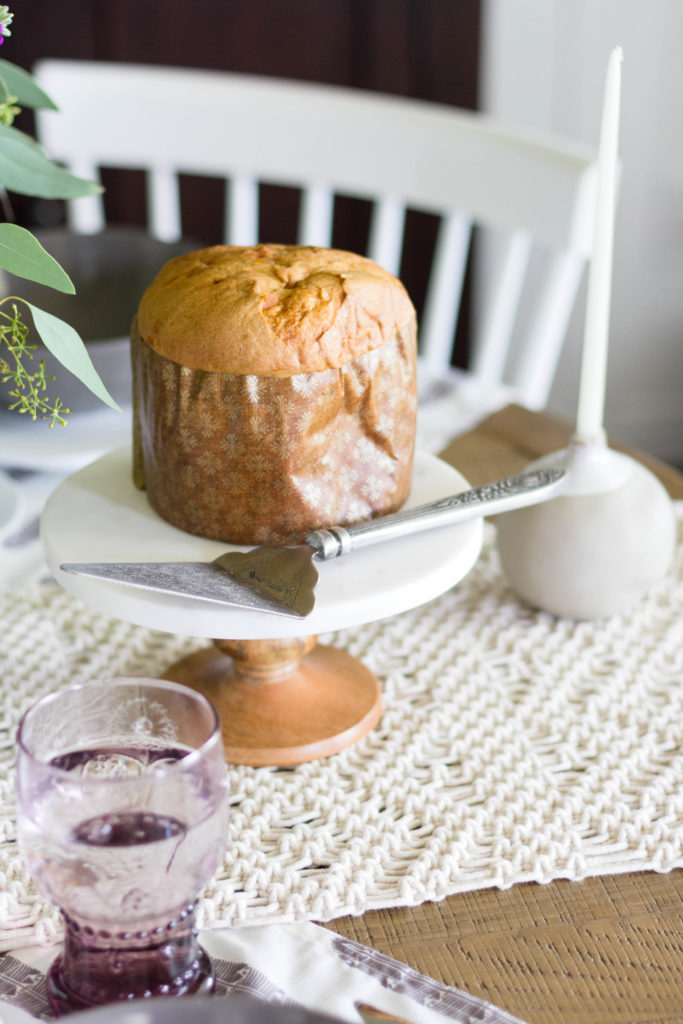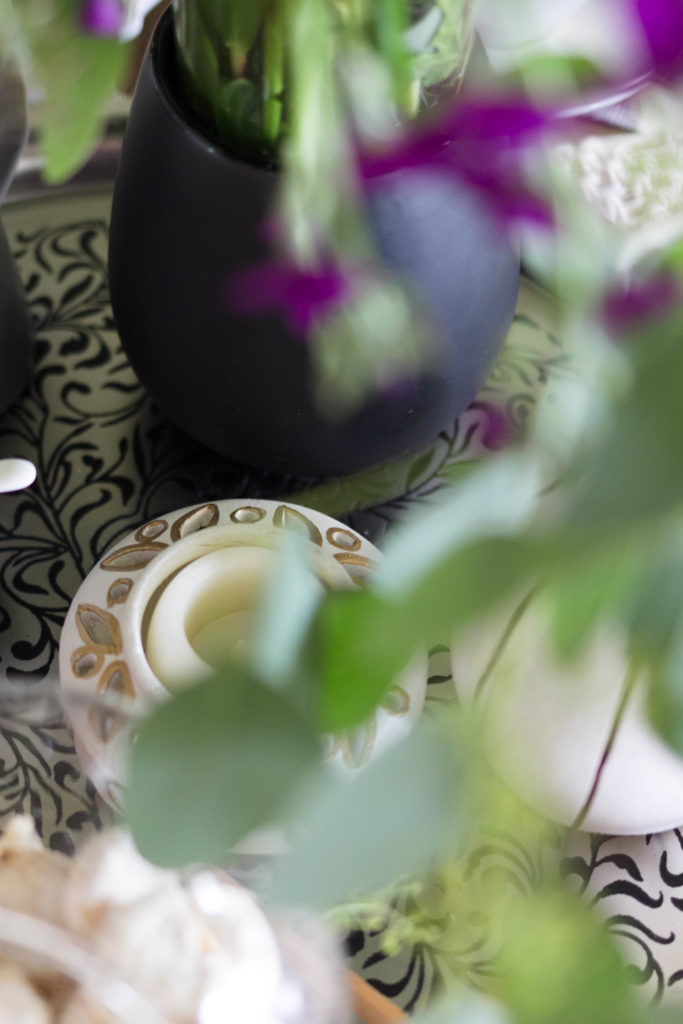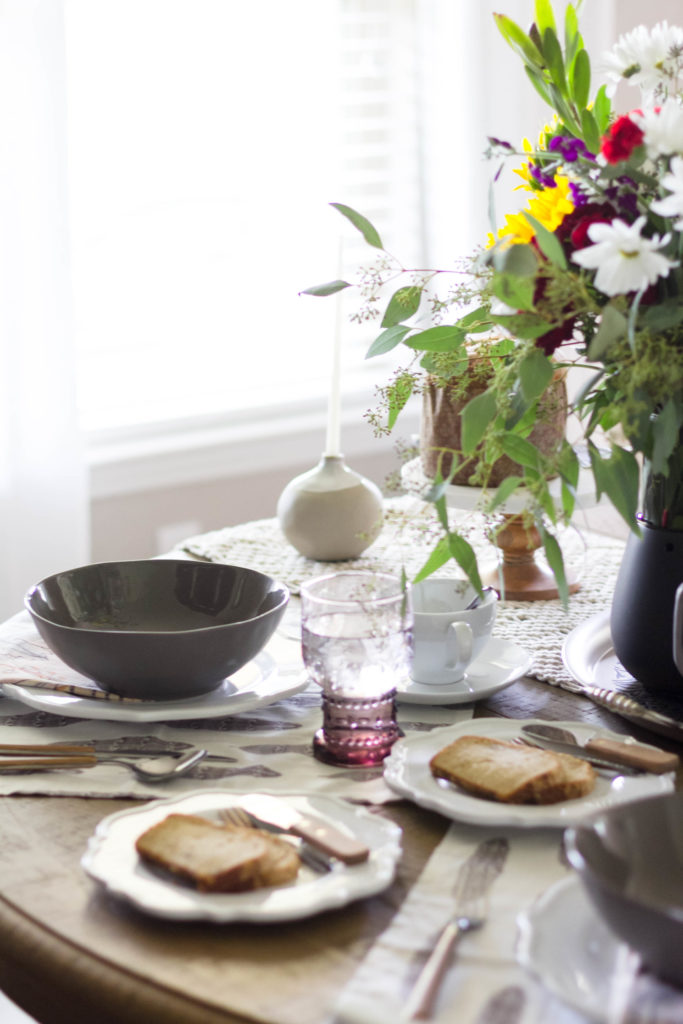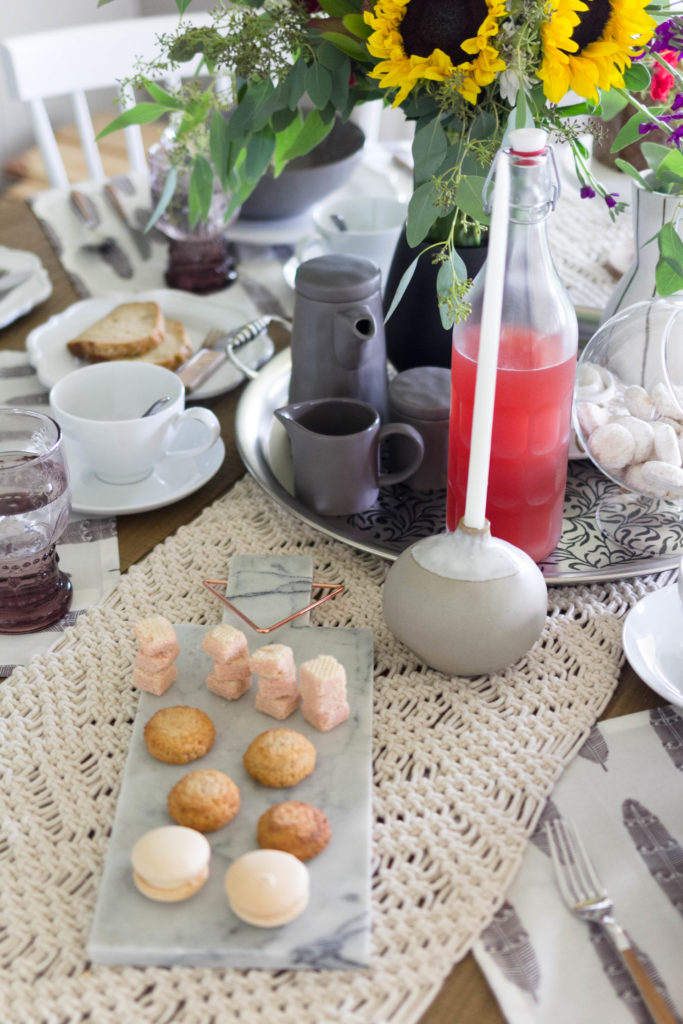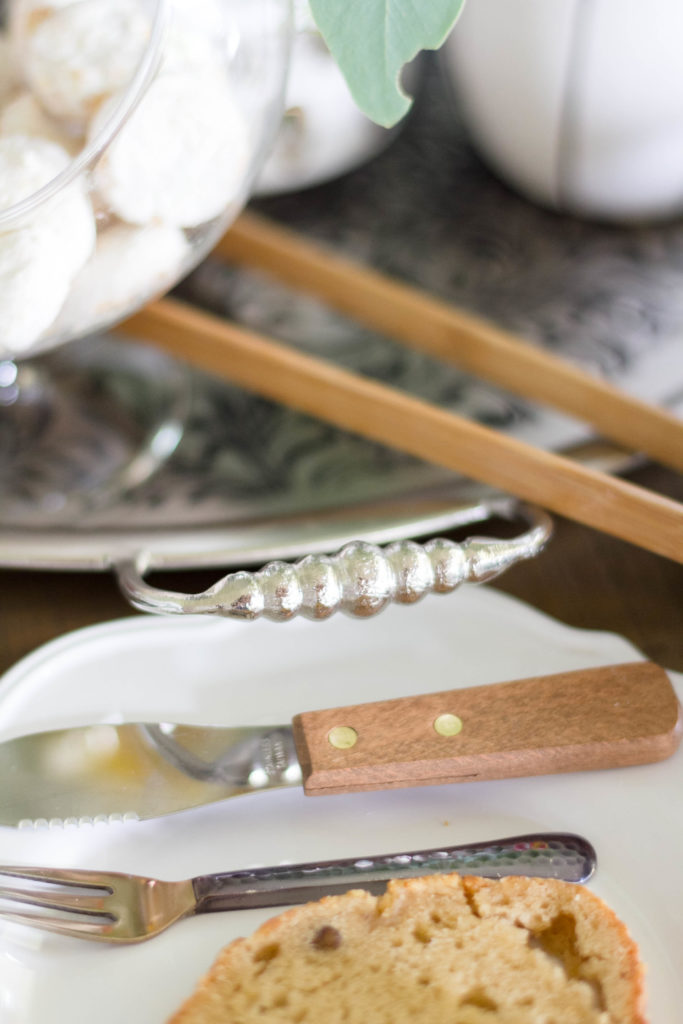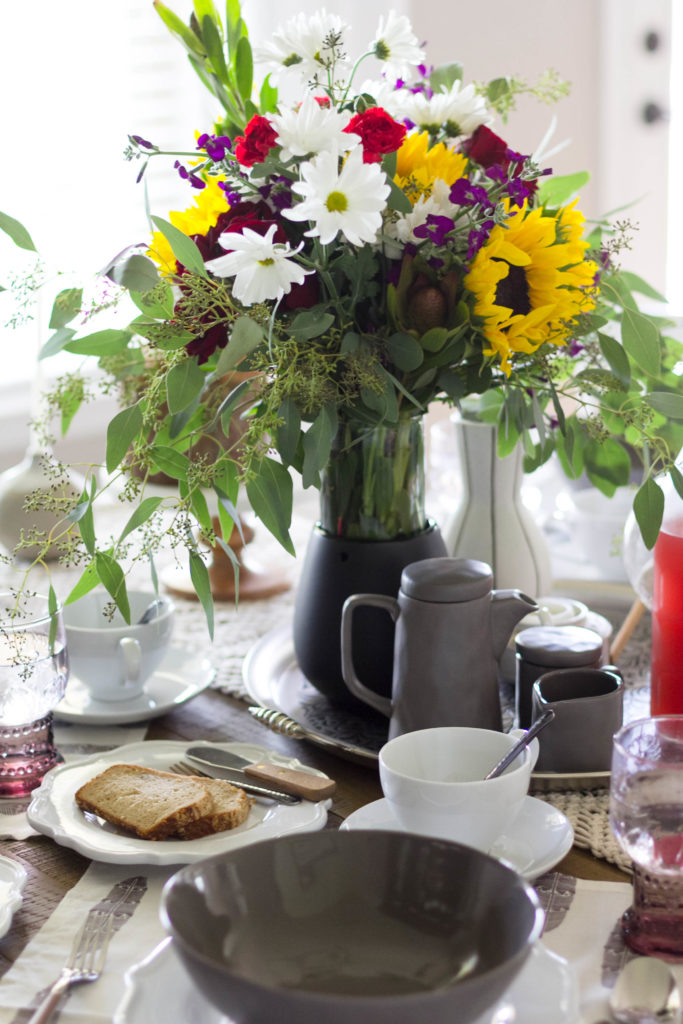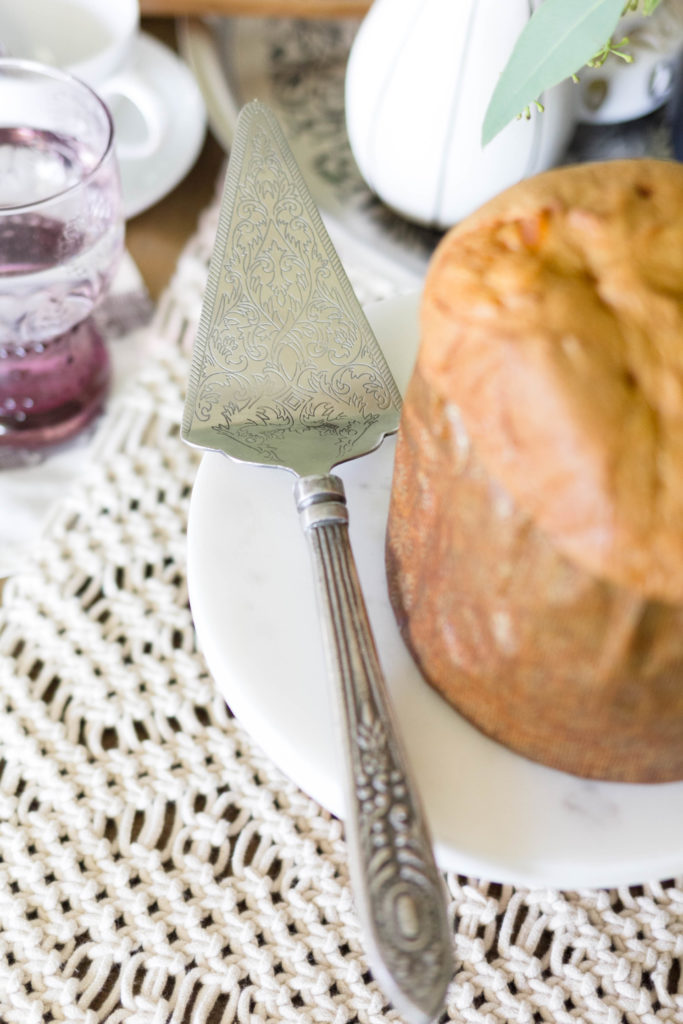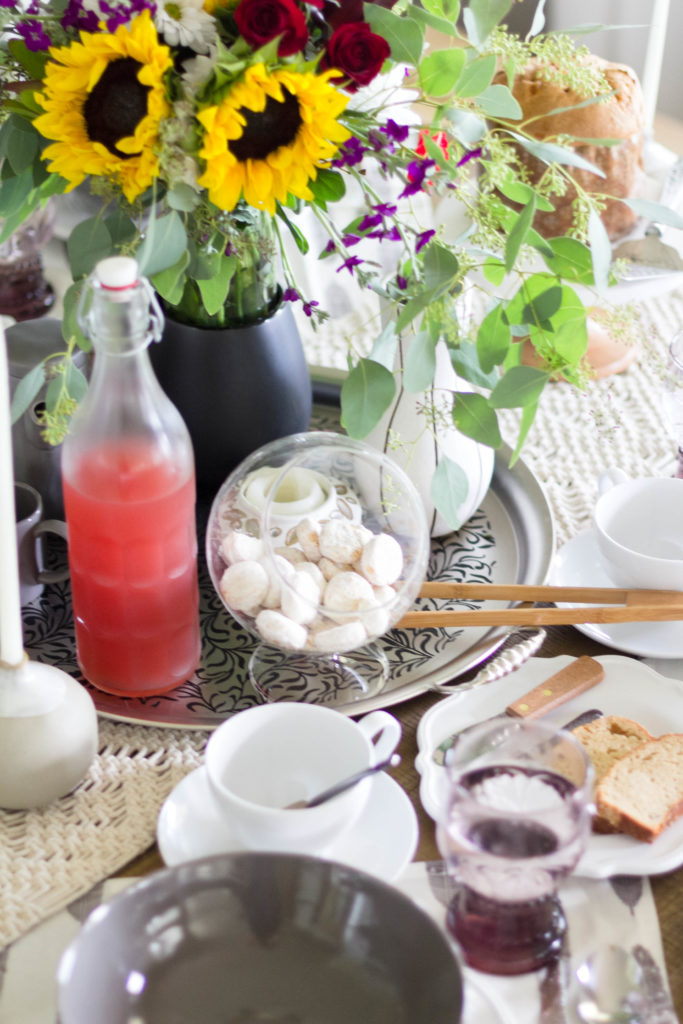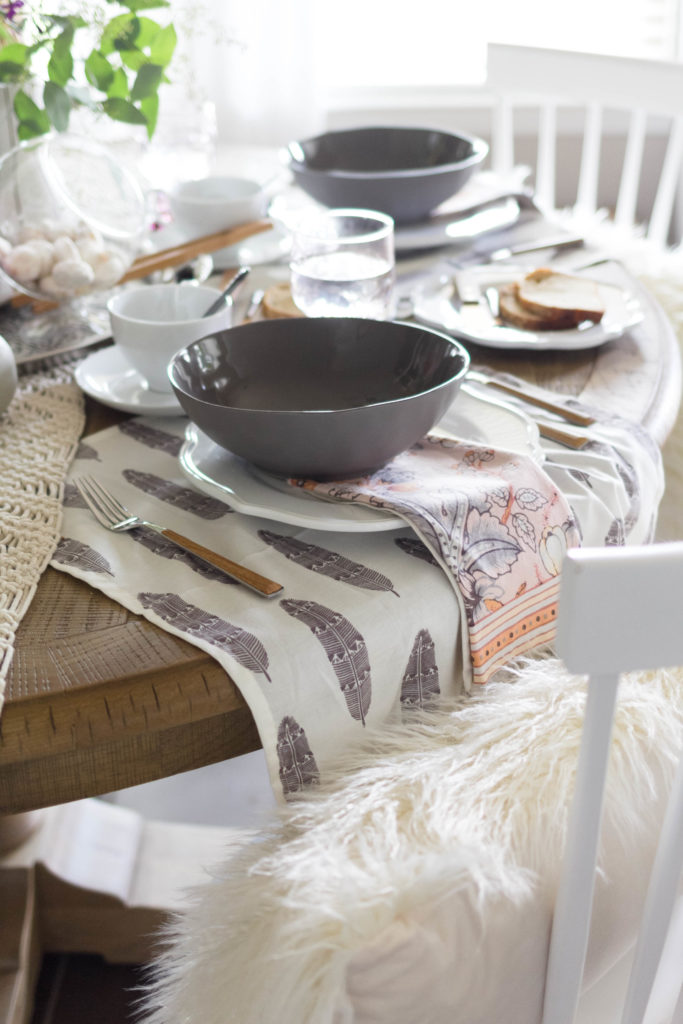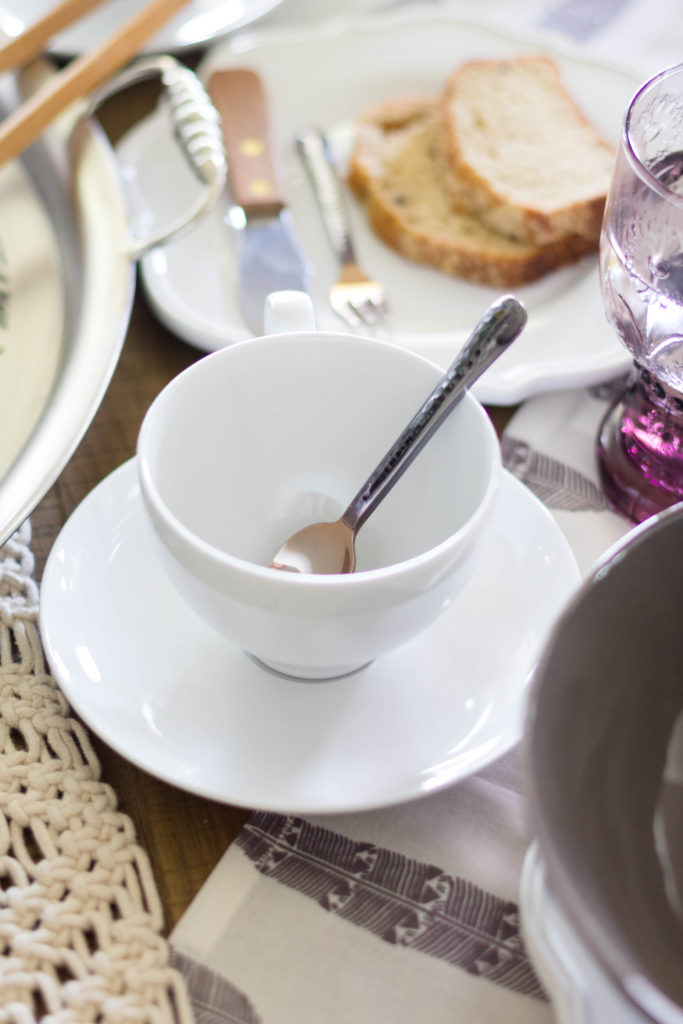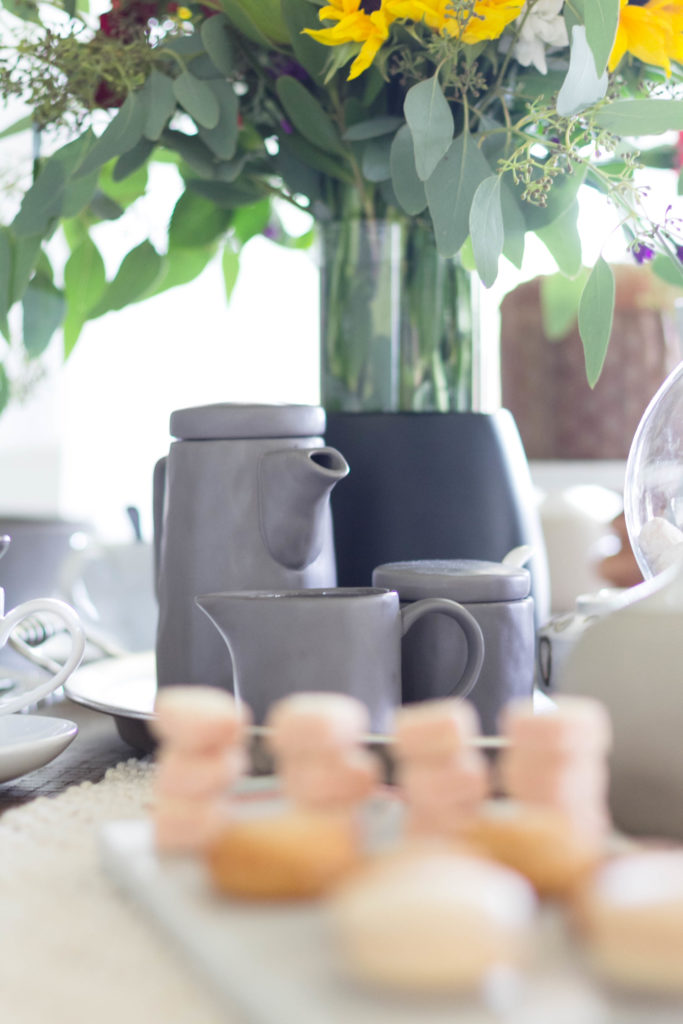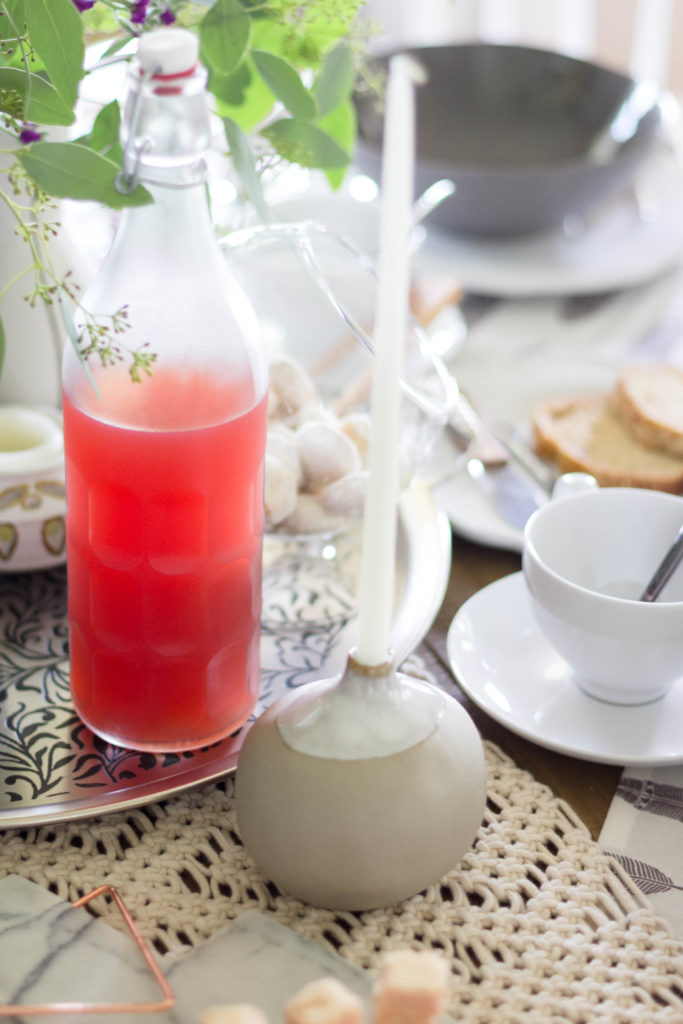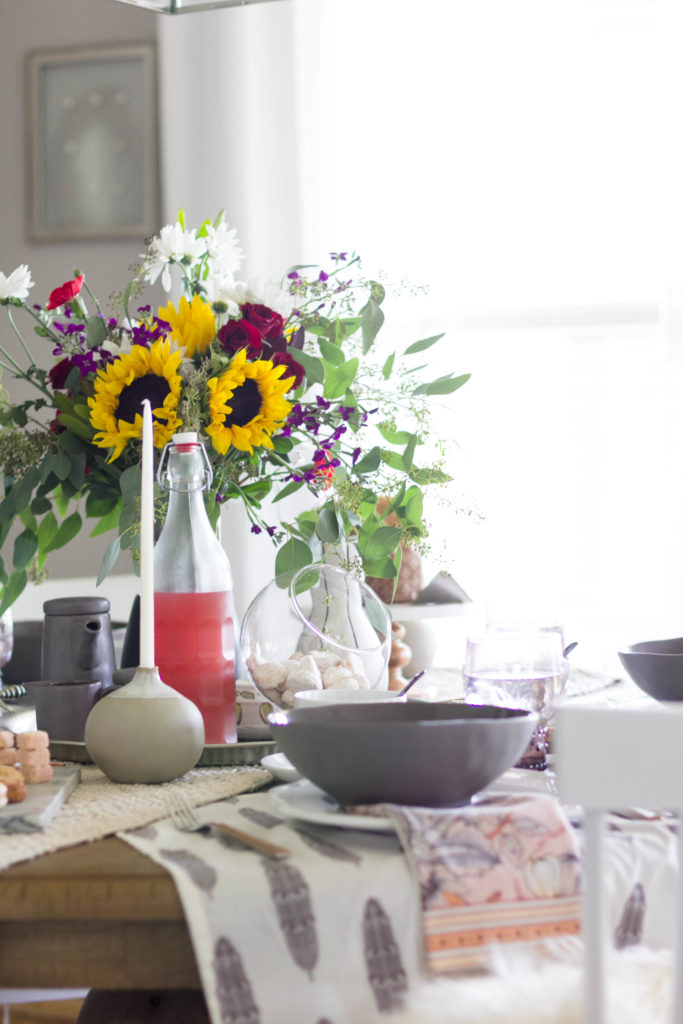 Consider the following to achieve the look for yourself!
Color:  What is the overall look you are going for?  Here I chose to work with muted tones such as plum, charcoal, and varying shades of white for a more subdued fall color pallet.
Add a splash of vibrant color that will allow the look to easily sway from summer to fall.  Think napkins, floral arrangements, or even food items that will be displayed on the table!  Cost Plus World Market is making it even easier to choose a color pallet with their Home Decor Color Trends page found on their website.
Pattern:  Consider mixing and matching your setting pieces to add varying patterns to the table.  Use this great tool from Cost Plus World Market to help you plan out your next setting.  Also think about using larger patterns against smaller patterns in items such as napkins, tablecloths, table runners, and your dinnerware choices for visual interest that will draw the eye to featured pieces.
Texture: I feel like texture sets the mood in most cases, and in this case it certainly plays a huge role in how you interpret the overall look of this tablescape. The juxtaposition of  the cotton napkins against a heavier woven macrame runner is perfect for a summer to fall look.  Mix that with other natural elements such as the marble cutting board and cake stand, wooden utensils, and metallic hammered serving utensils and you have an overall organic feel to the space, which again easily transitions from summer to fall.  I even added faux fur pillows to my chairs to add a cozy feeling to space.
Height:  Varying heights of items keep the space from looking flat and one note.  Use floral arrangements to add height to your table, as well as a mixture of decor and serving pieces in varying sizes to achieve this.
Multiple Uses:  Have a look at the pieces you are using.  Could you come up with an alternative use for them on your tablescape?  Here I used a glass terrarium as a cookie holder, a cutting board as a serving platter, and two mini stone vases as candle holders.  Disclaimer: Recreate this candle look at your own discretion, and always think safety first before lighting a candle in your home.  I chose to not light my candles, and would suggest looking for options such as battery operated candles in lieu of real candles to avoid the dangers of fire.
I hope these tips help you if you are considering a transitional look right now.  
Don't forget to enter Cost Plus World Market's Spruce Up Your Space Sweepstakes for your chance to win a $5,000 World Market Shopping Spree and design consultation from celebrity designer Nicole Curtis! Sweepstakes end 9/30/16 so do it now before you forget!  Good luck!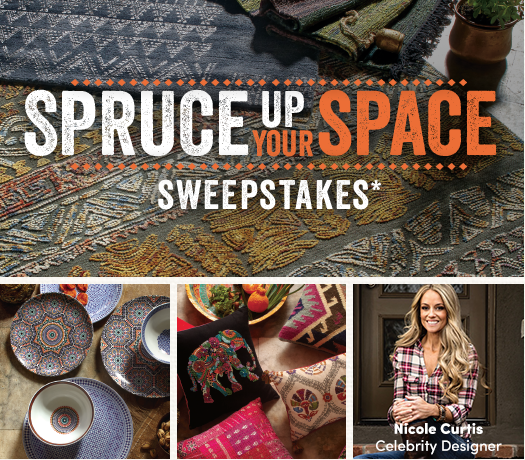 Also, for some great styling advice right this moment be sure to click over to Stephanie Sisco's "Easy DIY Centerpiece" video!
And of course, if you loved all of the pieces you saw above, and how couldn't you, be sure to shop this post here! (Affiliate links used.)