Well, I can say at least one space in my home is complete and ready for summer! Our balcony got a makeover recently, and it couldn't be better! We've added seating, made the space more comfortable and cozy, and have actually been using it on a semi-daily basis! The only drawback to the space is that it's outside, and at night the mosquitoes attack us like we are a seven course meal. Yuck! I hate bugs! Once I figure out exactly how I'm going to combat that situation, I can see us sitting out here even longer and enjoying the cool night's breeze. I'm especially excited to sit out here on the Fourth of July! We have a fantastic view of the skyline, and since we live out of the city limits we in turn have a fantastic view of all the beautiful fireworks being shot off. It's nothing short of amazing, and we're so thankful that we chose this particular elevation, which included this balcony, when we built our house.
Honestly, I never thought such a small space could feel so open and comfortable, but it does, so I'm going to share what I did to achieve that with y'all. Hopefully it'll set the foundation for you to create your own outdoor oasis to enjoy.
For your convenience, affiliate links are included in this post.
First, I chose furniture for the space. I already had some pieces on hand to use, but I wanted to add more seating, and knew I wanted it to be more comfortable, so when I came across this wicker loveseat at Target, I gave it a shot in the store. The seat cushion is actually quite comfortable, and it was the perfect size for the space, so it came home with me that day. It's selling out, so if you like it, be sure to check one to see if you local store has one in stock.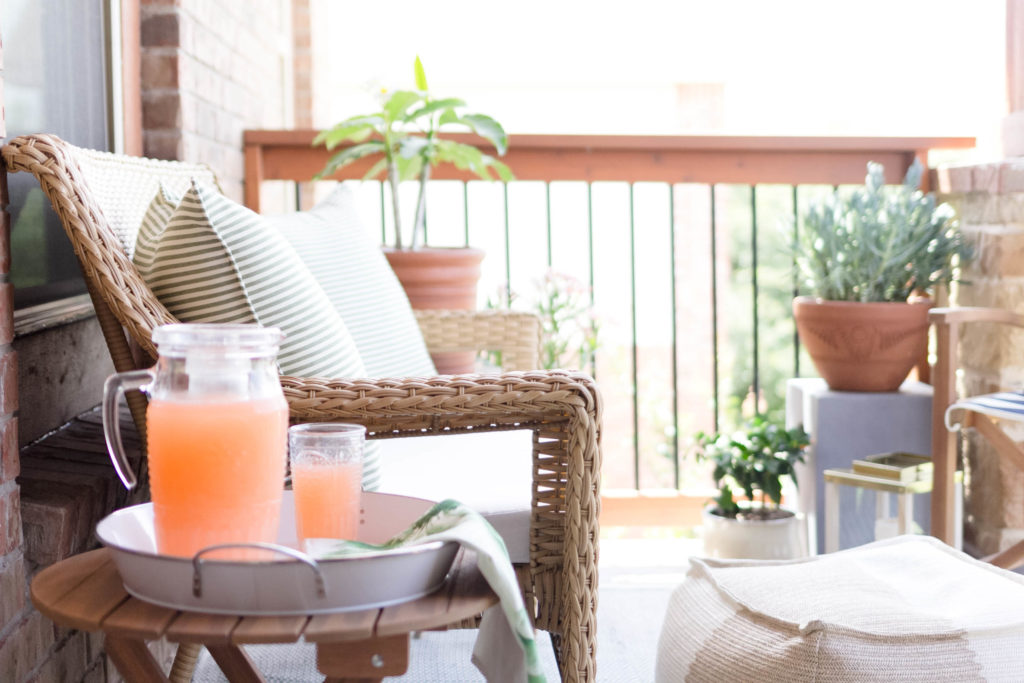 Since we got rid of our old farmhouse table on our back porch, I had some director's chairs that I really love available to use. We had actually purchased new canvases for them only a few months before we decided to get rid of the table, so in order to not waste perfectly good seating I decided that two of them would live on the balcony. I think the blue and white stripes add the perfect amount of pattern and color to the space. I found these at World Market last year, but they are no longer selling them, but have no fear, I've found a few options for you if you like them!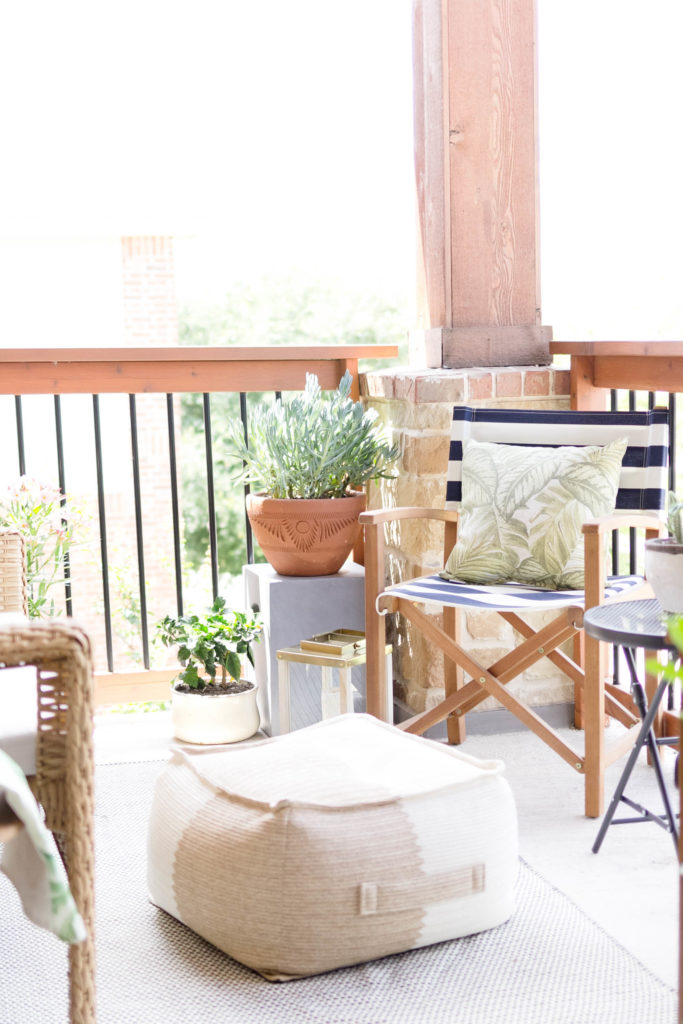 We also had a couple of small side tables that were up here being used as plant stands. We love the look, and didn't want to get rid of them, so we moved them around, and added a couple more functional tables to the space for holding snacks, and drinks when needed. We stuck to smaller sized tables to fit the size of the balcony.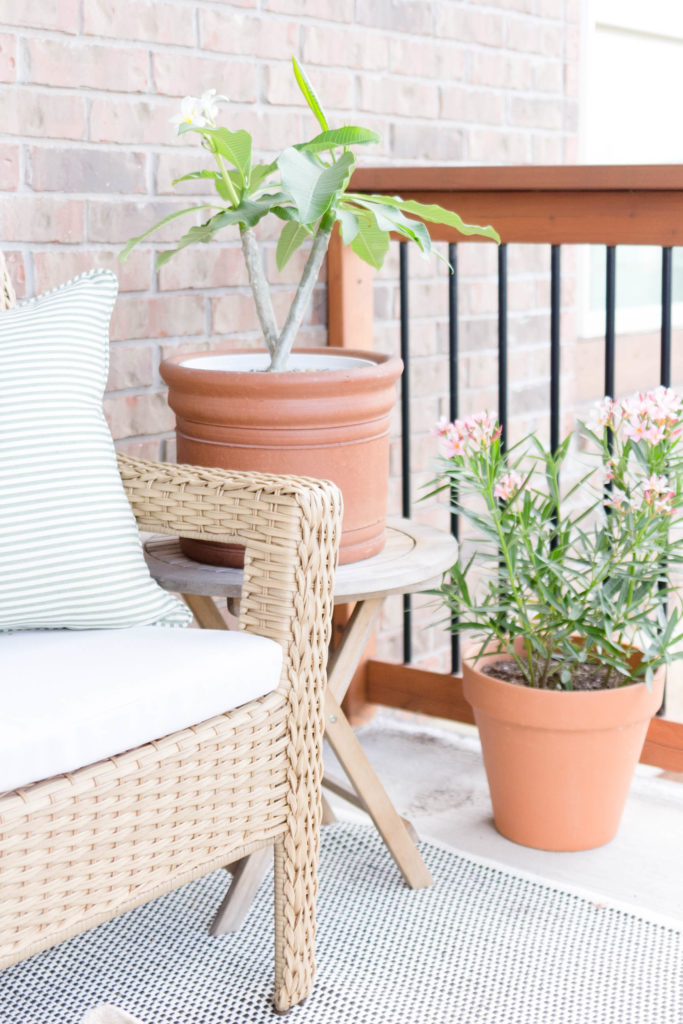 Once those pieces were decided upon and taken care of, I found the perfect 5×7 rug for the area. I haven't used rugs out here before, only because I haven't come across one I really liked, but this one is the right size, right color and design, and it's so soft under foot, so it'll be perfect for bare feet on summer days. I've also had a fear that it would get ruined, since rain showers tend to drench this space, but this one held up just fine during recent storms, so that fear is gone now.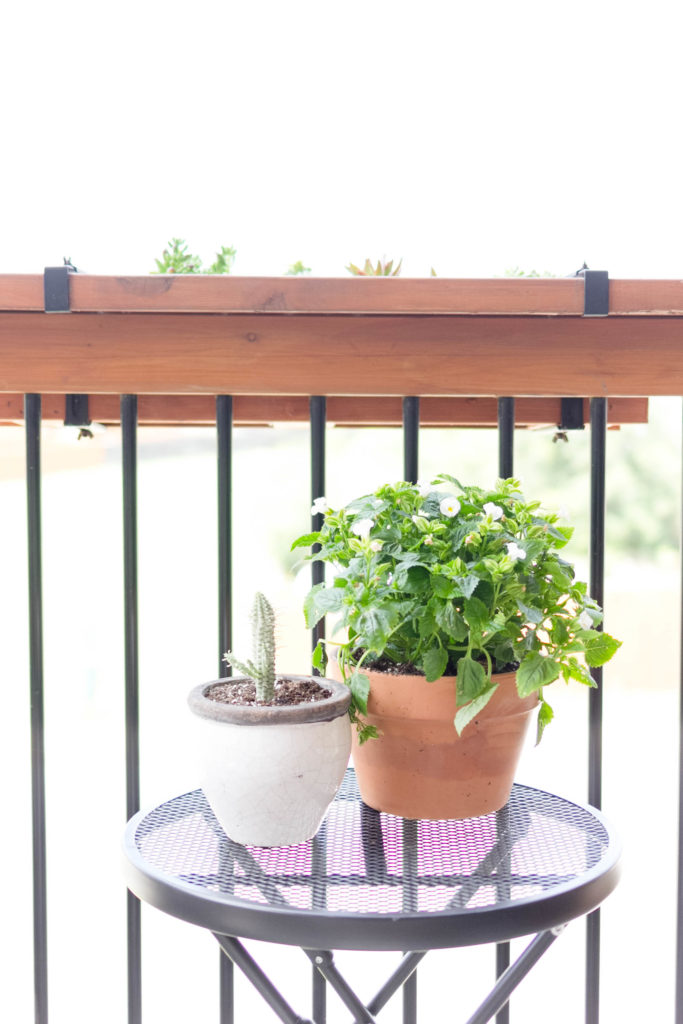 I had a couple of palm print pillows left over from last year that I wanted to use up here to mix in as pattern and color. The green prompted me to find something with a green stripe, and I think these Smith & Hawken pillows are the perfect pairing. I almost want some for the inside of my house, I like them so much!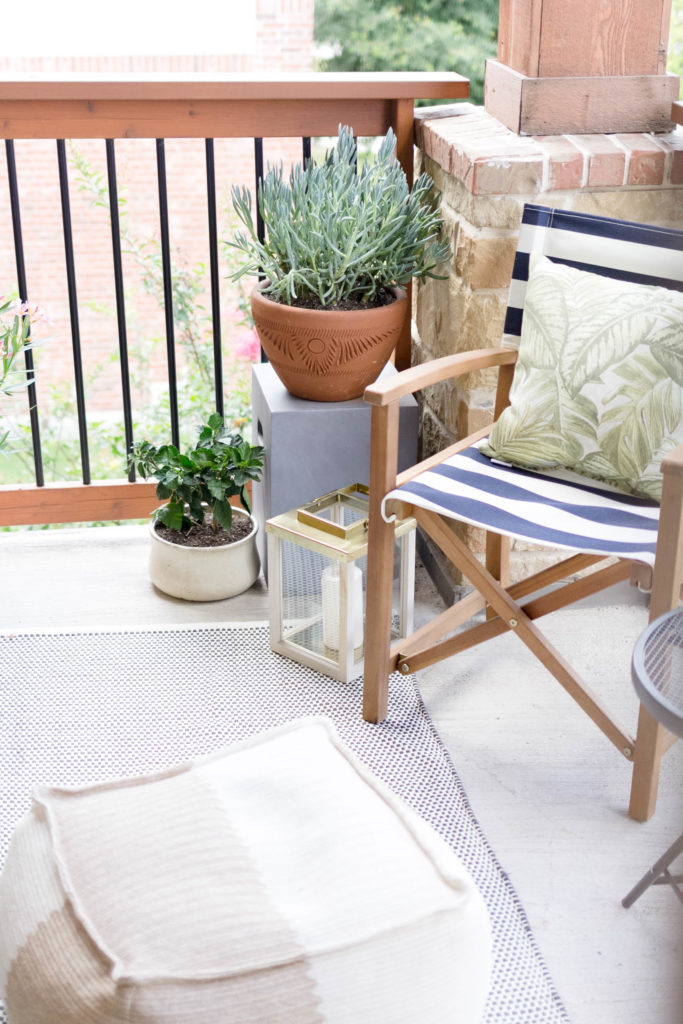 You've probably noticed that it looks like a crazy plant lady lives here. Why not fool my neighbors into thinking I have a green thumb, huh? Haha! Last year terracotta planters were my favorite, and again, to keep costs down in this makeover, I reused them. I didn't think I'd love them so much, but once all was said and done, I found that I really do! They blend well with the rest of the space and let the pretty plants and flowers shine. Speaking of, I found quite a few full-sun plants, that not only look pretty together, don't die easily too. Thank goodness, since like I said, I'm only fooling people into thinking I have a green thumb. These babies will surprise me if they stay alive all year. I've taken to watering them every other day, and so far they've held up!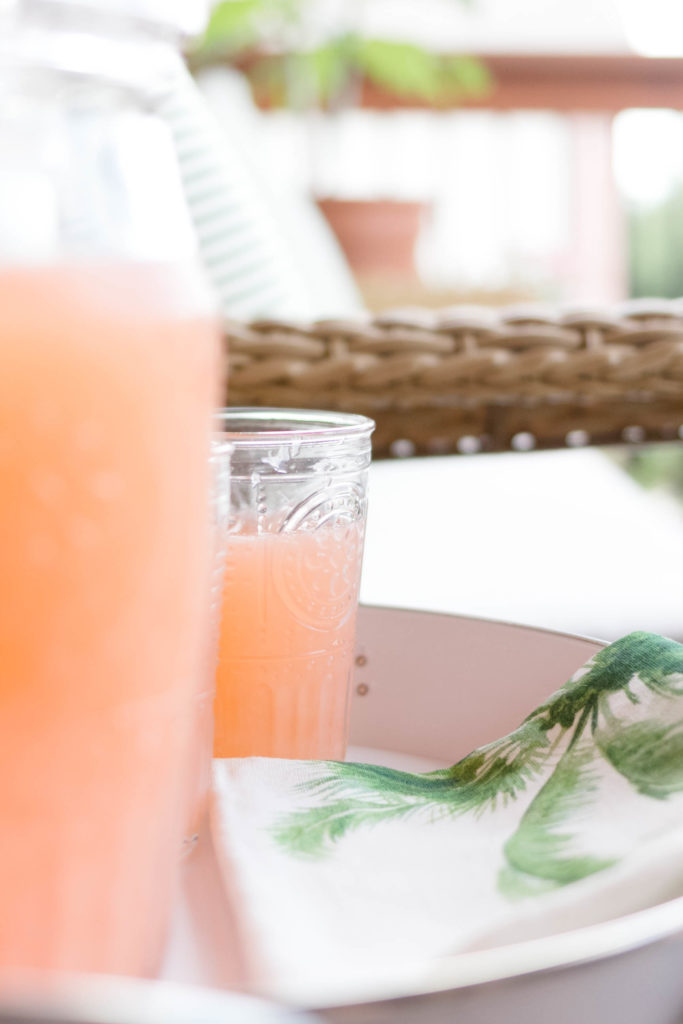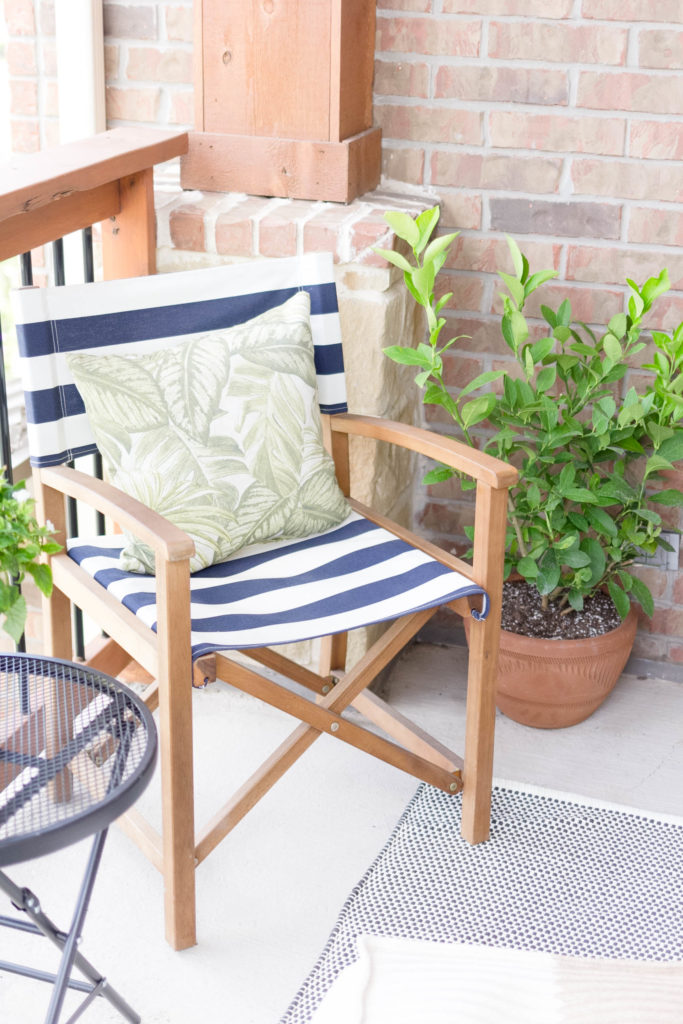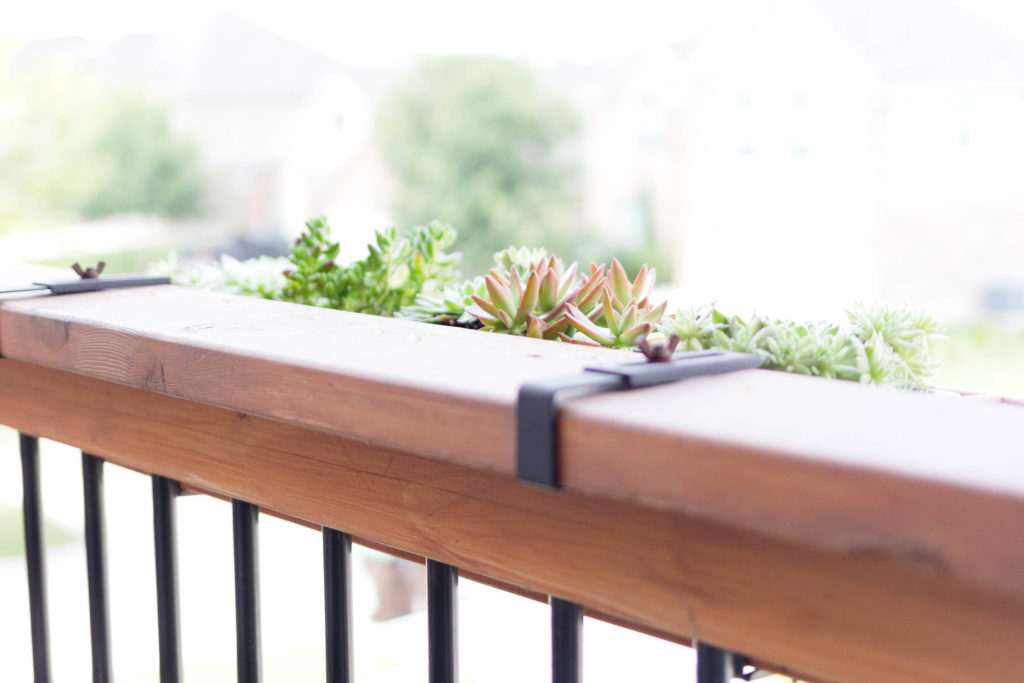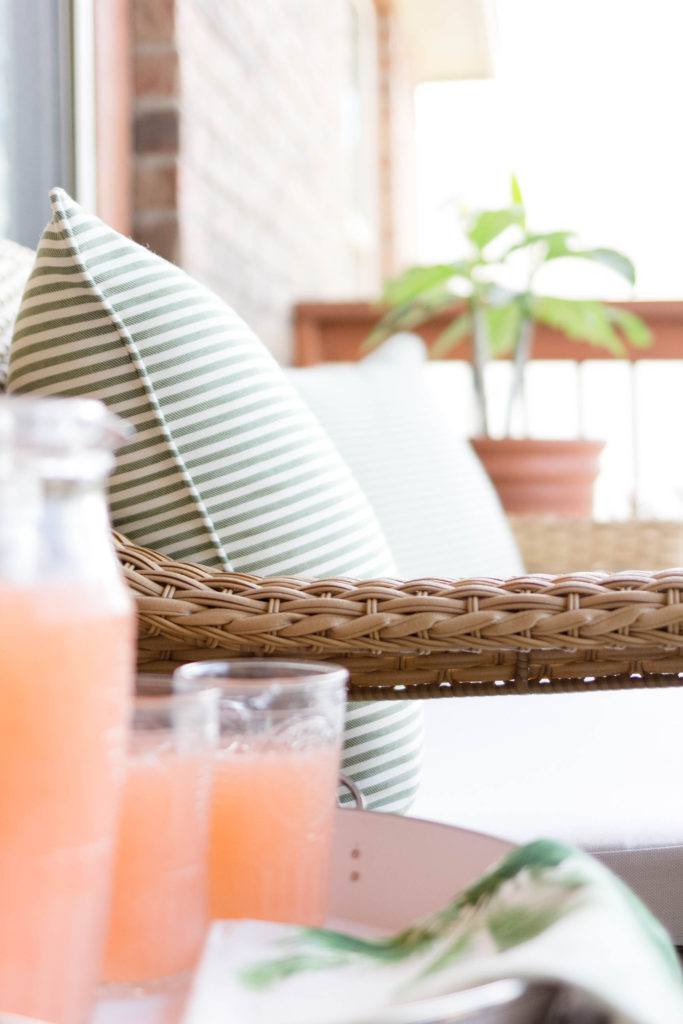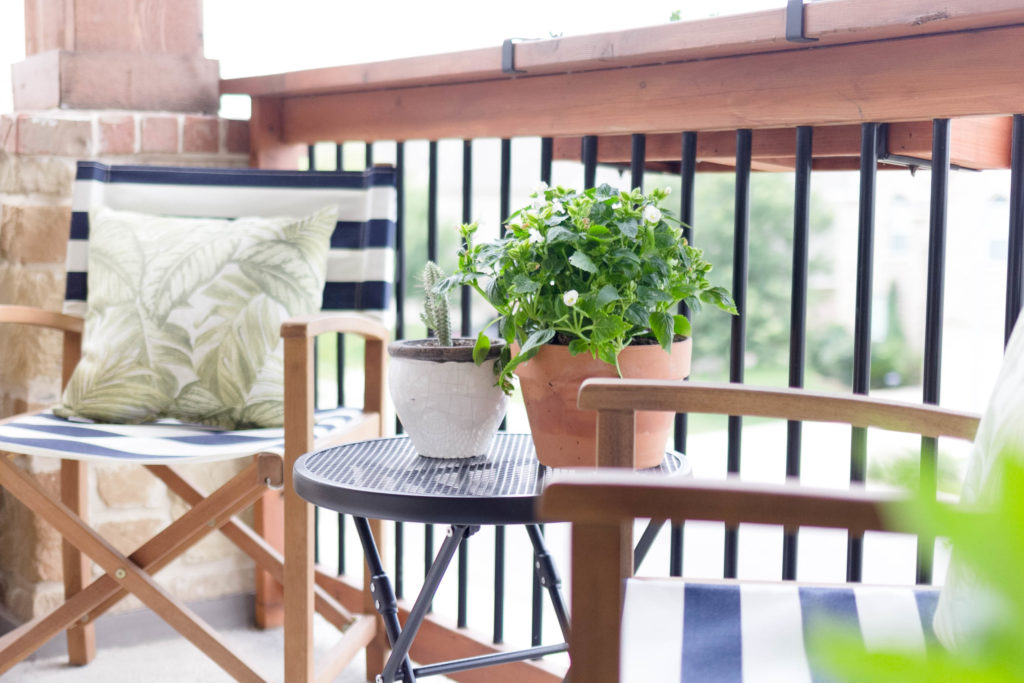 That's pretty much all that we did to this space. The new items that I brought in were mostly on sale, so we didn't splurge too much, but even if we had, the new layout is so much more accommodating that I think it would have been worth it. What do you think about the new styling? I'd love to hear from you!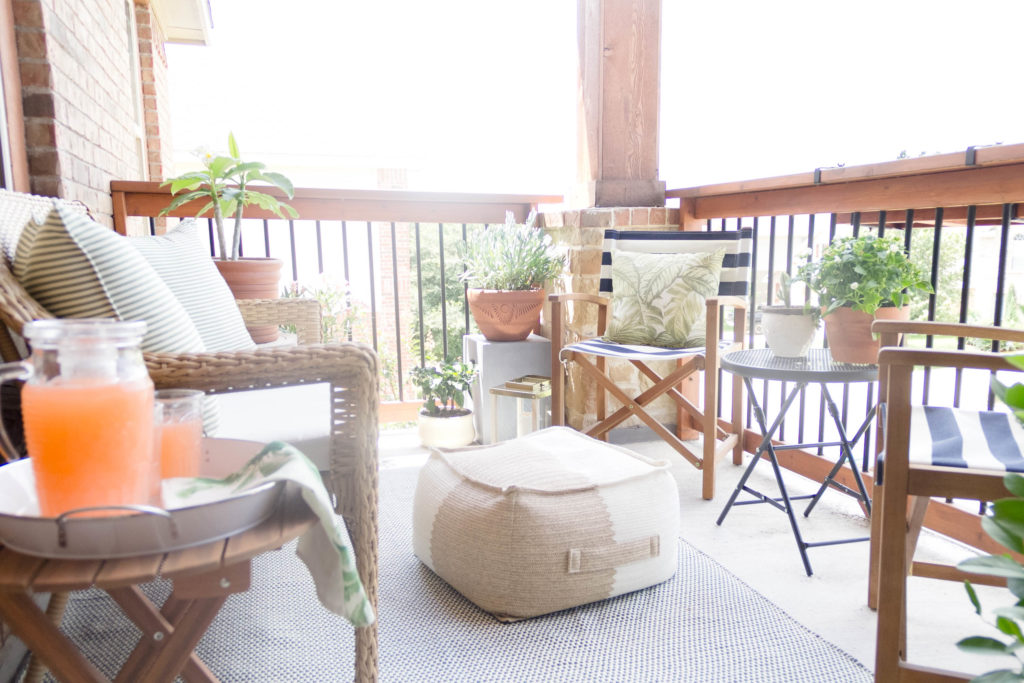 Before you go, I want to tell you that I've teamed up with a group of bloggers to share how we all decorate our outdoor spaces for summer in a blog hop hosted by Tara of Lehman Lane. I hope you'll have a look at all of the individual spaces. Everyone has such great style and ideas!
Enjoy!
-Iris