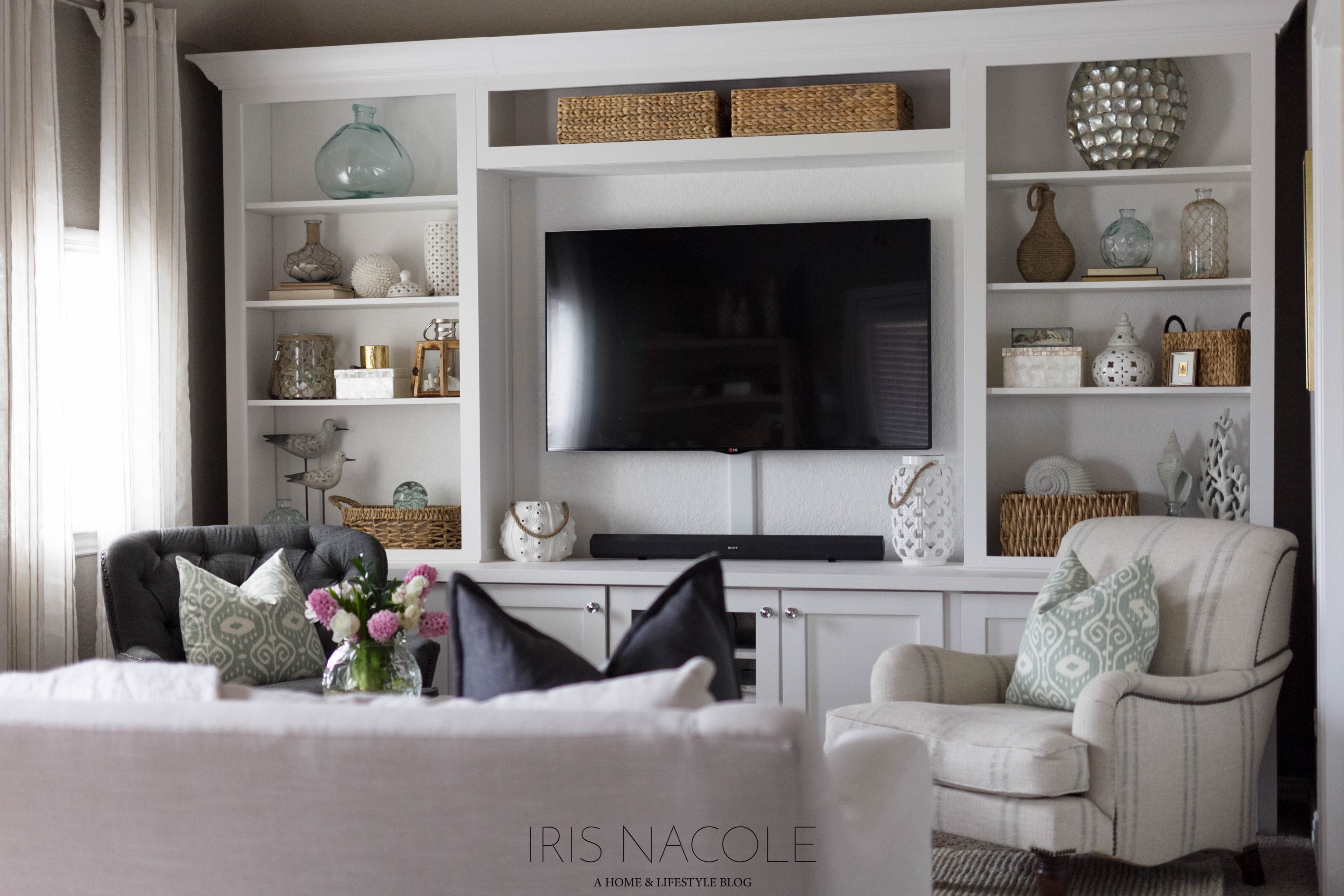 Hi there!  Welcome to the last installment of the "Shop the House" series, organized by my friend Courtney of The Hamby Home, where my friends and I decorated a space using existing pieces in our decor collection.  I've had such a fun time participating, and really getting to know the idea of shopping my own stuff as being beneficial.  I highly recommend trying it yourself.  Don't want to tackle a whole room?  No problem!  Just find a small spot in your home you might want to update, and look around the house for items to do that with.  I know you'll love the experience as much as I have!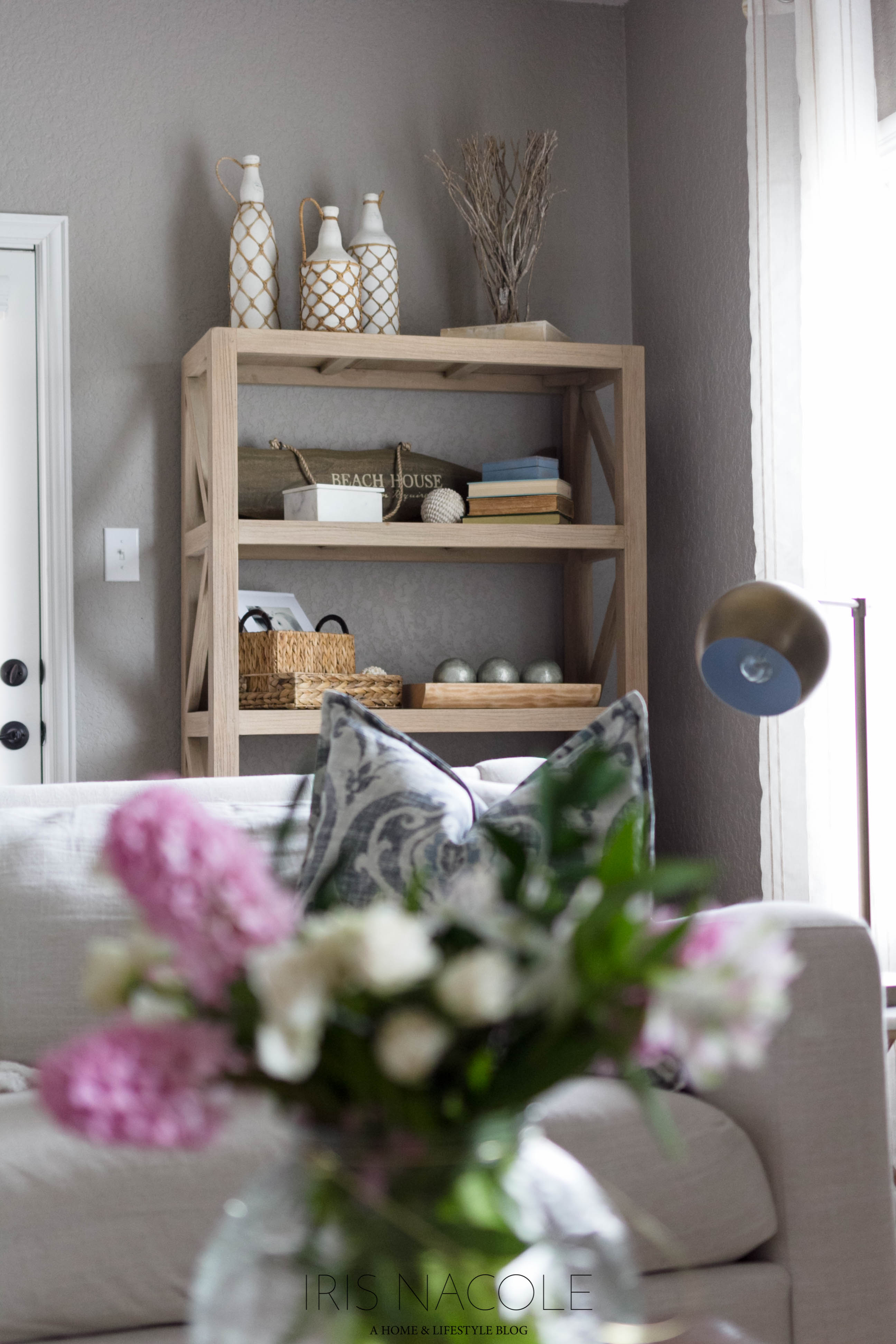 If you are just joining us for the challenge, I'm glad you are here!  You can catch up on the past posts here.  Be sure to follow the links at the bottom of the page too, to visit my fellow "Shop the House" participants.  You'll love everyone's style, I'm sure of it!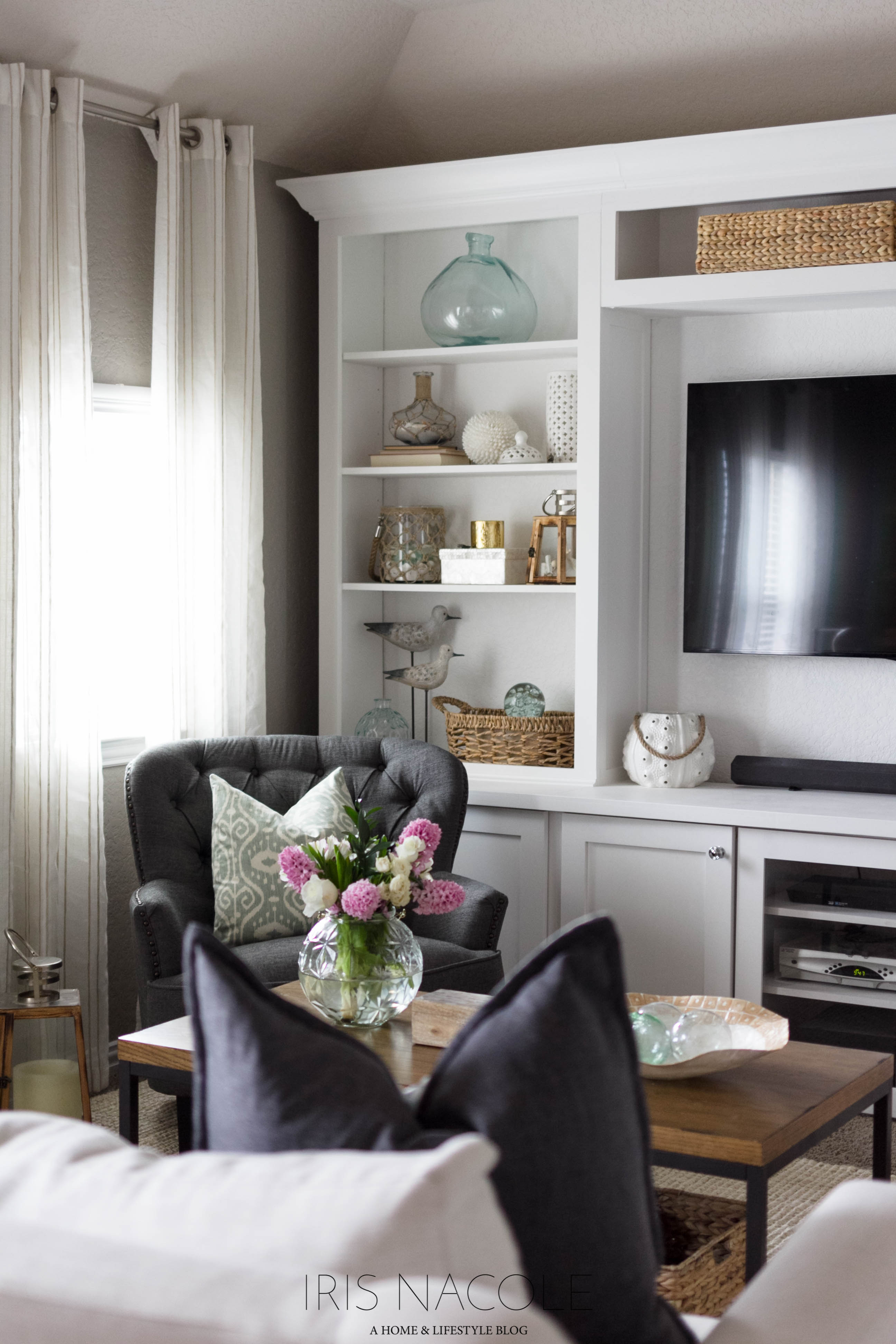 In the previous posts I shared this space, our family room/entertainment room with y'all, as it was before, and shared a few tips on how I styled the shelving in the room to reflect my coastal style.  It's probably obvious that I added a few more pieces to the room since then (the chairs), but I felt like it was time to refresh the space even more, and when the opportunity came to use these pieces in here, I couldn't pass them up.  Together with the new styling, the room feels like a whole new space for my family to enjoy.  I hope you enjoy it too!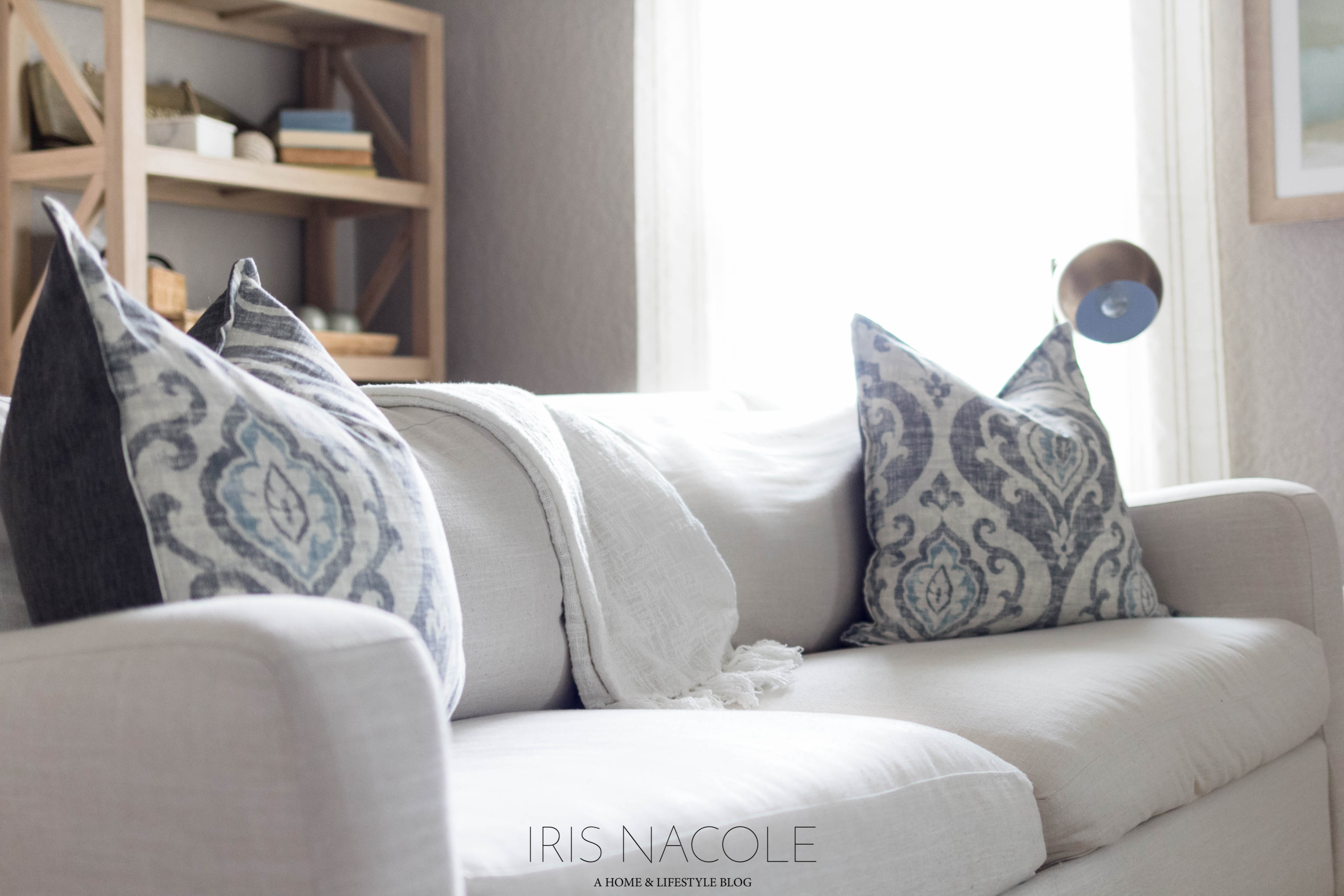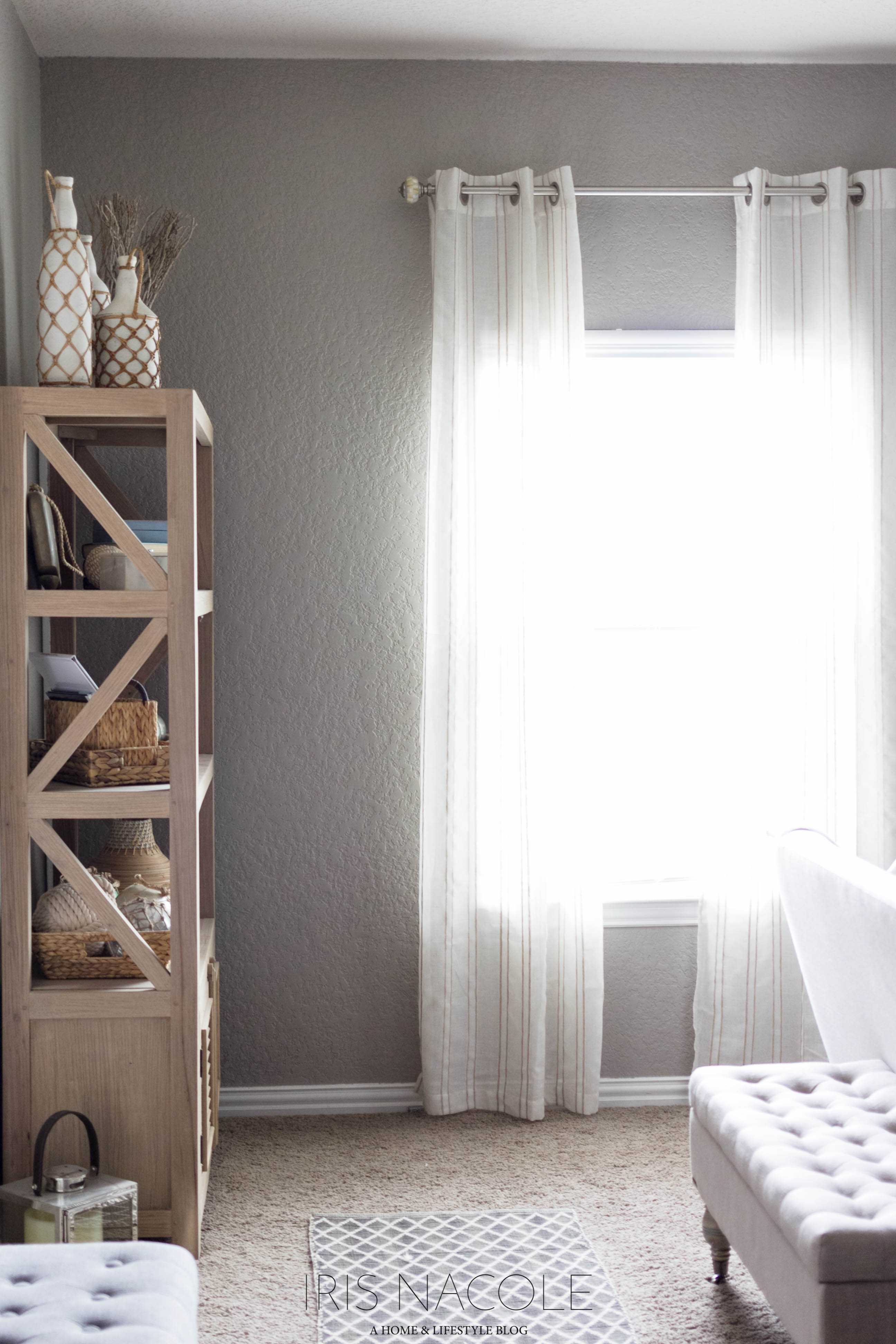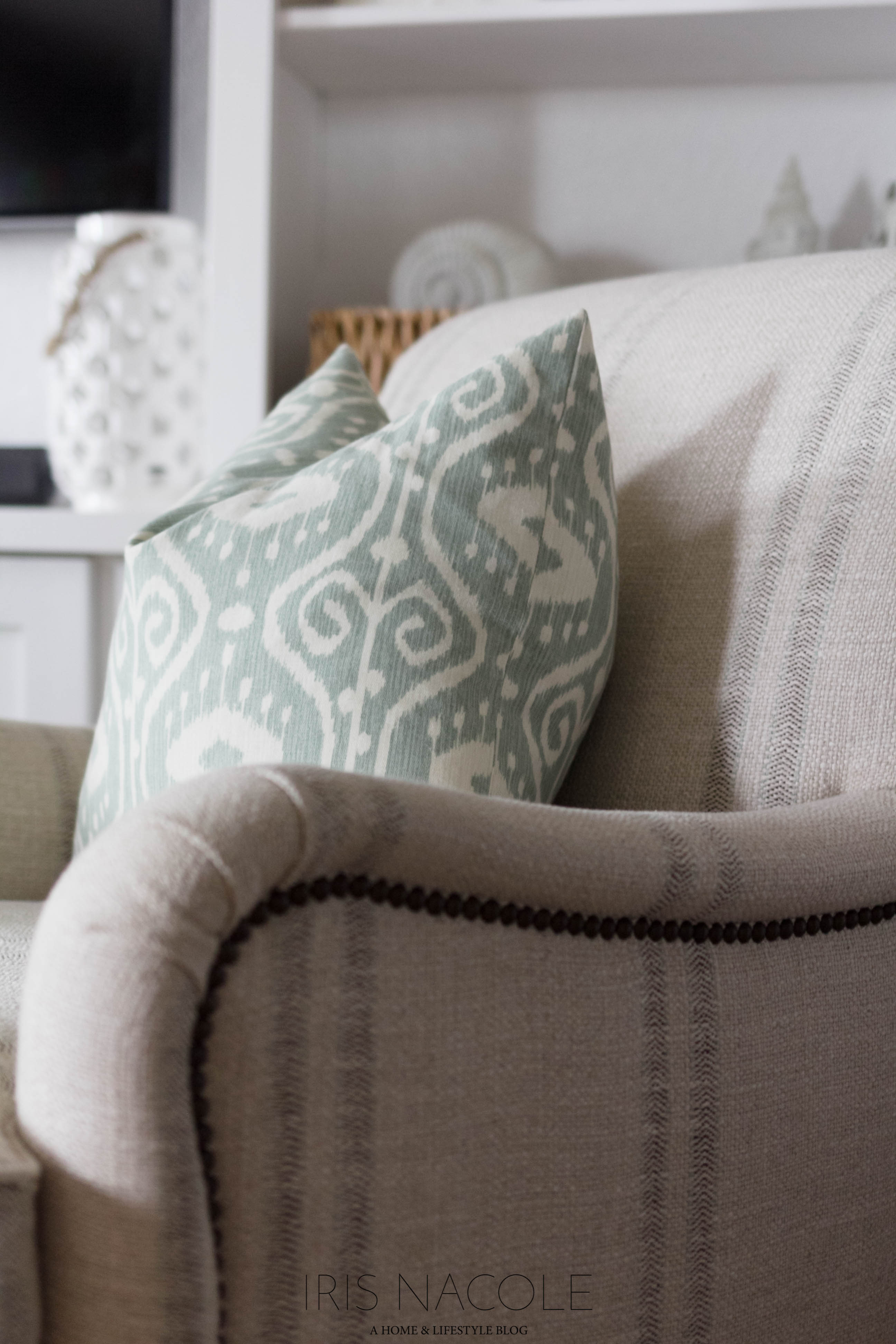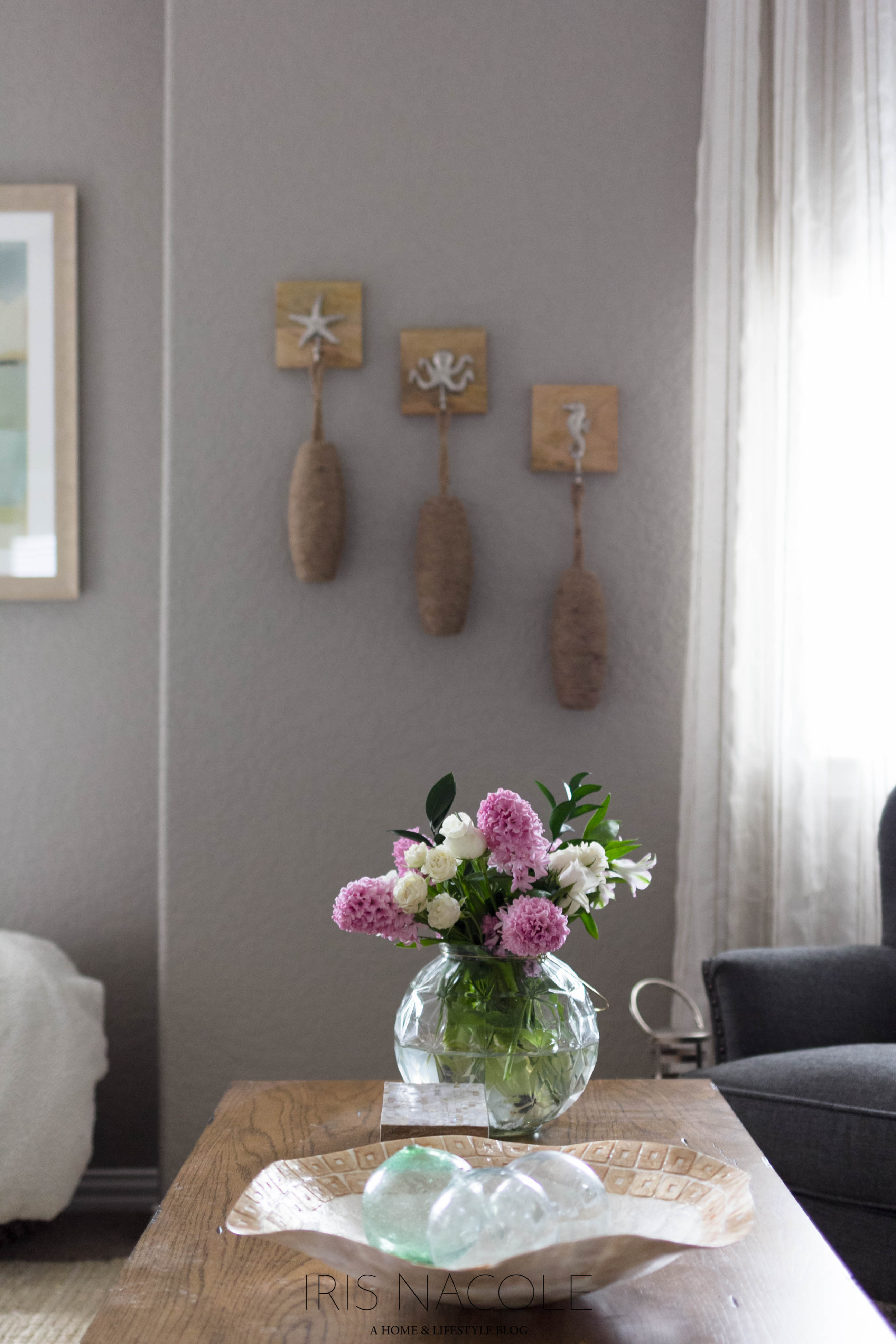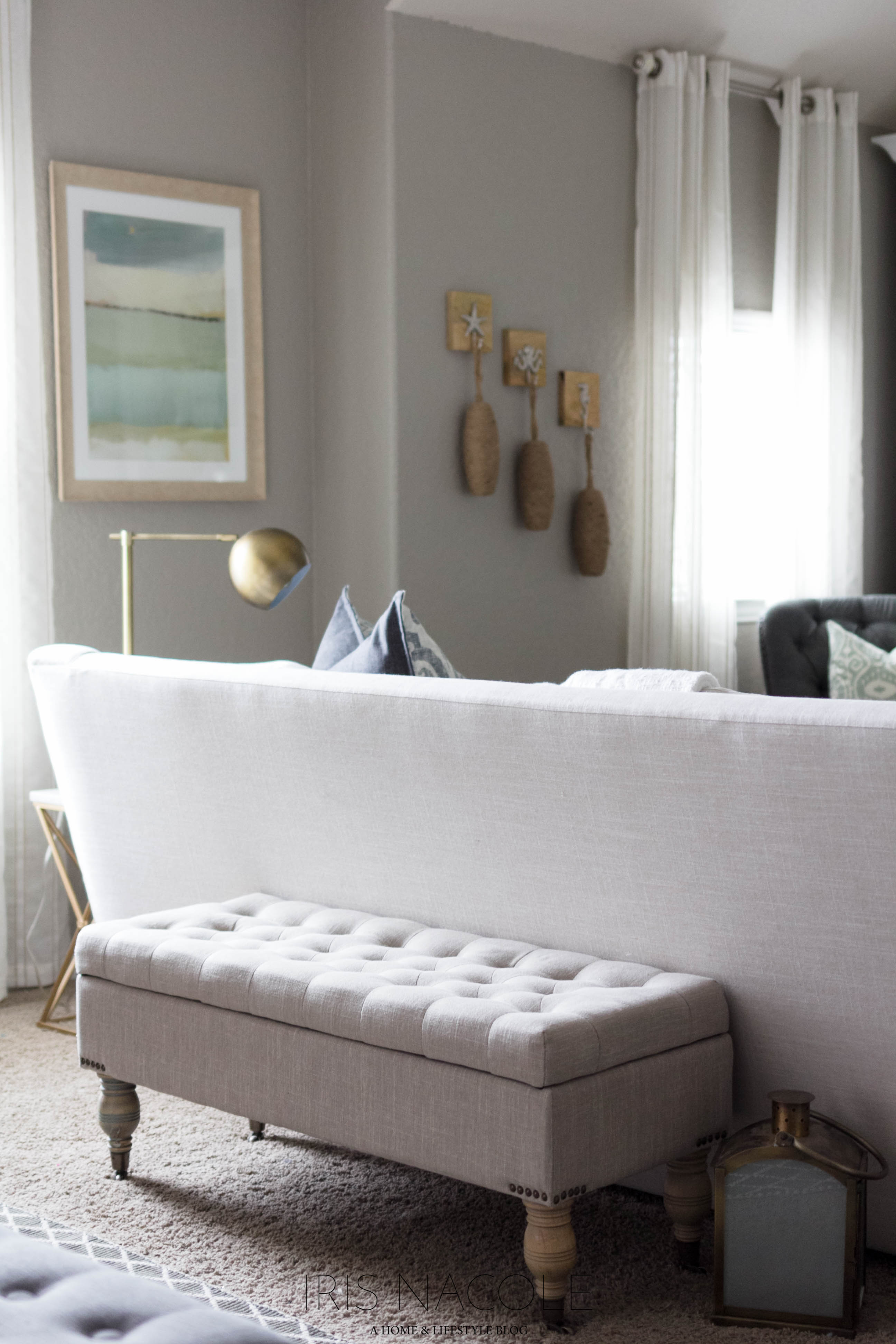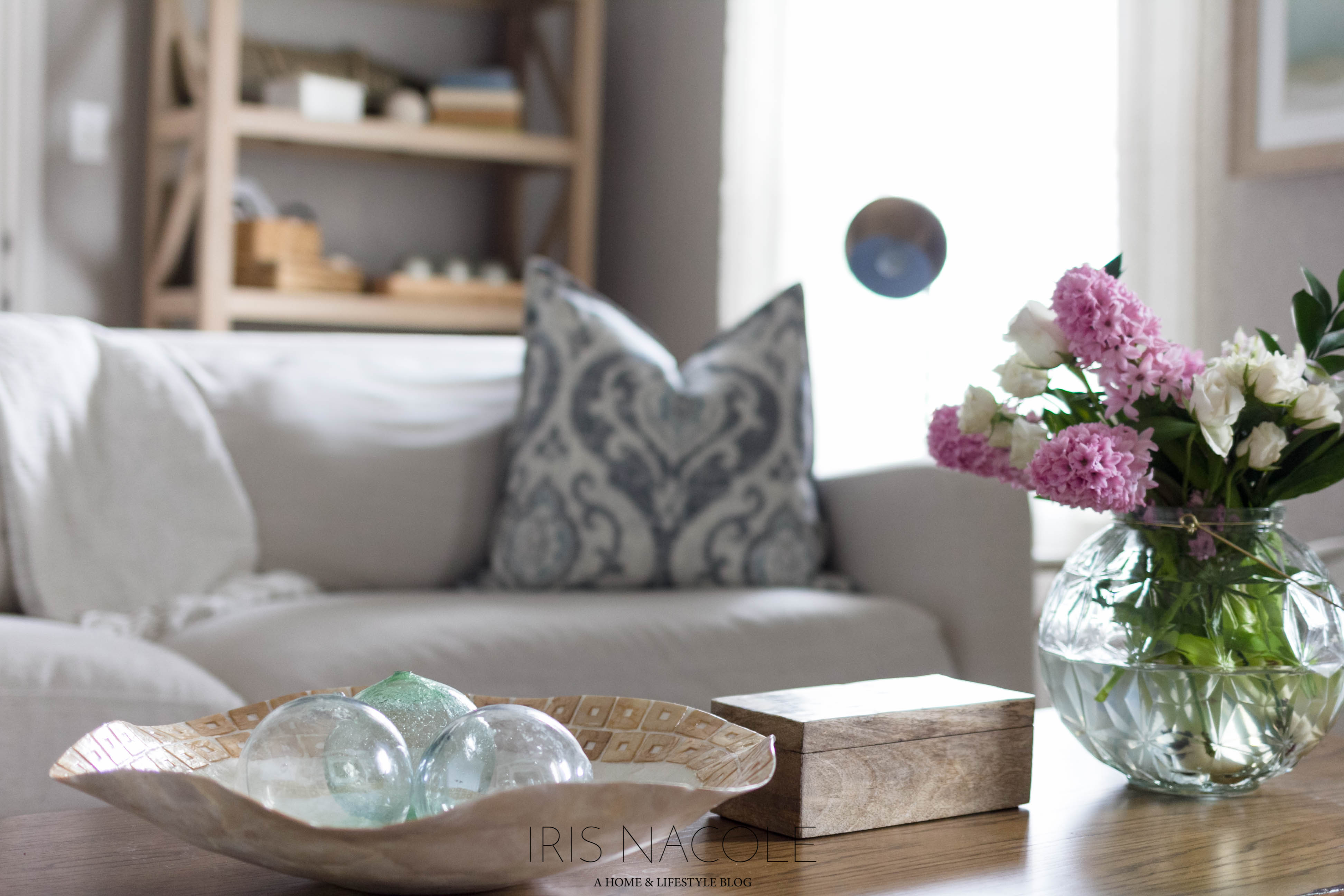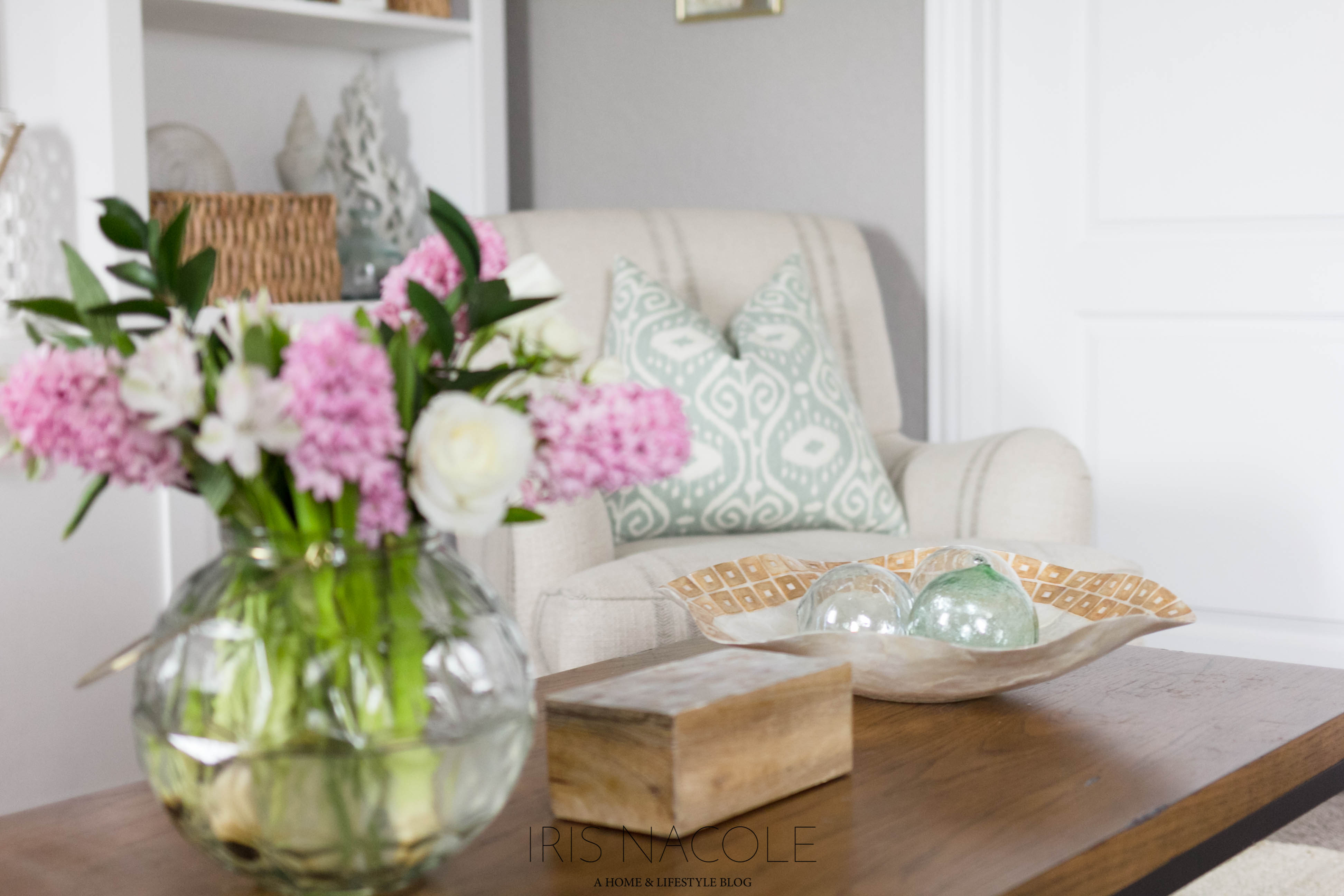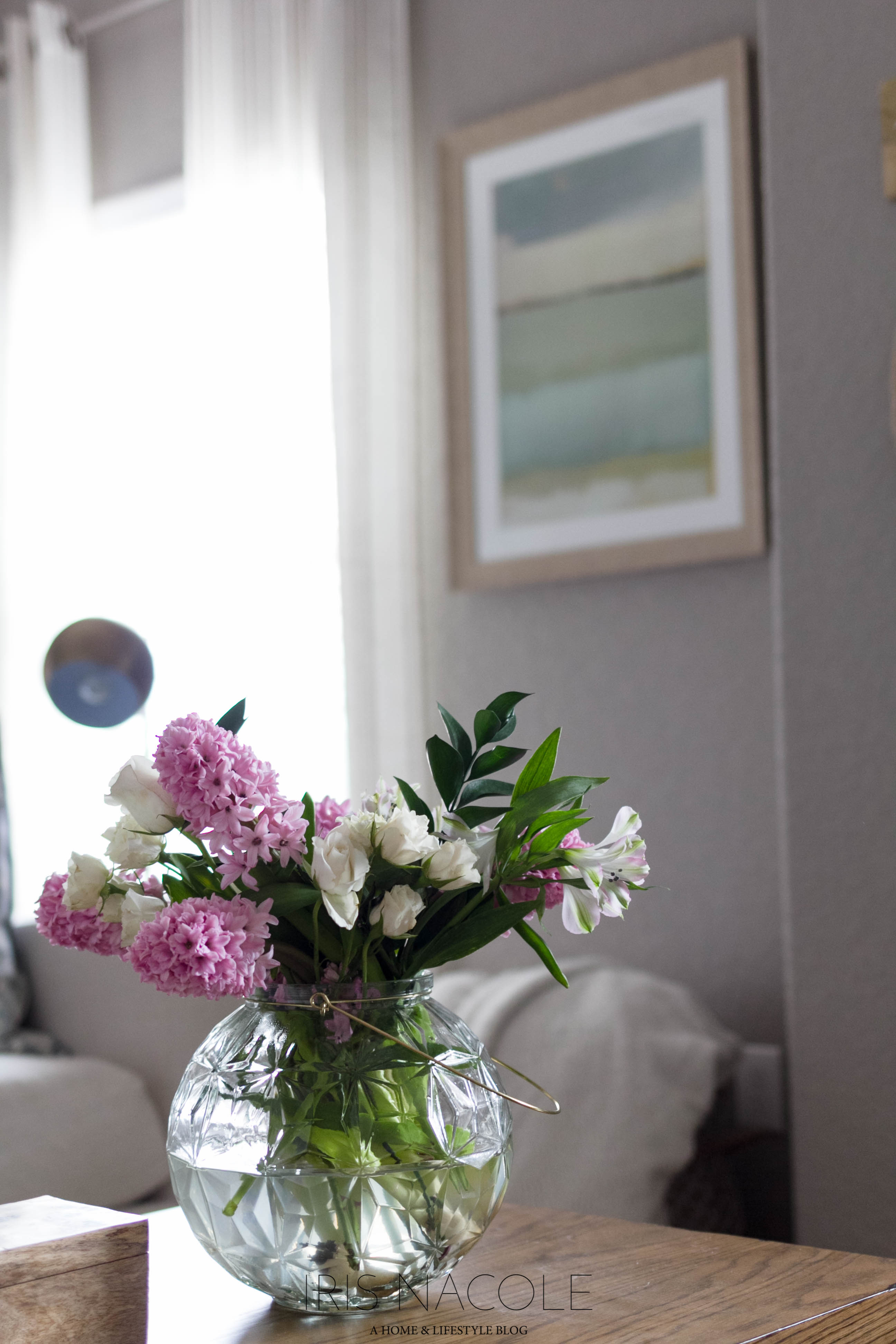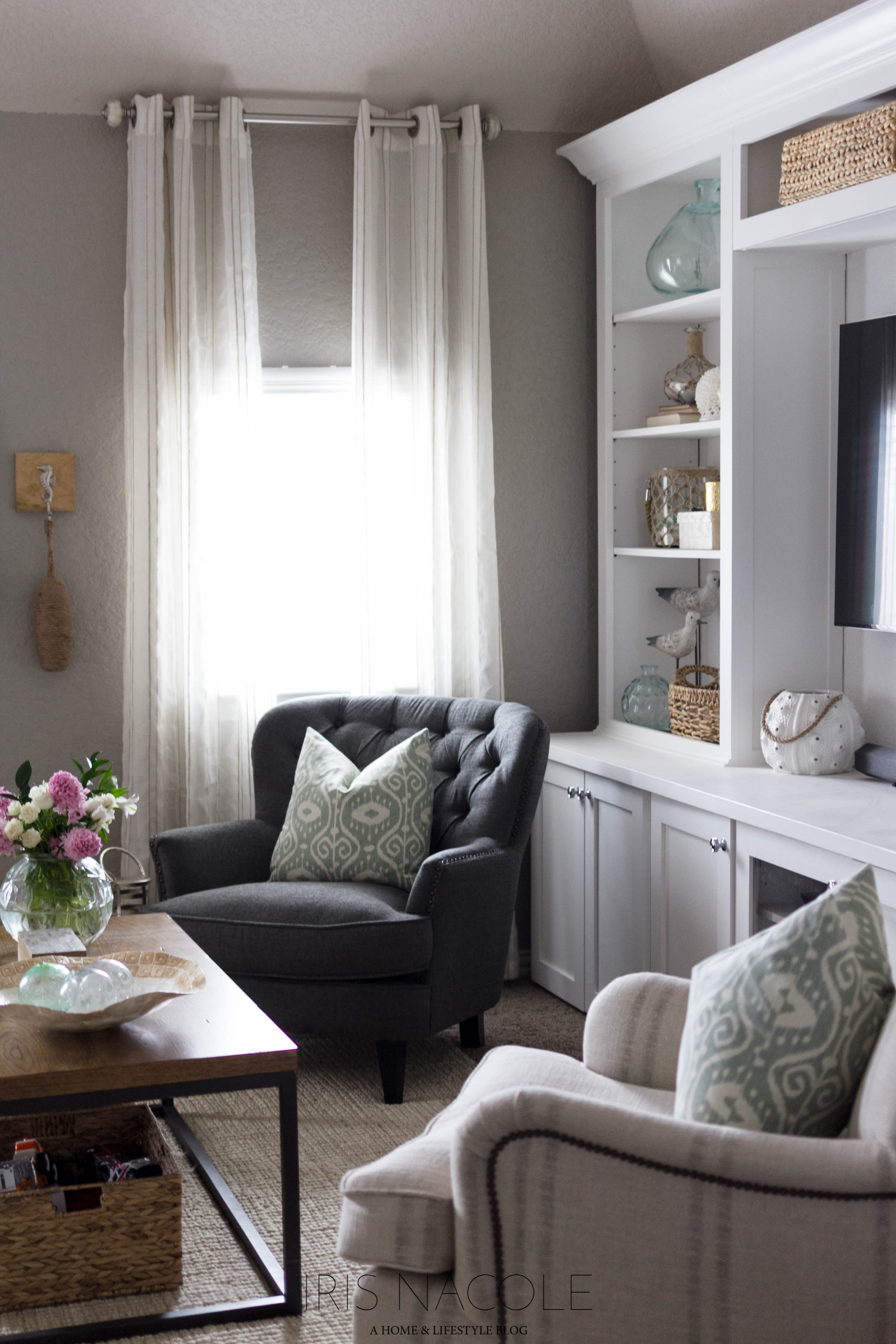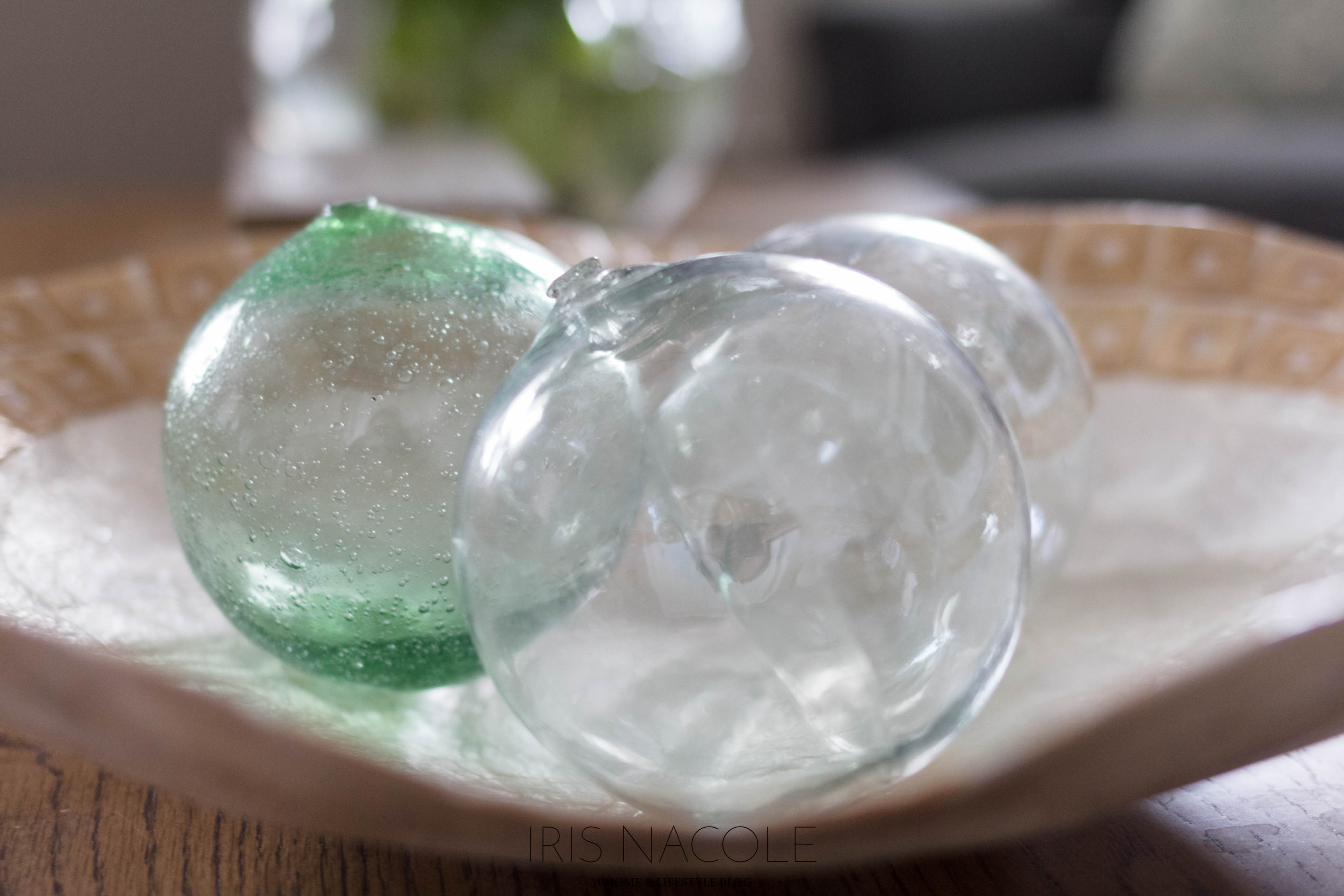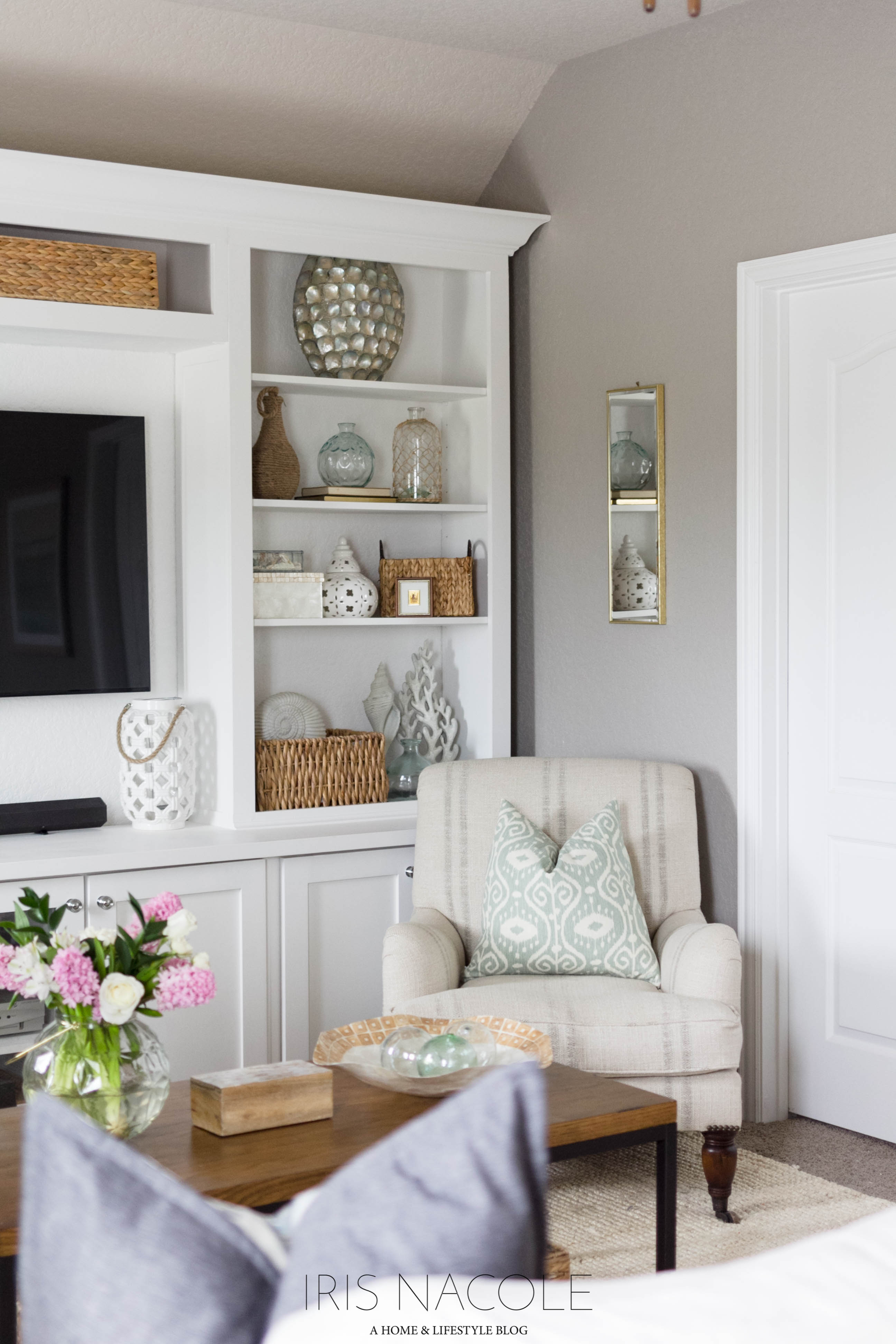 I hope you enjoyed the tour!  My home is ever evolving, along with my personal decor style, but one thing remains the same throughout, and that is that I decorate for my family.  Always be true to that, and your spaces can't fail.  Until next time friends!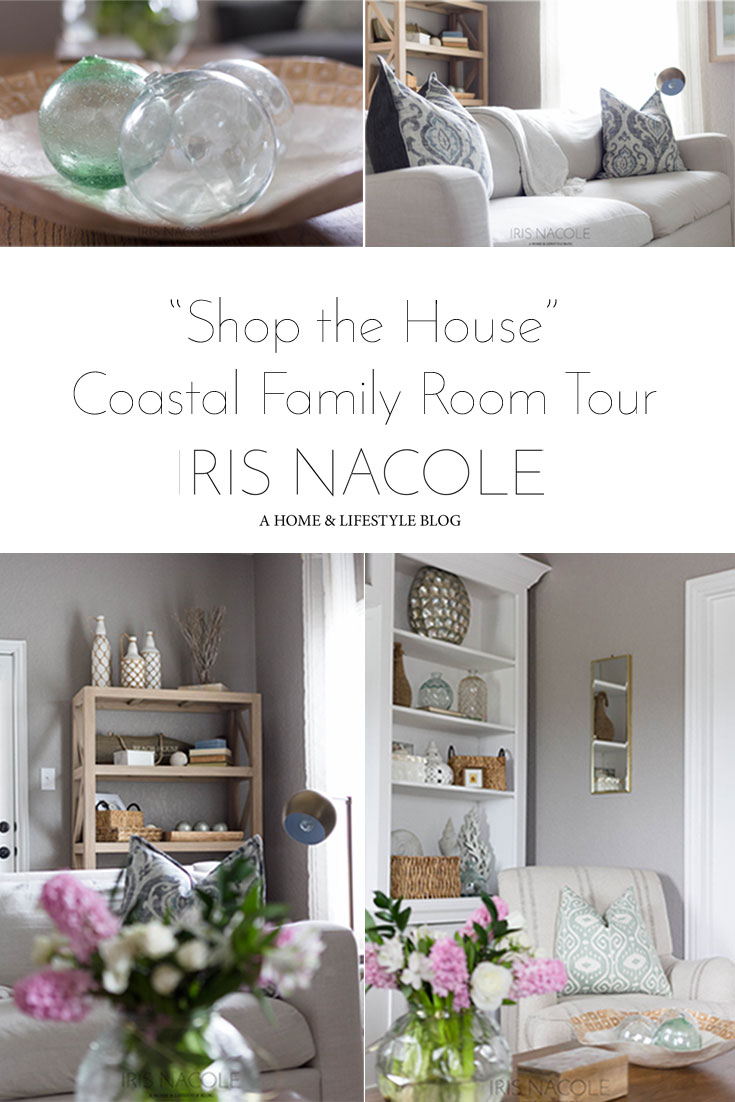 This post contains affiliate links.  All opinions are my own.  For more information, please visit my disclosure page.  Thank you for supporting my blog!
Get the Look!

See the other participants spaces here!