I know, another mantel post!  I just can't seem to keep it looking the same for very long.  Maybe you are the same?   I think it's one of the most fun places in my home to decorate, and find that it's easy to switch things up.  It doesn't take a lot of time, a lot of money, or a whole lot of thought to do it either.  That's a big bonus when you're wanting a change!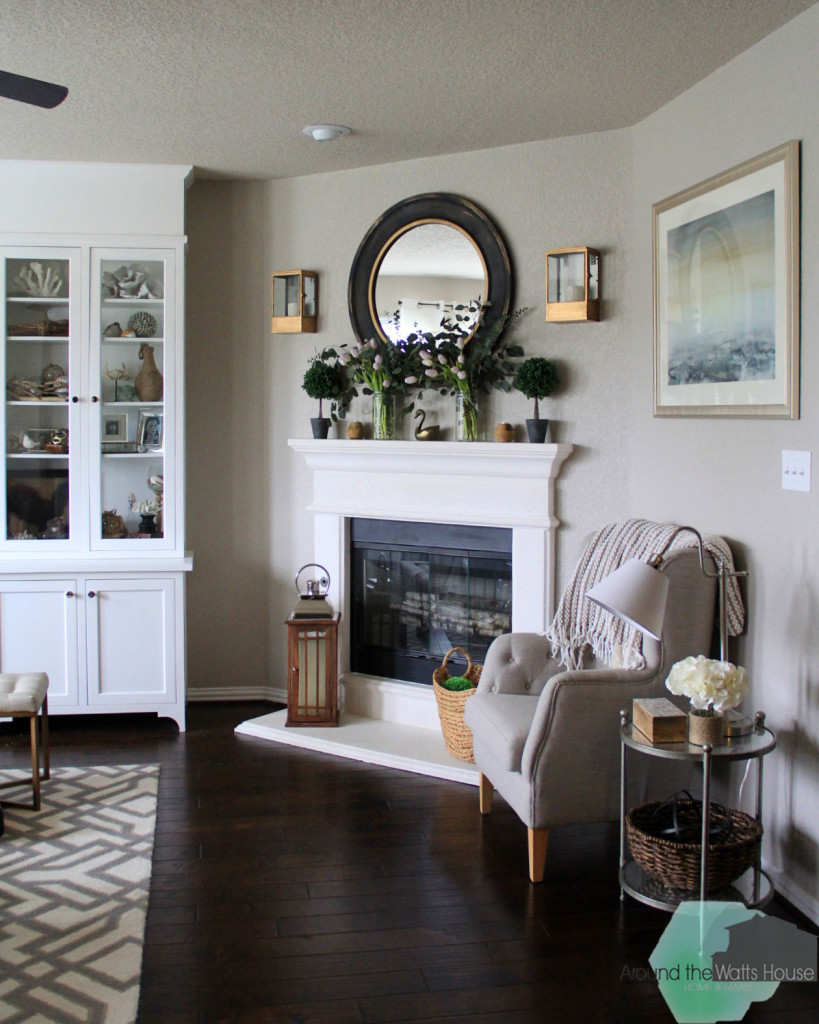 I think once your key pieces are in place, such as your art, or mirror, you can pretty much figure out your formula for decorating around it.  Of course some people don't follow a formula, and that's okay.  It's all about pleasing yourself in the end.  Since my stationary pieces are the round mirror, and two sconces that flank the mirror on the wall, I seem to always want pieces flanking each side of the mantel too, with symmetrically placed items filling in the middle.  It works, it's pleasing to my eye, and I usually don't feel overwhelmed by having too much stuff around me.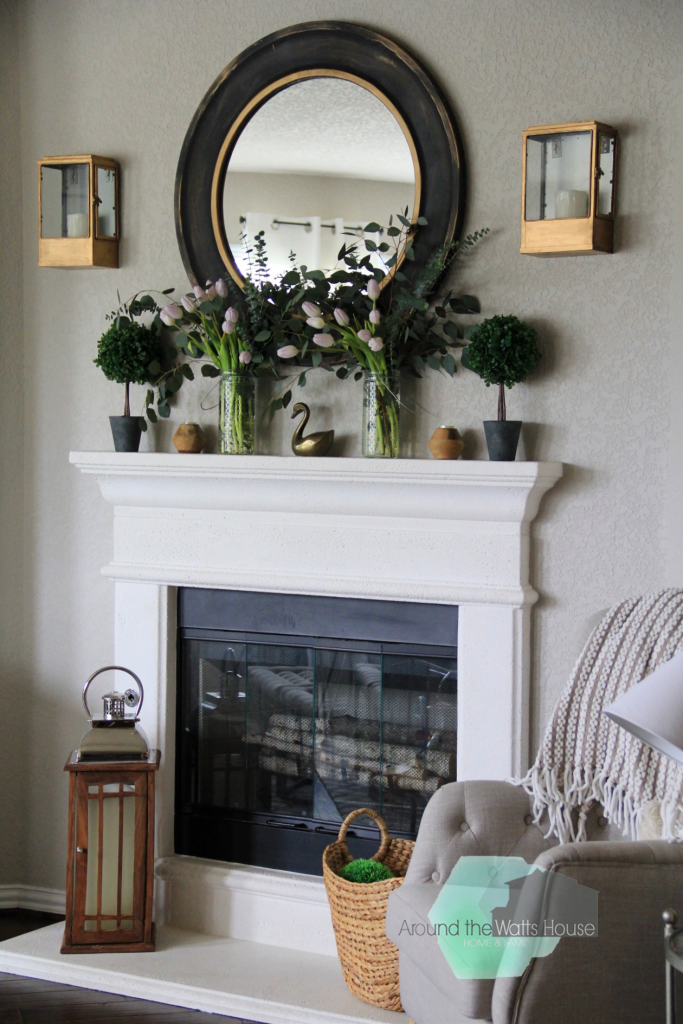 We made a quick stop at Trader Joe's today after lunch, and I bought some tulips and filler to make a couple of flower arrangements for the mantel.  I just love how they turned out!  Simple like the rest of the setup, but they make the mantel in my opinion.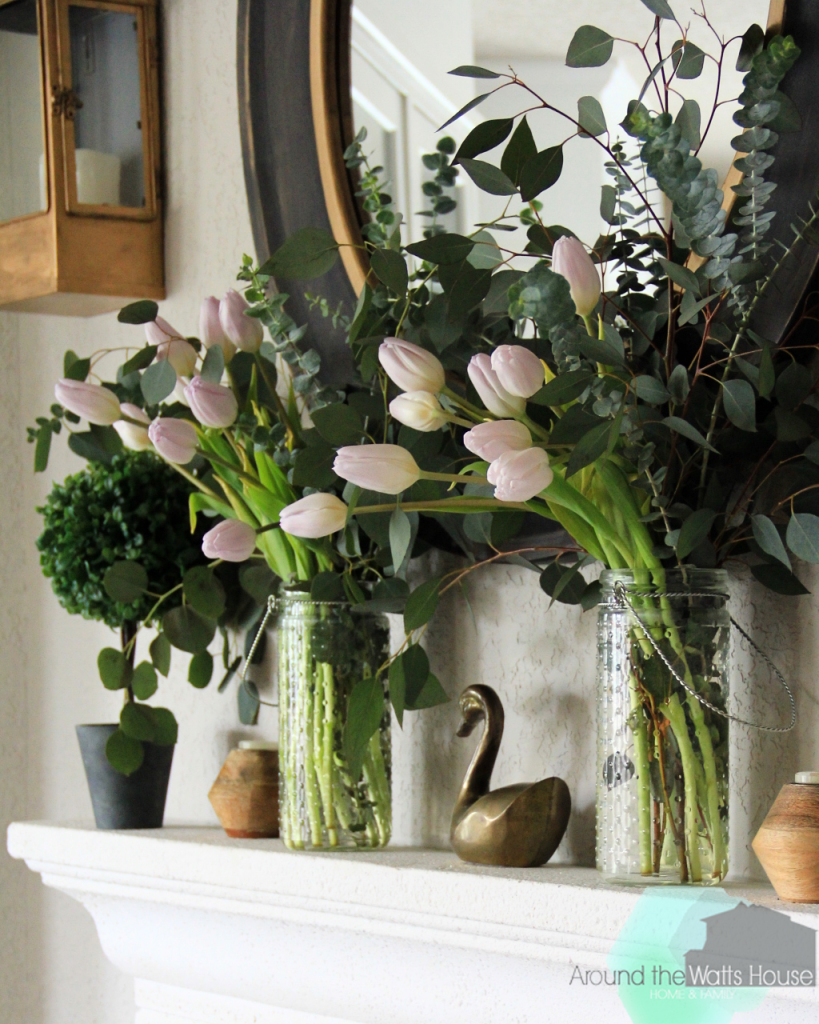 A long time ago, and I do mean long time ago, I found this beautiful brass swan along with its mother at the Salvation Army.  I was heavily into Rub-n-Buff at the time, and made the terrible mistake of adding it to the larger swan.  I still can't believe I did that!  If anyone has any tips on how to remove it I'd greatly appreciate the advice.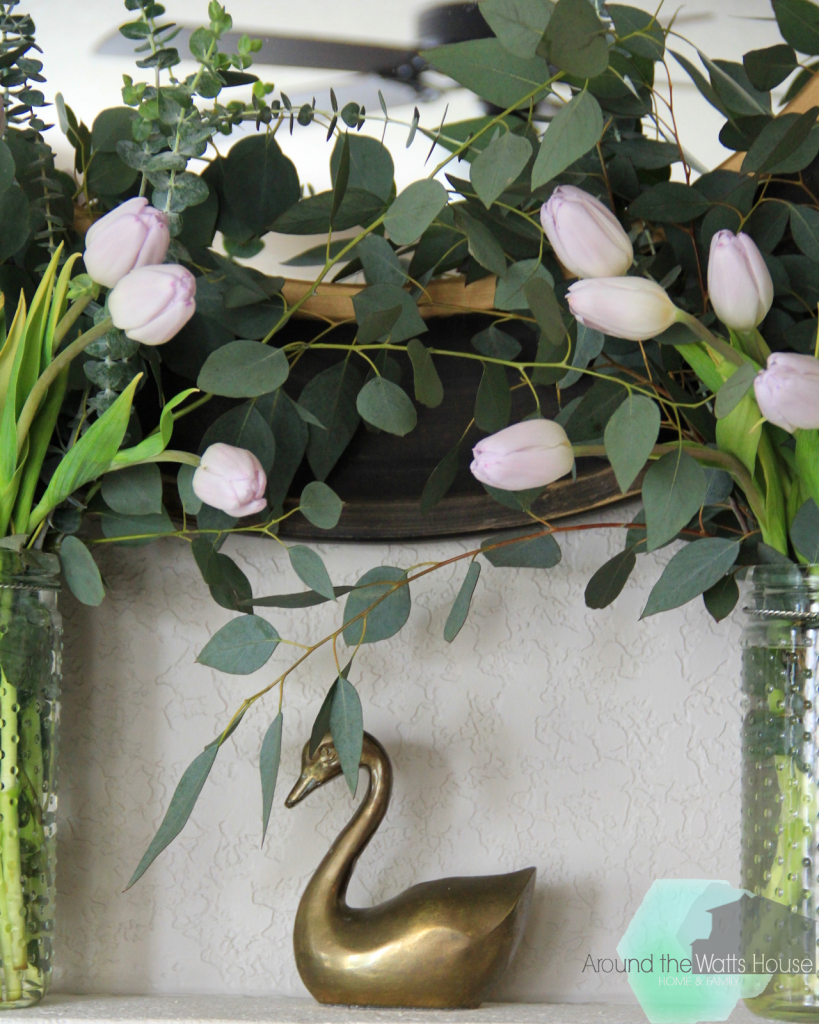 At least this little beauty made it out "alive", and gets to grace me each day with its presence.  It's beautiful right?!  I think I need to make another trip to see if I can find another mate.
That's all for now.  Who knows, I may break away from my formula the next time I decorate the mantel.  Hopefully that'll be a few weeks rather than a few days from now though.  Haha!  Stay tuned, and thanks for visiting!
~Iris
[subscribe2]