One thing's for sure. I love to decorate and redecorate our bookcases throughout the house. Just a few additions or the removal of decor pieces can give a space a fresh new look. Case in point, our living room bookcases/display cases. Once we got back from vacation, and I realized that despite my constant wishing no magic fairy had come through to clean up the house while we were gone, I started the work myself. Easily distracted, the fact that my bookcases looked so cluttered really bothered me, so I decided to pull as much of it out as possible, and rearrange it in a more streamlined manner to calm my anxieties over the cluttered look.
If you are new here, or missed my last living room tour, visit my spring living room tour to see how they were styled before.
I thought walking you all through my process might be helpful to some of you, that may struggle with bookcase styling. Here's how I did it.
I'm also including affiliate links for your convenience, so if you desire you can easily get the look for yourself. Scroll to the bottom of this post for links.
Excuse the glare. The window pane doors are one of my favorite parts of this built-in, but it isn't always conducive to photographing well.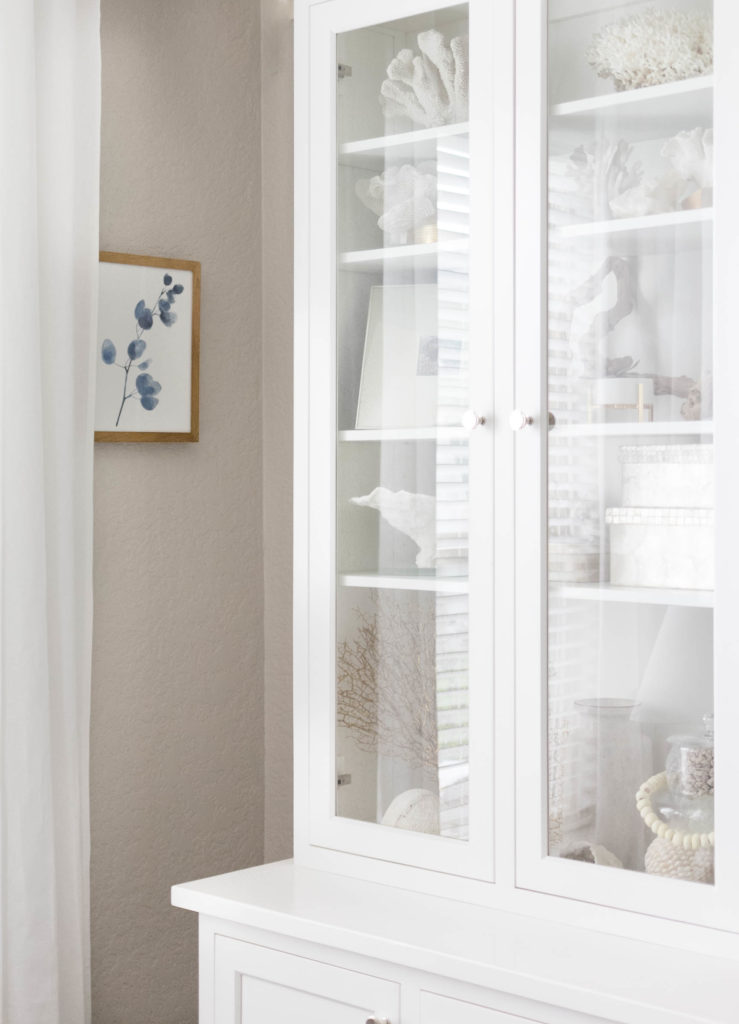 Let's open up the doors for a better look, shall we?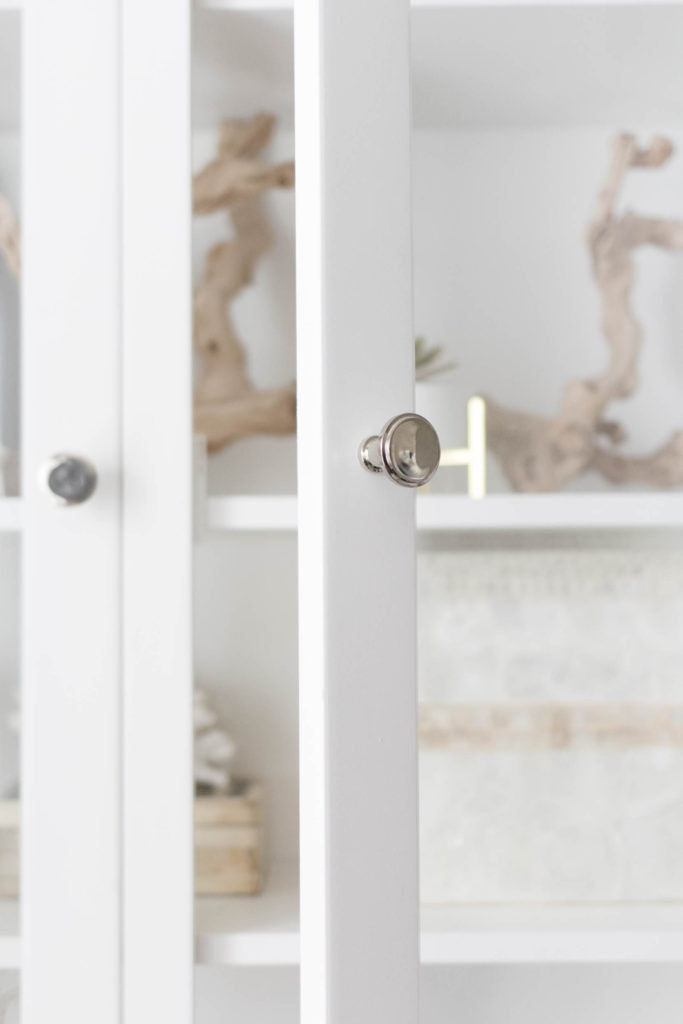 Ah, that's better! Okay, so here is a full view of the new styling job I did in here. As you can see, I chose a very light and neutral color pallet, which meant I had to pull out all darker decor pieces from my previous styling job. Once they were out, I could see that I had a few metallic pieces that I really wanted to keep and incorporate into this styling job, so to compliment them I pulled from my decor hoard which consists mostly of pieces I've found on sale, or have thrifted over the years, and added them to my collection. I ended up pulling just a few pieces, which keeps the look from being too "glam".
Here are some decor pieces that I think are great to get the "coastal" look.
Coral
Shells
Weathered Wood
Sea Fans
Art displaying beach/ocean or ocean life
Plants
Decorative items made from natural elements.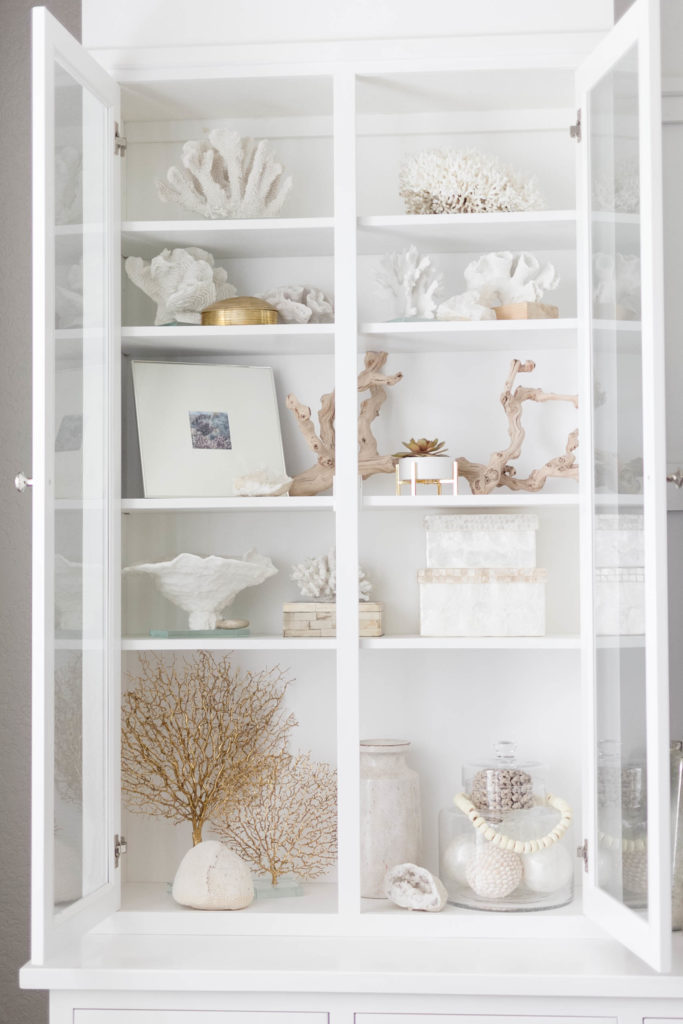 Each shelf follows the rules of varying height and texture, and thought I didn't stick with the rule of odd numbers on each, I think that it still draws the eye around well enough to say that it's okay as a whole. It's all trial and error anyways, don't you think? A formula is a fail-safe way to get things to work, but to really please your eye personally you'll probably switch in and out a few pieces during the process.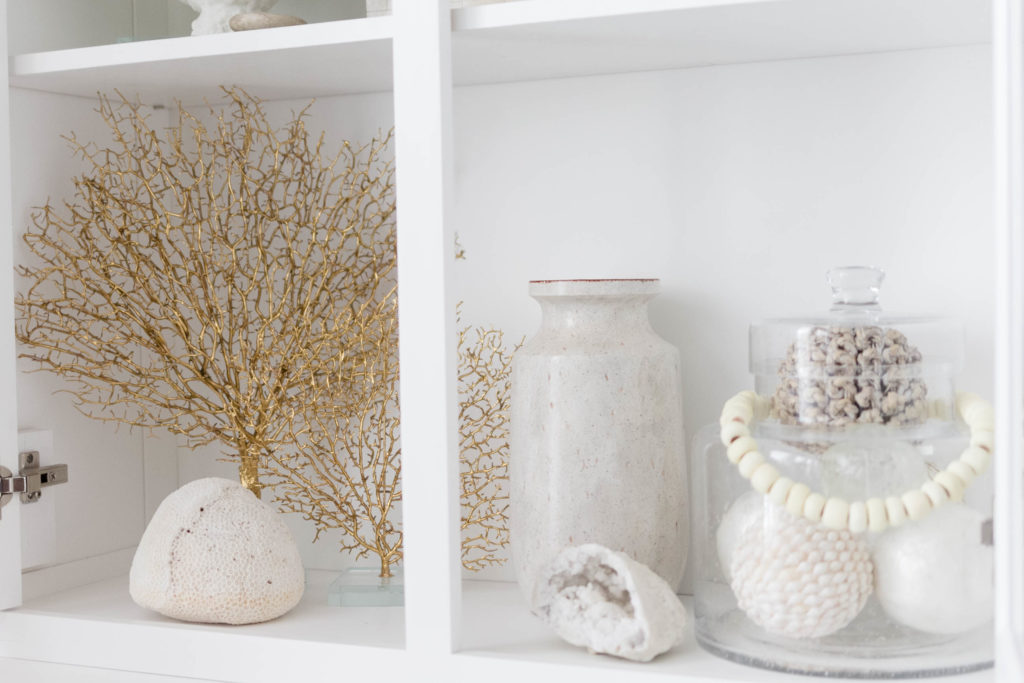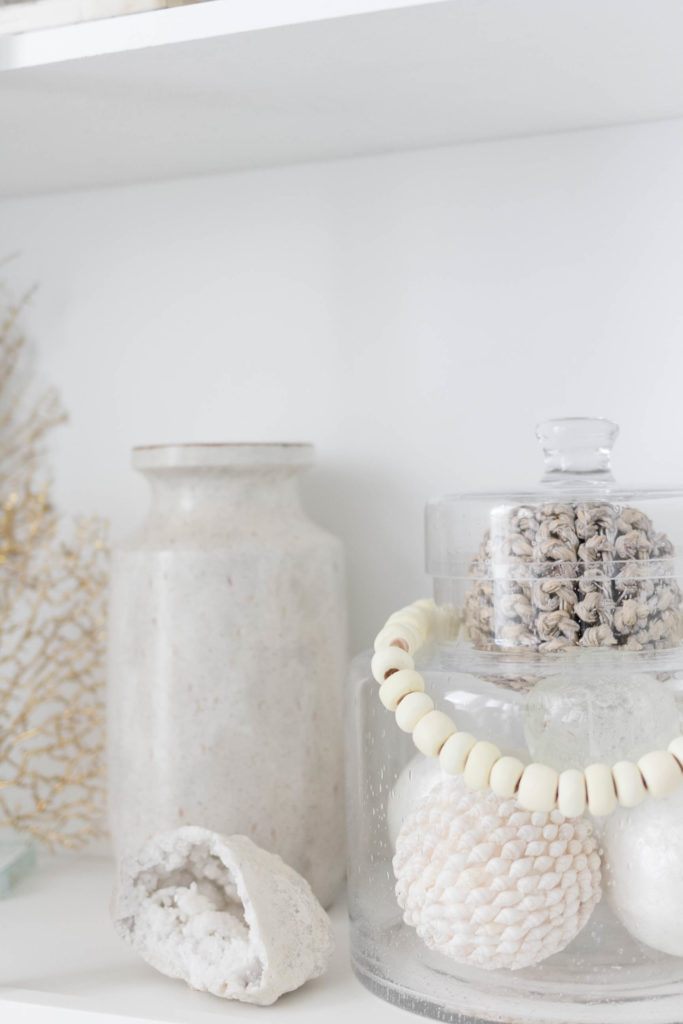 One thing you can see, is that the stile where the doors meet is a bit obstructive to the view, which makes this job a bit harder than the normal open shelf styling job. If you're faced with this situation, I can only give you one tip. Don't forget to fill the middle space! Sure, from head on you can't see the pieces directly behind it all that clearly, and you may want to leave it empty, but if you move around the room having an empty spot instead of something there will only distract the eye from the overall look of the styling. You can see what I mean in the pictures below.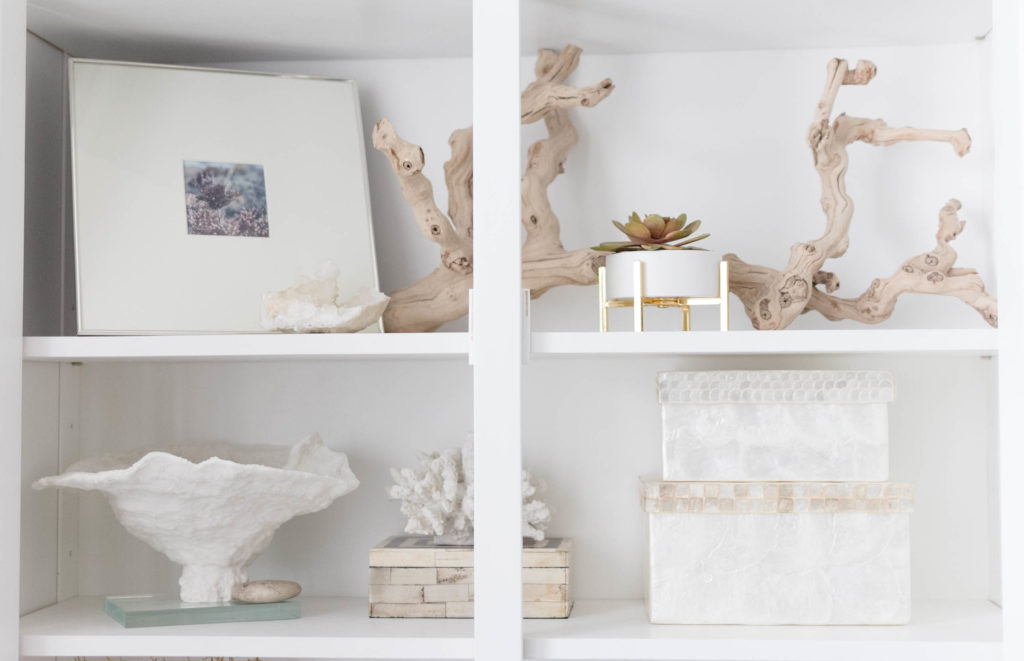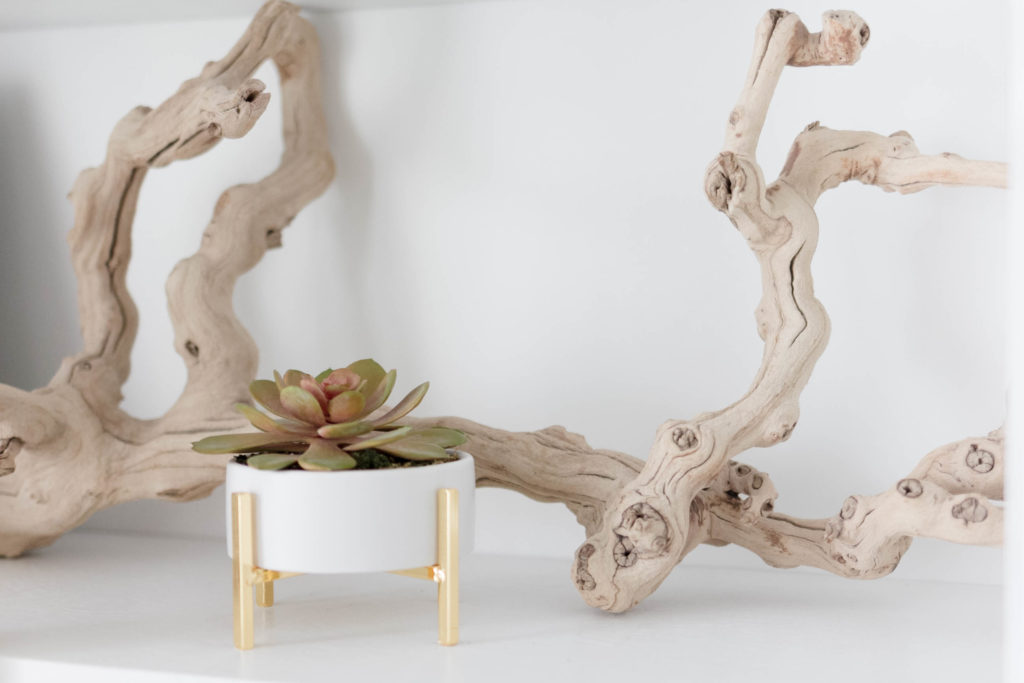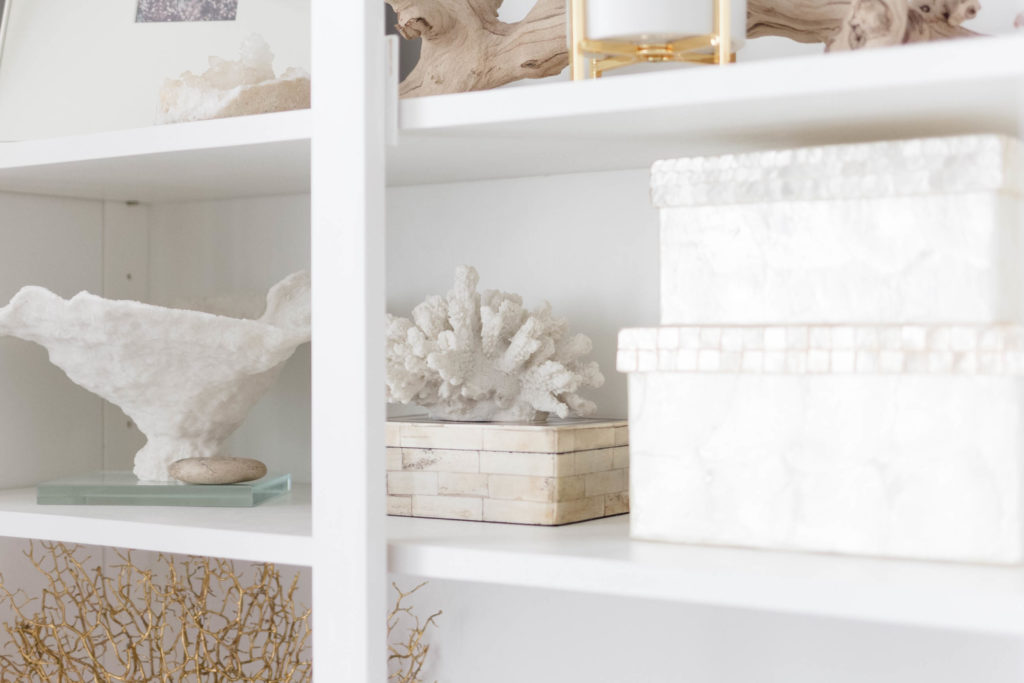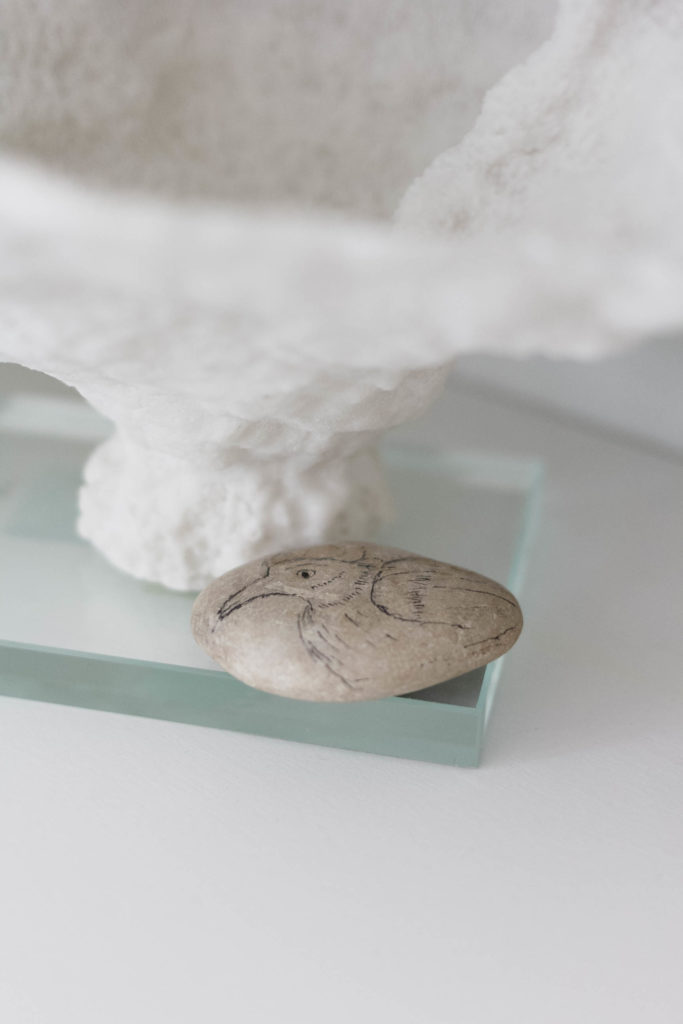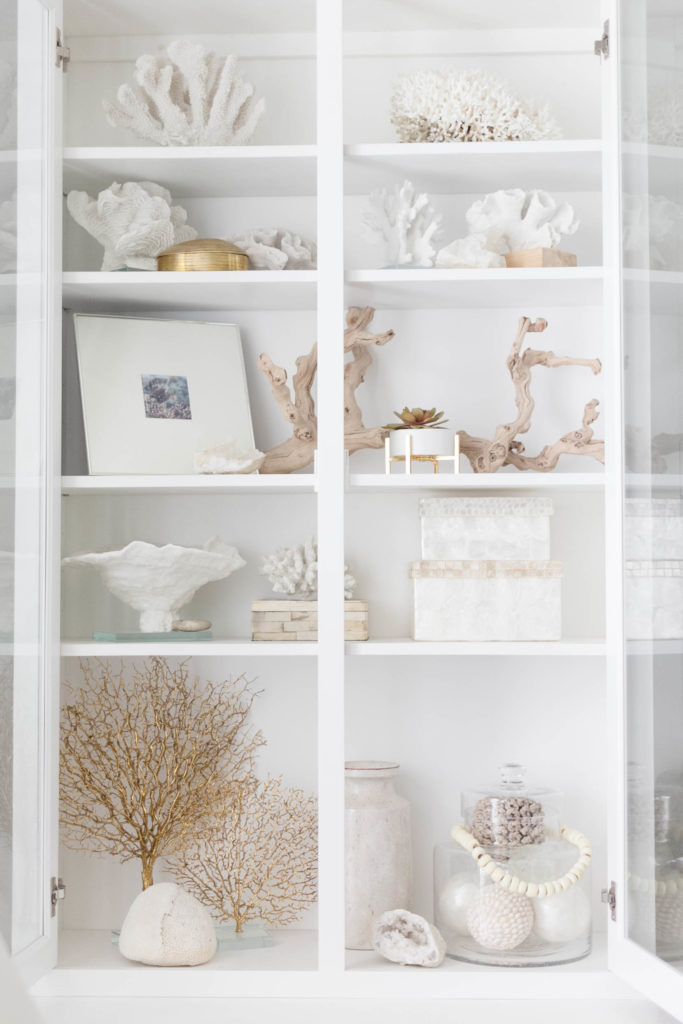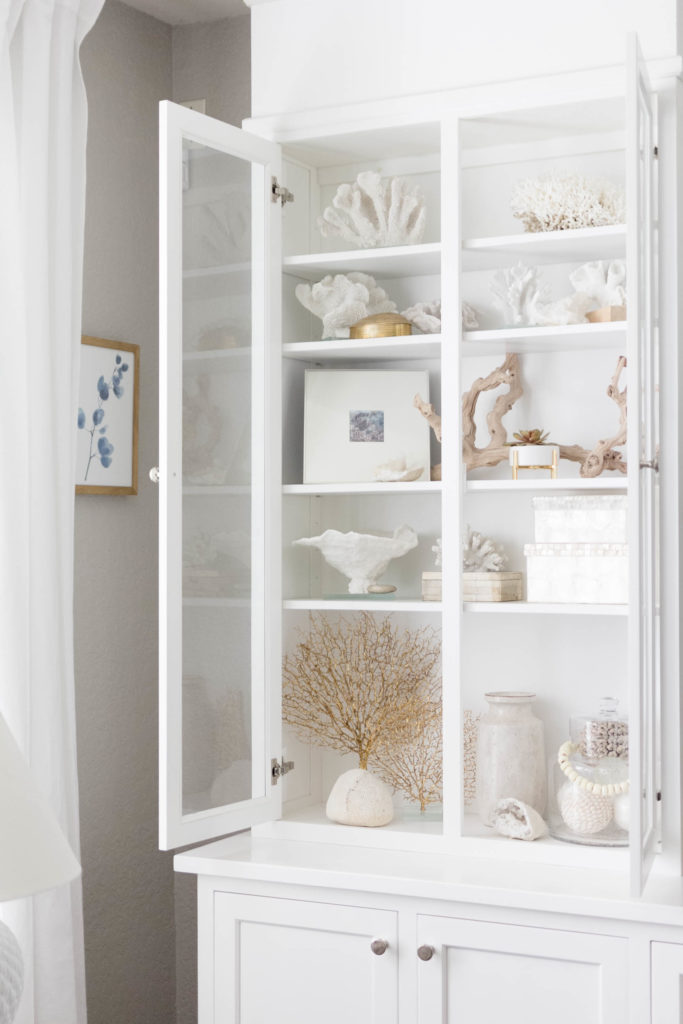 Shop the post here! ( Affiliate Links Included.)
Now I'm off to work on another part of the house! It take a lot of work to create your dream home, but it's worth it! I hope this post has been helpful to you. Shelf styling can be intimidating, but take a deep breath, work with the "rules" and enjoy the process!
Until next time, friends!
-Iris