This blog has been compensated in the form of product by Cutting Edge Stencils.  All opinions are my own.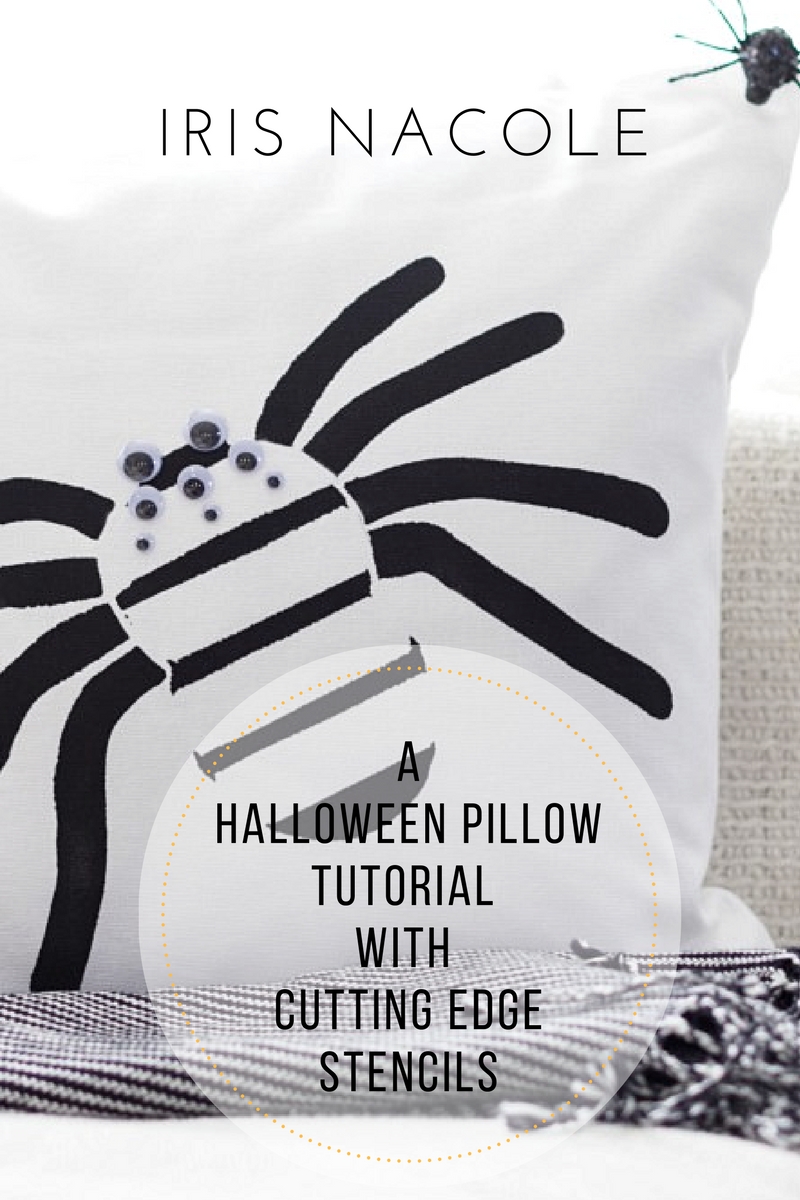 Hey there!  This month is flying by isn't it?  I can't believe we have two more weeks until Halloween!  I'm really going to miss all of my creepy decorations that I've put up this year, but I'm already coming up with ideas for Thanksgiving and Christmas, so be on the lookout for that!
I've recently joined a few of my blogging buddies along with Cutting Edge Stencils to test out and share their Paint-a-Pillow line for Fall/Halloween.  I have read so many great things about this company, so I was really excited to get to participate.
Once my order was received, in this really cute box mind you, I got to work!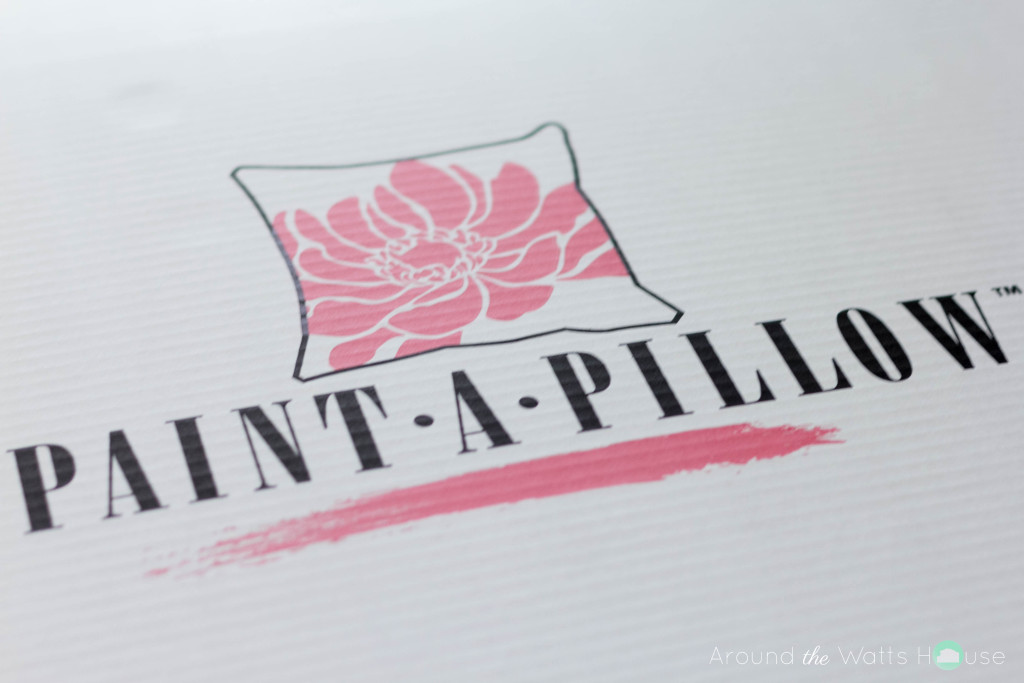 Inside the box you will find the stencil, a pillow cover, pillow insert, and an accessory box full of the supplies you will need to complete your pillow project!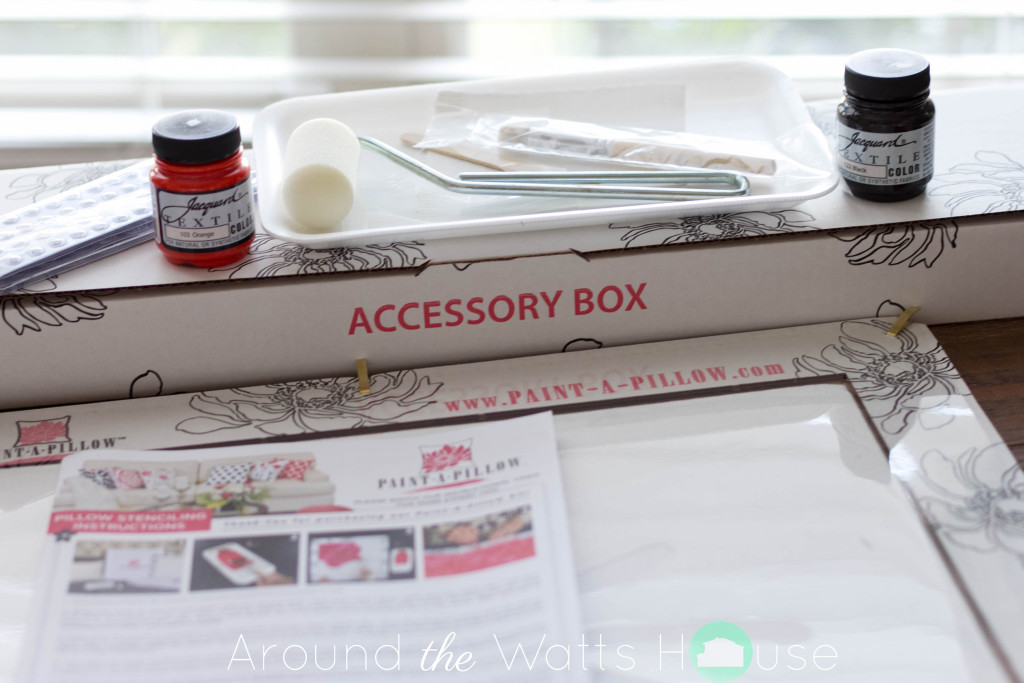 One of the great features of this kit is that the stencil and pillow case are already set up for you to start painting.  The only thing I did to add a bit of flare to it was to use some painters tape to give the body of the spider a striped effect.  It only took a minute extra to add, and I really enjoy the look that it created!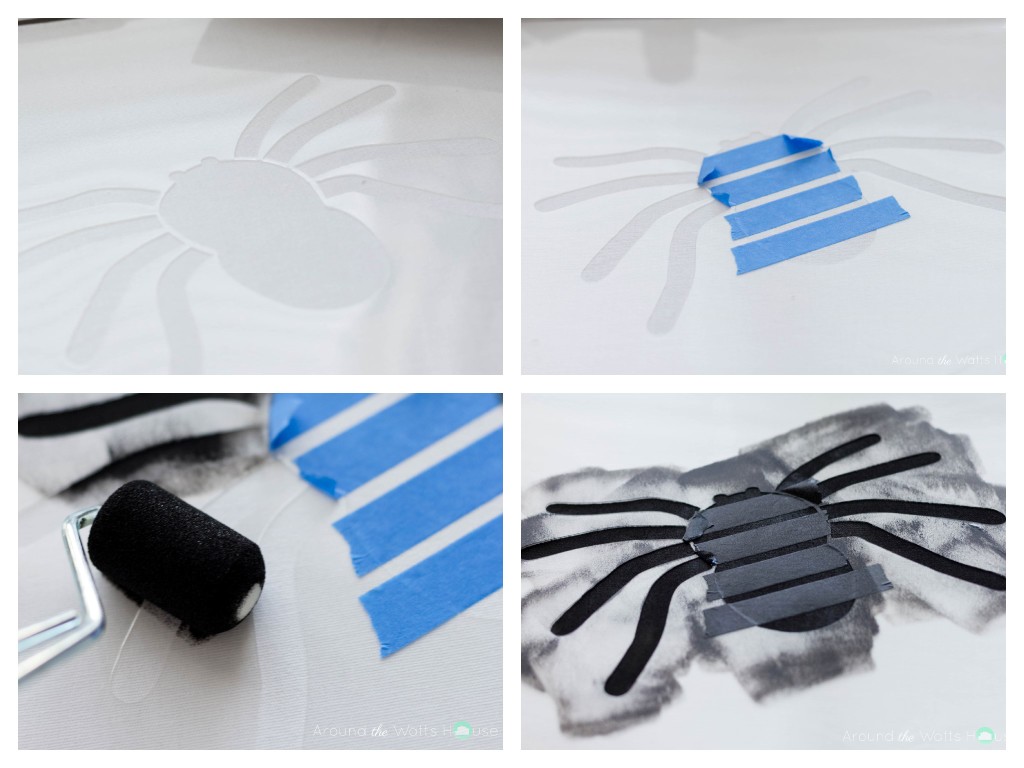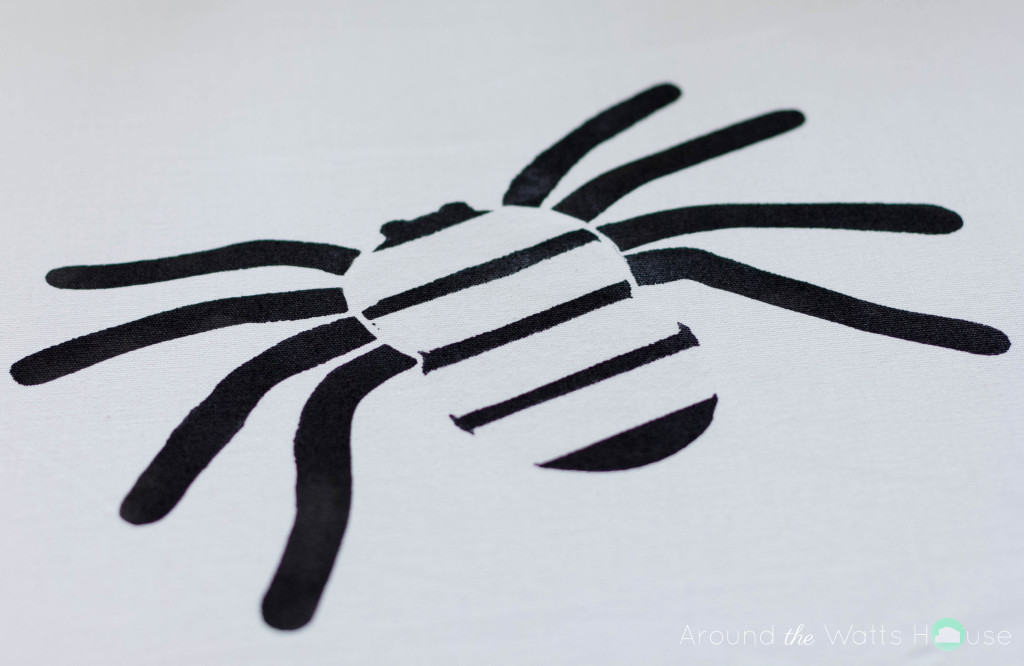 Here is the stenciled spider on the pillow case.  You can choose to remove the stencil after the paint has dried, or you can remove it immediatly after the painting process is done.  Either way just give it a while to dry before you embellish it.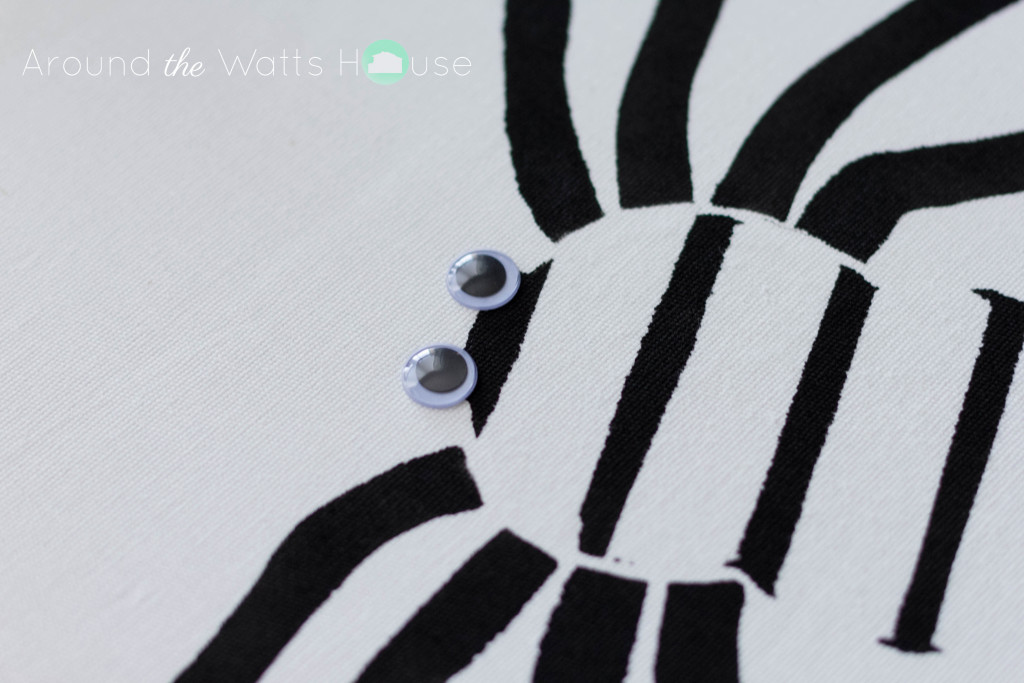 I really wanted to keep the design simple so I chose to embellish the stencil with the googly eyes that were sent in the accessory box.  I started with two, and ended up using six more to give the spider eight eyes.  It was fun to play with the design, and I think it gives the look a bit of a fun/creepy look.  Just what I was hoping for!
Be sure to enter the giveaway below and visit my friend's blogs to see even more pillow ideas using the Paint-a-Pillow kit.