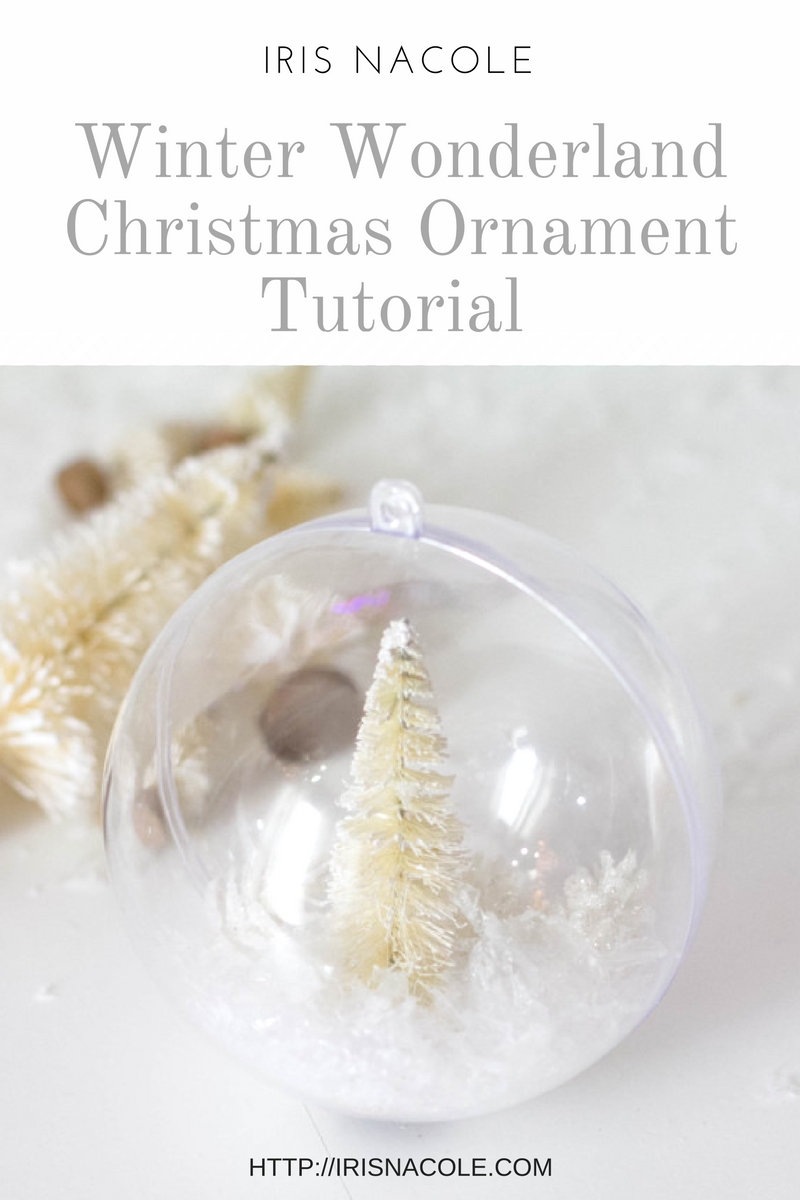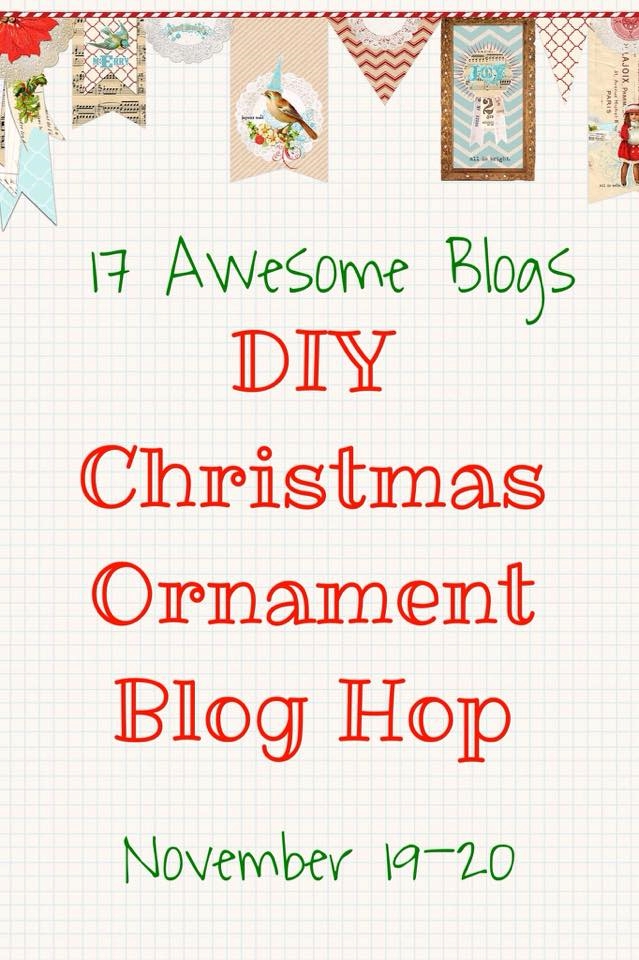 Hello again friends!  This season has been so fun for me, having the chance to join up with so many talented bloggers to share our ideas to help make your holiday season easier.  I really hope you are getting the most out of all of these posts!  I know I'm always inspired by everyone involved, so I suspect you are too. 🙂
This time I've joined 16 other ladies to share some really great DIY Christmas Ornament ideas with you all over the next couple of days!  Be sure to check for the links to each at the bottom of this page.
Since I'm doing my best to create a winter wonderland in a land that hardly knows winter (Texas) I chose to make myself a little snow scene inside of an ornament.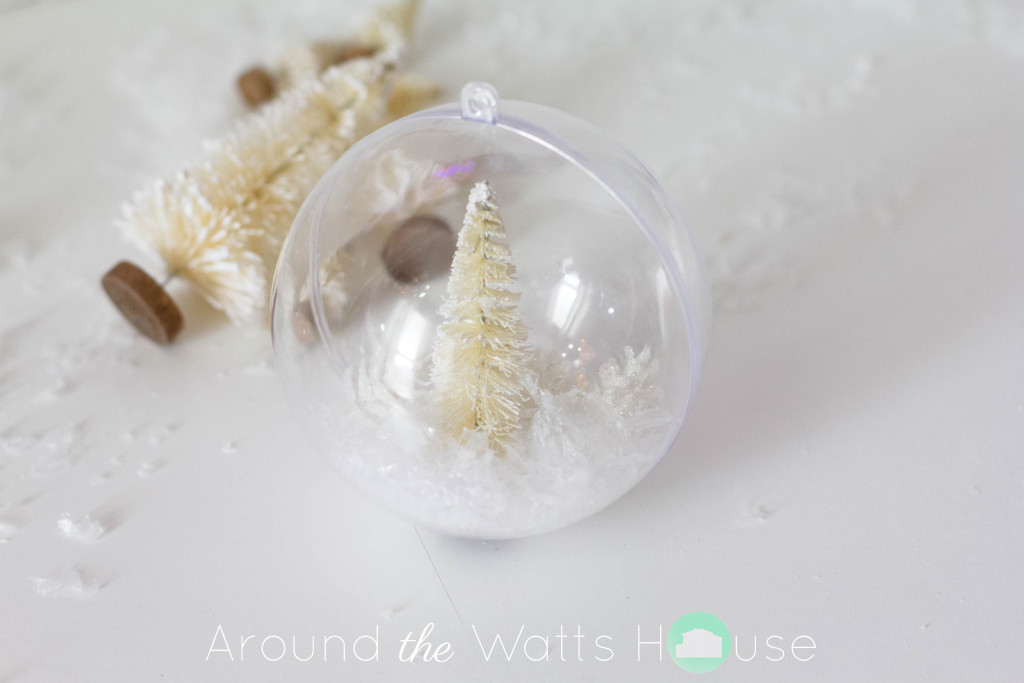 Here's what you'll need to create your own:
I found most of my supplies at Michael's but they are not available to purchase on their website.  I have linked you to similar items, but you can find them in stores if you visit soon.
Plastic Craft Ornament (One that comes in two pieces you put together.)
1 Bag of Pinecones-Mini Ornaments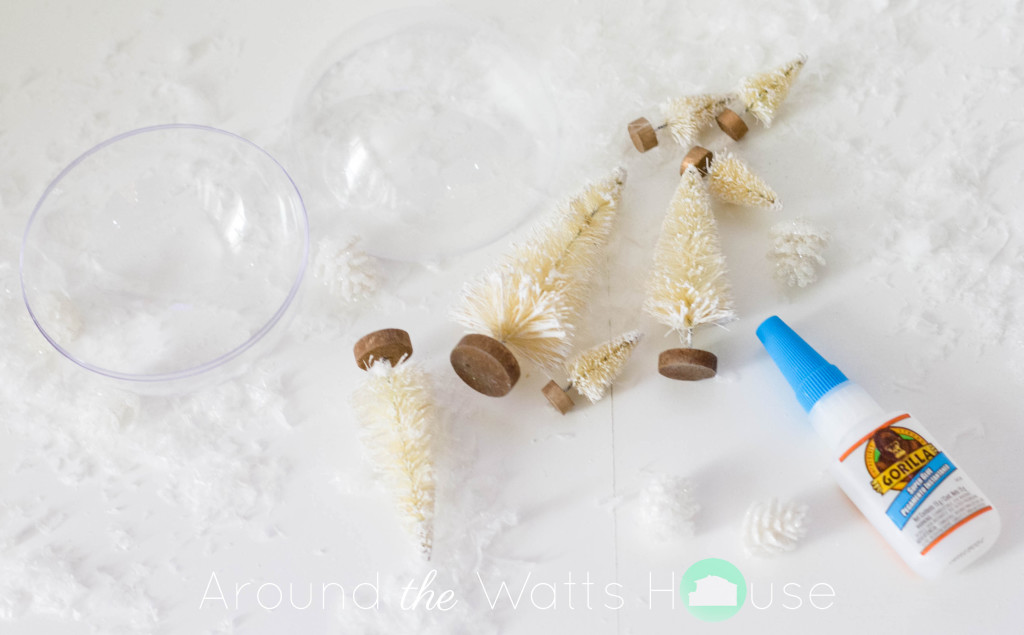 Okay, so this is super simple to do!  All you have to do is dab some glue onto the base of the mini tree and hold it against the inside of one side of the plastic ornament.  Next fill that side with a small amount of fake snow and a few pinecones and close it up with the second half of the ornament.  That's it!

So simple, and so pretty, and I love how well it fits into the rest of the ornaments on my tree. (I'll be sharing that with you all very soon so be on the lookout!)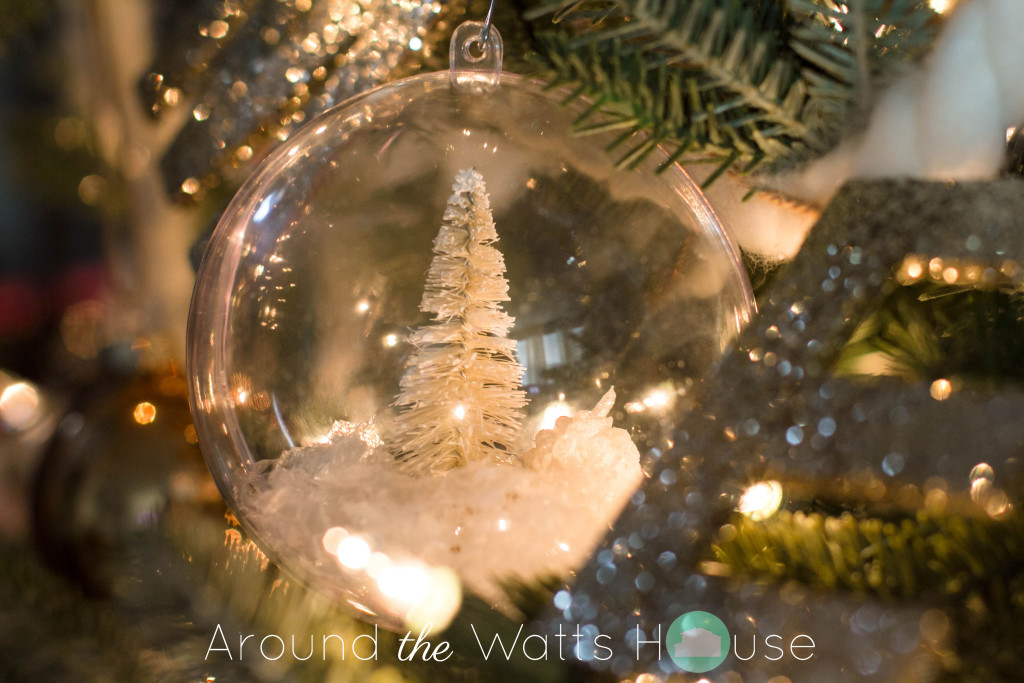 Be sure to follow the links below to see the rest of our group's ideas.  I know you will love them!  And if you have a chance I shared a DIY ornament here on the blog last year that I think you'll like.  Check it out here!
Thursday, November 19th
Friday, November 20th