This post contains affiliate links. If you choose to shop from my blog, I may be compensated for clicks or purchases that you make.  For more information please refer to my disclosure page.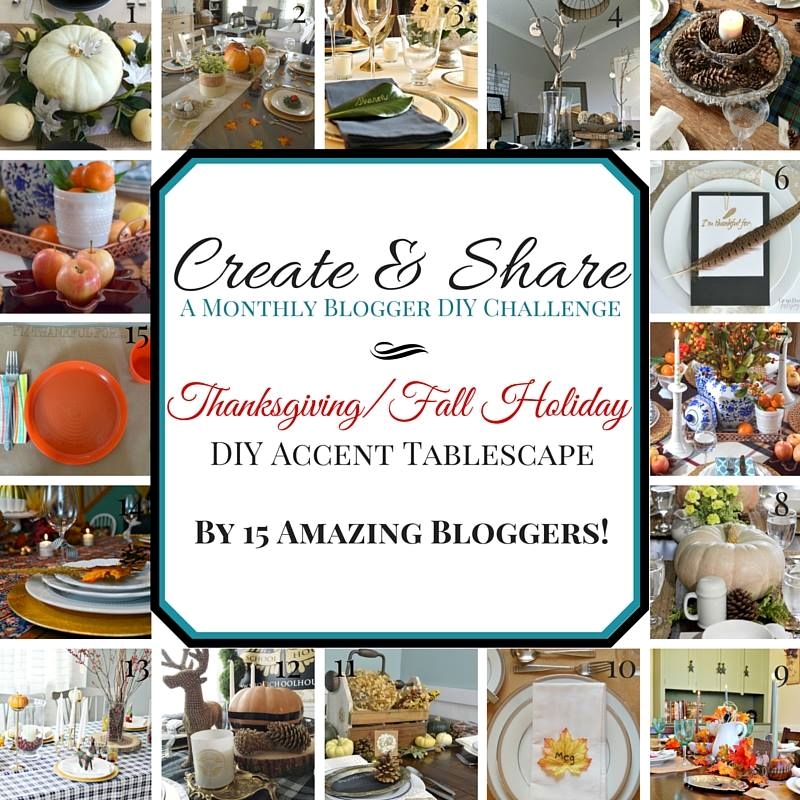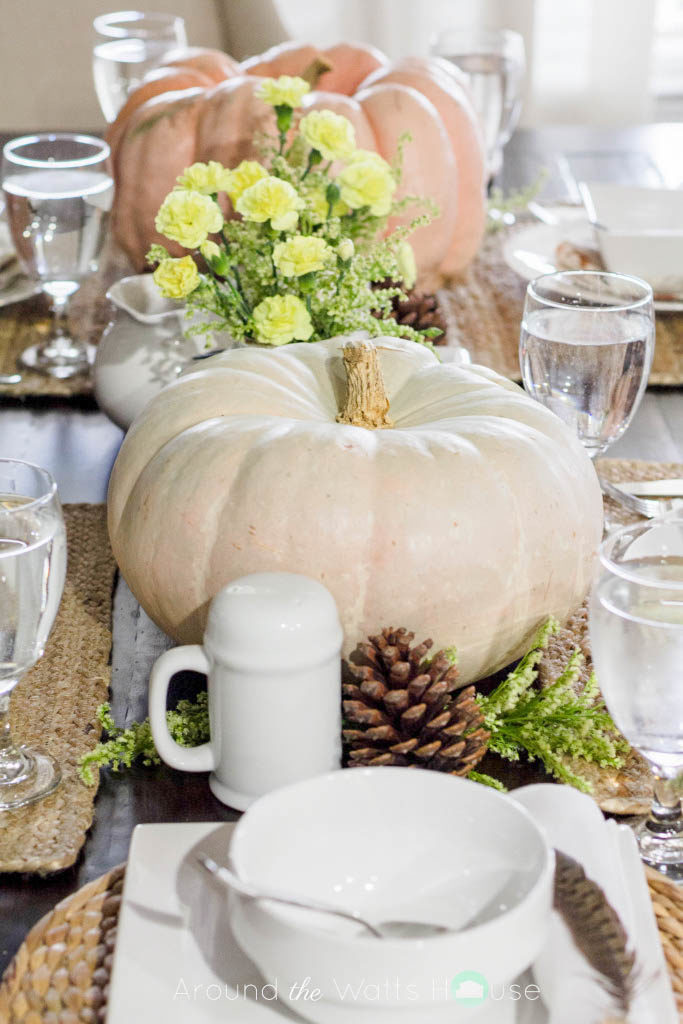 Decorating for Thanksgiving this year is proving to be a challenge. Luckily I started buying for it in September, but I have seen so many stories out their exclaiming just how hard it is to find decor right now.  You see the problem is that the closer to Thanksgiving we get here in the US, the closer to Christmas we get, and so the retailers move their fall inventory out to make way for all their holiday products.  I mean, it's nice to get a head start on that, but what do you do if you didn't prepare early for Thanksgiving?  Hopefully what I'm about to share will help you out!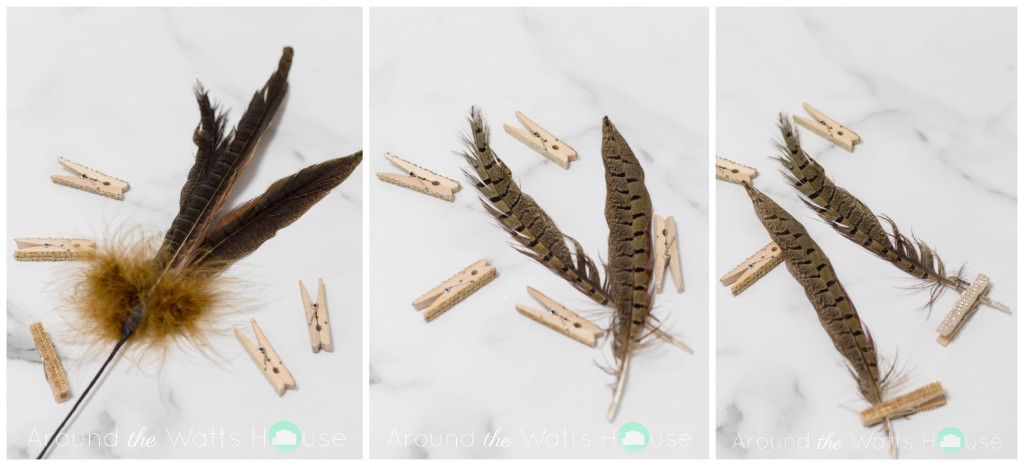 A Crafty Moment: Feather Decorations for Cloth Napkins- Simply take a spray of feathers, disassemble, and apply to napkins using fun little clothespins! So easy, and not costly at all! At $1.99/Spray it should cost less than $10 for all your supplies.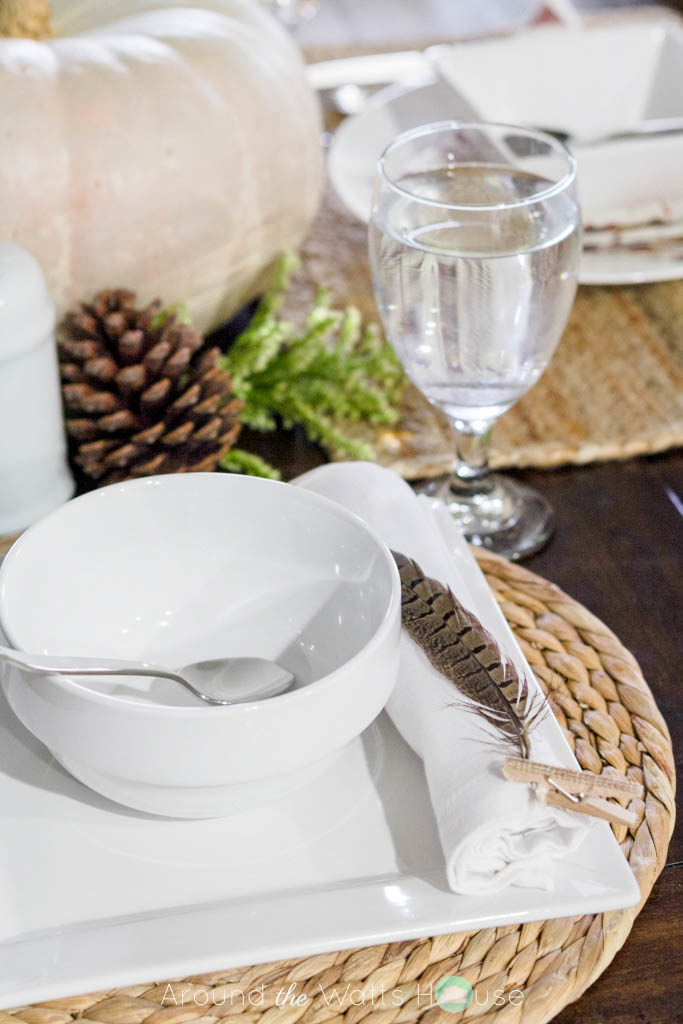 You know all those pretty pumpkins you just couldn't live without the moment they entered your nearest stores?  Well put those babies on your table!  This look is all the rage this year, so why not join in on the fun?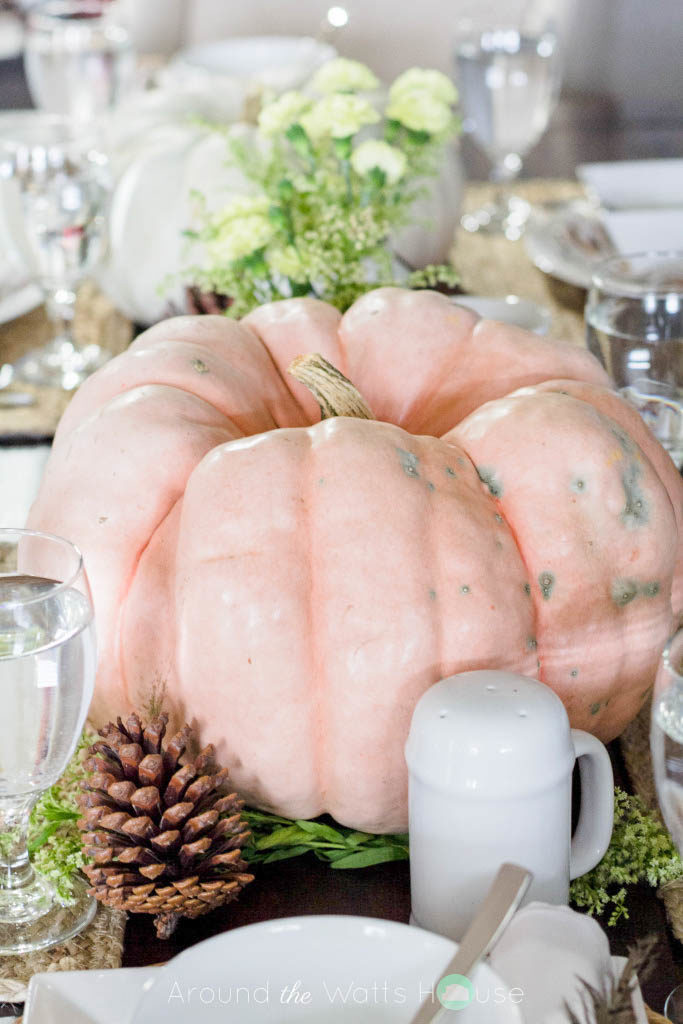 Pull out your pretty china, and set the table.  I have found that though I enjoy colorful tableware I get the most bang for my buck out of these simple white dishes. (Similar dishes can be found here.)  They are perfect for anytime of the year!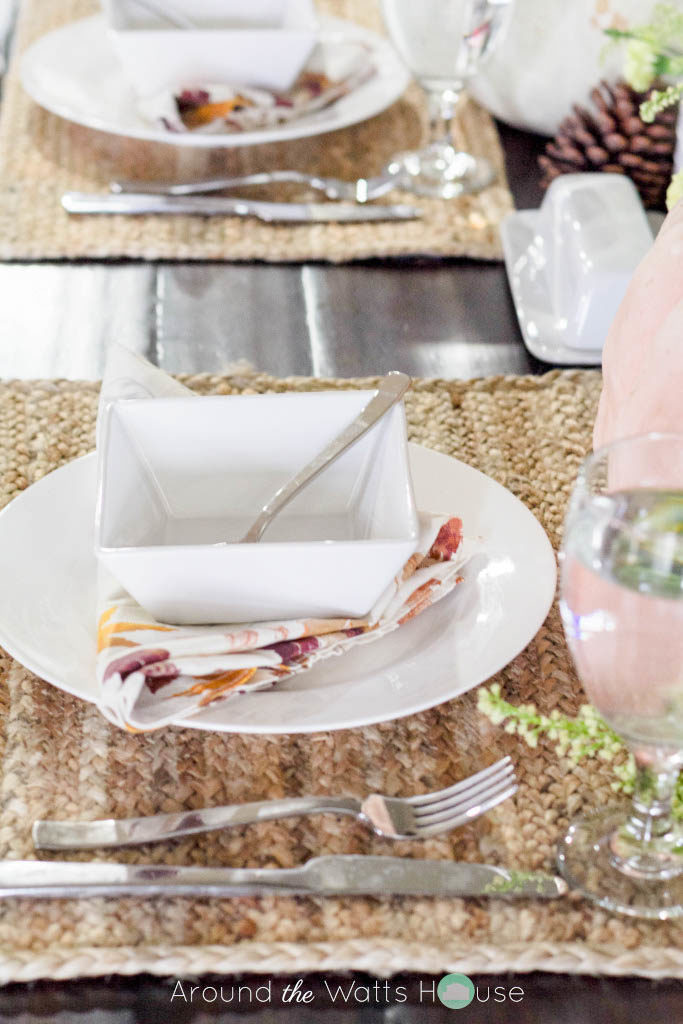 Add some pretty cloth napkins (similar) to the mix to add some color.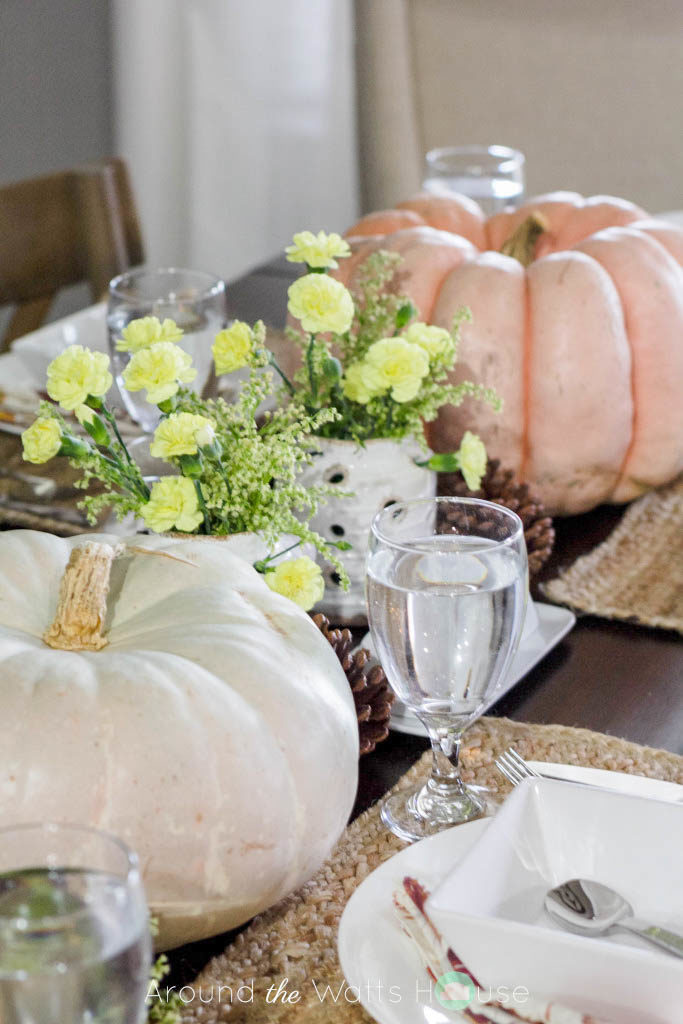 Pick up some fresh flowers from the grocery store.  No need to pay for a fancy arrangement when you can make your own!  Be as simple or extravagant with this as you want.  Here I chose a simpler softer look in the light yellow flowers filling a couple of lanterns (similar) I found in the Target Dollar Spot.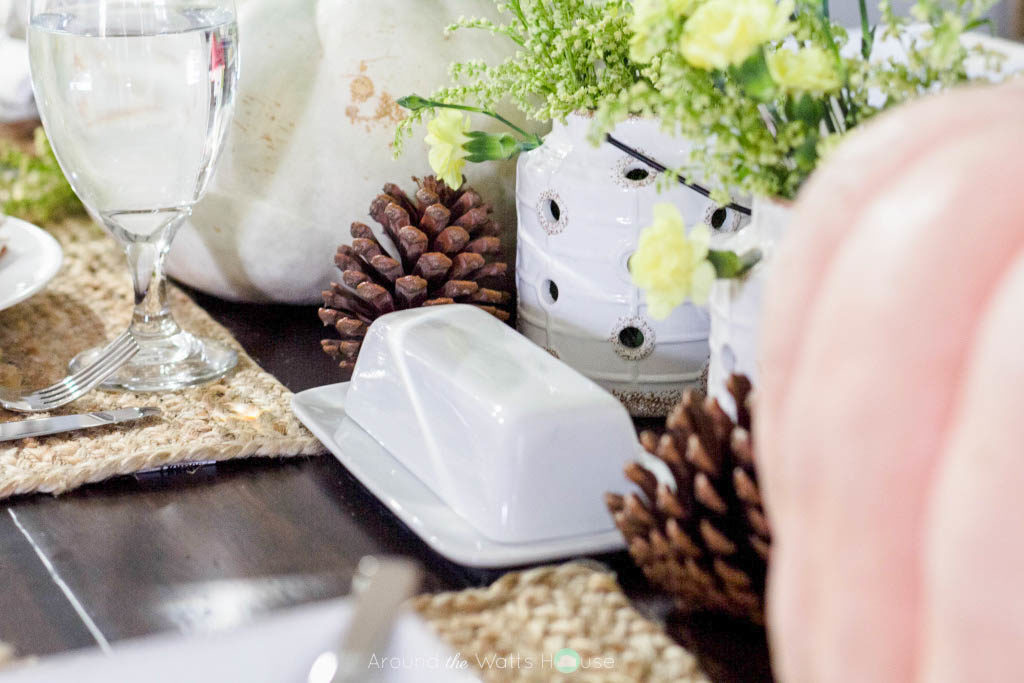 And since you will find them all over the place right now, take a few pinecones and spread them about the centerpiece.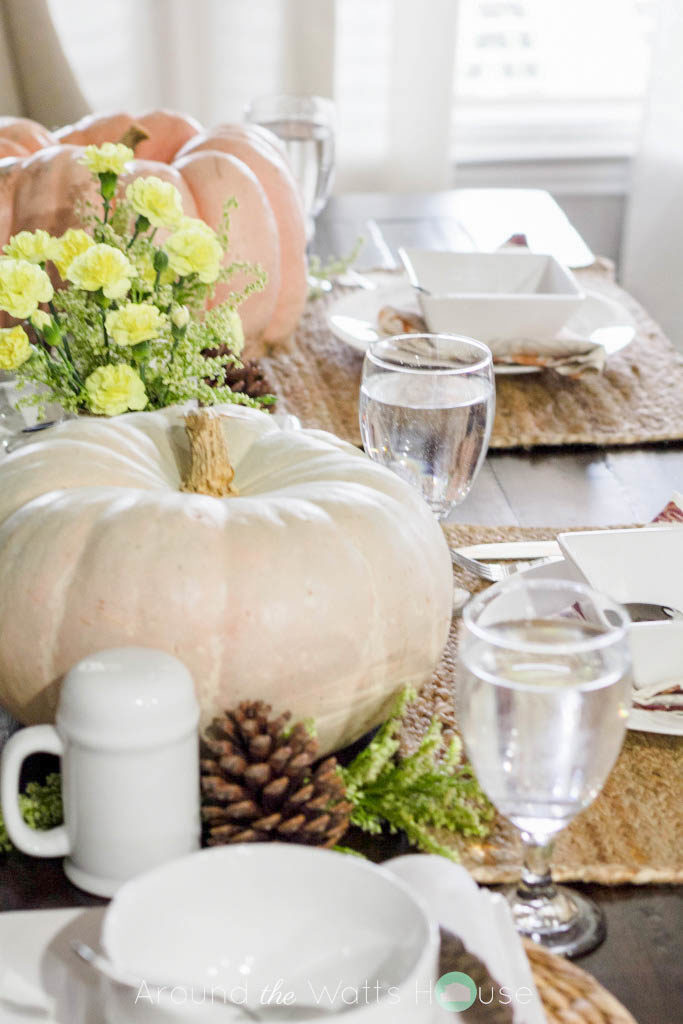 That's really all there is to it!  Your family and friends will love this beautiful setup, and you will too because it didn't take much effort or money to create (that'll be out little secret)!
Enjoy!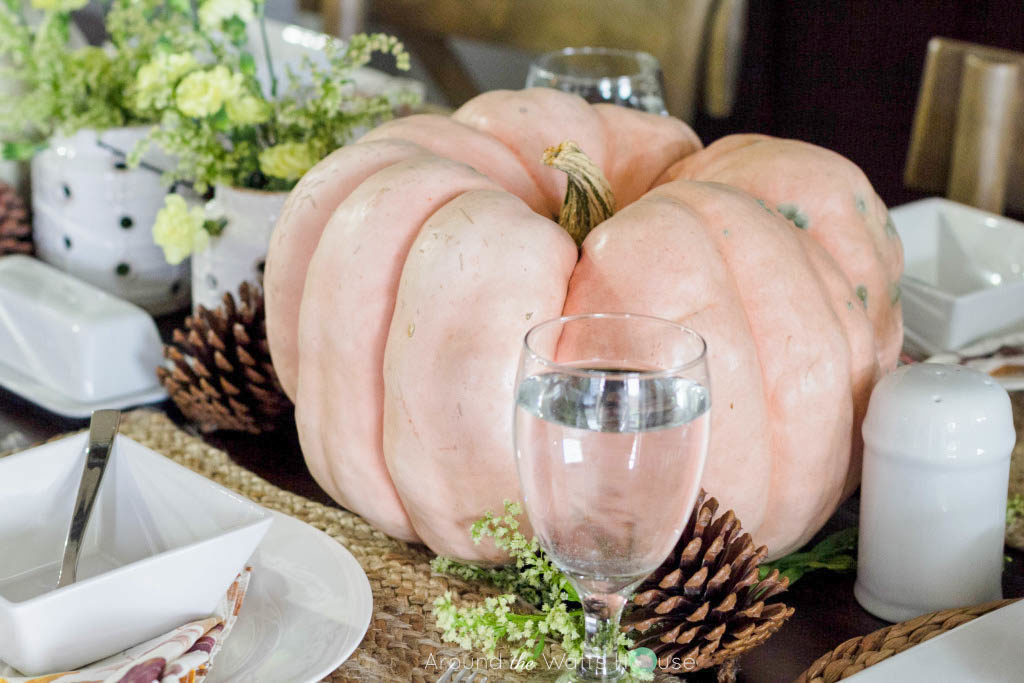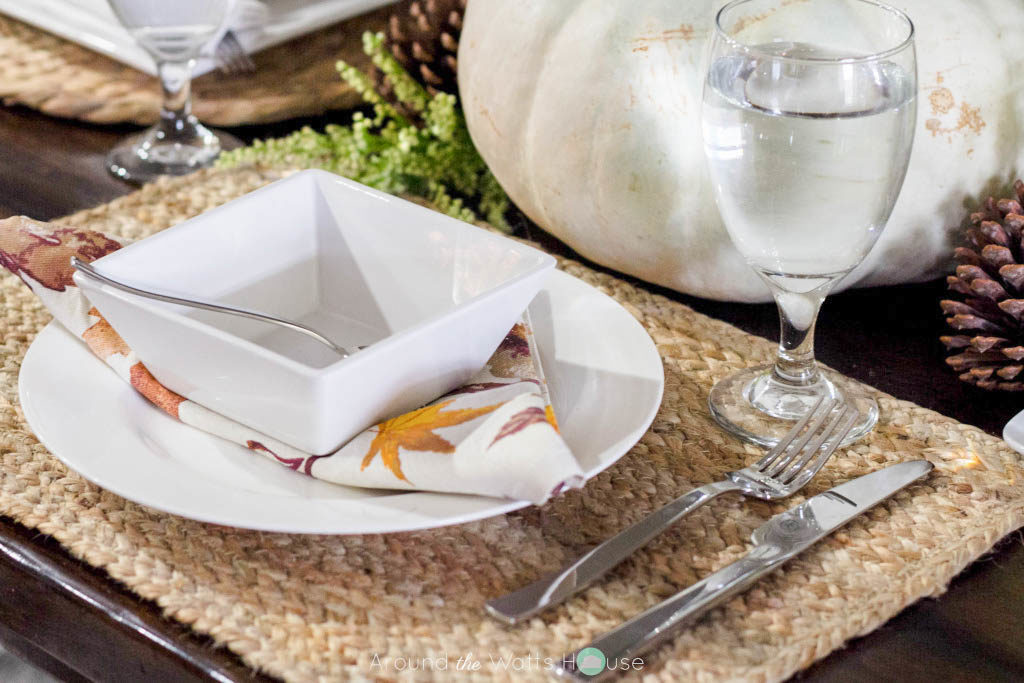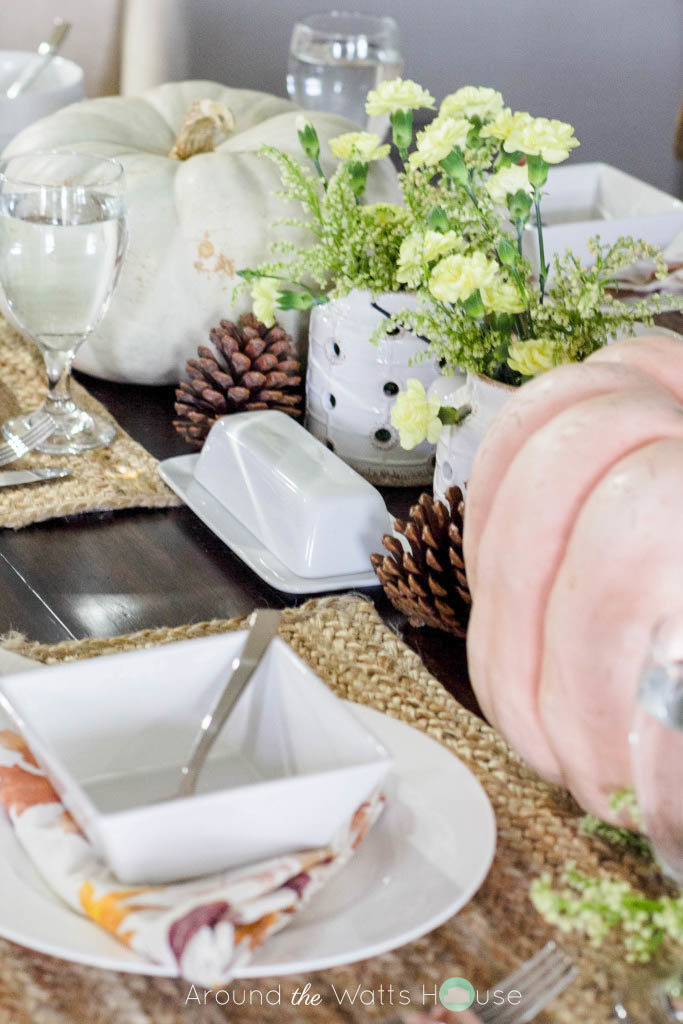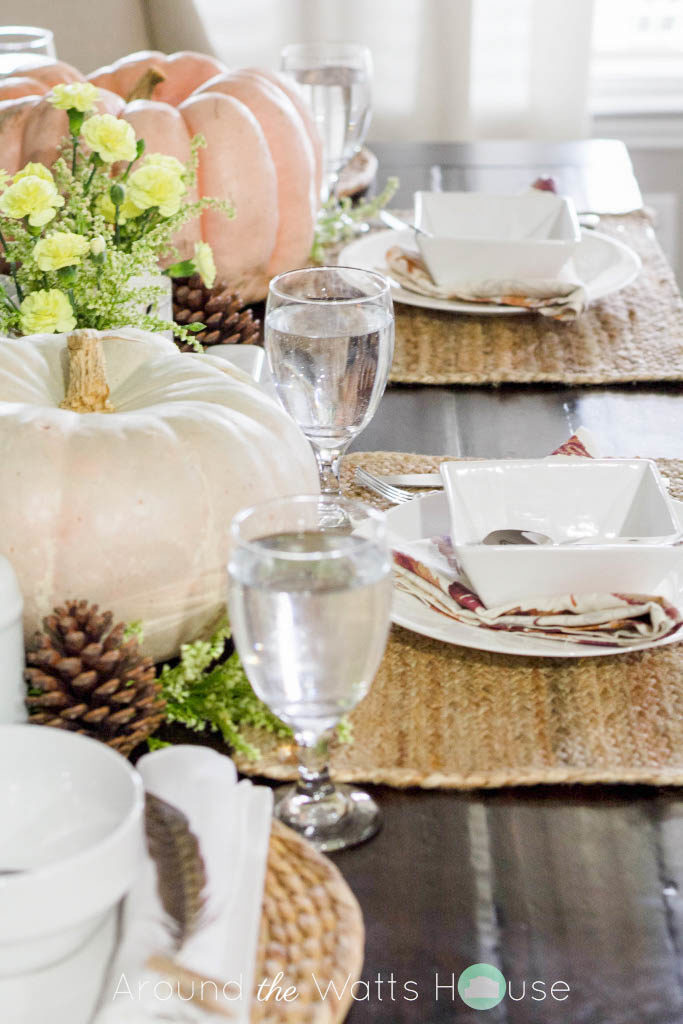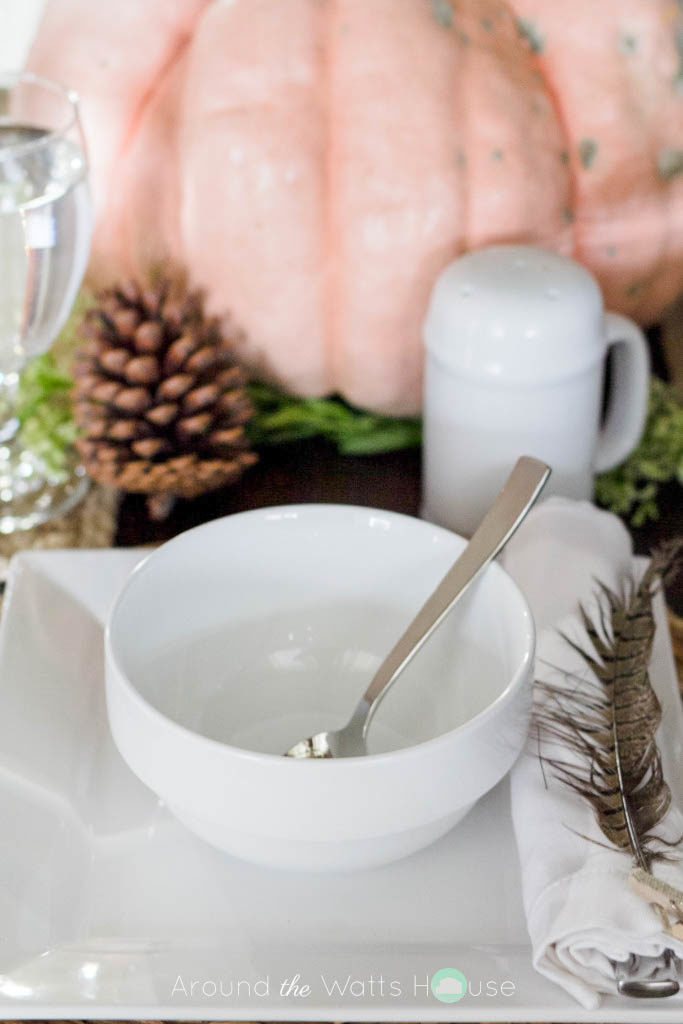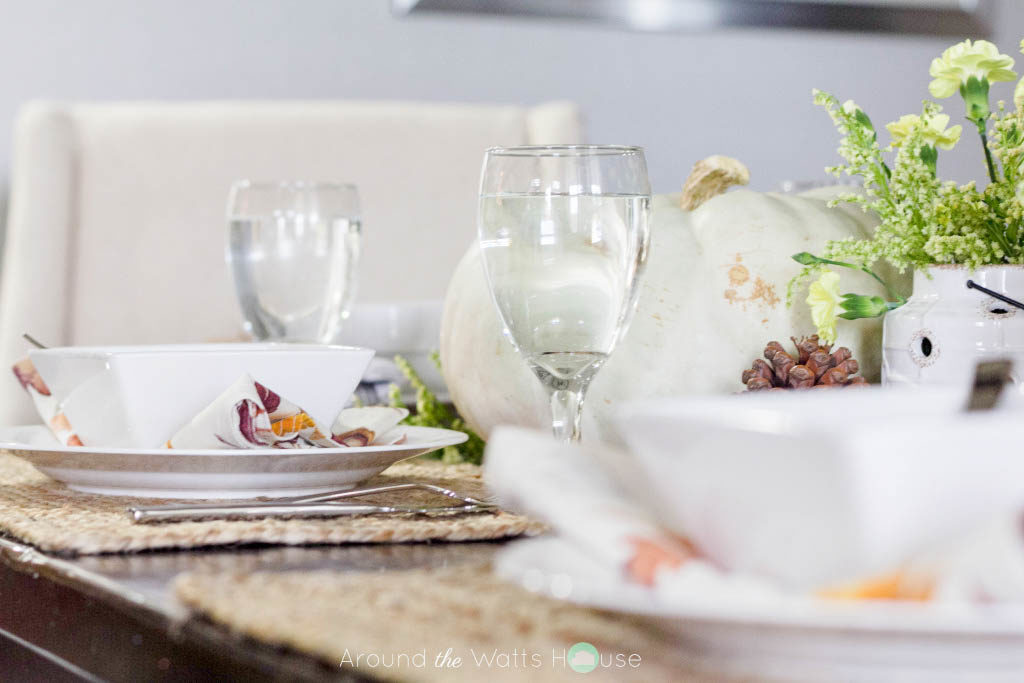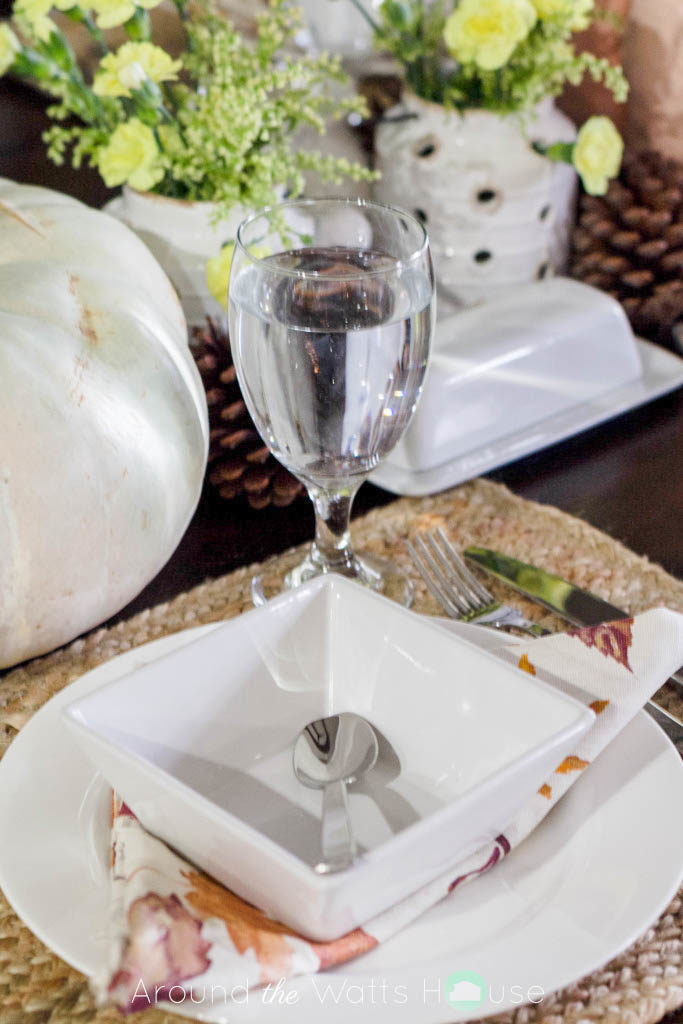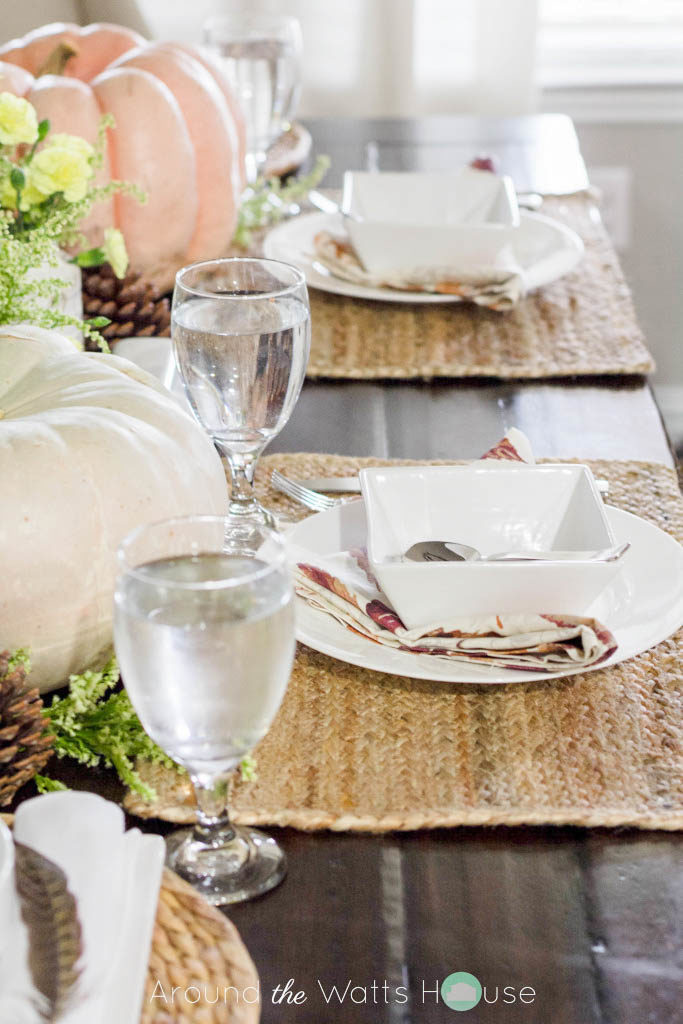 Now I'd love for you to head over to see even more beautiful tablescapes created by my sweet and talented friends!
-Iris