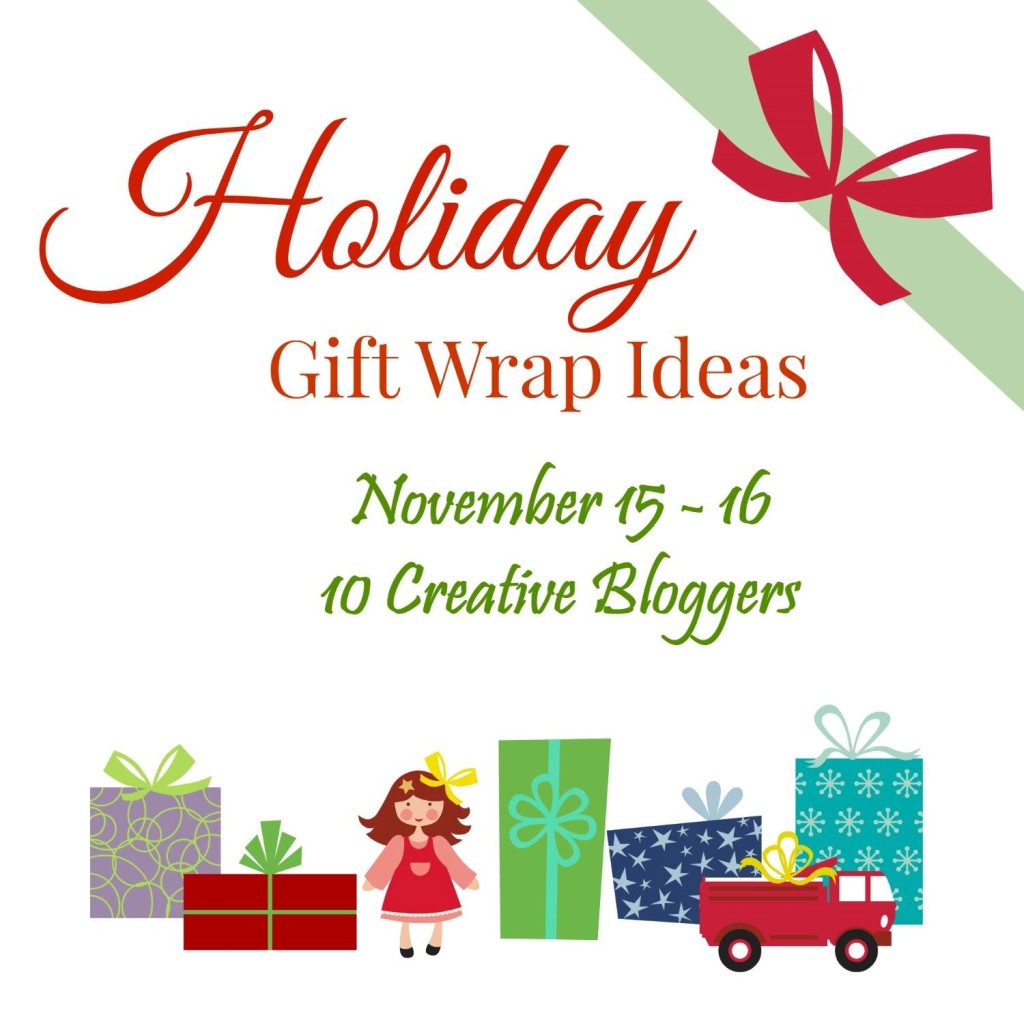 Brown paper packages tied up with string…..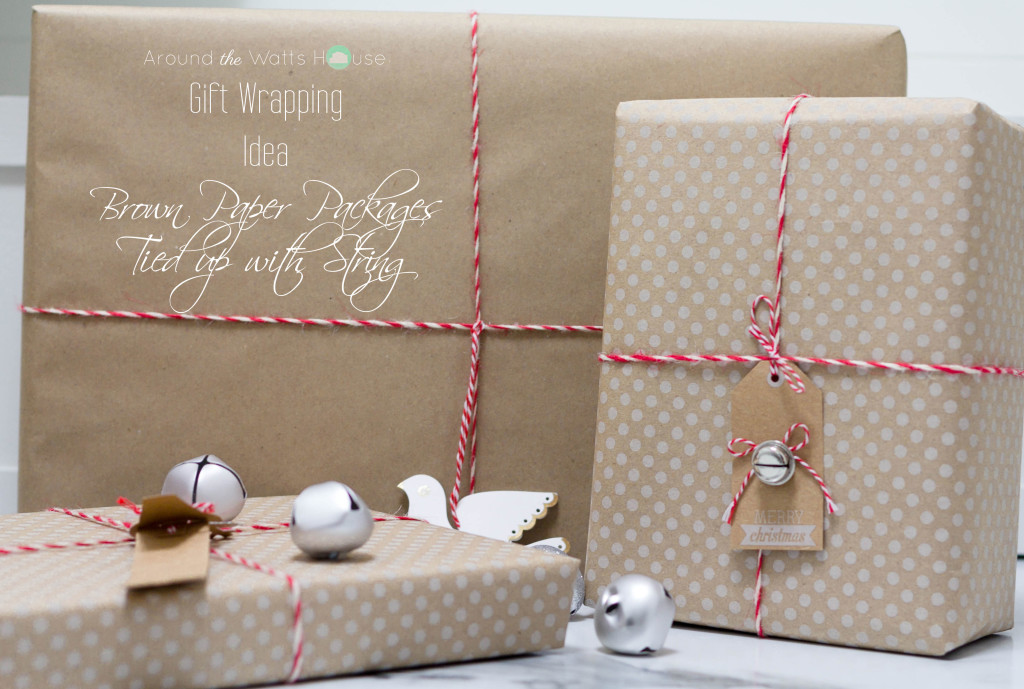 That song runs through my head every time I sit to wrap gifts each year.  This year though, it's a bit different in the fact that I am actually tying up brown paper packages with string!  I really wanted to keep it simple, yet fun and elegant for all to enjoy.
I have a treat for you all!
I'm joining nine other super talented bloggers to bring you our greatest gift wrapping ideas for the holiday season.  We will be sharing our ideas with you over the next two days so be sure to check for the links at the bottom of the page to see them all!
I like to hunt for wrapping supplies that wont cost me a pretty penny, but will look like it.  Why pay so much for something that will end up in the trash?  Look for those deals!  HomeGoods, Marshall's, and TJ Maxx are my "go-to" places for that, but Target has stepped up their game even more this year and is now offering equally great products at very reasonable prices, so try them too!
Now I have to admit that I'm not the greatest when it comes to wrapping up gifts.  Only as recently as last year have I managed to make anything I wrap look presentable at most, but I'm finding it's becoming easier and easier each time I do it.  Because of this, the method I'm sharing is probably the simplest way to go about wrapping.  Tip: I like using boxes to hold the gifts, because it gives me a clean slate to wrap up.  No oddly shaped packages under my tree!  Not if I can find a box big enough!  Haha!
All you have to do is to take the box and wrap it up. Yep, I just wrote that!  Find the twine/string/ribbon of your choice, in my case twine, and place one end on the back of the package and tape it down.  Then wrap it around the package crossing the strings on the front and joining up at the back of the package.  Cut and secure the twine using tape. Add your cute little gift tag and call it a day!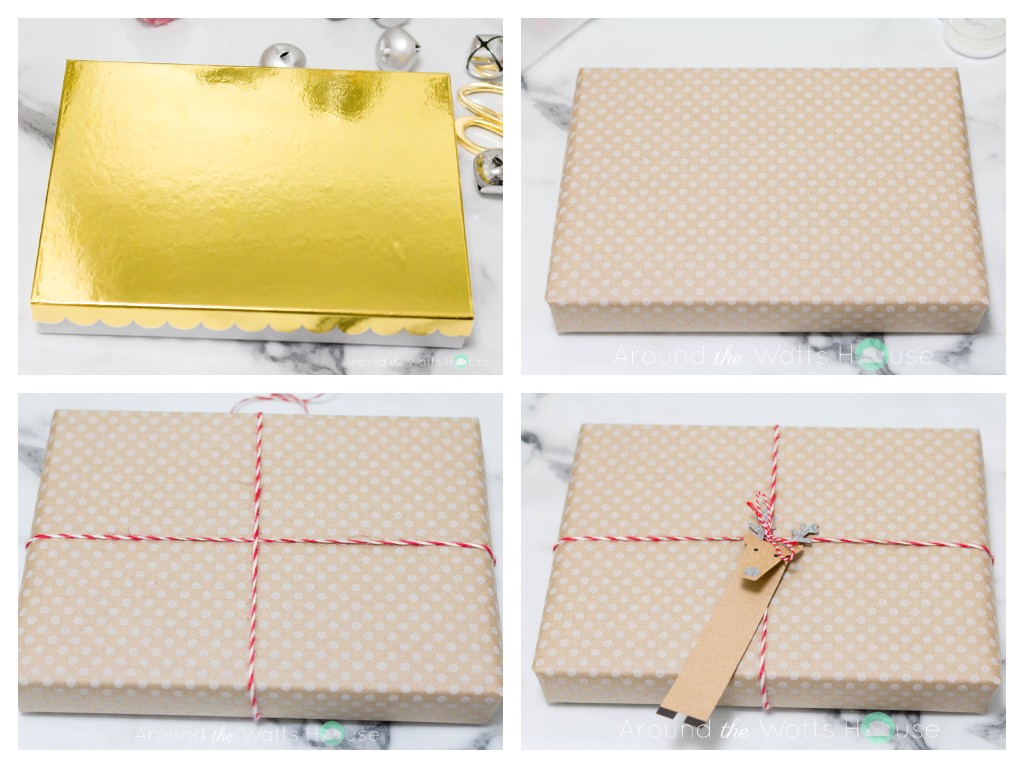 Of course, you'll probably have more to wrap, so repeat, or even try what I did and flip your paper inside out, if the design allows,  and use it as the outside.  Two in one!  What's better than that?!?!?!?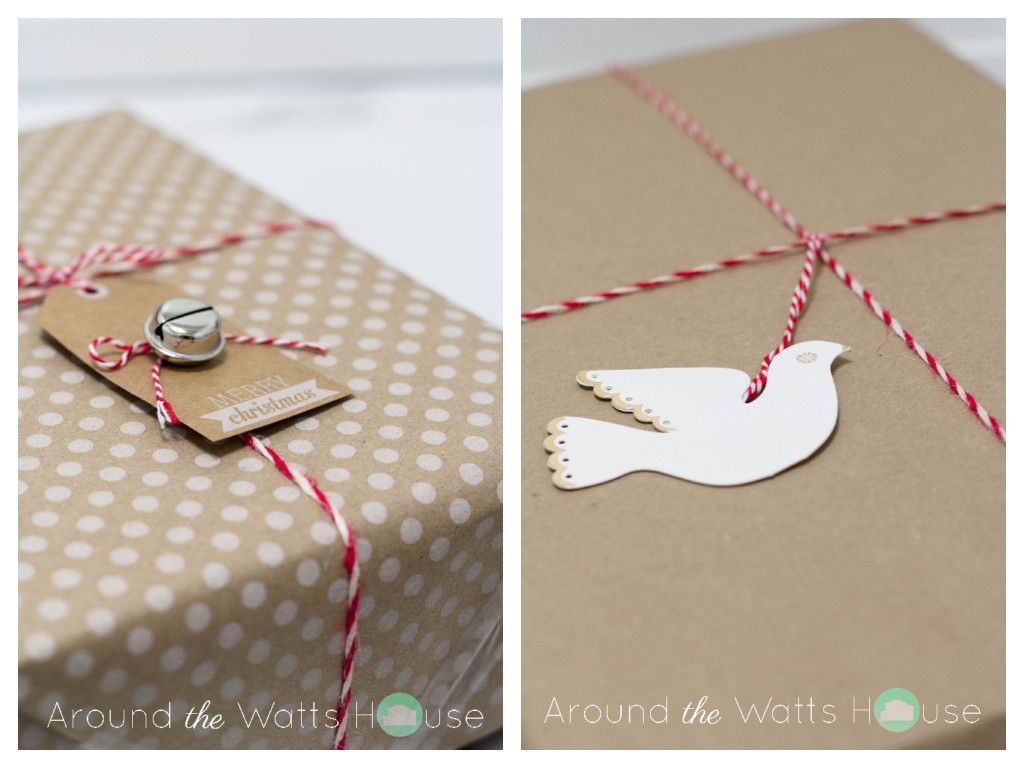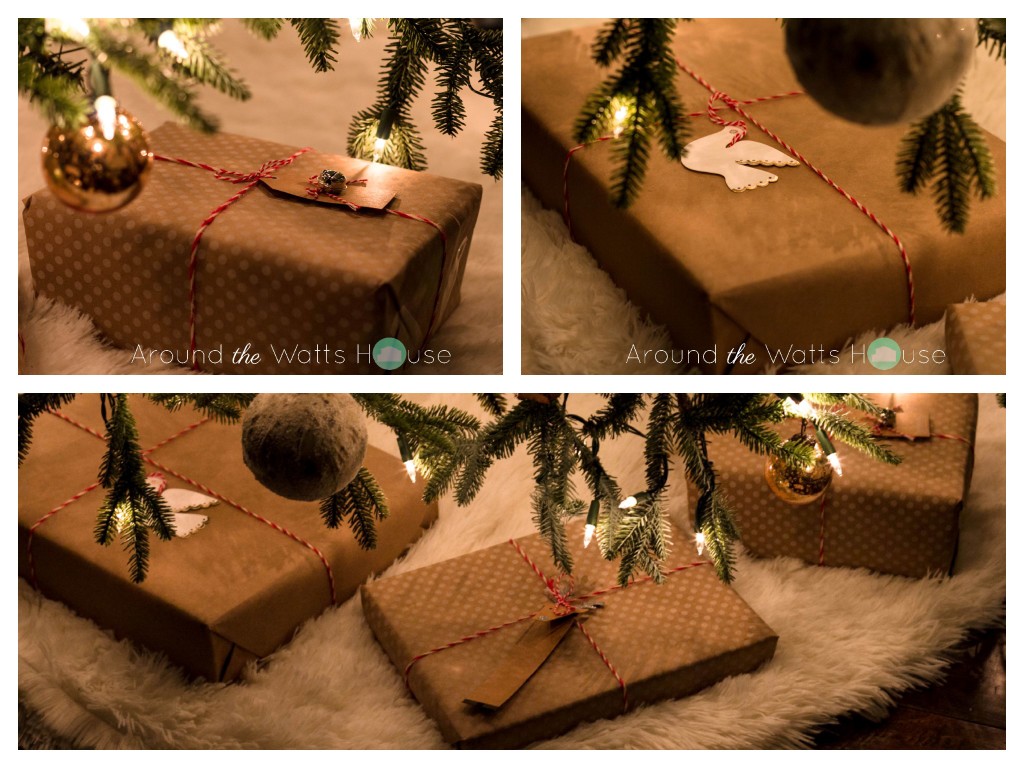 I hope you like this idea!  It's simple and pretty, and I can't wait to have my tree completely surrounded by packages like these!
Now hop on over to see what the other talented ladies have in store for you!
Sunday, November 16th 
Monday, November 17th 
-Iris