This post contains affiliate links.  If you were to make a purchase based on my link/suggestion, IrisNacole.com will receive compensation.  All opinions are my own, and as always, I share only my most favorite things with y'all.  Thank you for supporting IrisNacole.com!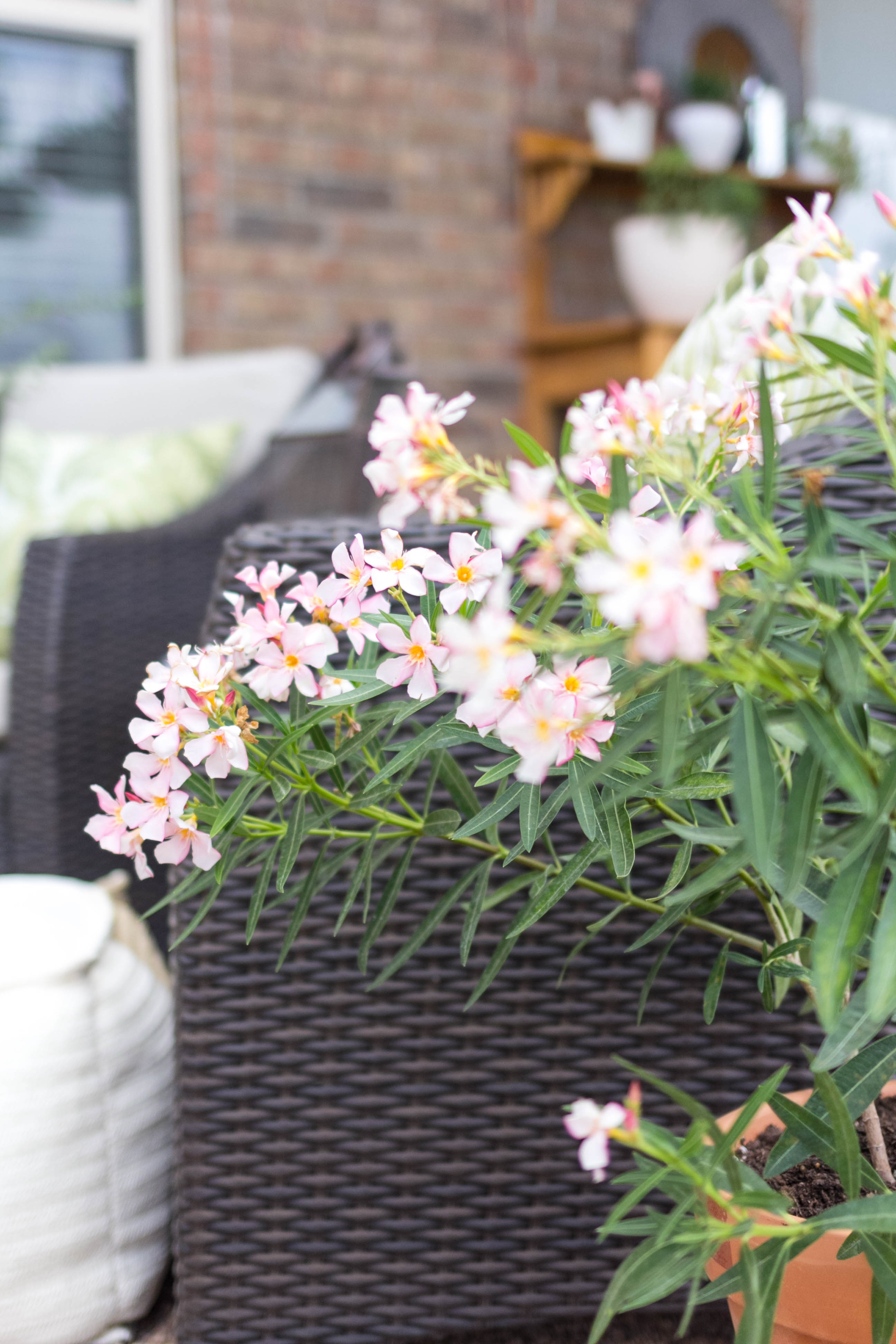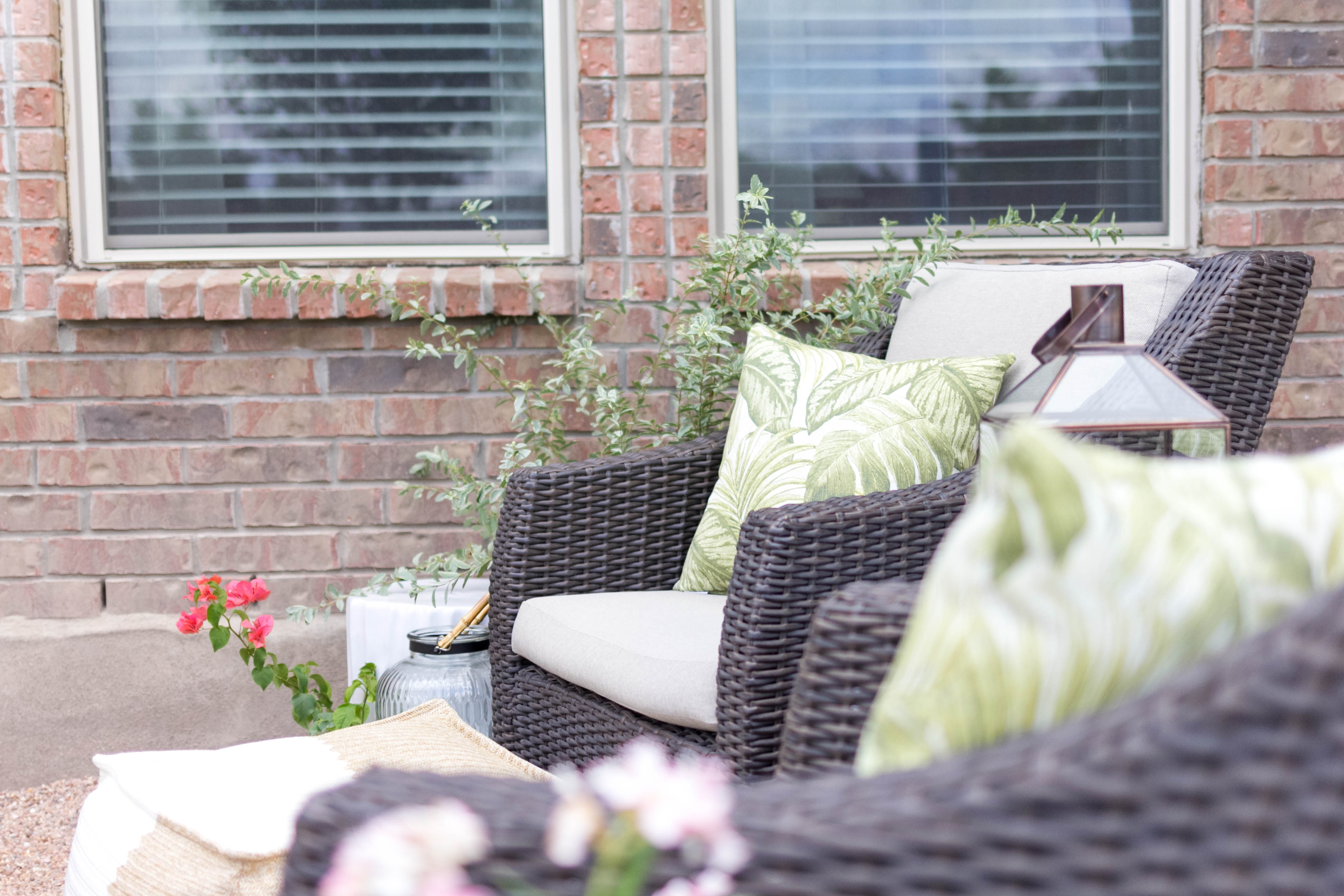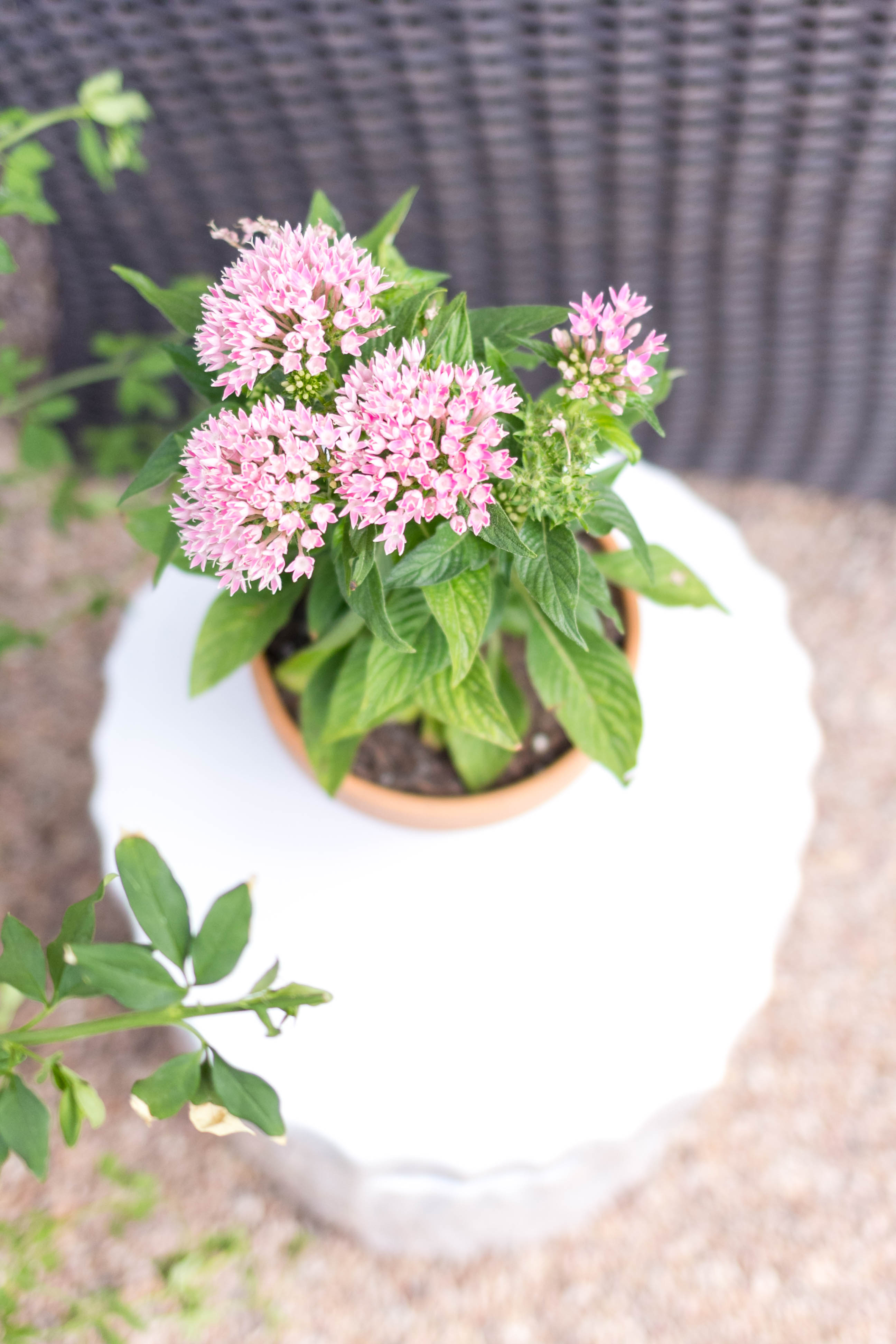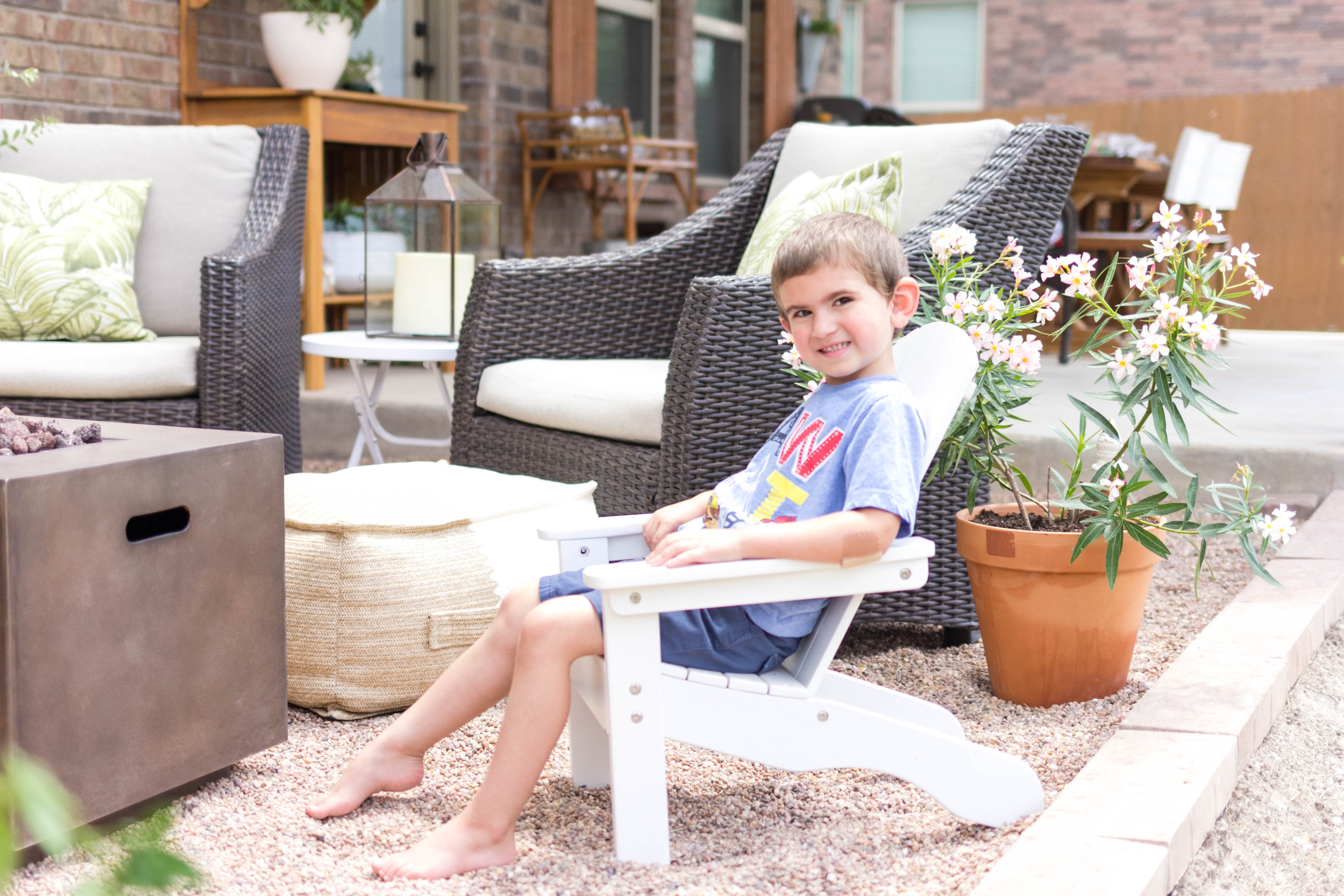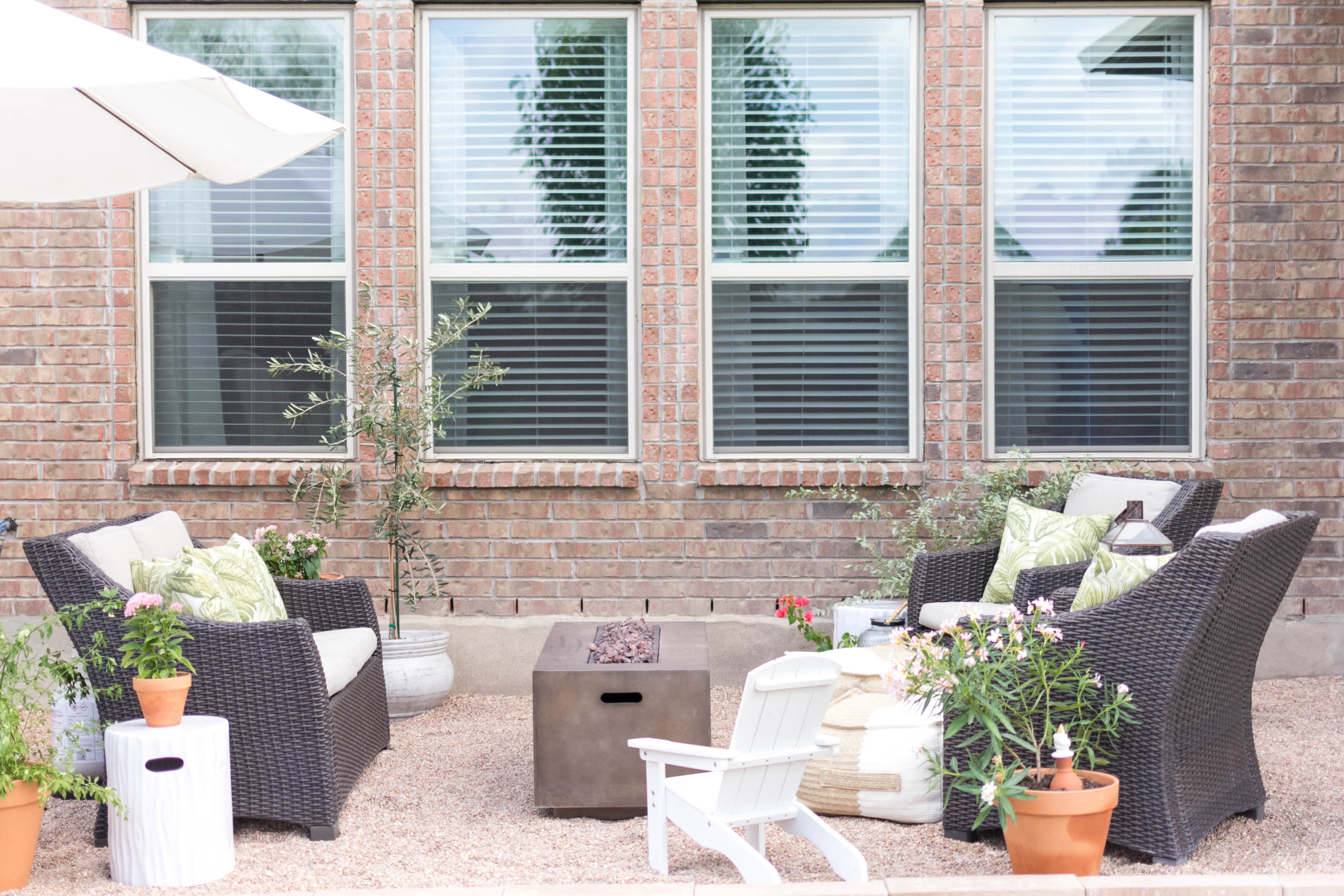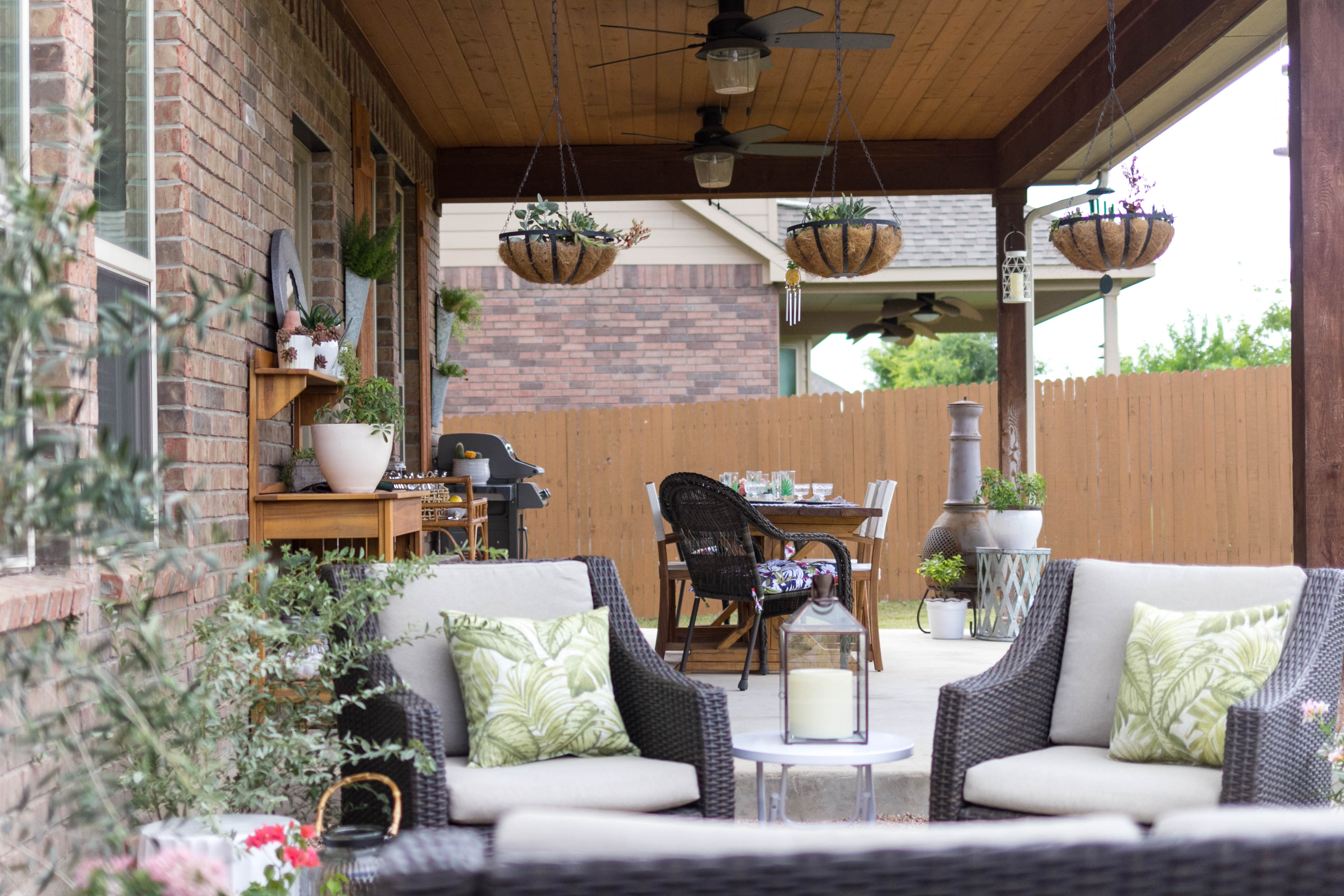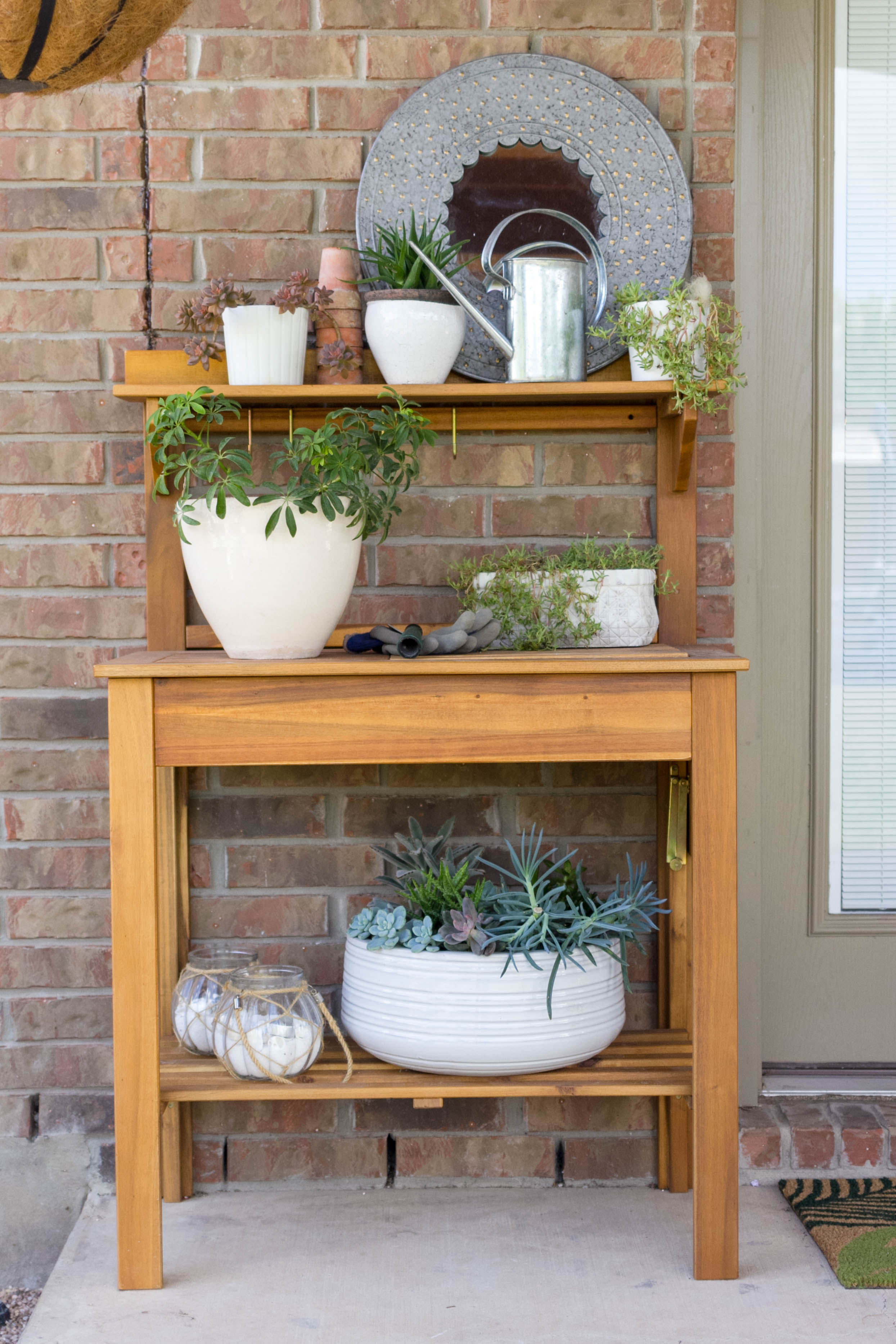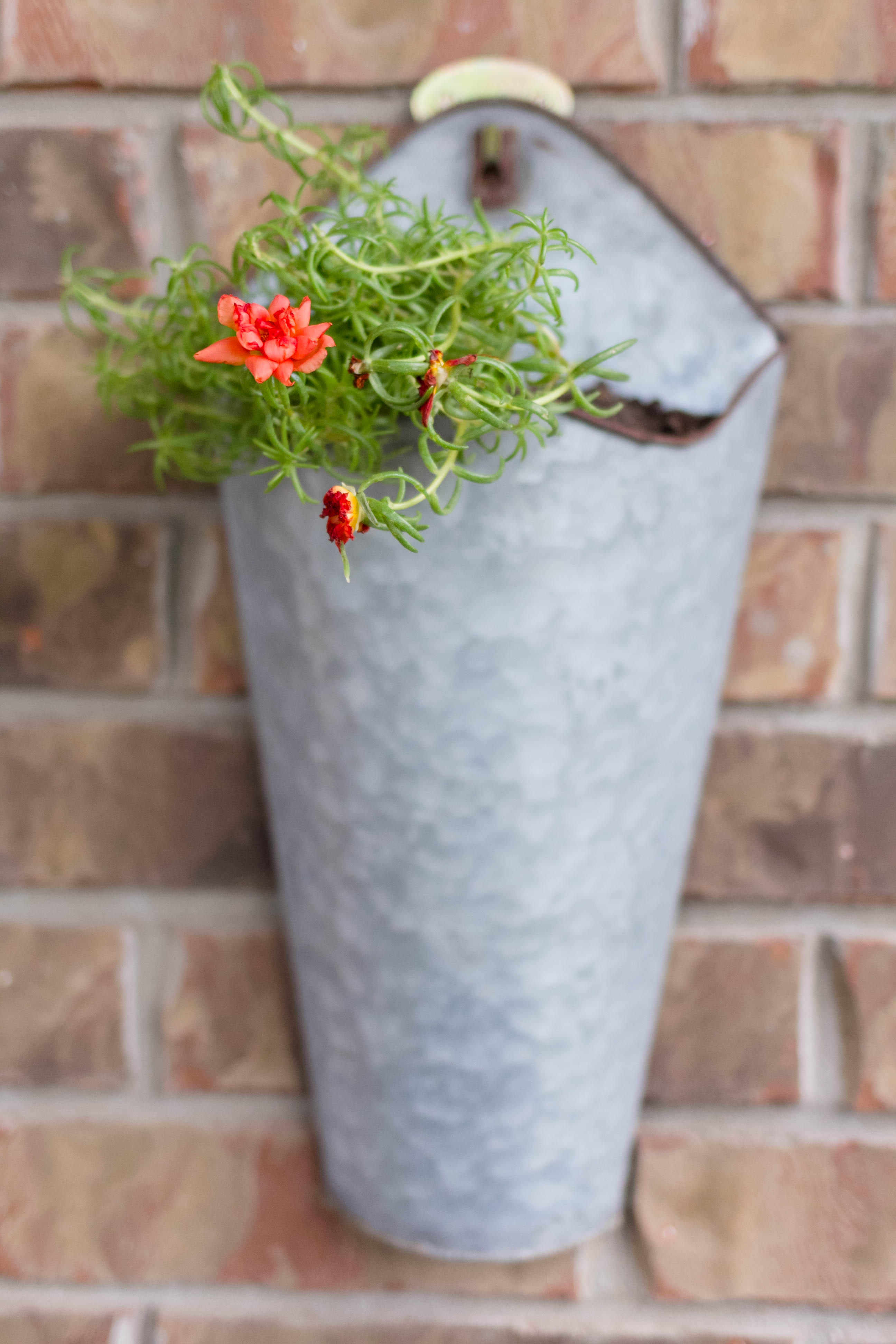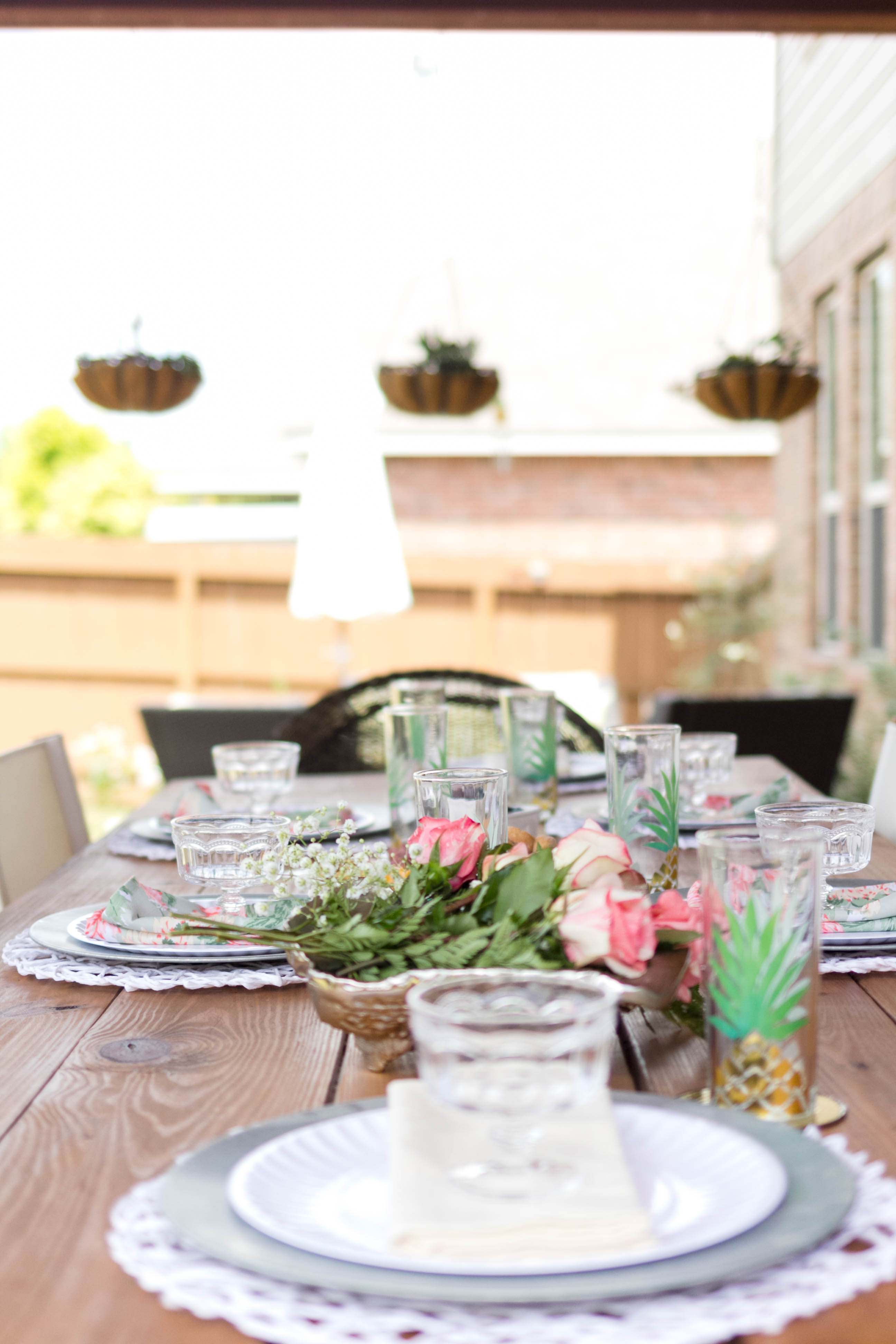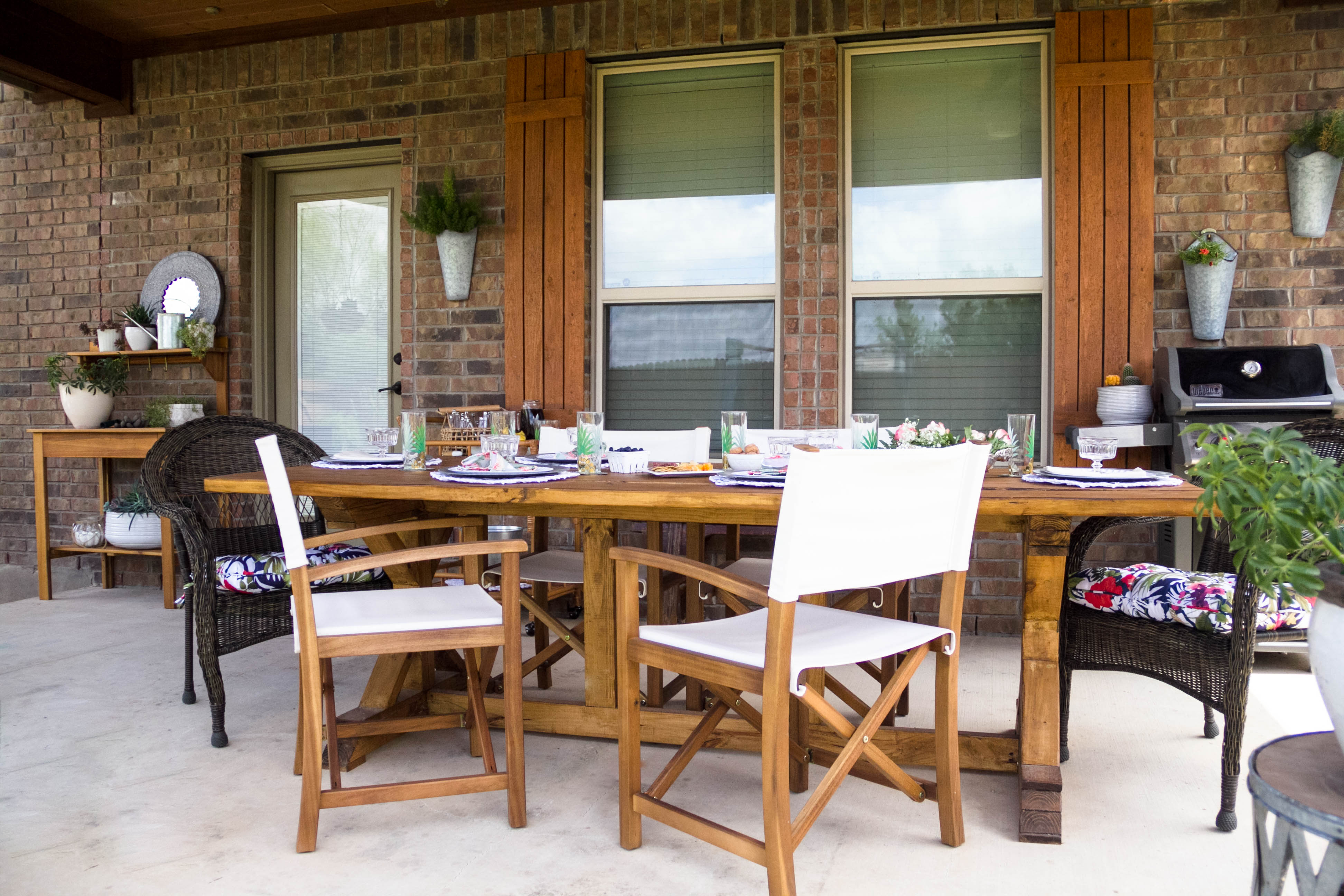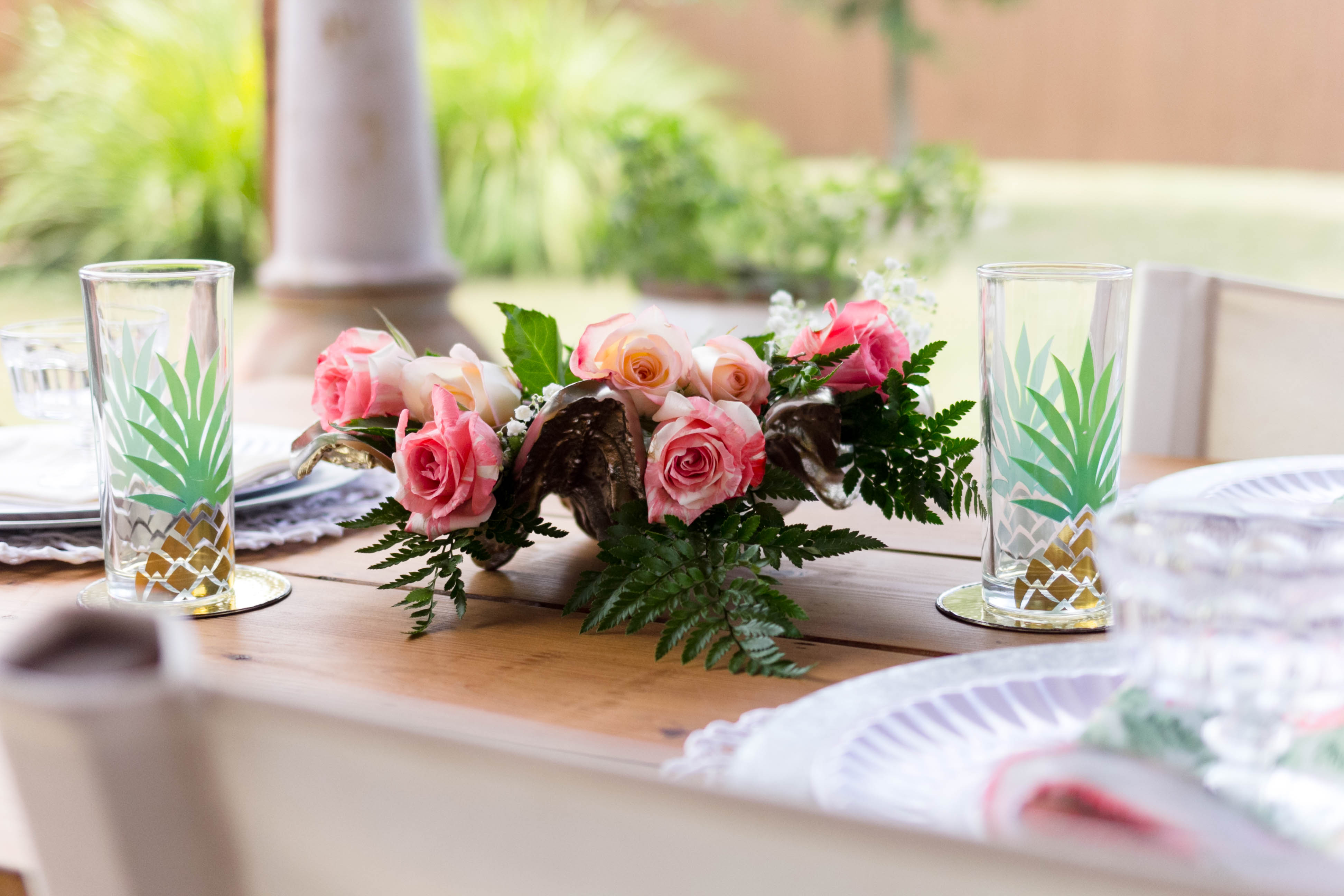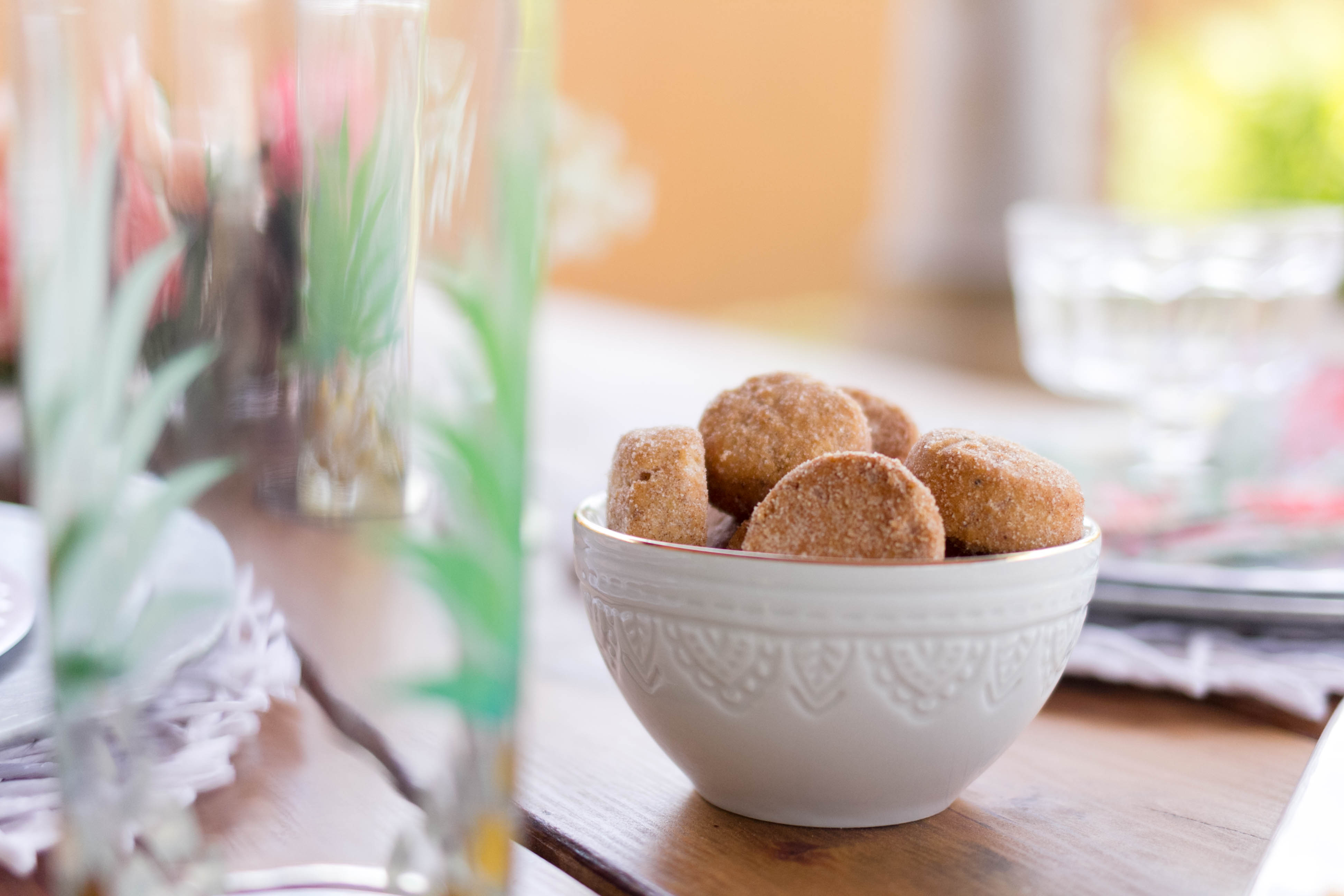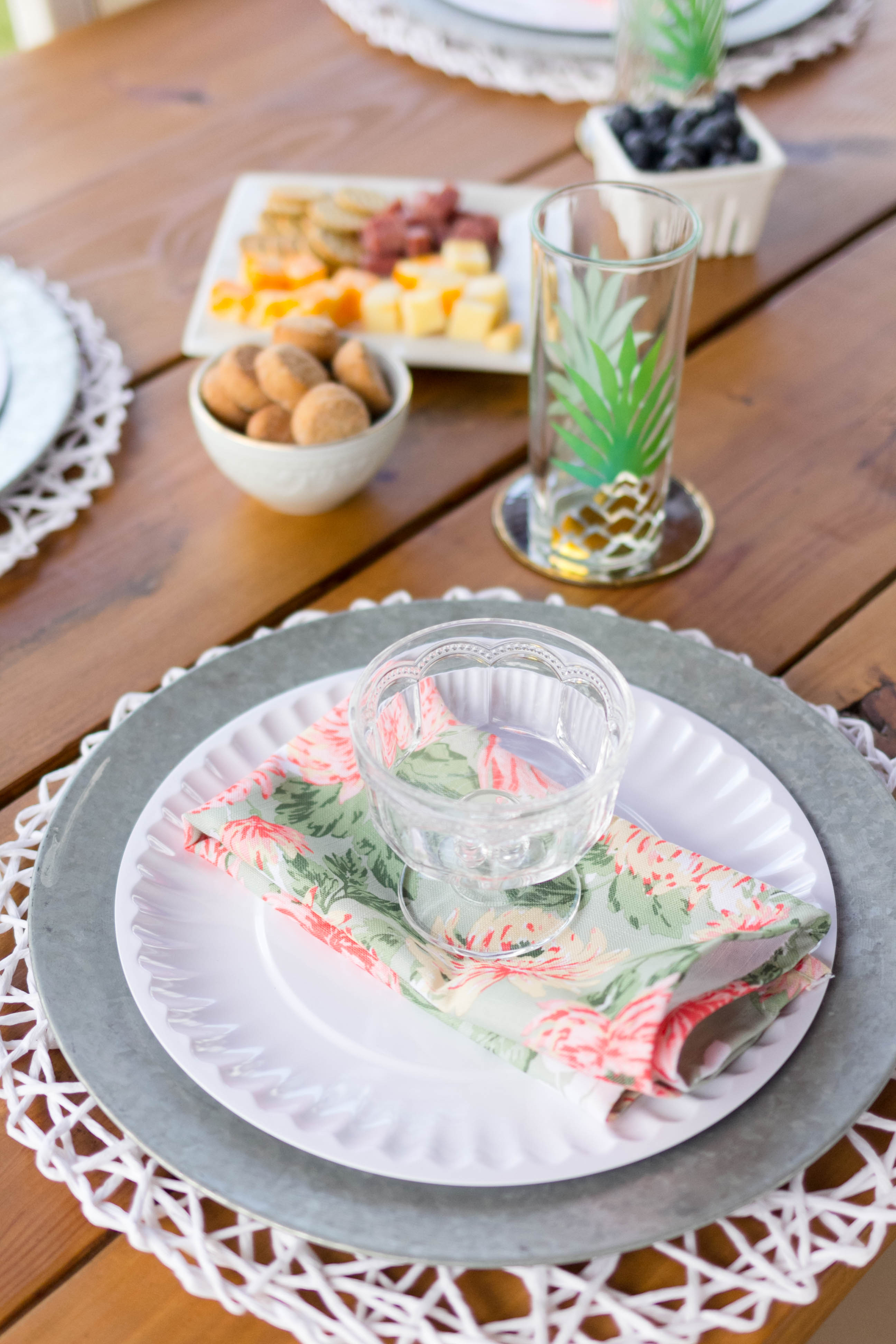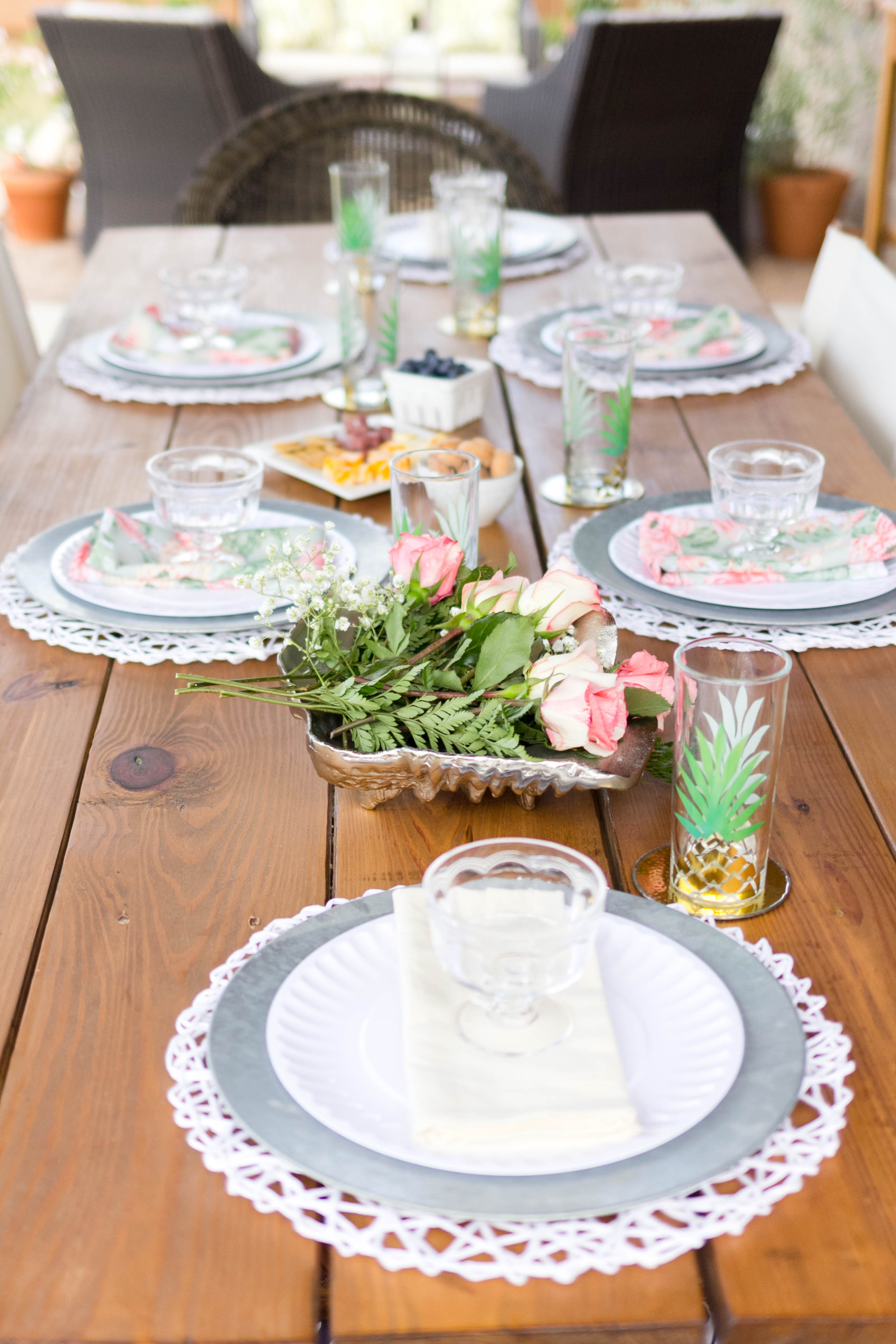 Hey there friends!  I'm so excited to share our patio makeover with y'all today, as part of the Garden Tour Summer Party hosted by Ursula of Home Made by Carmona!  If you are just joining us today via the tour, welcome!  I'm Iris, an aspiring Interior Designer/Stylist, slowly making over my home one space at a time, crafting, and much more, all while doing my very best to be a good wife and mother along the way, and sharing it with y'all as I go.  I love that y'all are able to join us today for the reveal of our patio makeover!  It has been a long-time coming, and now that it's about 90% done I couldn't be happier to share it all with y'all!
My goal since building this house was to have an amazing outdoor space to enjoy with the family.  We made sure we had enough yard space for recreational activities, but didn't consider the amount of space we'd need once our family grew to enjoy the outdoors, entertain, and relax.  Our covered patio is actually quite large, and had we not chosen to take the funds for outdoor amenities (built-in kitchen, mounted tv, fireplace) offered by the builder, and used them indoors, this space would have already started off as a dream patio, but that wasn't what happened, and we were left with a blank slate to work with.
After a few trial setups over the years my vision to expand the patio to allow for more space has finally taken on life in the form of a pea gravel patio.  It was a lot of work, which I hope to share with y'all in an upcoming post, but it was worth it for both my husband and I to put in the manual labor to create this space of ours on a budget.  Once the space was ready for decorating I put myself into overdrive to get it all prepared to share with y'all for this tour.
Since I had decided to leave the patio as our dining space only, I wanted to make this new spot as cozy and comfortable as possible for us to use year-round.  We took our existing patio furniture and spruced it up with some new pillows and a couple of poufs for lounging.  A large umbrella covers part of the space to block us from the horrid Texas sun, and a new fire pit was placed smack dab in the center for us to enjoy once the sun goes down.  Honestly I can't wait for Fall/Winter to arrive.  I'm going to enjoy this this to its fullest potential.  I can't tell you how long I've wanted a fire pit, and the fact that we found it on sale made it even more exciting for my deal loving heart, since it's the model I had hoped to get but just couldn't justify paying for.
I've never felt like a space was complete without some sort of plant/floral addition so we made a quick trip to Lowe's to buy some new beauties for this area.  That did the trick, and the place came to life!  I'm still contemplating adding some window boxes too, thought that'll have to wait for now.  It'll be even nicer when it's done though!  The next step for this space is to add a couple of posts to string our outdoor lights from.  I've always loved the ambiance they create, and of course want that for my own home.
Moving on to the covered porch area.  As I mentioned above, I decided it would be nice to make this space primarily our outdoor dining space, and it's slowing coming together.  We built our large outdoor table a few months back using plans we found on Pinterest, and while it was a stinker to build, it was fun getting to work with my husband on another project.  After photographing the space for this post I am thinking about painting it white.  It seems like a lot of wood tones going on in once space, with my DIY Cedar Shutters, the potting table, table, and bar cart all being in the same color family.  Not to mention that the entire porch is cedar beams and planks.  It's all just too much for my taste, and I think having a white table will help break it up a bit.  Going forward, I hope to tackle a DIY  built-in kitchen space, paint the door a new color, add a privacy screen, and maybe some shades to block the sun during the evening hours, when we use this space the most, but until I find the time to all of that, I'm happy with what we have accomplished and plan to use it regularly.  Especially for parties!
Speaking of, I threw together a little party tablescape for the reveal today.  I wanted it to feel causal and elegant, so I mixed together plastic plates, made to look like paper plates, galvanized chargers, some floral napkins and glass bowls.  Oh, and I can't forget my adorable pineapple cups!  I pretty much squealed when I found them!   To top it all off I used an metallic outdoor decorative shell as the bed for my floral display of roses and greenery.  I just love how it turned out!  Oh, and having the bar cart out here is going to be a dream!  It was the perfect spot to hold drinks, utensils, and our ice bucket, and I'm sure I can pile a lot more onto it the next time we have a party too!
My family and I had so much fun coming together and bringing this space to life.  For the first time in forever (Frozen?) we've actually sat outside at night and enjoyed the view of the moon and stars while listening to the flickering of the fire in the fire pit.  It's heavenly!
I hope you enjoyed the tour of the new space, and hopefully are taking away some ideas for your own!  Enjoy the rest of the gorgeous spaces on the Garden Tour!!
-Iris