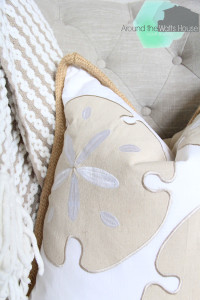 Okay, so we have a month and a half until it's officially Summer, but I was itching for a change, so I decided to switch things up a bit in the living room.  Anyone else with me on this?  I'm keeping this mini makeover simple, basically switching out the accent pillows in the room.  It's really amazing how much of a difference it makes!  Maybe that's why I love accent pillows so much! 
I'm only sharing pictures of the sitting area by the fireplace today, but I'll be sure to share a tour of the entire room soon, (I'll be switching up more than just the pillows.) so be on the lookout for that in the near future.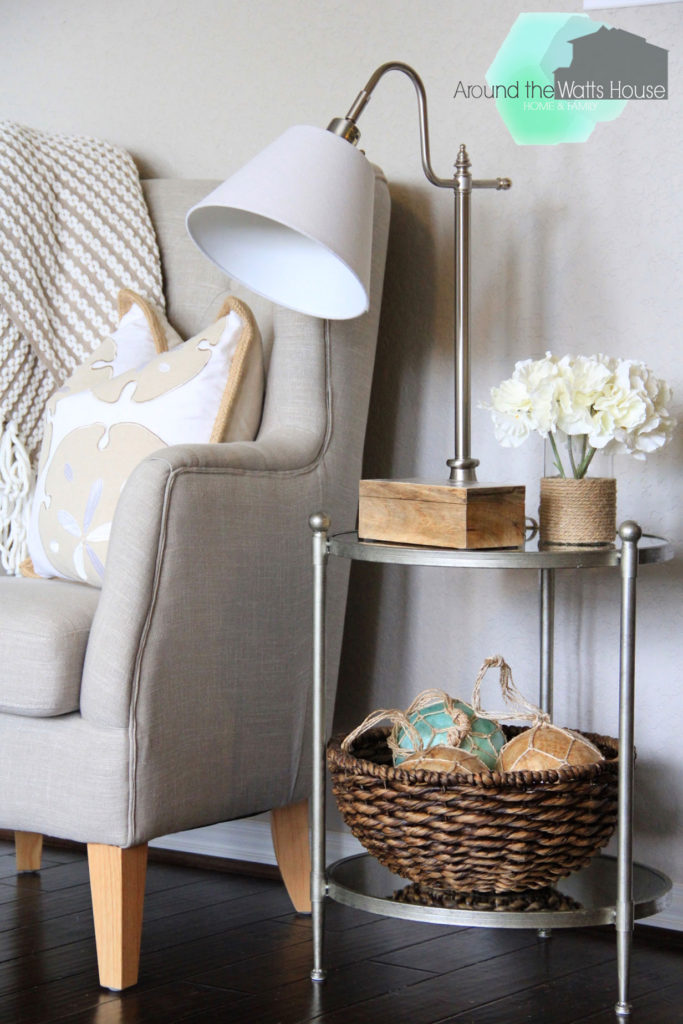 I used to have a metal orb in this basket, but two weeks ago I ran across these decorative floats that were on sale at HomeGoods.  I couldn't pass up the marked down price, so I took them all.  Sometimes I can be a bit extreme like that.  I didn't even have a clue as to where I'd end up displaying them, I just knew I needed to get them, and now that I have placed them here, I am extremely pleased with my decision!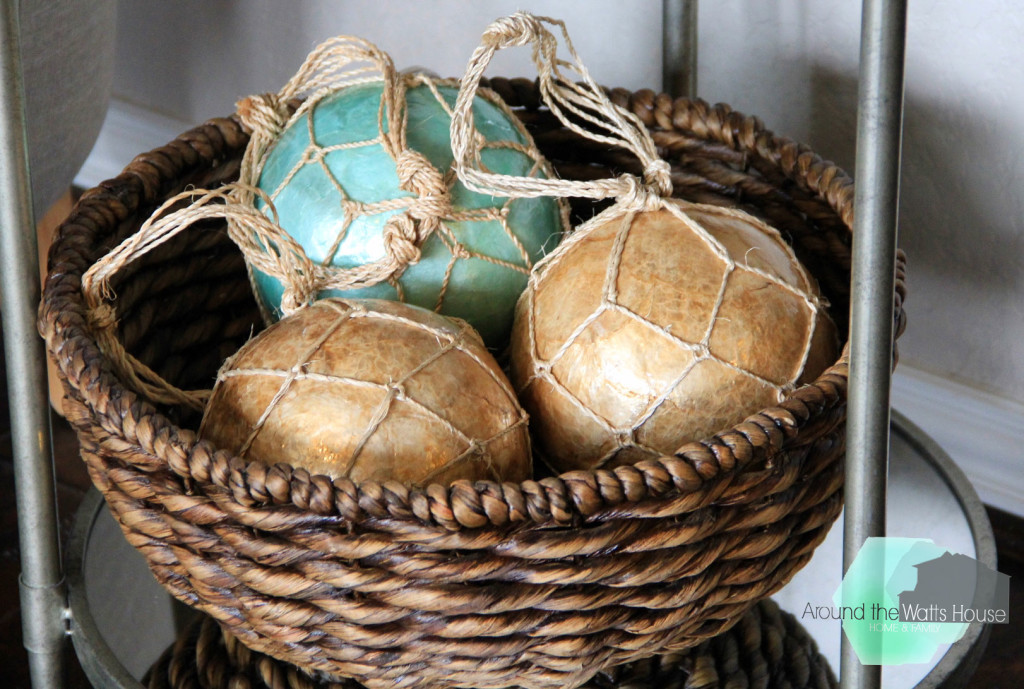 To be honest, I almost didn't add the aqua float to the mix, but that would have been a mistake if I hadn't.  Just that little pop of color does wonders in the space!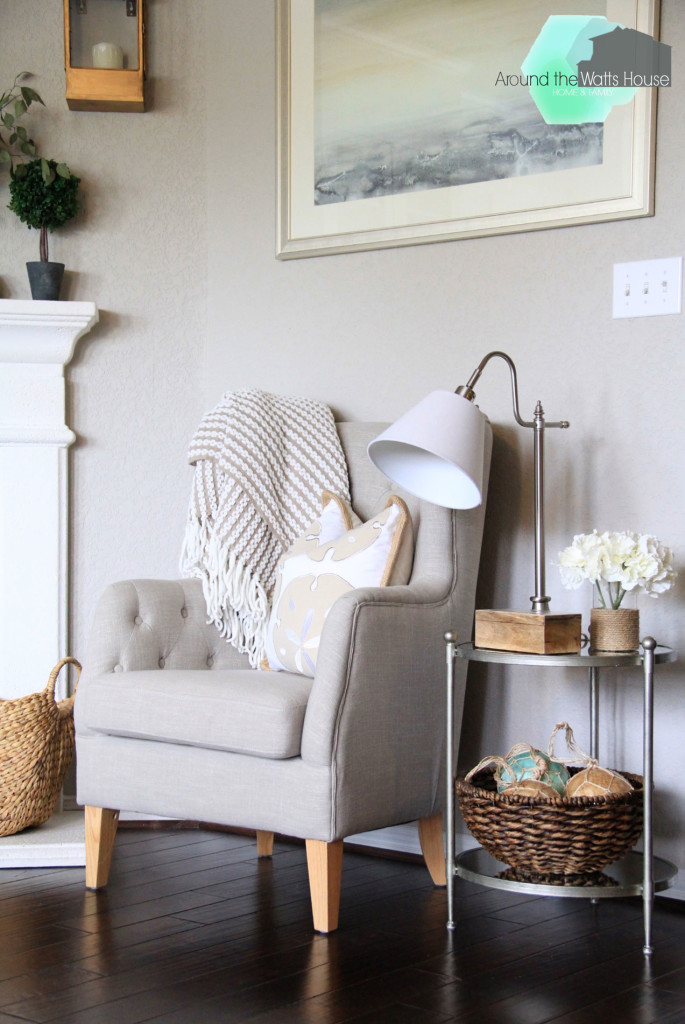 The only other new addition to this space is the pillow.  You know me, if it's coastal then I'm drawn to it, and this pillow looks like it was made to sit in this chair.  I absolutely LOVE it!
So that's it!  Simple changes that have refreshed this space beyond my expectations!  Let me know what you think, and if you are starting to switch things up already too.  I'd love to hop on over and see your space!
~Iris