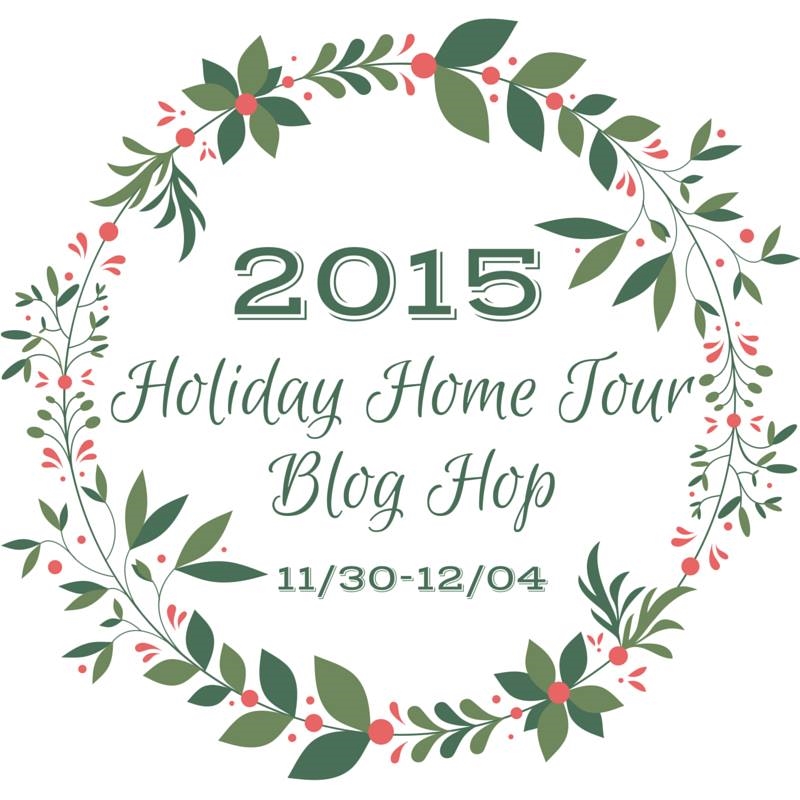 Welcome back sweet friends, and welcome to those of you that are new to Around the Watts House!  You may be finding us via the Holiday Home Tour Blog Hop organized by my friend Sharon of Pretty Practical Home.  A total of 23 of us are opening up our homes to you, sharing our very own holiday styles for you to enjoy!
If you have come from Flourish & Knot you've just taken a beautiful tour of Sarah's home!  We're glad you've continued on with the hop to see what we have been up to!  Don't forget to visit the rest of the homes being shared though.  The links can be found at the bottom of the page.
I recently shared our downstairs decorations, which is entirely different from the space you are about to see.  Here is a peek at what you'll see in that tour!  I'd love for you to follow this link or click the photo below to take you there!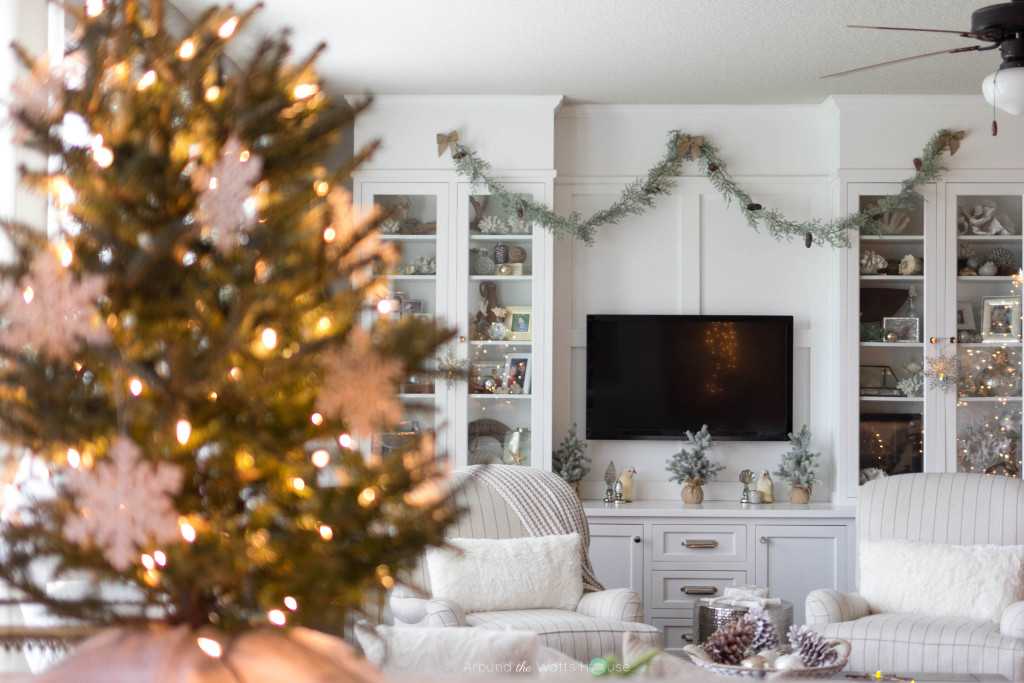 With our downstairs decor complete, I felt we were missing something.  Namely a room decorated especially for our son.  Since this is the first Christmas he is really aware of, I wanted to create a playful space full of color and classic Christmas images.  I mean, as much as I'm sure my son appreciates the beauty of the mercury glass votives in our living room, I'm positive he appreciates images of Santa, reindeer and snowmen more!
Lucky for me, I had gone a bit crazy at the Target Dollar Spot recently, and picked up quite a bit of fun items that worked well to create the room that I envisioned for him.  I wasn't even sure what I wanted to do with them at the time!  I just bought them on a whim.  Do you ever do that in the dollar spot?  As if Target wasn't already a shopping vortex, the dollar spot makes it even harder to resist!  Haha!
Leftover decorations from previous Christmases, and a few Dollar Tree items rounded out the decorations in the room, keeping it to a reasonable budget for a whimsical kids space.  I'm thrilled with the outcome, and so is my son!   We hope you like it too!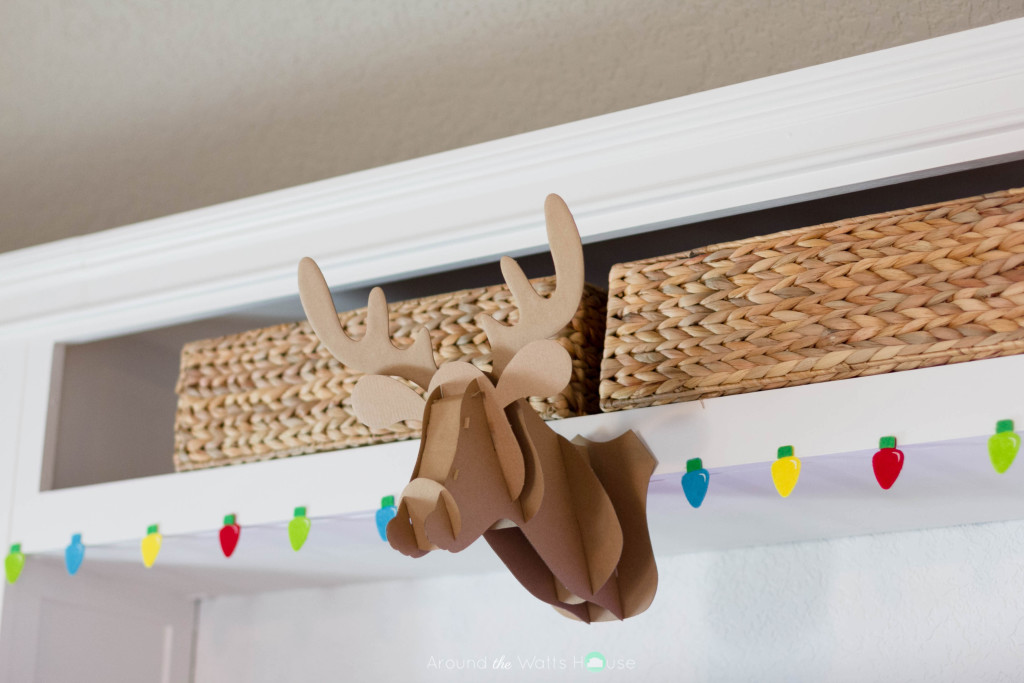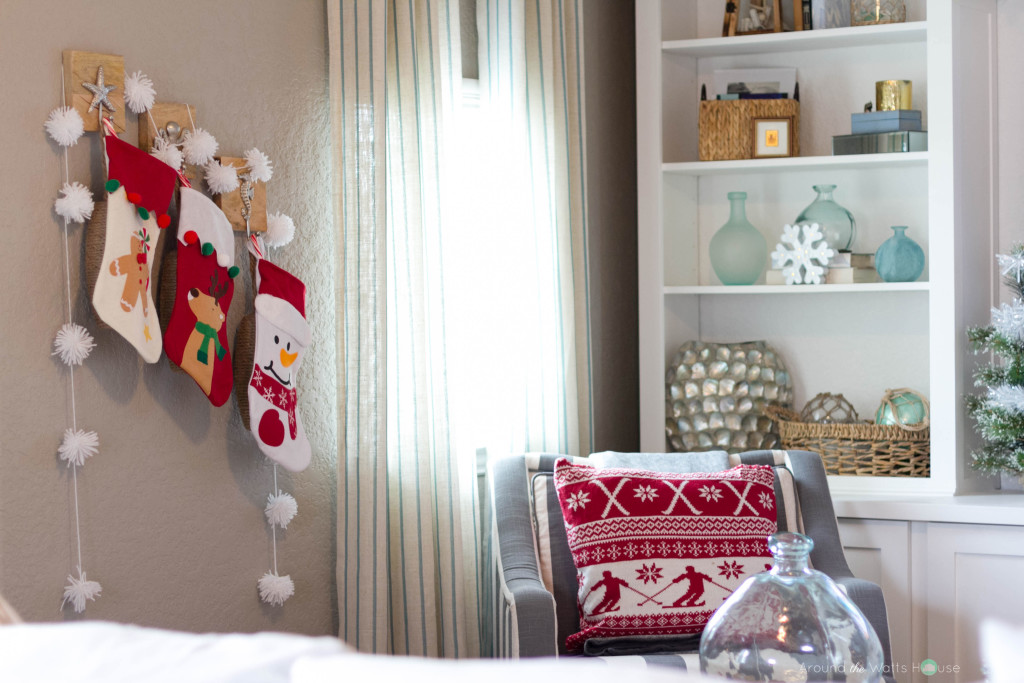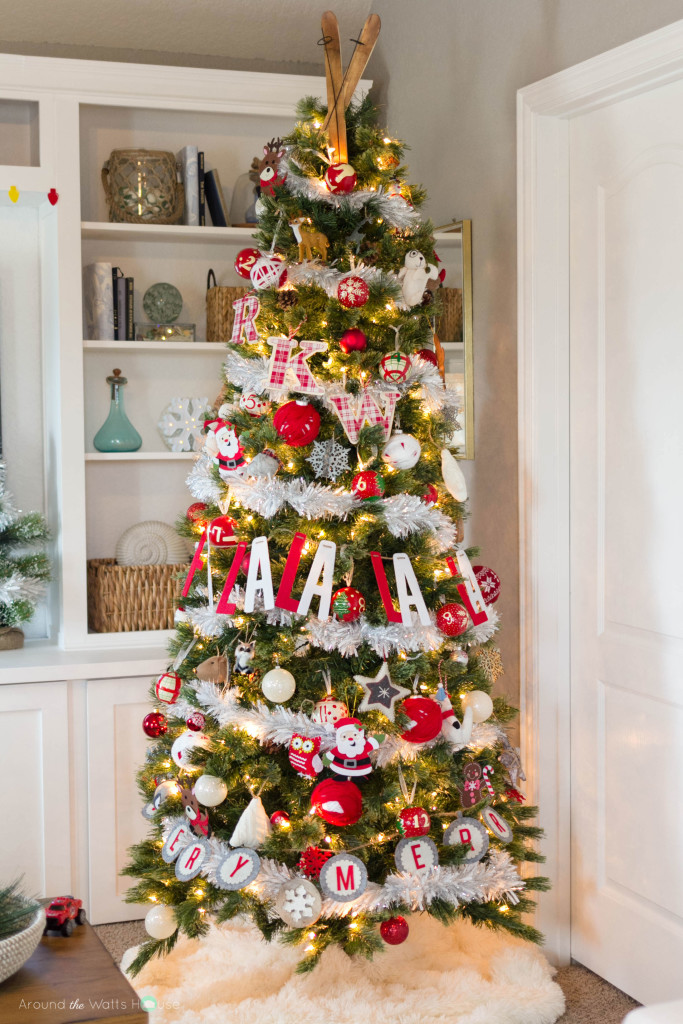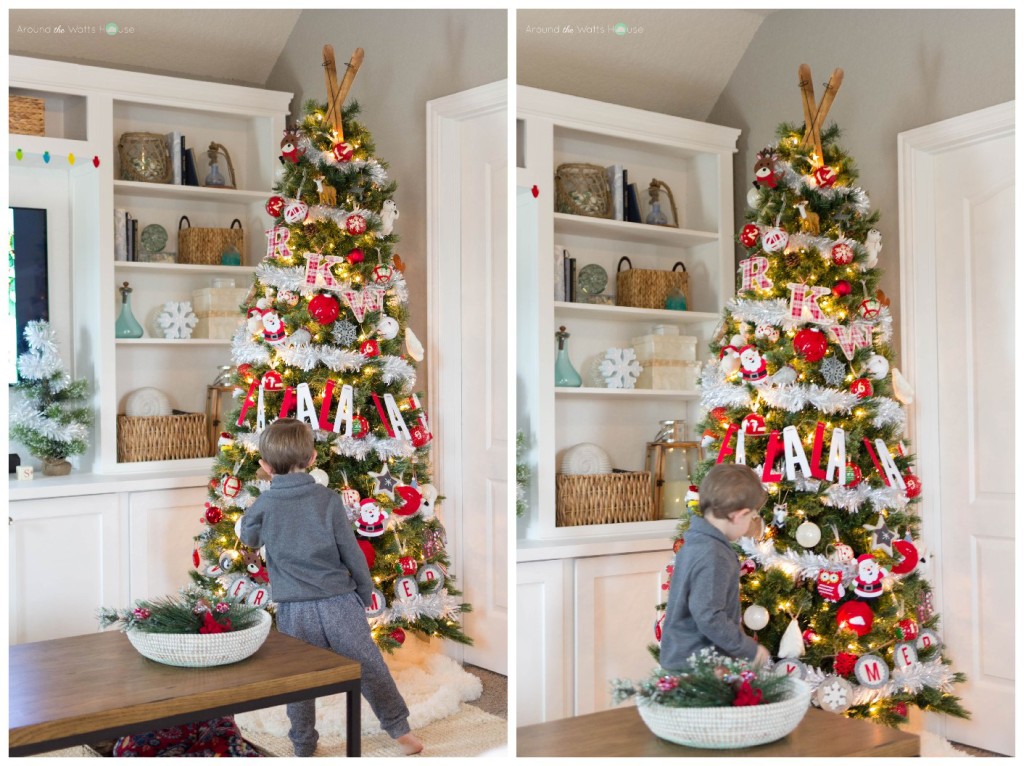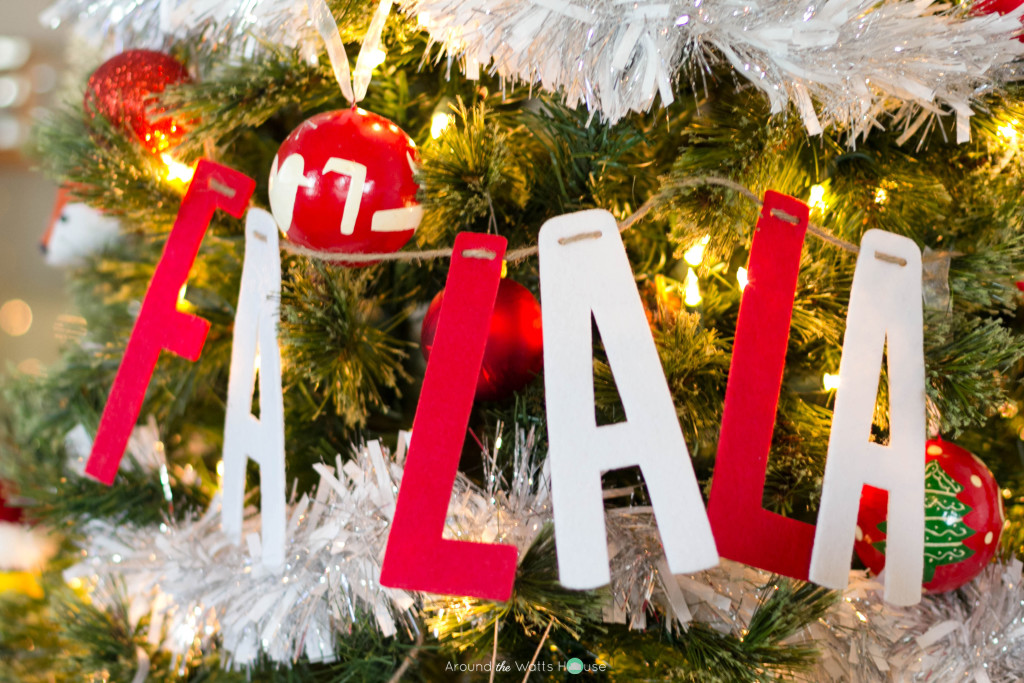 You can find some of the items we used in stores today!
DS=Dollar Spot
Target-Tree Banners (DS), Small Wooden Skiis (DS), Cardboard Reindeer Head (DS), Stuffed & Woodland Animal Ornaments, Plaid Letter Ornaments, Multi-Colored Felt Christmas Light Stickers (DS), Marquee Lights (DS)
Michael's-Tinsel Garland, Santa & Reindeer Ornaments
Dollar Tree-Door Knob Decorations (Santa & Snowman), Stockings
Now, I'd love for you to head on over to my friend Karen's beautiful home over on Karen's Up on the Hill, and don't forget to visit the other blogger's homes in the tour as well!
Thanks for visiting, friends!
-Iris
Monday, November 30th
Tuesday, December 1st
Wednesday, December 2nd
Thursday, December 3rd
Friday, December 4th