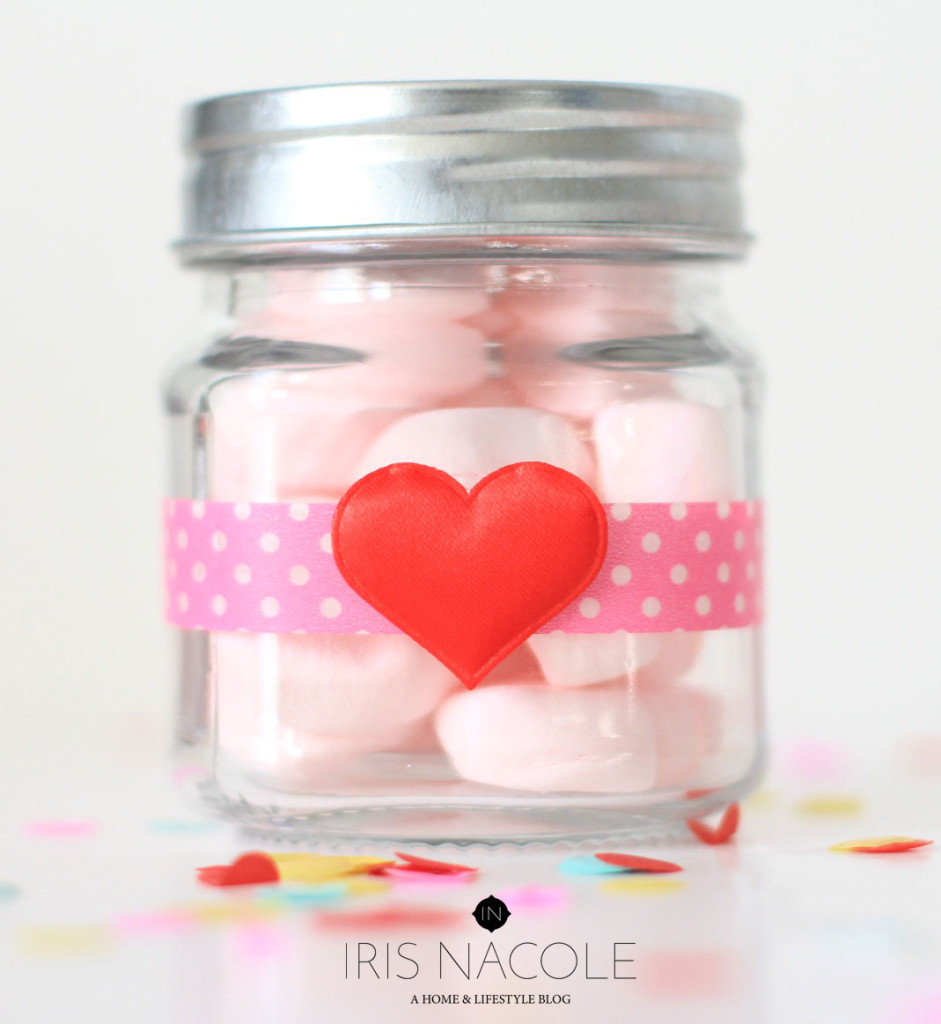 It's week two of #CraftyCupid, a hashtag challenge hosted by myself, and fellow Instagram friends.  This week our theme is Jars and Glasses.  I bet you know where I looked for my supplies for this craft!  That's right!  The Target Dollar Spot!  I can never make it past it without a good walk-through to see if I can find something I missed during my last visit.  I mentioned last time that found quite a bit of supplies for Valentine's Day there.
Well, I was going through everything, and bam, it hit me!  A jar of hearts!  Marshmallow hearts, really.  I had just purchased a bag of pink heart shaped, strawberry flavored marshmallows from Target earlier in the day for my son, and thought it would be the cutest little gift for family, friends and co-workers.  So I got to work, and came up with the easiest little tutorial ever!  Here's all the details….
If you hurry to your local Target soon you might be able to get these exact items, but in case they are unavailable I'll link you to alternative options as well.
Supplies
Small Jar with Lid
Decorative Tape
Small Decorative Heart
Heart Shaped Marshmallows
Glue
Tutorial
Remove the lid to your jar.
Fill your jar with heart shaped marshmallows and close the lid.
Wrap decorative tape around the center of the jar.
Glue your decorative heart to the front of the jar on top of the decorative tape.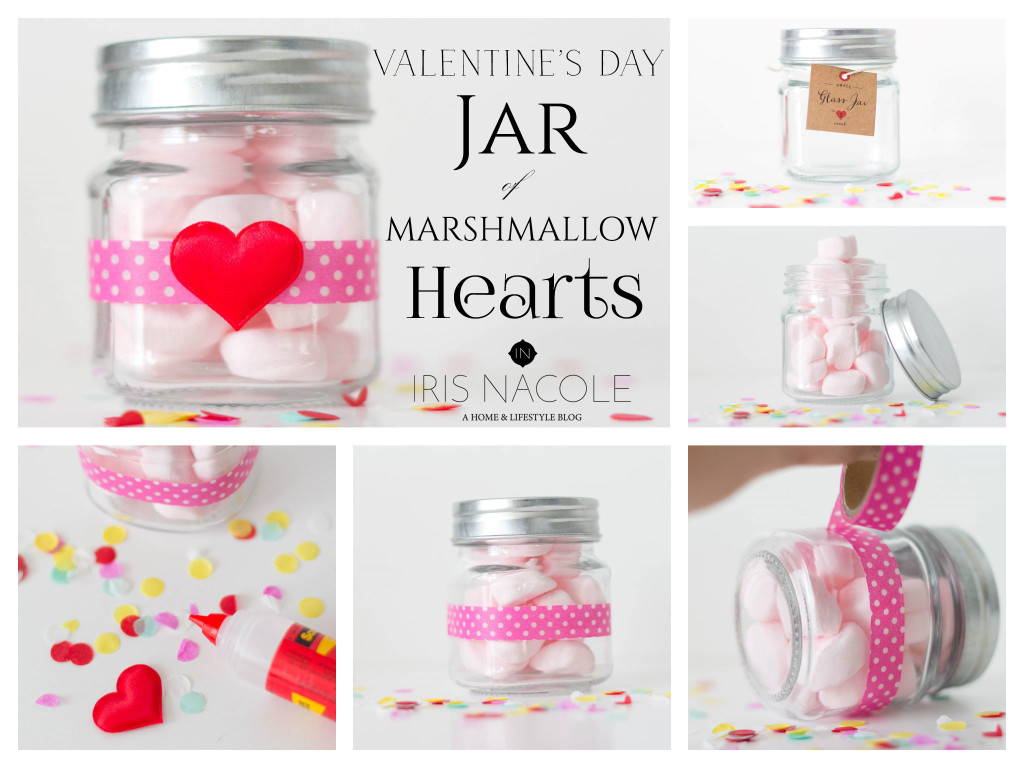 Now you can enjoy it for yourself, or give it away!  Either way, I'm sure everyone will love this cute little treat!
Look for more Valentine's Day crafts to come your way, and be sure to follow along with #CraftyCupid on Instagram!  We'd love to see your take on our theme this week too!
-Iris