Welcome to the third annual "My Home Style Blog Hop: Christmas Tree Edition", hosted by my friend, Stephanie, of Casa Watkins Living! I'm so glad you have joined us today! If you haven't started from the beginning of the hop, click over to start on Stephanie's blog. You don't want to miss out on any of these beautiful styles! If you are visiting from Jess's blog (Domicile 37), thank you for continuing on with the tour! I bet you're filled with inspiration from her post! She's so talented, and has such a unique style that I adore!
Last year I was feeling whimsical and my tree reflected it perfectly. Have a look here if you'd like to see. It is hands down my favorite tree I've ever decorated. I'm hoping to top it next year, because yes, the ideas are already swirling around in my head. Ha! This year I am feeling more nostalgic and low-key. We purchased a new tree this year, because I was wanting something a little less full from our huge Balsam Hill tree that we used last year. The label says it's made in the style of a Norwegian Spruce Tree. We found ours on Overstock, but it has since sold out. It seems to be a popular style this year. It's actually quite beautiful, and I think it gives a real tree a run for its money. I can actually use this one again next year!
I visited my favorite antique stores quite a few times over the past six months, and during one of those trips I ran across some adorable vintage Christmas decorations that I believe were the catalyst to the decor style of the tree. One shop had a back room full of Christmas decorations, but the only things that really spoke to me were these small bells in silver and gold. (Que music.) Just kidding, but I bet you're singing it to yourself right now, aren't you? They are worn and rusted, and oh so charming. I can imagine a loving family used them year after year. I wish my personal childhood ornaments were still around, because I'd have used them in a second, but sadly they were ruined after a few years boxed away in the garage of my grandpa's house. I think the nostalgia of these new-to-me ornaments pushed me to purchase all of them. Since there weren't many to buy I was worried they would get lost on the tree, but wouldn't you know, I ended up finding a few more just a few weeks ago in a completely different shop! They aren't an exact match, but they are in the same style and equally as charming.
I could have shopped till I dropped and covered my tree in vintage ornaments, but I wasn't up to the task, so I decided to mix my finds with new ornaments instead. I was so lucky to come across a few sets of muted green and white mercury glass ornaments. They are so classic, and compliment the vintage bells so well!
To add layers to the tree, I mixed in smaller sized ornaments in red, gray and green. Still, I wanted another layer as it was feeling a tad bare. I found some mirrored stars at Michael's, and mixed them in with a set of gold star-shaped ornaments that I also found in one of the antique stores. It gave the tree a bit of an eclectic look, making it more interesting to the eye.
I topped the tree off with a gorgeous star from McGee & Co., which couldn't be more perfect for this tree! I also purchased the tree skirt from them. The red stripe continues the pops of red I was hoping to have throughout my home this year.
You may notice I didn't wrap any gifts for this photo shoot either. I was thinking about it, but honestly I wanted my little vintage mice (also found at the antique store) to stand out. How cute are they? I swear I almost didn't get them, but something told me to turn around and put them in my basket, and so I did. I'd like to thank myself for doing that. Haha! Also, my wrapping paper is also being housed nicely in a cute little basket, and I wanted to share that with y'all too.
Let's get to the pictures! I hope you enjoy them, and are possibly inspired by them too! Be sure to head over to Krista's blog (The Happy Housie) after you're done here, to continue on the tour. You'll find the links at the bottom of the post.
Enjoy!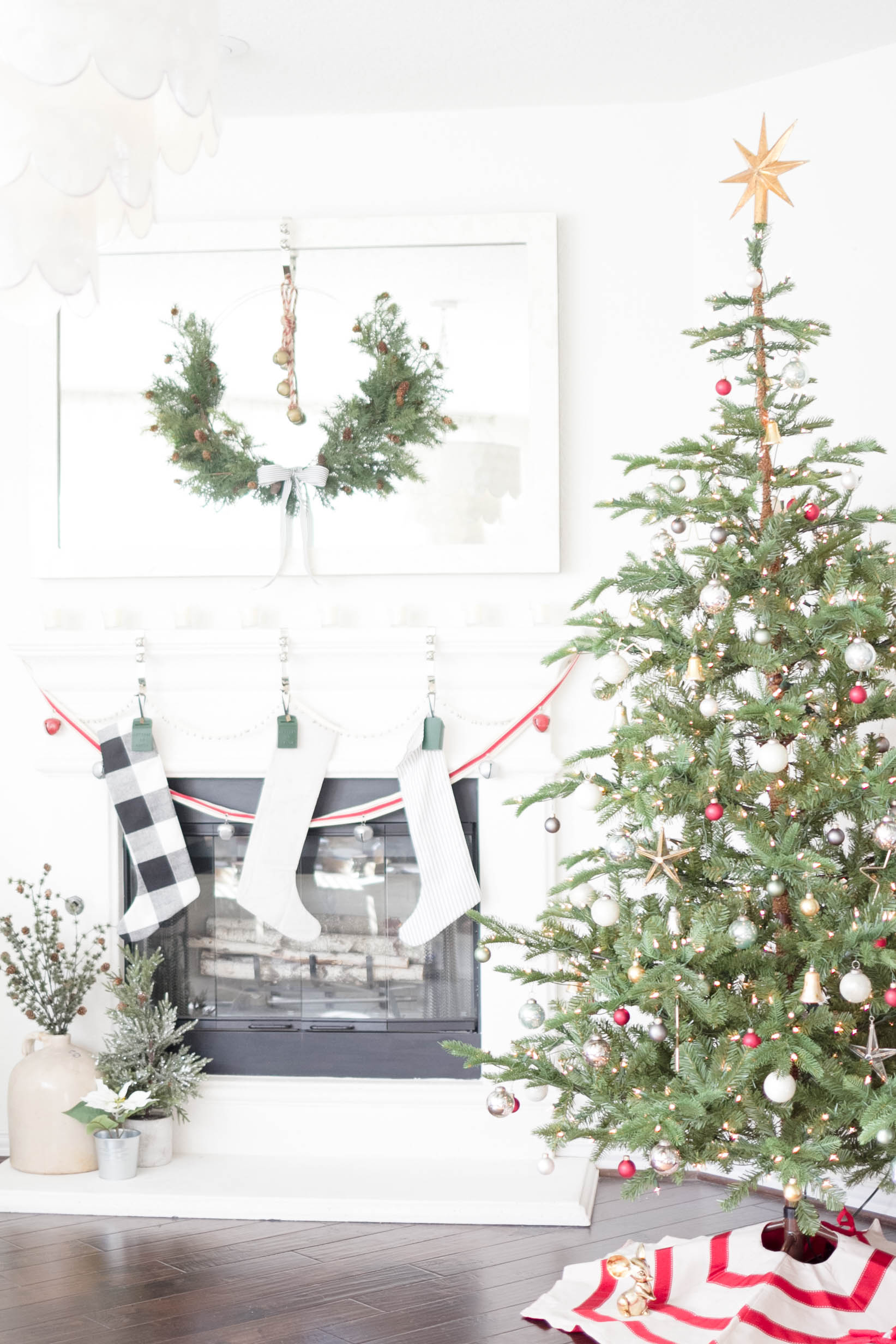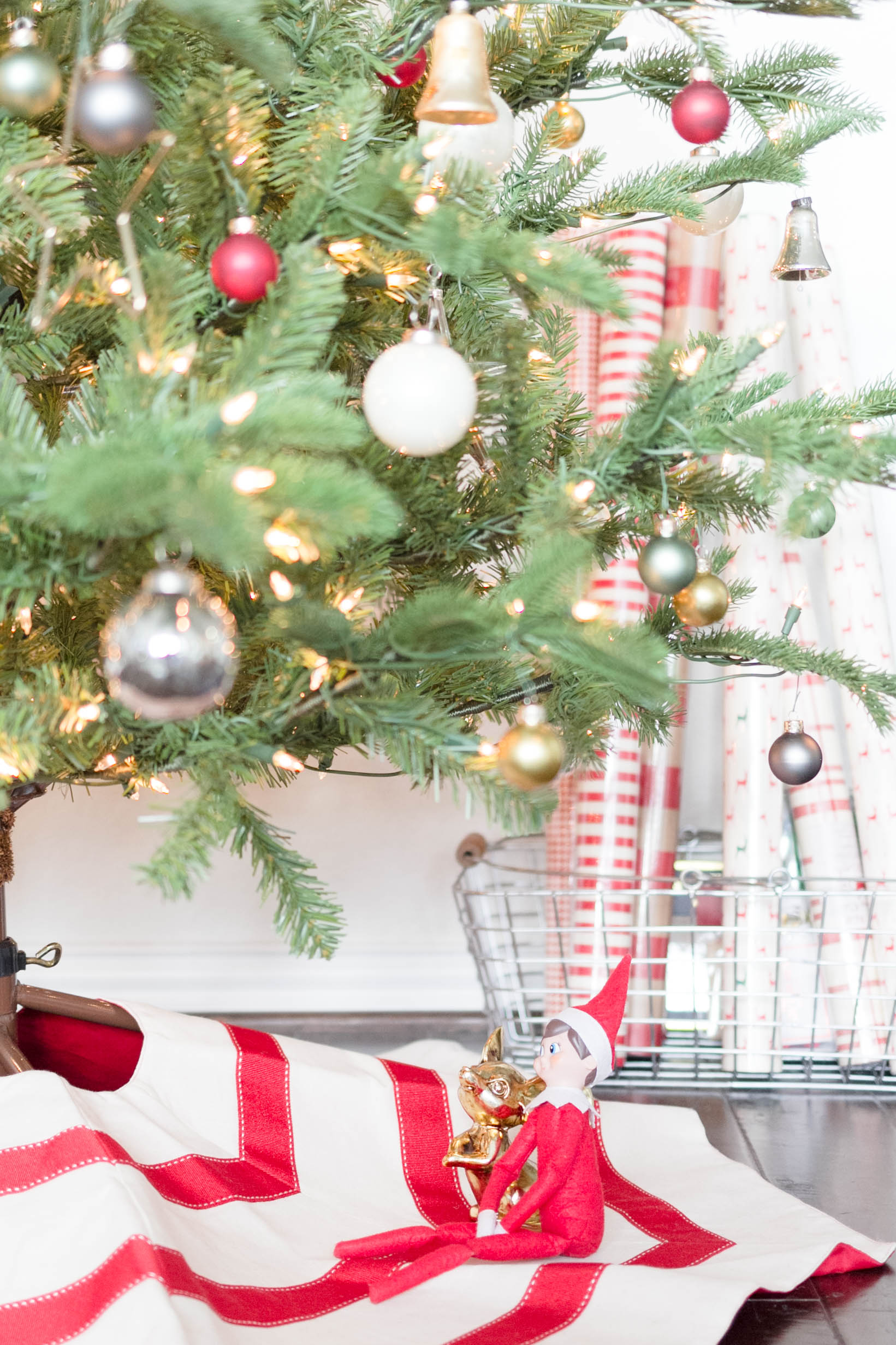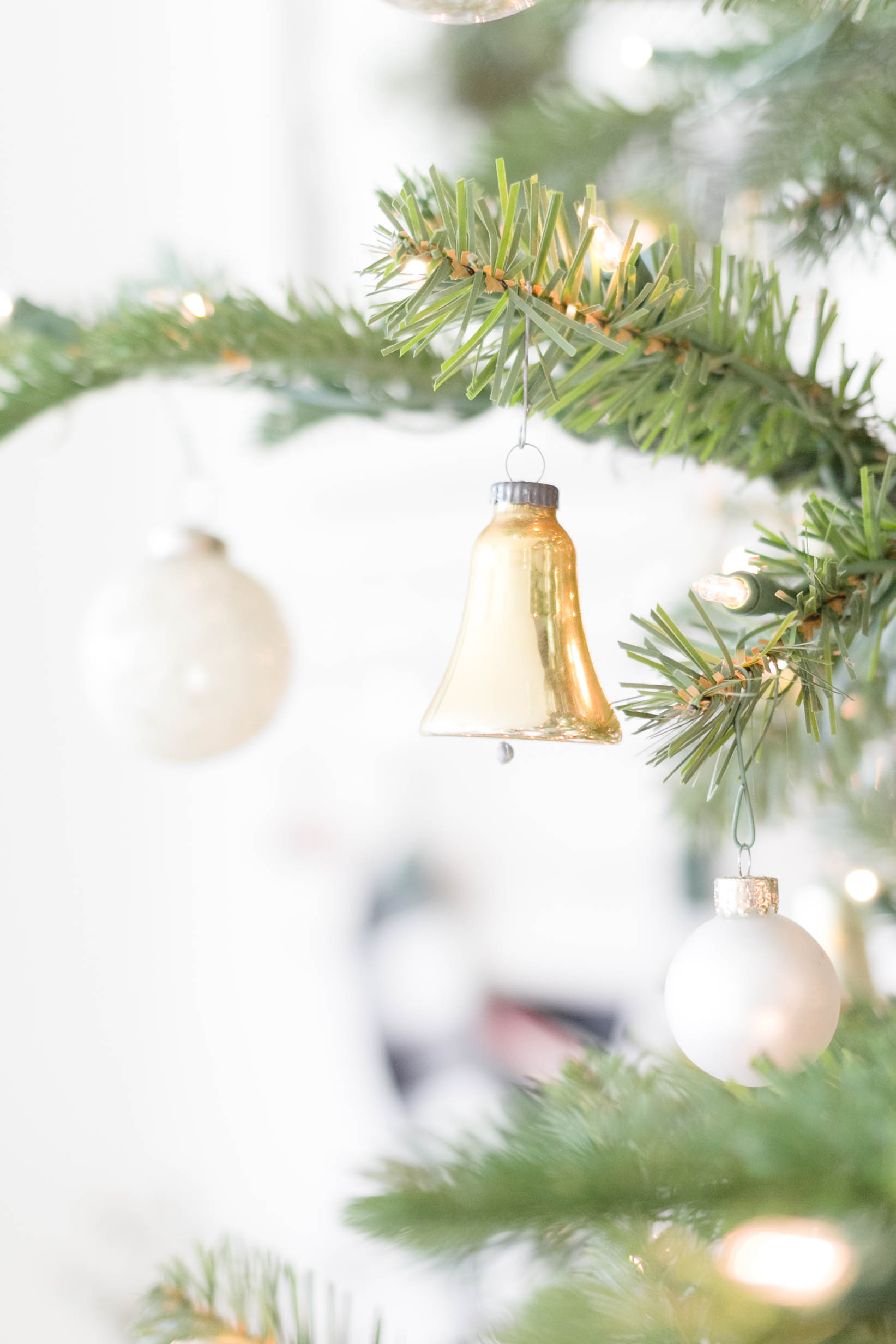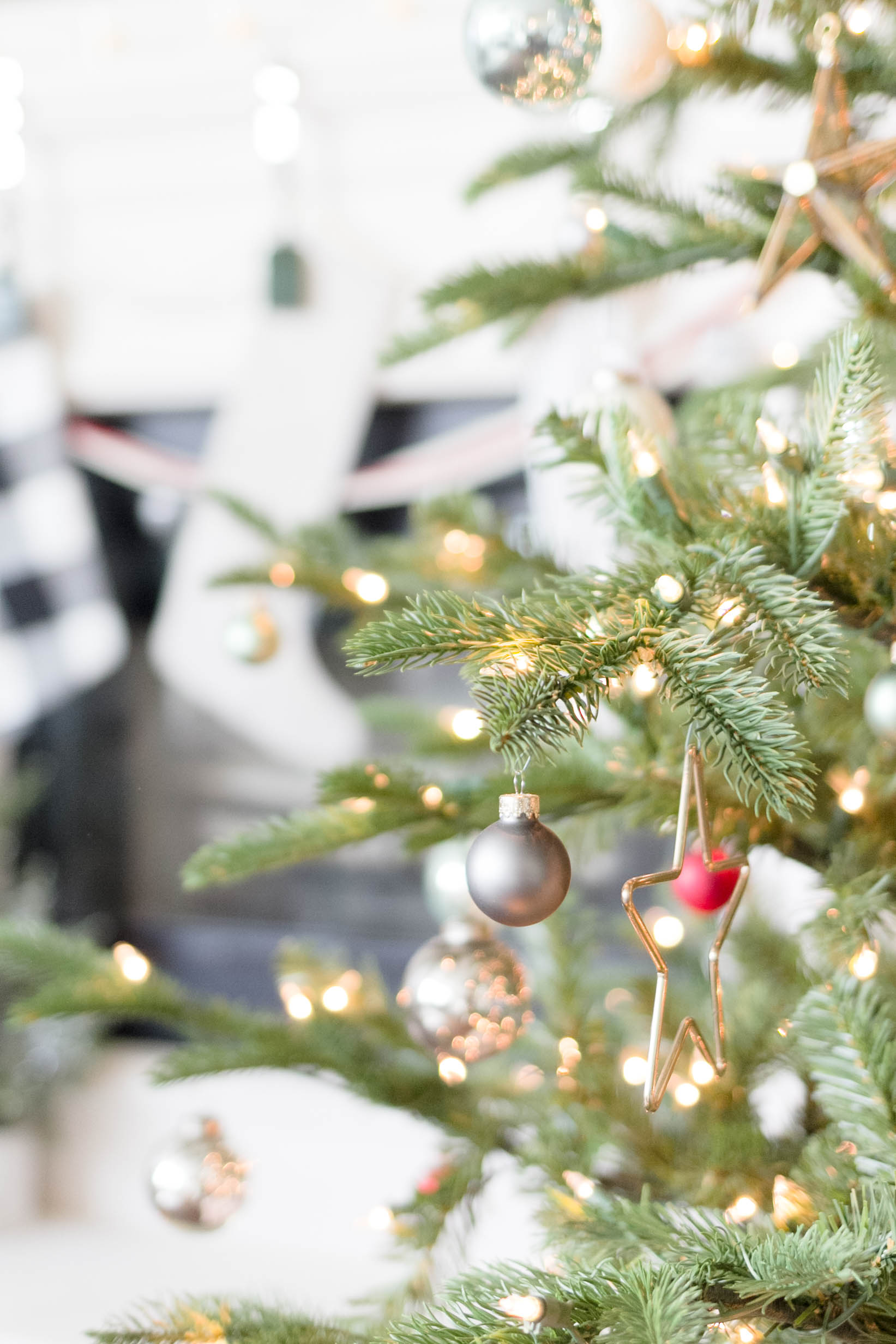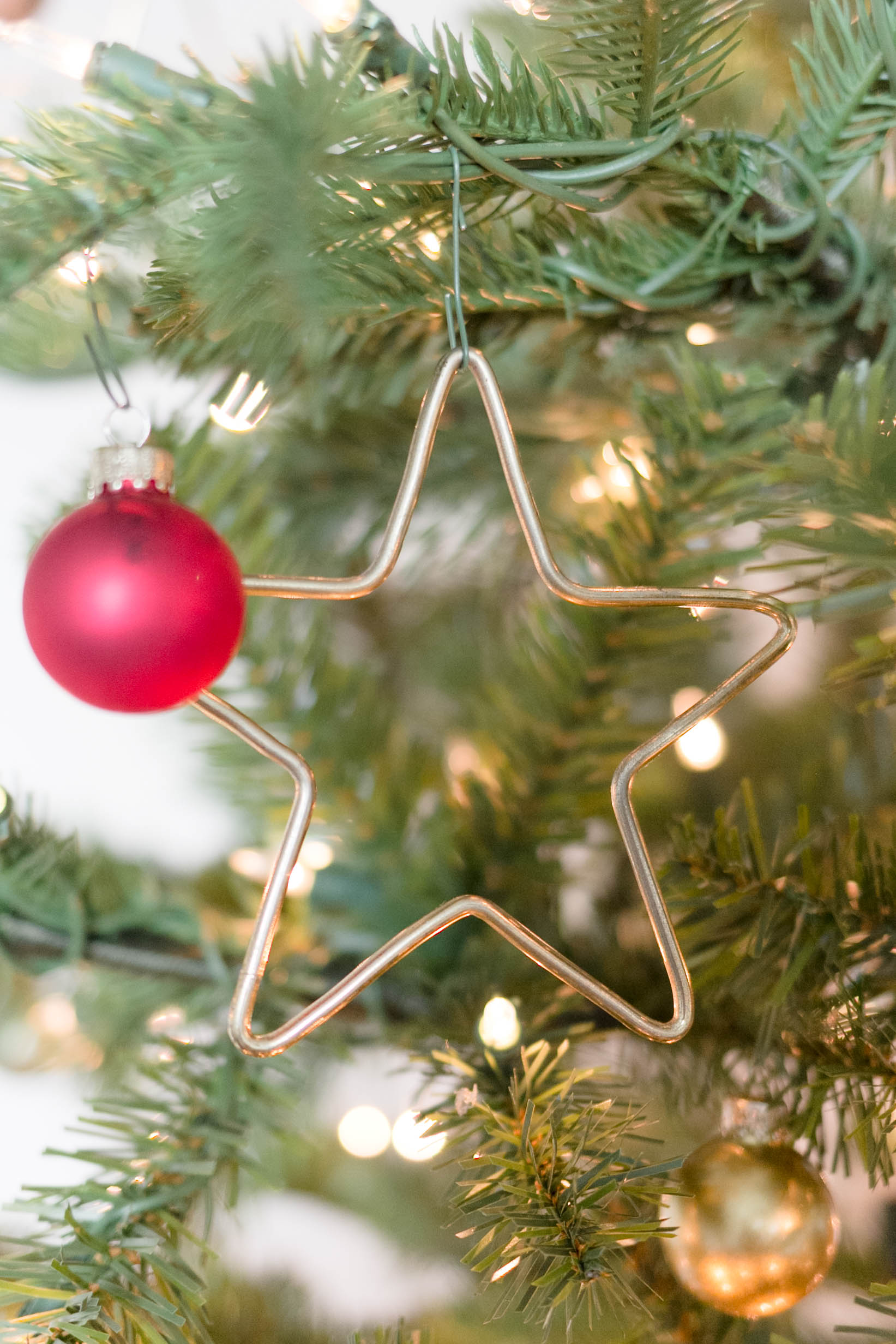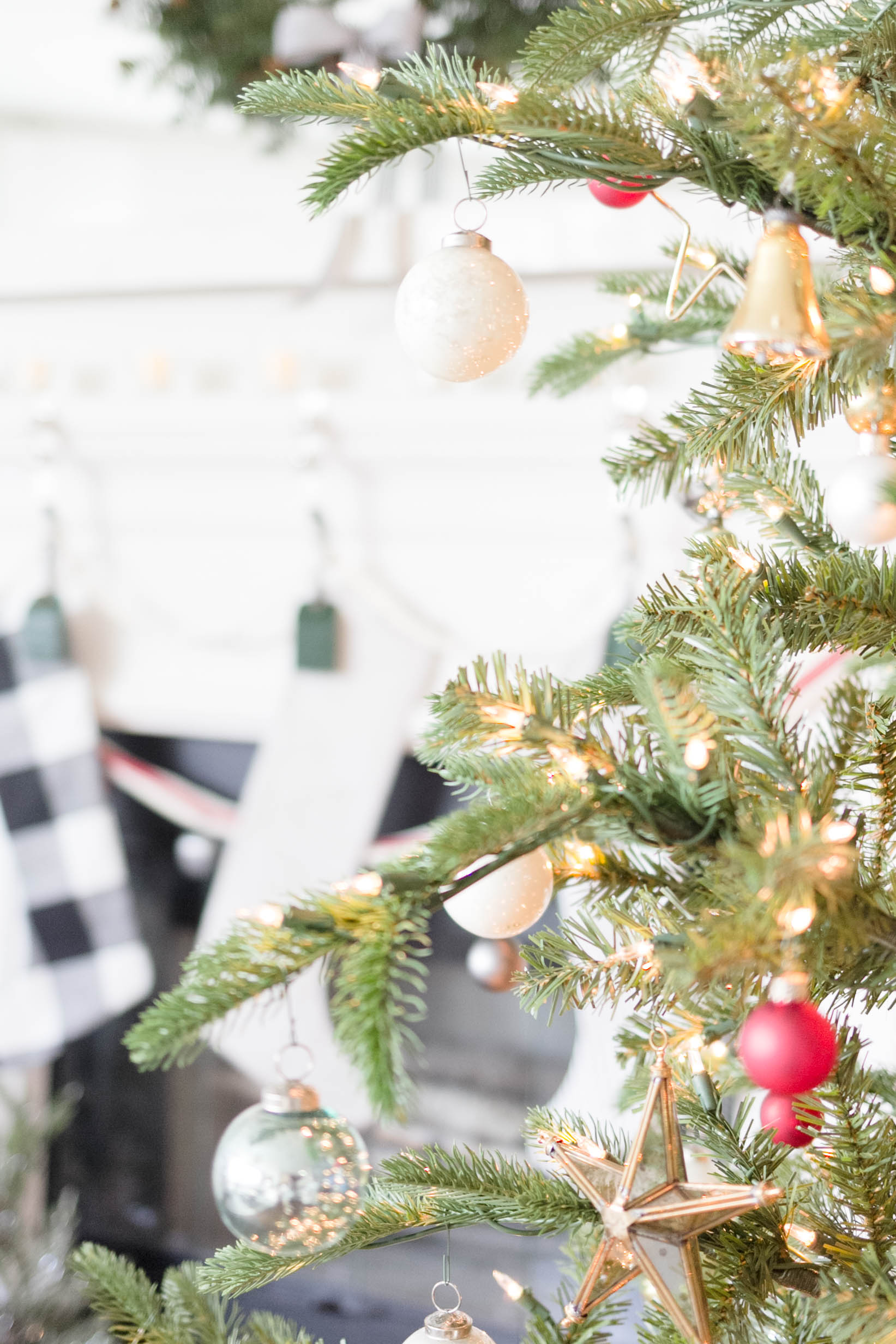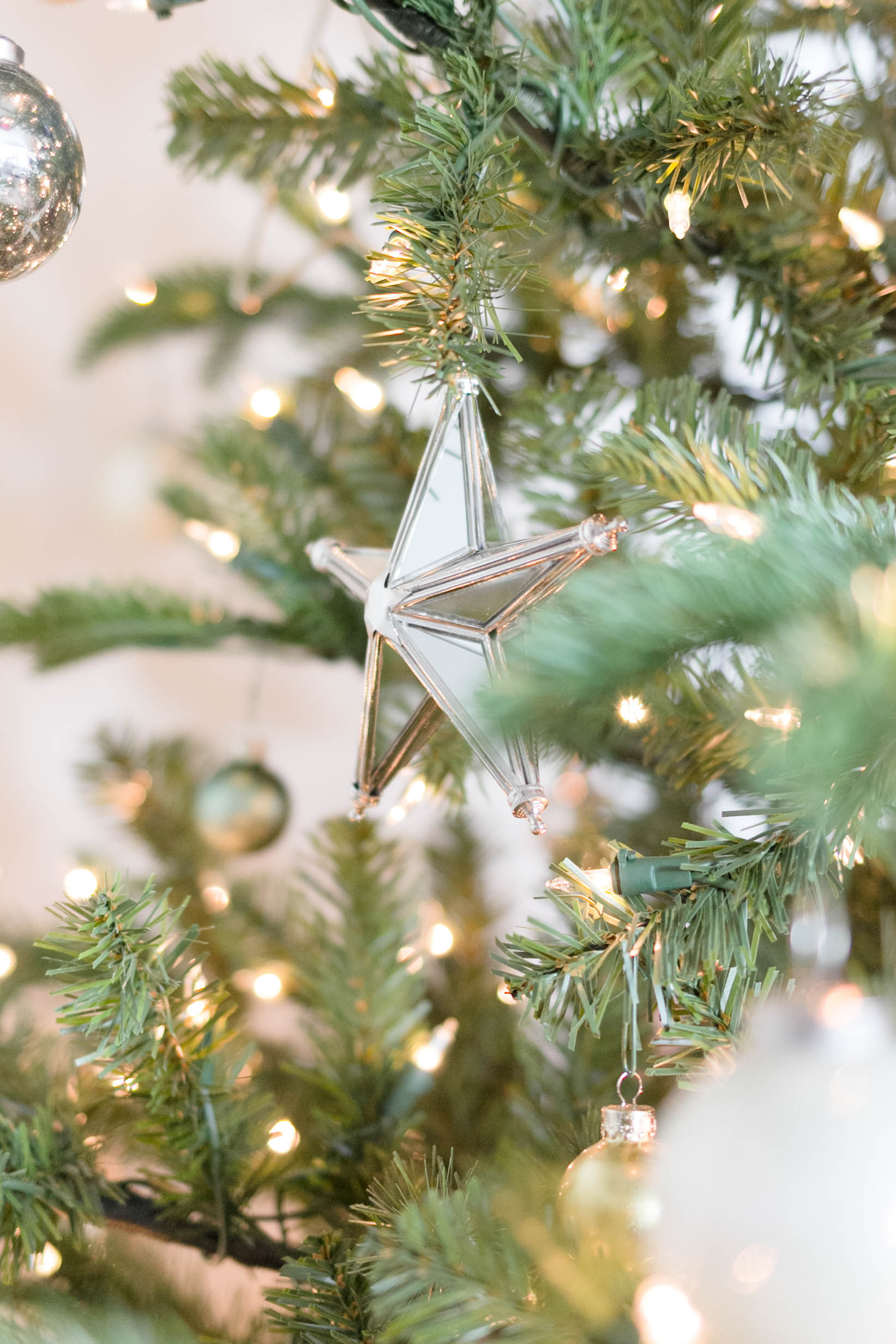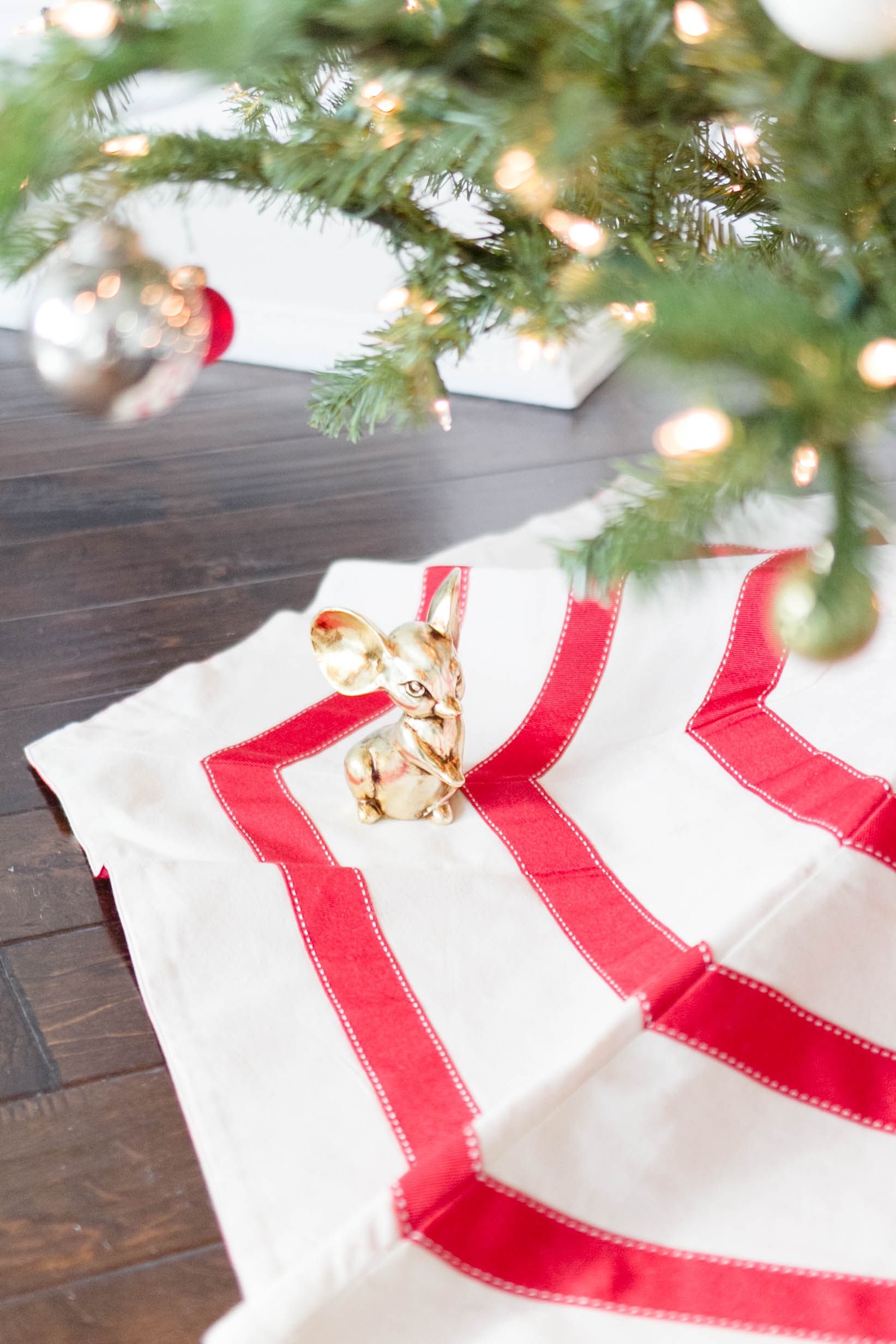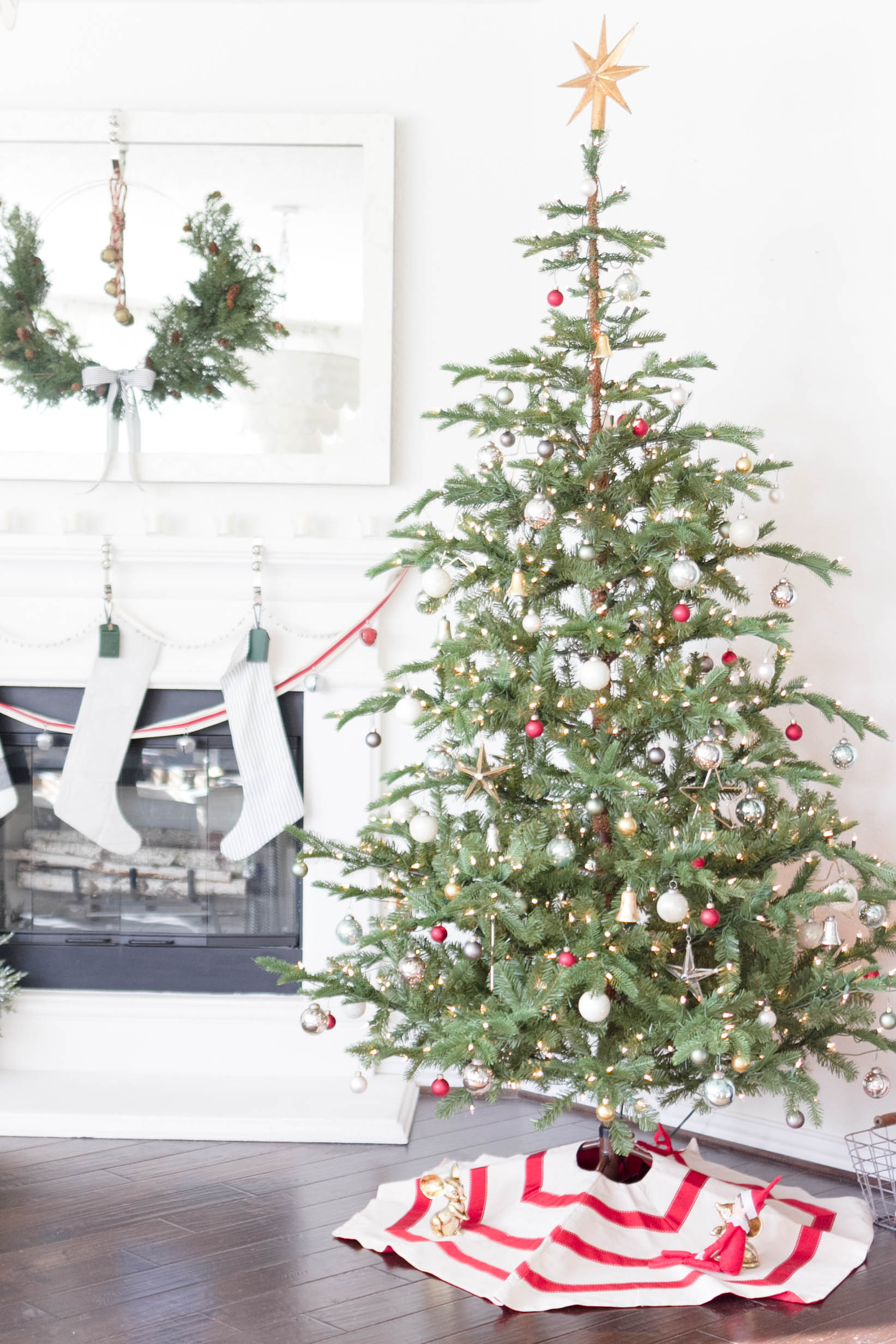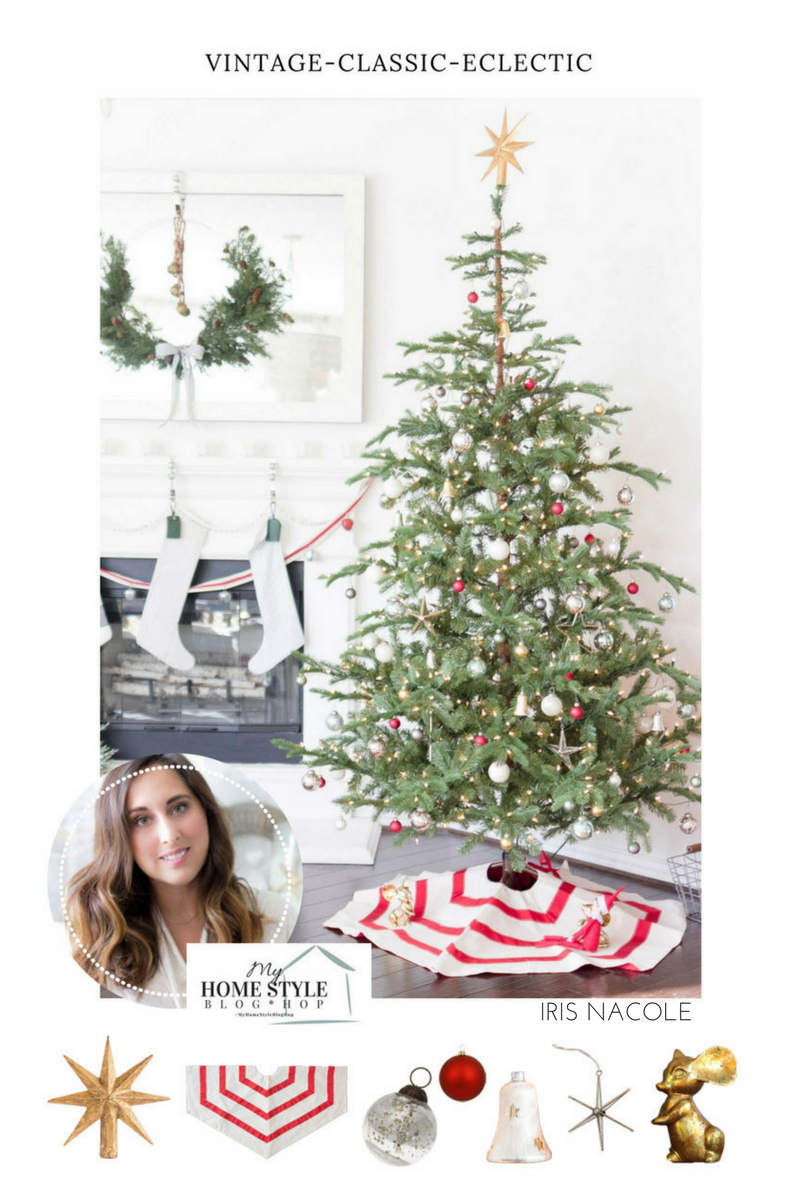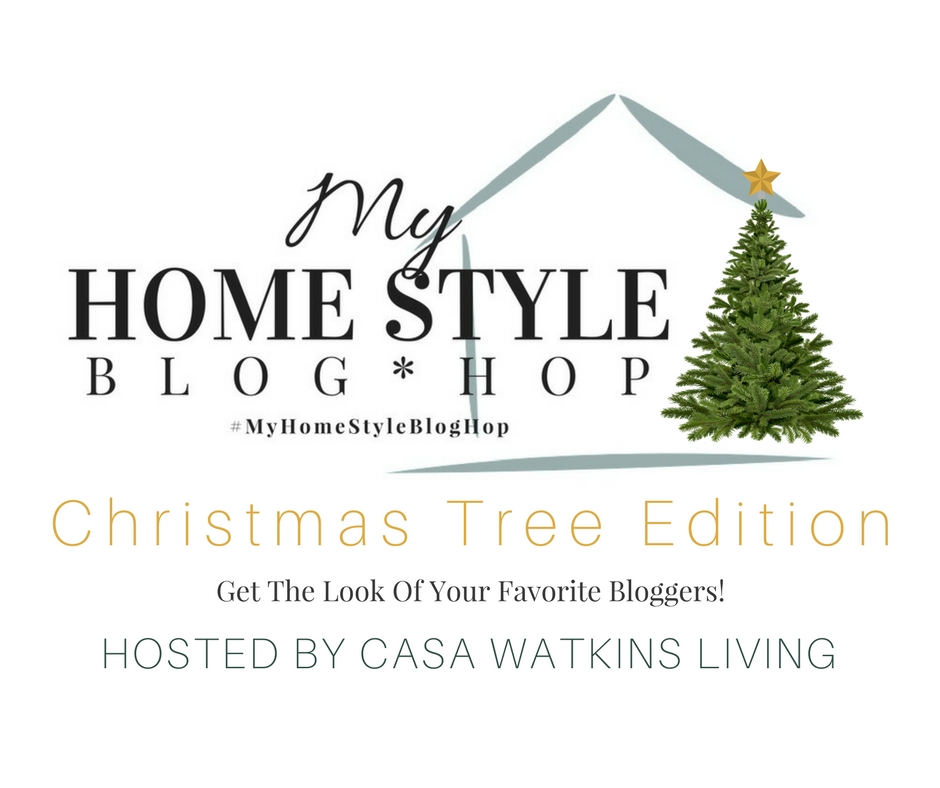 Monday
Tuesday
Wednesday
Thursday
Friday
-Iris