Hey guys!  Wow was this past week unexpected!  I had planned to get a lot of the space cleared out, and ready to paint over the weekend.  We ended up working on another project on Saturday, and low and behold Sunday comes and I fall down our stairs and bruise myself up so badly that I had no way of moving myself around, much less moving things in and out of a room.  Yikes!  Luckily I'm okay, just very bruised, ego and body, since I was just silly and not paying attention to how I was walking down the stairs.  I'm normally pretty good about being conscious of stuff like that, but I was really tired that morning, and I guess had no business walking around.
I did make some progress in other ways last week tough.  Cat of Pocketful of Posies and I headed to World Market to browse around and look for items that would be good in our space.  I found three baskets that I can't wait to pack full of craft supplies, some adorable pins, and a candle votive holder.  They will go well with the other items I purchased from World Market over the past month.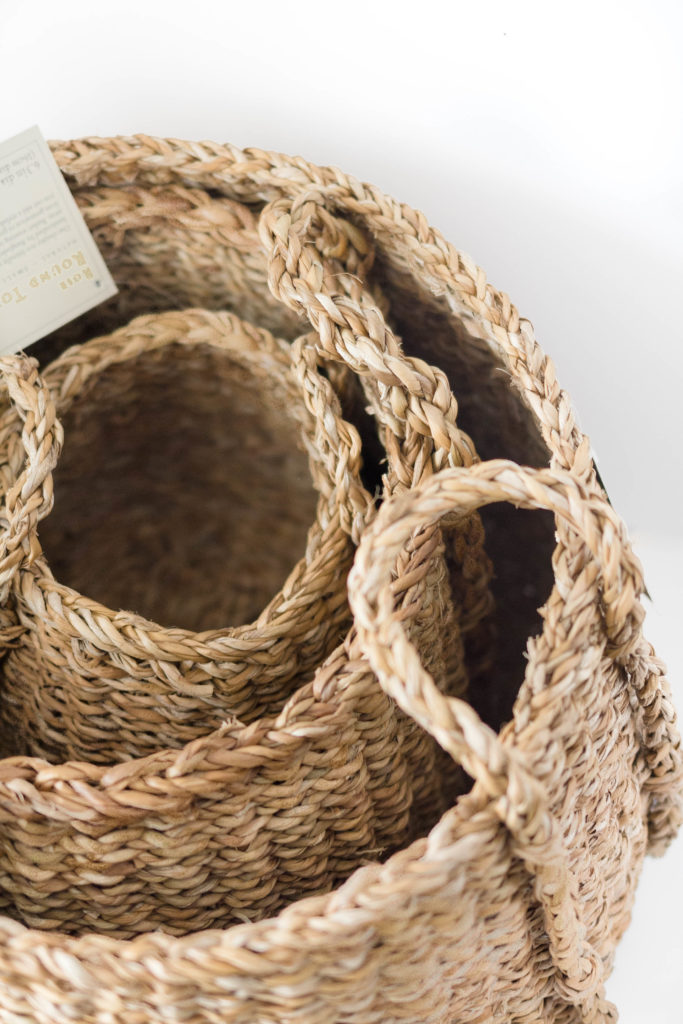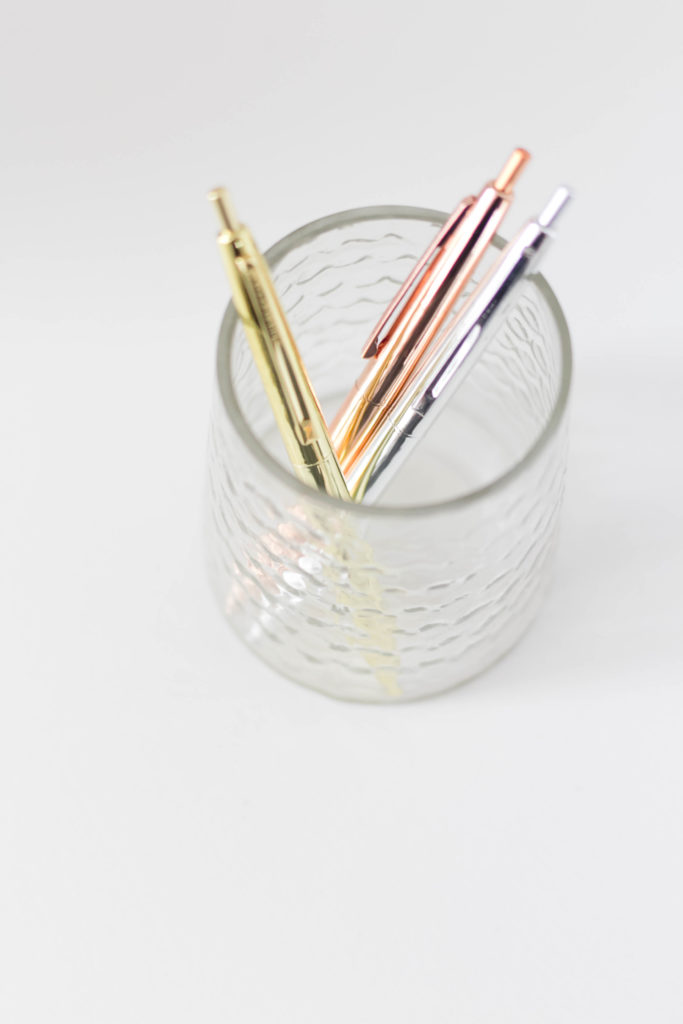 I also decided on which wallpaper I am going to use in the space.  The Retro Palm Removable Wallpaper from Walls Need Love (second design pictured below) is going to look great in here!  Wish me luck putting it up though, because I've never been all that wonderful at activities like that.  Maybe John will help me?  He's much taller than I am anyways, and would be able to reach the space easier than I would.  Yep, I have a plan now!  Haha!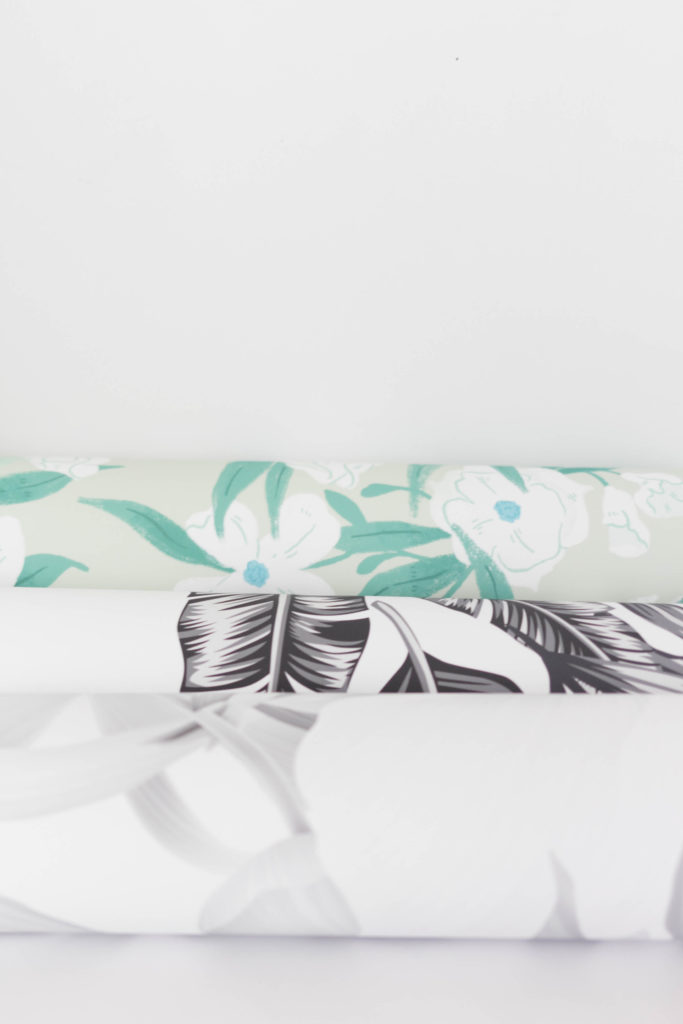 Okay, so the plan going forward is to avoid falling anymore, and to get this place cleaned out so I can paint.  Wish me luck!  Only a few more weeks left!  Eep!  Head over to see how much progress the other ladies have made in their spaces.  I'm going to guess a lot more than I have.  Haha!
Until next time, friends!
-Iris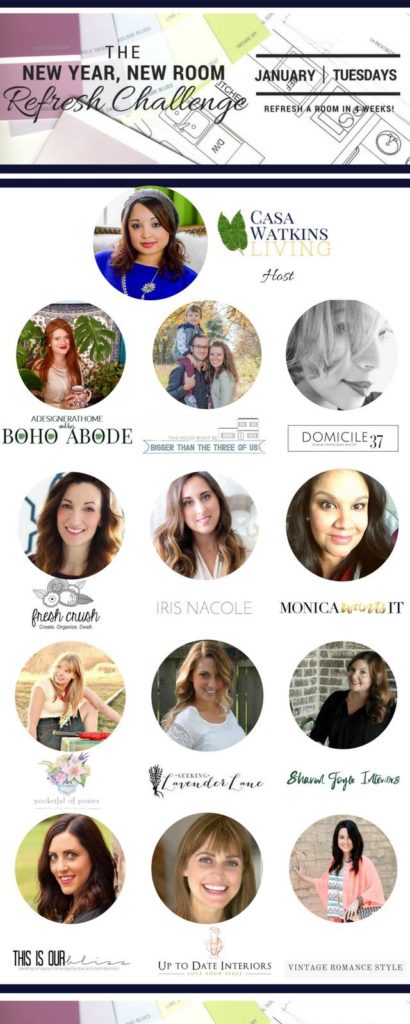 "
Casa Watkins Living // A Designer At Home // Bigger Than The Three Of Us // Domicile 37 // Fresh Crush // Iris Nacole // Monica Wants It // Pocketful of Posies // Seeking Lavender Lane // Sharon Joyce Interiors // This Is Our Bliss // Up To Date Interiors // Vintage Romance Style
"