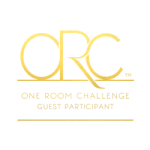 This week has been a life changing one, and I am not saying that satirically.  My Dad passed away on Friday morning.  He had been suffering from the effect of Diabetes for many years, and though he was the man with "nine lives" as I'd like to think, he didn't make it this time.  Growing up, I was not raised by my parents, and it was only in my adulthood that I was able to establish a relationship with him.  I'd like to think that it was all meant to be, and that the times we had and the love we shared was all part of God's plan.  It's much better than regretting time lost, but the idea of it still stings a bit.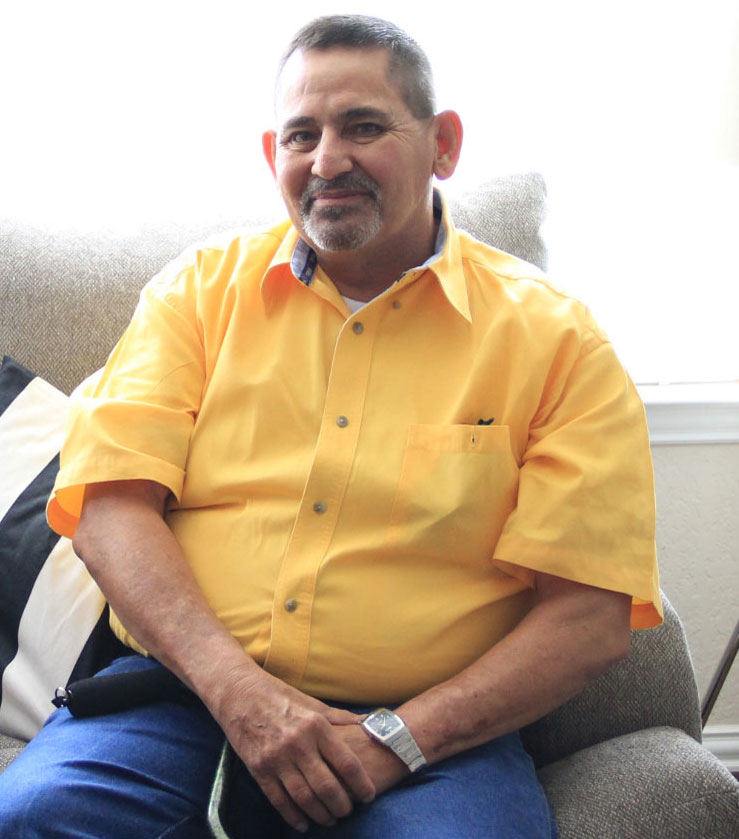 As you can imagine, it was a huge punch in the gut, and the fact that it occurred immediately following the hospitalization of my grandpa, who is doing well now, thank God, I have pretty much become emotionally and physically drained.  Always one to carry on though, something grandpa really instilled in me, we kept working on the room for the One Room Challenge.  I think it was a nice distraction to all the pain I was feeling too.
Over the weekend John and I decided to tackle the faux shiplap wall.  It's up, and well, it looks like we did it, and I'm not sure that's a good thing, haha!  The wood we used was pretty flimsy, since we wanted to use the thinnest wood we could find.  Running it through the table saw took both of us, because of its size, and we weren't all that great at keeping it straight.  The difference in width is small, but once you start applying to the wall it becomes pretty apparent.  Maybe it's always that way, or maybe I'm just really picky, but unless someone else is cutting the wood for us, I will not be doing this in any other part of my house.  We actually tried to get both of our big box stores to cut the wood down for us, but because it was the weekend, and it seems like both have adopted a no courtesy cut policy during it, we would have had to have placed an order and request to get it done.  With everything going on, I just didn't have the patience to wait, and so we did it ourselves.  Lesson learned!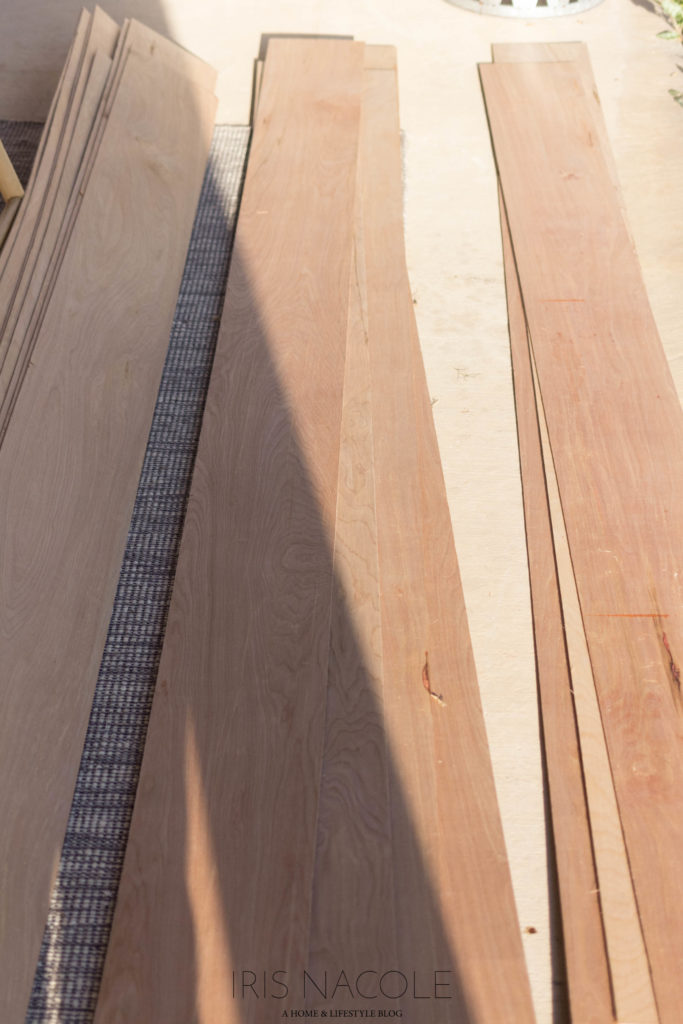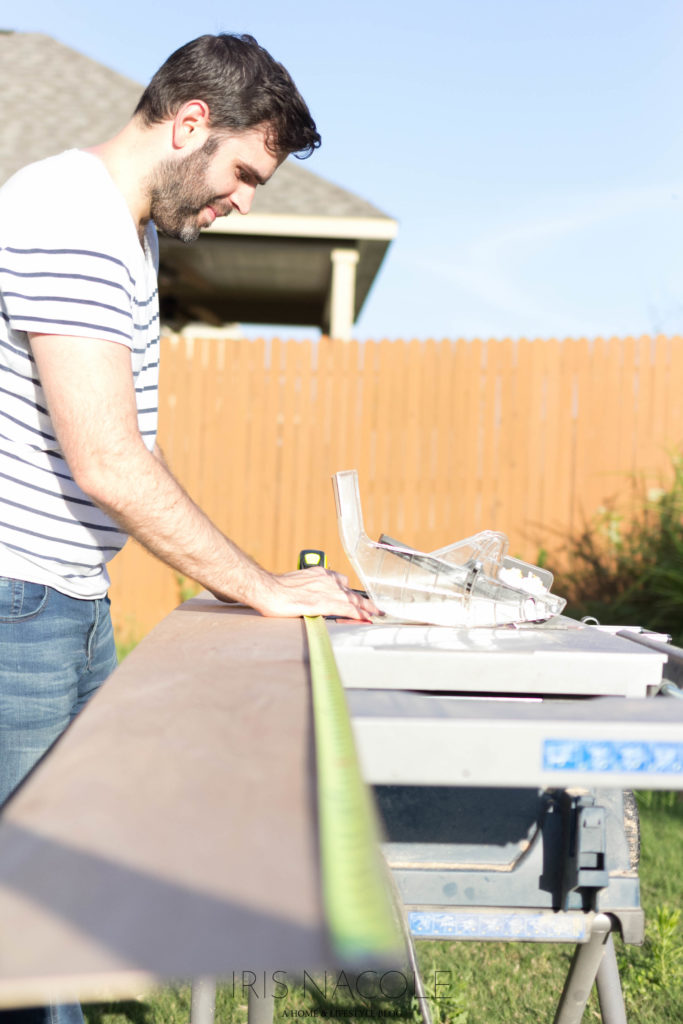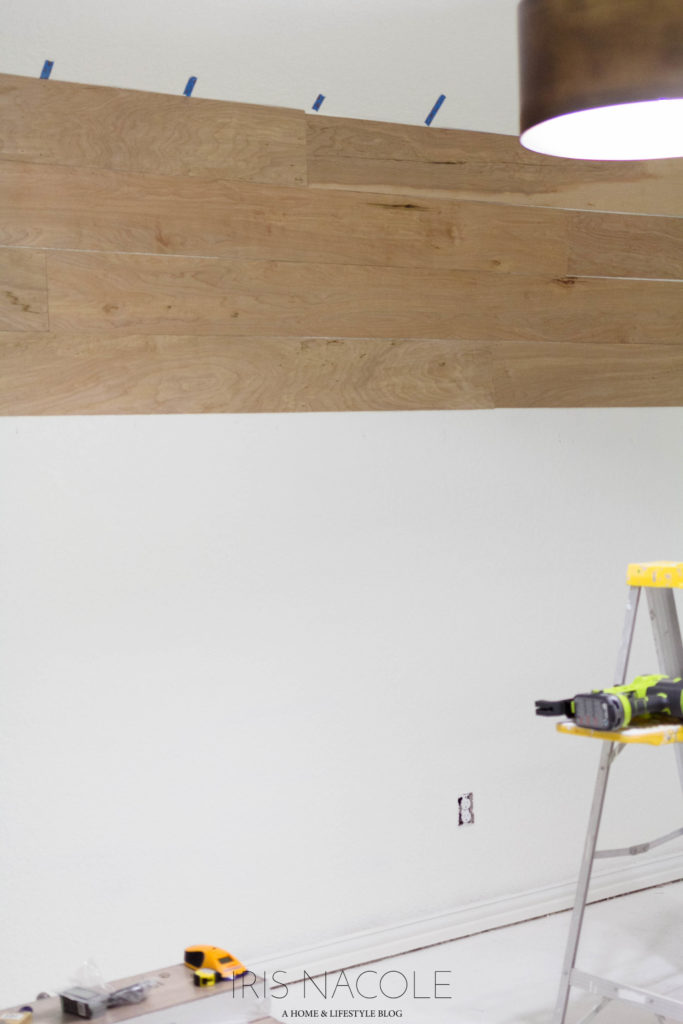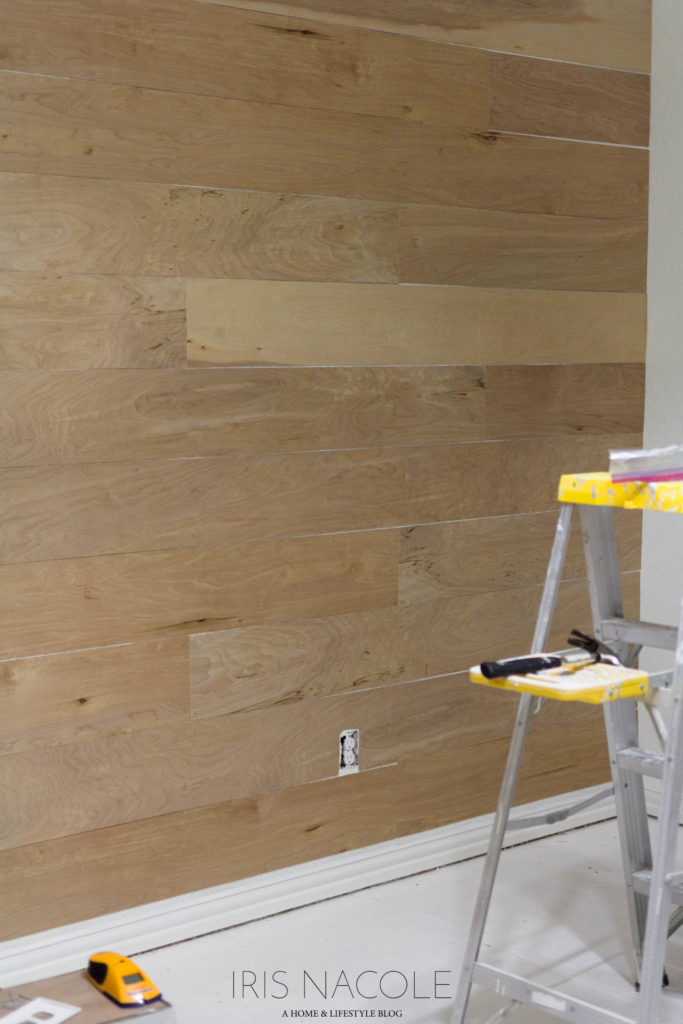 We still need to add trim, and to paint it to "finish" it, but I can't guarantee that one day I won't go in a rip it all off the wall and start over from scratch.  I'm honestly too drained to do it now, or I would have already done it.
Did you notice that I haven't said anything about our newly installed floors?  That's because they didn't get installed.  Call me cursed.  Maybe call it first world problems, because really I shouldn't complain about such luxuries.  The installers showed up on Monday and started to unpack the planks.  By the fourth box they knew they wouldn't be doing it that day.  The planks had bowed a bit, I guess because John and I were distracted and left the stupid window open during bad weather.  Yeah, go us, haha!  The guys thought leaving them opened in the room for a few more days, would do the trick.  They had run across a similar situation a few weeks ago with the same planks in another house, and did this, and were able to install without issue.  I'm praying for that to be the outcome for us too, but if not have no fear about the reveal.  You will be seeing at the very least, and "almost" completed room.  The painted subfloor will only add a bit of grit to the space, so it'll be okay.  Haha!
In other news, I was able to find art that I really am excited to use in this room.  I told you I'd be adding as many longhorns to the space as possible and I wasn't kidding.  Here's just one of the pictures I am planning on using.
I'm debating on making them black and white, so we will see next week what I ended up deciding.
Until then!
-Iris
One more thing…Thank you so much, to those of you that were aware of what went on this past week.  The prayers really lifted me up, and I am so thankful to have y'all in my life, even if only virtually.
Follow along with the featured participants here!