Welcome back, friends!  It's week three of the One Room Challenge!  If you are just joining us from Calling it Home, welcome!  Catch up with our progress here!  Welcome back to those of you returning, as well!  I have a fun update below, with a discount that you'll want to take advantage of!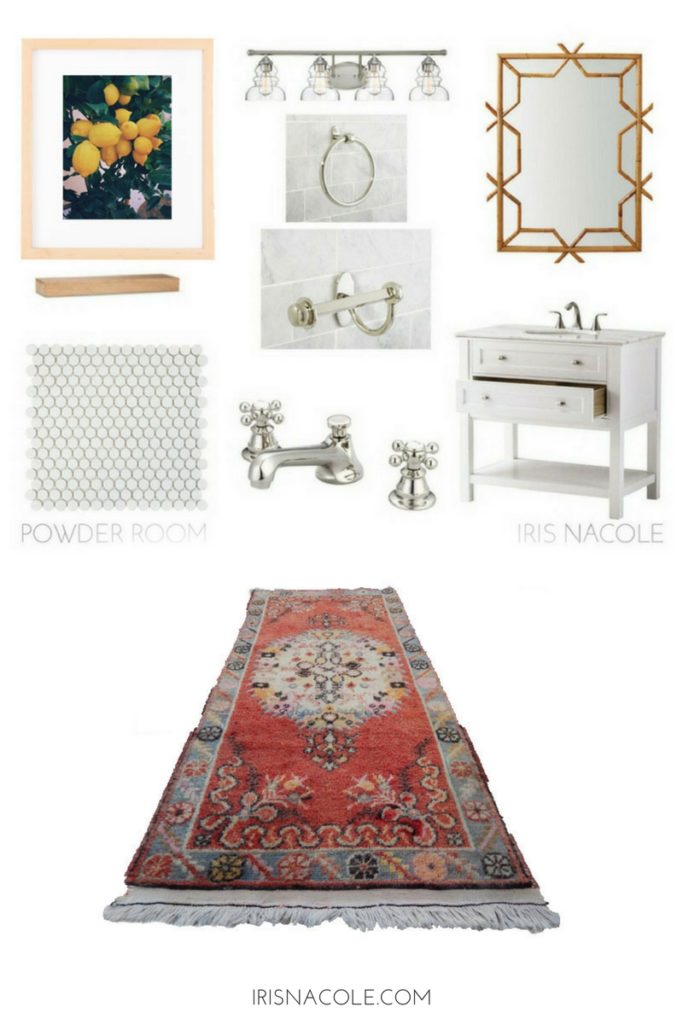 I did it!  After a couple of weeks of searching, I found a rug for the powder room! Thank goodness, because I was about to call it quits.  Haha!  Isn't she a beauty?  I hope it looks as good in person as it does online.  It should be the perfect size for the space, so as long as that wasn't incorrect in the description we are golden!  Crossing my fingers!  I also ordered and received my art print from Unsplash.com, that I had framed by Framebridge!
Click here to get $10 off your first Framebridge order!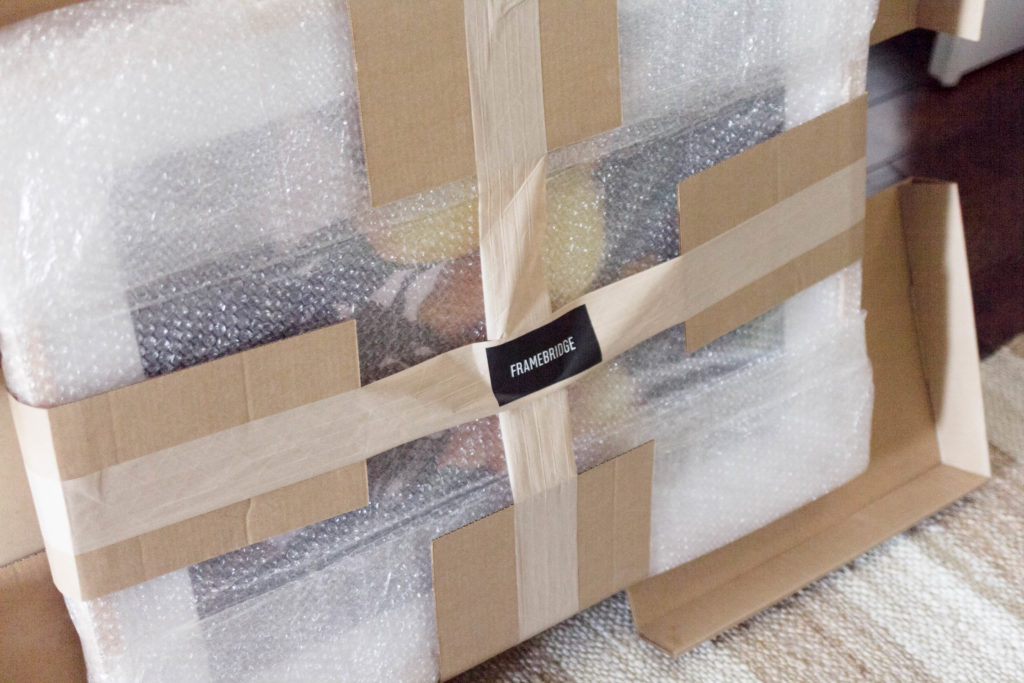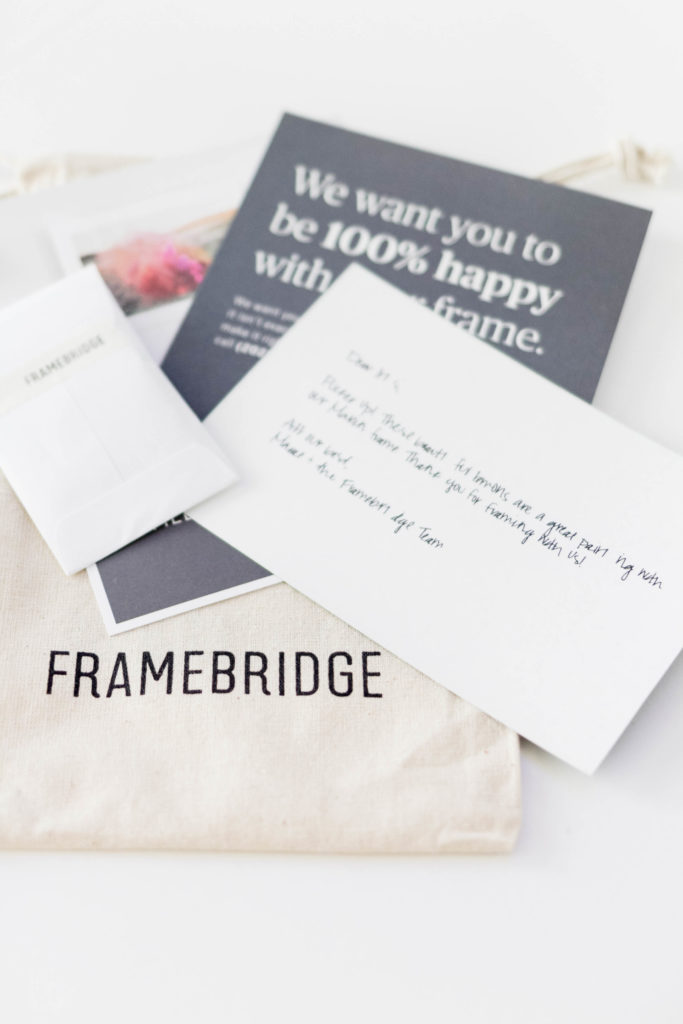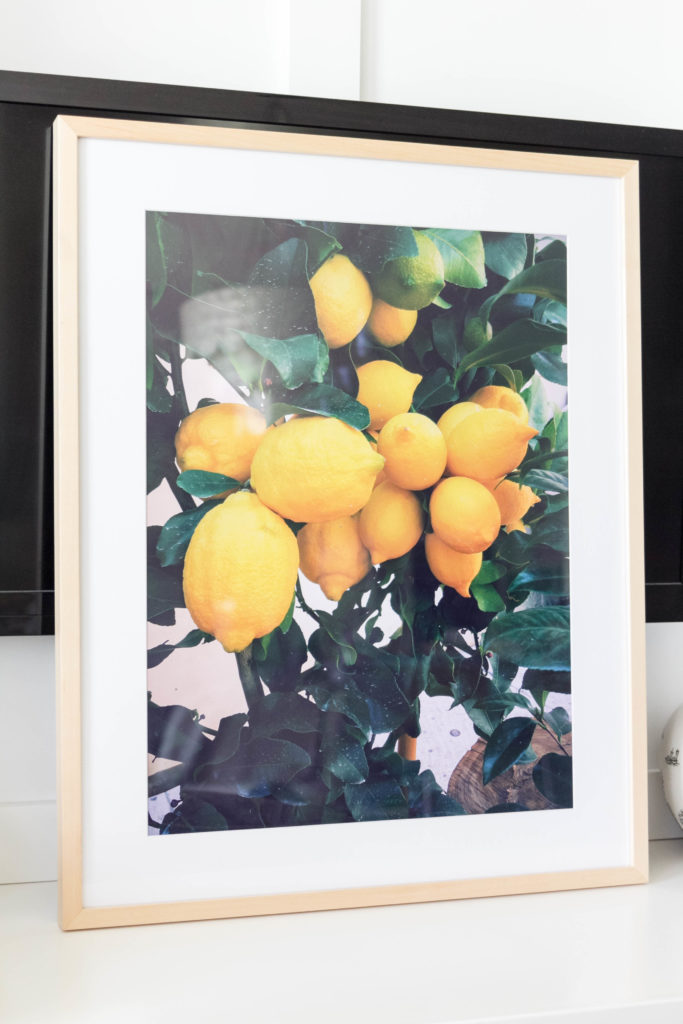 I picked the Marin frame, because I love the look of natural wood, and I'll be honest, I didn't expect to love it as much as I do, but now I want a million prints framed by Framebridge in my home.  I'll get to work on that ASAP!
I wish I had more to report, but work on the actual space doesn't start until tomorrow.  I've decided to go with white walls (White Dove), and to skip the shiplap detailing, only because I think we will end up getting into a lot of trouble when installing the toilet after that detail is added. It's so close to the wall, that any space taken up by the boards will cause it to be out of alignment.  That's okay though, because the back of the mudroom built-in is going to have shiplap, so I'll still have that detail in the design.
Wish us luck that all goes well, please!  Next week I should have some pretty pictures to share with y'all!  Oh, and if you like following along with projects, be sure to follow me on Instagram, because I share some behind the scenes looks on my InstaStories.  I've been a painting fool, trying to get my upstairs painted white.  Also in the color White Dove by Benjamin Moore.  It's going well.  I only have half a hallway to finish, and then I'll move on to the stairway. Yippee!
Until next time!
-Iris
Don't forget to follow along with the rest of the participants here!  

Pin me!