Hey friends!  It has been a while since I have shared a craft with y'all, which is why I had to hop on again today to share this beautiful spring floral arrangement that I put together for our Easter tablescape.  Since I was out shopping I decided it was time to make a decision on whether or not I wanted to make our arrangement with real or faux florals.  Since Hobby Lobby was right around the corner from where we were eating lunch, I figured popping in and seeing what they had to offer was a good idea.  I'm so glad I did!  Today they had most, if not all of their floral stem selection on sale for 50% off!  That sealed the deal!  I walked around and put together a pretty bouquet of flowers to work with.  I also found a really pretty white pot to arrange them in.  It was on sale too!
Around spring time I always love to see bright greens, purples and yellows.  Okay, I like all of the pretty colors, but today these were really speaking to me.  Haha!  I like to mix flowers of all shapes and sizes.  The larger flowers are my stars, but they wouldn't shine without the supporting characters, such as the smaller flowers you see here.  If you find your shining star flower, use it as a guide for the rest of your arrangement.  In this case the poppy flowers were what I worked off of.  The fact that it has purple and yellow elements didn't hurt in leading me to work with that color scheme.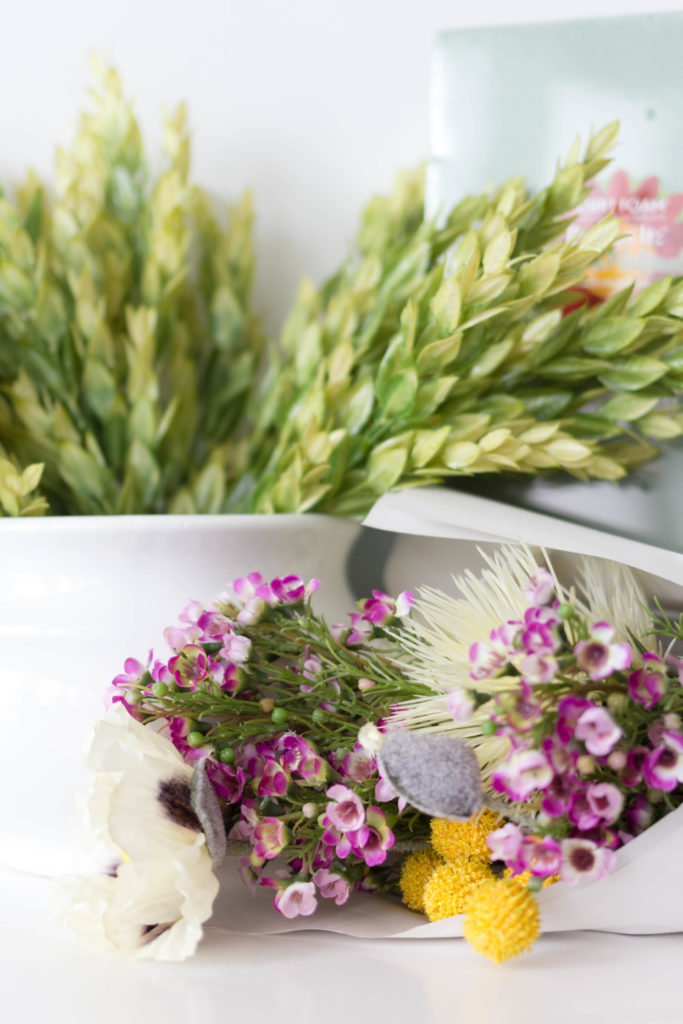 If you're working last-minute like me, be sure to stop in to Hobby Lobby to take advantage of this great deal!  Even if you aren't, stocking up on pretty faux floral flowers that are on sale is always worth it. (BTW..I'm not being paid to promote Hobby Lobby.  I just adore their sales and floral selection.)
Here's how I usually put together my arrangements.  I hope it helps you out!
Step 1:  Measure your foam block and cut it down to size.  In this case, cutting it in half worked out perfectly with the depth of my pot.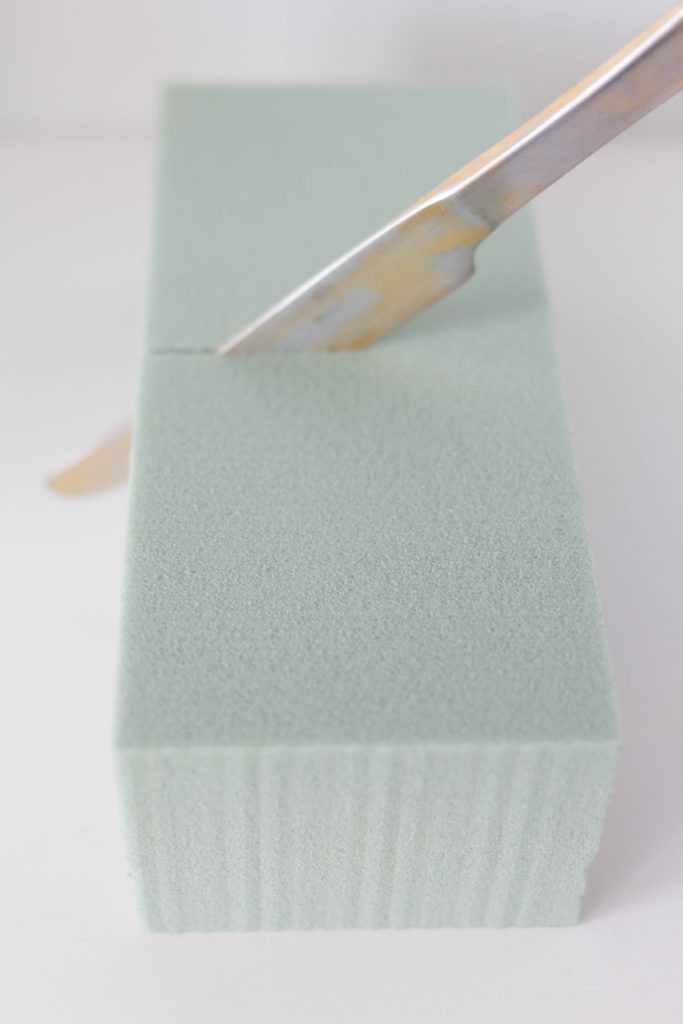 Step 2: Place your foam block into the pot you're working with.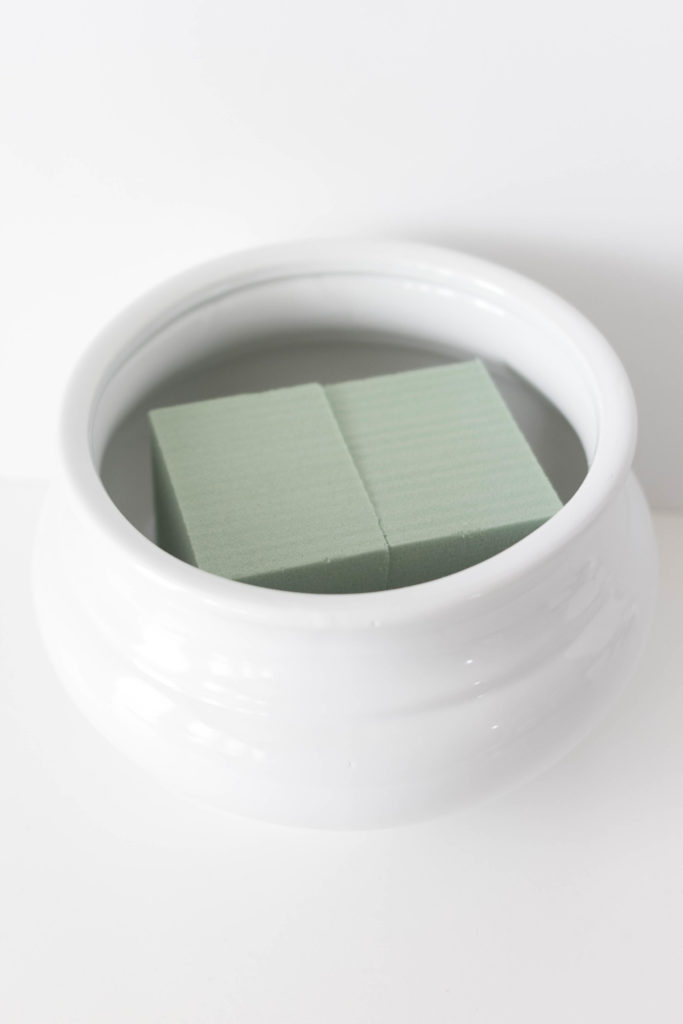 Step 3: Cut down the floral sprays to length.  I like to do this all at one time, because it makes the process of arranging much easier.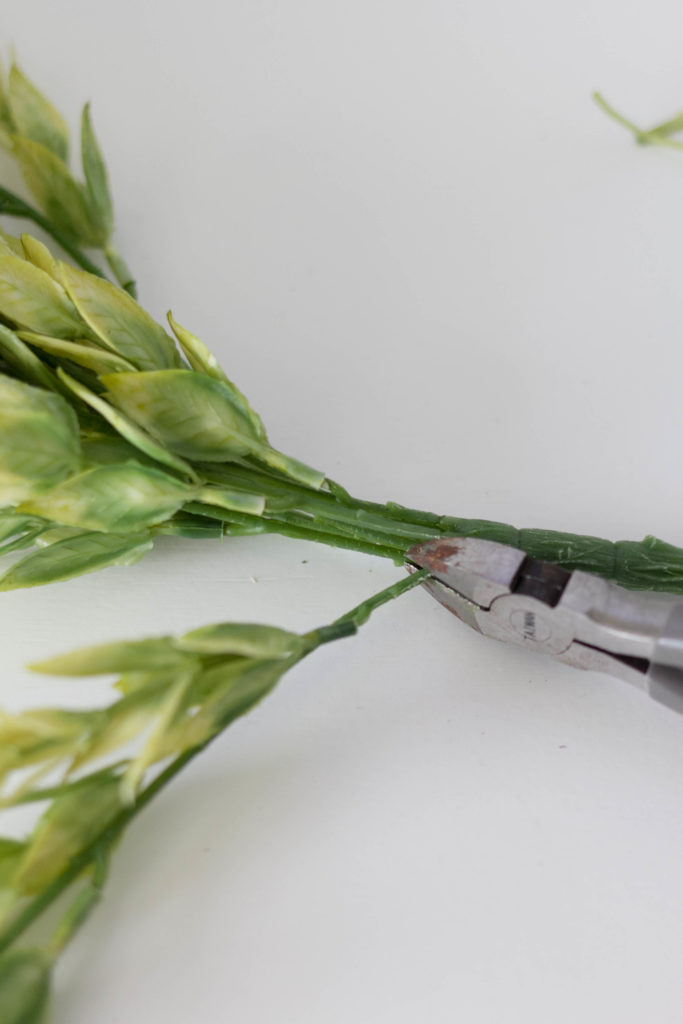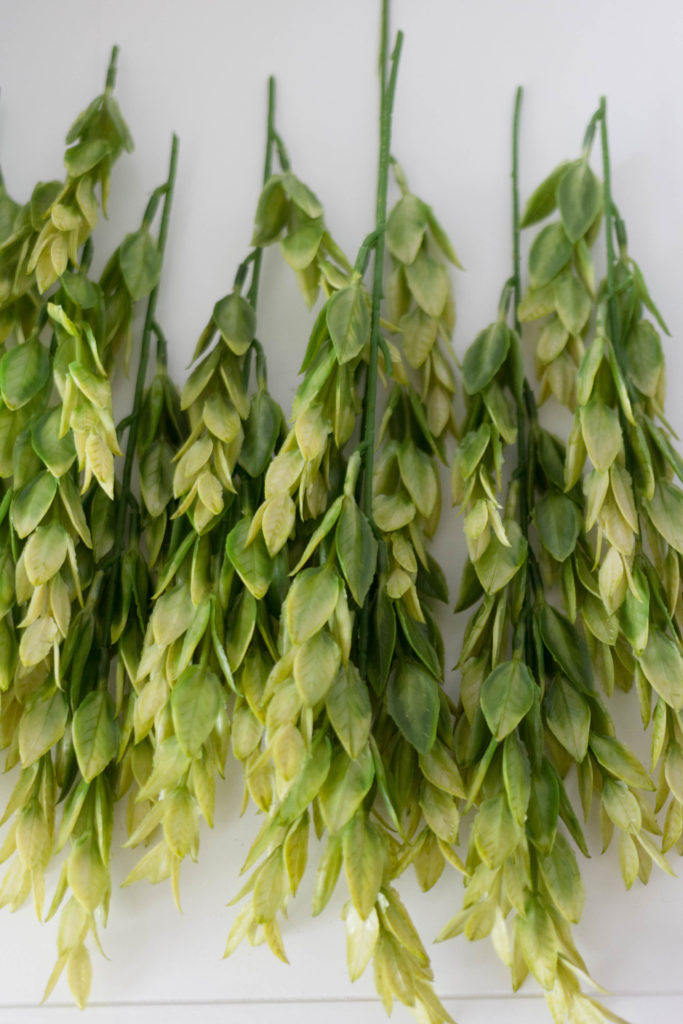 Step 4: Place greenery and floral stems into the foam blocks.  I like to start with my greenery, and fill it in with flowers.  Continue this process until you have arranged your flowers the way you prefer.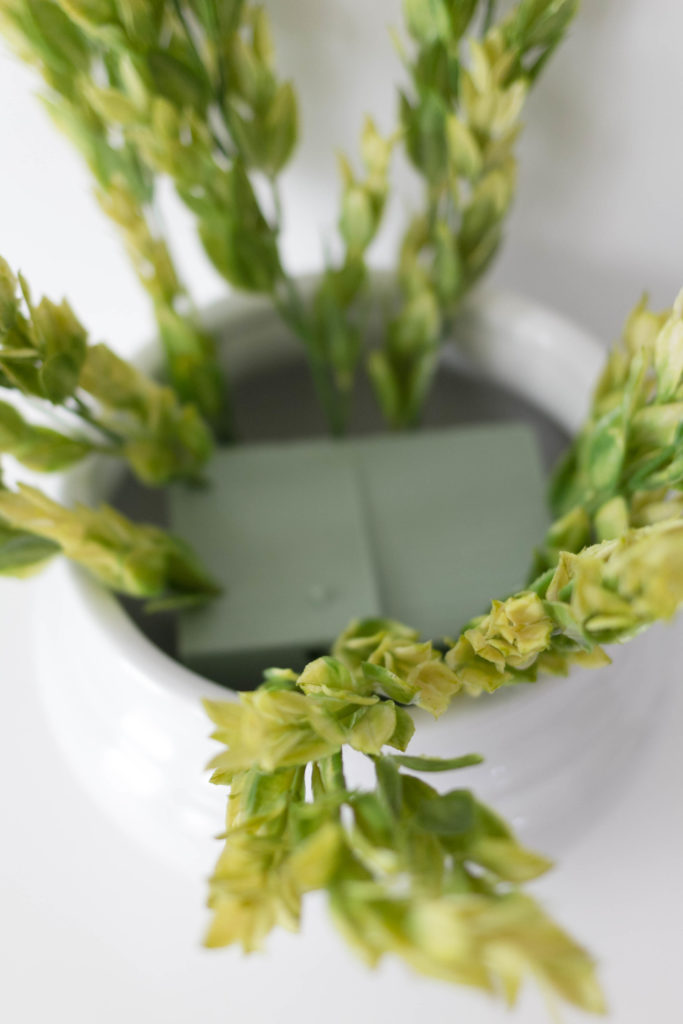 Mid arrangement, stop and take a photo of your pretty work, and admire it.  Haha!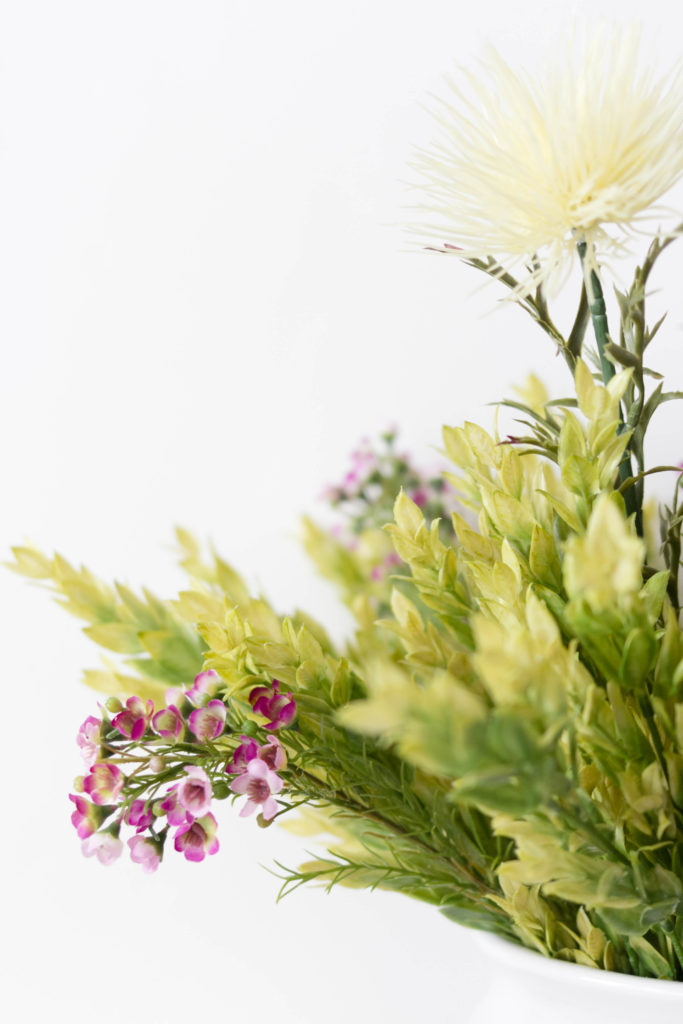 Here is the final result of my arrangement!  I think it's going to be so beautiful atop my round dining table.  Now I had better get back to work, cleaning up the house to prep for company!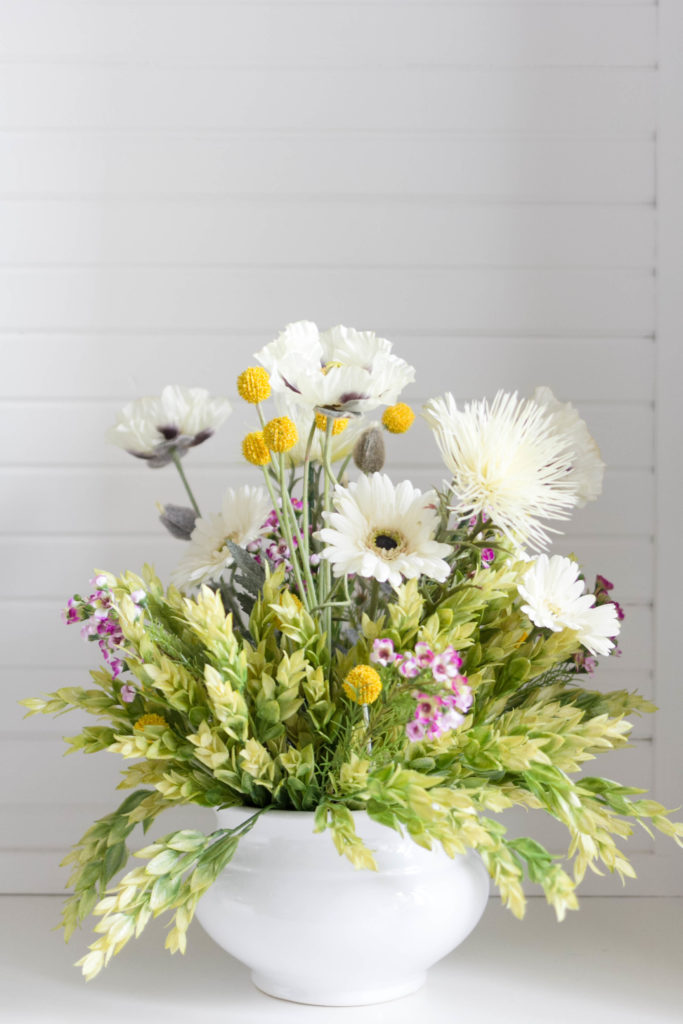 I hope you enjoyed this quick tutorial!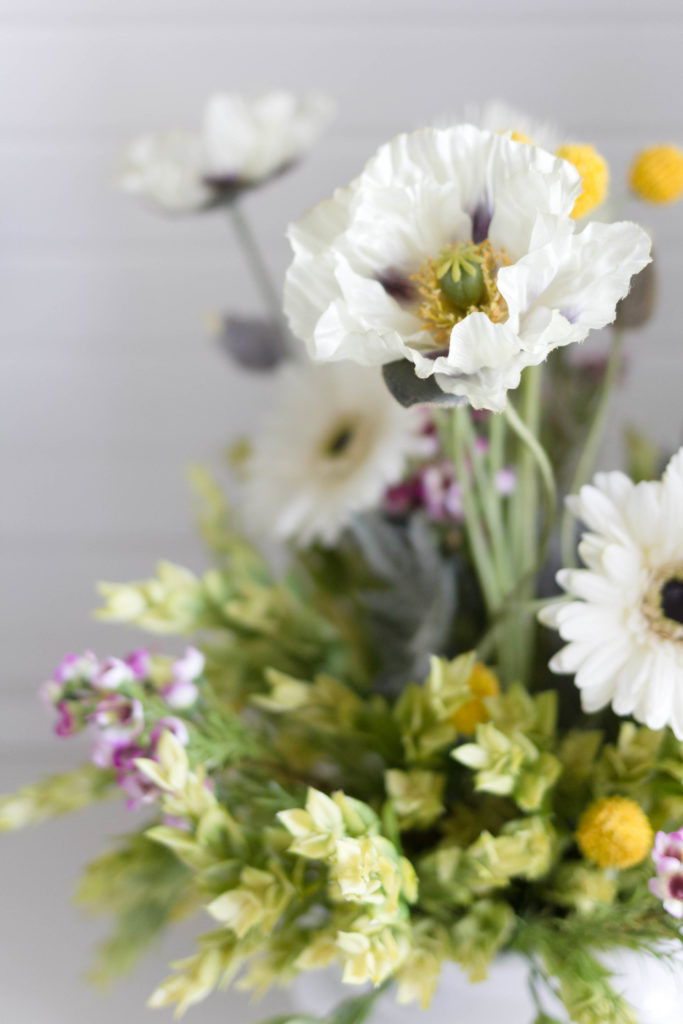 Have a wonderful day!
-Iris
Pin this!