You guys, you have no idea just how wonderful it feels to type "The Reveal" into the title of this post!  Okay, actually for those of you that have been following along with our One Room Challenge makeover, I bet you do.  For those of you just joining us, you can catch up with all the dramatics here.  However you've found us on this day, I'd like to welcome you to the reveal of our powder room and newly built mudroom space!  What started as a passing idea, slowly took form into one of the prettiest and most functional spaces in our home, today!

Do y'all remember what this space looked like before?  Not very functional, and honestly, not my style anymore.  This new design fits with how the house renovations are shaping up, and I honestly can't wait to share them all with you in the coming months!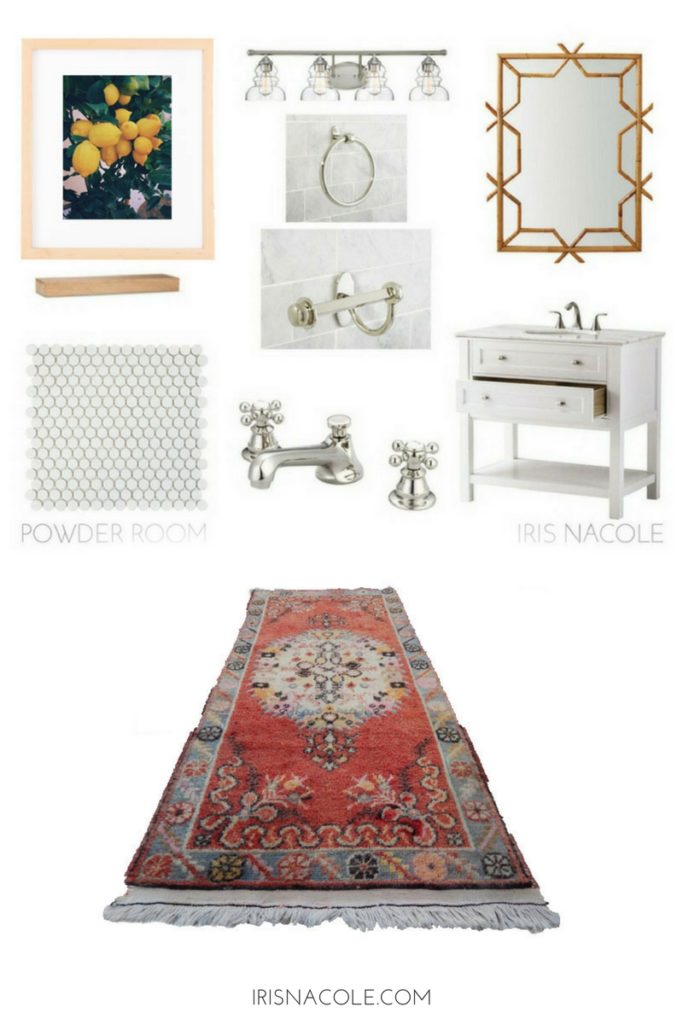 Our biggest goal with these two spaces, was to make them functional, pretty, and welcoming since they are located in the entryway of our home, and will be seen/used by our guests.  The storage from the mudroom built-in is much-needed, and we may finally have our shoes, coats, and bags in one spot!  The bathroom is clean and classic, with a modern beach twist.  I love the pops of yellow, and with the blank slate created with the white walls I can easily switch it up over the years.
So even though it was quite the mental and physical challenge to get this space to come together in time, we made it, and we are ready to share it with you all!  I hope you enjoy what you see, and are inspired by it as well.  Please feel free to ask questions in the comments below, or just let me know what you think!  I always love to hear it!  Also, I'll be linking up products used in the makeover for your convenience.  Be sure to visit the bottom of the page for the "Get the Look" lookbook.  Simply click through to see all items linked.
Enjoy!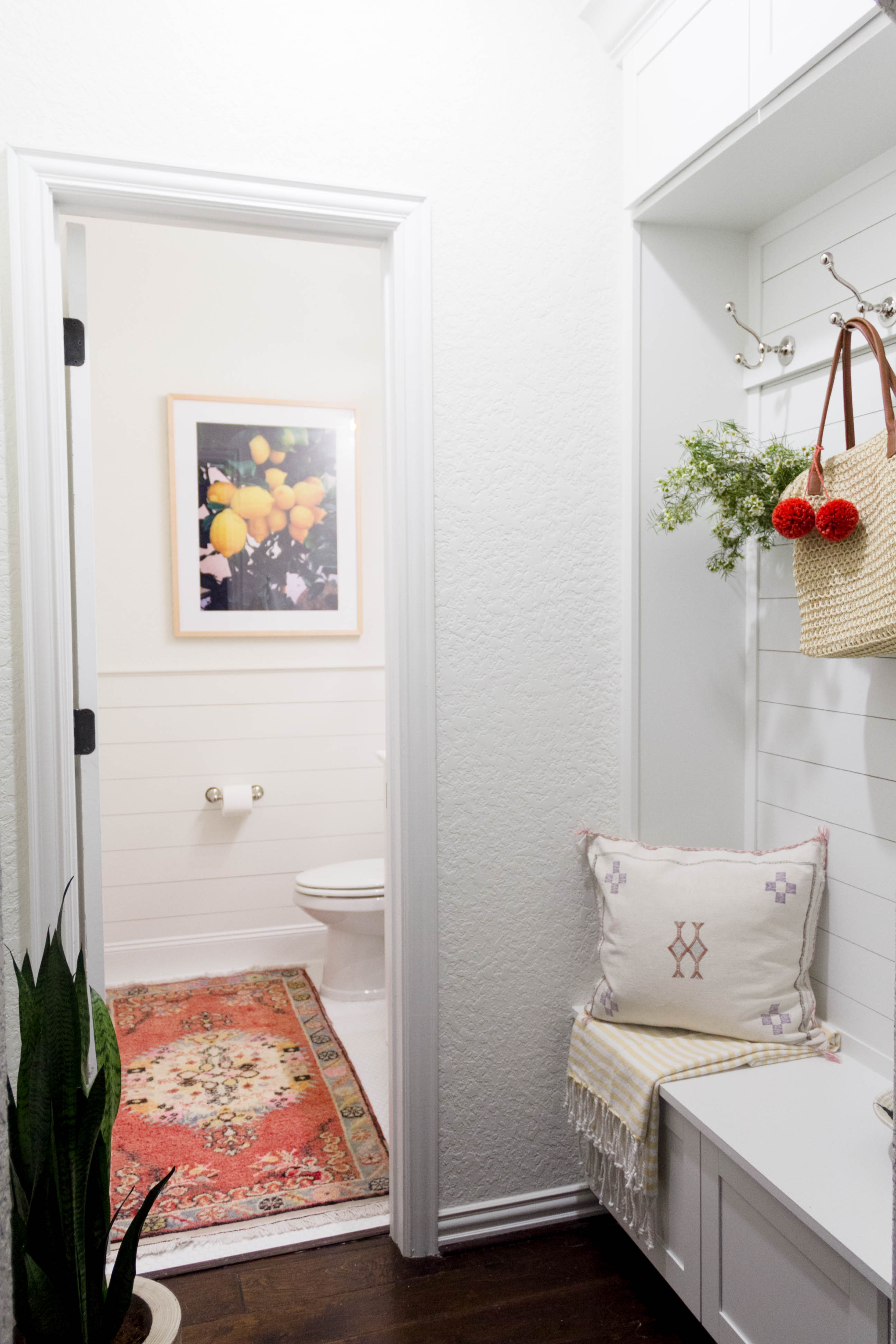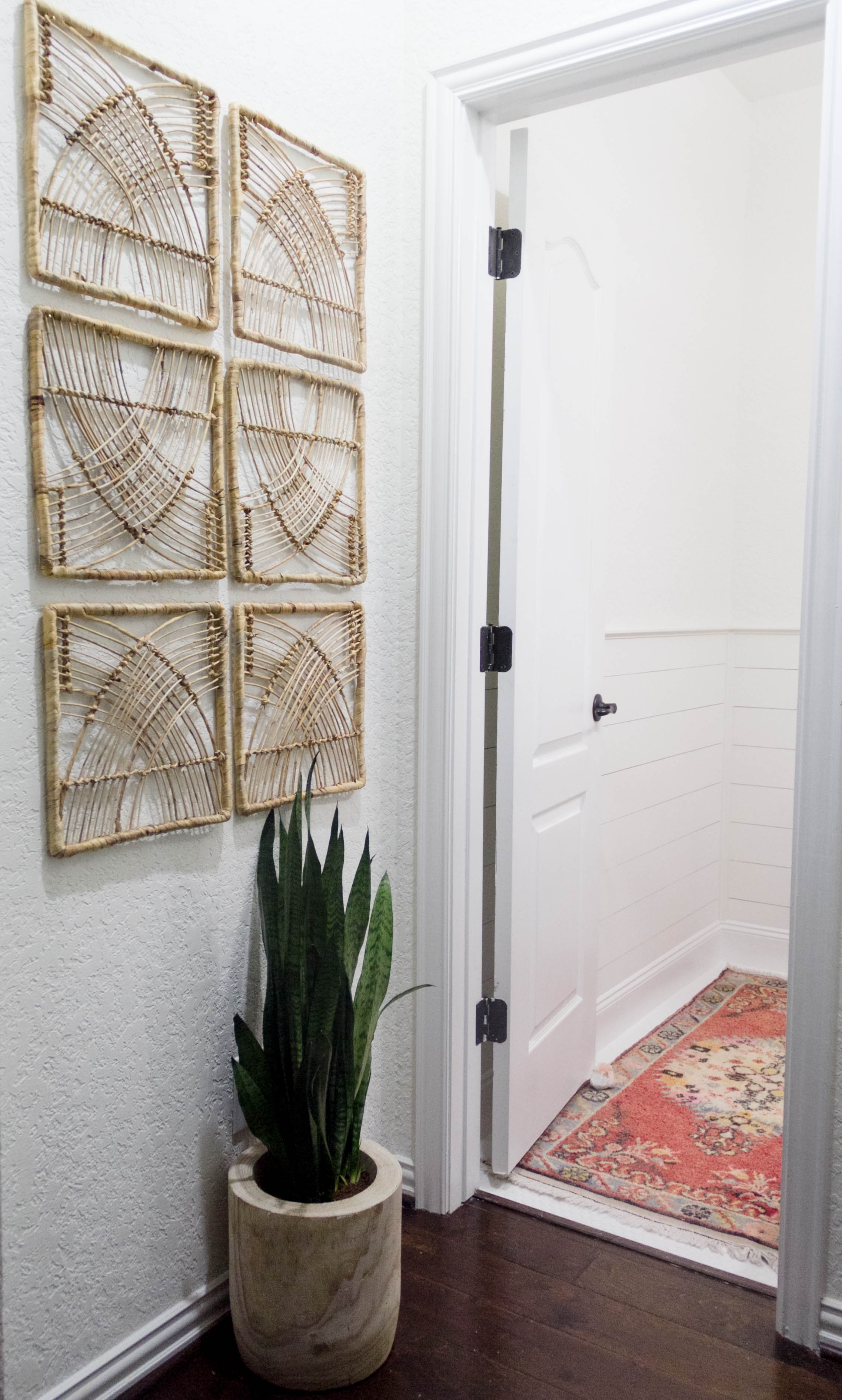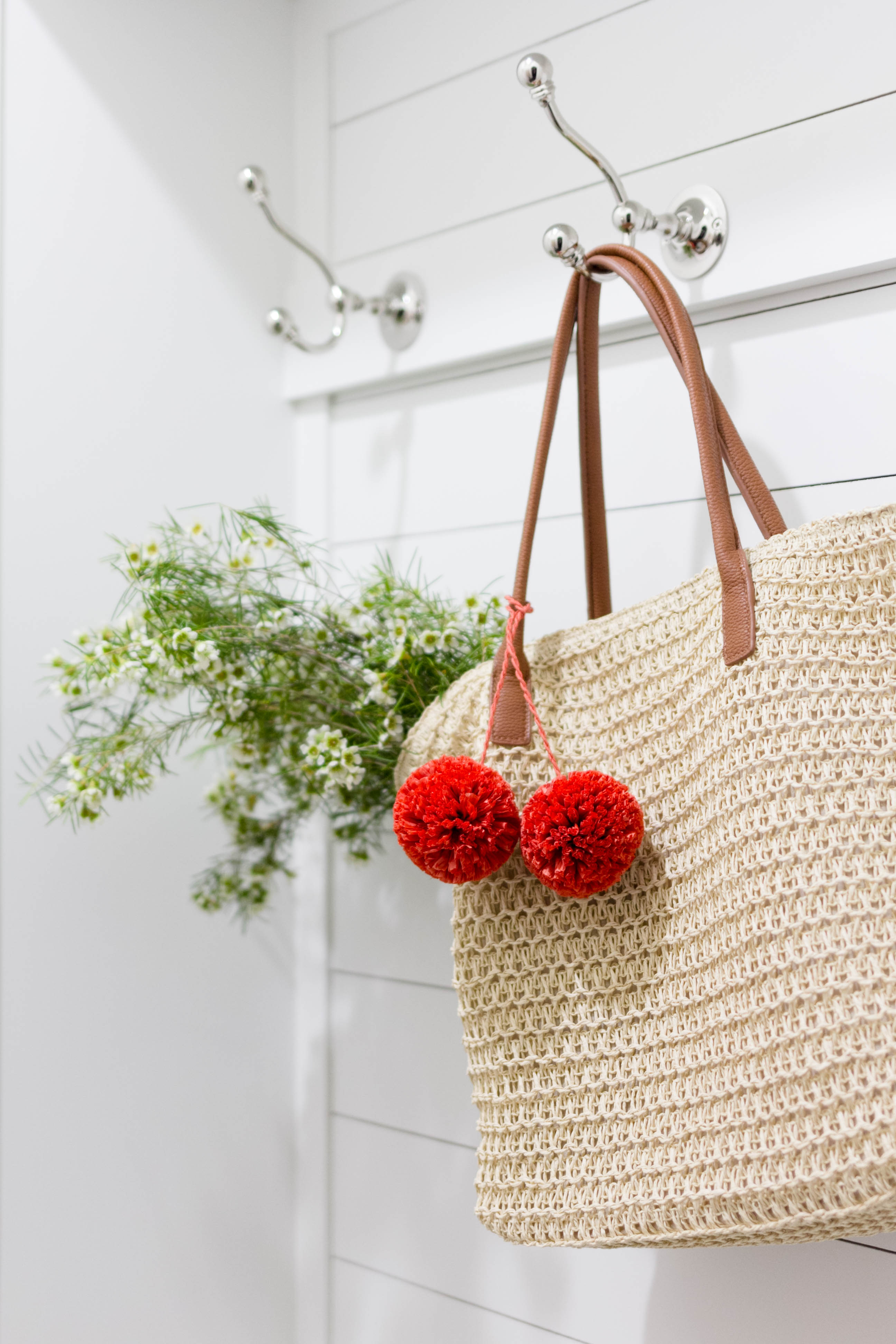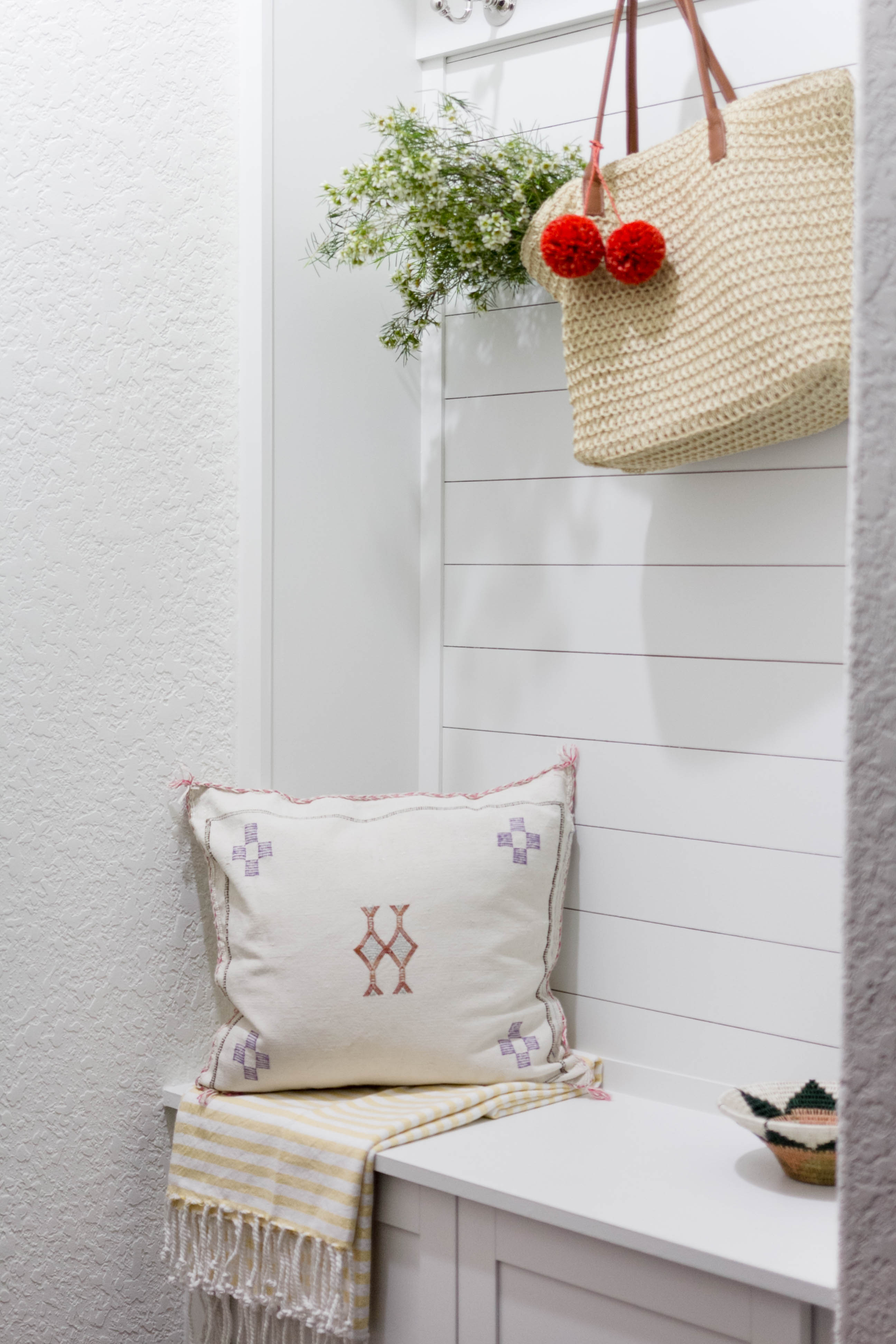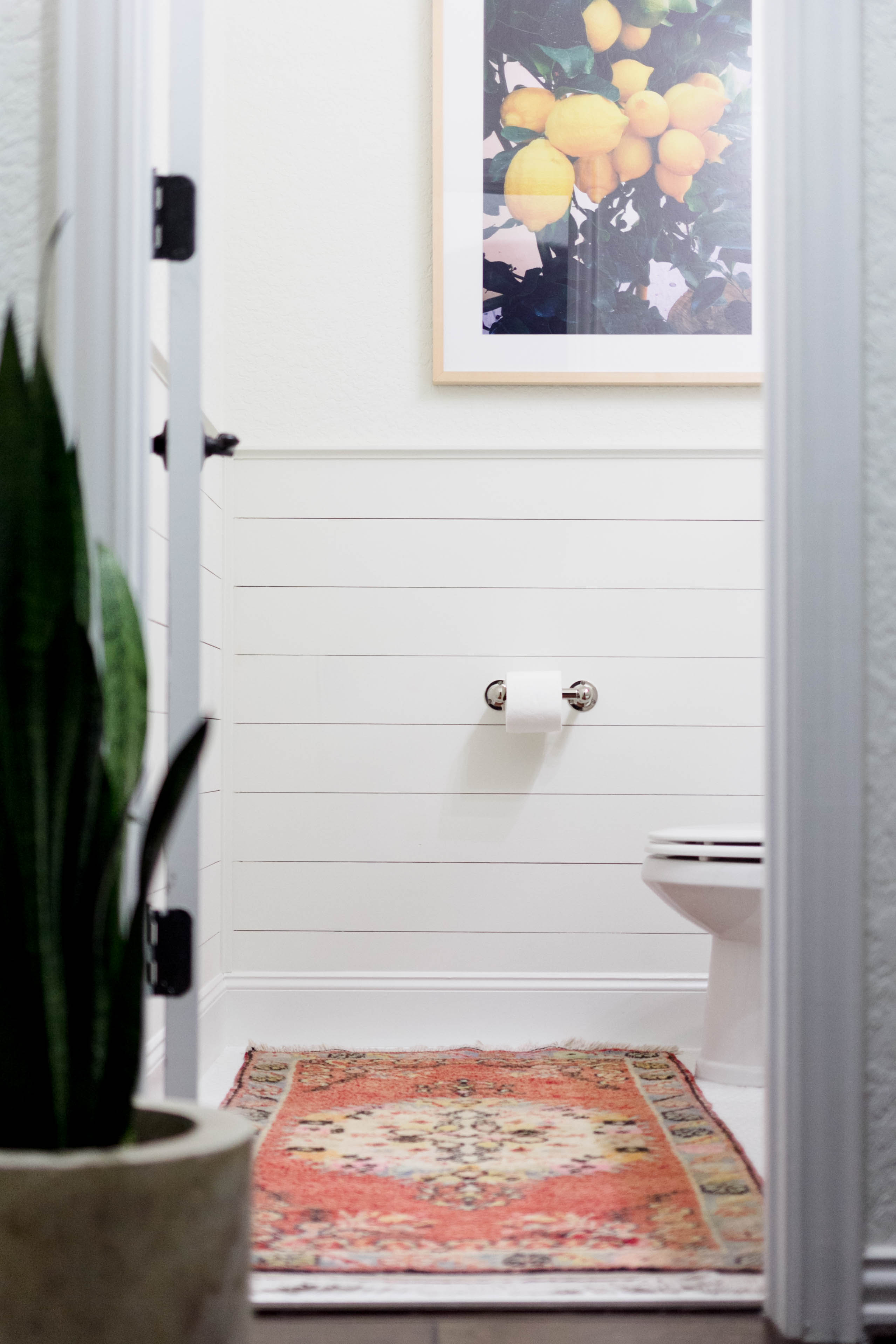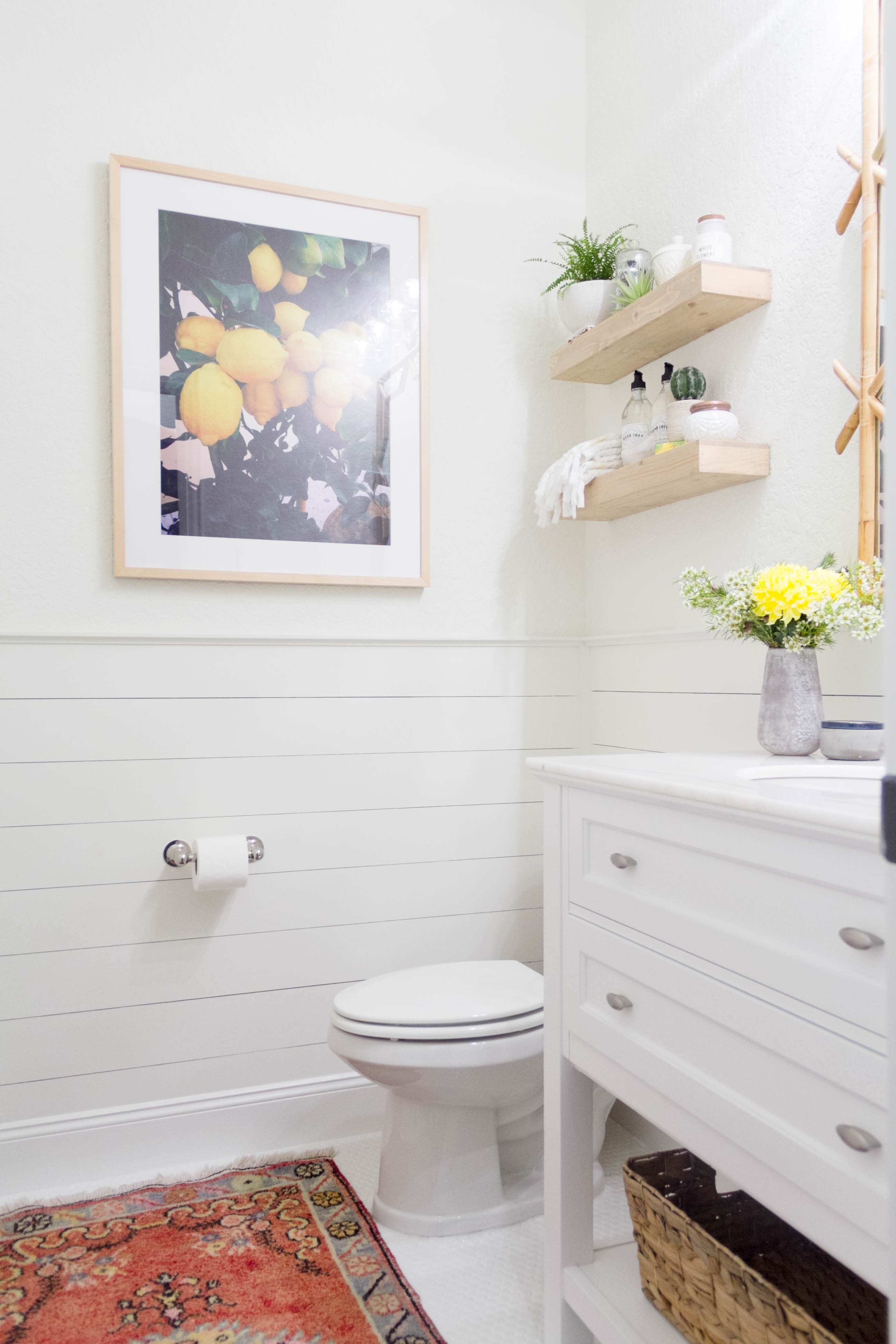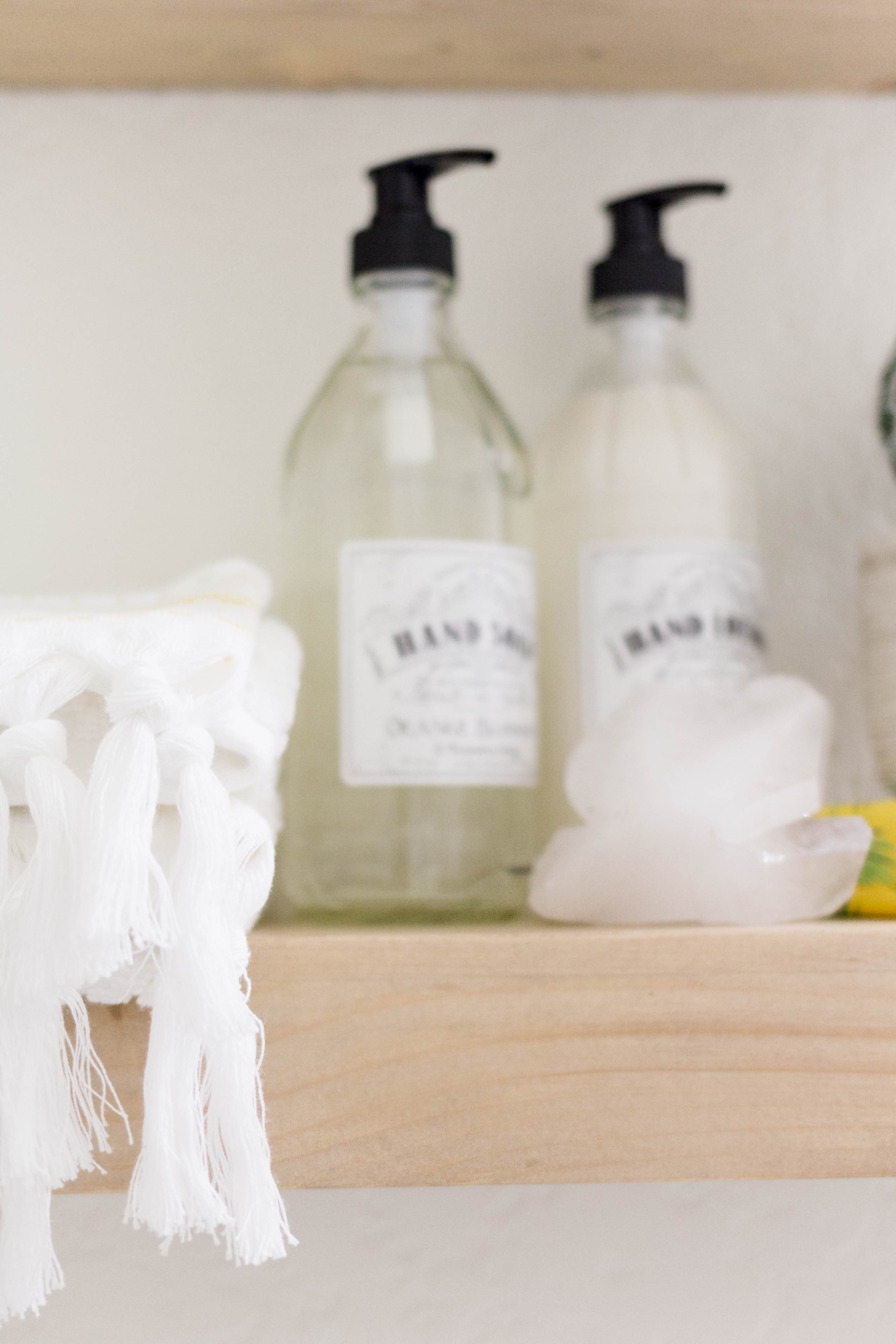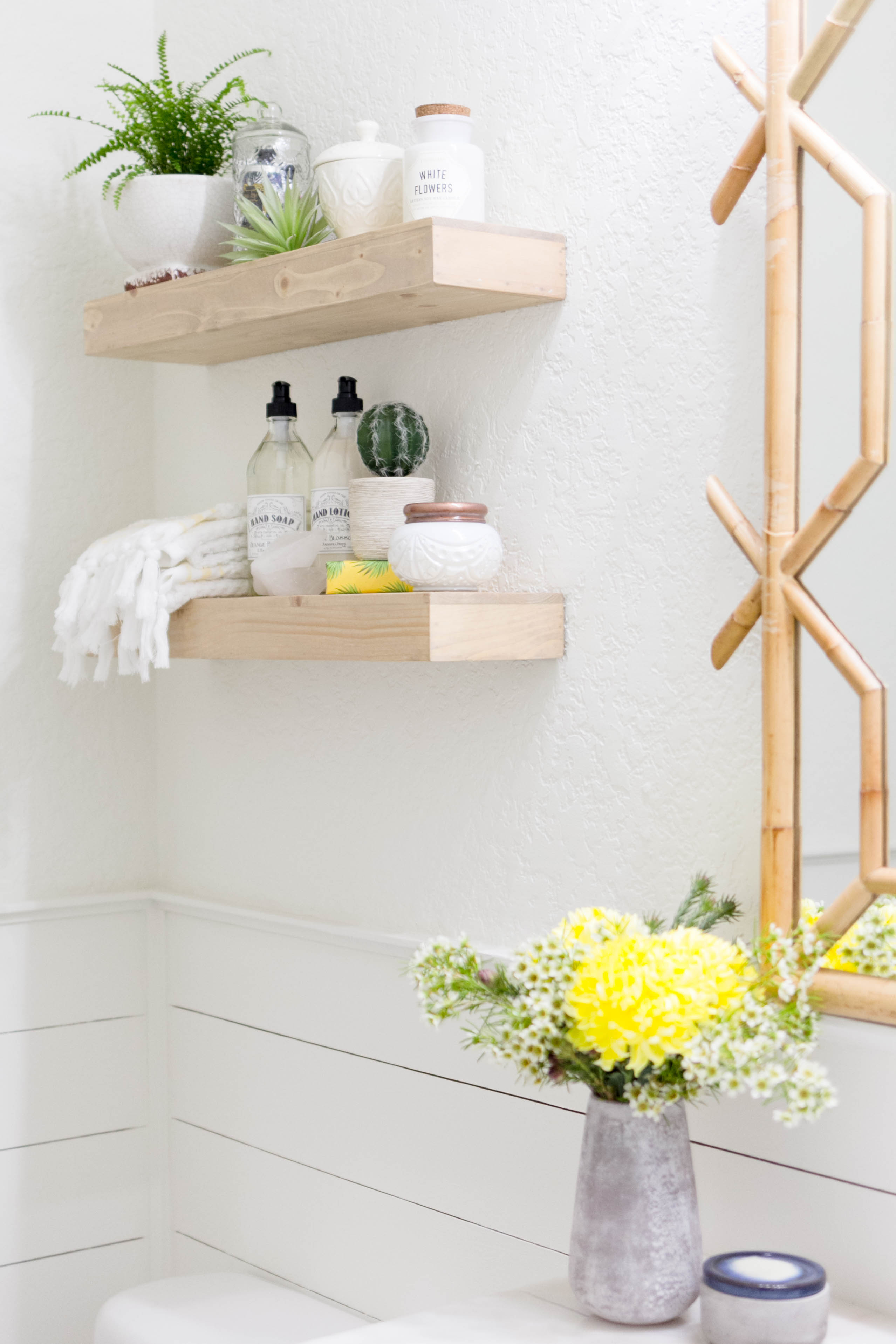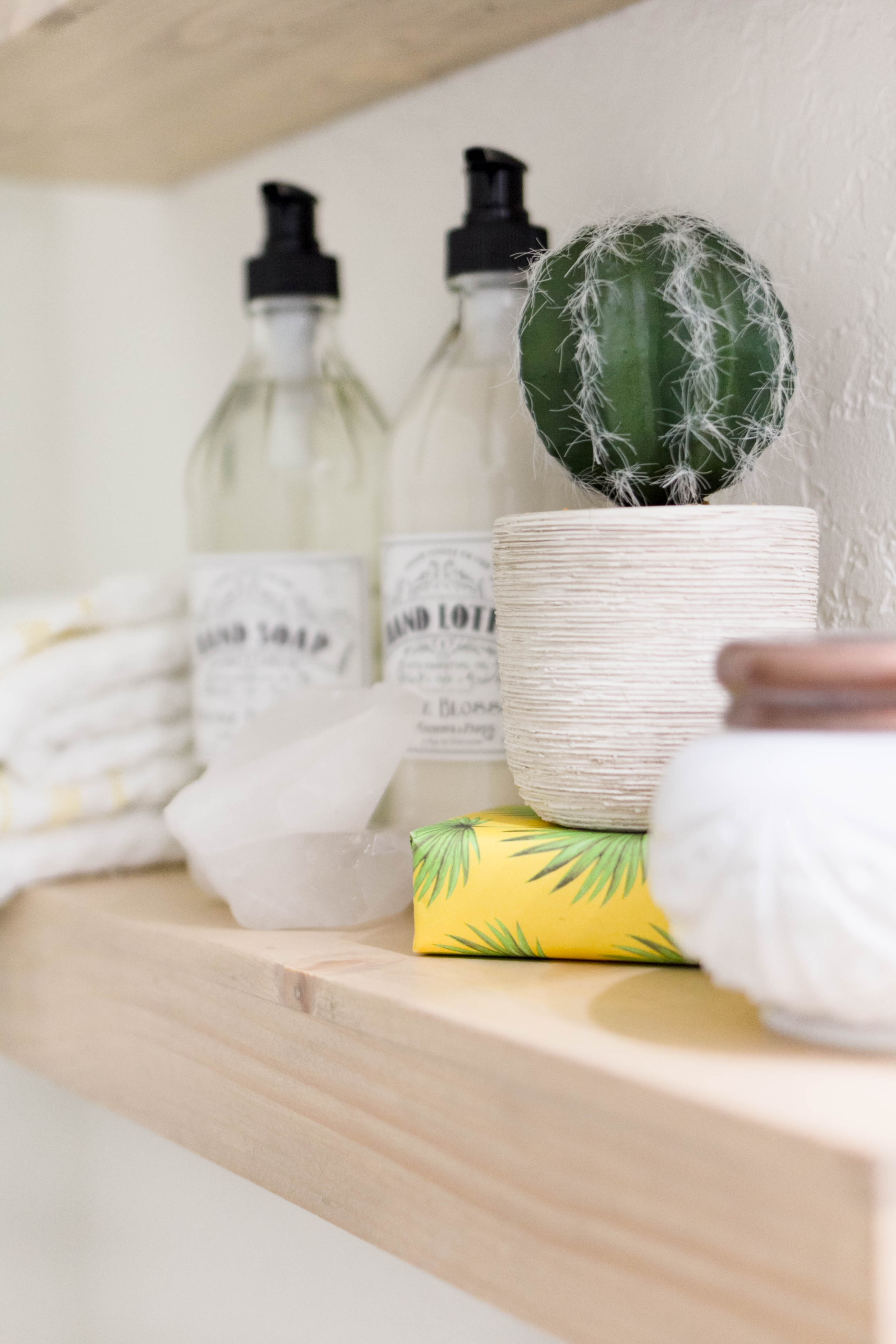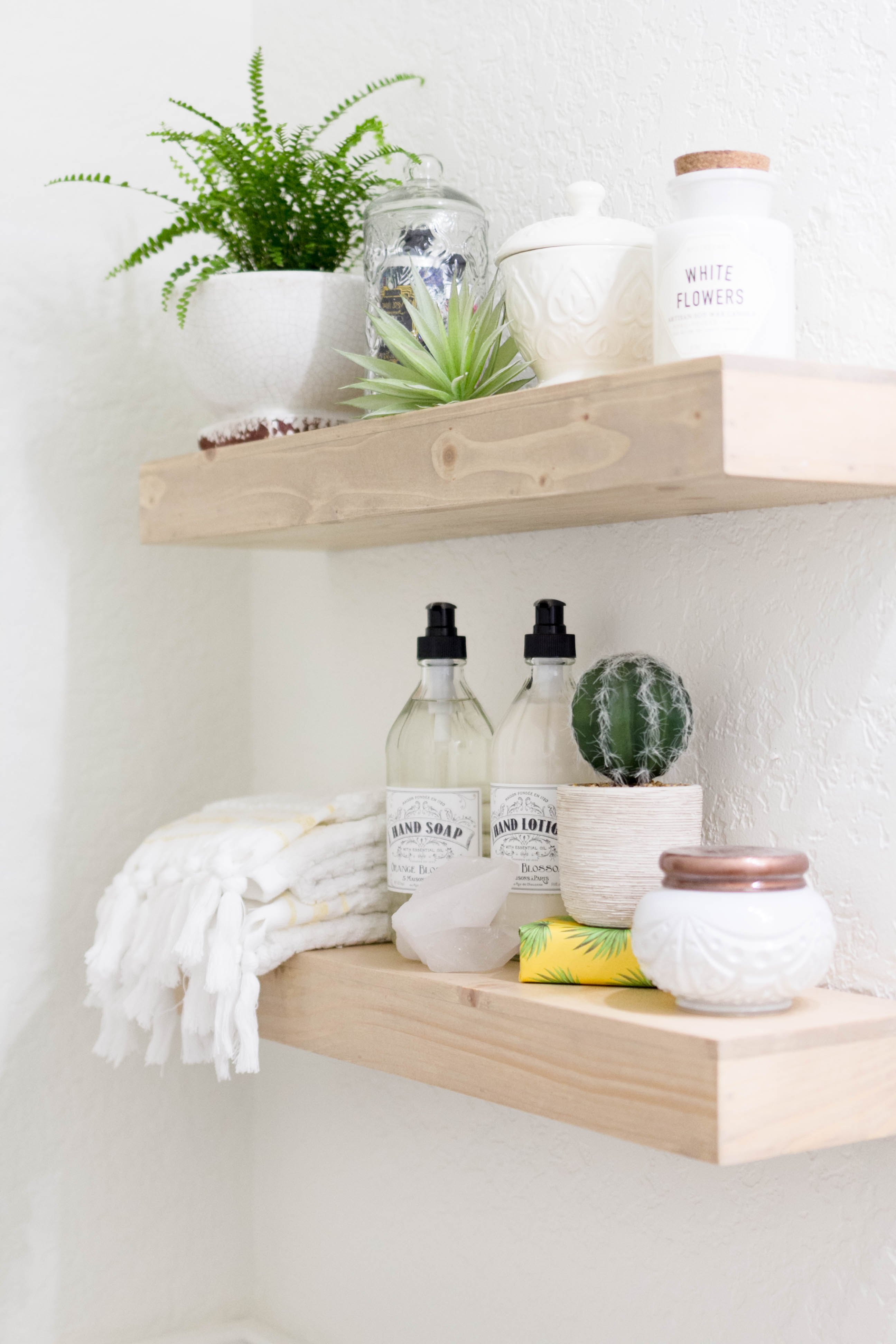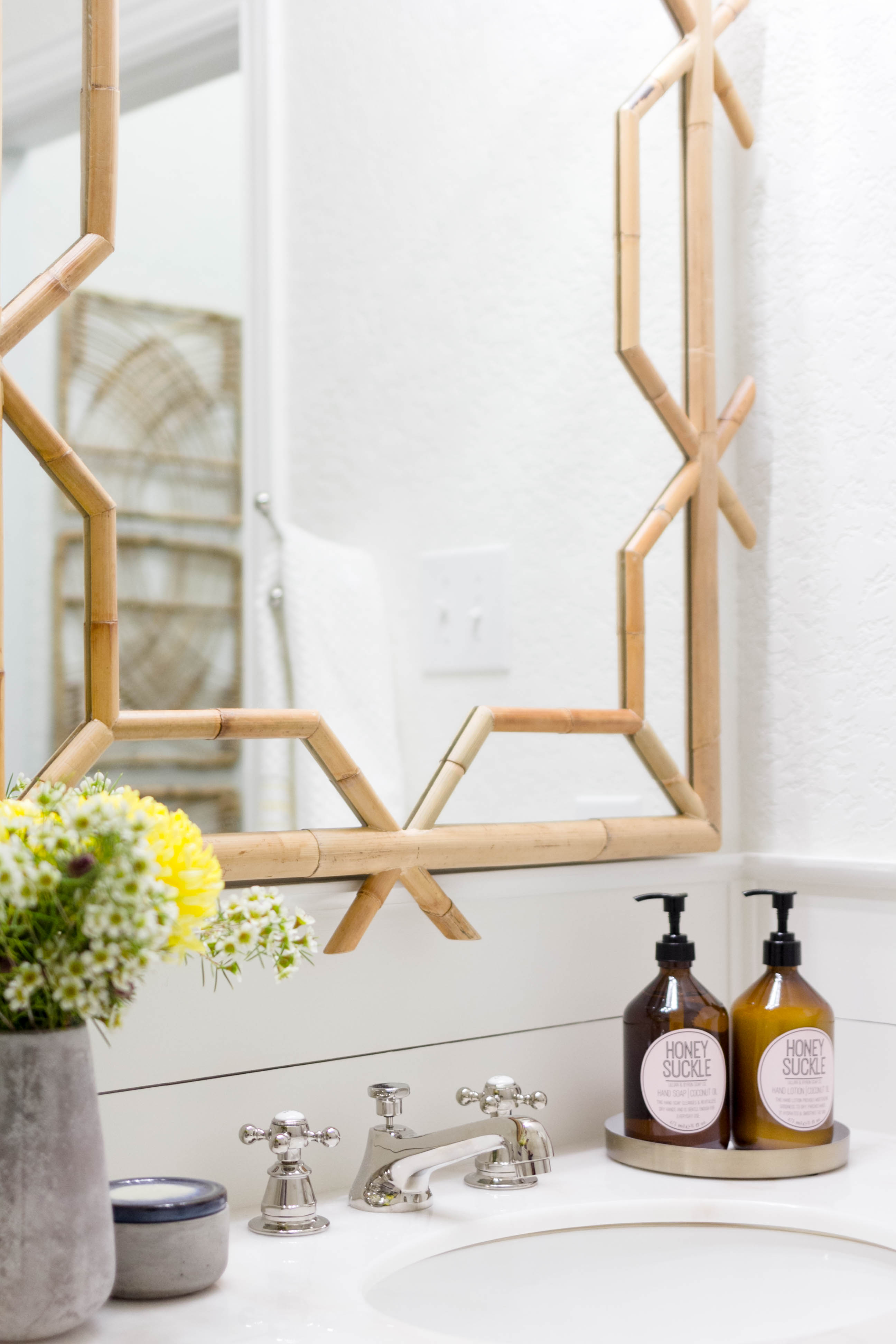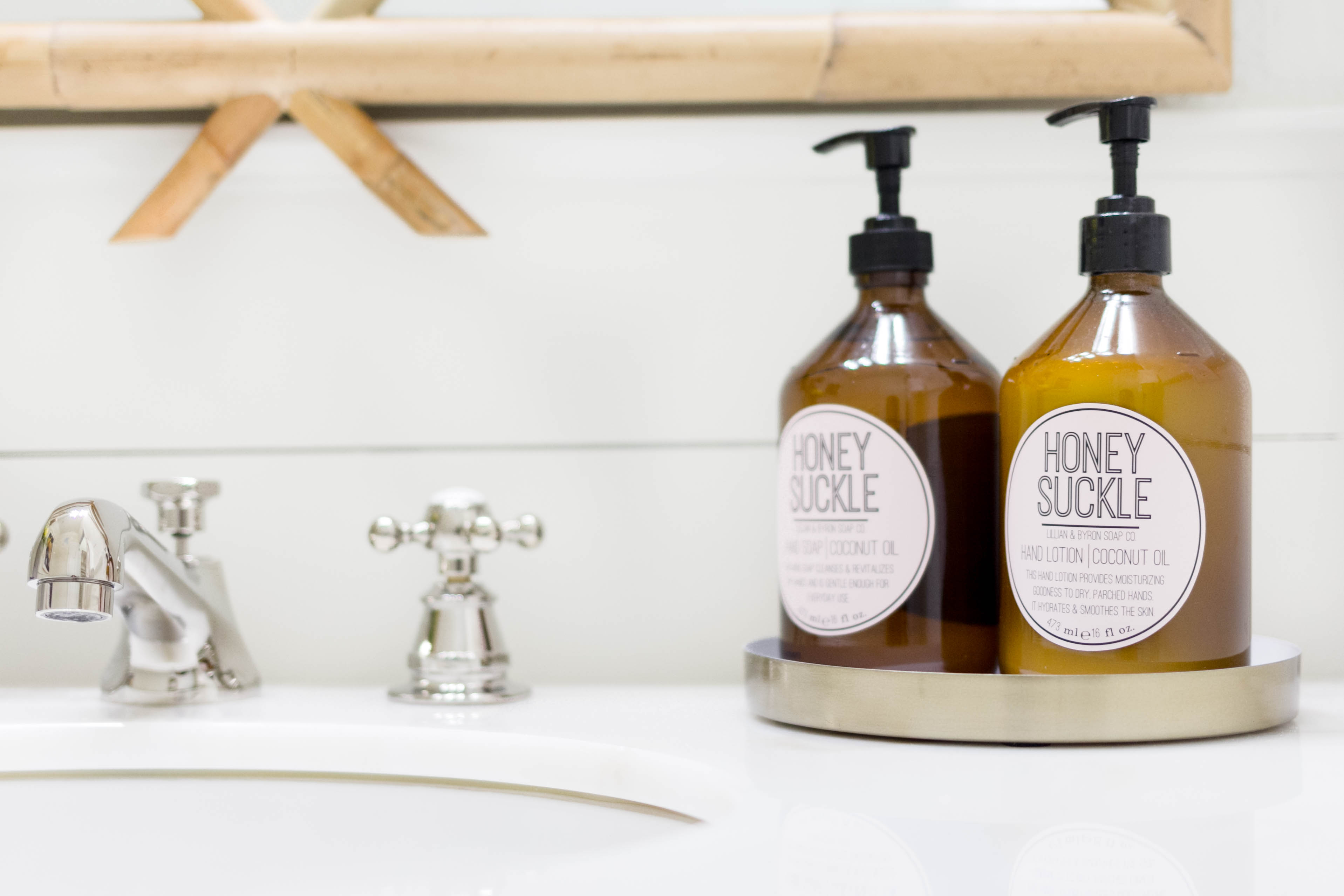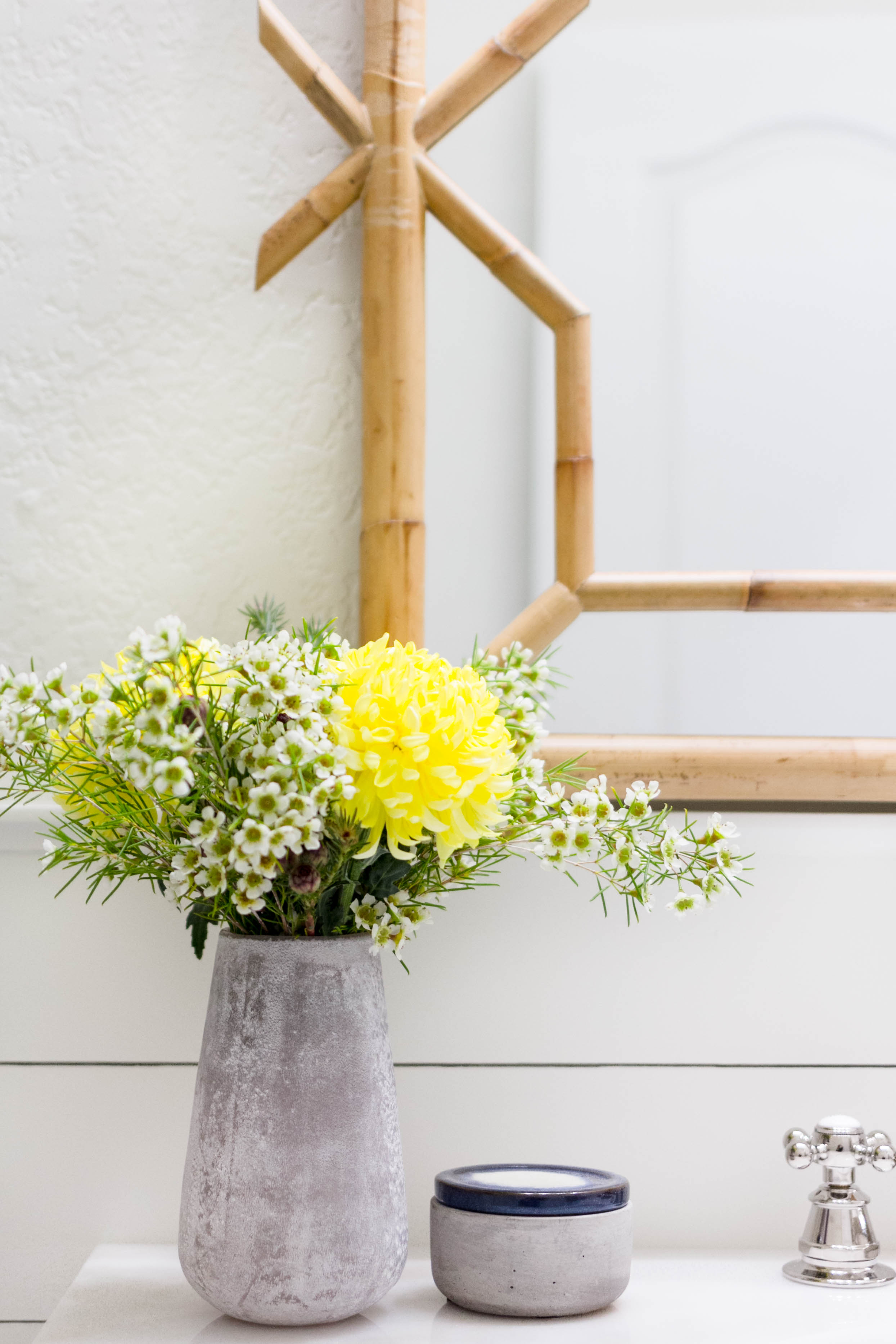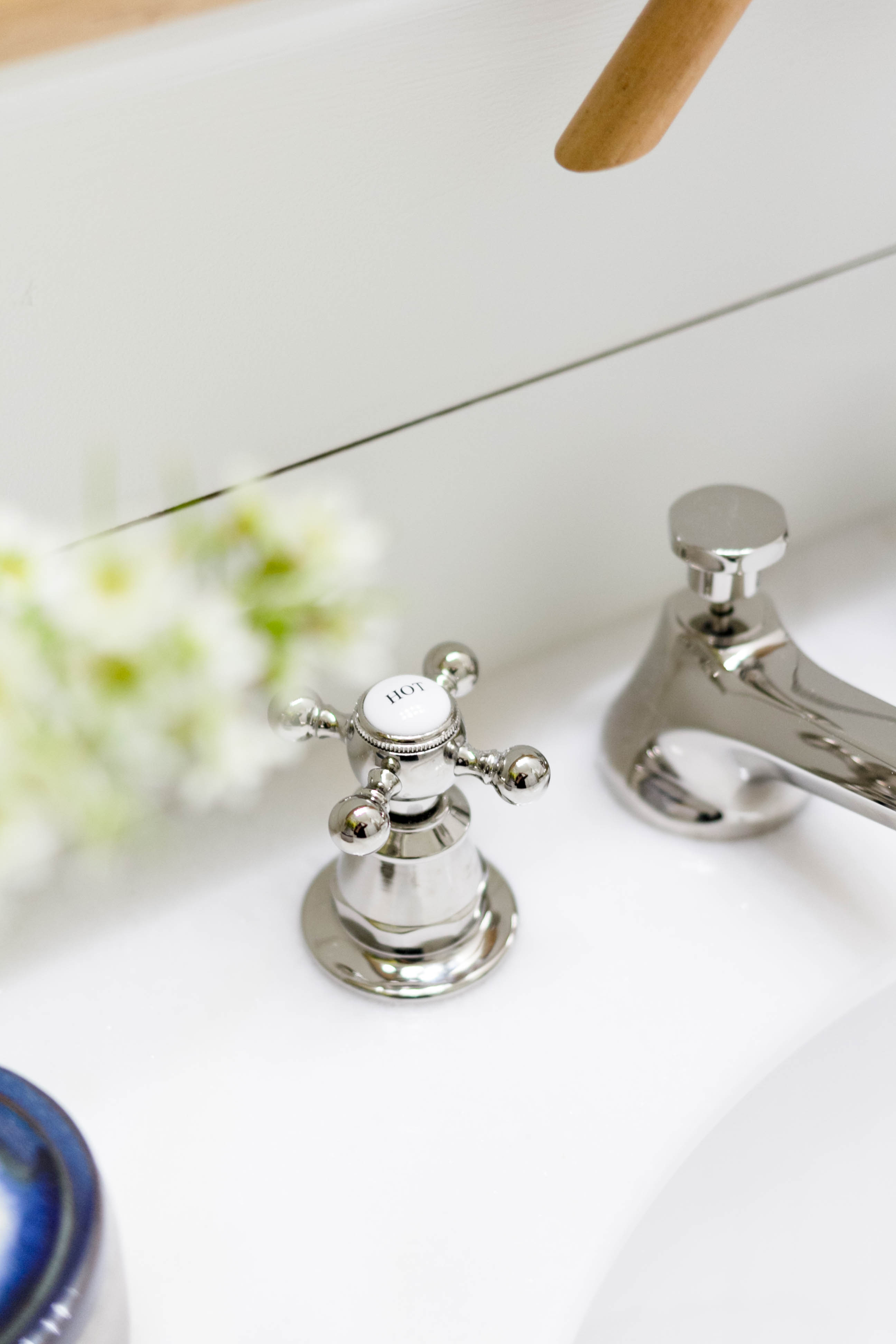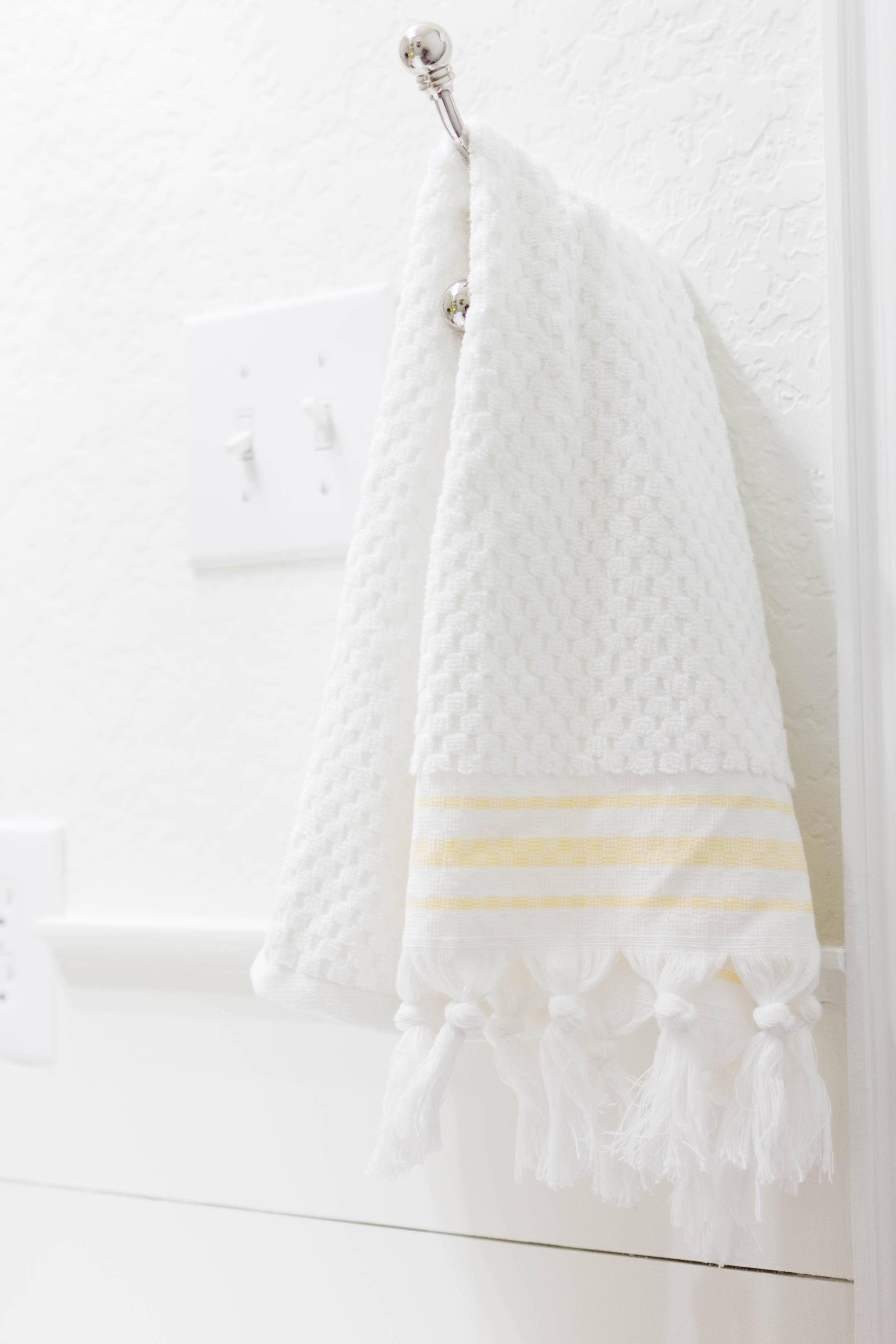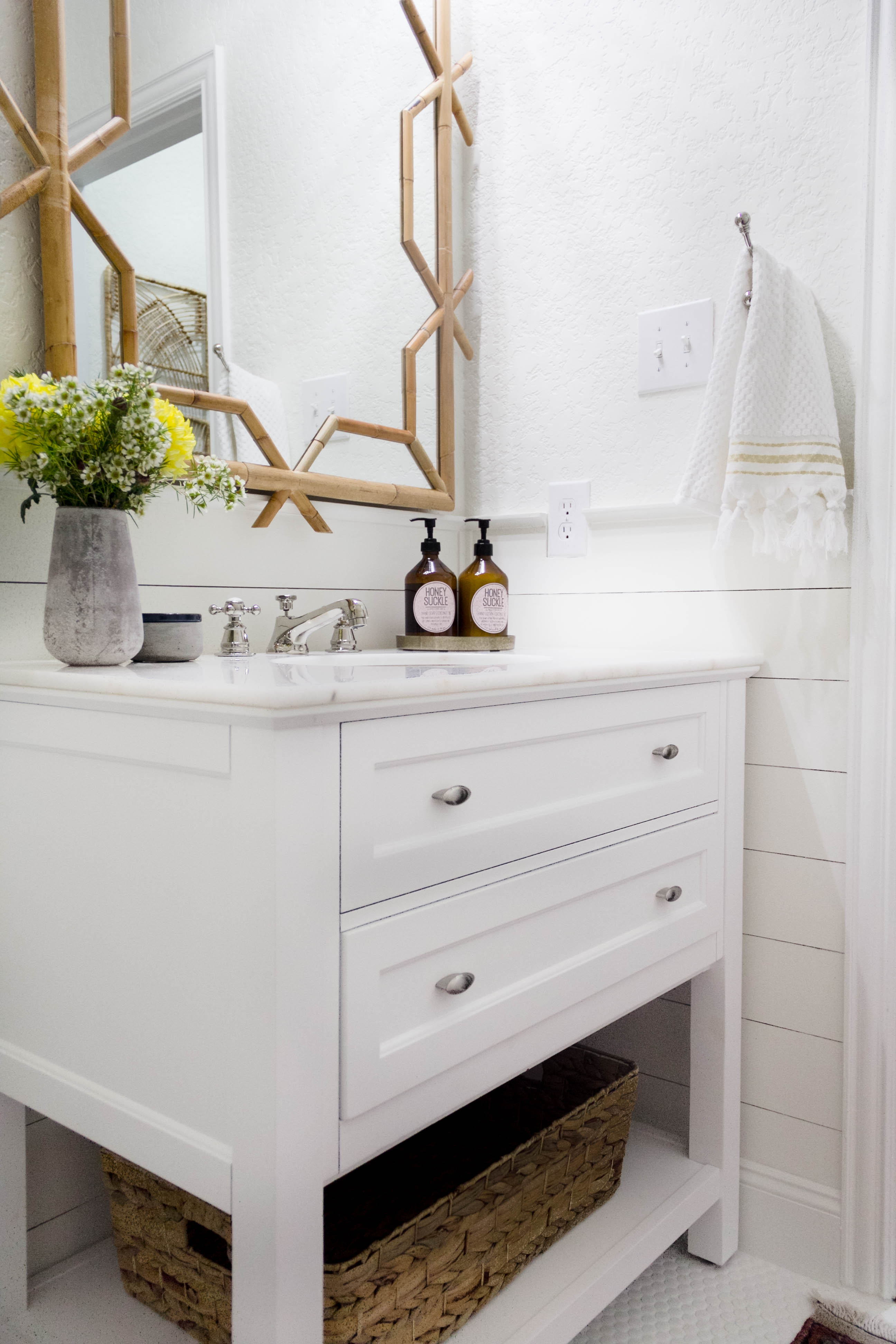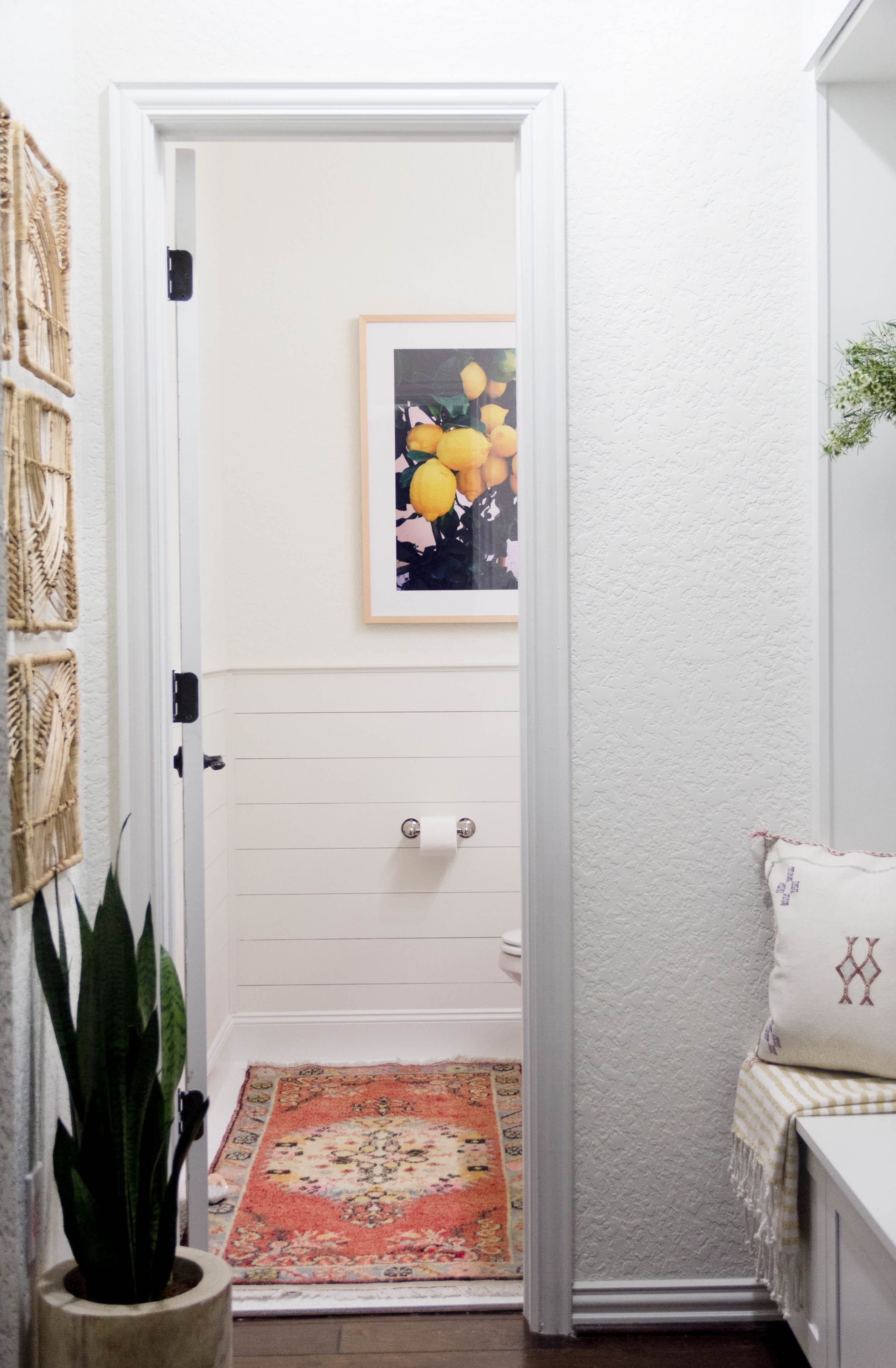 Great news!  I'm starting a YouTube channel!  Be sure to subscribe, and see the reveal of this makeover here!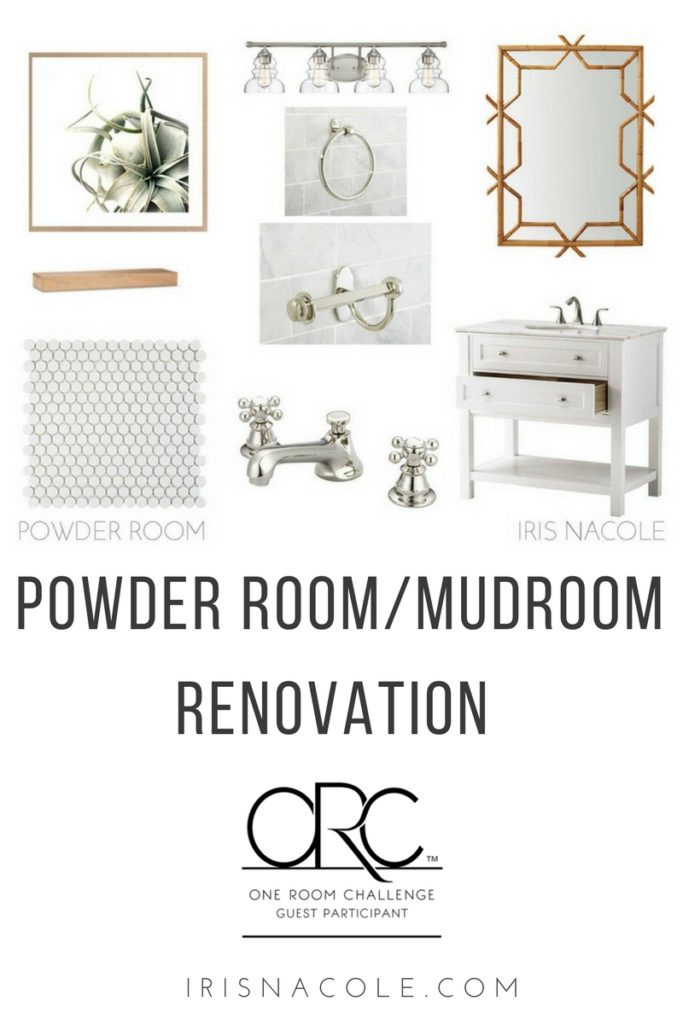 Get the Look!
(Affiliate links included.)
Vanity: Home Decorators Collection-Austell 37″ Vanity in White 
Tile: White Penny Tile
Cabinet:  Diamond NOW Arcadia 
Cabinet Paint Color: Color Matched to Arcadia Cabinets
Wall Paint Color: Benjamin Moore White Dove OC-17
Faux Shiplap: .25″ MDF Panels cut down. (5″-Powder Room/4″ Built-in)
Rug:  Etsy-HANDSONHIPS 
Pillow: Etsy-thornandburrow (Cactus Silk Moroccan Vintage Pillow)
Art: Unsplash.com
Thanks so much for visiting and touring our renovation!  Special thanks to my husband, who helped me the whole way.  I love you, John!  And thanks to all of you who helped me stay motivated along the way, and chimed in with design decisions!  I hope you like the final result, and will come back for more inspiration.  If you're still getting to know us around here, be sure to subscribe to our newsletter to be updated each time a new post is shared.  Don't forget to head over to Calling it Home, to see more beautiful renovations shared by the Featured Designers, as well as the Guest Participants! Don't forget to head over to Calling it Home, to see more beautiful renovations shared by the Featured Designers, as well as the Guest Participants!
Have a wonderful time!
-Iris
You May Also Like: