Something I always strive for when designing a space is to create a functional and stylish place.  I don't believe you have to sacrifice one for the other, and with a bit of thought, and really getting to know your needs, you can make it happen.  For example, our home office.  We moved in to our new home, created an office space, and quickly let it become a catch-all room.  Over the first year of living in our home my daily situation changed.  I was no longer working full-time, instead choosing to stay at home with my new baby, and within a year I decided to start a blog.  Who knew how much that would change the requirements on this space?  I sure didn't, until one day I decided to take on a challenge to recreate the space.  It turned out better than I had expected, and even got a bit of attention from a few different magazines, which was nice especially since I was just starting out in this whole blogging/designing world.  Fast forward a few years later and I found myself in the same situation, with the space being a catch-all room for all of the overflow from a few different renovations going on.  I honestly can't tell you how disappointing it was to find myself back in that situation, but again, life happens and needs change.  That's why when Stephanie of Casa Watkins Living shared that she would be hosting the New Year, New Room Refresh Challenge again this year, I knew it was time to take a moment and really reflect on what went wrong in the last design of this space.  Once those things were pinpointed, I was able to come up with a plan to get the space back into working order, and oh boy, do I think I did it this time!  Let's have a look!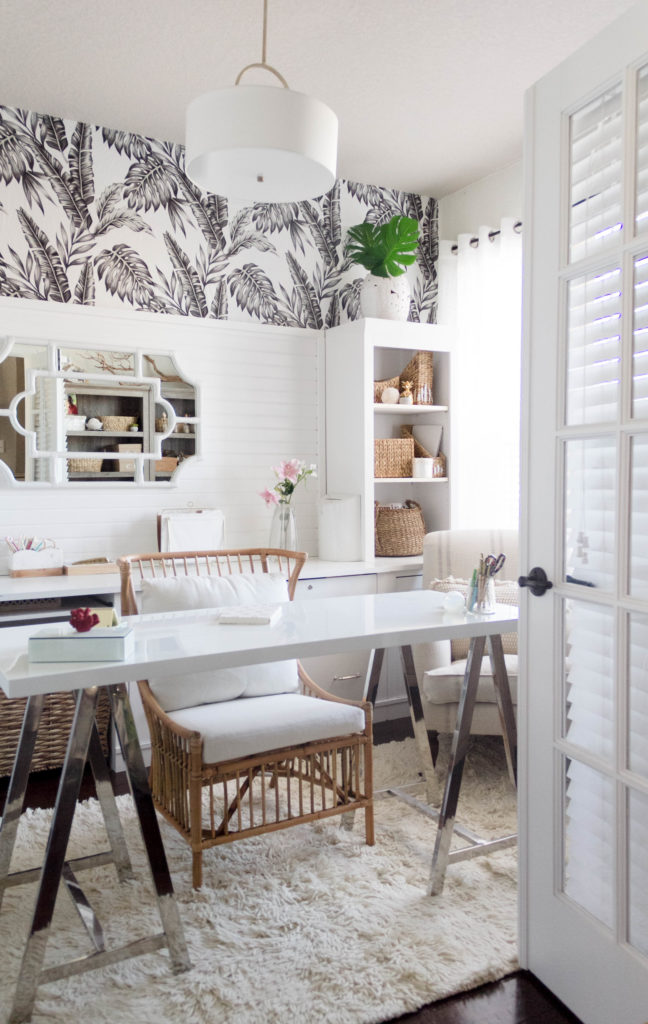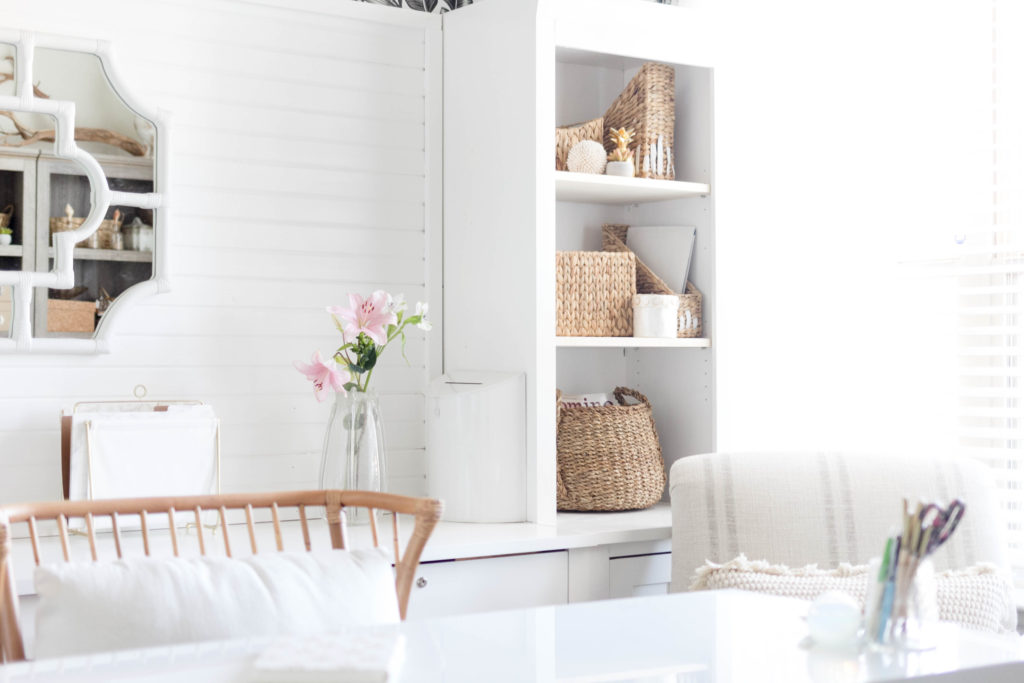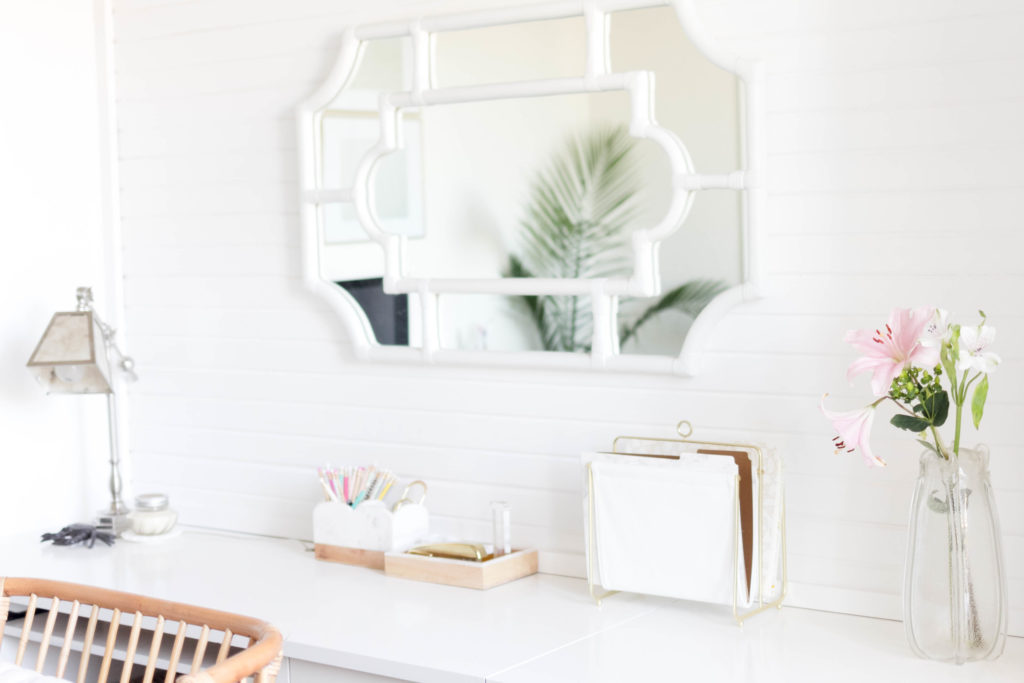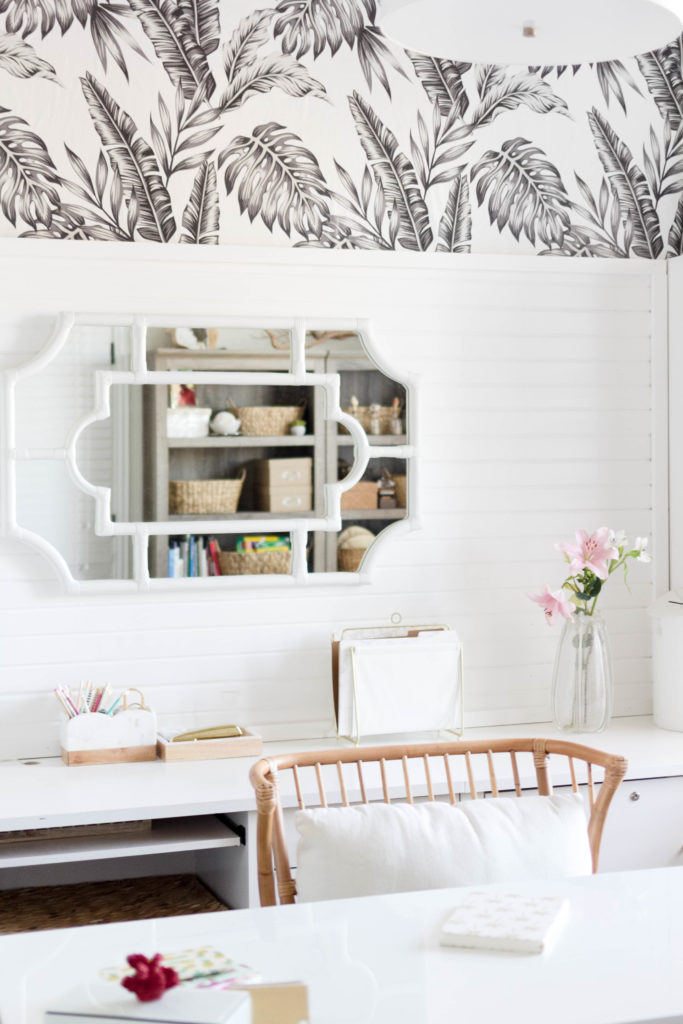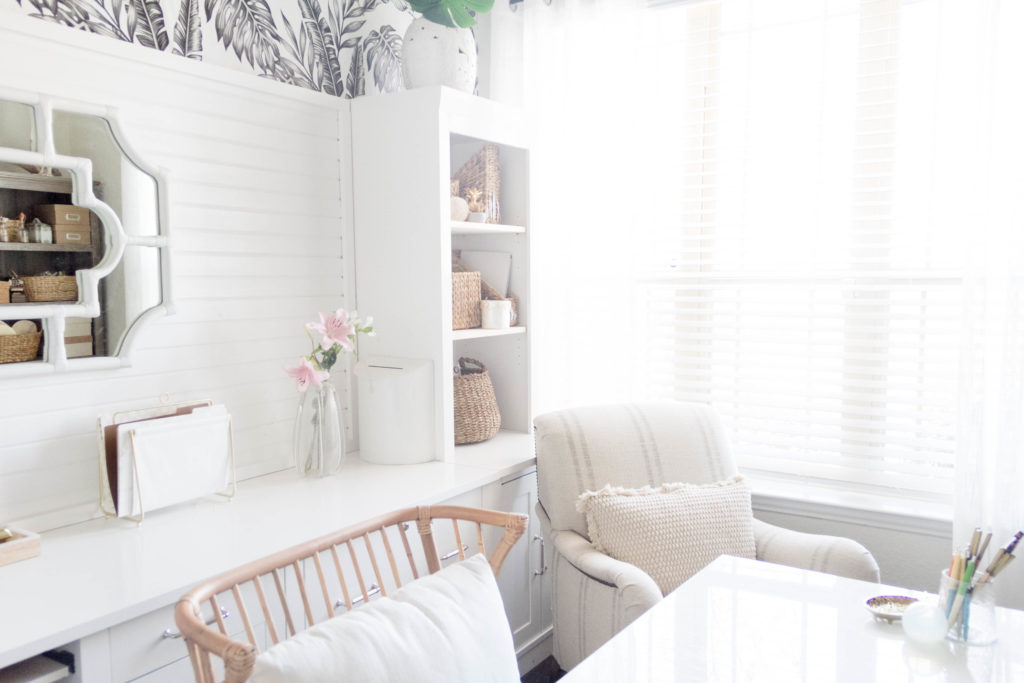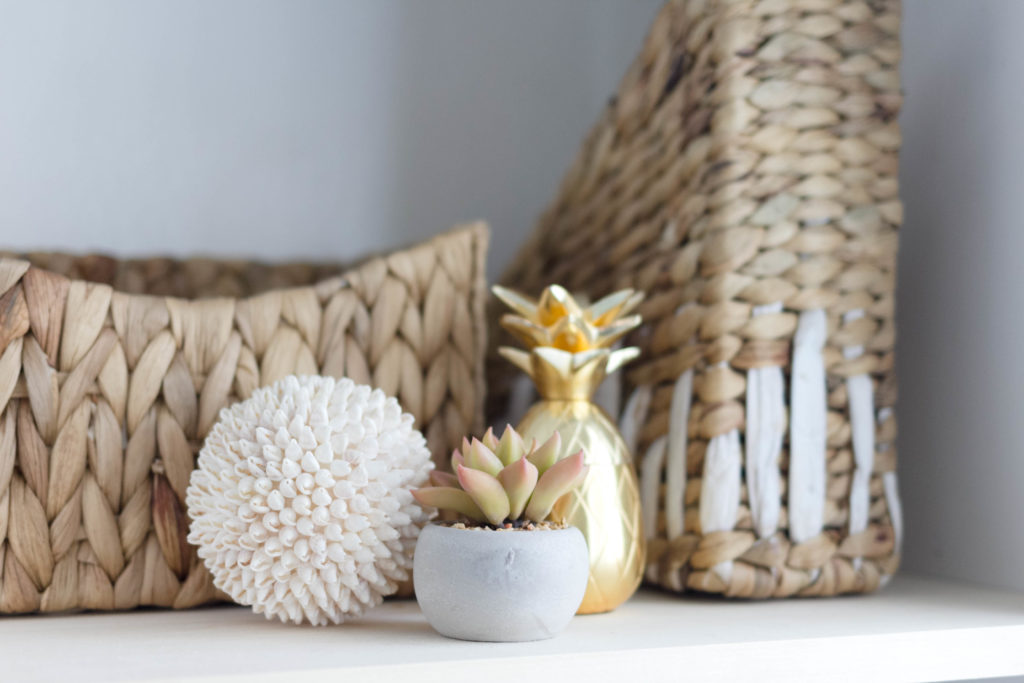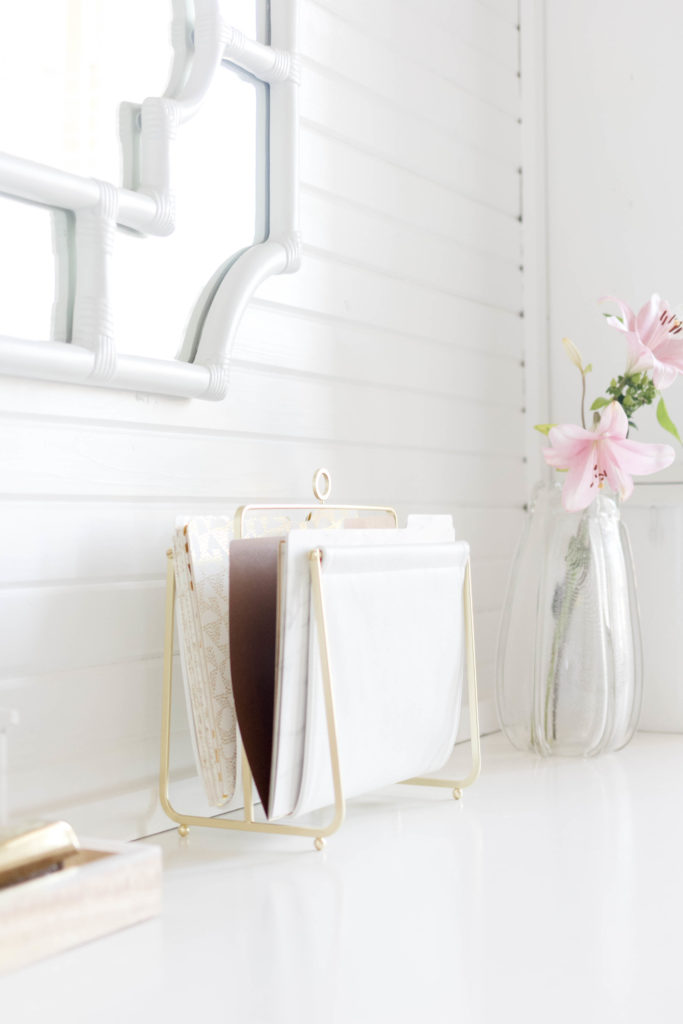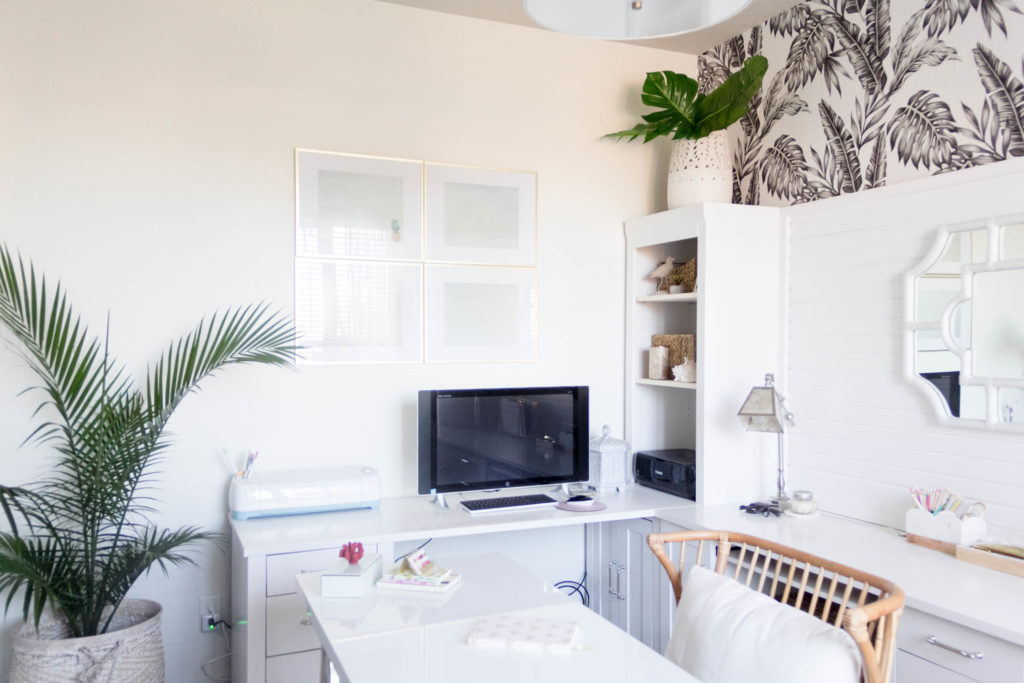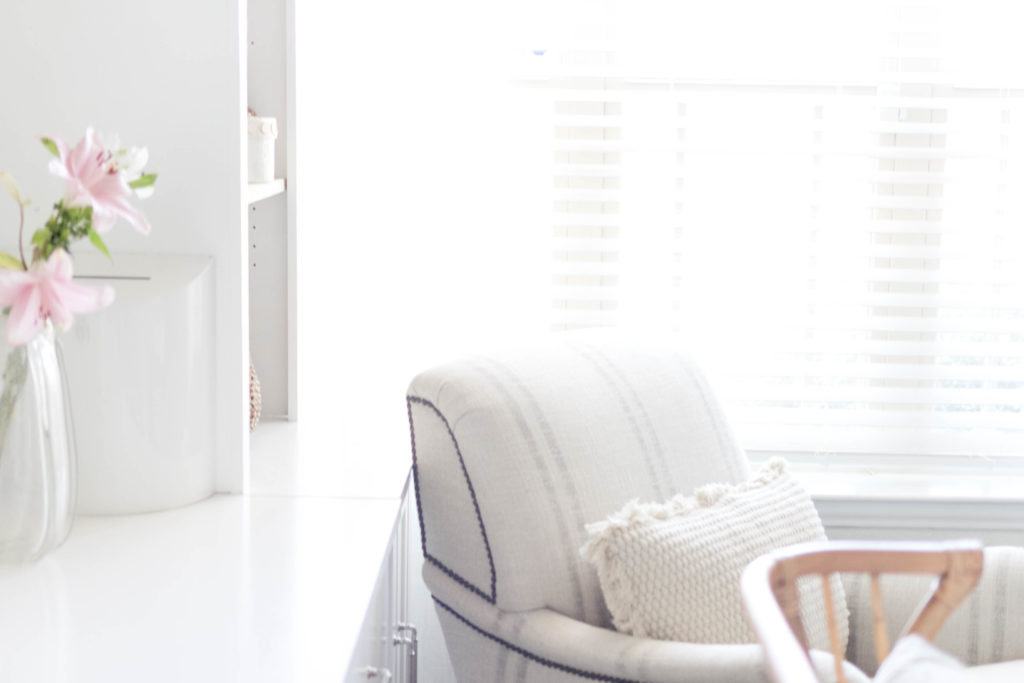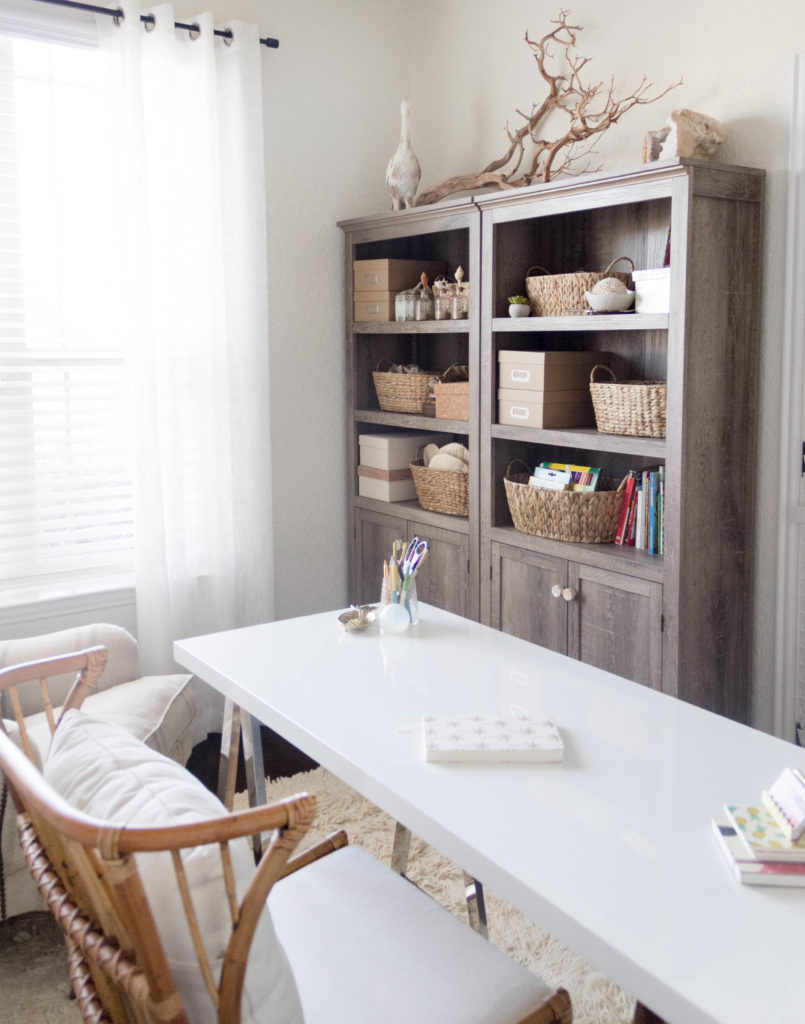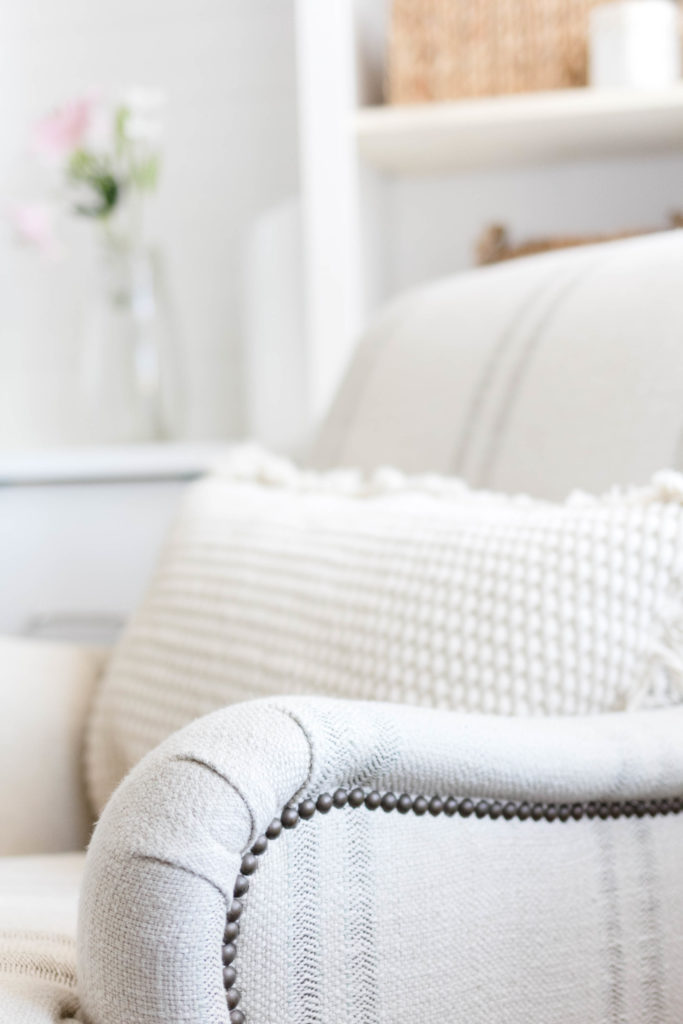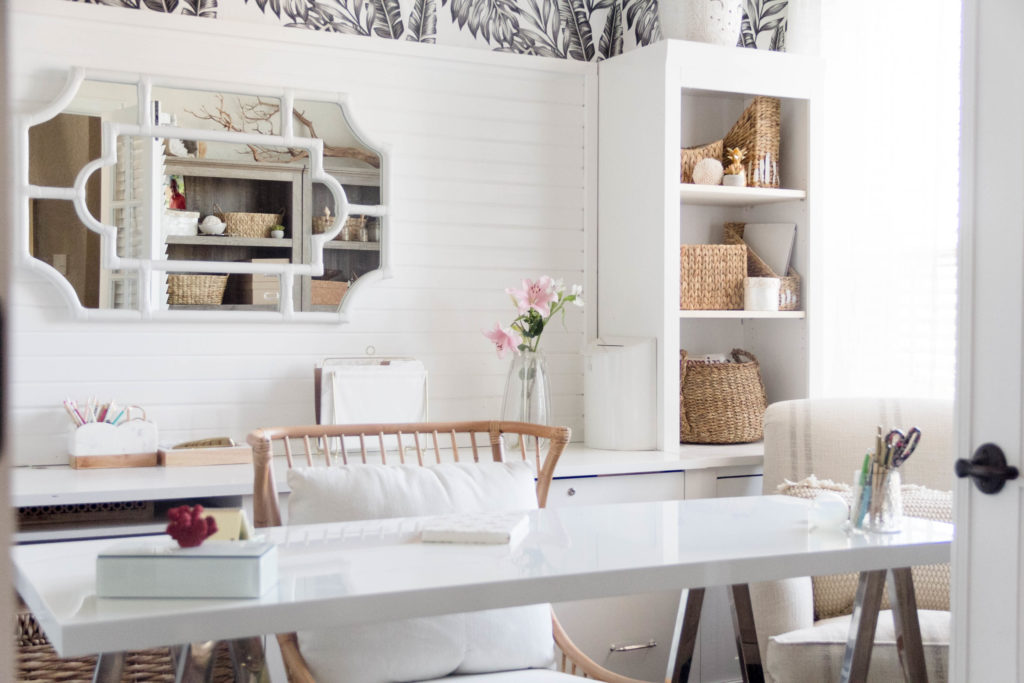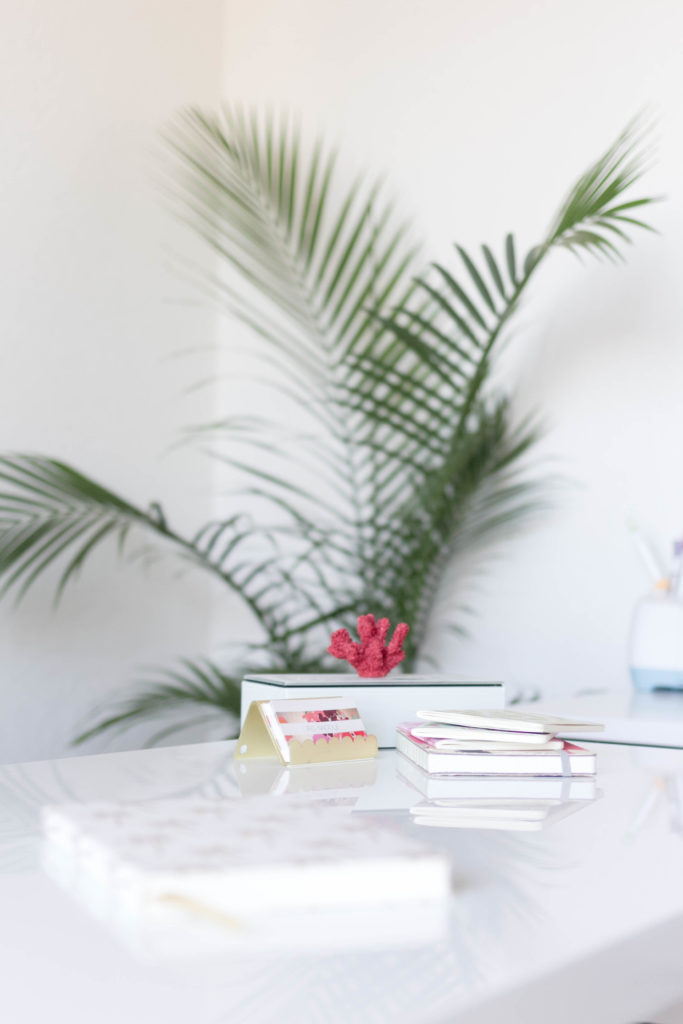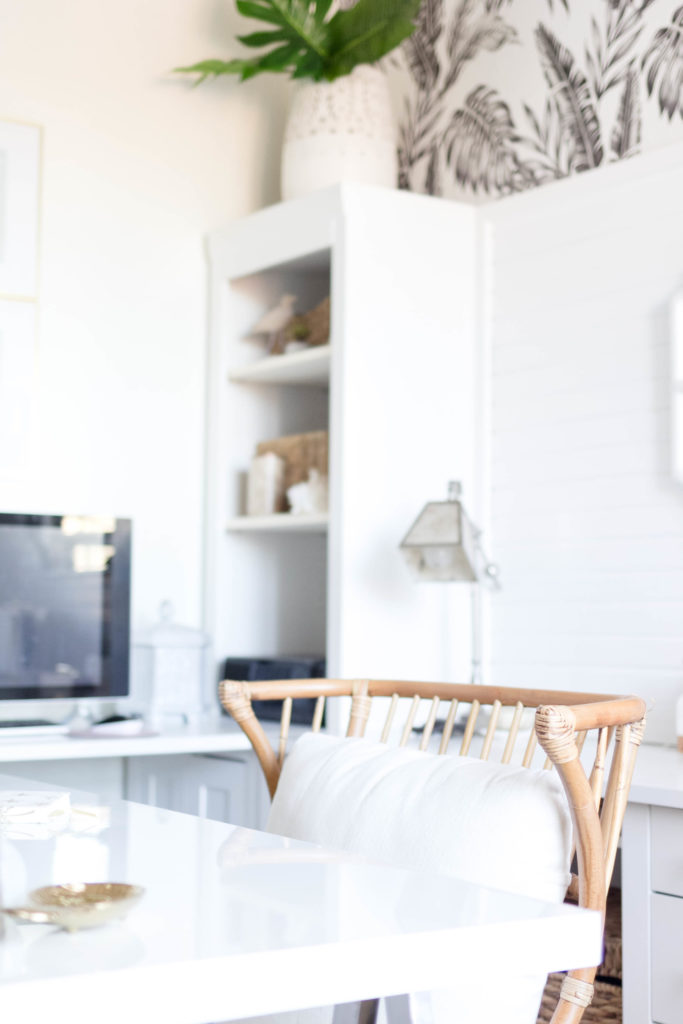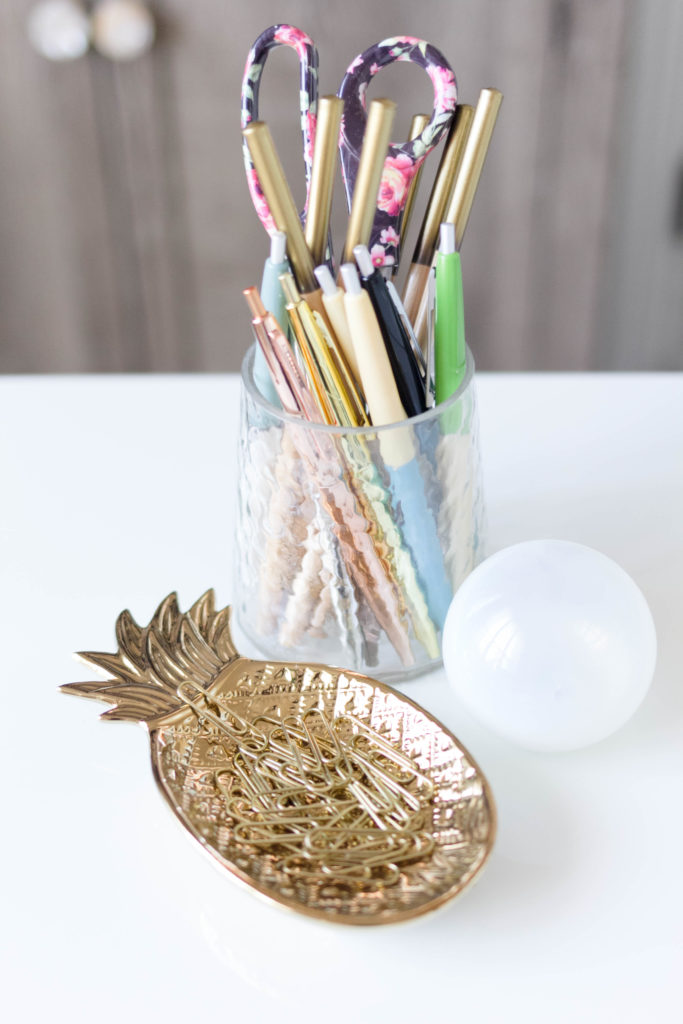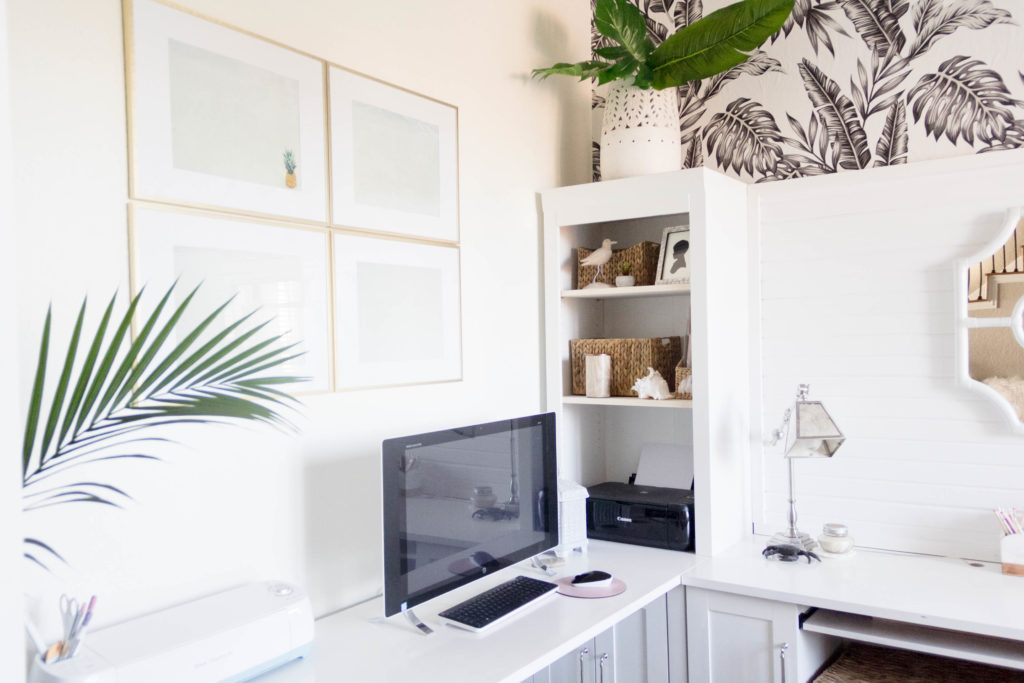 The room has taken on a new life (Hello gorgeous wallpaper!), and one that I think suites me and my family much better.  I have seating for my son to sit in so we can enjoy each other's company while I work on projects, or work on school projects with him.  I could also sit and read a book in here on those mornings when I wake up before the rest of the house.  The new desk will be wonderful to work on when I don't need a computer at my fingertips, and when I do, well, the computer is right next to it so I won't have to move very far.  Overall the atmosphere is much calmer, which in turn helps with my productivity, and of course the style is so much more "me" now, so I'm excited to spend more time in this space going forward.
Scroll down for more makeovers from the New Year, New Room participants, and if you enjoyed this makeover, and I hope you have, I'm sharing a product list below so that you can easily "get the look" for yourself.
Get the Look! (Affiliate links used.  Thank you for supporting IrisNacole.com!)

Thank you to our sponsors!  Find Walls Need Love products used in this makeover, here, and World Market products used in this makeover, here.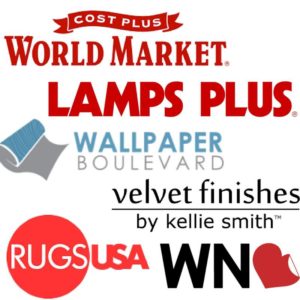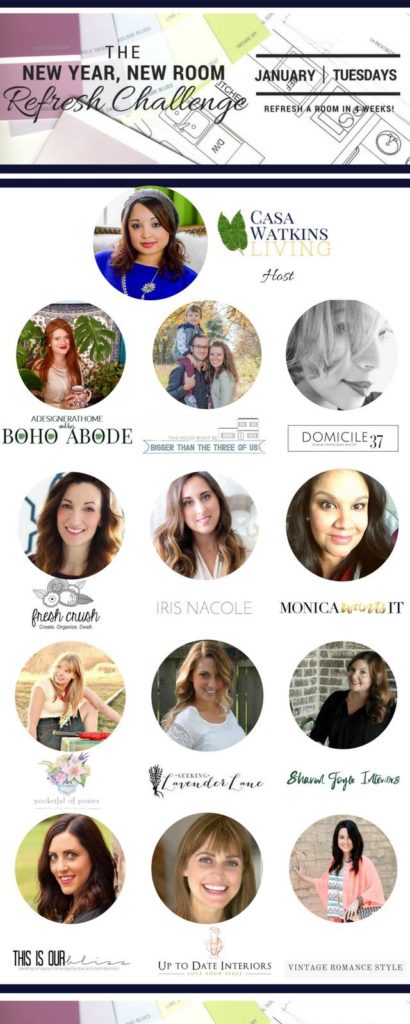 Casa Watkins Living // A Designer At Home // Bigger Than The Three Of Us // Domicile 37 // Fresh Crush // Iris Nacole // Monica Wants It // Pocketful of Posies // Seeking Lavender Lane // Sharon Joyce Interiors // This Is Our Bliss // Up To Date Interiors // Vintage Romance Style