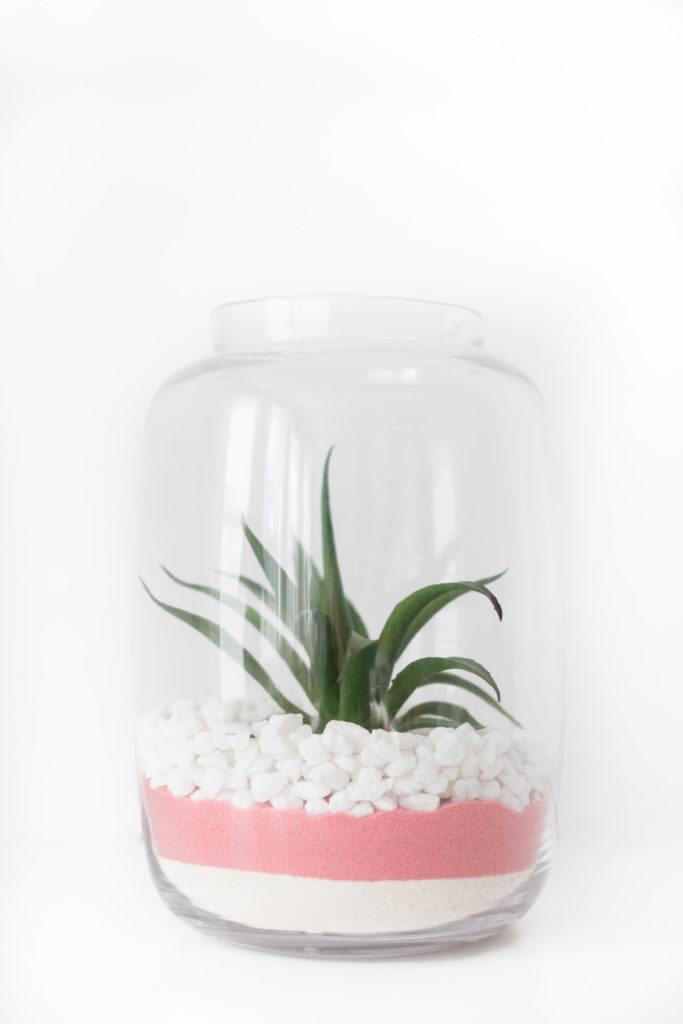 Terrariums were huge in 2016, but I never got around to making one of my own.  I know, what the heck was I doing?  Well, luckily it's not too late to play the game, and I found that making one of these is the EASIEST projects you'll ever tackle!  Since I don't have a green thumb I chose to go the faux succulent route, but I don't think that you'd ever know that it wasn't real unless I told you, which I did, so now you know.  Haha!
Here's what you'll need to make your own: (Affiliate links used.)
You can also find the supplies needed at your local craft stores, such as Michael's and Hobby Lobby.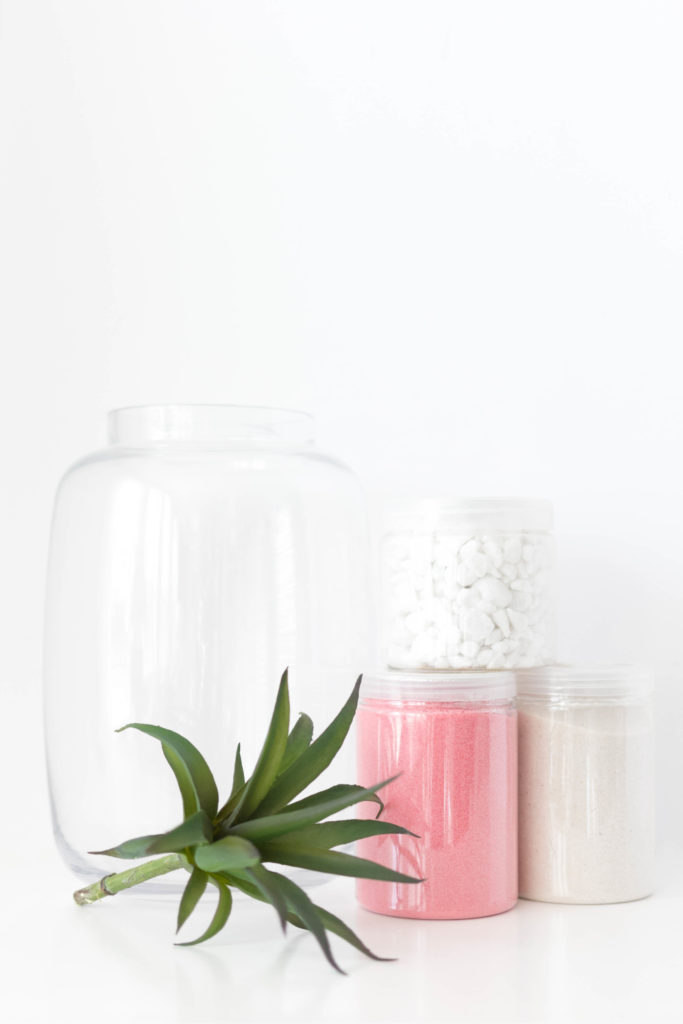 Here's how to make it:
Pour your sand into the bottom of the container. (Be cautious of the dust that is stirred up from the sand while pouring.)
Pour your rocks onto the sand in the container.
Trim your succulent stem, and place it into the container. (I centered mine since I chose to work with one big succulent, but you could use more than one smaller succulent and place them as you like.)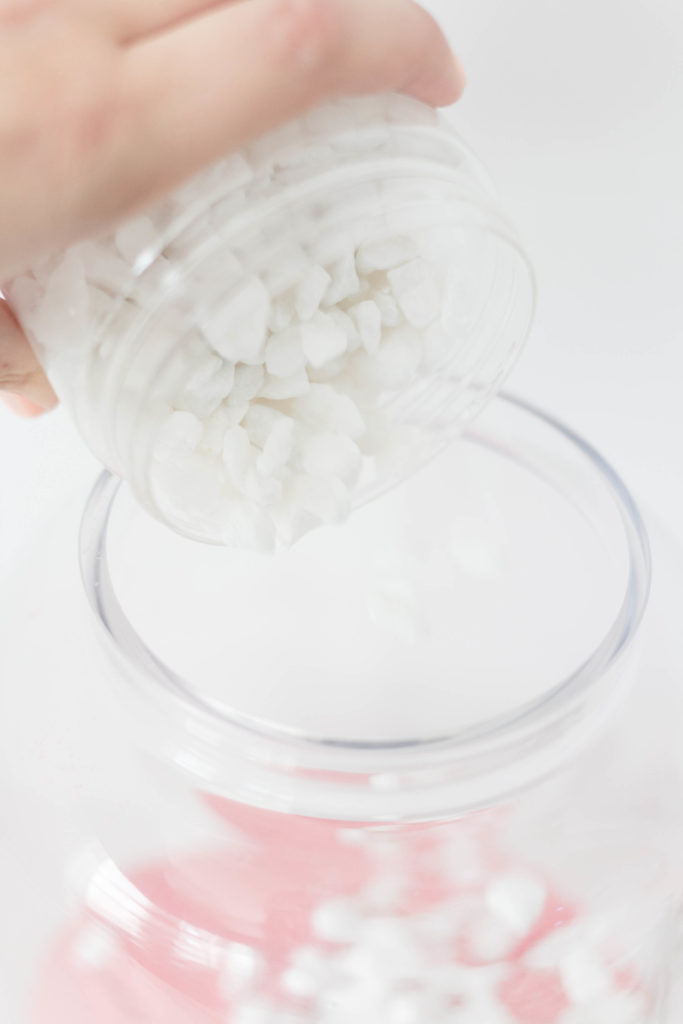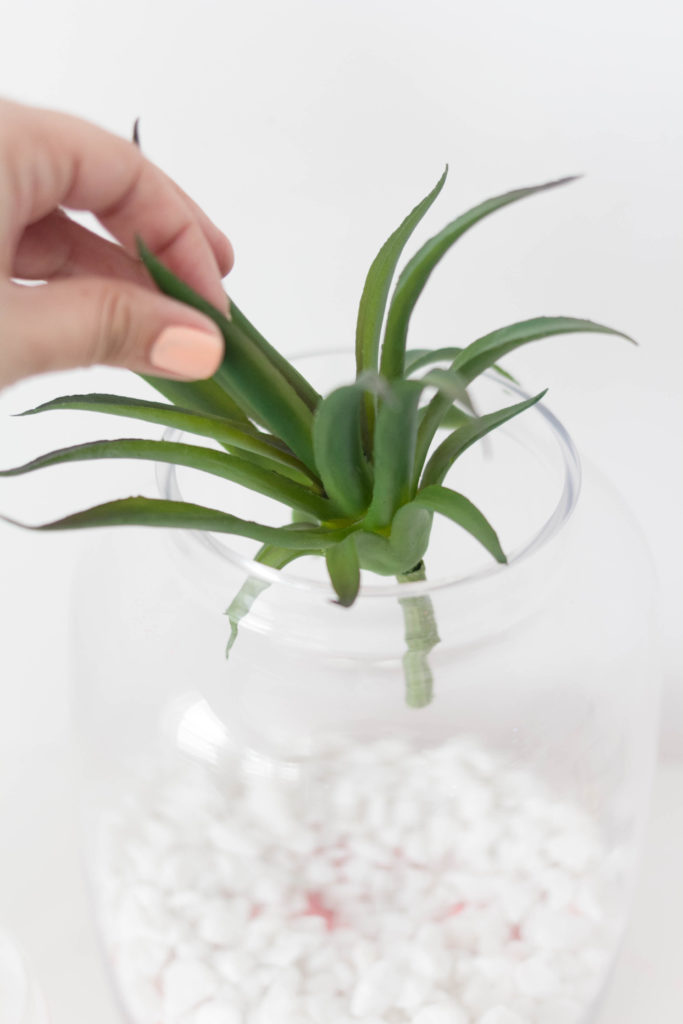 Tip: Wipe your glass with glass cleaner once you are done.  The sand dust will leave a residue on the glass if you don't. 
Here it is styled on my living room coffee table.  Super cute!