Well, it's week three of this refresh challenge, and I'm only just getting around to doing some stuff in this space.  Last week I told you I fell down the stairs, and all week since, I've been trying to let myself heal.  Okay, I did try to exercise one day, and that backfired on me, so after that I decided it would be wise to do as little as possible until I felt better.  I'm pretty much there, I think, so I started moving out furniture, and prepping the space to paint.  As of this moment I have one wall almost complete, but it looks like I'm going to have to put in some extra effort and paint a second coat since it doesn't look white to me.  Oh, and because detail is important, I'm painting the walls Benjamine Moore White Dove, the same as my closet, since I had a full can of paint leftover.  No need to let it go to waste, and heck, I love the color in my home!  John thinks I might be seeing a reflection of the existing color on the white right now, so I'm going to wait until I've given the room one coat, and then decide if I need to paint more.  I'm also debating painting my ceiling.  I've done it in every other room that I have painted white, but I want to see how it looks to see if maybe doing the same in other areas in my house, which have almost untouchable ceilings would look good with the two colors next to each other.  What are you thoughts on that?  I'd love to know!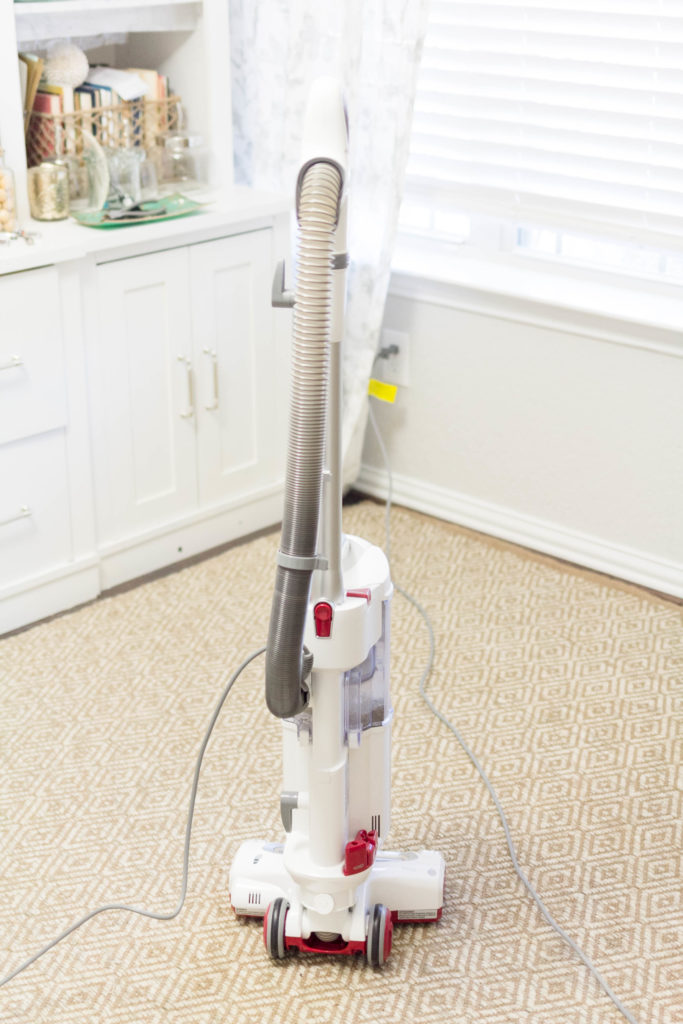 My wallpaper from Walls Need Love came in last week too, but I'm waiting to put it up until I make a decision on something I've been toying with in my head.  What was supposed to be a refresh of the space, may turn into a whole new look.  I know, that's not really the point, but sometimes when you get deep into a project, you find that some things may not be worth keeping around if you are going to be spending the time and money to make other changes.  Case in point, my office furniture.  I love the actual furniture, but the hack job of painting that I did to it is starting to show, with quite a few areas showing cracks or peeling of the paint.  I can't decide if I want to really keep it around and live with it that way, or bring in some stock cabinets, paint them, and make a new built-in desk for the space.  There are so many factors to consider while making this decision, so I am going to give myself a couple of days to really think about it, and I'll let y'all know what I'm doing next week.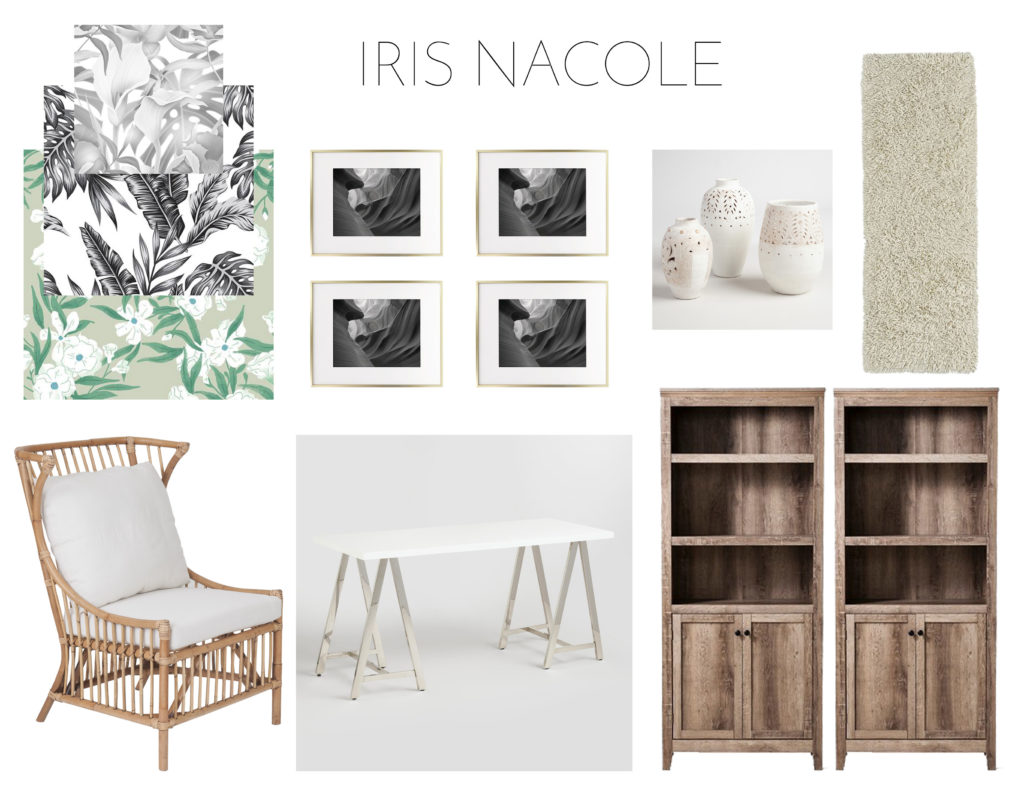 Before this new idea of possibly changing the furniture out came to mind, I started a project to update the shelving in the existing bookcases.  The old shelving never got painted.  Instead I used contact paper that looked like marble to cover them.  It was a nice thought, and maybe for some it works well, but I've been having issues with the paper coming loose and falling over time.  It's frustrating to see, so I thought cutting our own wood shelves to fit would be worth the time and money to avoid the issue in the future.  Of course, if I don't end up using this furniture I'm going to feel pretty silly about wasting the time and money.  Eep!  Here's a look at the new shelves.  I have a sample piece that I waxed sitting on top to see how I like the look.  It may end up being what I do, but again, we will see.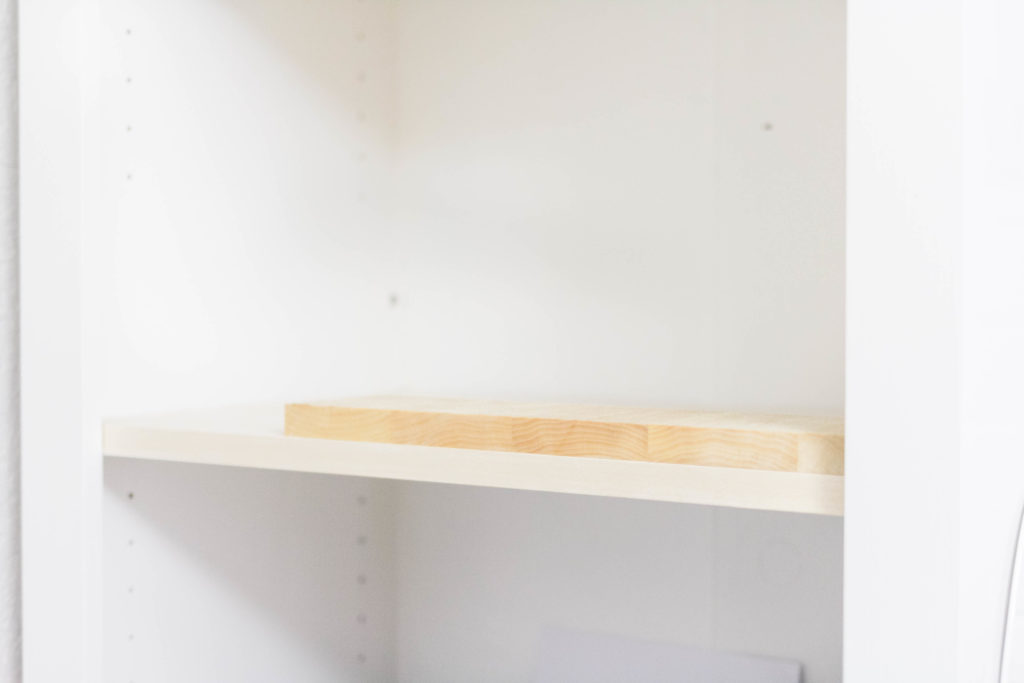 This week all the challenge participants were supposed to come up with a wall project to share with the readers, but since I don't even know exactly what my ultimate plan is going to be now, I don't have anything new to share with y'all.  However, if you are new to my blog, you might enjoy this DIY Wall Hanging Tutorial that I shared a few months back on the blog.  I hope so!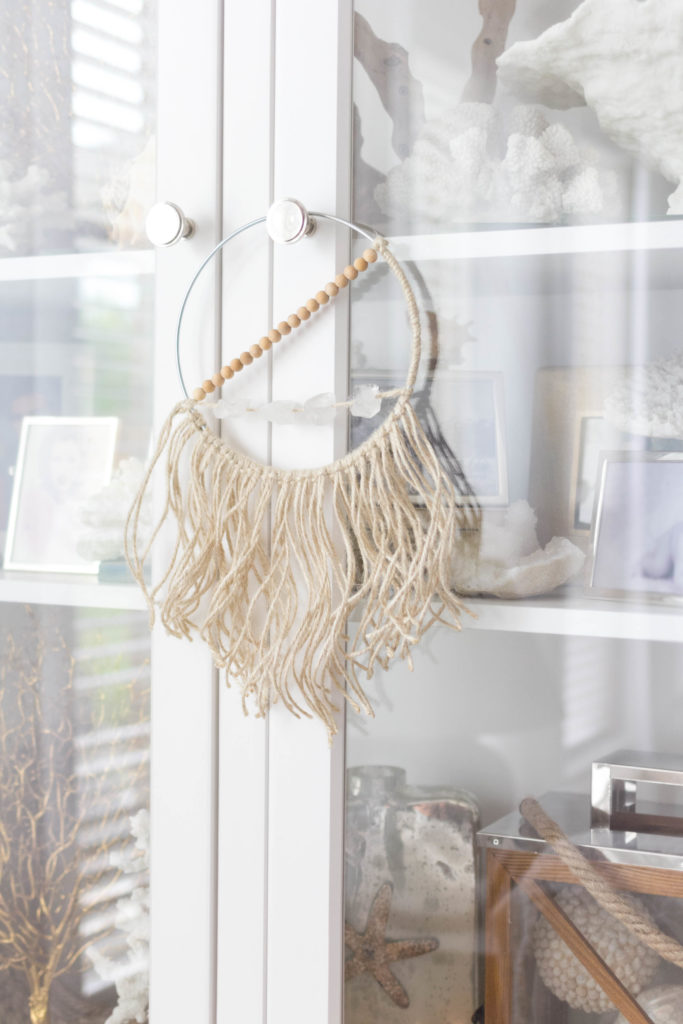 Okie dokie!  That's it from me this week!  Head over to see how the other participants are doing in the challenge!
Until next time, friends!
-Iris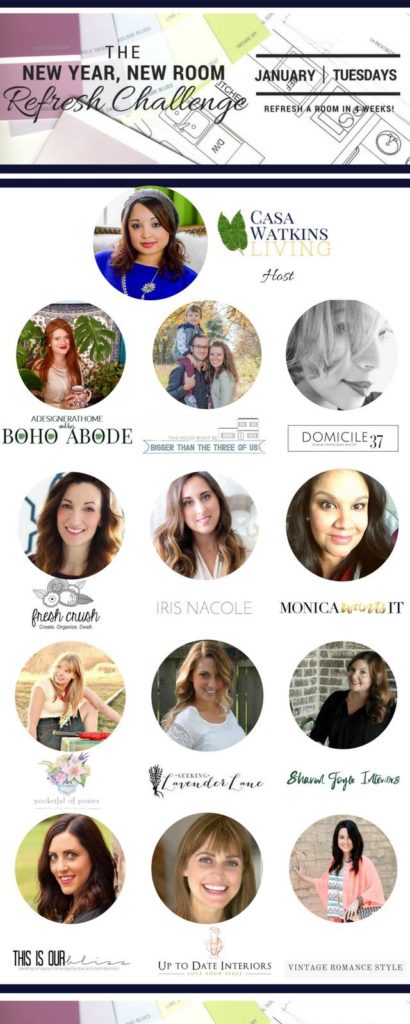 Casa Watkins Living // A Designer At Home // Bigger Than The Three Of Us // Domicile 37 // Fresh Crush // Iris Nacole // Monica Wants It // Pocketful of Posies // Seeking Lavender Lane // Sharon Joyce Interiors // This Is Our Bliss // Up To Date Interiors // Vintage Romance Style