Today is the day!  It's time for the big reveal of my closet makeover for the One Room Challenge!  I can't even believe I made it!  With all of the holiday decorating, birthday celebrating, and just good ole plain life, I didn't think it was actually going to be finished in time.  Some of you might know already, if you've been keeping up with my progress, that I had it completed last week.  Why so early?  Well, because we went to Disney World!  Yep!  I managed a trip to Disney, and to finish the One Room Challenge!  I must have been crazy to take it all on, but this closet was desperately in need of a makeover, and I couldn't pass up the push that comes with the One Room Challenge to really get a space done.  I'm so glad I did too!  Remember how it looked before?   Well, here it is now!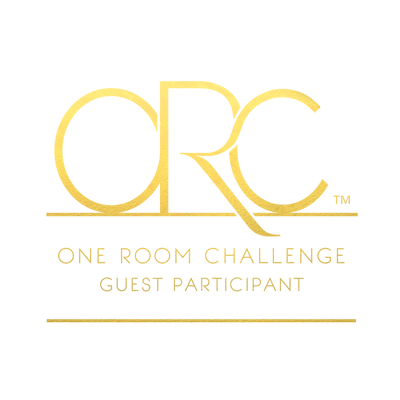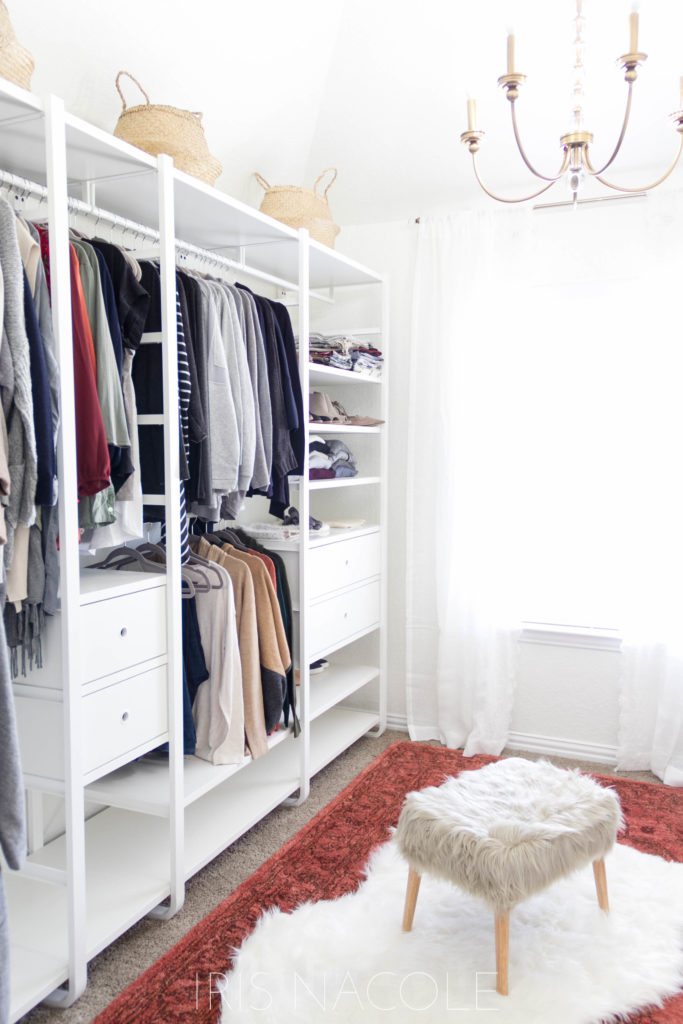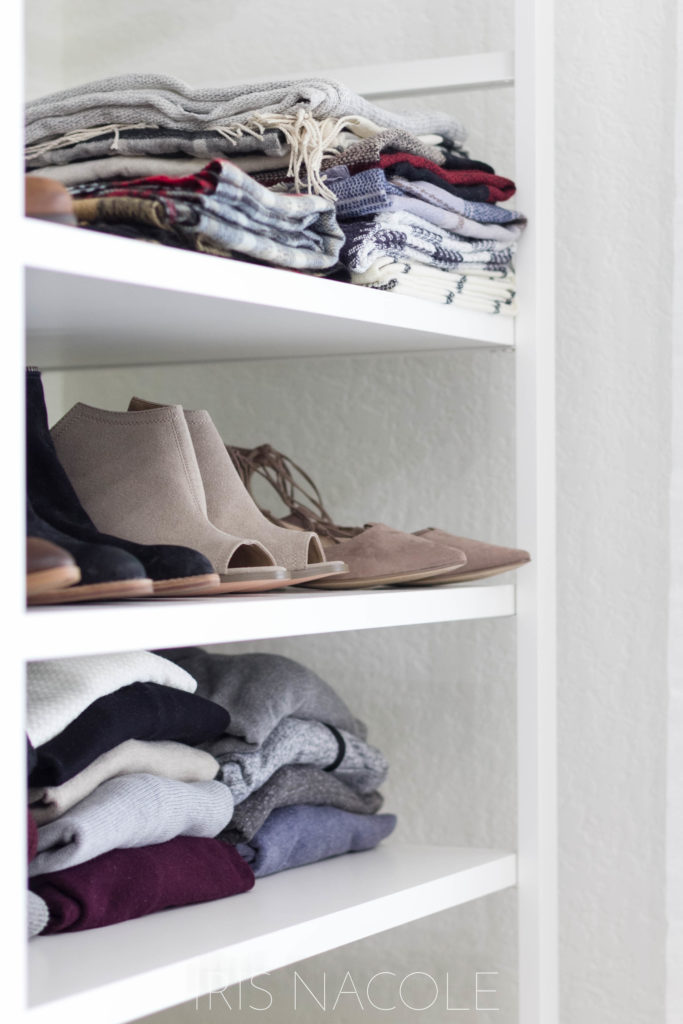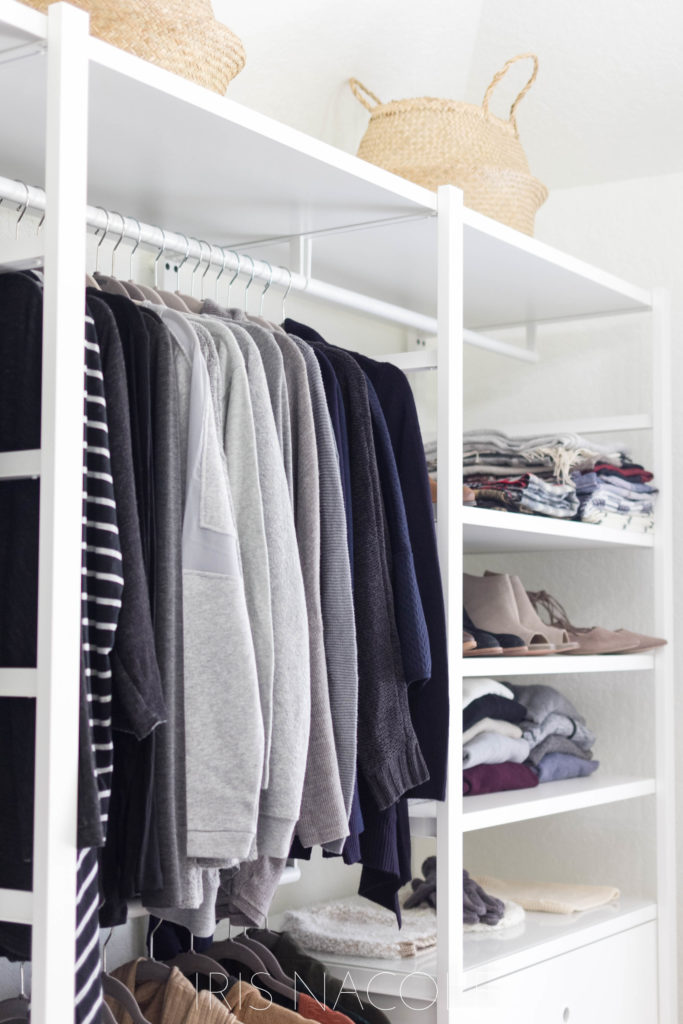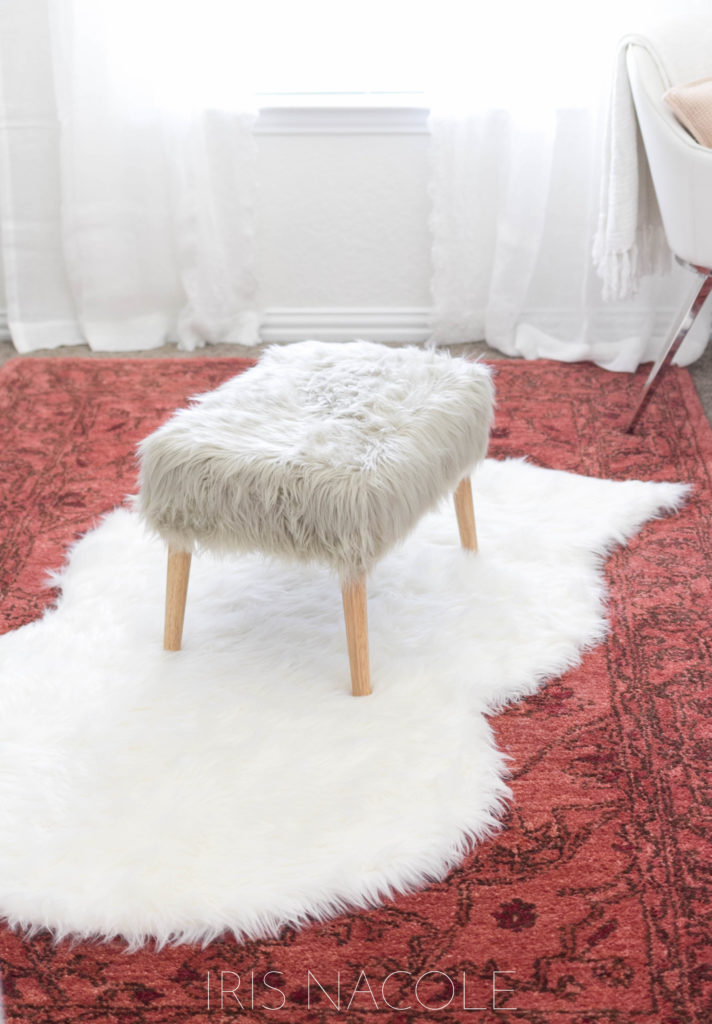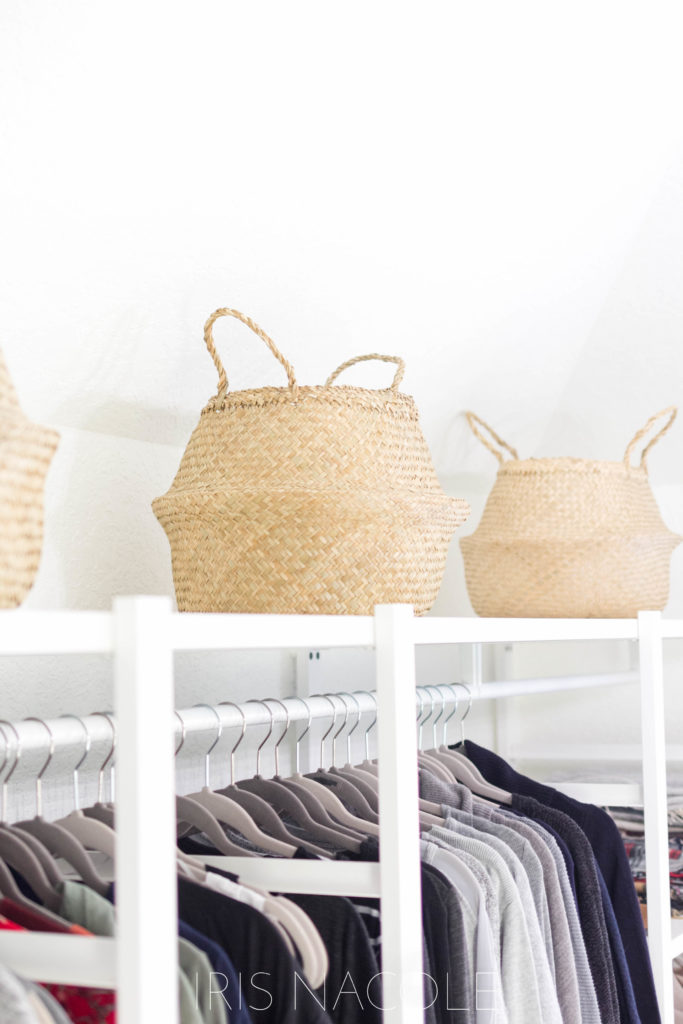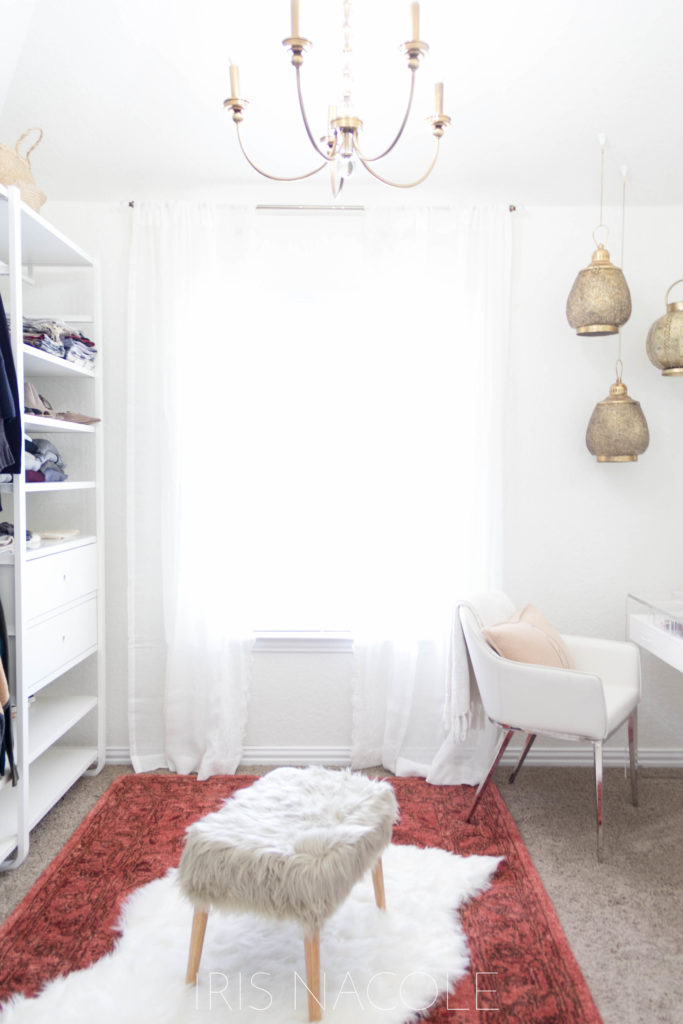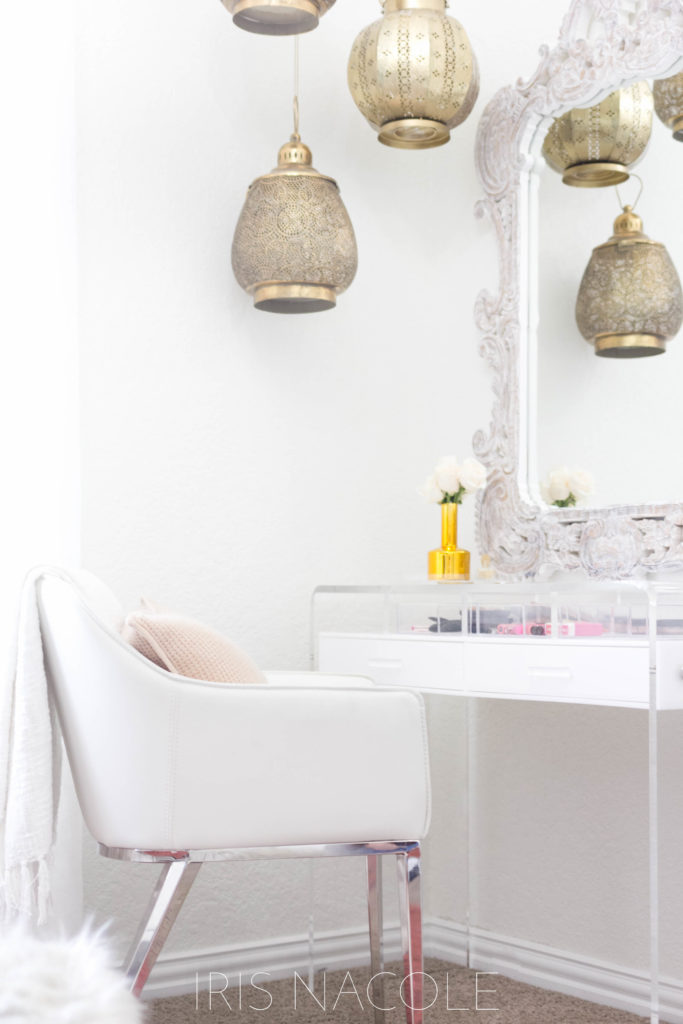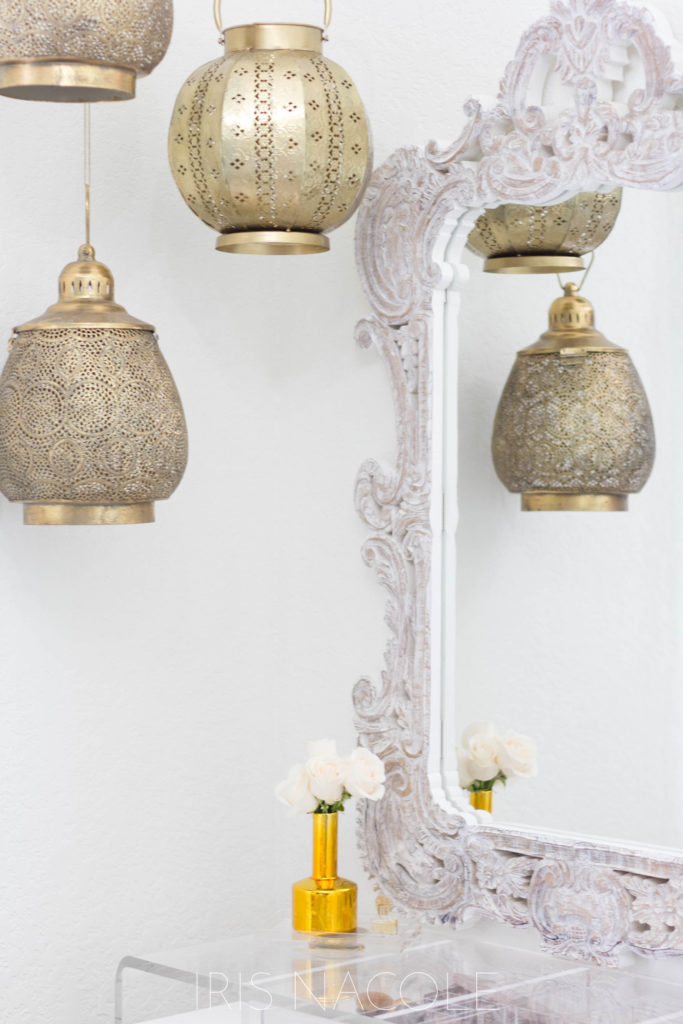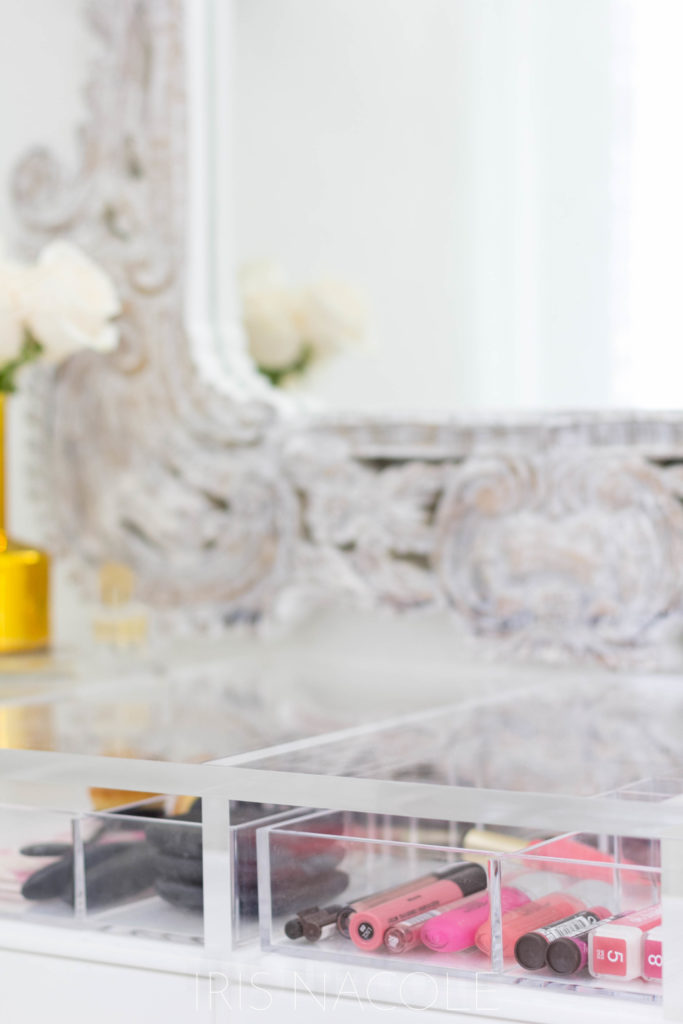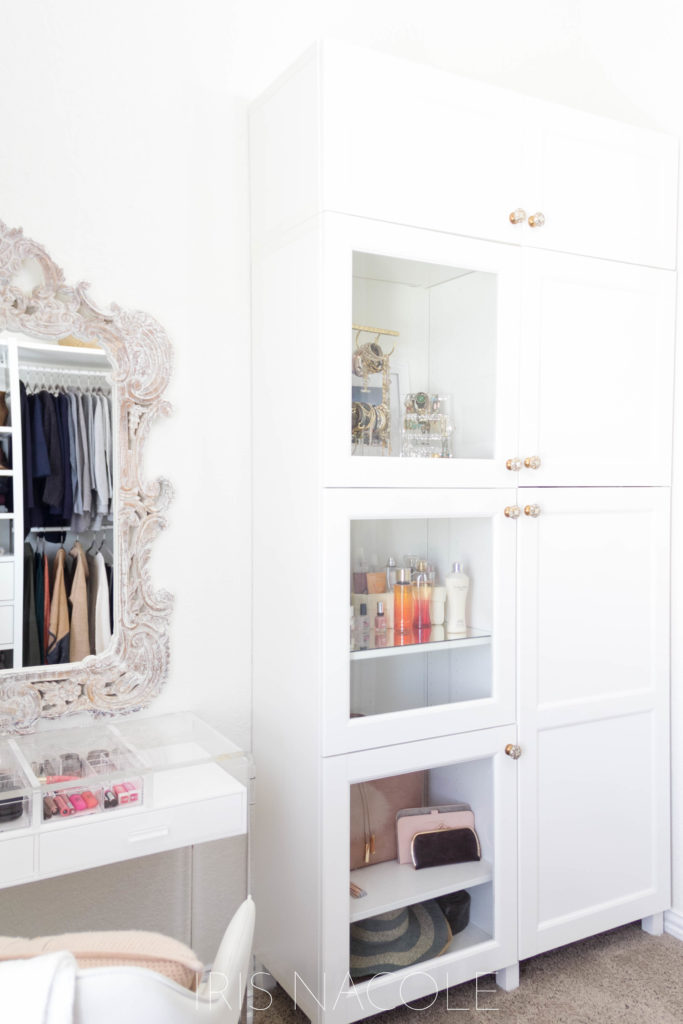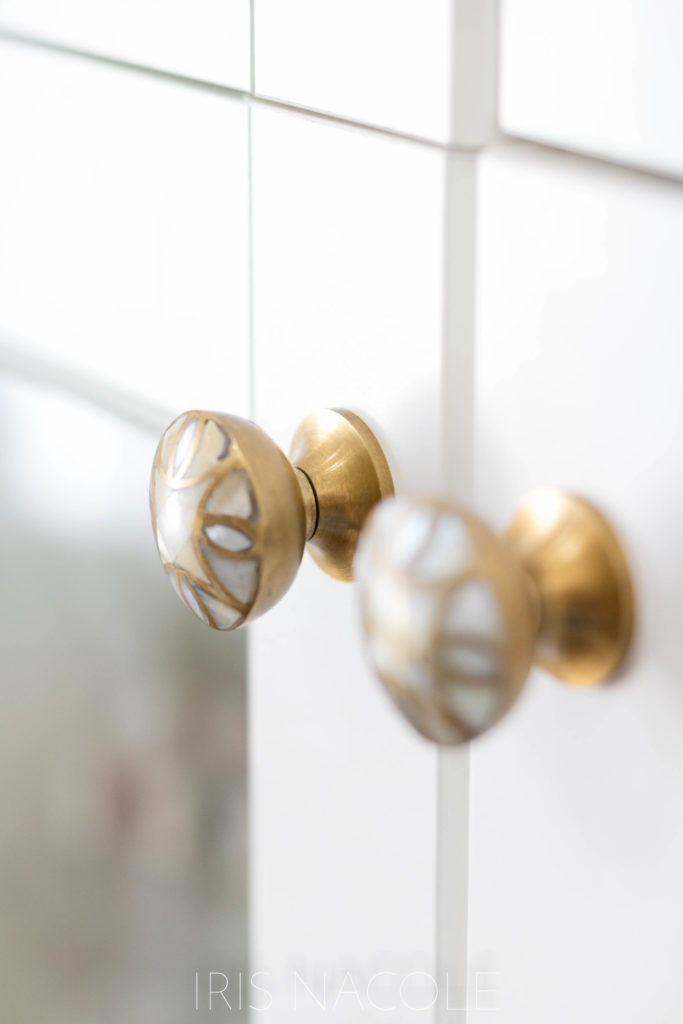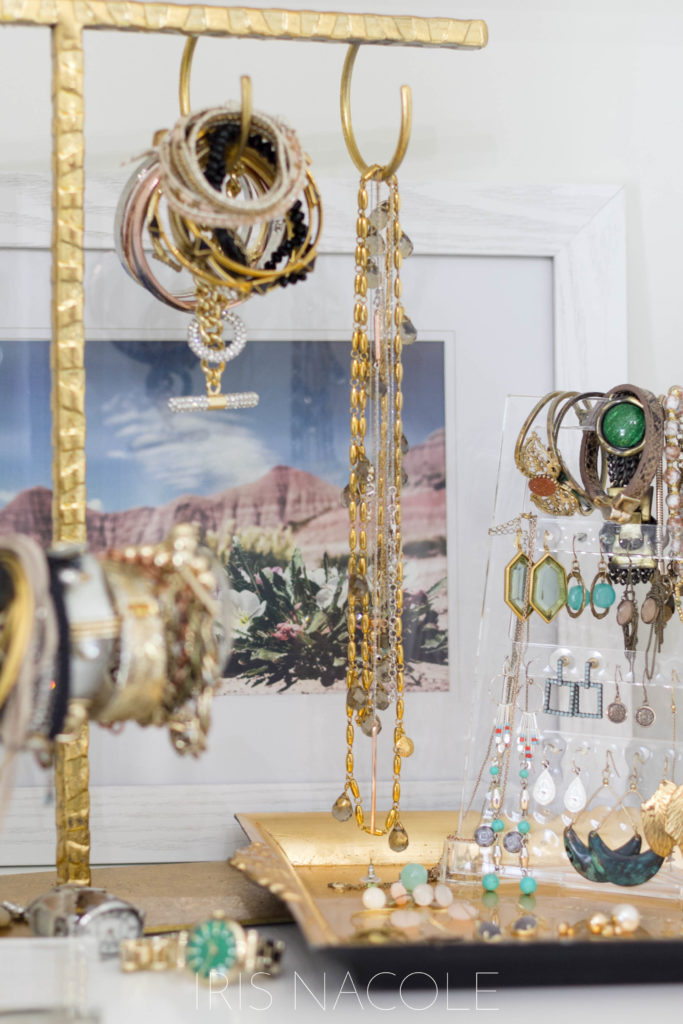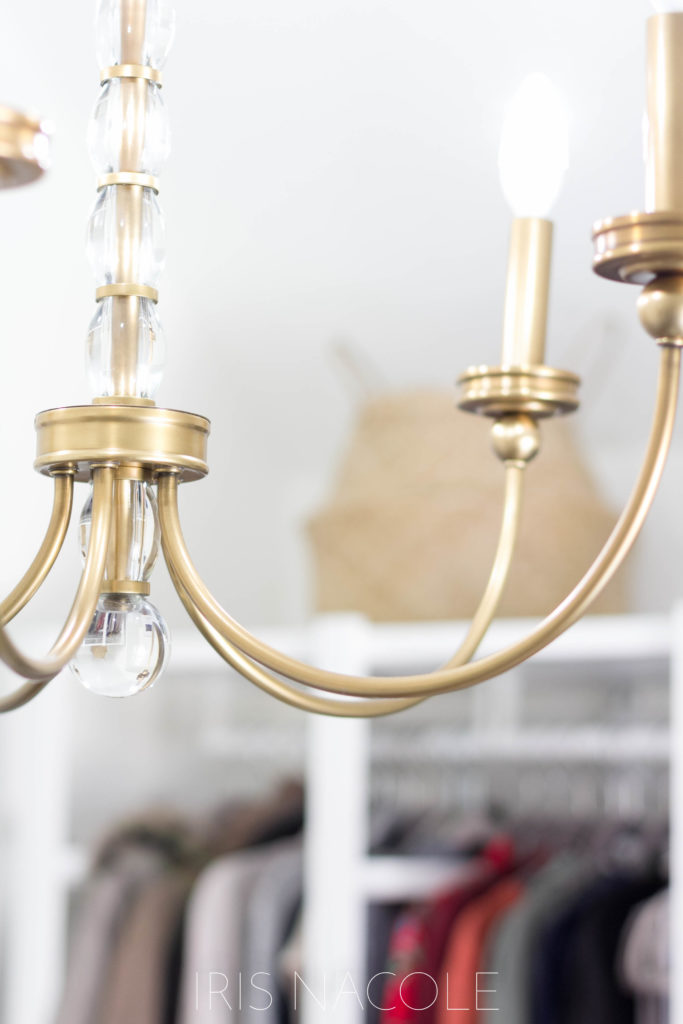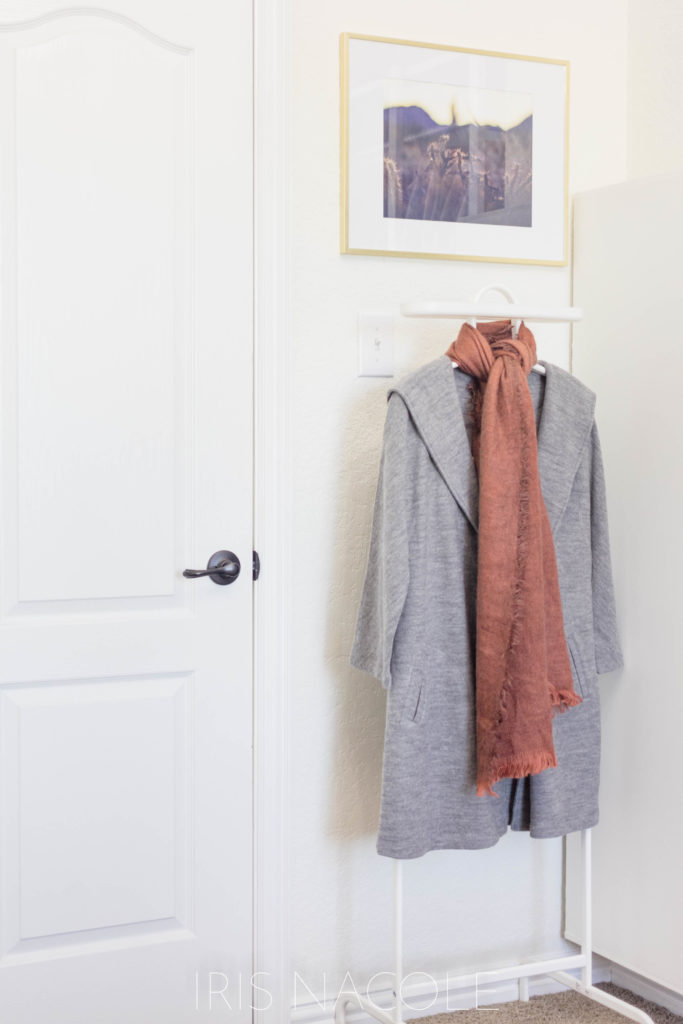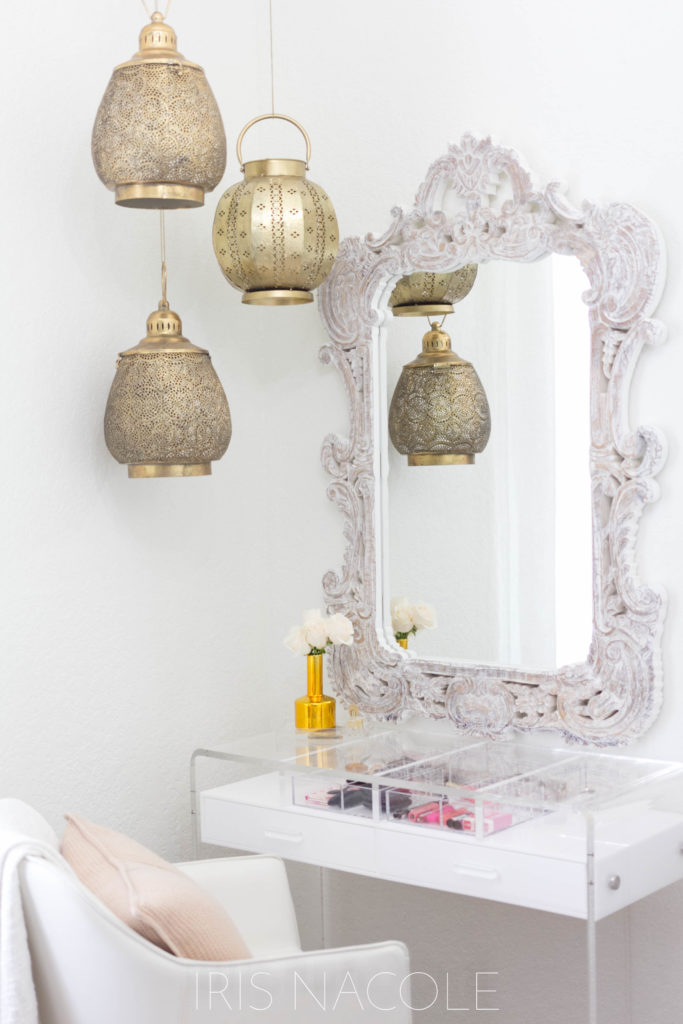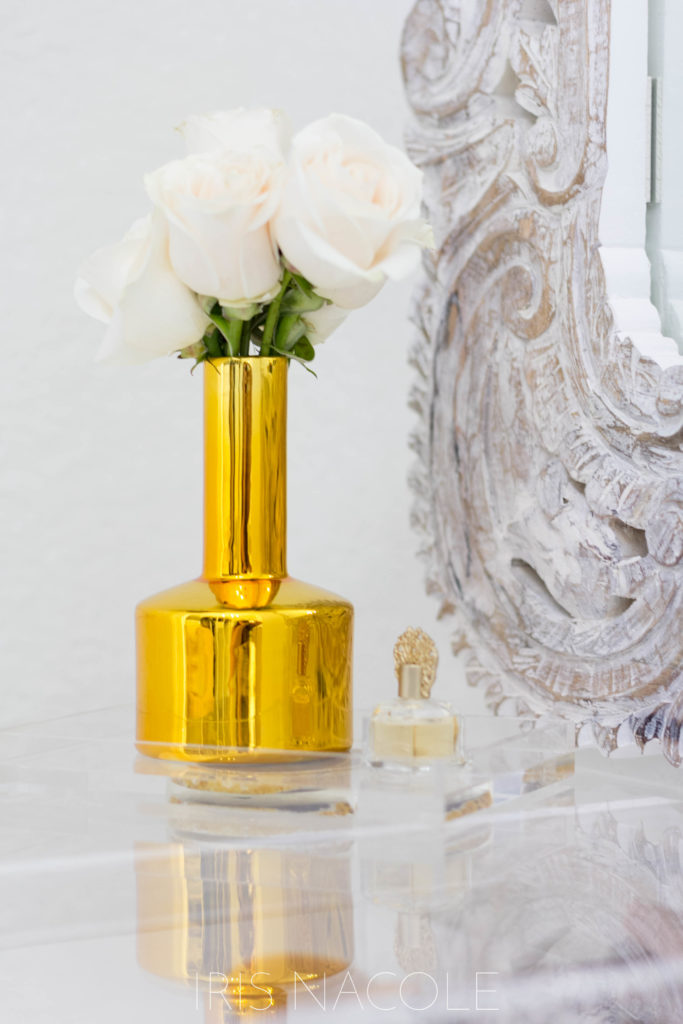 So what do you think?  I'm over the moon about it myself!  I mean, finally having a dedicated space for my clothes, and being able to organize them so easily in it, is going to bring about a lot less stress when it comes time to get dressed each morning.  I even added a valet stand to hang the next day's outfit on!
Organization is Key
The IKEA Elvarli system allows you to personalize the configuration to meet your needs, so I was able to leave areas open for outerwear in the winter, and dresses in the summer.  Was able to keep my blouses separate from my sweaters, color code them, and organize them even further by using the open shelving available to hold my heavier sweaters so that they aren't subject to those horrible hanger indentions that occur due to their weight.  I hate when that happens!  I was also able to organize my shoes, two rows deep, onto the open shelving for easy access and viewing.  No more wondering where this or that pair ran off to anymore!  Winter hats and scarves are also on display, looking pretty, and making it easy to choose which one to wear.  Drawers are filled with delicates and this or that, keeping it all out of sight.  Topping it off, I used baskets to hold those random trinkets that I just can't bring myself to get rid of, but never want really showcase.  I bet you have some of those in your home too!  Haha!
Get Ready in Style
Across the room I put together a makeup vanity consisting of an acrylic desk with drawers, and slots for baskets, or in my case, acrylic drawer organizers which hold my makeup.  A Moroccan style mirror, and the sleekest and most comfortable white chair complete the space.  Just looking at it makes me feel pretty, but it wasn't finished until I added the three gorgeous hanging lanterns.  That's when it took on a new life!
Display Accessories, or Hide Them Away
Next to the vanity space, two IKEA cabinets, with glass and solid doors, provide a pretty space to store and display accessories.  Actually, the entire unit provides much-needed storage space, and the solid doors help to keep the space looking tidy if you have a lot to store.  As for me, I haven't even filled those shelves yet!  I'll probably end up storing some of my decor pieces inside at some point though.
Dress it Up
Of course, I can't forget all of the decor in the space, because without it, this space would be mainly storage.  I wanted to give the space a very elegant bohemian vibe so I decorated it with white lace-bordered curtains for that airy look, added a pop of color into the space using a Persian style rug which I softened up a bit using a second faux fur rug layered on top, and to make it even more inviting and cozy, I added a small faux fur stool.  The lighting and photo-art actually make the biggest impact though, adding a touch of glam with the gold frames, and brass and acrylic chandelier.
I'd like to thank Linda, of Calling it Home, and House Beautiful, for hosting and sponsoring the One Room Challenge season after season, and of course you all, for your support and cheering me on along the way.  It's always a pleasure to link up, and follow along with the other designer/blogger's progress!  I'm currently scheming up my next makeover for the Spring.  I'm thinking, "Go big, or go home!", so be sure to stick around for that!
If you have any questions, or if you'd like to share your thoughts about the makeover leave me a comment!  Also, if you really love the look and want to get it for yourself, head on over to my One Room Challenge Boutique page, for a source list of all the products used in this project.  I hope it makes things easier for you!
Until next time, friends!
-Iris
Shop the Post! Affiliate links included. 
RELATED POSTS
LOVE A GOOD MAKEOVER? SEE MY PAST ONE ROOM CHALLENGE MAKEOVERS HERE!