Hey friends!  Are you ready for another home decor "quick craft" installment?  Good, because I have one for you, and it's involving faux fern sprays again.  Apparently I love the look, and I'm not sorry about it either!  They are the perfect greenery to use throughout the year, so this quick DIY will last you as long as you prefer for it to be out and seen.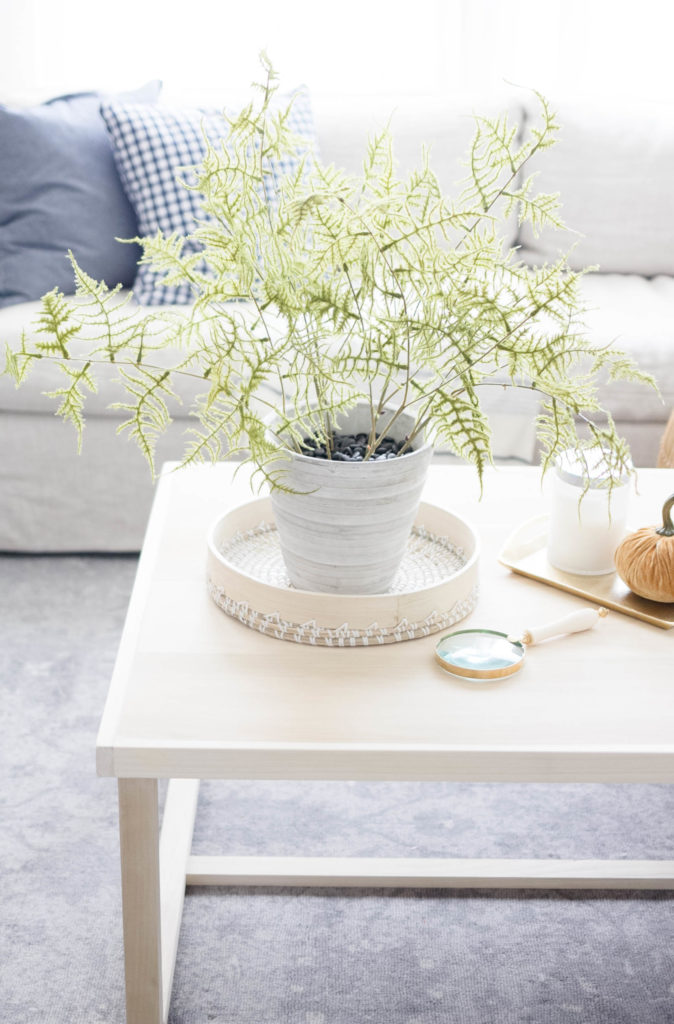 Affiliate links are included in this post.
A while back I was browsing the McGee & Co. website, and I came across a beautiful faux arrangement that I immediately fell for.  Sadly, it looks like it's not being carried in their stock anymore, so I am making my own version to satisfy my itch to have one for myself.  Full disclosure though, I always thought I'd end up making it, instead of purchasing it to save some money.  I mean, if you can do it why not do it, right?
This faux fern arrangement is a beautiful statement piece for your home!  Follow the steps below to make one for yourself!

First off, gather your supplies.
Supplies: Faux Fern Spray, Concrete Planter, Floral Foam, Stones, Wire Cutter, and Scissors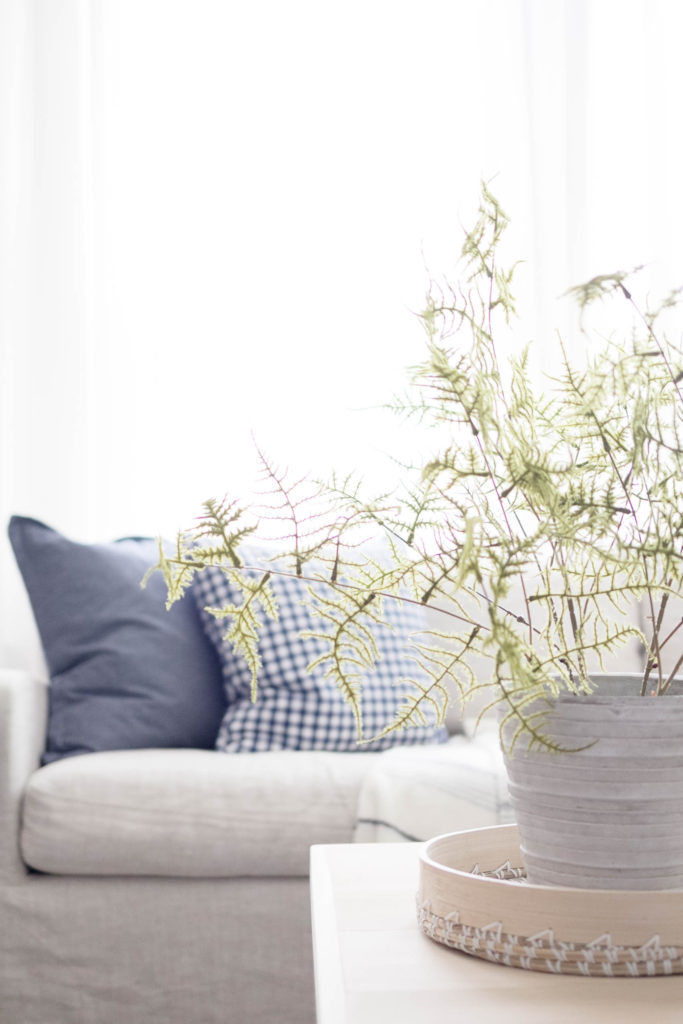 Got all of that?  Okay, good!  Here's how you do it!
Start off by comparing the length of your fern spray stems to the depth of the planter.  You'll want to trim off enough excess to leave you at least 3/4 of a stem to fill the planter with.  Once you've done this, set them aside.  Next fill your planter with floral foam, leaving as little open space as possible on the bottom of the planter.  For the record, you can purchase floral foam in all shapes, I just happened to have blocks on hand.  Luckily they are easy to cut, or even break apart by hand, so you can fill your planter accordingly.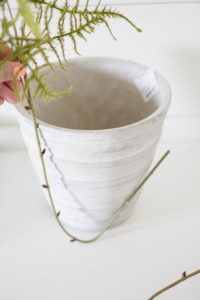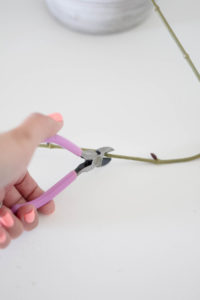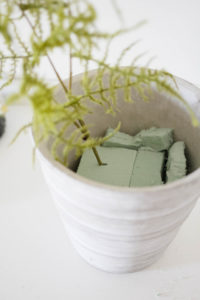 Next insert your stems into the foam.  I like inserting them across the middle, and then filling in the remaining areas to create a full look.  See the process in steps, below.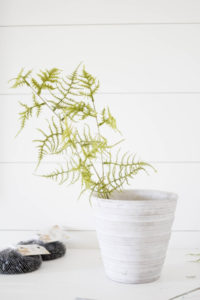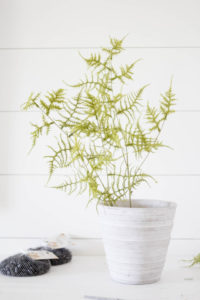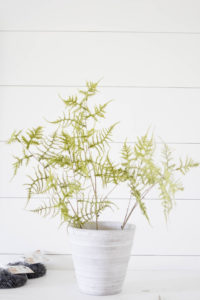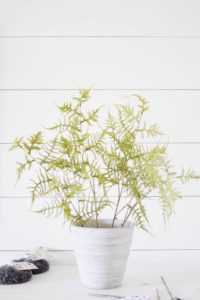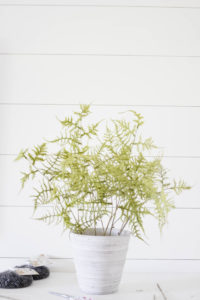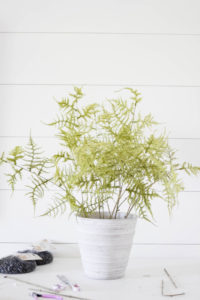 It's probably looking a bit stiff at this point, so you'll want to fluff your stems to give the arrangement that desired natural and full look.  Much better, right?  Now add your river stones to the planter, covering the floral foam completely.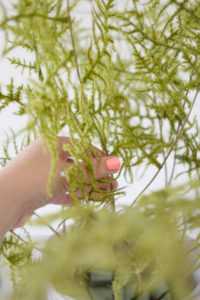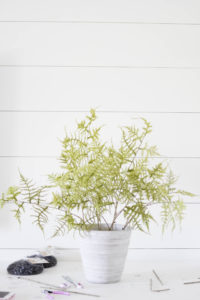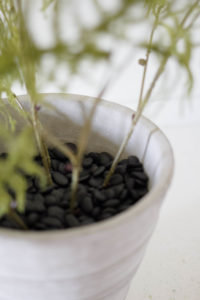 Easy peasy!  Now style any space you'd like with this gorgeous arrangement.  It's sure to make a statement!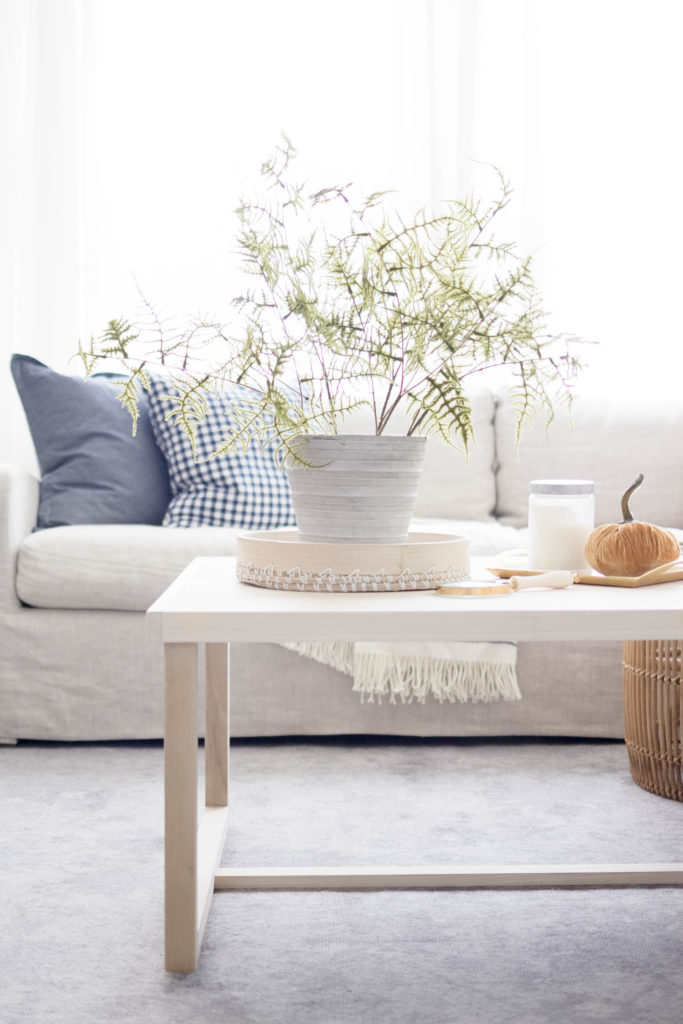 Thanks for stopping by for another quick craft!  I hope you enjoy it!
-Iris
Get the look!