Welcome back, friends!  I'm back with another great "Quick Craft" installment.  This one shouldn't take you any longer than 5-10 minutes, and will last you throughout the seasons!  With fall right around the corner I'm starting to pick up on my crafting game to prepare.  If you don't already know, I enjoy making my own wreaths.  Not only does it satisfy that itch to do something crafty, but it also allows me the freedom to create exactly what I want, instead of pigeon holing myself into a pre-made design.  I want to say that it also saves me money, but who am I kidding, sometimes it really doesn't, and that's okay with me!  I think all of the perks listed outweigh the price.  Of course, there are times when they do come out to cost much less than a store bought wreath, which can be a huge perk!
I have been highly influenced by calm Scandinavian style/farmhouse images recently, and in turn my whole plan for fall decorating has been decided.  It seems that the more I look at images, the easier it is for me to pinpoint decor and craft items to use when I'm at the store.  While shopping at Hobby Lobby last month, of course I browsed the floral department, because why wouldn't I?  They usually have great sales, and I've found that I prefer their selection much more than the other competitors when it comes to lifelike greenery such as these gorgeous mossy green ferns stems.  They were exactly what I needed to make this wreath vision in my mind come to life!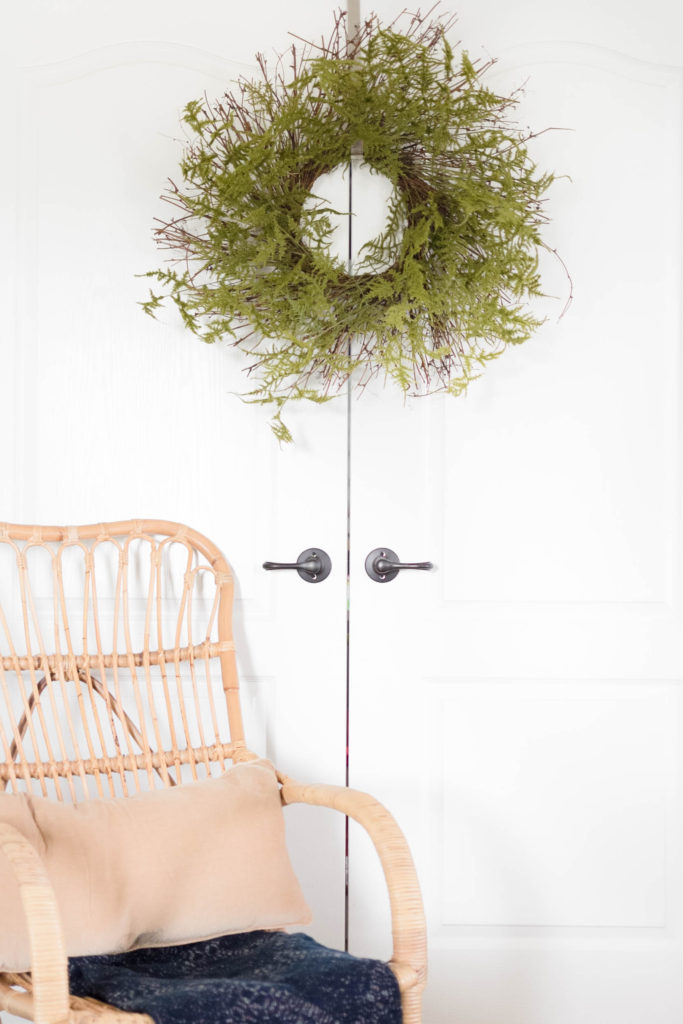 Here's what you'll need to create your own. (Don't forget to use your store coupon!)
Green Fresh Picked Lace Fern Spray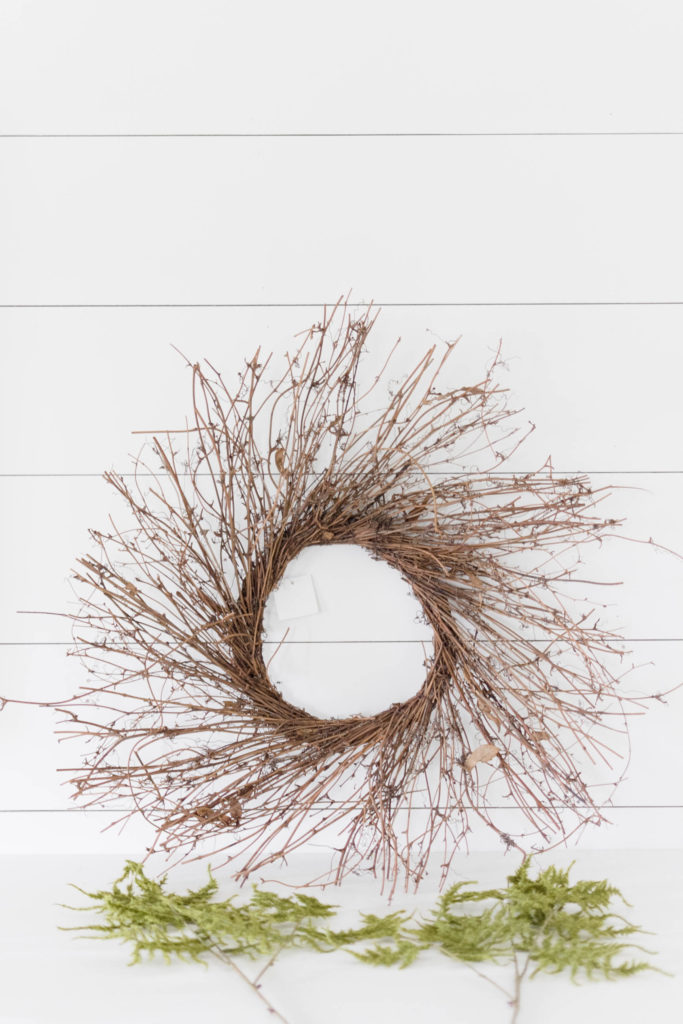 Trim down your fern stems to the desired length using your wire cutters.  Be sure to leave enough stem to use to apply the spray to the grapevine wreath. (See example below.)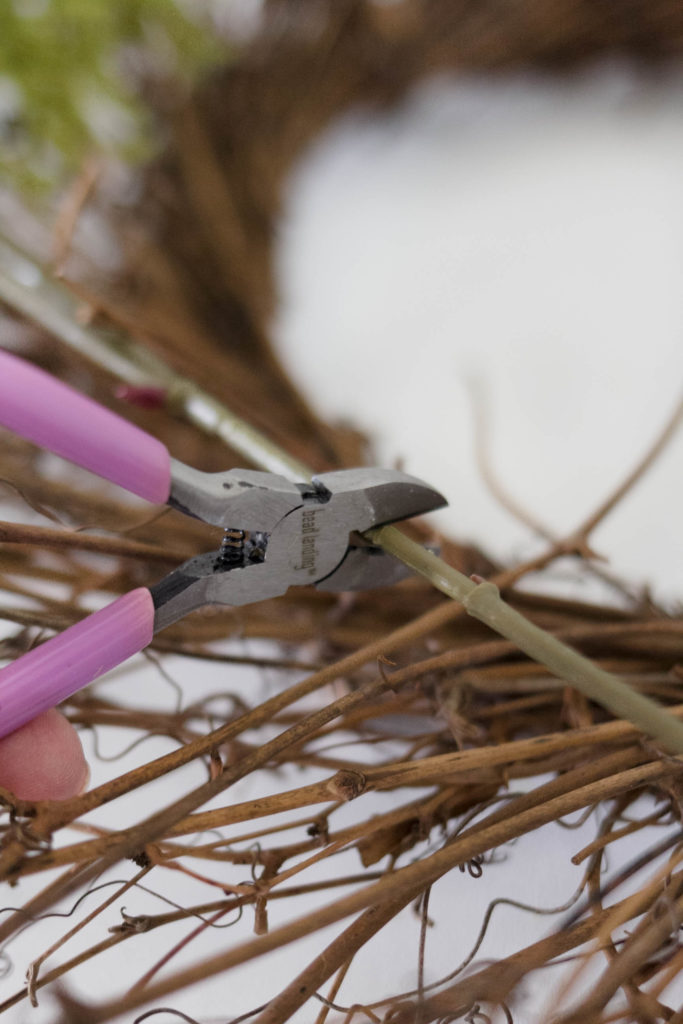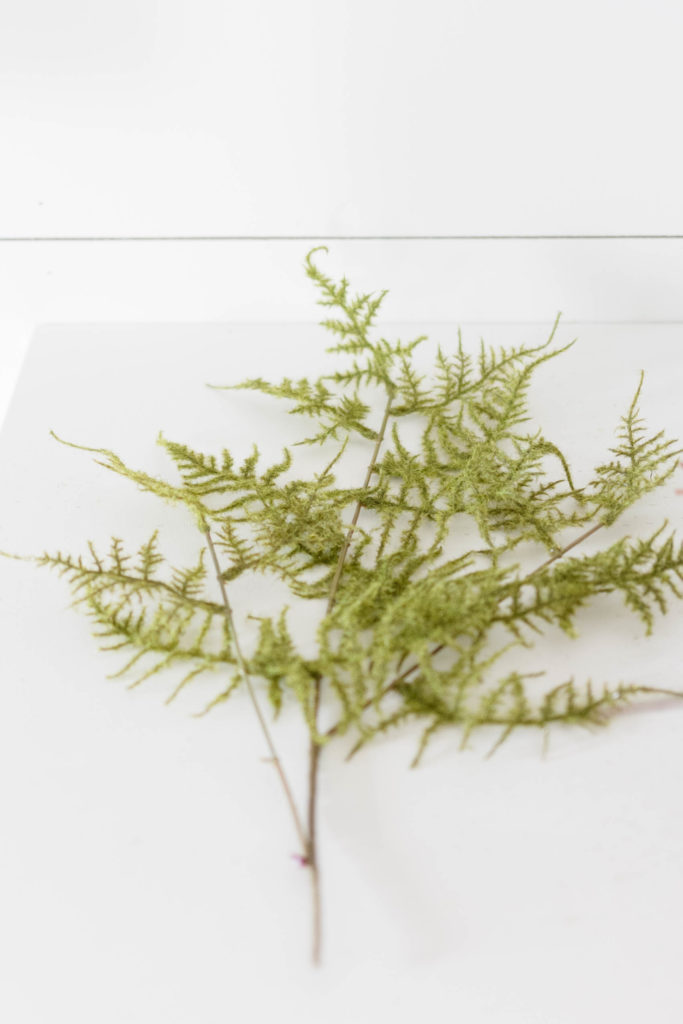 Once you have finished trimming your stems, insert the stem end first diagonally into the grapevine wreath. (See below.)  Feed the stem into the wreath until it feels secure.  To ensure that your stem is secure, you may want to use floral wire.  I suggest this if you will be using this wreath outdoors, though I've personally never had a problem with the stems coming loose using the method without wire.  Of course, you know your environment much better than I do, so choose accordingly.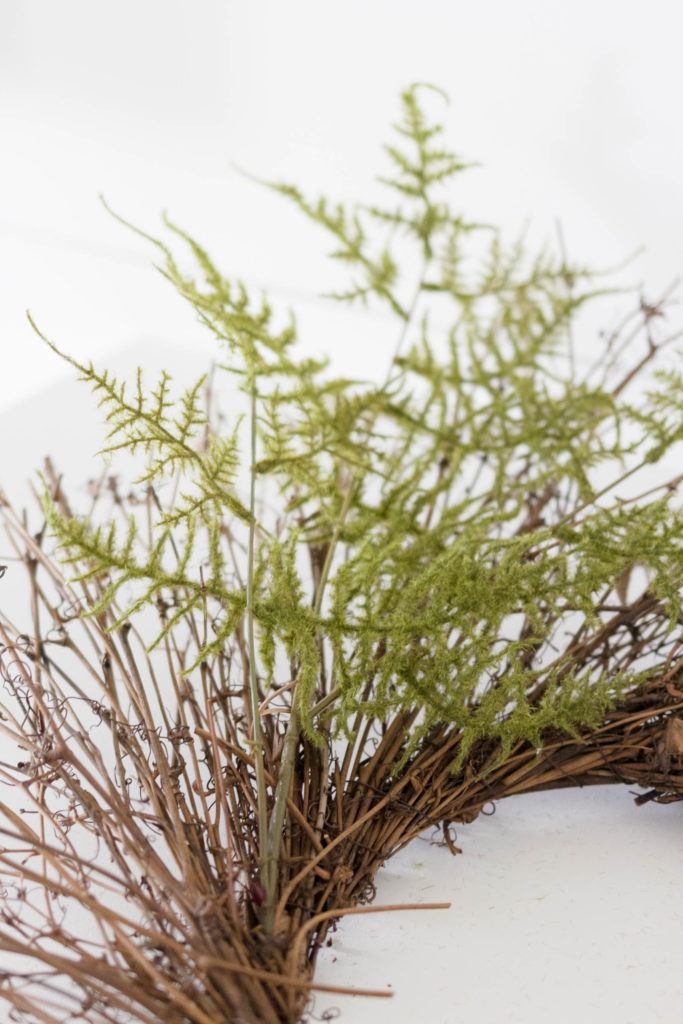 Repeat the process every few inches until you have filled your wreath as desired.
That's it!  Hang this beauty up and enjoy!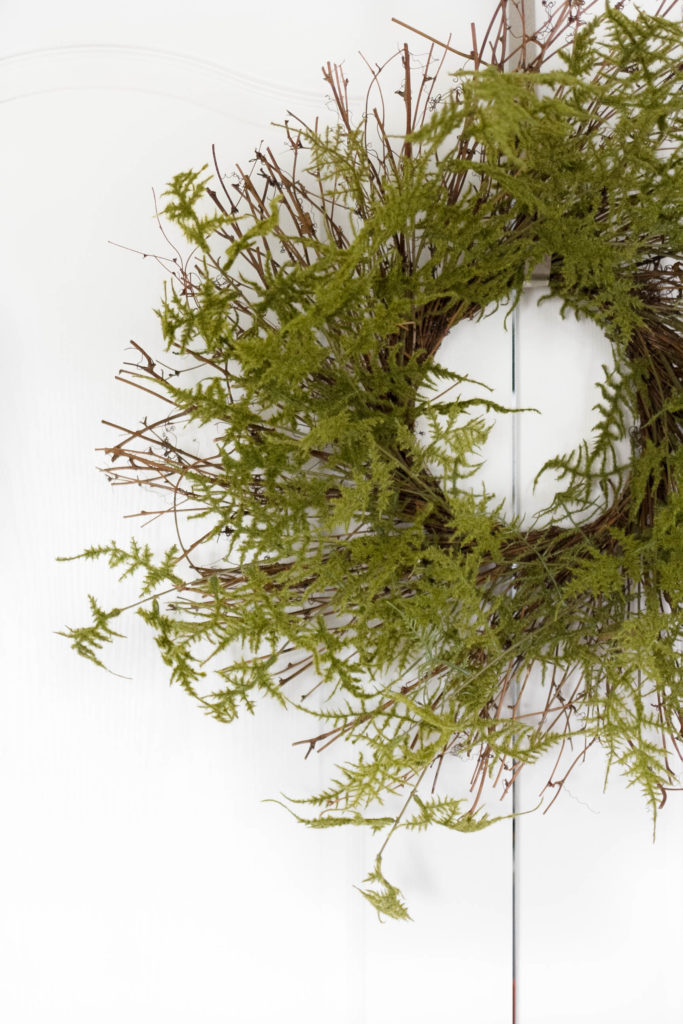 Thanks for checking in with us!  I hope you find this quick tutorial helpful!
Until next time, friends!
-Iris
Not that crafty?  Shop this post to get the look! (Affiliate links included.)