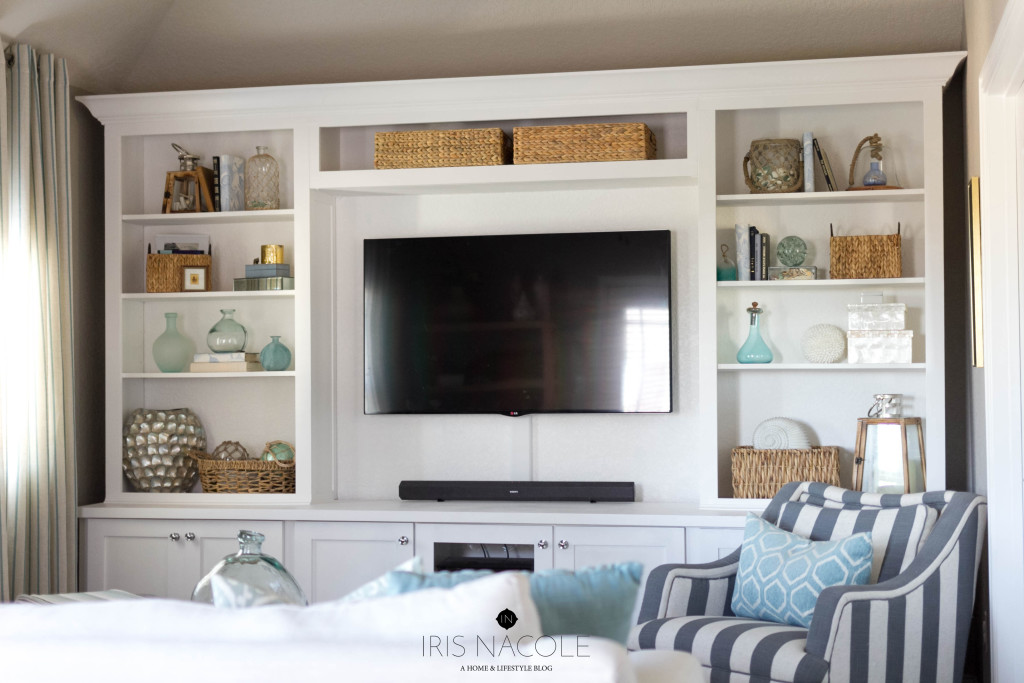 You guys, I'm so excited to tell you about this new challenge!  As you know, I'm revamping our living room for the New Year, New Room Challenge along with a bunch of my favorite blogging buddies, and we are working with a few different sponsors to complete the challenge.  Well this time, I'm participating in another makeover challenge with even more of my favorite ladies, only this time instead of bringing in newly purchased items to decorate with, we are shopping our homes for all of the necessary items to make the changes we want.  Your read that right!  For the next four months we will completely restyle the space using only items that we already own. We can DIY or transform a piece but only if we had the items on hand for the project.  Sounds doable right?  I think so!  Especially for this decor hoarding lady!  So since I'm tackling the main living room, I decided to move on upstairs to the family room.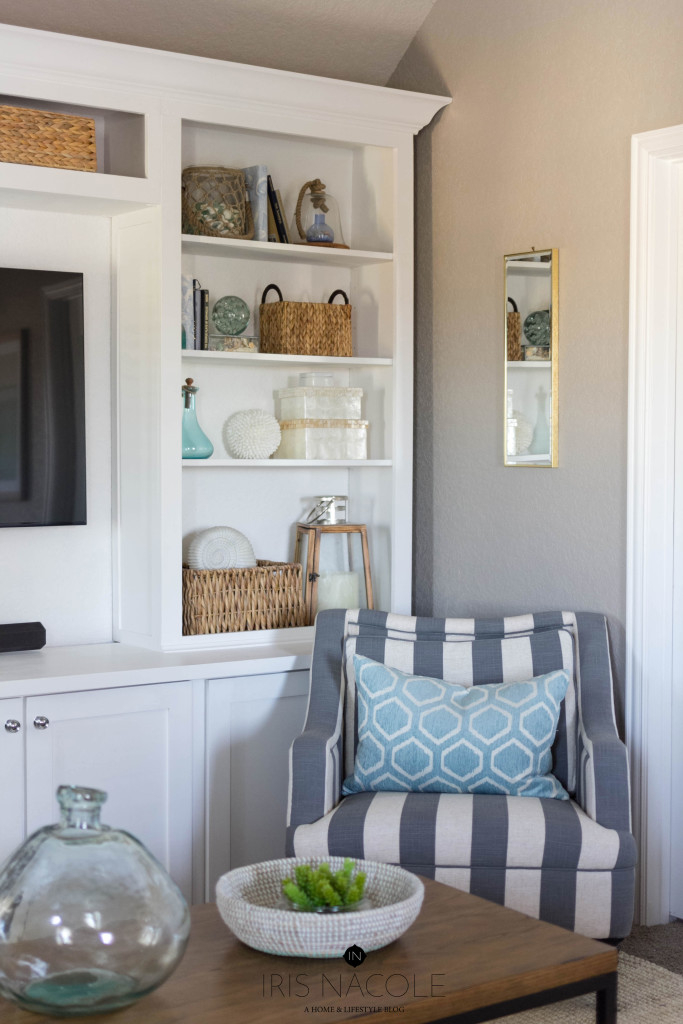 This room is another favorite of mine.  Not only did I build the entertainment center myself a couple of years ago. (One of the best challenges of my life.  I highly suggested it.)  I was able to give the room a complete makeover last year.  It was the first time I had ever completed a room from scratch, and I think it fed my design bug, because it was pretty clear to me after that, that I wanted to do this for others too.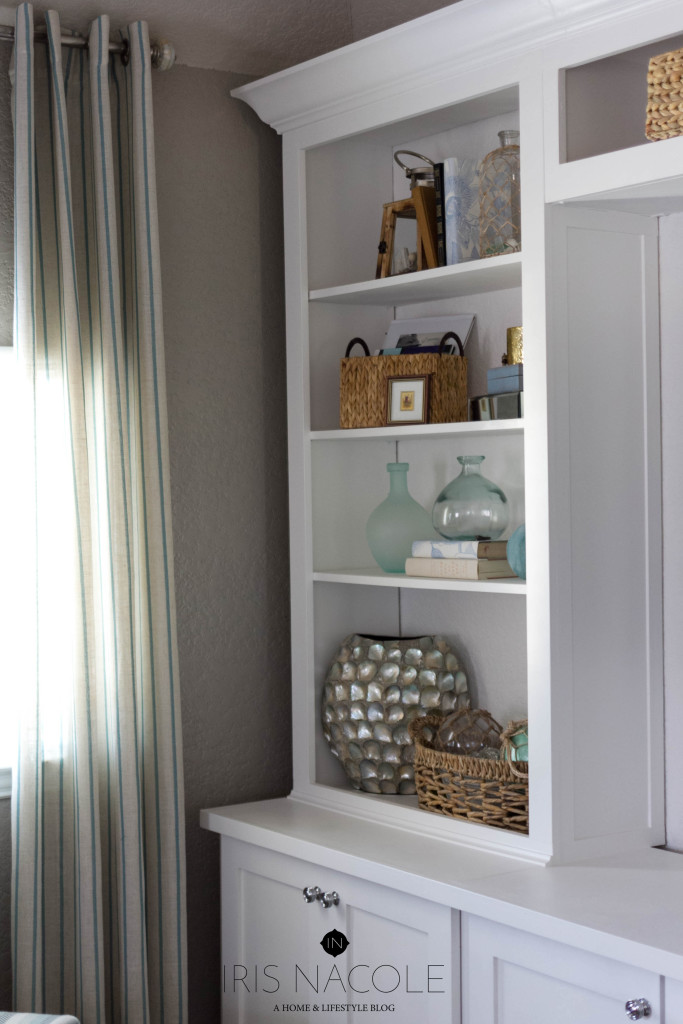 Since that makeover I've added some new art work that I think is perfect for the space, and even more recently added new crown molding to the shelving.  I just didn't care for the way it looked before, but now, I love it!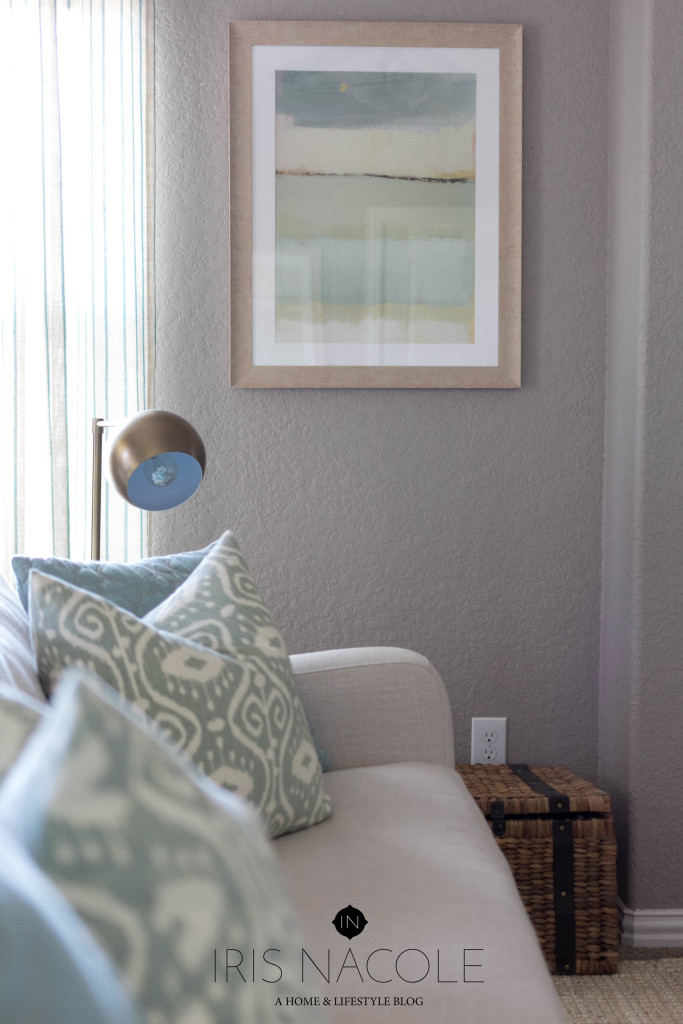 Most everything else has stayed the same.  I really like the way it all looks, and though it's a bit disheveled from the holiday decor being moved in and out, I still think it looks great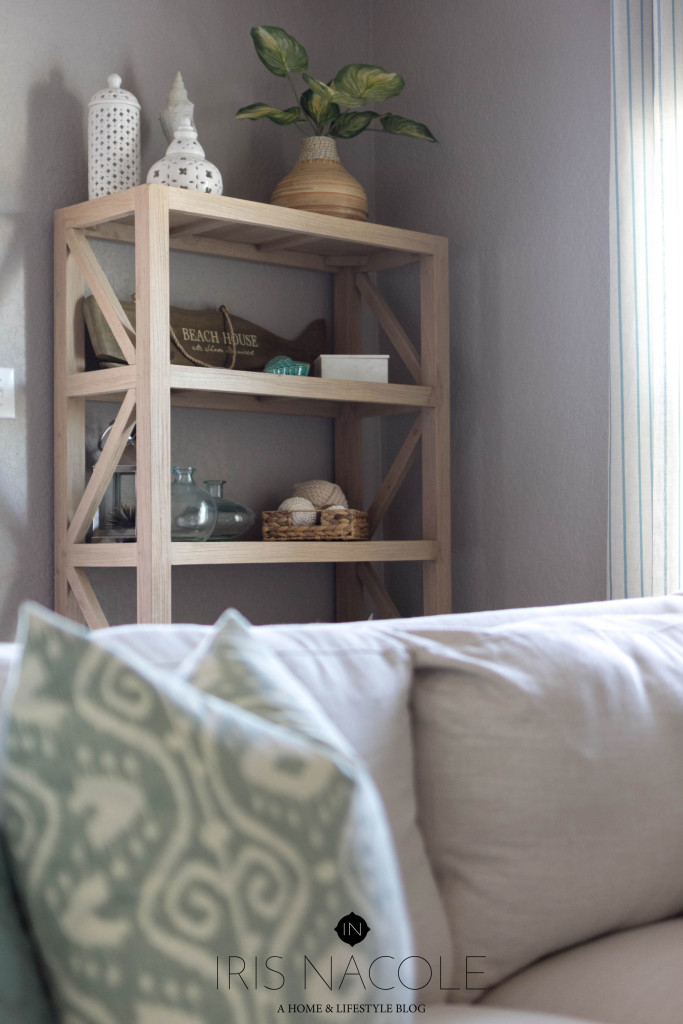 However, I'm always up for a good challenge, and I really think shopping the house might give me an entirely new skill set that I haven't yet developed.  I tend to have a vision and go for it, and by go for it, I mean shop for it.  I'm looking forward to shopping around the house to see what I can find for this space.  Lord knows I have enough to choose from! Again, decor hoarder, here!  
So we hope you will follow along with all of us over the next four months to see just how our spaces are transformed.  I'm still not sure exactly what's going to change in here.  I have a few ideas, and I think they'll give the space a fresh look without completely gutting the room and starting from scratch.  We will see how it all turns out!
So let's head over to my fellow challenge participants to see what they have going on!
If you are thinking this challenge sounds like fun, then we'd love for you to play along with us on Instagram.
-Iris