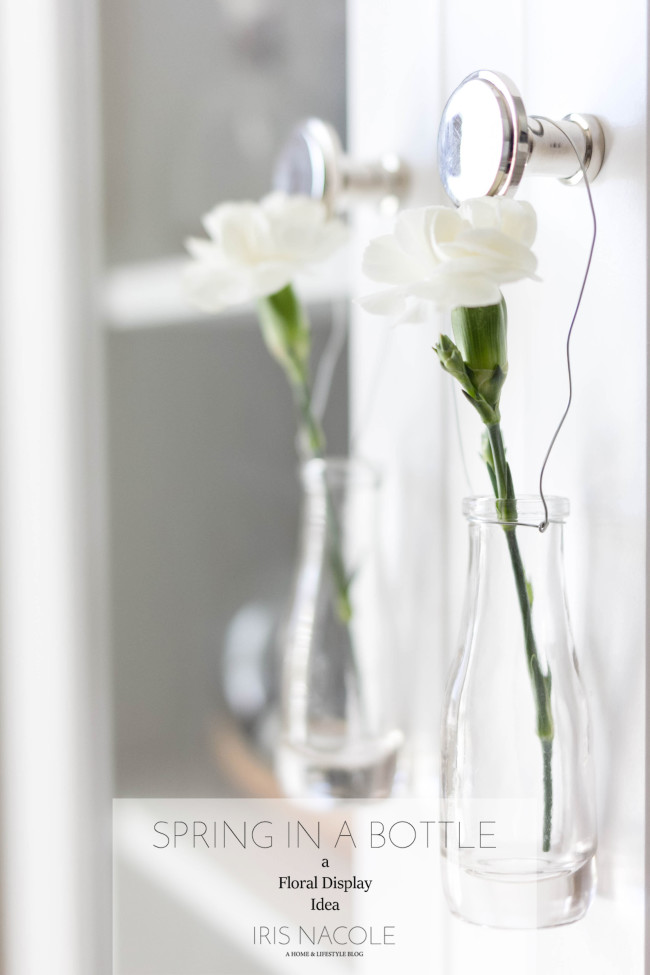 Ah, spring!  I'm so excited to see the sun coming out each day, bringing warmer weather to enjoy.  It has been raining for the past week, but the last two days we've been able to enjoy this gorgeous weather.  It's pretty much officially spring here in Texas.  I deem it so, because the Bluebonnets are blooming everywhere!  I'll have to get out and take some pictures to share with y'all, before they die away for the year.  That reminds me!  I need to take my son's annual Bluebonnet Picture!  I had better get to it!
Since everything is blooming, I wanted to share a cute little idea with y'all today, on how to display your flowers inside, or outside if you choose!  I got the idea while searching for a good Knock it Off Décor project.  I found these at World Market, and had the best of intentions to replicate it exactly.  Sadly I didn't take advantage of the opportunity to use the beautiful Daffodils I found at Lowe's.  I decided I'd wait to complete the project and go back for them later.  MISTAKE!  They were sold out! It worked out in the end though, because I like this so much more!
Here's what you'll need:
Supplies-
Small Bottles (Hobby Lobby-Use your 40% coupon!)
Flowers of your choice! 🙂
(I know.  Simple, right!)
Yep, that's all you have to do!  Just remove the corks from the bottles, and insert your stem of choice.  Use fresh flowers, handpicked flowers from the yard/field, or even faux flowers.  Then hang them anywhere your beautiful heart desires!  I decided to hang them from my favorite little spot in the living room on the built-in cabinet doors.  It's so cute it makes me giddy!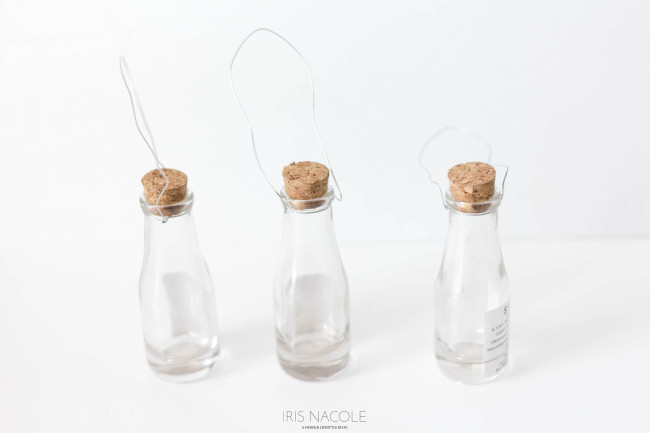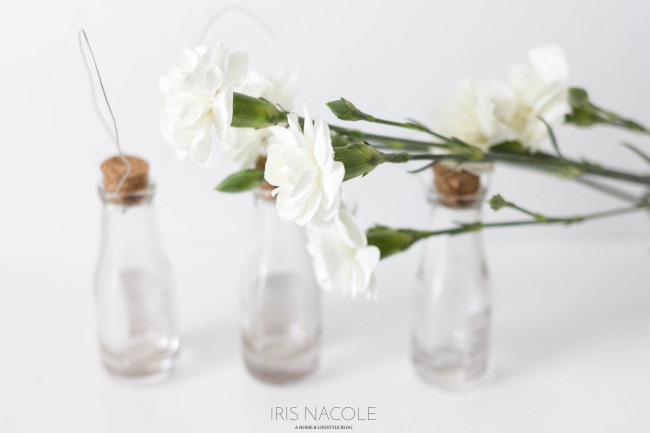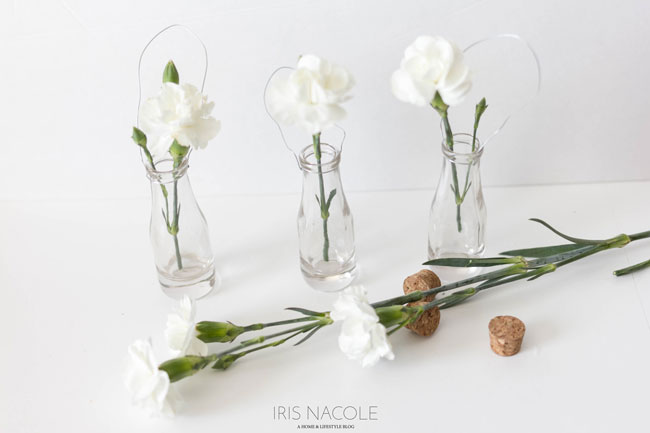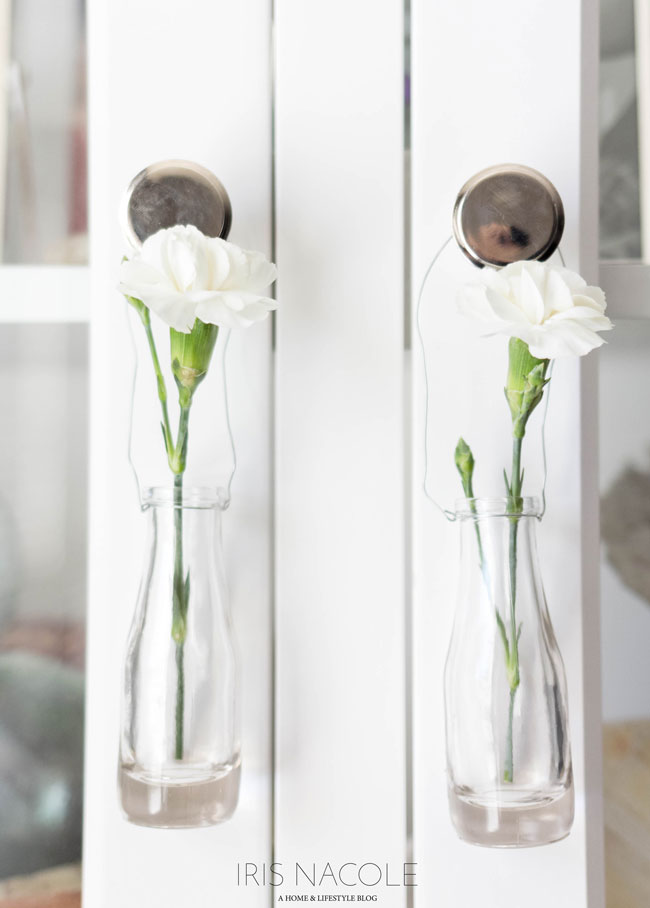 I hope you like these!  I can't wait for you to see what the rest of the ladies have been up to for Knock it Off Décor, this month!
-Iris